A day trip to Mersea Island
Summer in England is like a non stop festive season for about 3 months. As soon as the sun is out, everyone switches to "Make-the-most-of-it" mode. Which is how we ended up in Mersea Island on a sunny Sunday of August.
One of the things I love the most about living abroad is this constant need to explore new places. After nearly 7 years in the UK, I had covered the basics: A day in Brighton, Bath, Cambridge and some of the other classics. So I wanted to discover something new but still very British and pretty. Something that was worth making me leave my beloved London on a Sunday.
Mersea Island got my attention. It seemed close enough to be in the list of day trips from London , the word "Island" got me intrigued, and after a few searches, those pretty beach huts had me convinced.
How to get to Mersea Island
There are a few things to know if you fancy a day trip to Mersea Island.
First of all, it's not that easy to get there, unless you have a car. But we didn't and still made it.
From London Liverpool Train Station, book a ticket to Colchester for about £25 return (off peak).
Once at Colchester, there is supposedly a bus that take you to Mersea Island in 30 minutes but we never found it so called "Five Sevens Taxi" which got us there in about 20 minutes. (And seemed to be the cheapest taxi.)
Pastel huts and lovely beach vibes
So here we are, finally arrived at Mersea Island, ready for a lovely day far from the London buzz.
It's the first Sunday of August and we are so ready for a British day out by the sea, eating fish and chips and chilling under the sun.
And obviously, the first thing we did, is to go straight by the sea.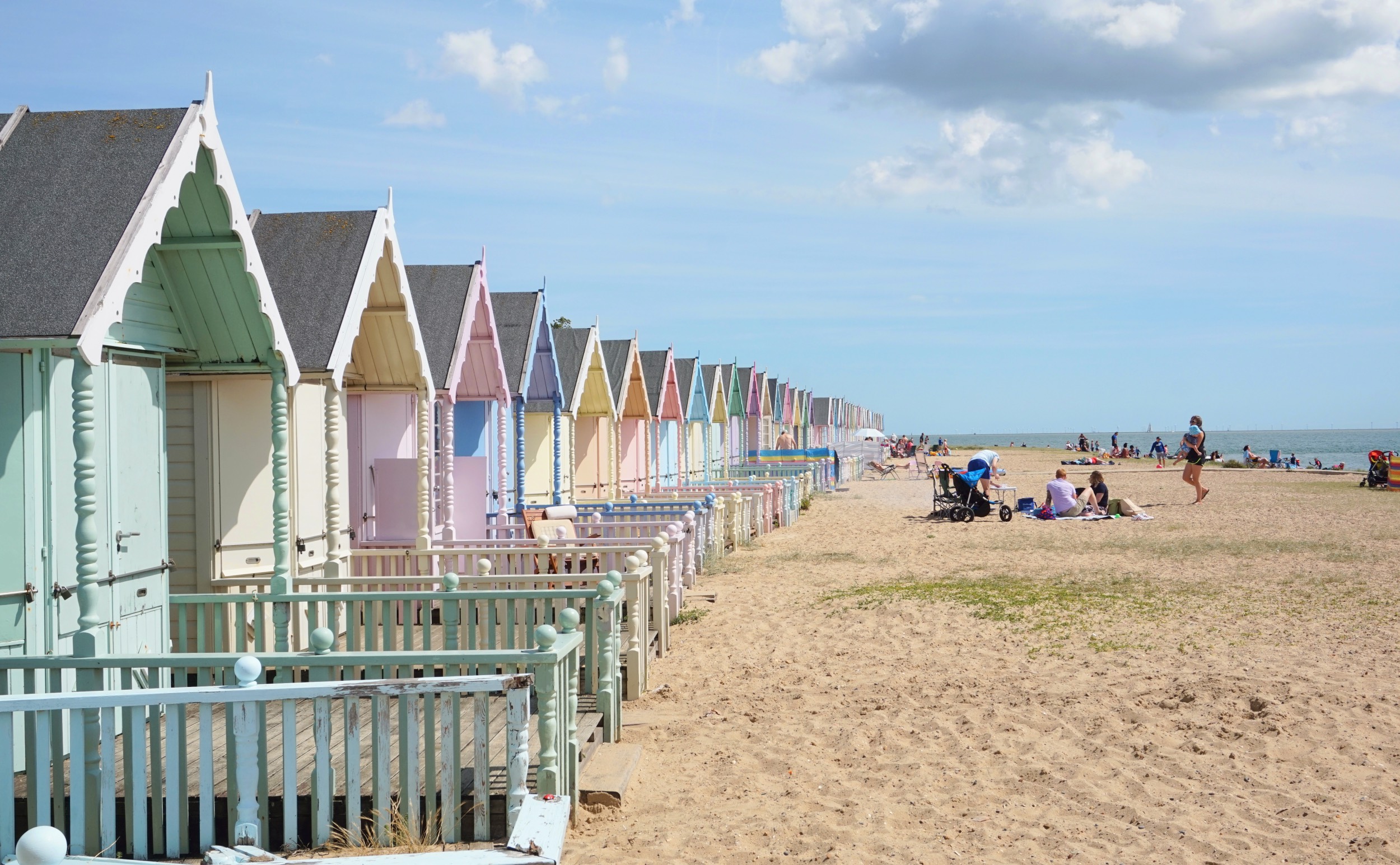 We found the pastel beach huts. And they are as pretty as we first saw them online or on Instagram.
The whole vibe was just very simple and down to earth. It was really nice to be by the sea on a sunny summer day and escape the crowd you'd find in Brighton for instance. It all felt nice, quiet and very local.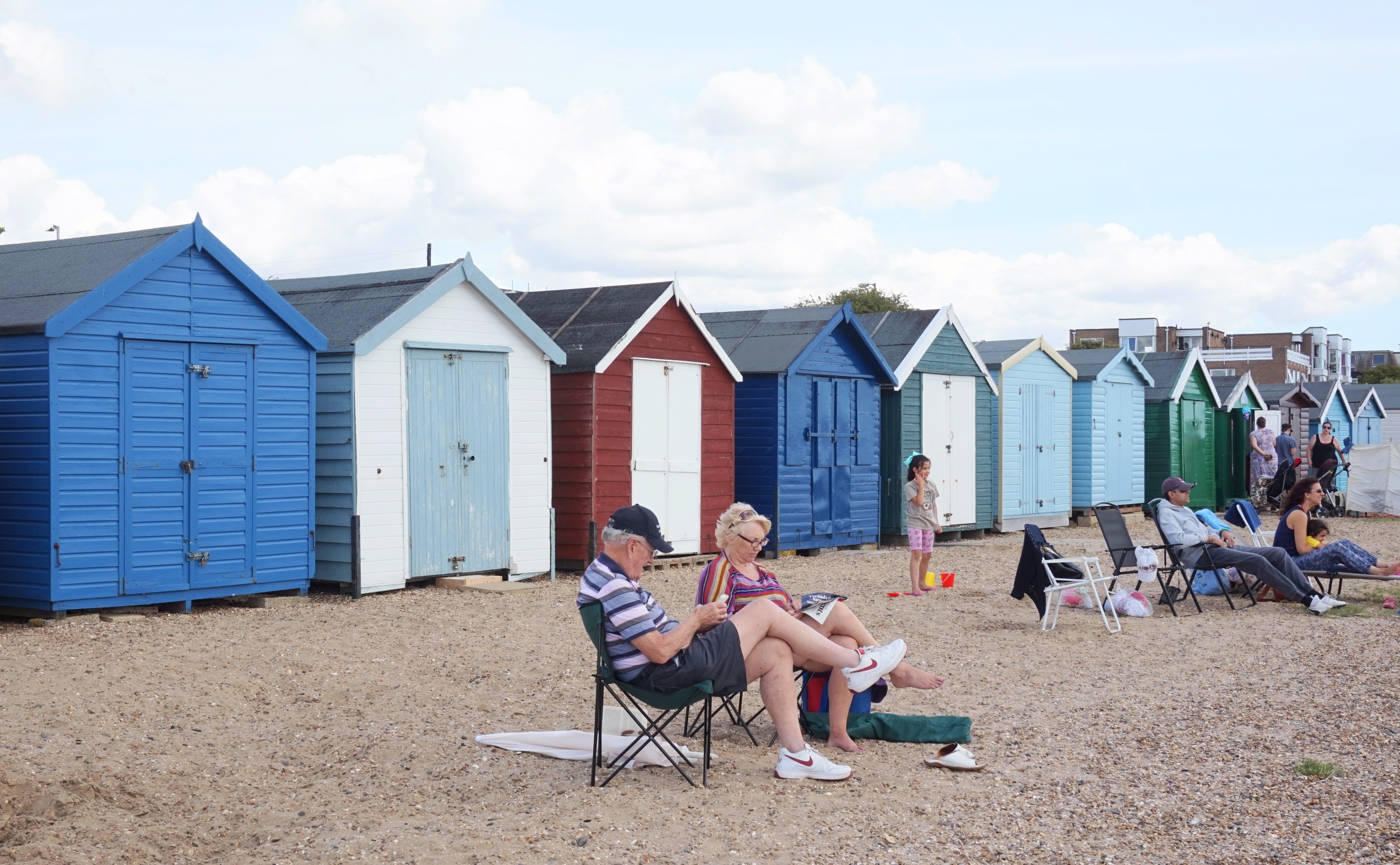 I love English beaches for that. The atmosphere is so typical and always gathers the same ingredients: Colourful beach huts, non-overcrowded beaches, happy people, and stunning landscapes too.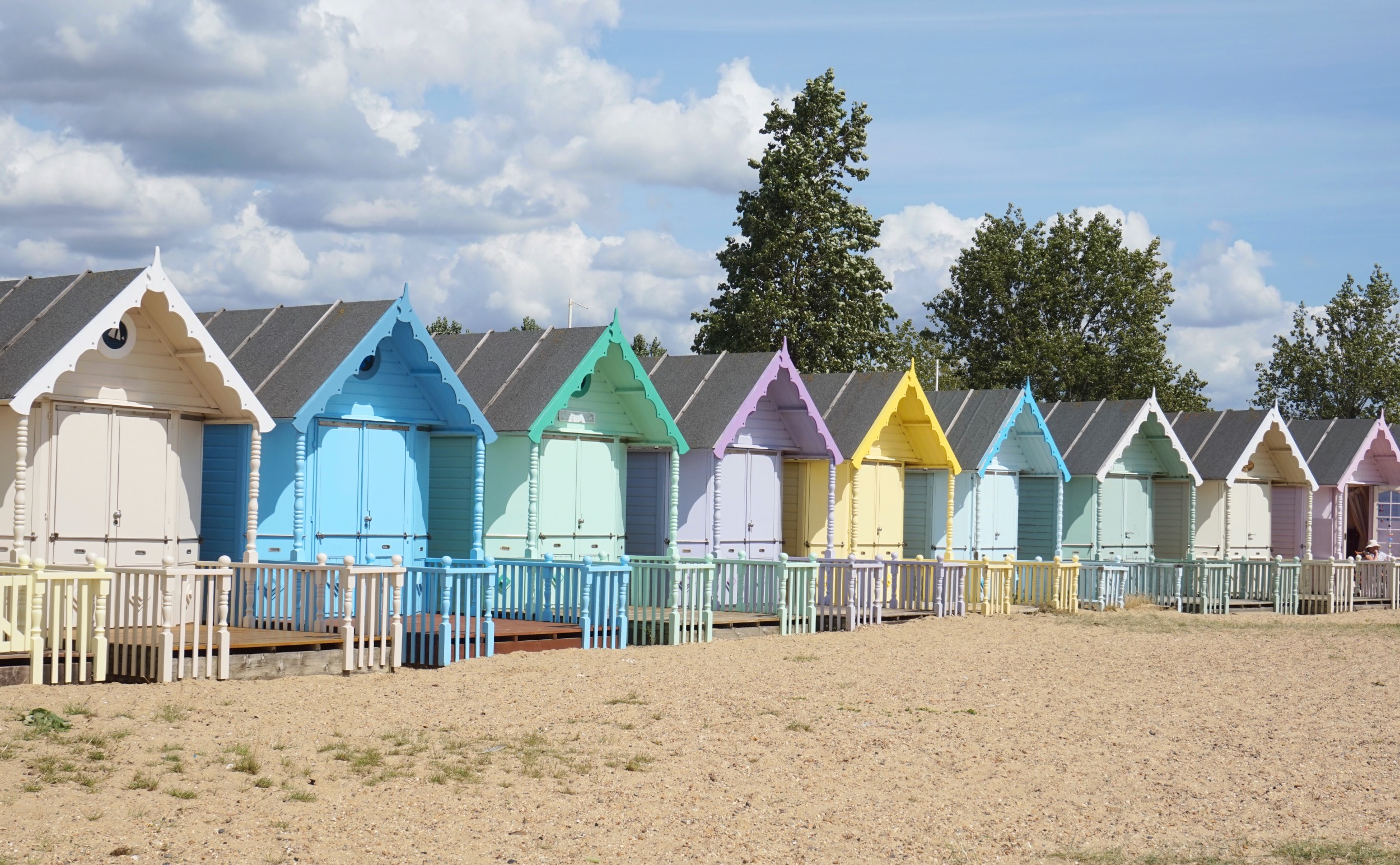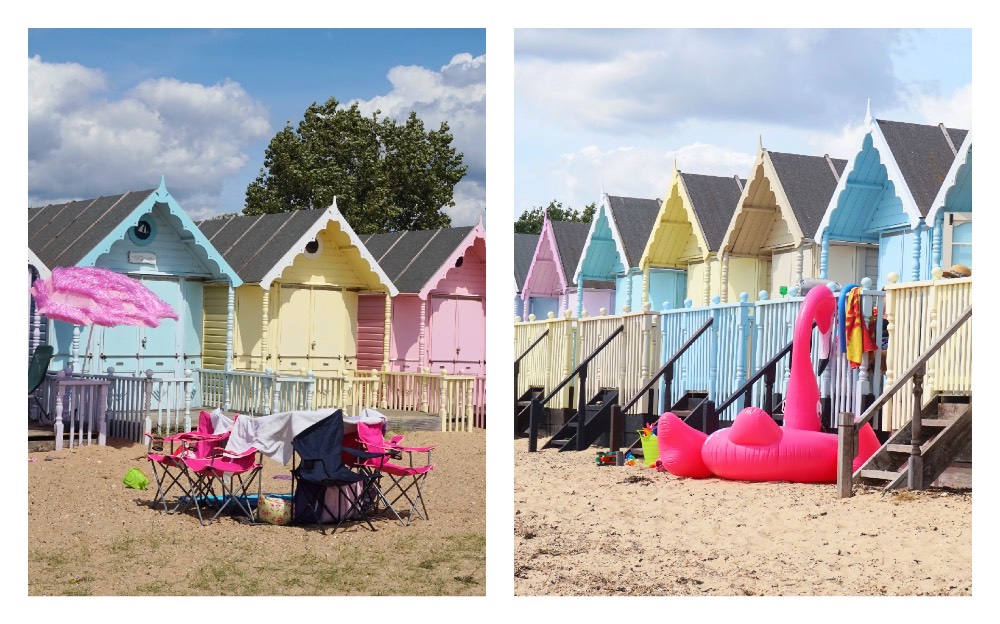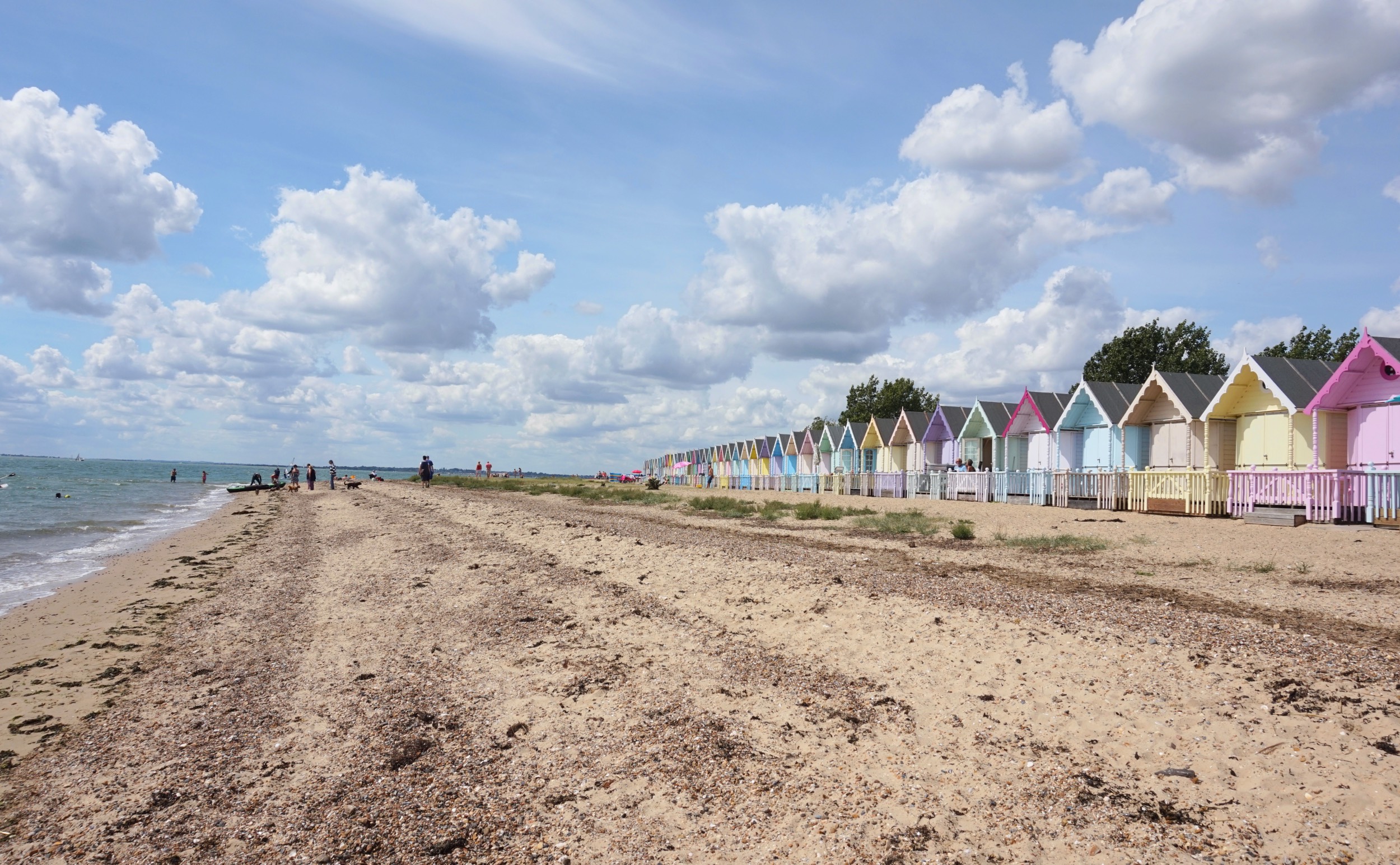 How to not love it?
We are in the West Mersea part and decided to walk along the beach, west side, to find a nice place for lunch.
West Mersea
The West part looked more like a country park. Almost empty, quite green and a bit wild too.
We were aiming to go to West Mersea Oyster bar so walked along the beach for that, and randomly found the secret beach below. So peaceful.
On your way, you will also walk not far from Mersea Island Museum if you fancy a bit of historical and contextual information. We simply rushed for food and long waited Oyster, which the island is famous for.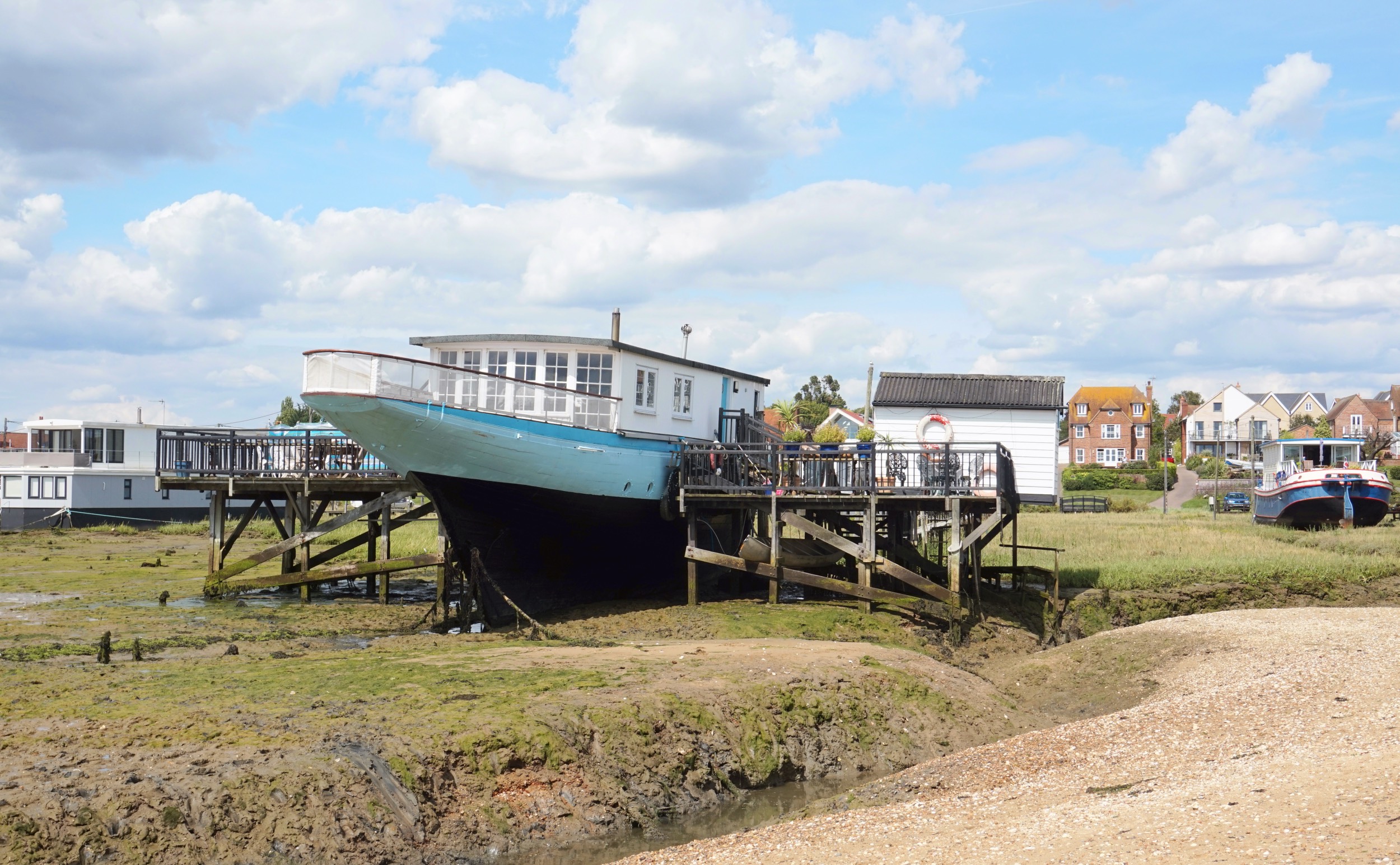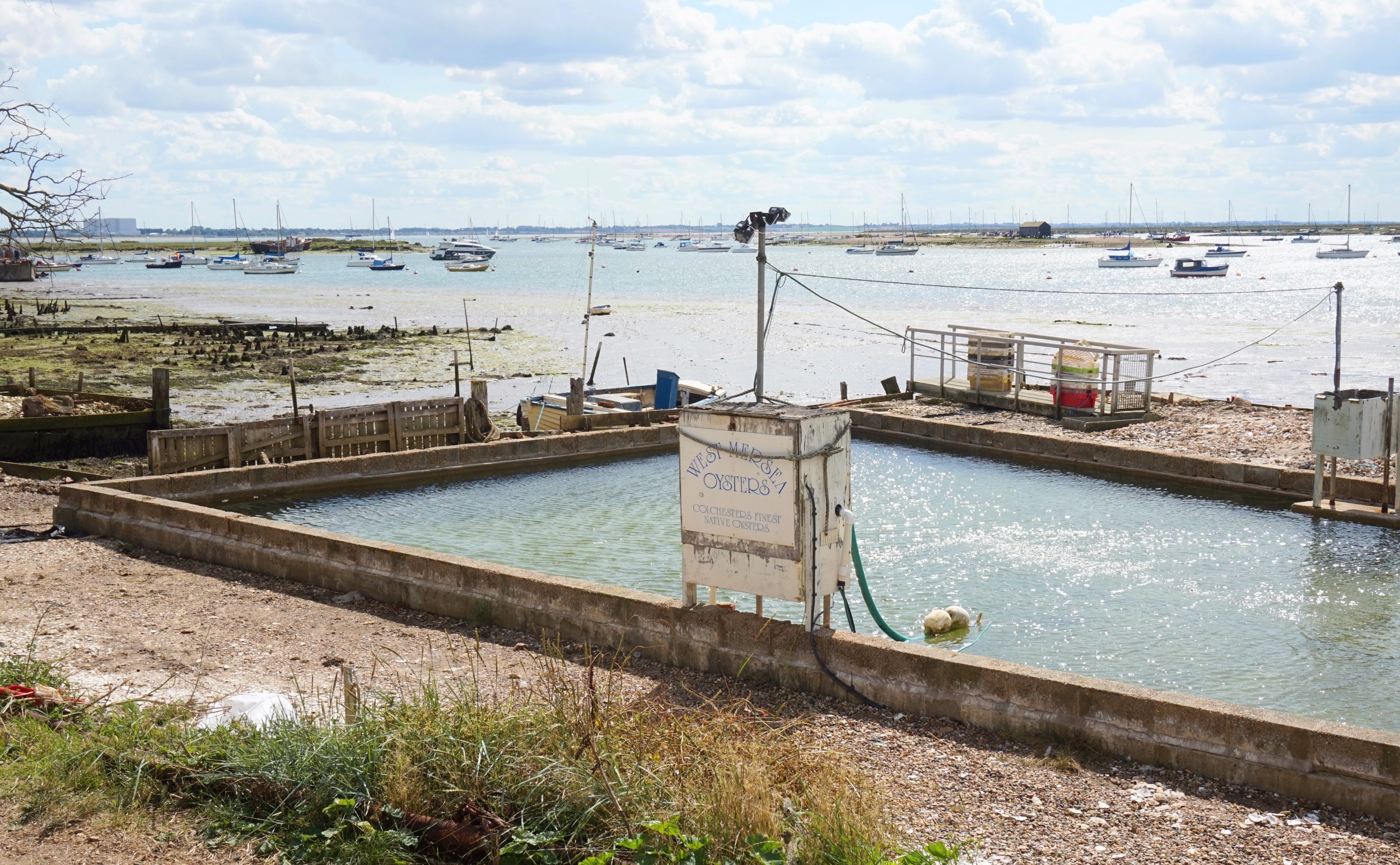 Where to eat in Mersea Island
Based on my personal research, there are 2 well known restaurants in Mersea Island:
– West Mersea Oyster Bar
– The Oyster Shed Company 
Basically, the main difference is you can't book in the second one but you have to be super organised if you want to book in the first one. So I'd say give it a go, and worst case, there will always be some space at some point during the day. Also, there are other places around. Simply, as proper French tourists we wanted to try to most well known ones and also, the most typically British ones.
And this is exactly what we hoped for: A traditional British seafood place with lots of fresh and delicious fish in a very "real" and authentic place.
We ended in at Mersea Oyster Bar and chose to eat in there, even though you can take away and find yourself a nice spot.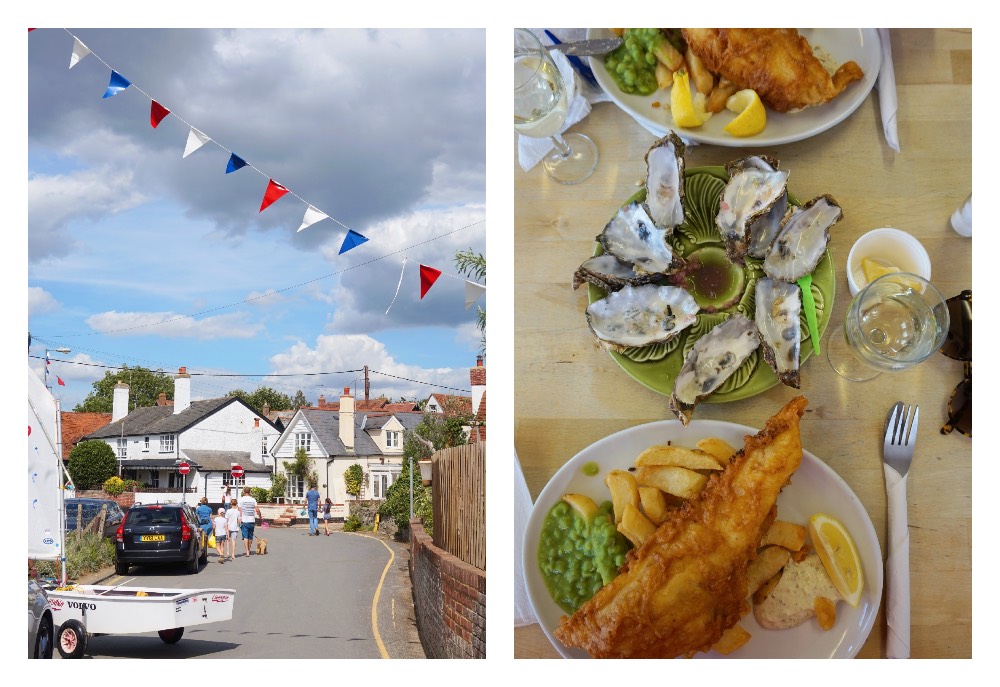 What could have been more British?
The food was excellent, the Oyster melting and tasty, even better with a glass of fresh white wine and the fish and chips amazing too. You don't really find Fish and chips like this in London, do you…
After such  a feast, we decided to go back to the beautiful empty beach we saw before lunch, 5-10 minutes walk away from the restaurant, and chill there before calling our taxi again for a drive back to the reality of London life.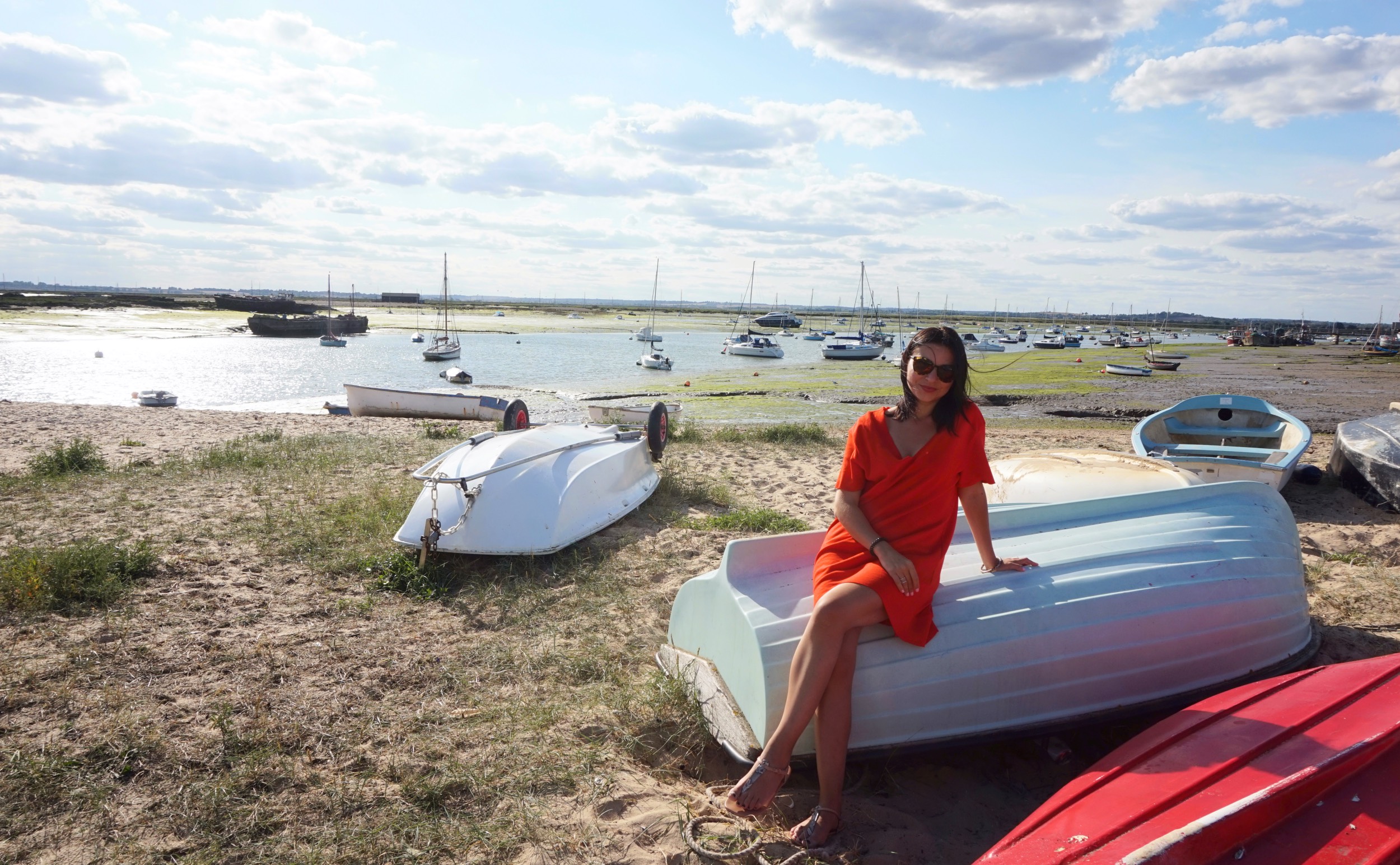 A lovely day trip to Mersea Island, which I can only recommend.