A day trip to Mersea Island
Summer in England can come with some frustrating moments, but also with some pretty lovely discoveries, such as this lovely day trip to Mersea Island.
Every year I tried to go for a traditional day trip from London, making sure I pick new places every time. Whitstable, Broadstairs or more recently the hike along the Seven Sisters Cliffs were some of my favourite discoveries, so I wanted to pick somewhere new and surprising but far from the touristic crowd and a bit more unusual.
I wasn't expecting anything crazy as I feel like now I know what to expect from British beaches. Not that they are not worth a visit (I make sure I go every year), but you know, compared to what we have in France, it's just not the same. To appreciate English beaches, you simply have to understand how it works.
And this day trip to Mersea Island was everything I love about England and English beaches.
Pastel huts, nature, people making the most of it, chilling by the sun making sure they don't miss any ray of light, and kids braving the cold water and having so much fun. Exactly what I loved about it.
A lovely day trip to Mersea Island
How to get to Mersea Island
There are a few things to know if you fancy a day trip to Mersea Island though.
First of all, it's not that easy to get there. It is really easy to go from Liverpool Street to Colchester in a bit more than 1h and for about £25 off peak return, but once you're at Colchester, nobody seems to know how to get to the island or about that popular and super Instagram friendly beach all European Londoners come there to see! Are they really any other things to do in Colchester then? ;)
There is a bus that can take you there in about 30 minutes, but it seems to be taking twice as long to simply find the bus stop. So we called a taxi, and got there in less than 30 minutes. Easy. Not sure which ones are the best but "Five Sevens Taxi" seemed to be the cheapest. If you have better recommendations, don't hesitate to leave them in the comments.
Here we are, finally arrived at lovely Mersea Island.
The sun is shining, it's the first Sunday of August and we only want to take a break from city life, have a stroll, enjoy the weather and eat some good seafood.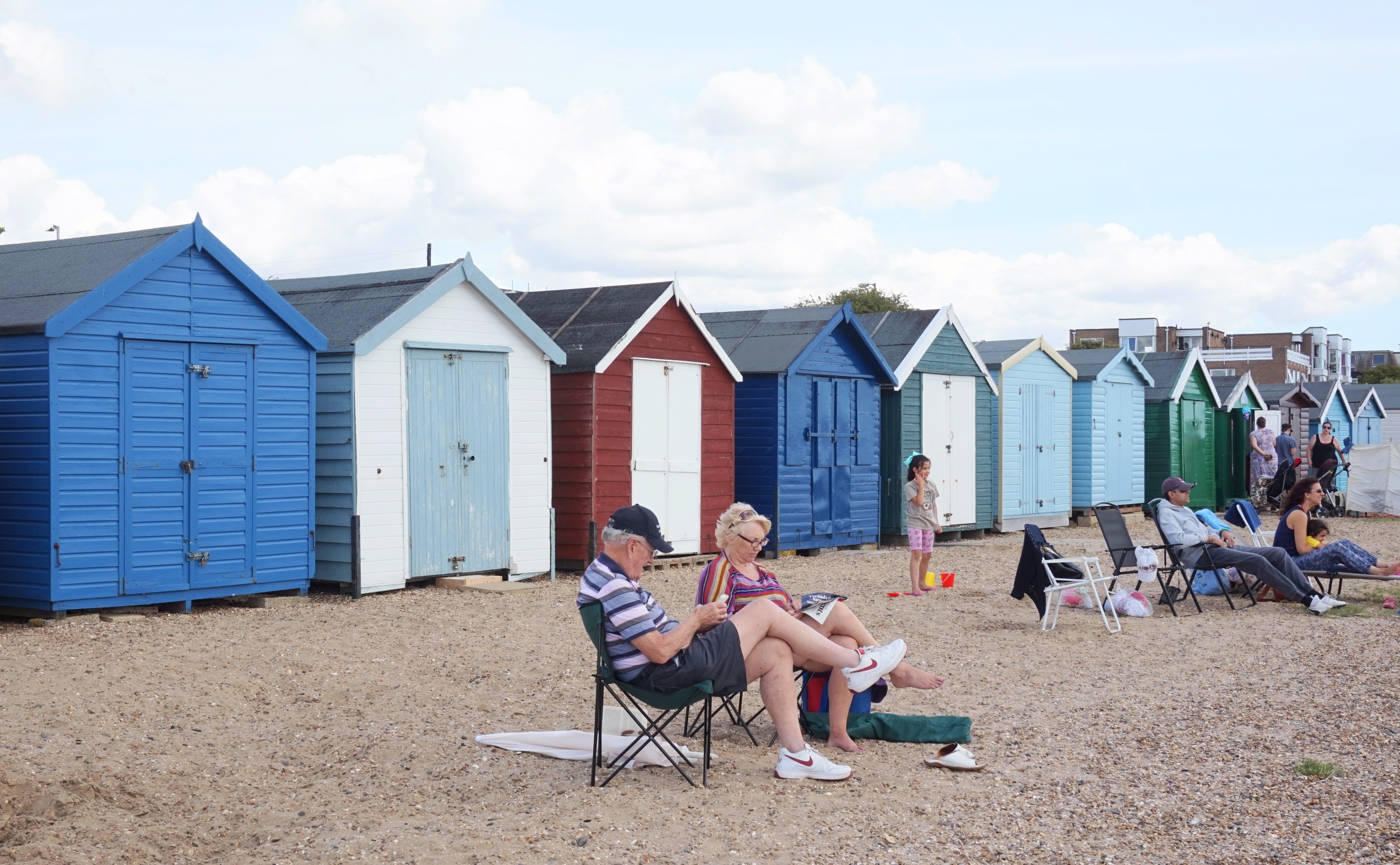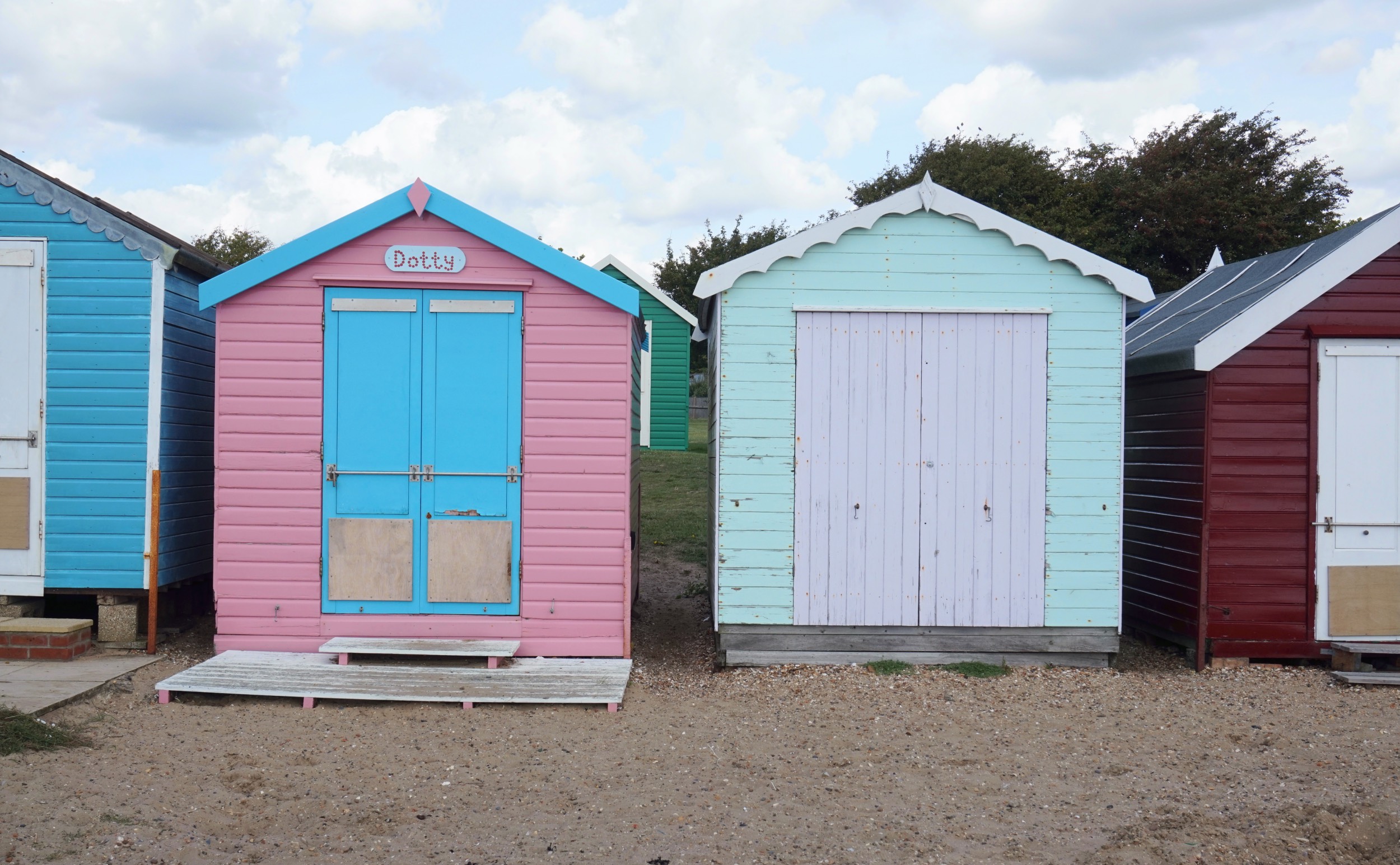 Pastel beach huts and summer vibes
As we arrive, we immediately see the colourful beach huts. It never cease to amaze how different they are from a part of England to an other. But alway very cute and lovely.
People are so chilled, happy, enjoying the sun. Proper summer vibe. It's really good to be there.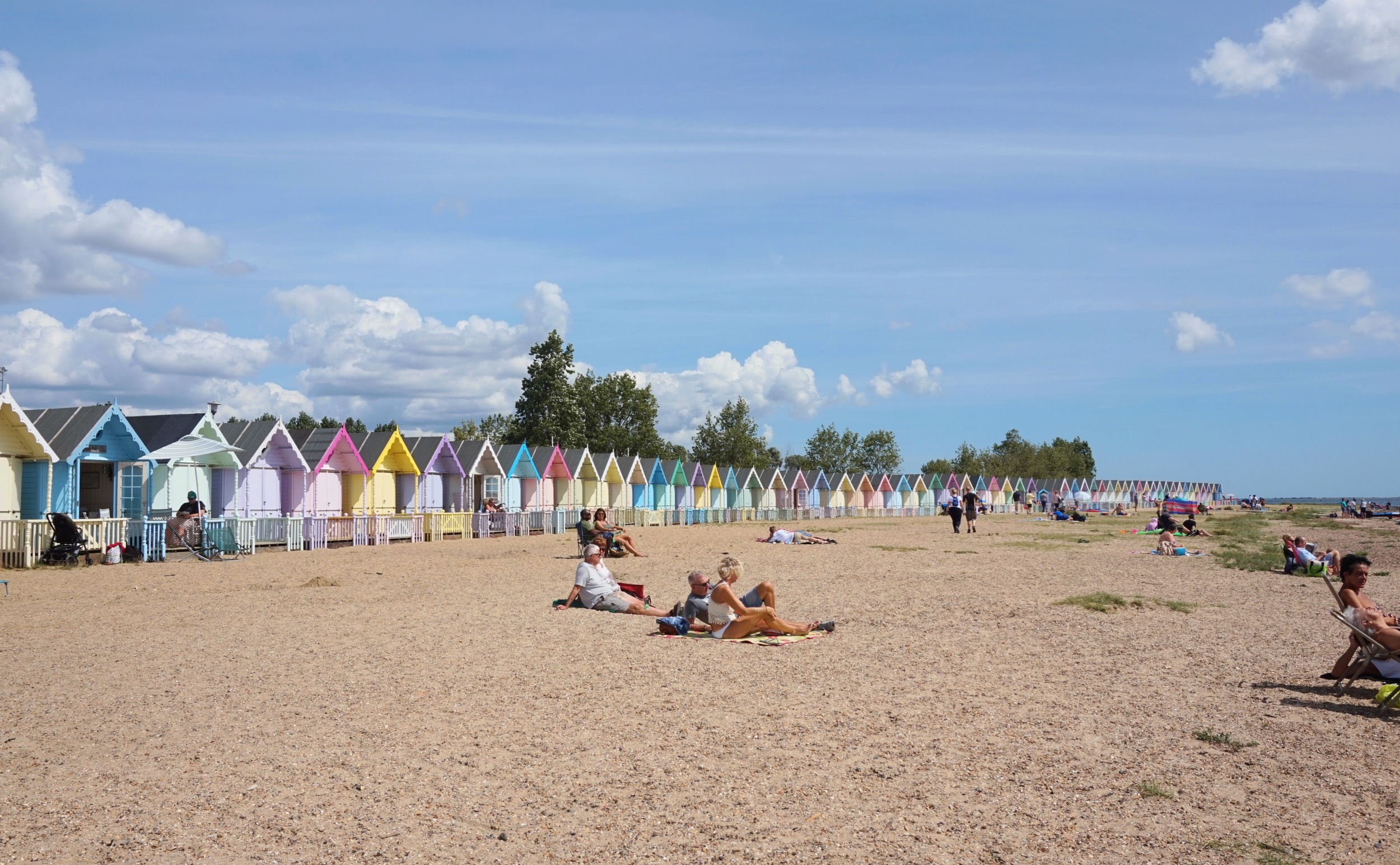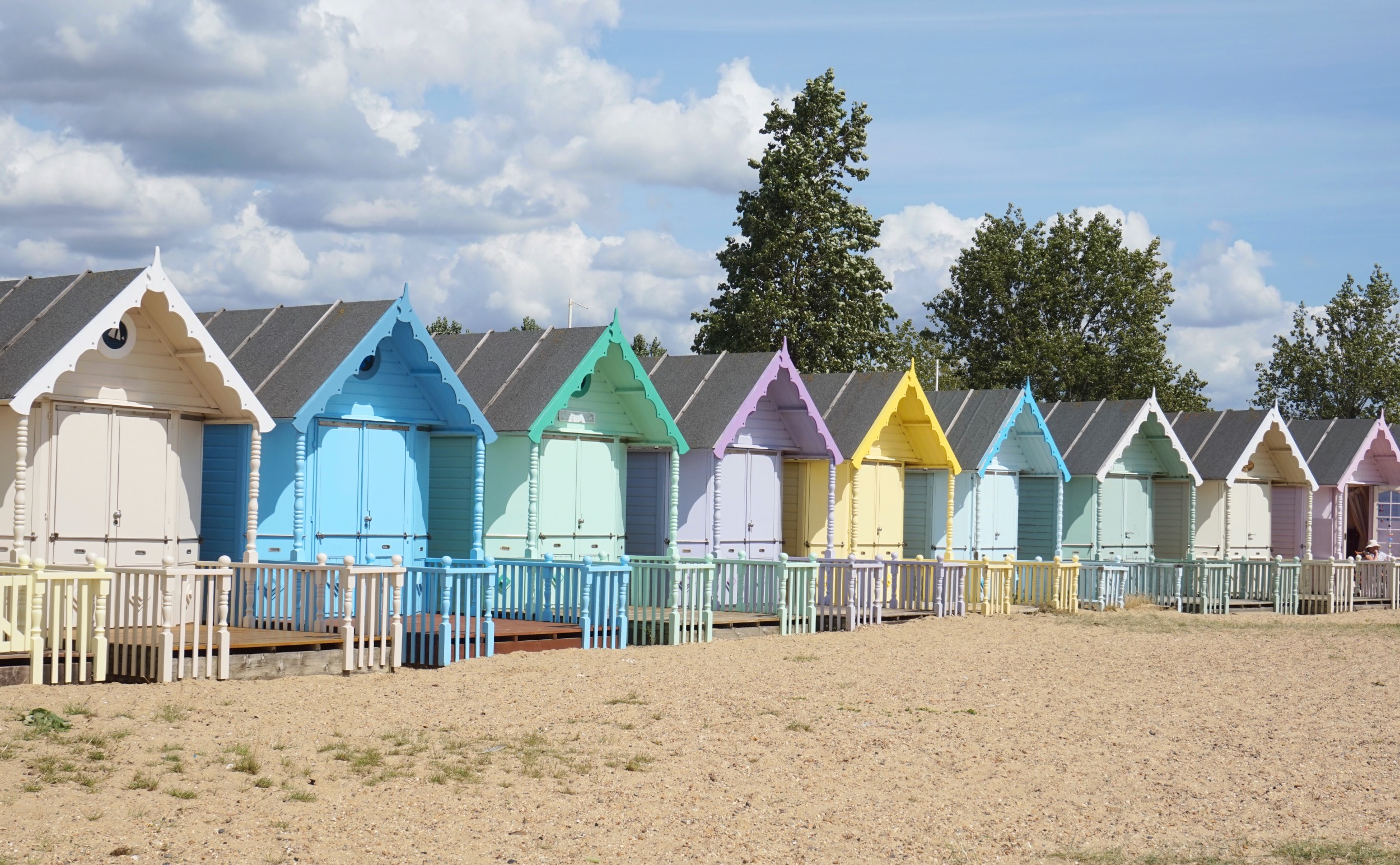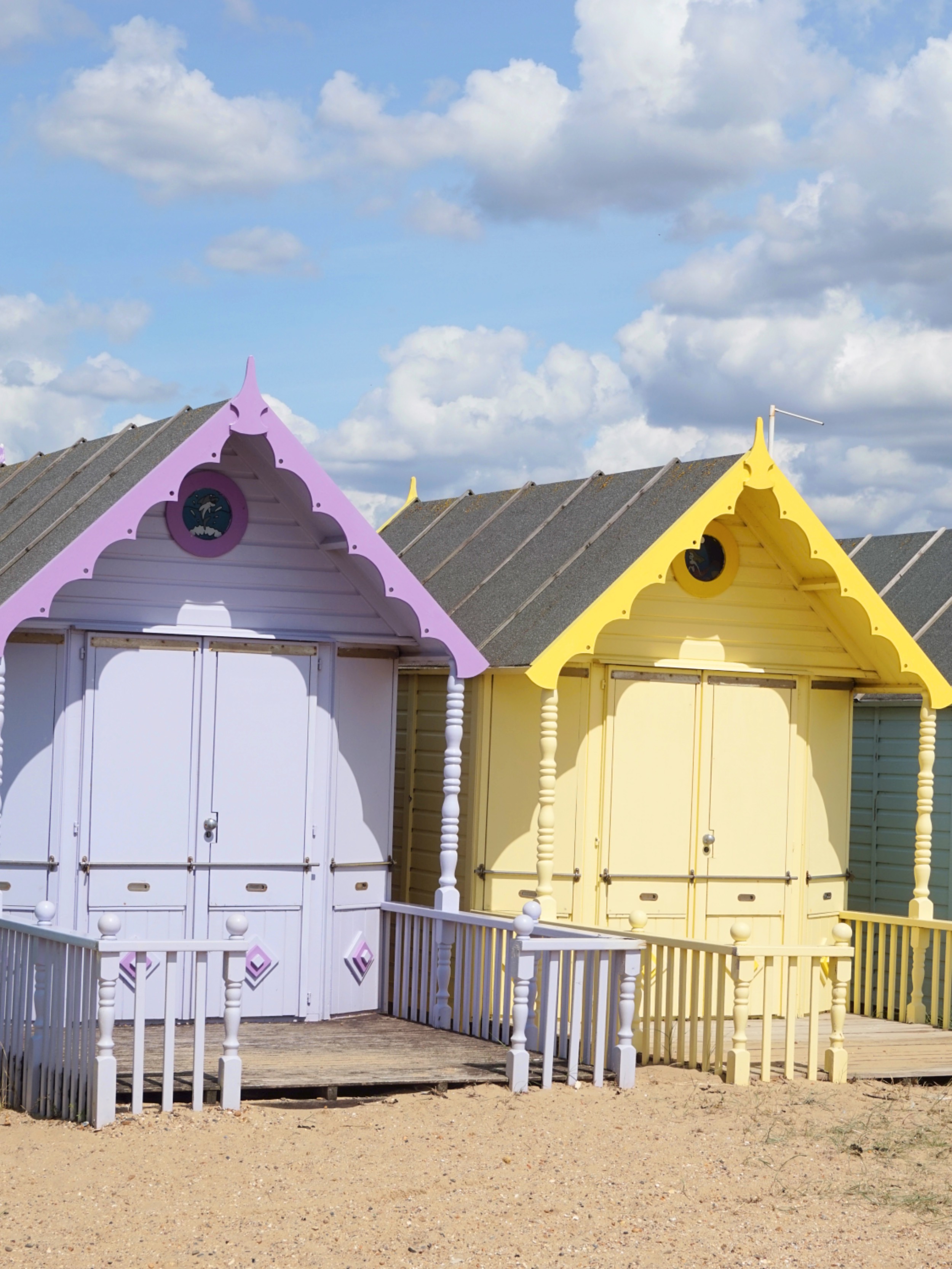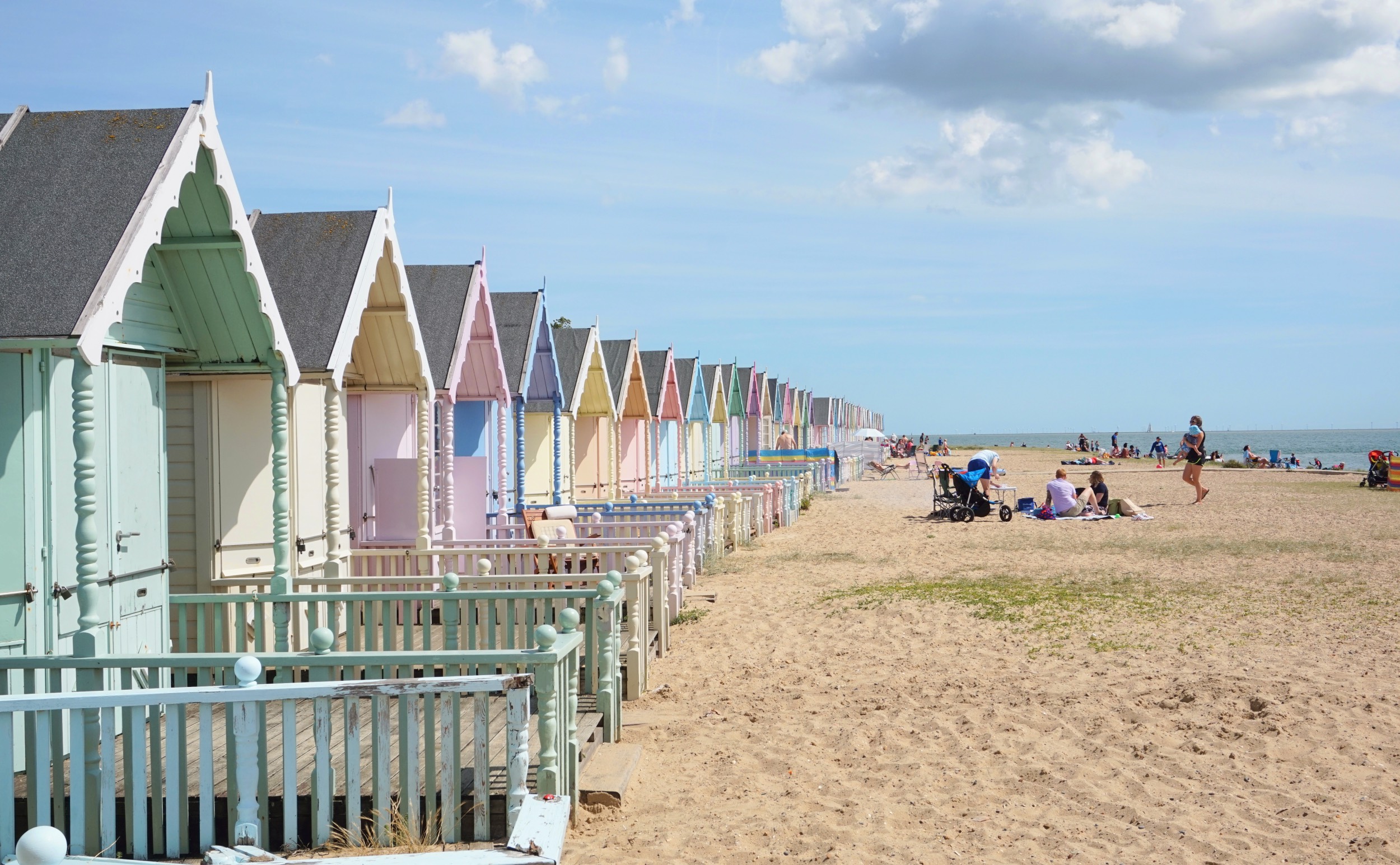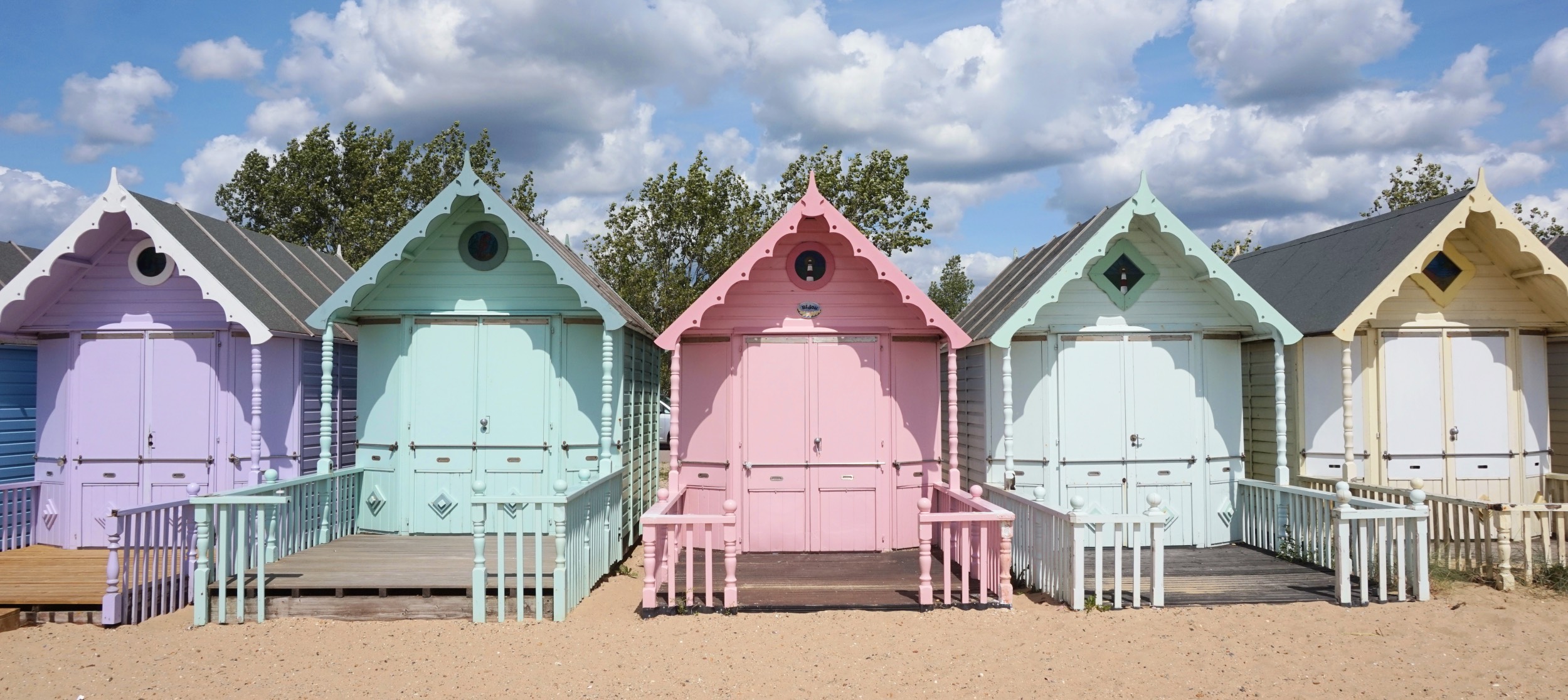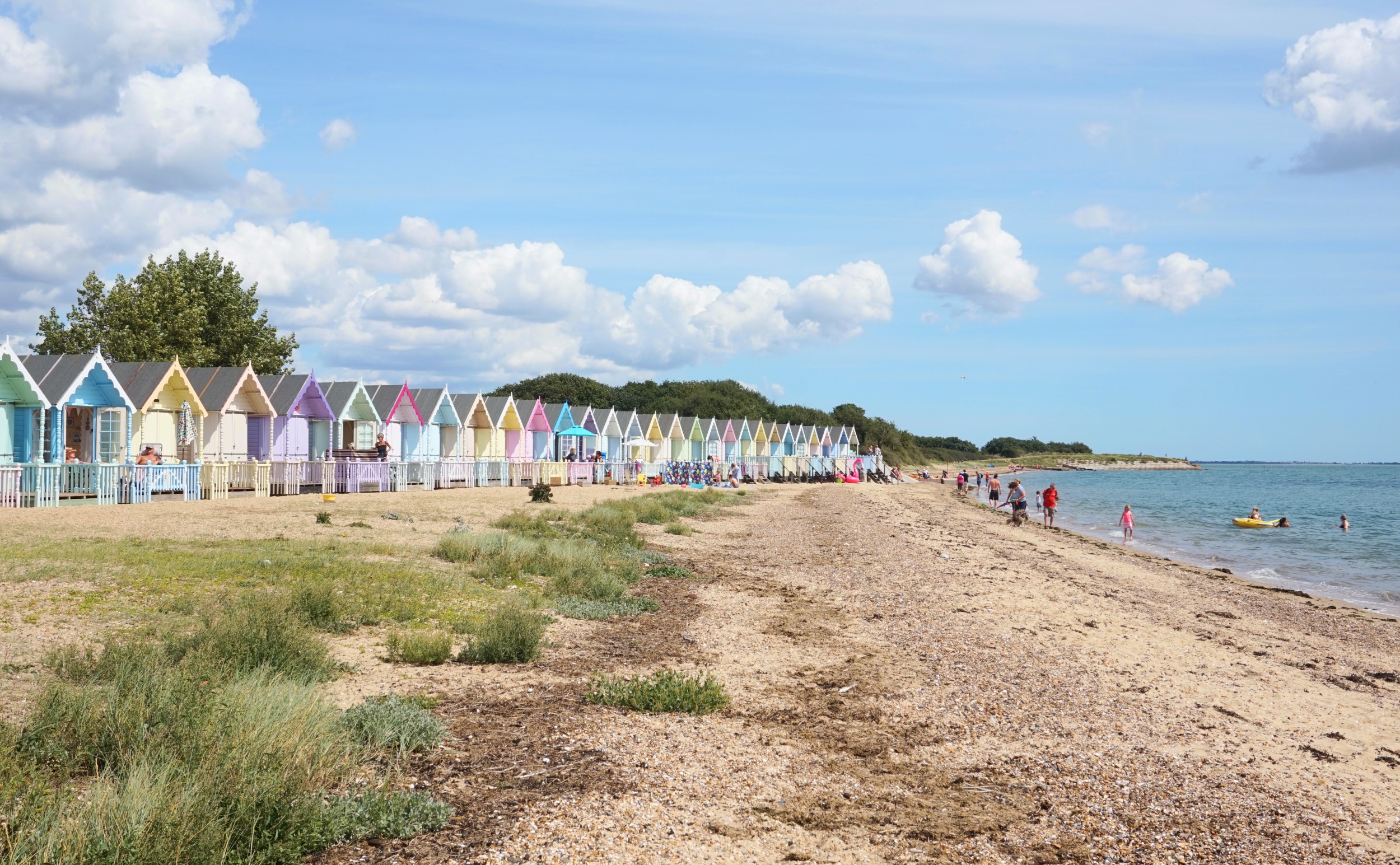 Those little pastels huts are basically the reason why we are there. I kept seeing them on Instagram every summer and had a day trip in Mersea Island on my list for a while. I finally took the time to go, and they are as pretty in real as they are online. For once, Instagram didn't lie.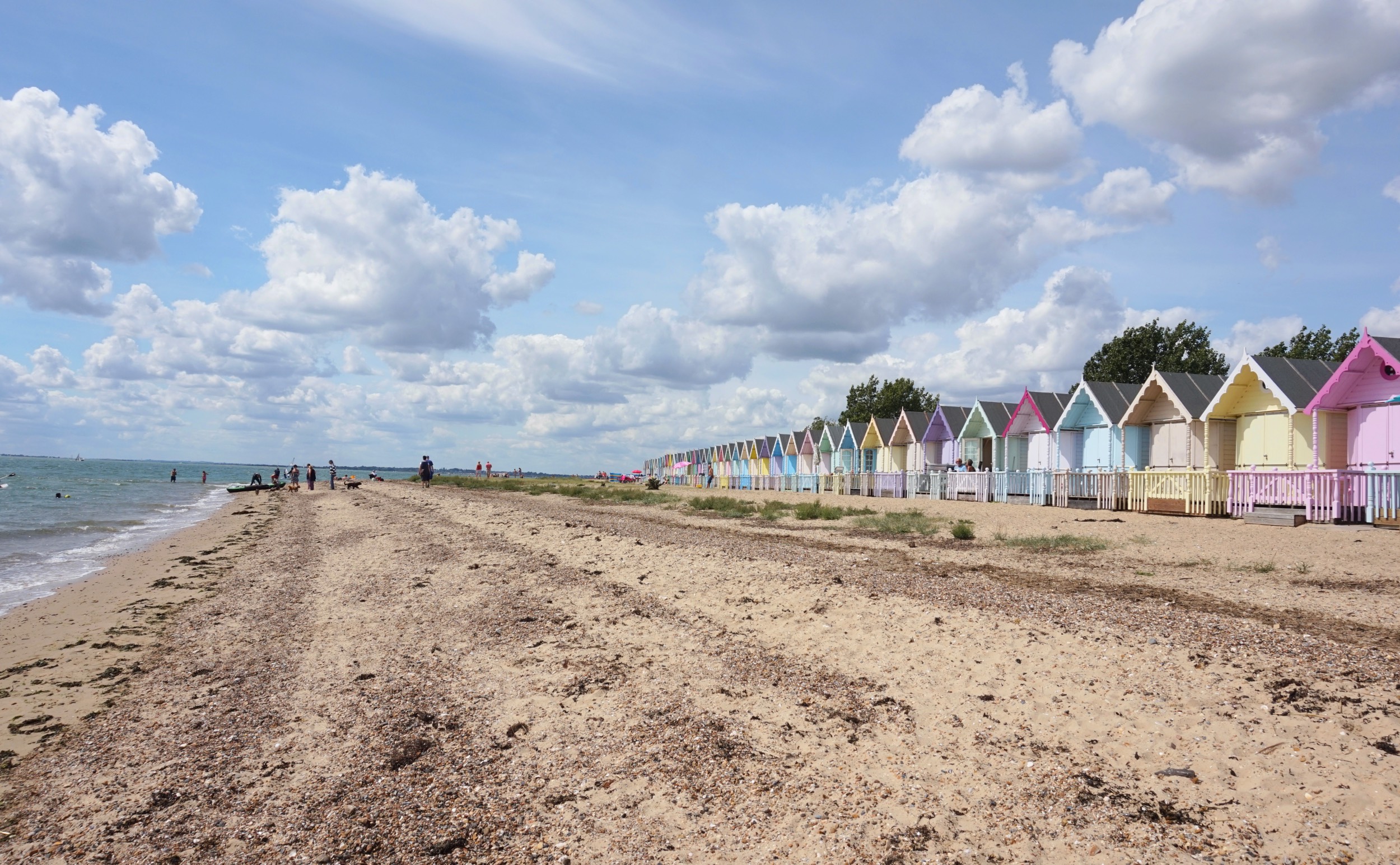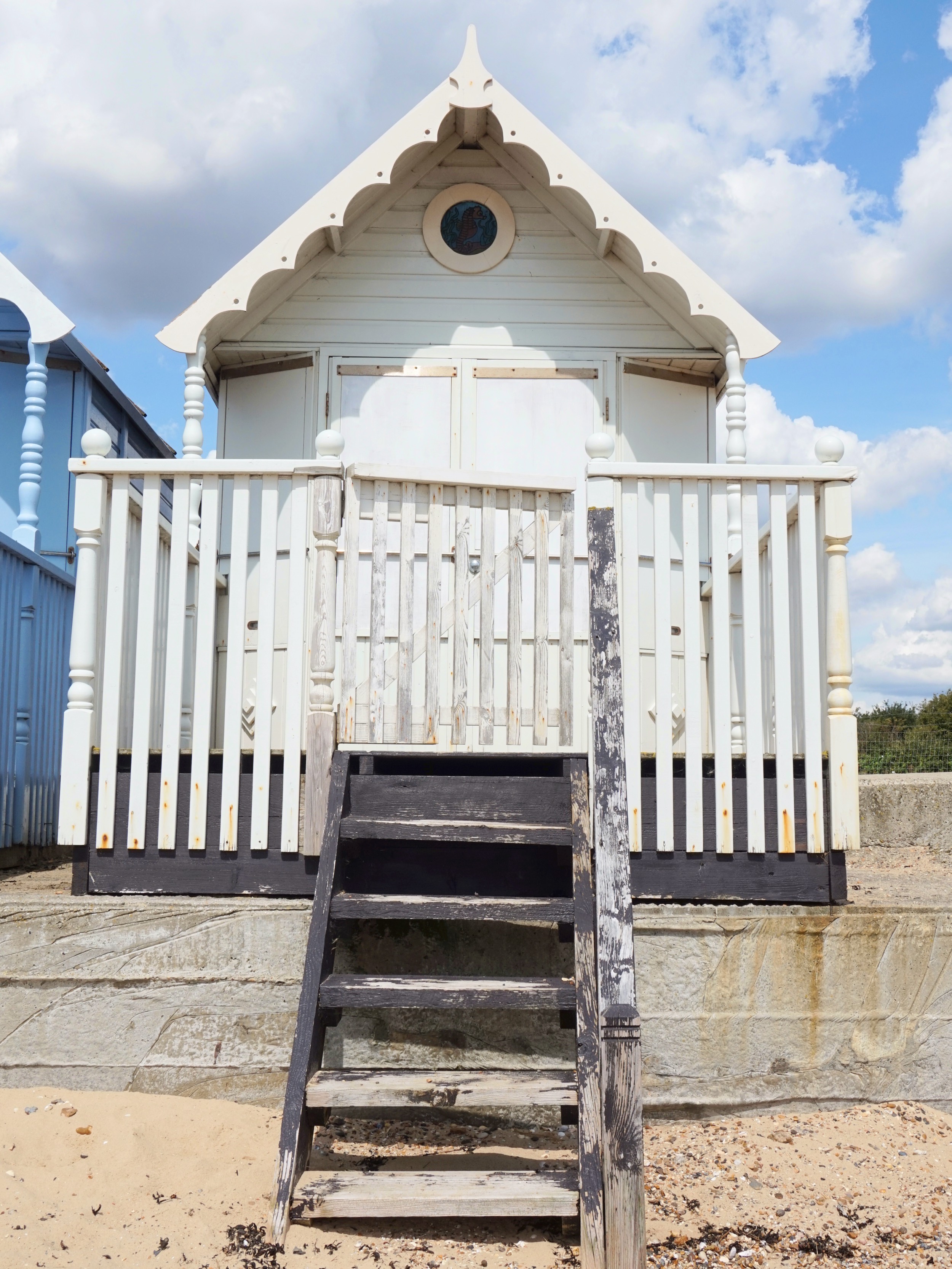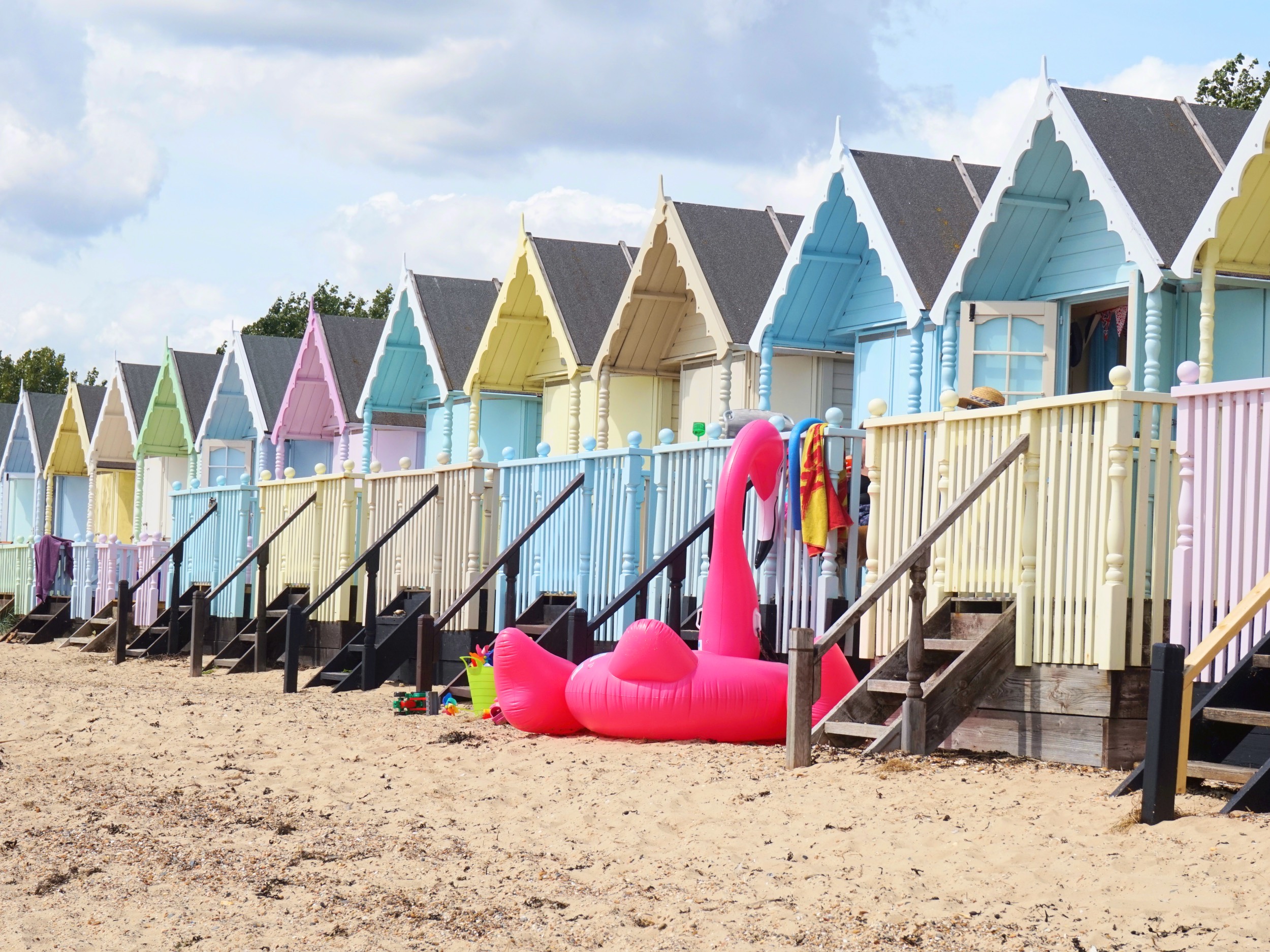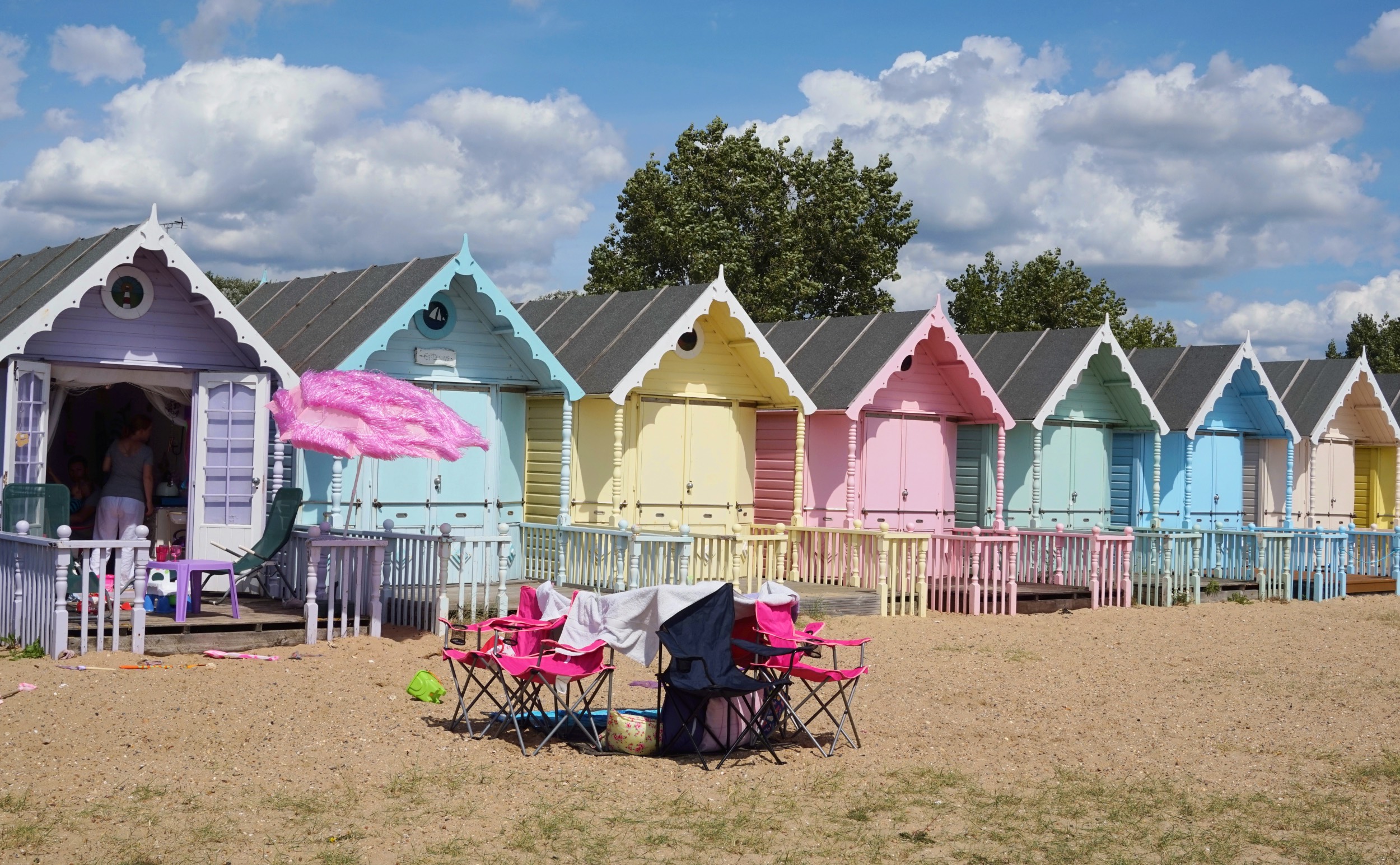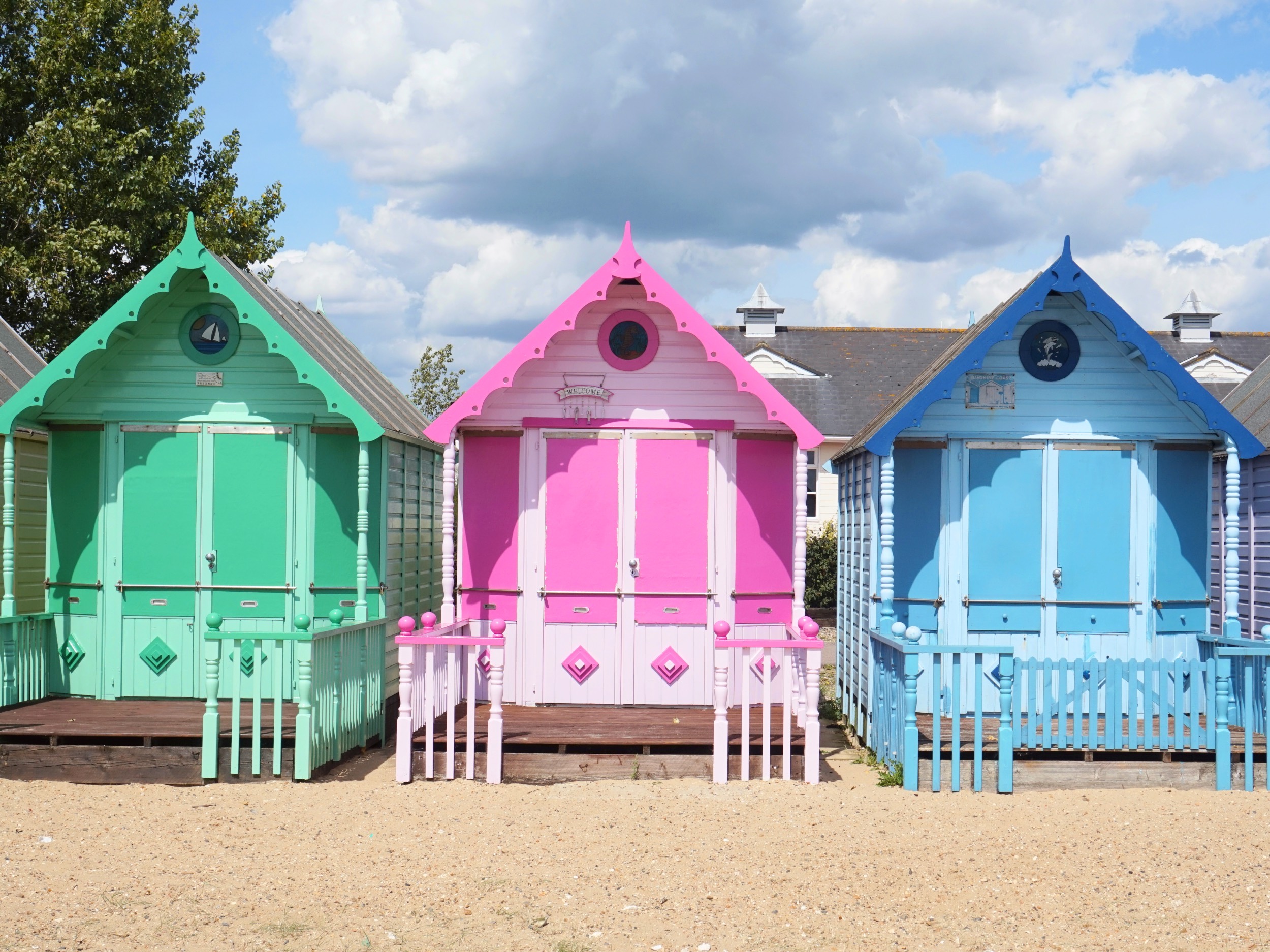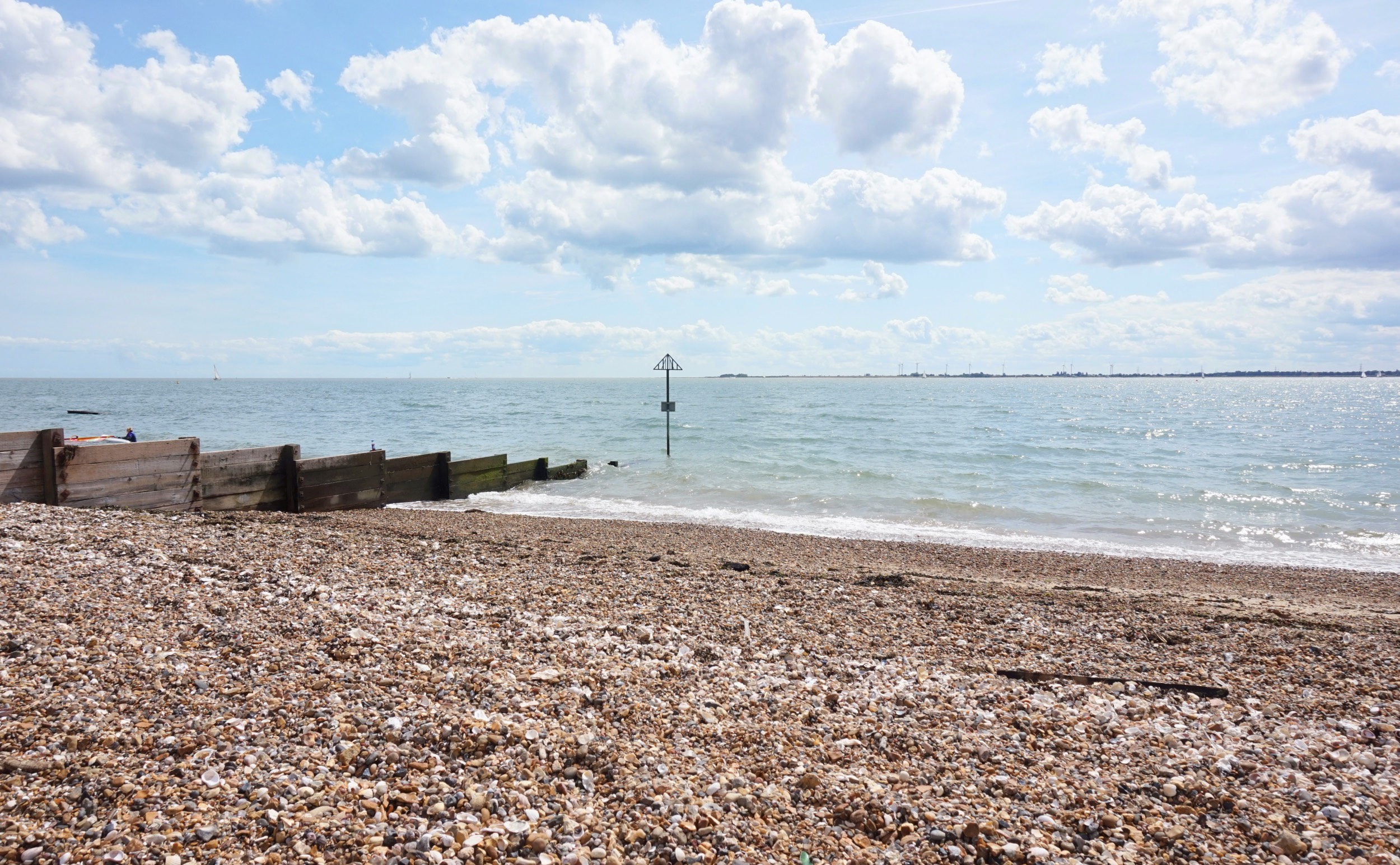 After a while, we start to walk towards the other side of the island, where the restaurants are.
We leave the (relative) crowd behind, and walk to the most peaceful and lovely part of the island.
We only cross paths with fishermen or people strolling and enjoying their day as we do. So relaxing.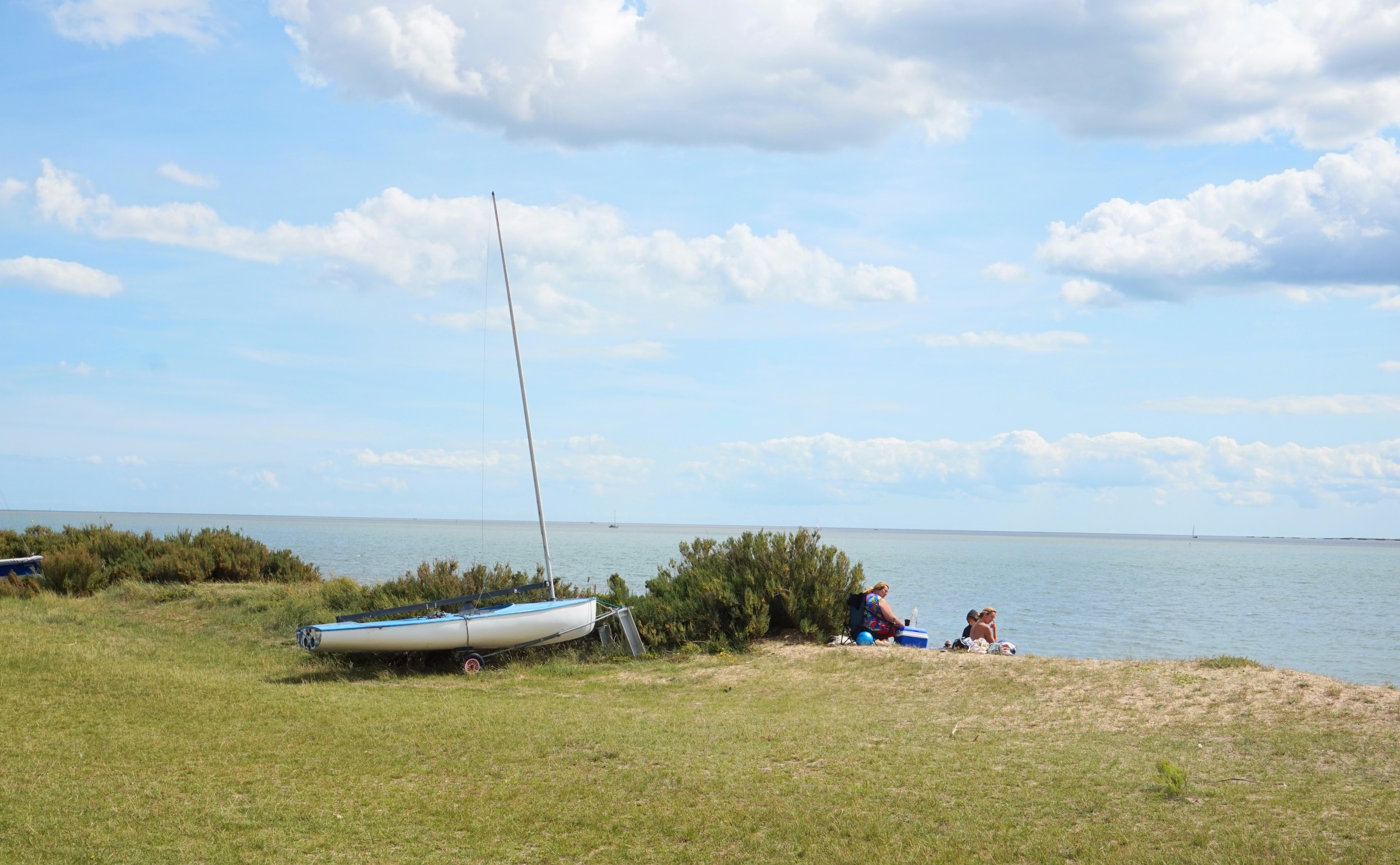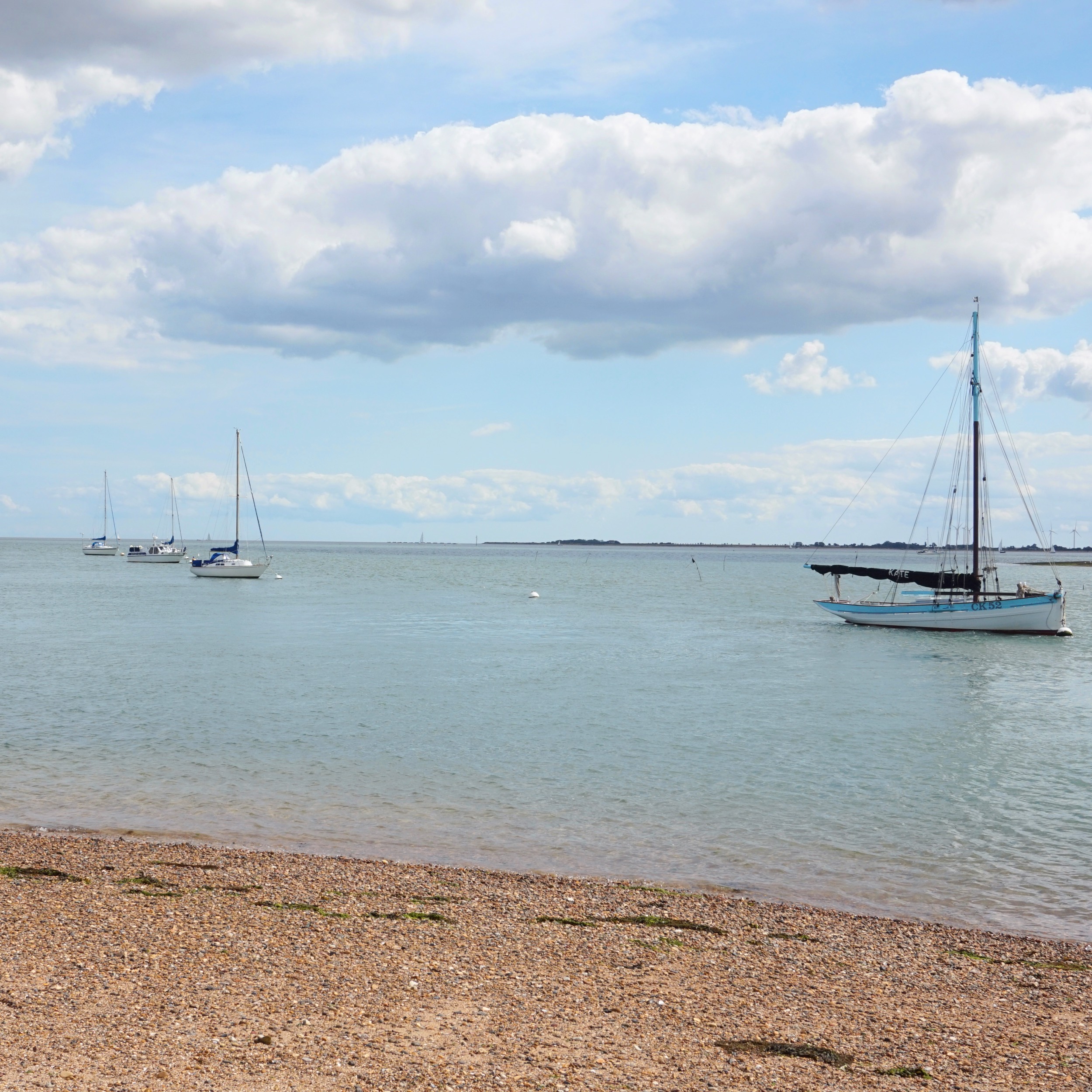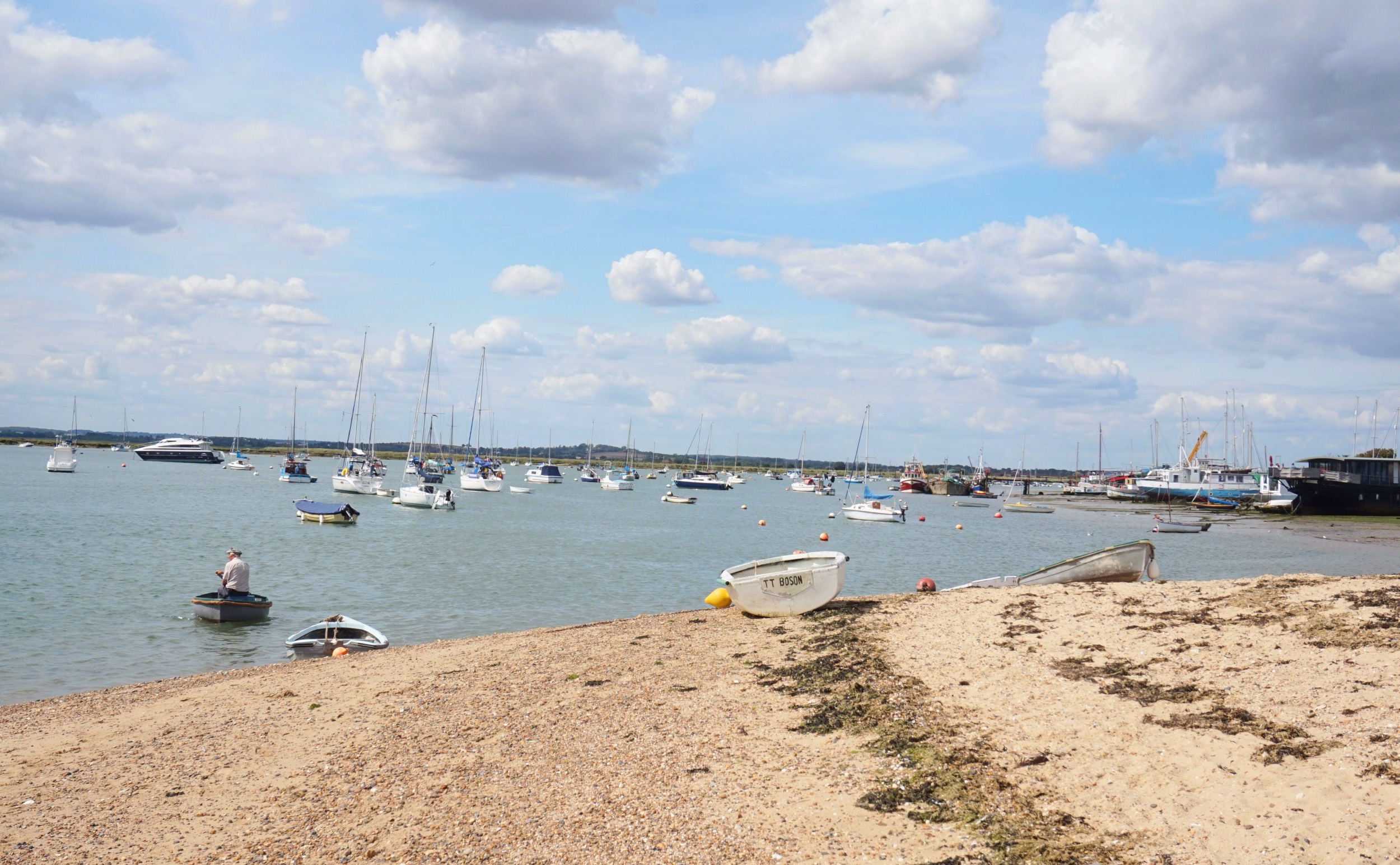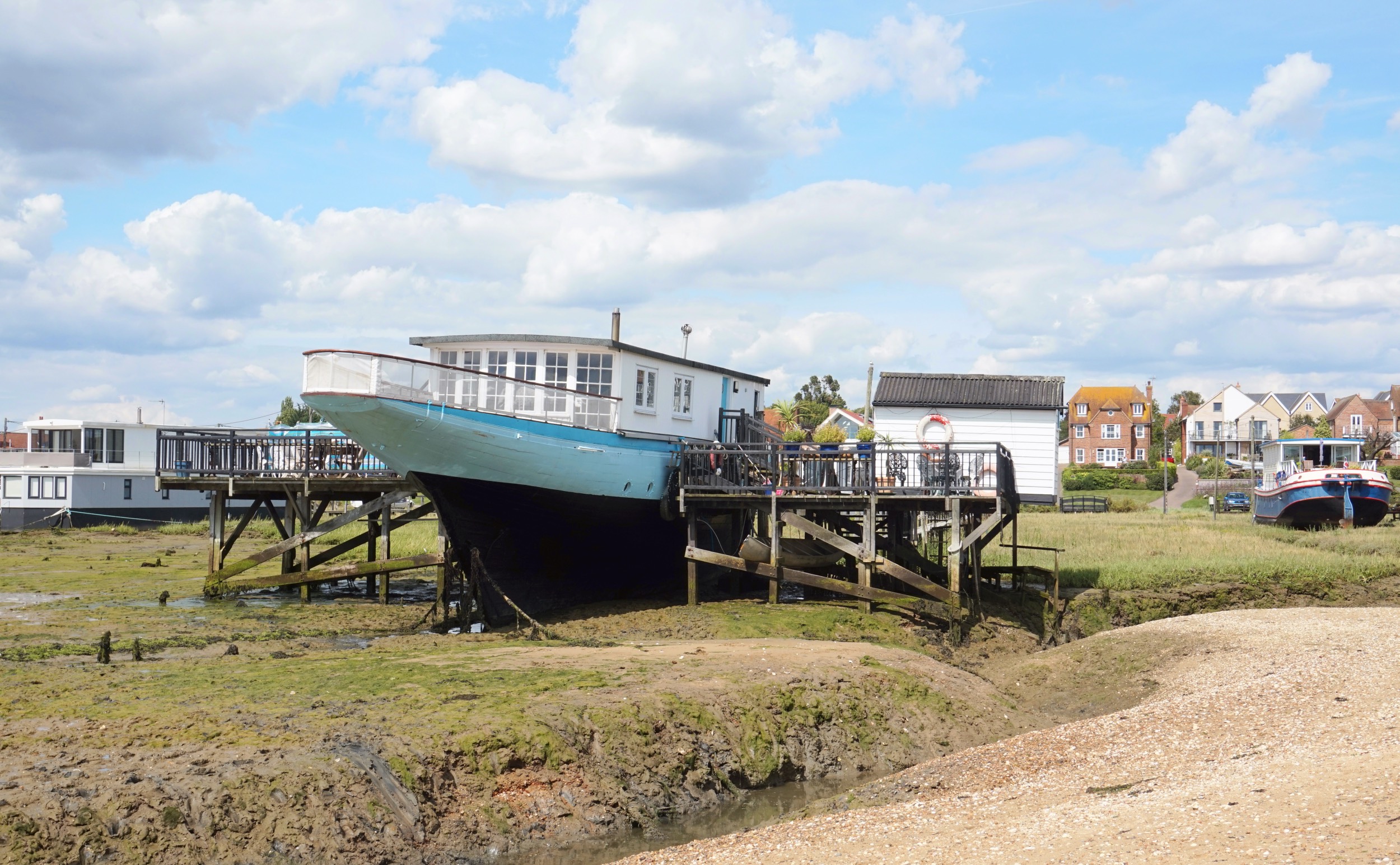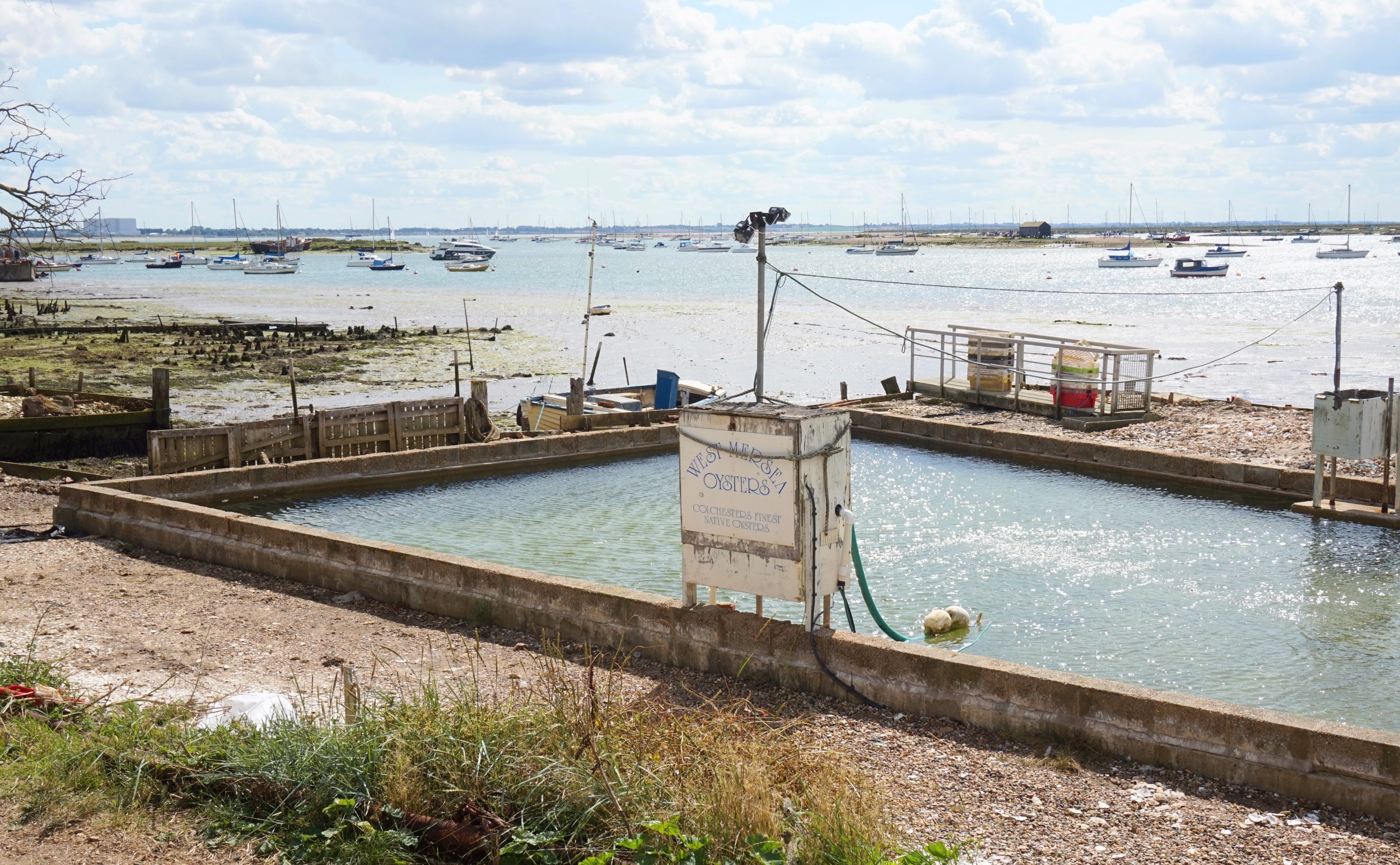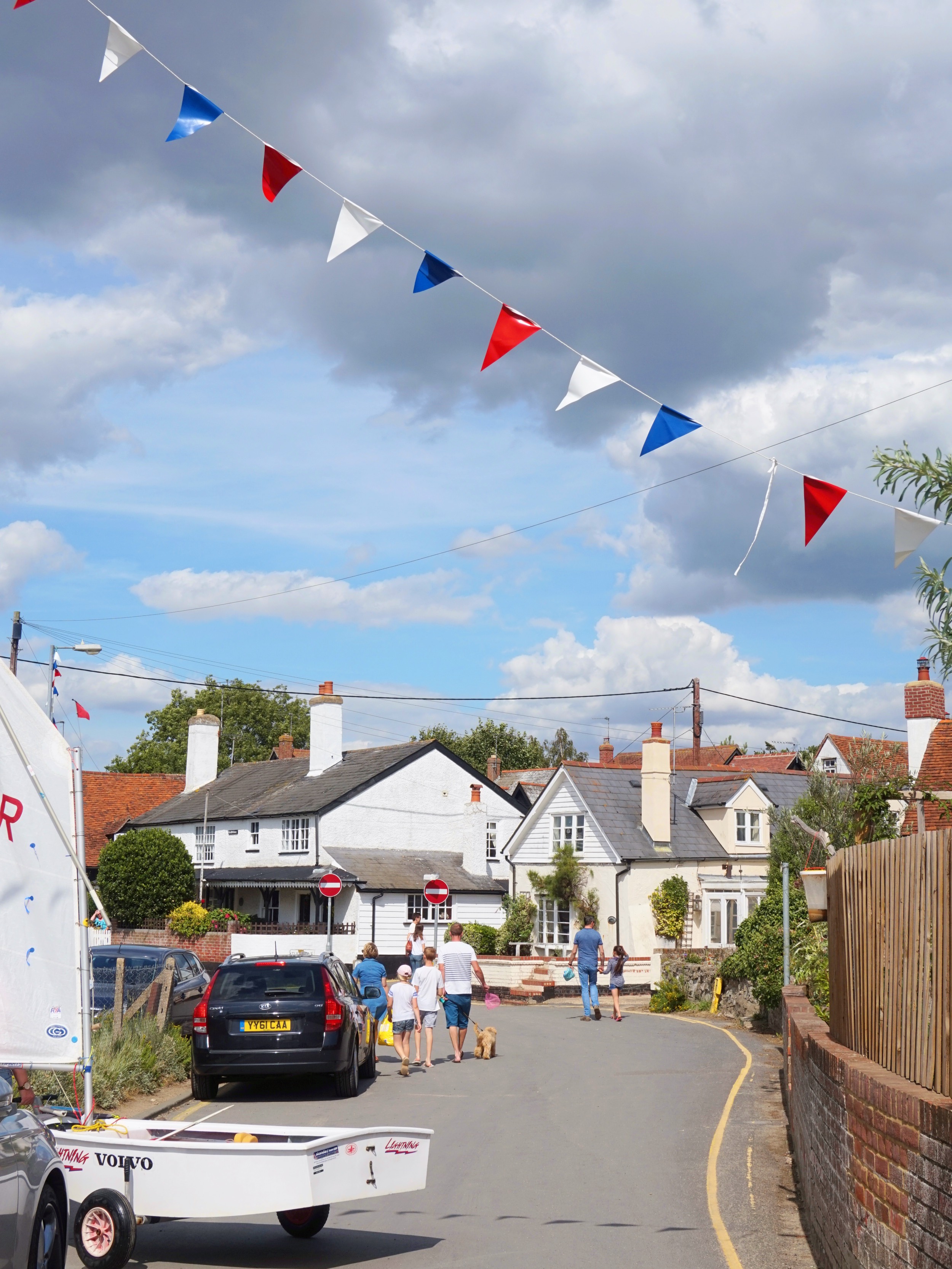 Good places to eat and drink in Mersea Island
We finally arrive at West Mersea Oyster Bar, one of the 2 most famous restaurants of the island. The other famous one is the Oyster Shed Company. The main difference is that you can't book on the second one, but you might be very organized if you want to book in the first one.
I think both are equivalent in terms of quality. Both very simple and good basically.
Good is the word for sure. I am not a seafood expert, but those oysters are the best ones I have had in a long time. Fresh and melting in your mouth. Perfect with a glass of wine and before an excellent Fish and Chips.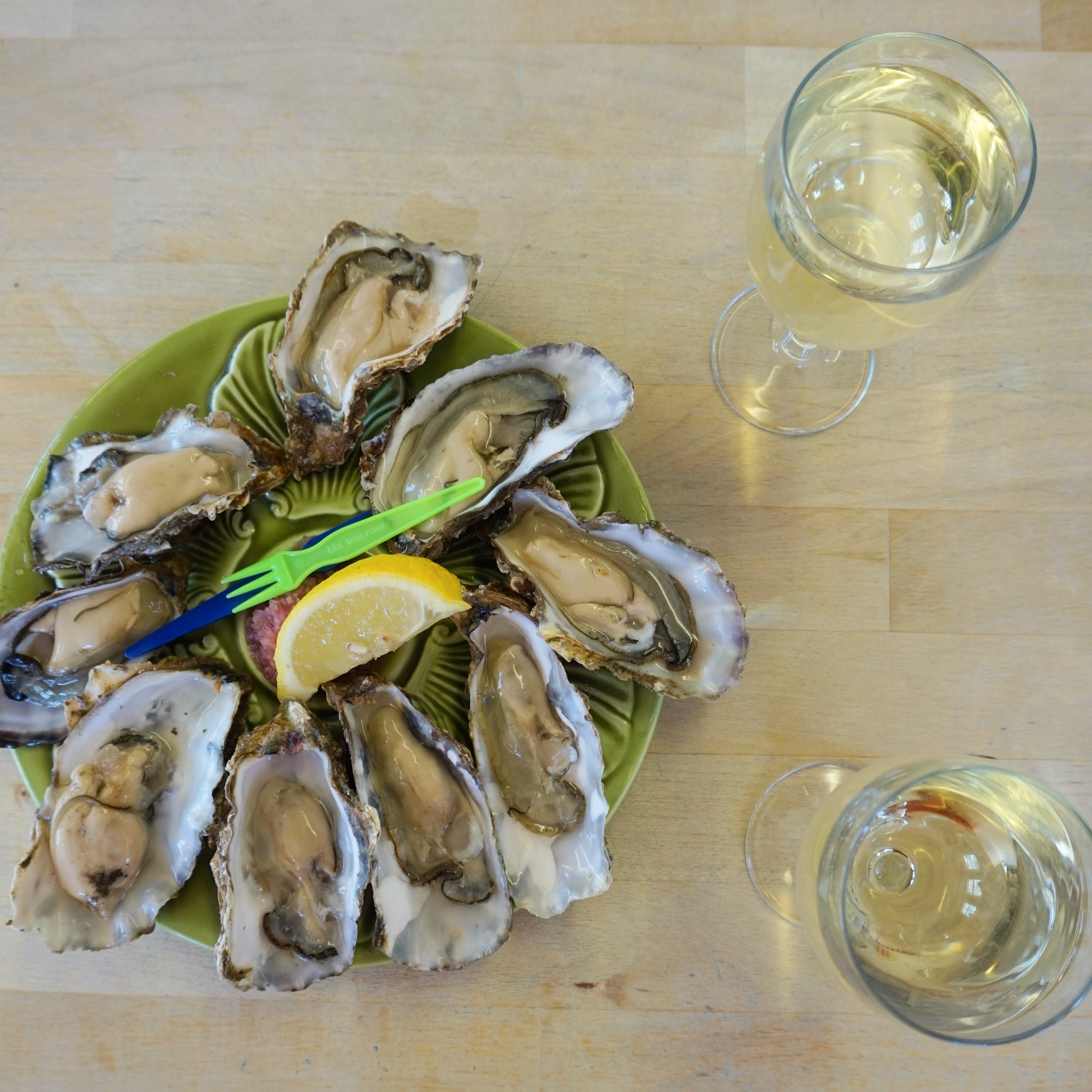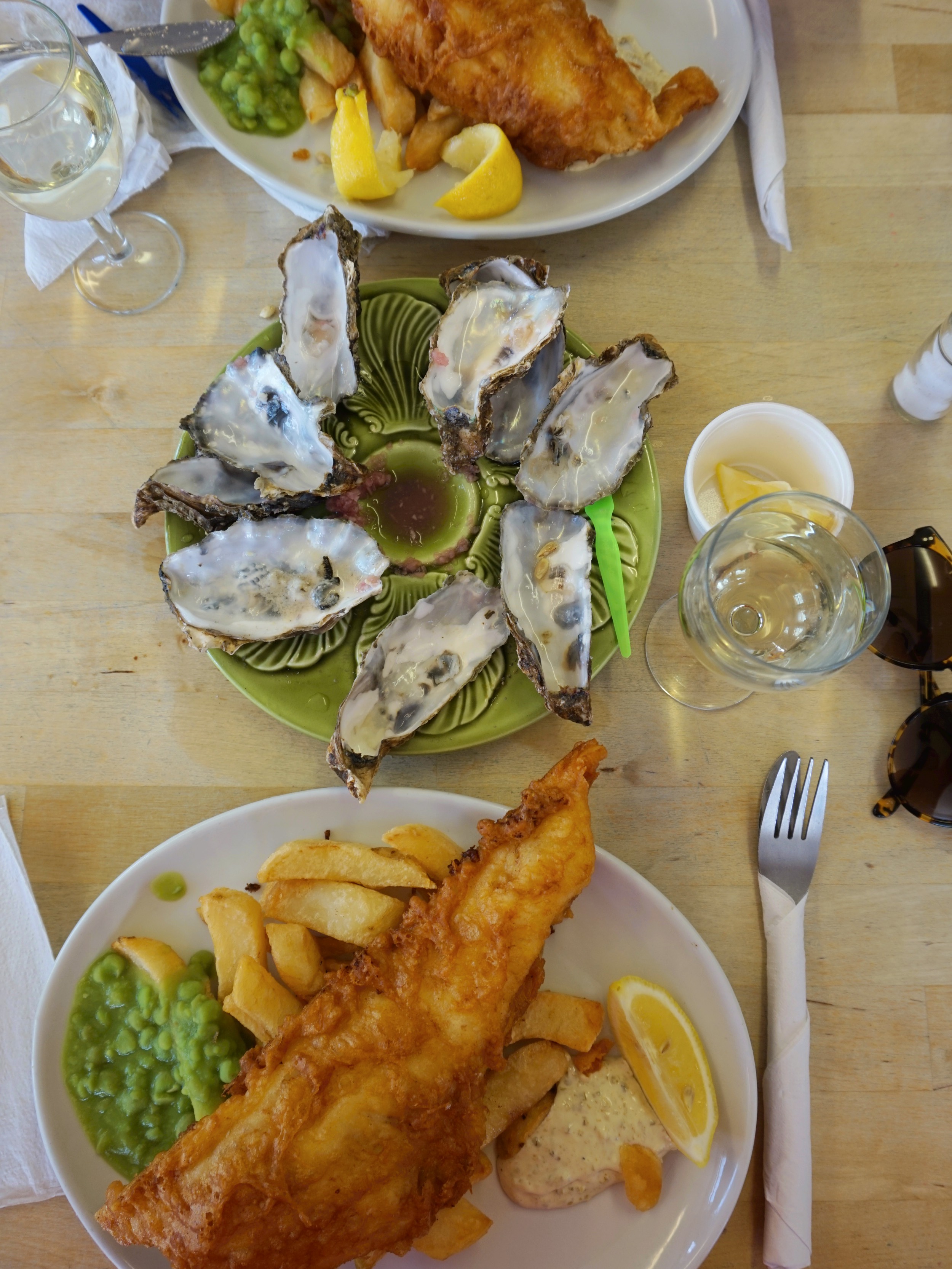 What could be a more British picture?
After such a treat we decide to go back to the place we found just before. Perfectly peaceful and beautiful to enjoy our last hour and take a nap before going back to London, refreshed and ready to start a new week in the busy City.