Nothing beats a pretty stroll in some of the most colourful streets in London. It's a bit like London: Bright, alive and full of surprises.
When we think colourful streets in London, we always think of Portobello Road, the most famous one. Beautiful indeed but if you're looking for a change, then you might like those too.
My selection of the most colourful streets in London
Portobello Road – Notting Hill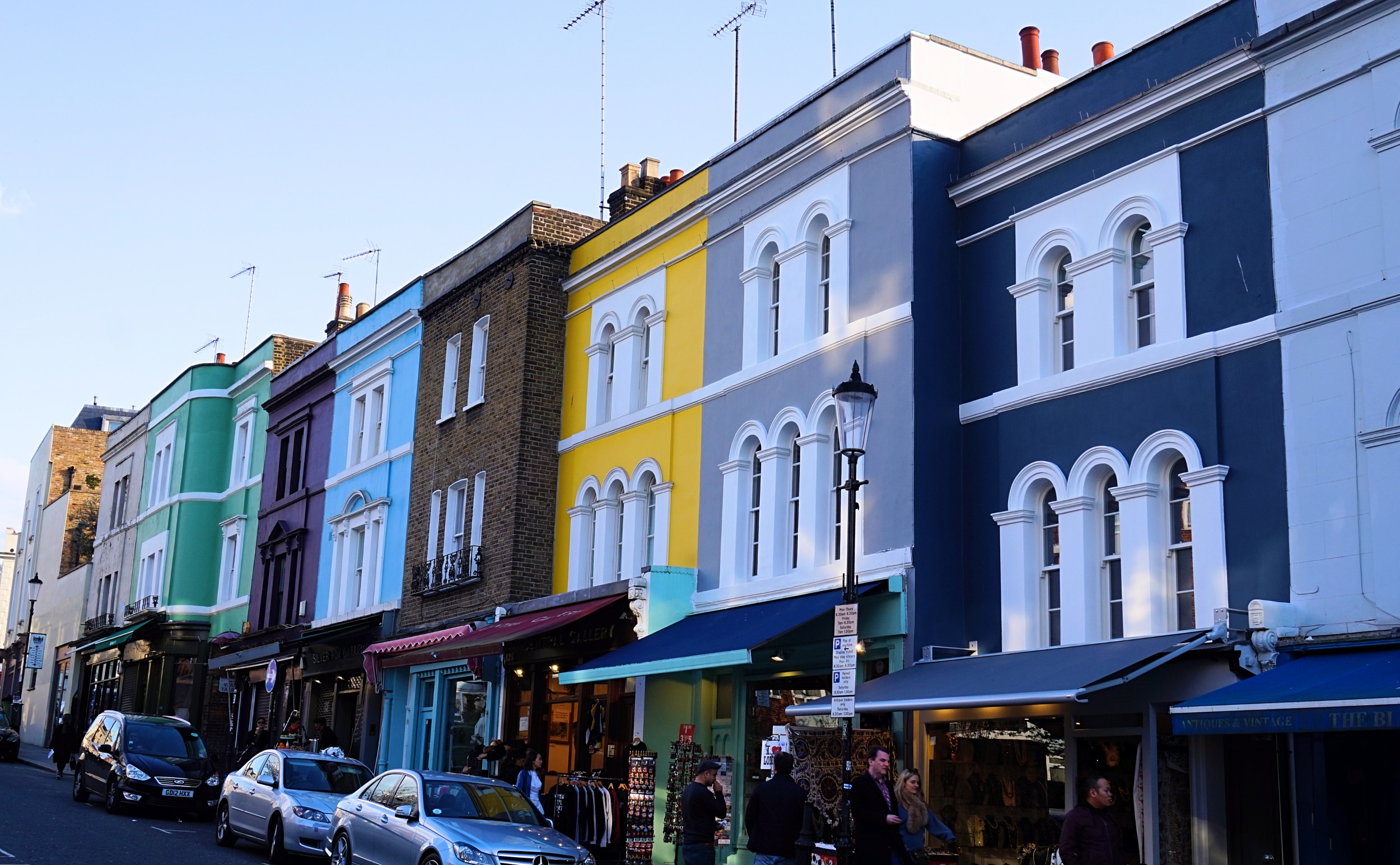 How not to start with this one? Classic. The start of colourful streets in London. It can be full of tourists but also super quiet and empty at the end of a weekday for instance. Unmissable.
Farm Place and the streets around – Notting Hill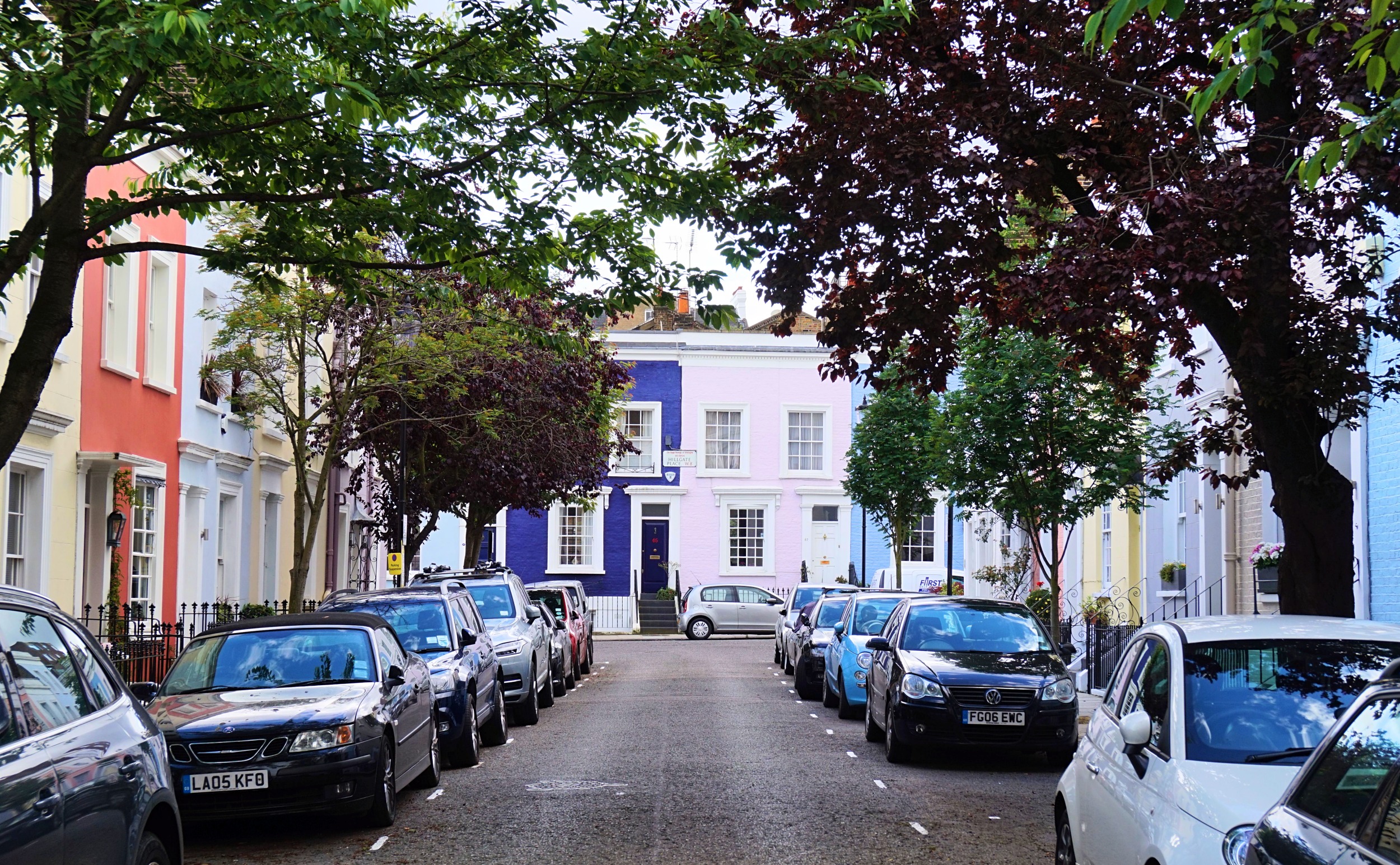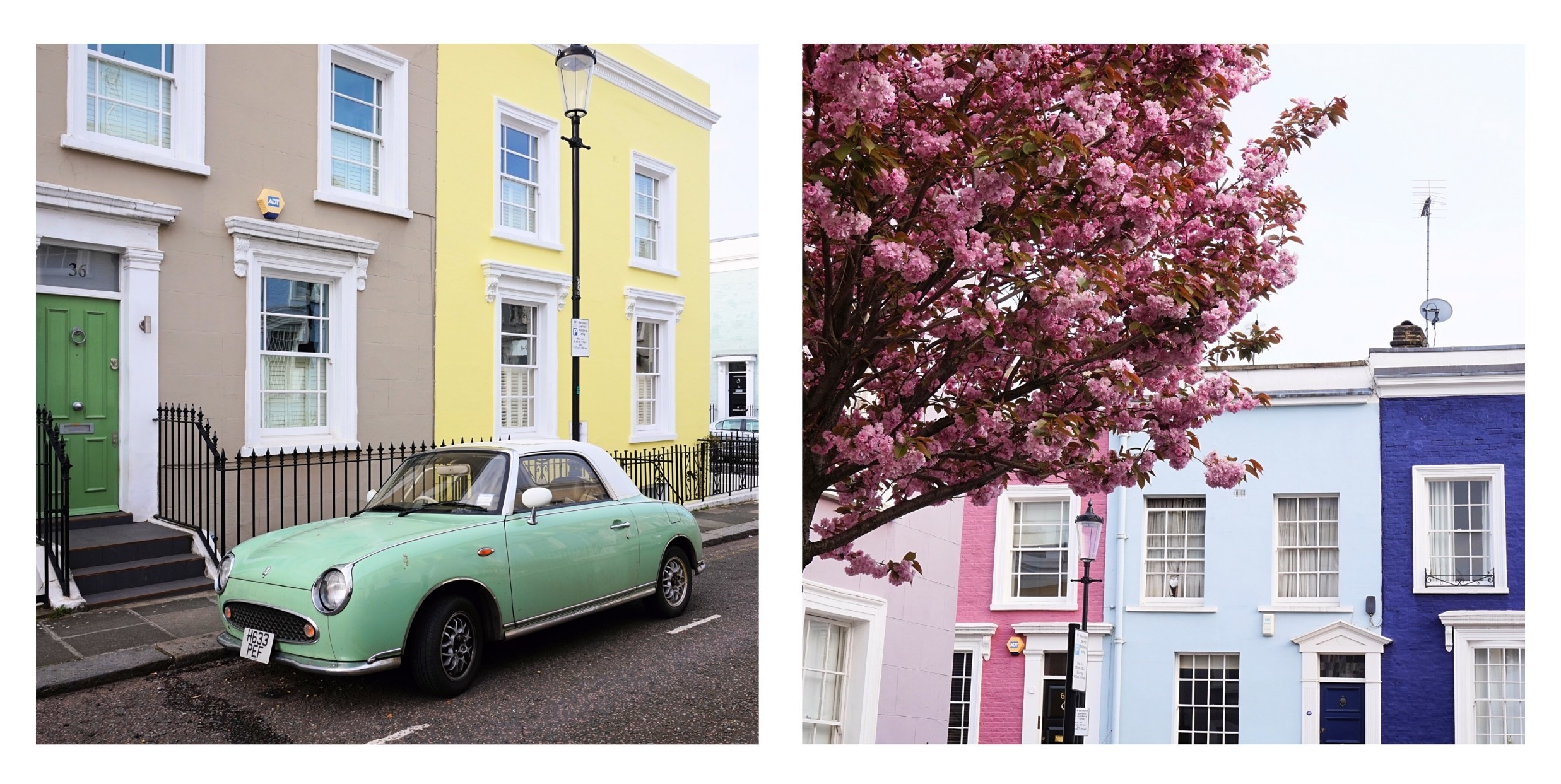 Probably my favorite ones of all. It always surprises me as nobody knows about them. They are so gorgeous and so close to the tube station. I still remember the day I randomly found out about them, on my way to work. No need to say I made my lateness even worse.
Westbourne Grove – Notting Hill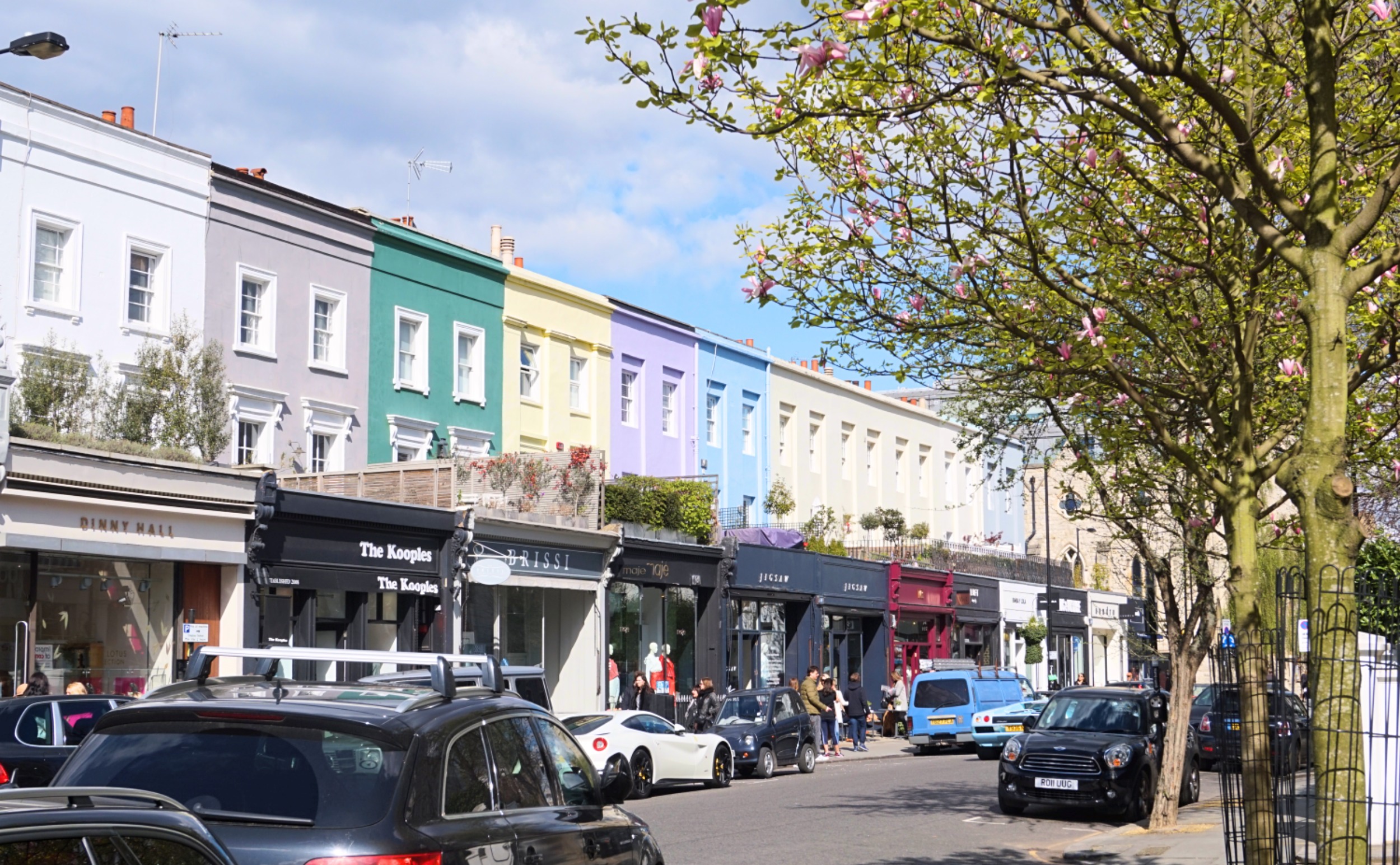 Westbourne Grove is a sort of super chic but lovely village in the heart of Notting Hill. Amazing shops (lots of really good Parisian brands), places to eat and drink in London and just a really nice vibe.
Clarendon Road – Notting Hill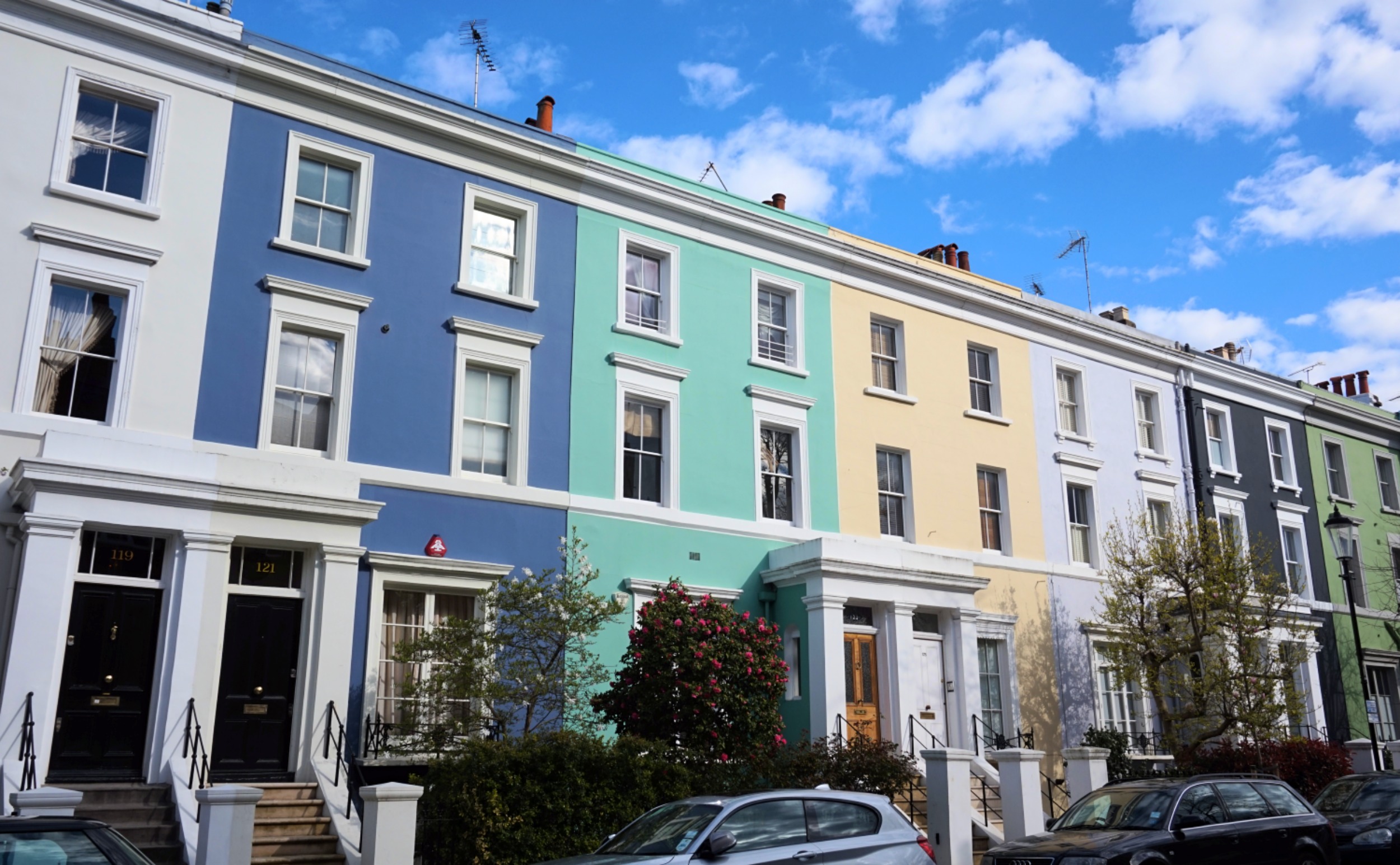 The streets around Clarendon are some of the most elegant ones in the area. The colorful part is the most impressive but they look good all around. There is a unique feeling of spaciousness and quietness like nowhere else in London. Halfway between Notting Hill and Holand Park, it's the perfect location to slow down while visiting London or simply for a weekend stroll.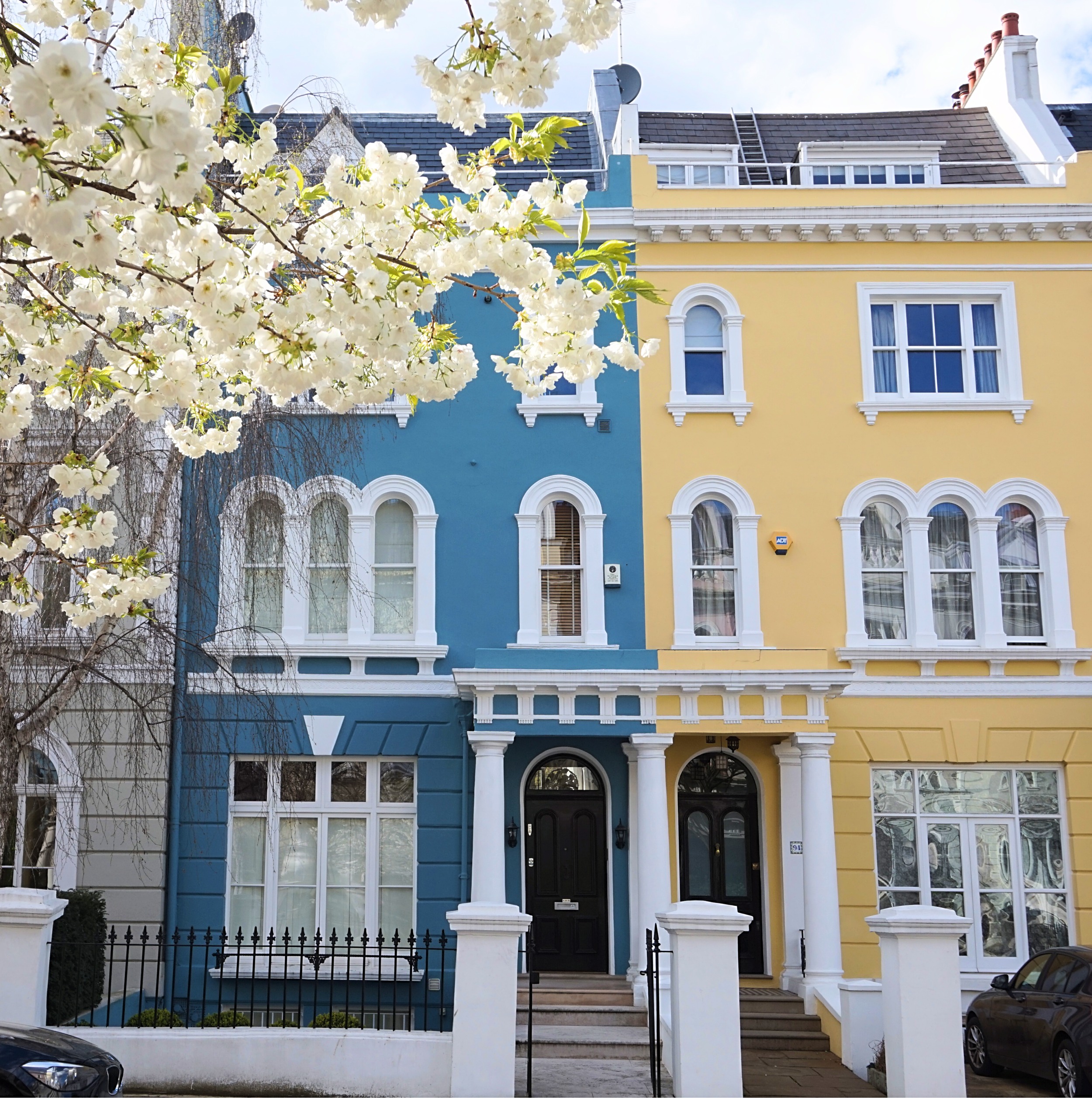 Lancaster Road – Notting Hill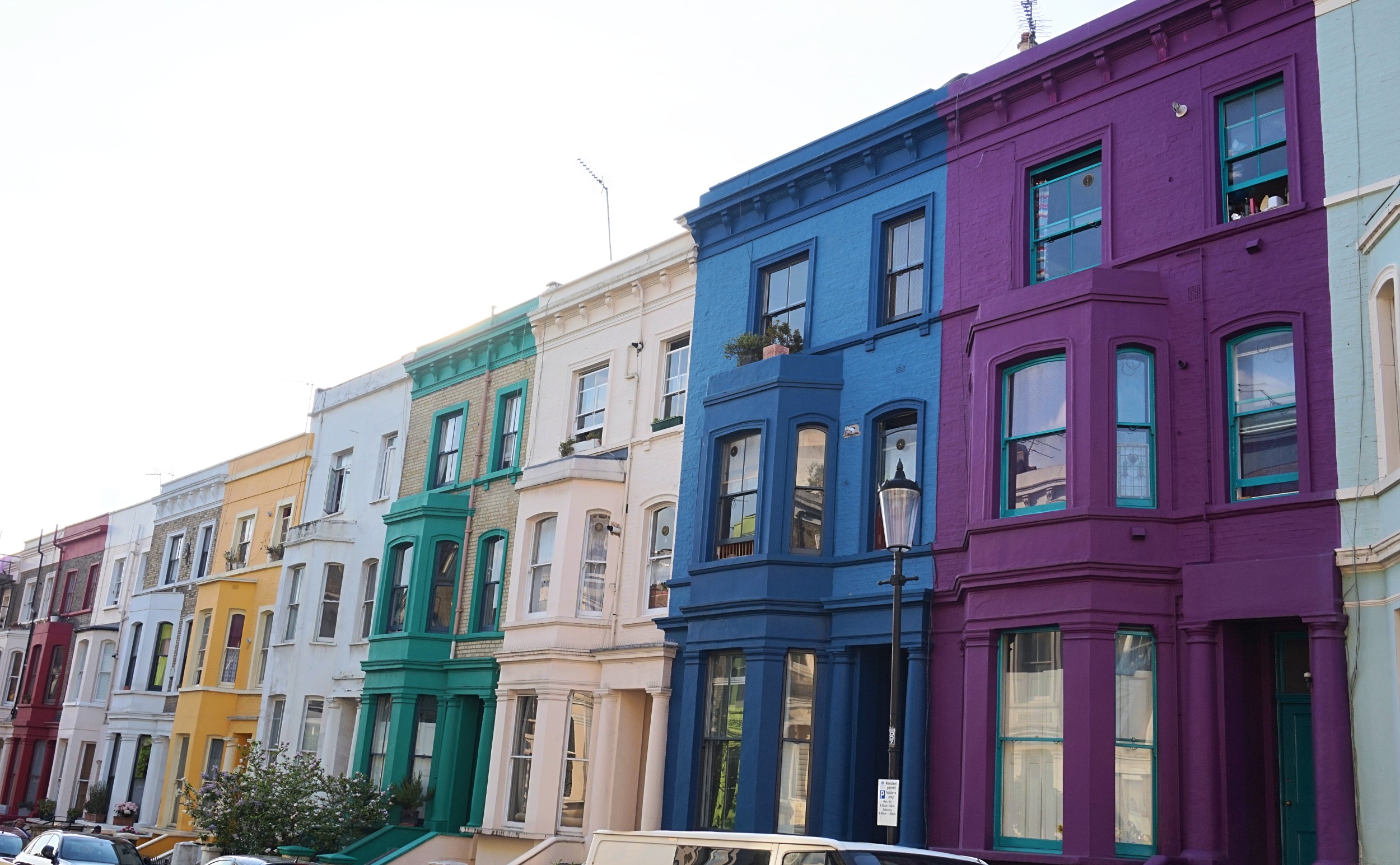 Lancaster Road has to be the most colourful street of Notting Hill – Not sure how you can do more colourful?.. Go before of after a stop at St Lakes Mews, the cutest Mews of London, right in front of it.
Chalcot Square – Primrose Hill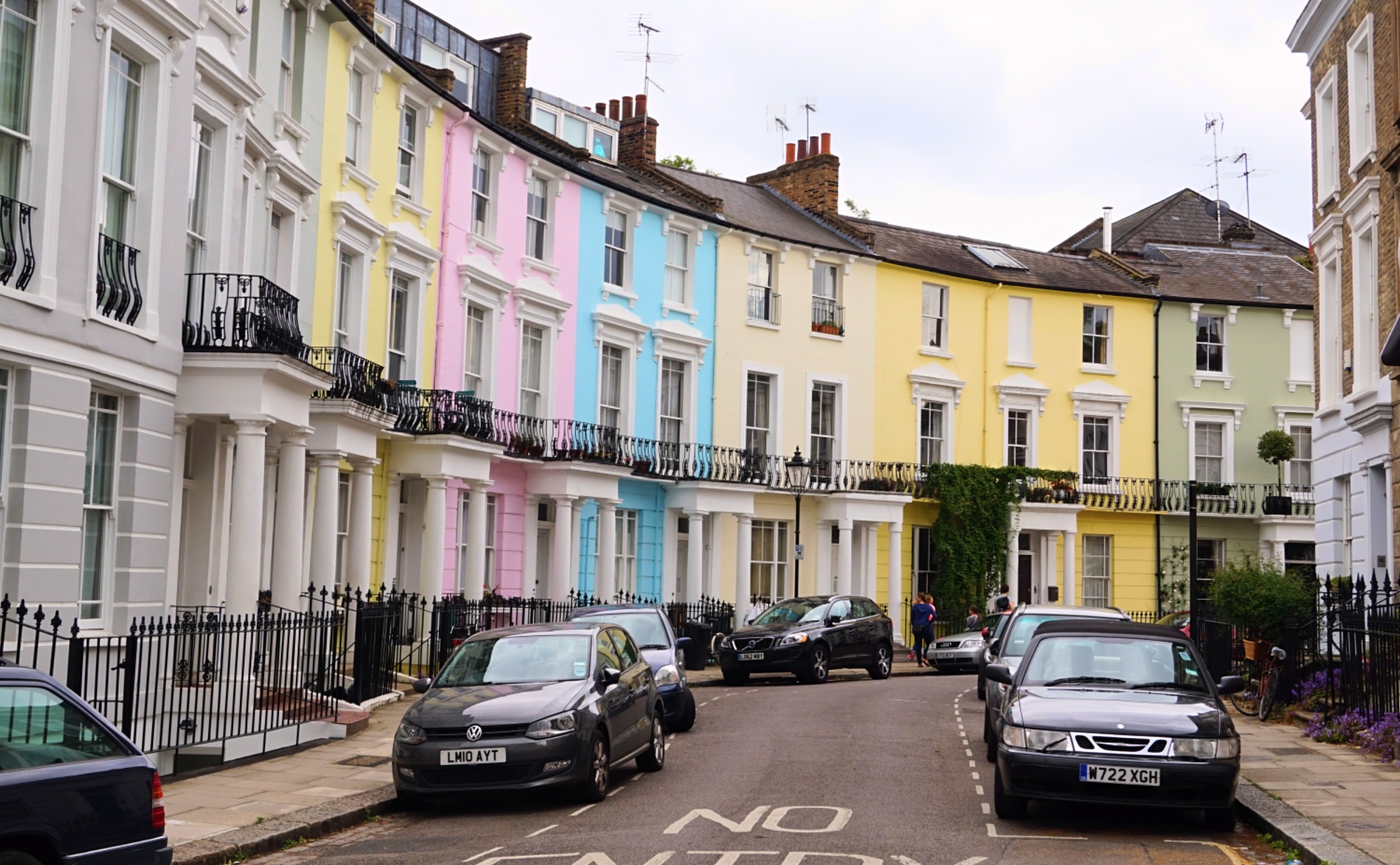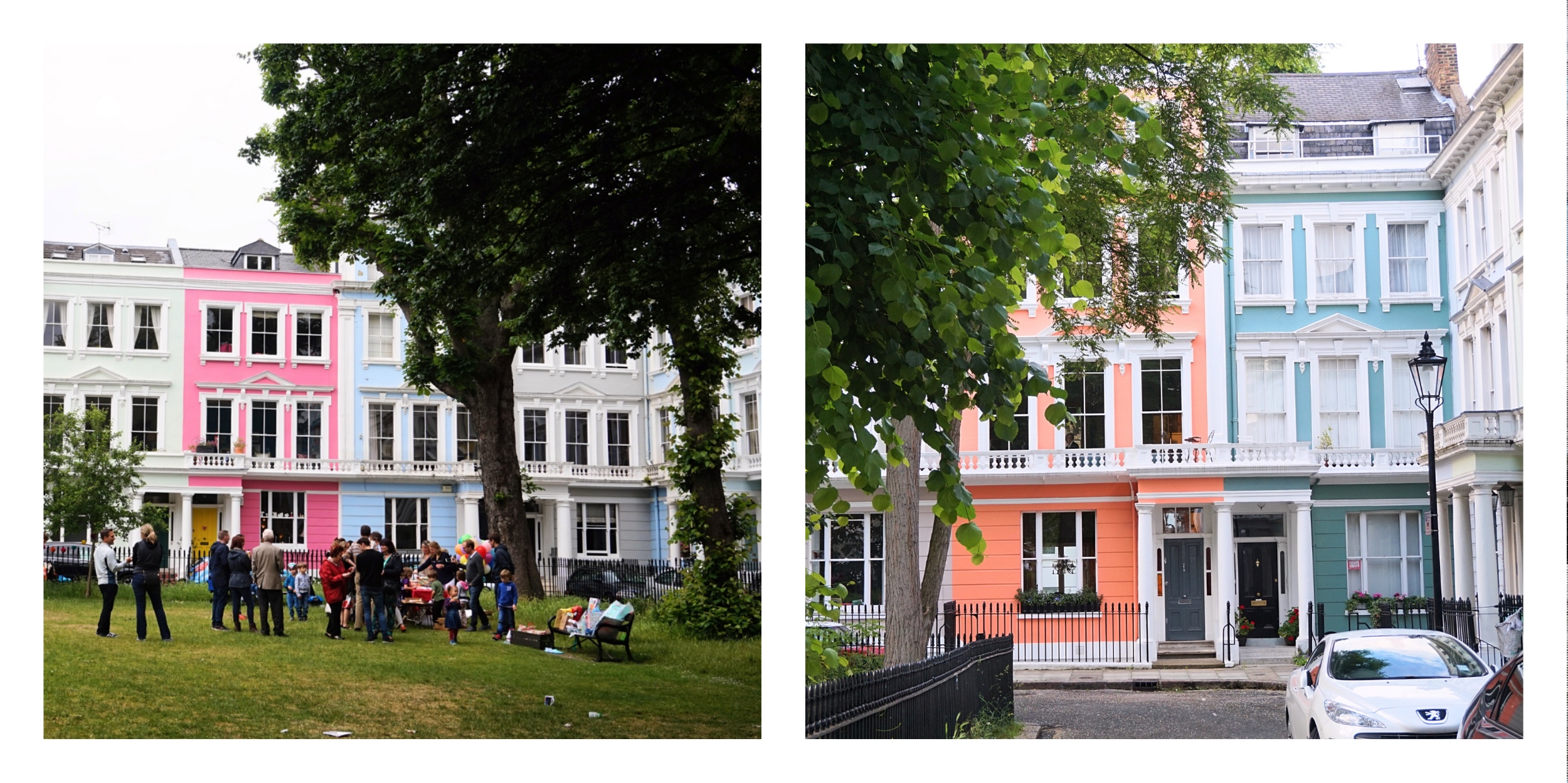 An other incredible part of London and an other of my favourite colorful streets in London. Primrose Hill is a bit less famous than Notting Hill but the streets are as magical, especially as they have this sort of cold beauty vibe.  Go around Chalcot Square before or after a stop on top of Primrose Hill for one of the most beautiful view of London.
Regent's Park Road – Primrose Hill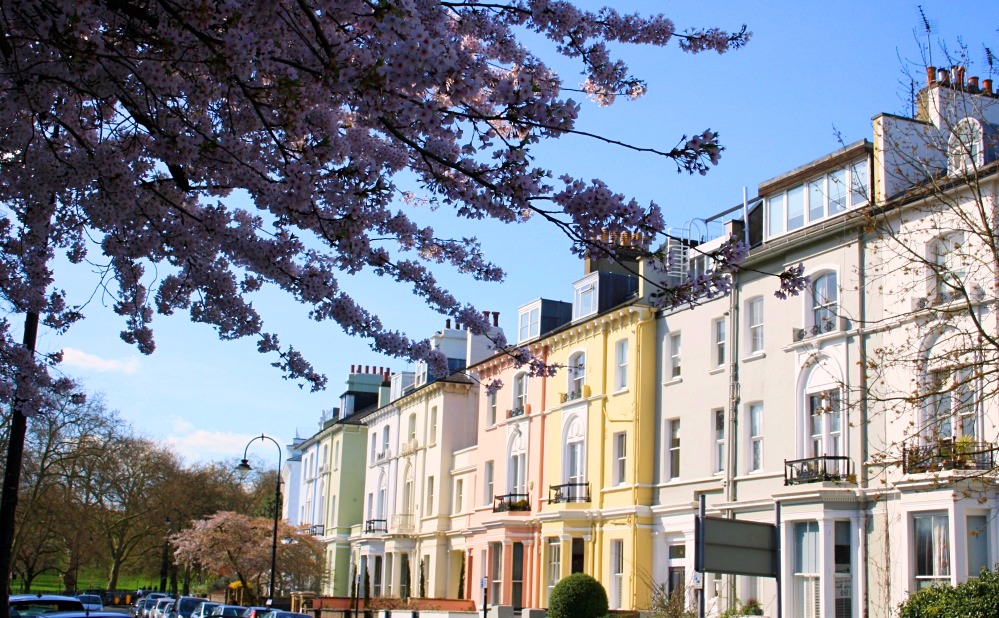 Not far from Chalcot Square mentioned just above, except that those ones are literally down the park. Also, it's worth a visit in the middle of April when the trees are in full bloom. Gorgeous.
Byswater Street – Chelsea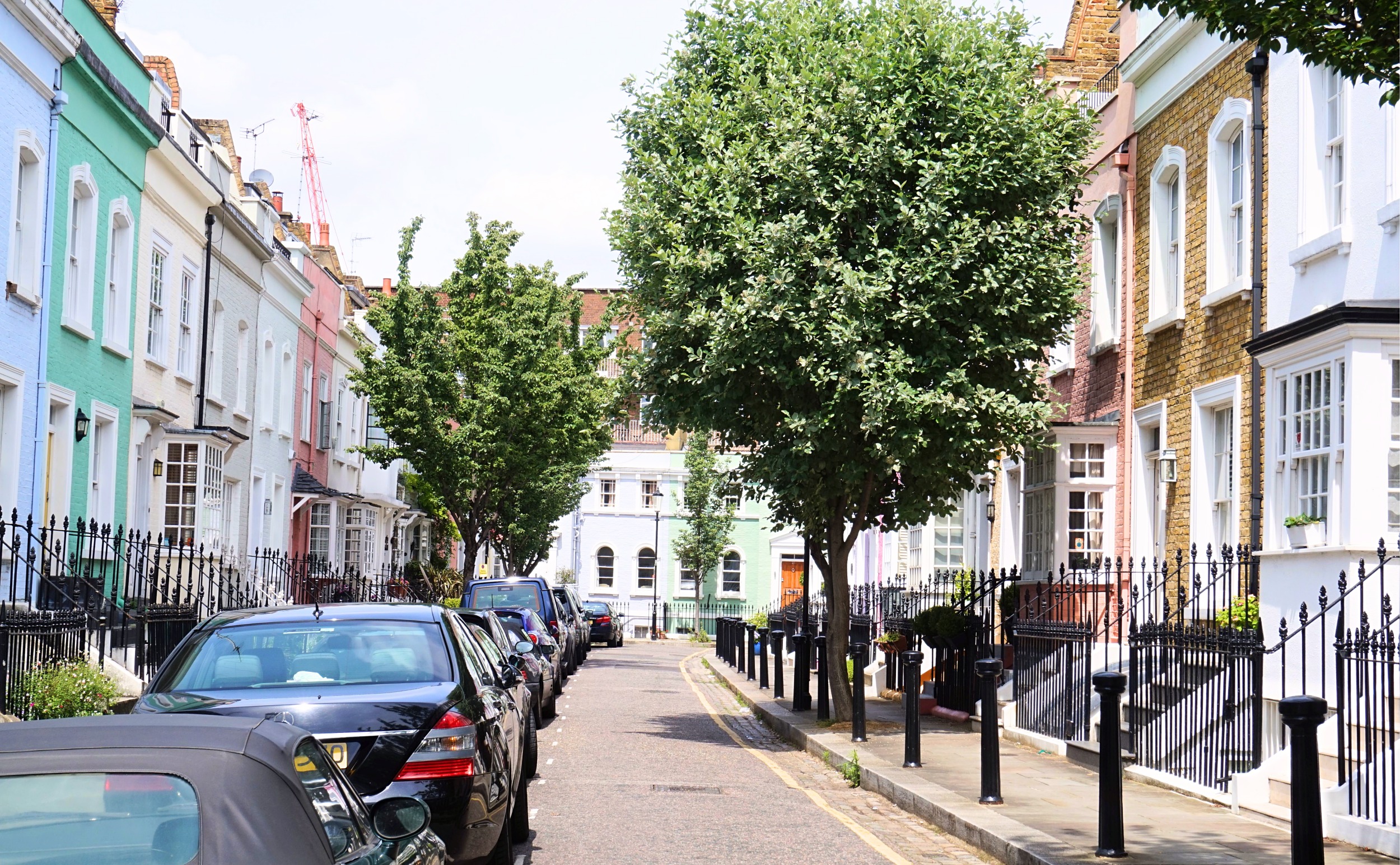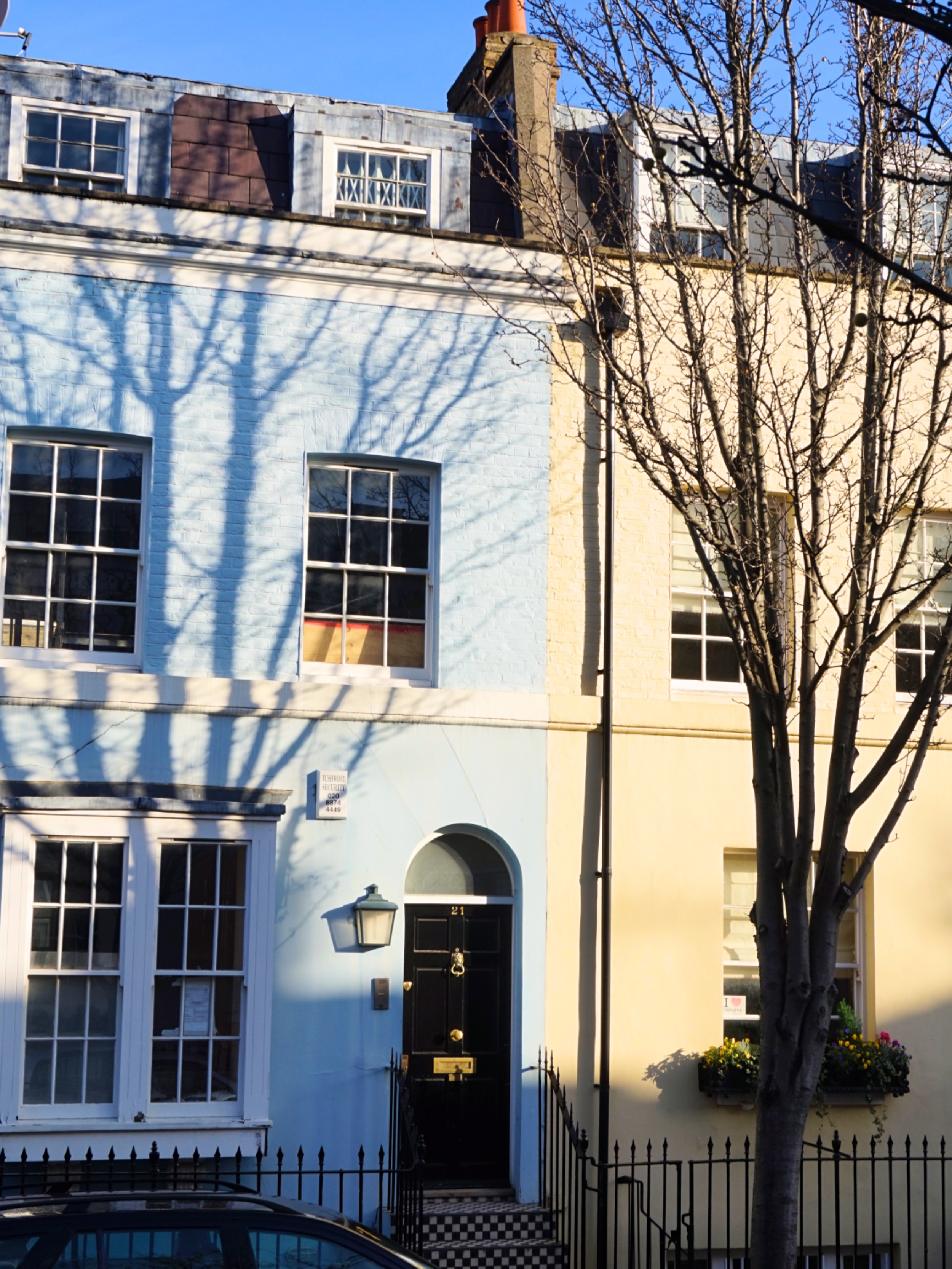 Chelsea is also a special area for colourful streets in London. The most famous and prettiest one is perpendicular to King's Road, near the Paul. I always wonder who are the lucky ones who live there and how amazing it must be to go to home after a long day at work to such a lovely place.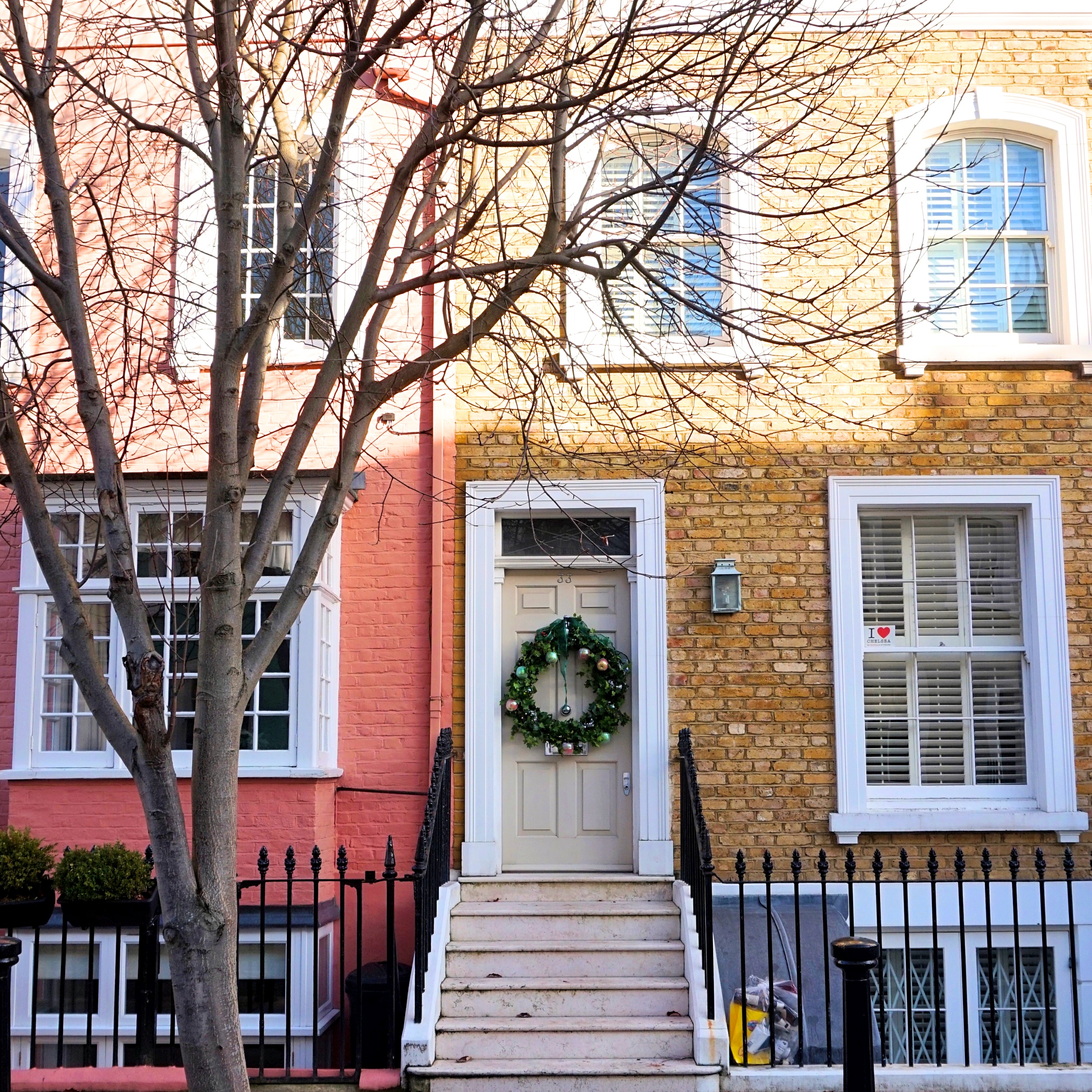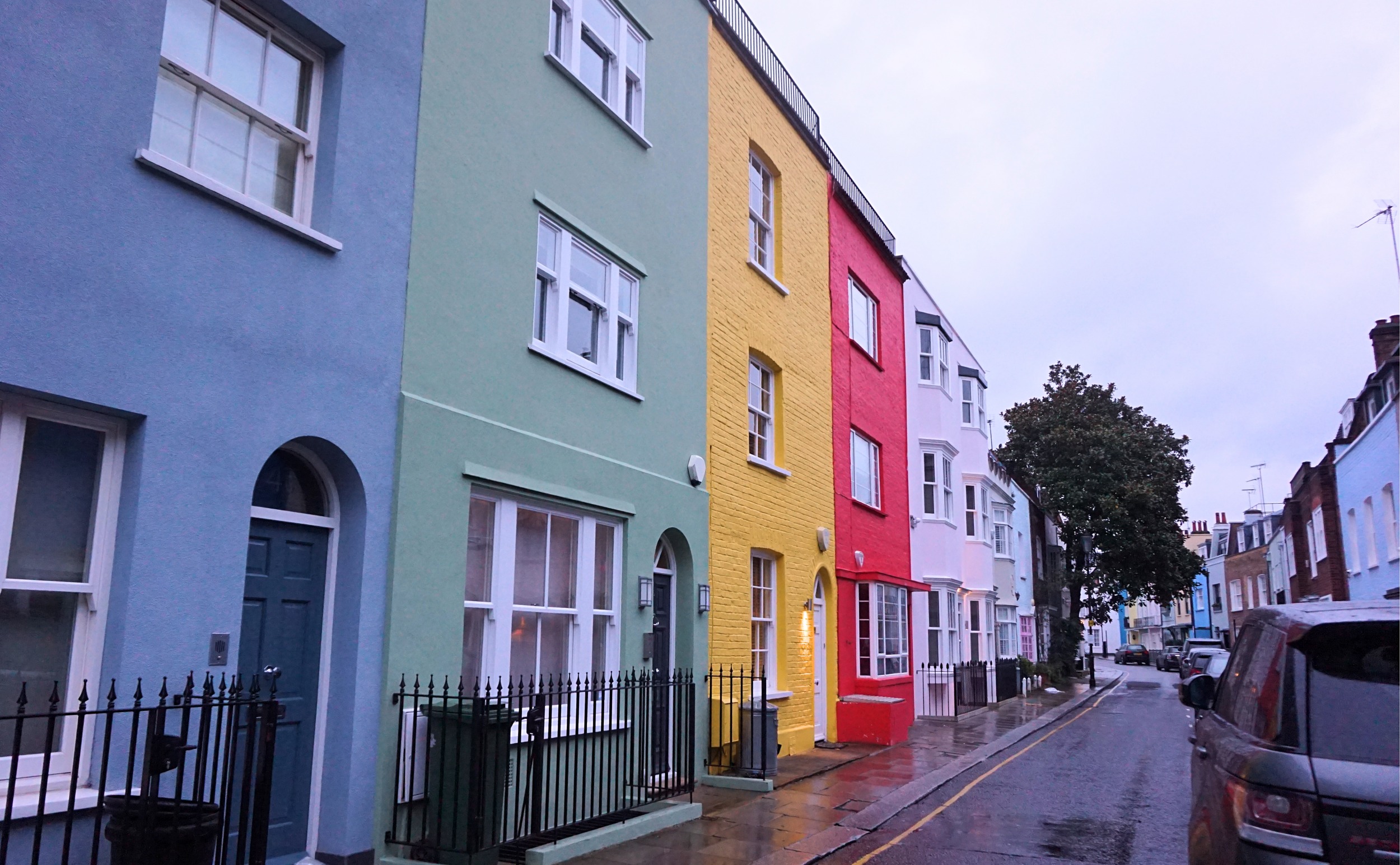 Not far from Bayswater Street mentioned just above, Godfrey Street is absolutely stunning. Bright red and pink in the heart of classy Chelsea. This is exactly what London is about. Always a touch of eccentric elegance.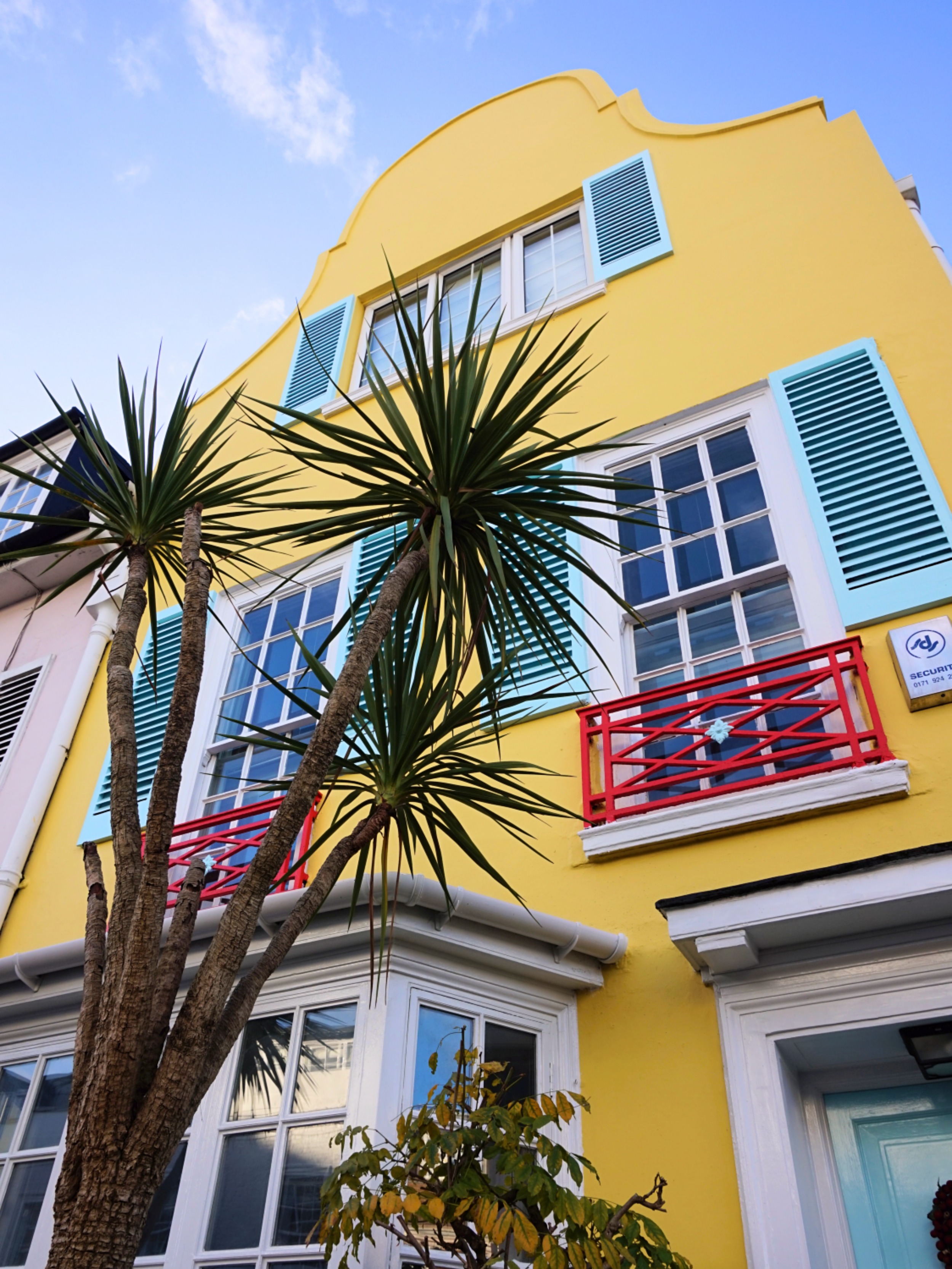 Love Door, Oakley Street – Chelsea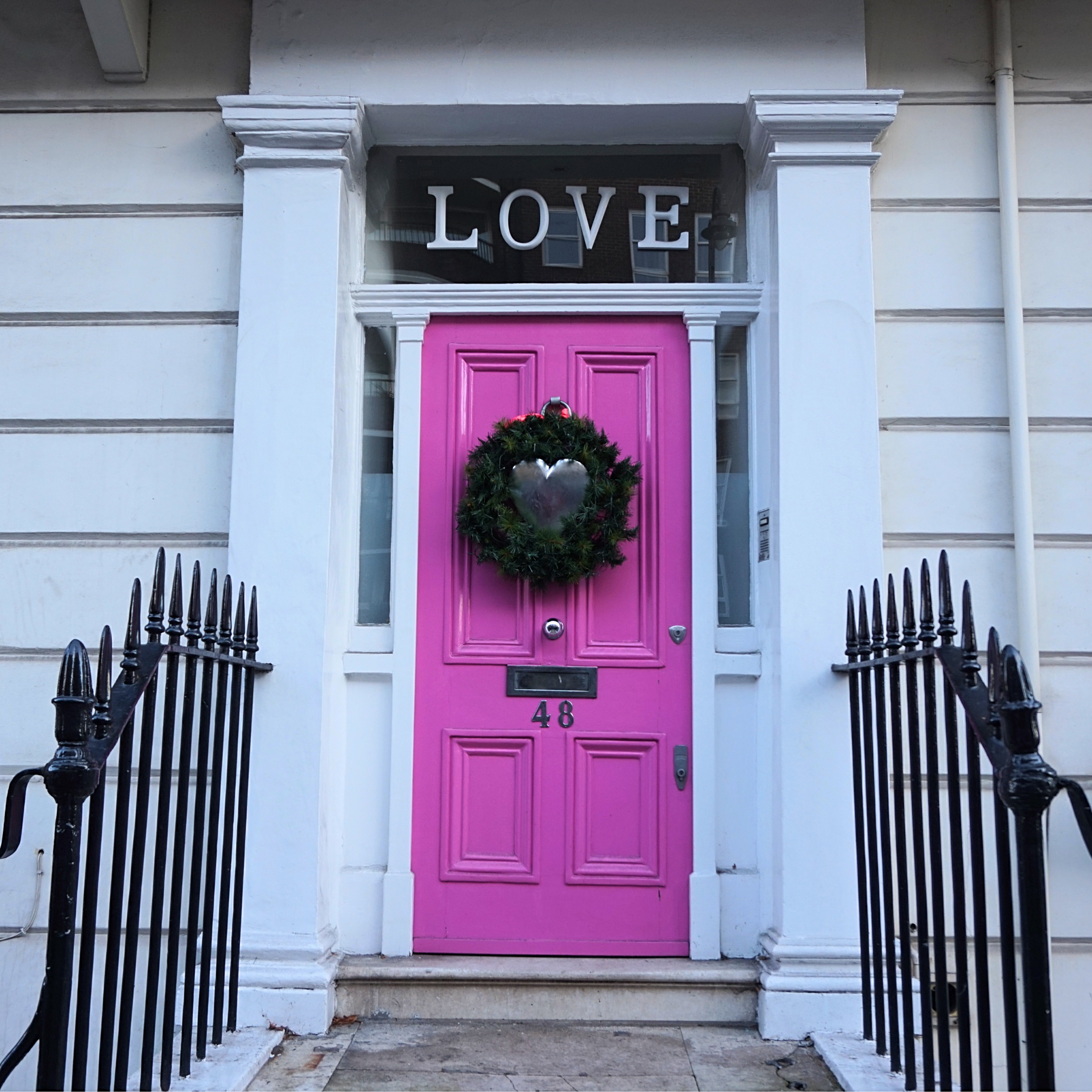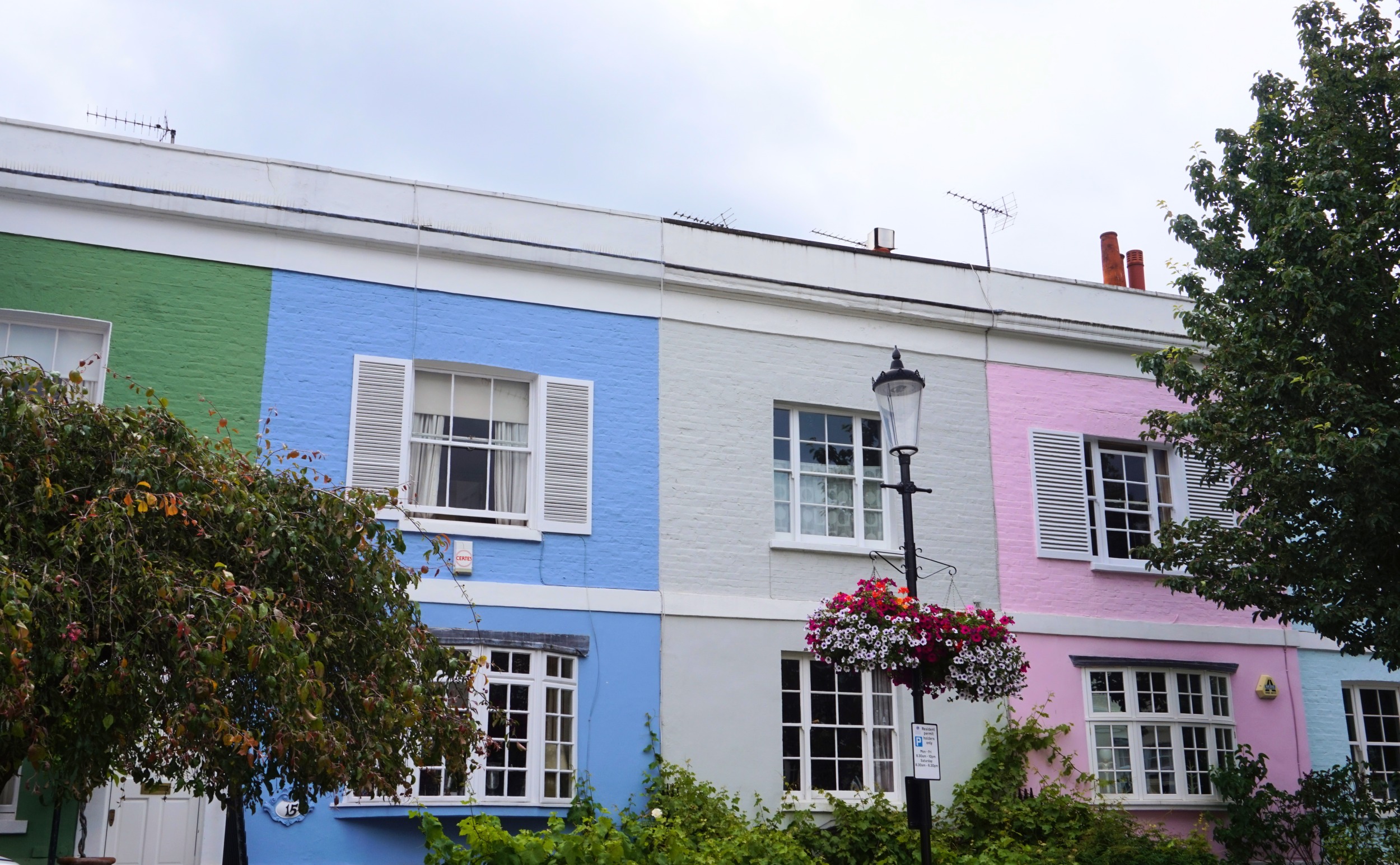 Not exactly sure of the street name but Earl's Court also has a lot of colours to offer. Not far from the tube station, you'll find some hidden gems like these ones.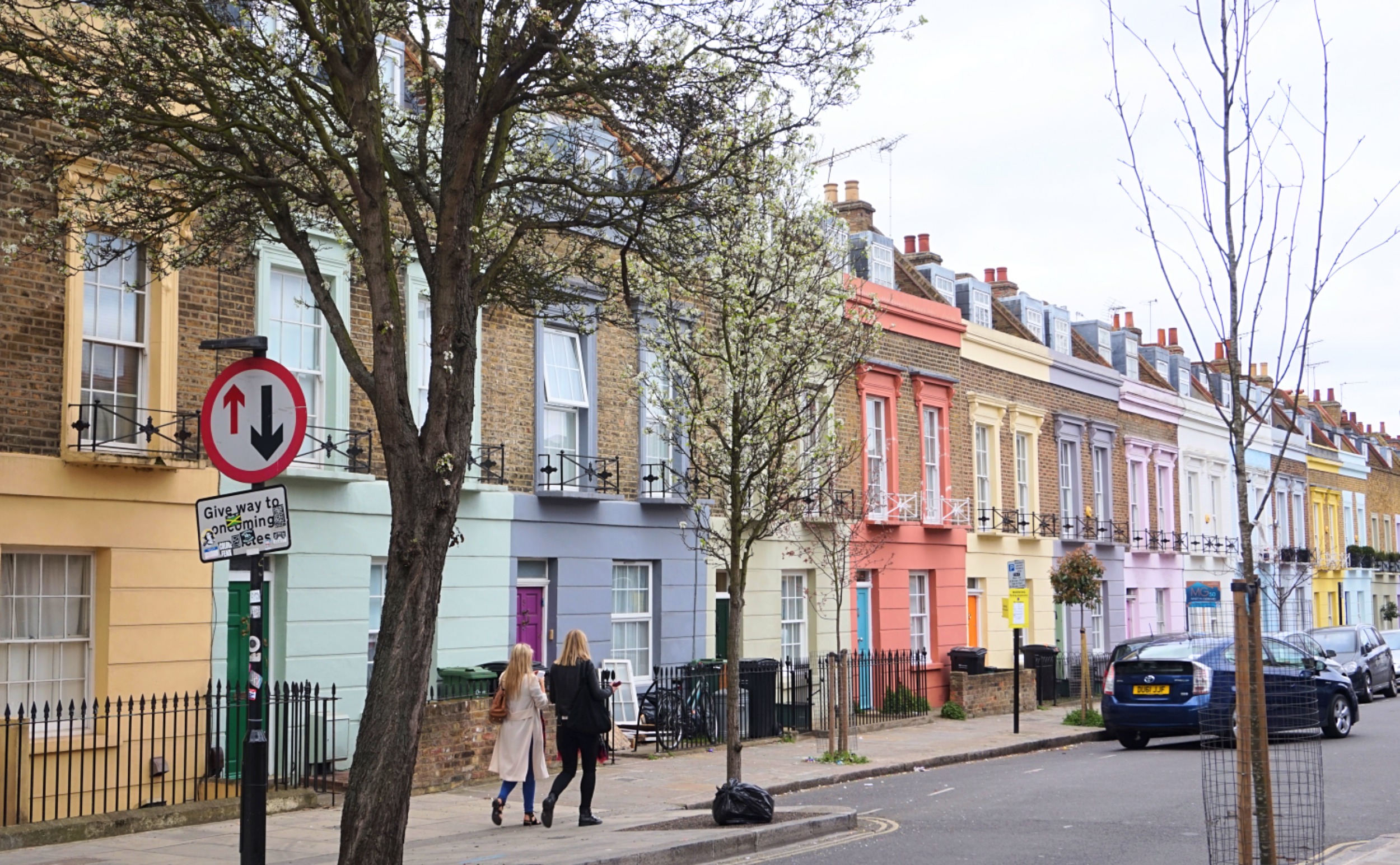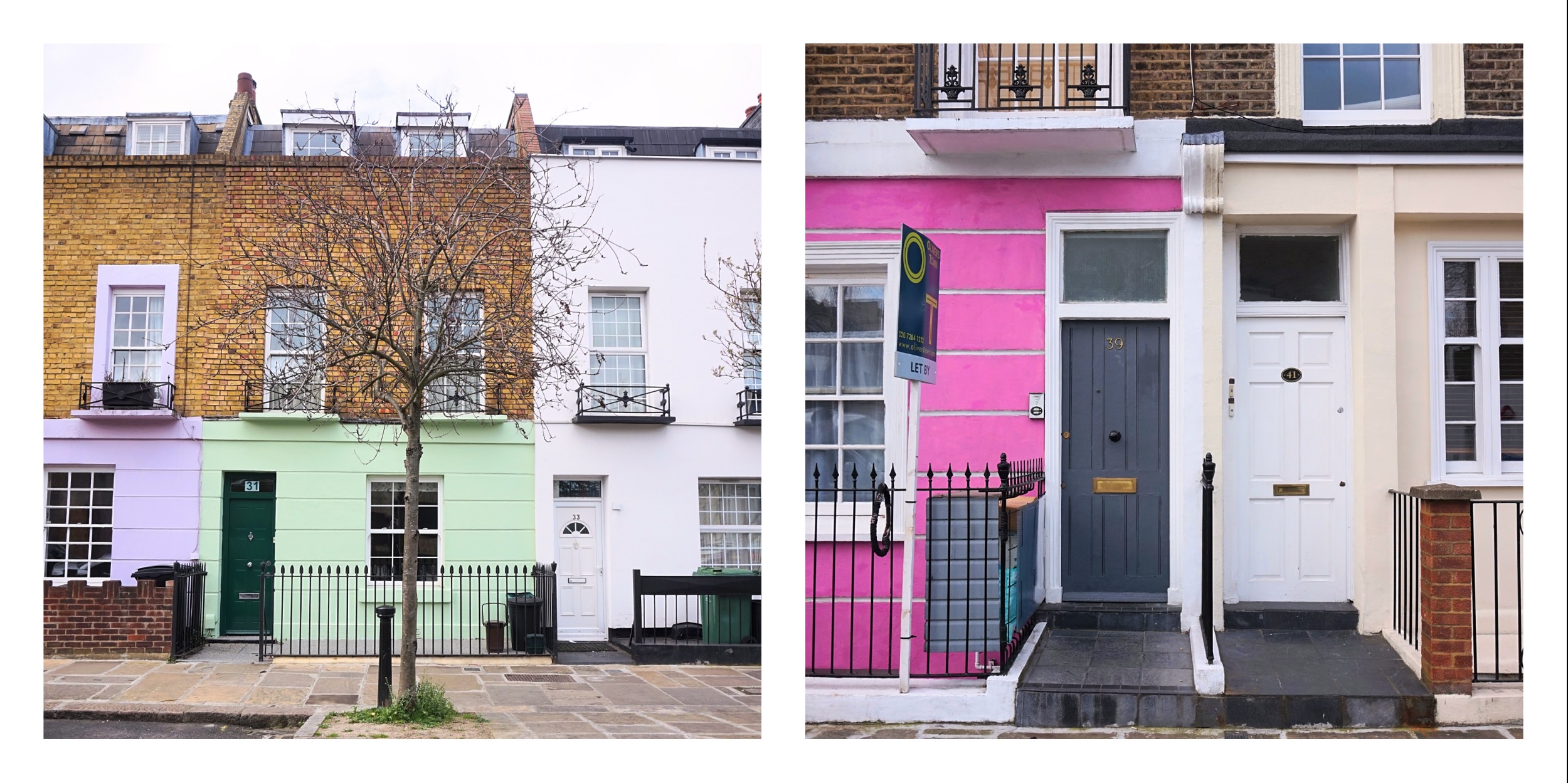 West London is not the only part with pretty houses. Camden also has a lot to offer, and it's not only street art. Just off the main road and not far from the market, this is the most colourful street of Camden.
Neal's Yard – Covent Garden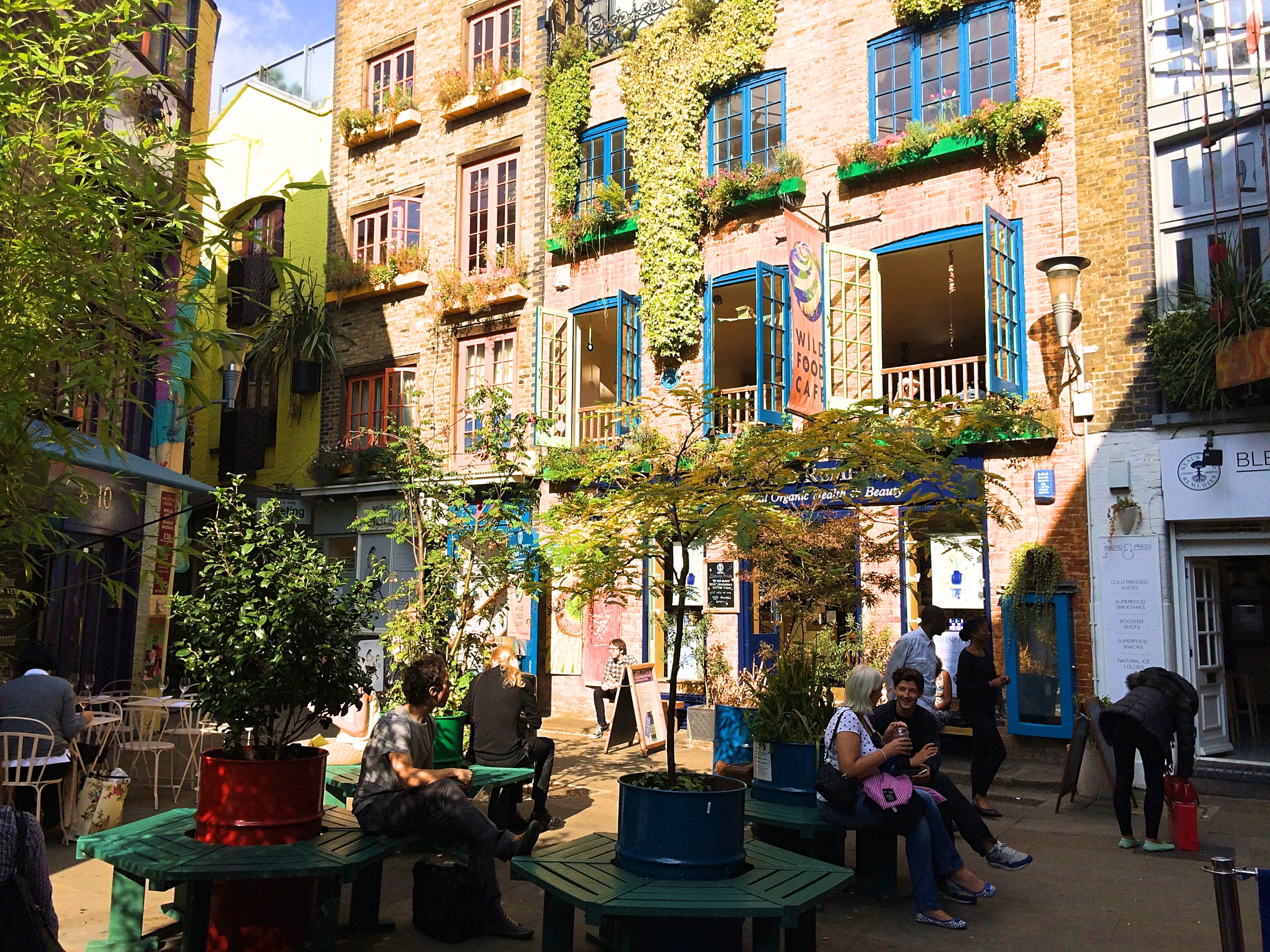 How not to end with Neal's Yard, the most colourful square of London. It's becoming more and more famous but still manage to be a super relaxing place with lots of healthy cafés and shops. A perfect place for a break when you need to avoid the busy crowd of Covent Garden.
Find the streets all listed in the map below: