My favourite places to eat and drink in London
Many of you come to the blog to check out the last reviews about places to eat and drink in London on the blog so even though every single place that ends on the blog is by definition a place I enjoyed going to, it was time to make a selection of my absolute favourite places to go for drinks, dinner, lunch or brunch in London.
Keep an eye on the page as it will grow and change as it goes…
[/vc_column_text]
My favourite places to eat and drink in London
[/vc_column][/vc_row]
Bob Bob Ricard, Soho

Restaurant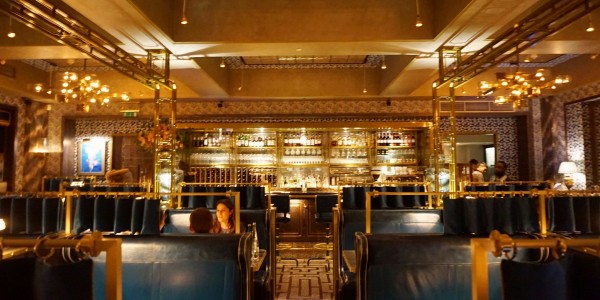 How not to start with this one? Bob Bob Ricard is where I spent the last day of my twenties as I was looking for somewhere special to end that glorious decade. We naturally ended up to this chic restaurant where you can "Press for champagne" and eat fancy Mac and Cheese with Lobster after starting with baked Oysters and end the meal on a sweet note with that chocolate bauble. Great place for a special occasion.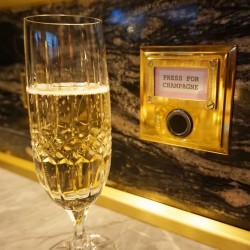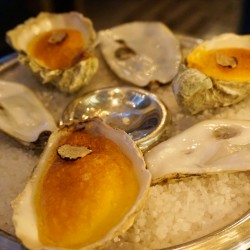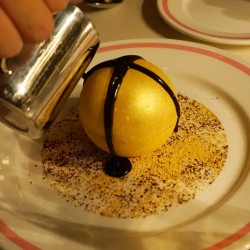 1 Upper James St, London W1F 9DF
Jago, Shoreditch
Restaurant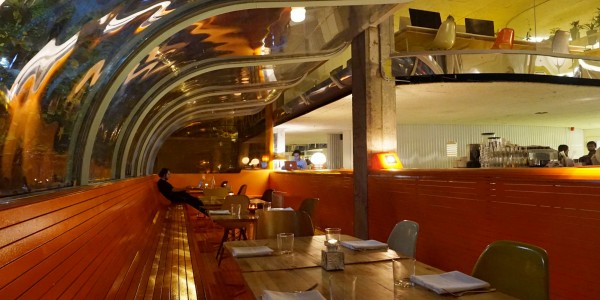 Jago is the other place that comes to my mind when I'm asked where to go to eat and drink in London. With its futuristic (or outdated depending on the point of views) orange, circle shaped facade, all located in the middle of a big open space, the place is pretty unique. The architecture itself would be sufficient ot call it a place not to miss but guess what, the food it amazing as well! Plus it's in the vibrant area of Shoreditch where you can find plenty of places to go after this great meal. Perfect combo.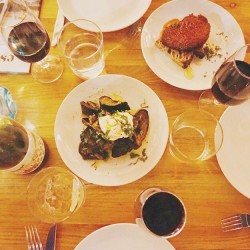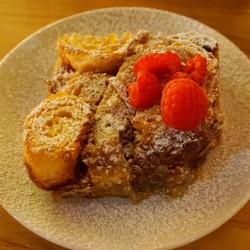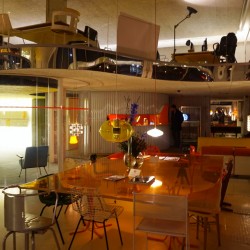 68-80 Hanbury St, London E1 5JL
Ostuni, Queen's Park
Restaurant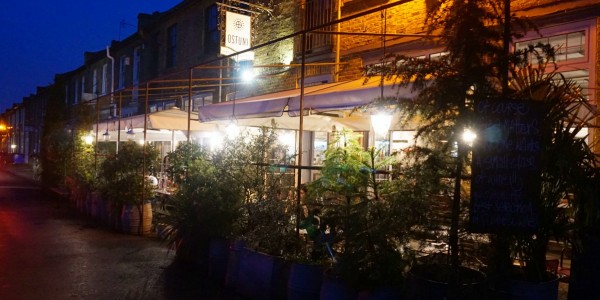 London is famous for its great mix of cultures but I've always found it challenging to find good italian restaurants in London, until I found out about Ostuni in Queen's Park. I don't know if it's the best in London of course, but I like the uniquess of this place. Located in an isolated lovely street not too far from the station, great and exotic terrace full of green plants, amazing food and the best tiramisu I've ever had (and I tried many). It had to end up in my list of the best places to eat and drink in London for those reasons.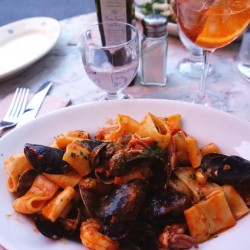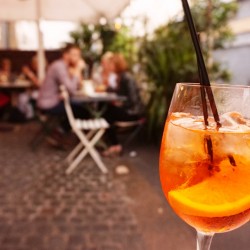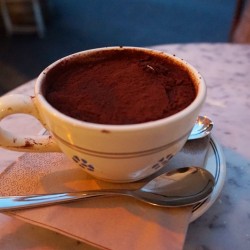 43-45 Lonsdale Rd, London NW6 6RA
Clifton Nurseries, Maida Vale
Coffee/Brunch
What a beautiful place to go for a stroll, for a coffee by the terrace or the sunny conservatory or for brunch? Clearly one of London best hidden gems. It didn't take long to bloggers to find out about it and post pictures on social so don't hesitate to check it out on the best instagram accounts about London . Perfect after a stroll by the canal or to make the most of the sunny days in London.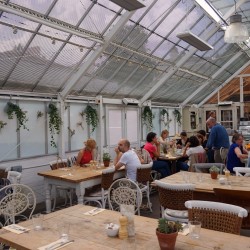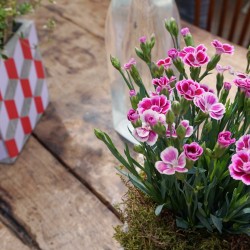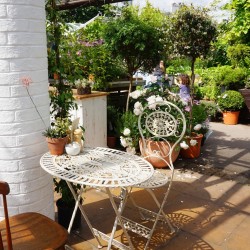 5A Clifton Villas, London W9 2PH
Sky Garden, The City
View Bar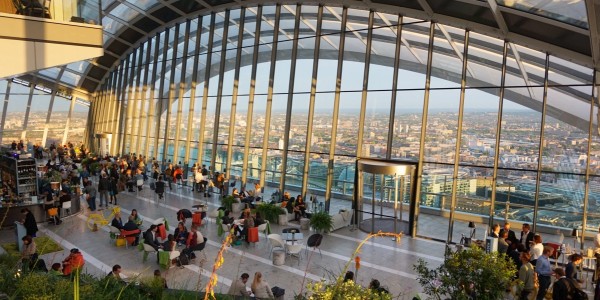 If you already live in London, you've definitely heard of this place. A bit cliché, but I had to include it in my list. By day or by night, the view will never cease to amaze me. Prices are also affordable for that kind of place – much cheaper than cocktails at the Sushi Samba or any cocktail bars at the Shard. The pictures probably speak for themselves.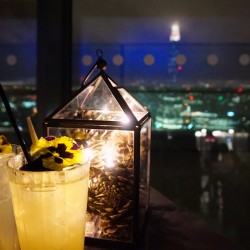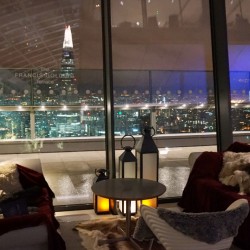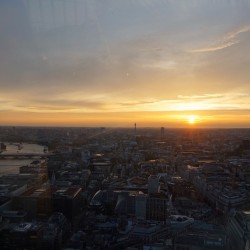 20 Fenchurch St, London EC3M 8AF
Flotsam & Jetsam, Wandsworth
Brunch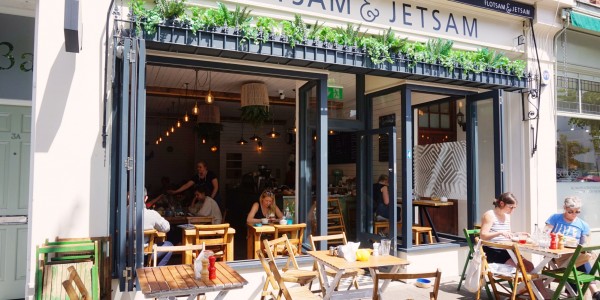 Back when I moved to south London, I couldn't stop sharing my love for M1lk, that great place for a brunch in Balham. It is still one of my favourites but I had to make a call and Flotsam and Jetsam won it for the main reason that it's less famous, less busy, and as good as it's "almost neighbour". Located in Wandsworth, it's about 5-10 minute walk from Balham or Tooting Bec stations so require some minor efforts, but definitely worth it once you get there. If it's a bit too busy, you can always go for a little stroll by Wandsworth common in the meantime. Pretty nice way to wait..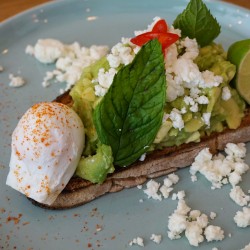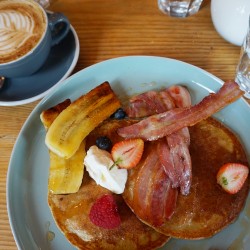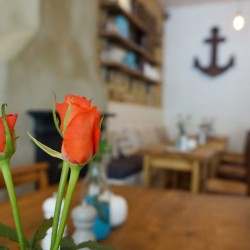 4 Bellevue Rd, Wandsworth SW17 7EQ
Modern Pantry, Clerkenwell
Afternoon Tea / Brunch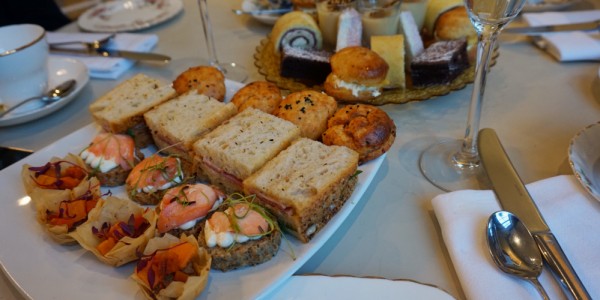 The Modern Pantry is famous for beeing one of the best place to eat and drink in London. I haven't had the chance to chek their meals out yet, but the afternoon is surely one of the best ones I tried in terms of quality/originality/price. A good place for a delicious afternoon tea with a twist, a glass of bubbles and still a good price.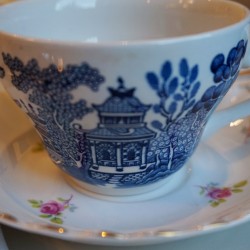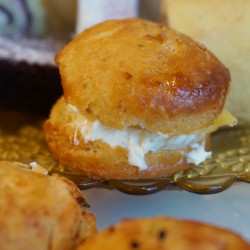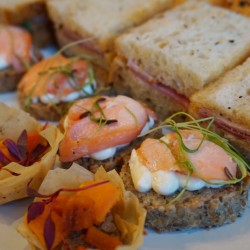 47-48 St John's Square, London, Clerkenwell, EC1V 4JJ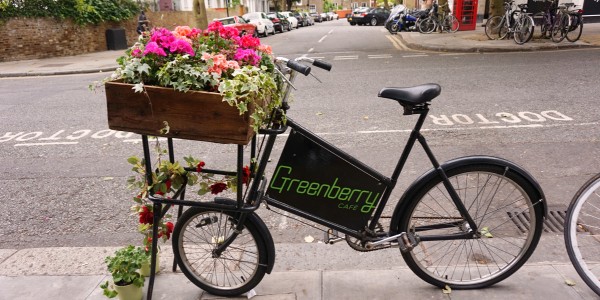 An other one of my favourite places for brunch located in north London this time. Not as green and organic as they would like to make us think, still pretty healthy and lovely. Also, how to resist to any place in Primrose Hill?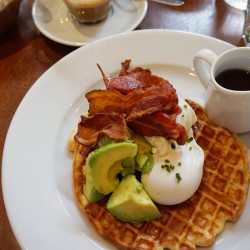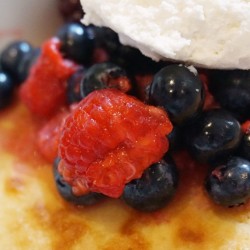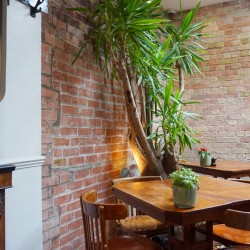 47-48 St John's Square, London, Clerkenwell, EC1V 4JJ
The Mall Tavern, Notting Hill
Pub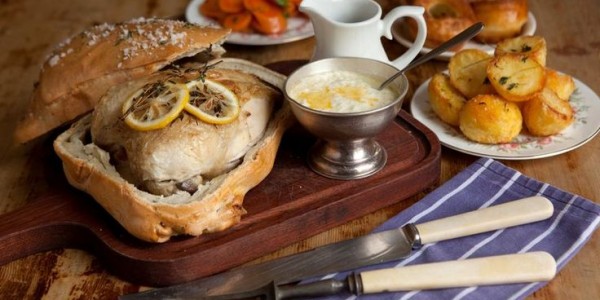 A nice change after all those fancy places. The Mall Tavern is a famous gastro pub of Notting Hill, famous for good food and its full chicken to share. Best sunday roast I've ever had. The whole place is also halfway between the relaxing vibes of a pub and the chicness and elegance of the British culture, and the area of course. Highly recommended.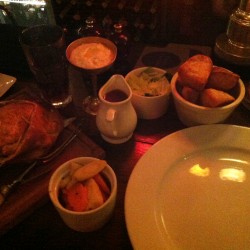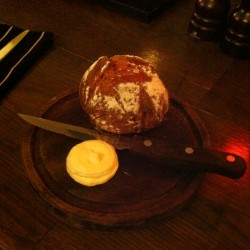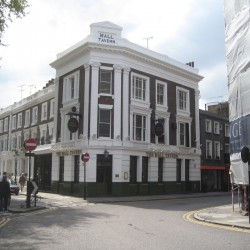 47-48 St John's Square, London, Clerkenwell, EC1V 4JJ
German Gymnasium, Kingscross
Restaurant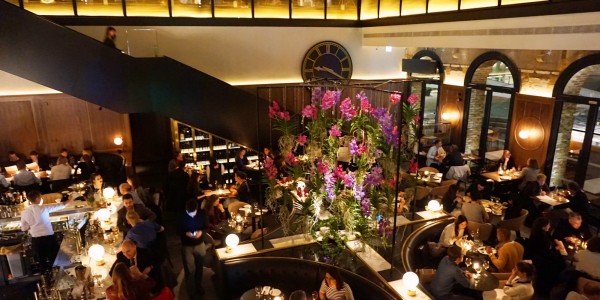 Kingscross is the new cool area isn't it? So no surprise that places such as the German Gymnasium open their doors right by the station. Former gym building, the food is largely inspired of German food so you can expect lots of sausages and cabbages, but not only of course. The bar is also really chic and spacious and they serve really good cocktails.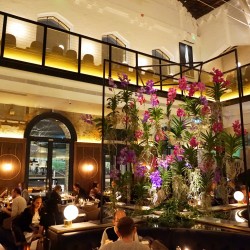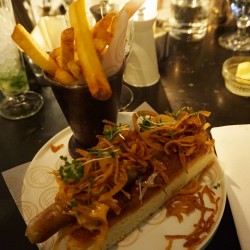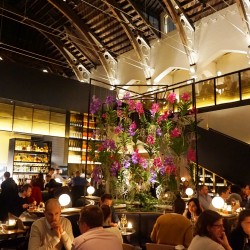 King's Boulevard, London N1C 4BU
The Canton Arms, Stockwell
Pub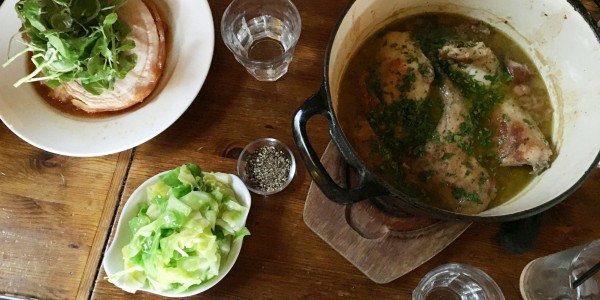 A bit similar as the previous pub listed, at the Canton Arms, you can expect a relaxed atmosphere, a vintage wooden furniture and delicious food. It has a incredible homey feeling and it's probably one of the best place to spend a sunday. Go with a group of people and share the dish for 5. Like beeing at home. In a better version.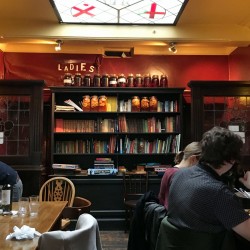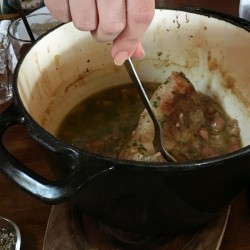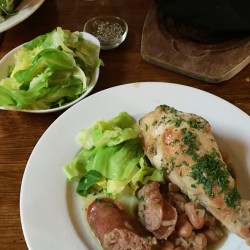 177 S Lambeth Rd, London SW8 1XP
Not easy to make a selection knowing that by definition, all the places that end on the blog are places I liked. I thought I would give an extra in case you want more.
If you want to go for a delicious peruvian restaurant, go to Andina in Shoreditch. A few meters away is Pizza East, very well known by cool londoners. For brunch, give a try to Brickwood Coffee & Bread, excellent brunch in Clapham and now in Balham and Tooting. If you want to go for afternoon tea, Bluebird is a classic in Chelsea. Flat Iron is the best place for steak. Bone Dadies for delicious Ramen, Shackfuyu for Japanese inspired food, The Parlour is a great gastro pub in Kensal Rise, and one of the best place for English breakfast as well.
Stay tuned as the page will grow as I discover new places.
What about you? What are your favourites places to eat and drink in London? An hidden gems I missed?