In France, Valentine's day is not such a big thing. People can't see much more than this commercial image which doesn't really help.
After more than a year in London and living in a almost 100% full english environment I have to admit I see things differently now. Yes it is commercial. But it's not really more commercial than this dear Santa created by Coca Cola! And having a winter day that switch from rainy and grey to happy and red to celebrate love after all, I don't see what's wrong with that. You don't have to go to insanely expensive places but can enjoy a nice time with your dear Valentine. Or with friends. That works very well as well. Last year, my french grumpiness forced my English boy to find a last minute place, and it wasn't really easy. So this year I have a full list of nice places and ideas to celebrate love in London.
10 romantic ideas to celebrate valentine's day in London
This Turkish restaurant near Pimlico is the perfect place if you'd like to feel in an other world. Perfect Oriental decoration like in the 1001 nights and very afordable prices for such a nice place. to be very honest with you… This place was a lucky one for me… so it has to be number one on the list! and it might work for you as well? ;)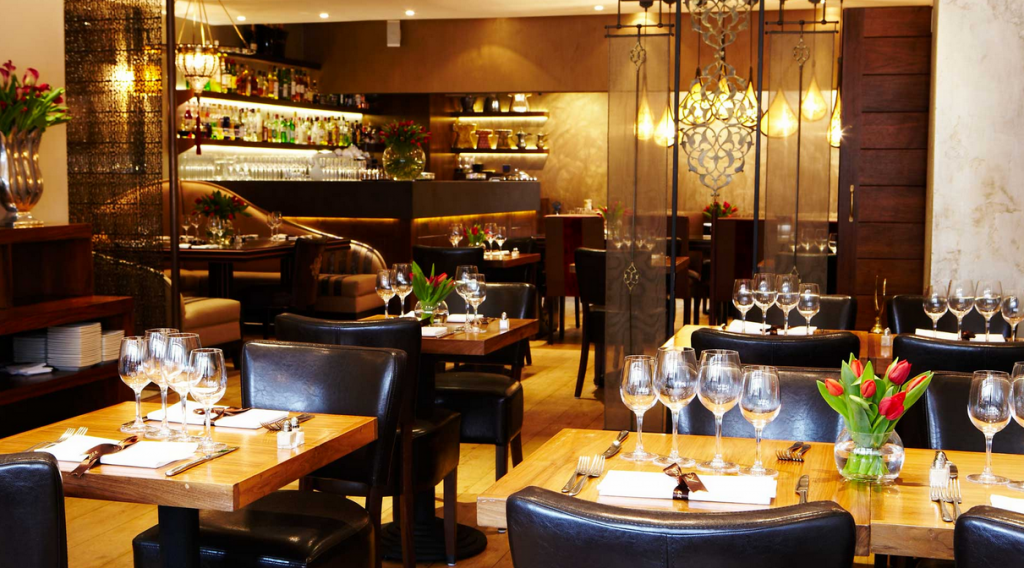 Kazan – 93-94 Wilton Road London SW1V 1DW
Last year, when I wrote that similar post for best places to celebrate valentine's day in London, I suggested to go to Duck and Waffle, which is indeed a very nice place. But since then, I went to 2/3 other amazing places and if you want a perfect Valentine's day moment, Vertigo 42 sounds like the right place with its stunning view and elegant atmosphere. Plus, it's always better to enjoy it with a nice glass of champagne.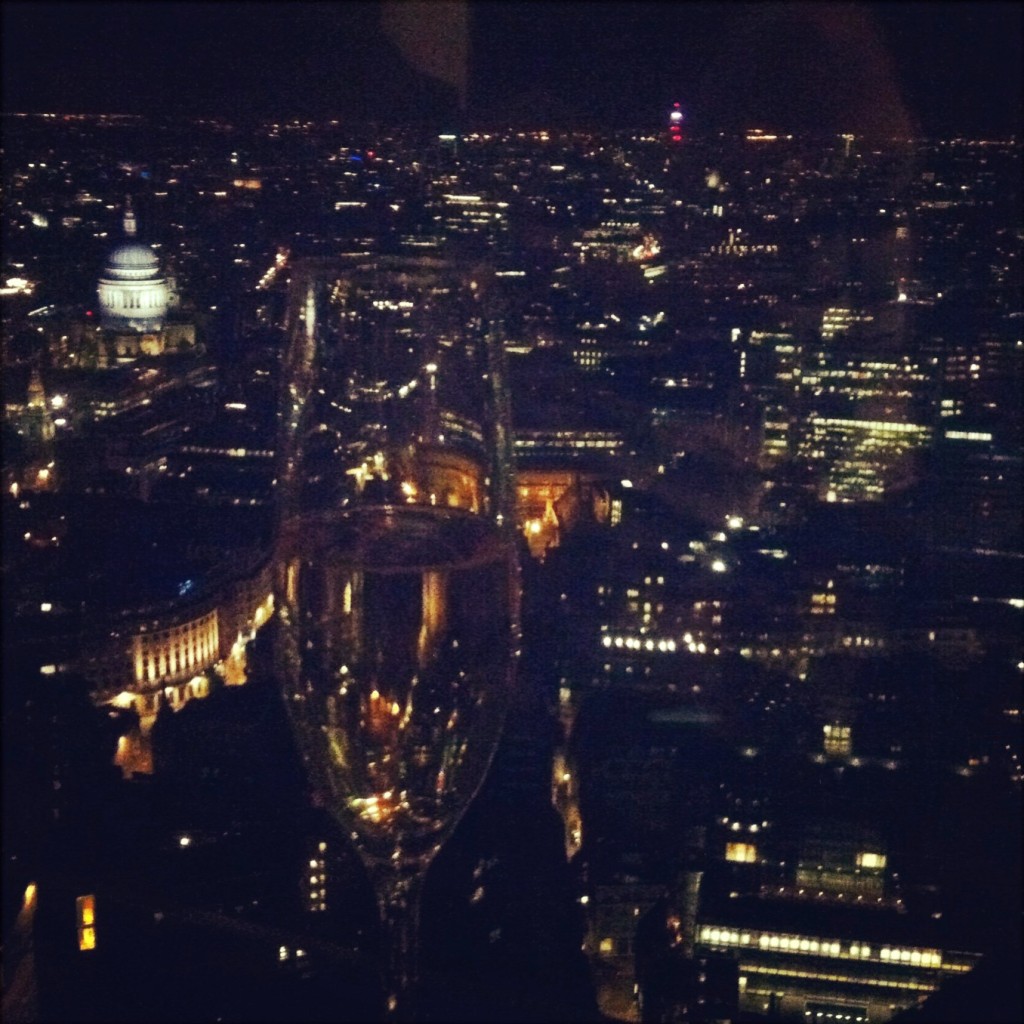 Vertigo 42, Tower 42, 25 Old Broad St, London EC2N 1HQ
Similar atmosphere as Vertigo 42, I recently went to Oblix and really enjoyed it. Very smart, and elegant but not too posh, it's more a kind of elegant Brasserie than a posh place in the Shard. 32 floors for a great view on the Thames and the southbank, which is a nice change compared to The City towers views.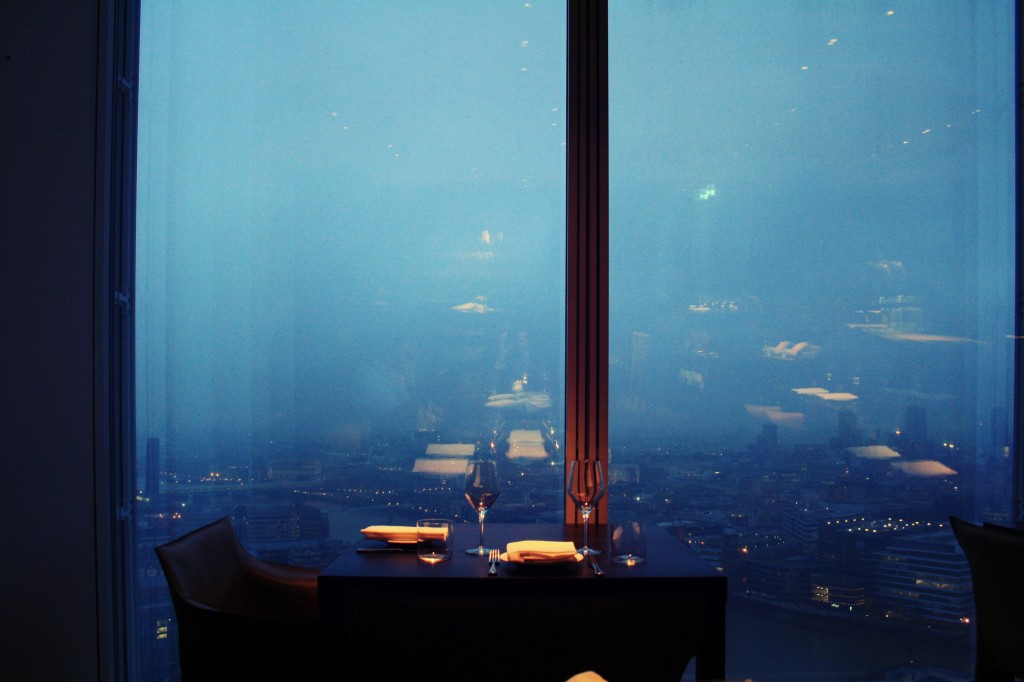 Oblix, Level 32, The Shard, 31 St Thomas St, London SE1 9RY  
For a french Valentine's day, there is a very cute little place in Brick Lane that any french people in london would recommend. It quickly became a reference in the french community and in the neighborhood. The decoration is really cute with some reference to a vintage Paris and you can tell they are passionate about good french cuisine when you taste their dishes. Perfect romantic french moment.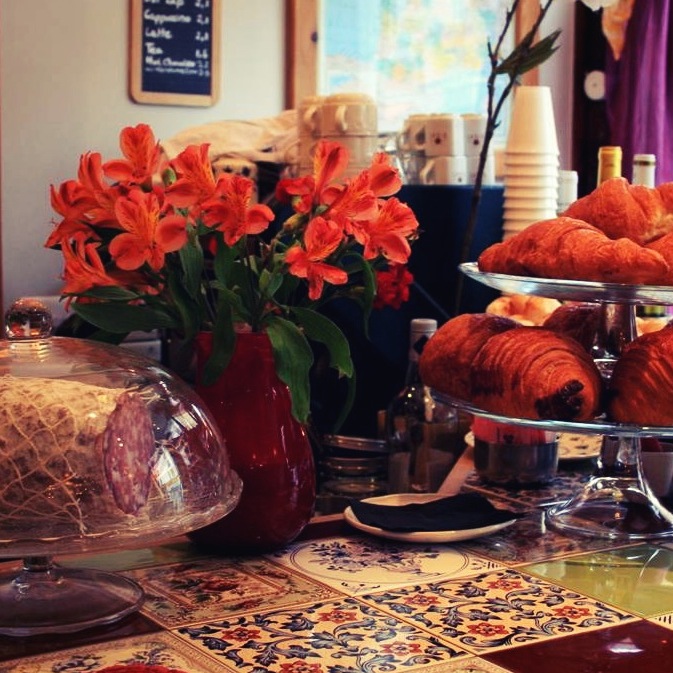 Chez Elles, 45 Brick Ln, Poplar, London E1 6PU
What could be more sophisticated than a champagne afternoon tea in this very well known Chelsea Place? This pretty afternoon tea is perfect for a romantic afternoon tea or just a nice time with a few girlfriends. It's chelsea, so it's a bit posh, yes, but admit it, we all like it a bit sometimes..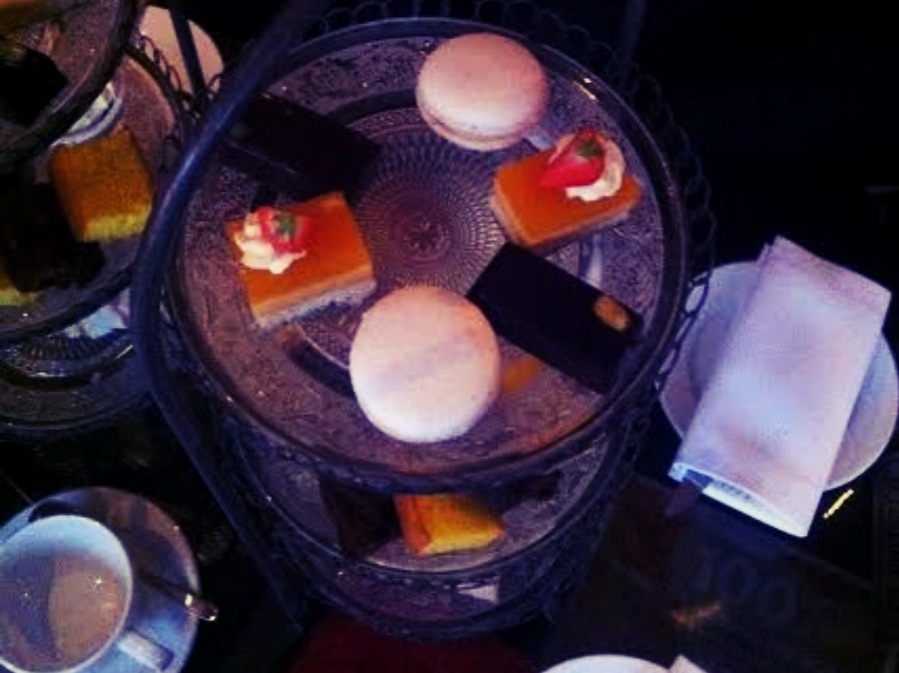 Bluebird, 350 King's Rd, Chelsea, London SW3 5UU
This bar / restaurant has the best view you could ask for on St Paul's. In the heart of The City and on top of One New Change, you can have a drink or a dinner for a romantic time with the beautiful cathedral. And maybe have you noticed that this place has been chosen by a dating website to illustrate their campaign? What could be a better proof that it's the best lovers place ever?
Madison, Rooftop Terrace, 1 New Change, St Pauls, London EC4M 9AF
This place is quite different than the others above as there is no view or no exceptionally amazing decoration. But the food… is amazing! This Greek restaurant in Notting Hill really knows how to share the Mediterranean savors. One of my favorite places in London.
Mazi, 14 Hillgate St, London W8 7SR
I haven't spoken about that place yet, but it's really worth sharing it in the best "Romantic Places in London". Well, the place itself is not that romantic. It's a pub. But at the back is a hidden gem. A very spacious room with a cinema screen and big sofas and table. They project movie quite often and that's probably the only cinema where you can enjoy a nice movie and eat a proper meal with a glass of wine!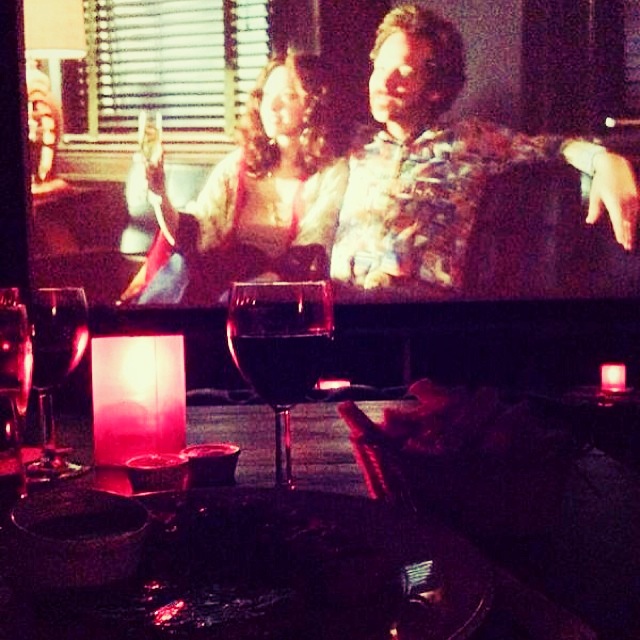 Roxy Bar and Screen 128-132 Borough High St, London SE1 1LB
Ok, this idea would probably be better during summer. But one of the best winter moments I've had this winter is to be able to enjoy the sunset from the amazing view at Primrose Hill. The 14th of February, the sun will do down at exactly 17h14 (yes, this blog is full of researches and very precise information), so if you can be there on time, don't forget your gloves, scarves and hats, buy a hot chocolate down the hill, and enjoy this amazing little sacred  moment. It happens everyday but sometimes we tend to forget how beautiful it is. And if you share it with your beloved one, it can only be perfect!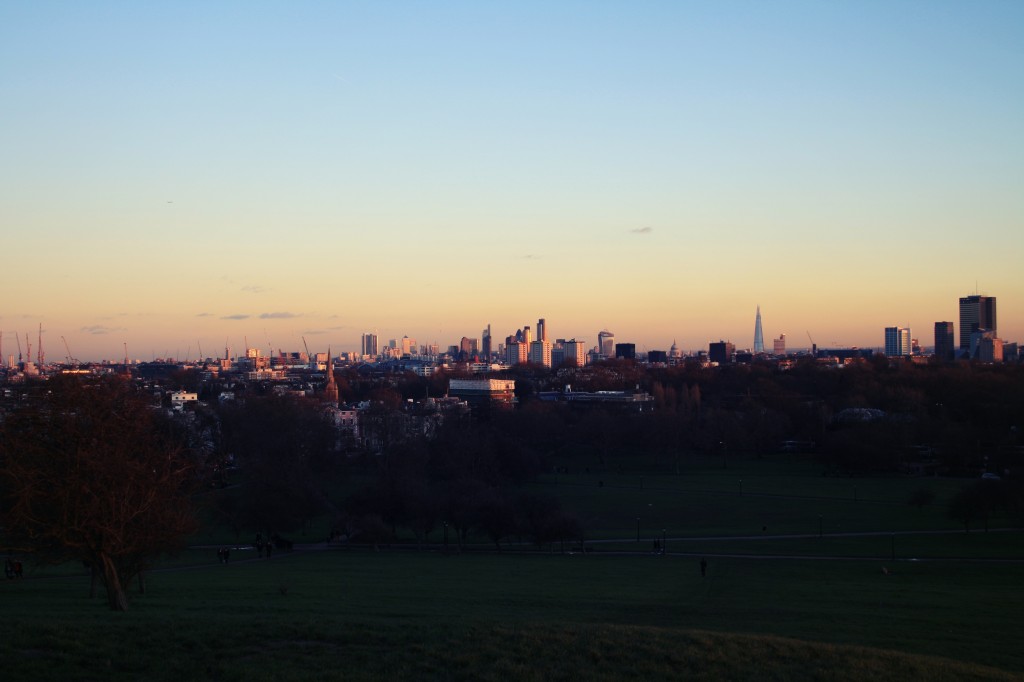 Primrose Hill, Metro Chalk Farm ou Camden Town
This year, Valentine's day is a Friday, so why not going away for a nice city break just 45 mn away from London? Romantic and very elegant, Cambridge is the kind of typical British city you don't forget. Very prestigious, the river Cam that goes all around the place makes it very charming and the little streets very lovely.