The "French Londoniennes" are finally back on the blog. The last portrait was Laurene back in August last year! So after almost a year of silence I needed a very special French Londonienne. Not that the other ones are not – by definition, they all are – but with Céline, there is a story behind, and I am also very flattered she agreed to be part of this series.
The truth is, between Celine and I, SHE is the real blogger. I actually found out about her fashion blog when I moved to London, and started following her, until one day I realized she was moving to London to work at the same place where my best friend works. Small world. And because the world of French in London is really small, we then quickly met through bloggers events, including the really fun « Frenchstameet » last year where a group of French instagrammers in London met for a lovely day in Notting Hill. Since then, we became friends and I couldn't have thought of a better person to « inaugurate » the category as well as the launch of the new design for the blog.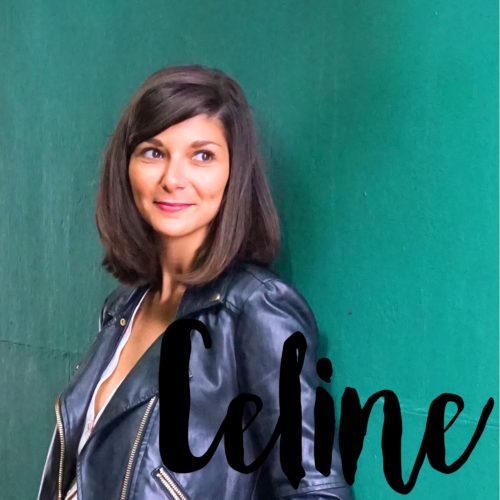 Can you describe your London life in a few words? 
I came to London 3 years ago, for work.
I pretty much came on a last minute decision. I was a bit bored in my work back in France, and needed a change, so when a friend of mine offered to share my CV at Farfetch a luxury fashion website, I didn't hesitate a minute. A month later, I was in London!
I stayed about 2 years doing marketing for Farfetch. That job really helped to experiment the real work like in London: work drinks on a Friday evening, summer parties, Christmas parties… There is always a good reason to open a bottle of Prosecco.
A few months ago I needed a change again so I joined Bloom & Wild to look after the French Market. It's been very stimulating to work for a start up!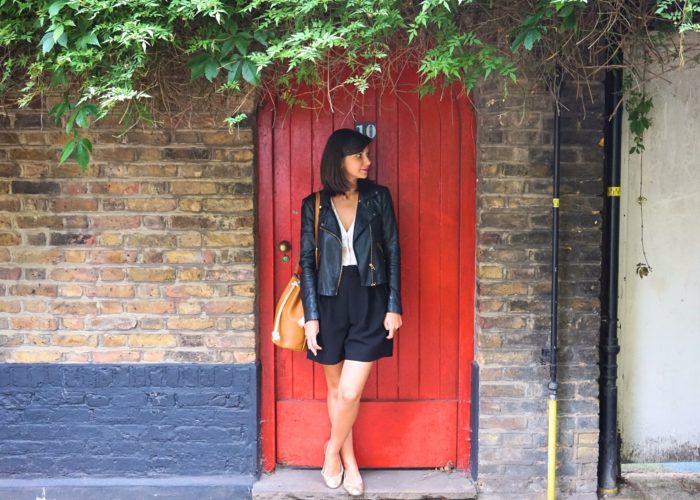 What are your favorite neighbourhoods of London? 
When I visited London a few years ago, I had a big crush on Angel, so when I moved here I naturally picked it and found a flatshare in this area. I have since then changed flats but still live in Angel. I love the whole area, the residential and cute little streets, Camden Passage and its cool shops, and the easy access to the canal straight to Broadway Market. If feels like a village in London!
I also like East London a lot. Most of my friends live in Hackney or Shoreditch so I spend a lot of time over there as well.
What are your favorites places to eat and drink in London? 
There are so many!
At the moment, I hang out a lot at Netil House, an amazing rooftop in Hackney (with a jar of Pimms, naturally), on Saturday afternoon you can find me on Broadway market with friends (where I often stop at L'eau à la bouche for French goodness). I also like Ottolenghi, their pastries are absolutely amazing, or I also like Ben's cookies. 
The Afternoon tea at Sketch is also a must do, a stroll in Primrose Hill during autumn, drinks at the end of the day at Dalston Eastern Curve Garden. Pizzas at Franco Manca, art exhibition at Sommerset House, a drink at Albion, dinner at Dishoom, brunch at Caravan, a cocktail at Bourne & Hollingsworth or a night out with friends at café Kick on Exmouth market… I could continue like that for a while…
What are your favorite places for shopping in London? 
I'm rather classic. On a general basis, a stop at Oxford Street is enough to please me. I can find whatever I want. I love brands like COS, & Other Stories, Anthropologie for decoration or J Crew for accessories. Otherwise I like strolling Chinatown to find the prefect asian cosmetics.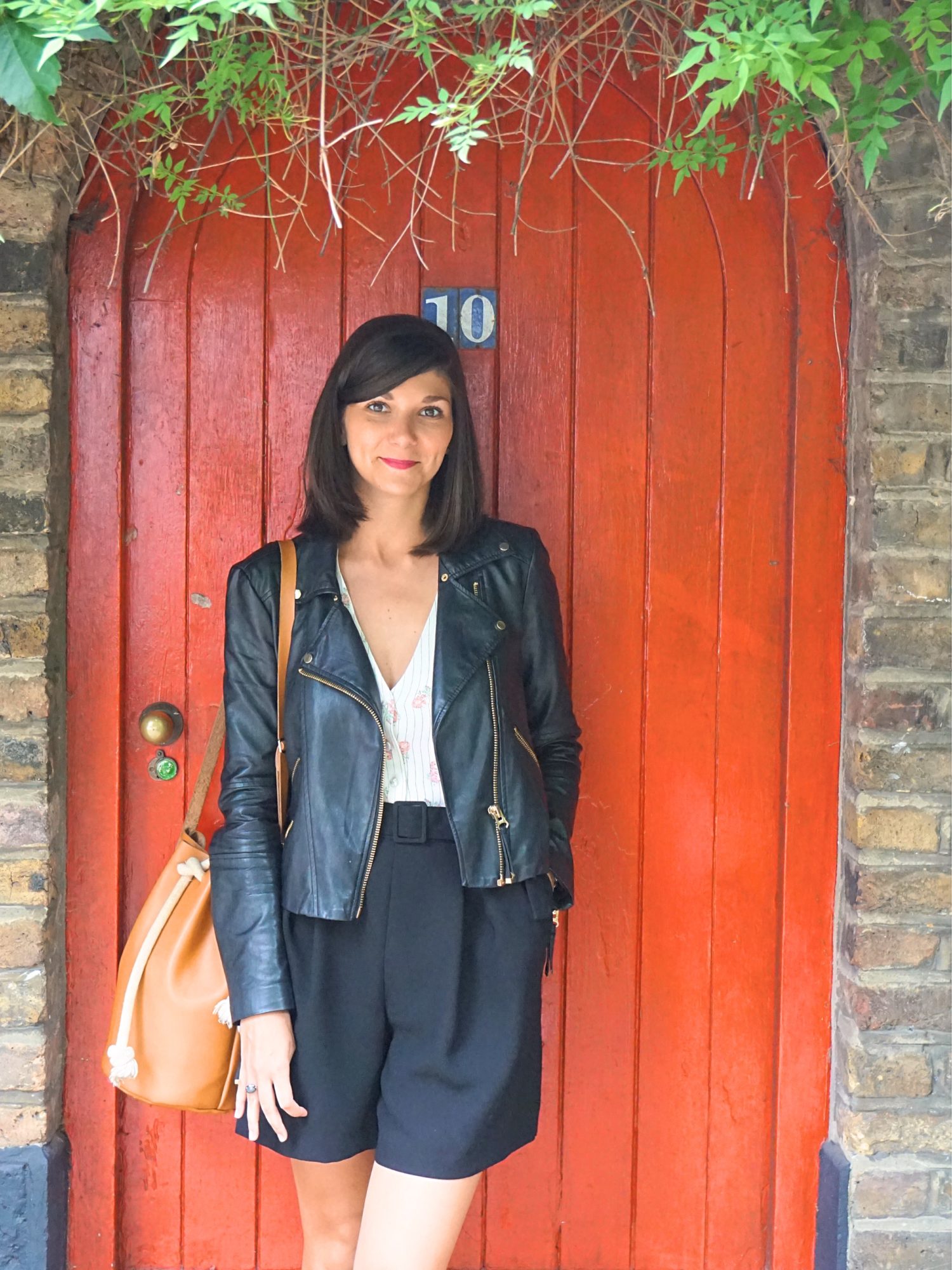 How would you describe your style?

I try more and more to invest in good basics and to finish my outfit with good basics. I have lots of black dresses, blazers, trainers (mandatory in London), I like neutral tones and I am always looking for the perfect T shirt. I like more and more simple outfits with a small touch of eccentricity. A bag, a pair of earrings…
Do you think London has had an influence on your style and how? 
When I moved here, I clearly became a shopping addict. The infinite possibility to buy whatever you want wherever you want with everything so close and shops open evenings and weekends, it was hard to control myself.
About my style itself, I'd say it's become a bit more casual. I wear more trainers simply because I walk a lot so I have to think of new outfits for that.
Is there any pieces you wouldn't have worn before living in London?
Not really pieces but more colours I'd say.
I tend to wear black and natural tones on a general basis but I am less afraid to wear statement pieces with flashy colours or prints.
I recently bought a flashy pink top and always have the French reflex when I leave my doorstep "What is everyone going to think?', but that's generally exactly when I walk across a cool Londoner wearing purple trousers, a yellow T shirt and a printed shirt who generally couldn't care less what people think. I love it!
Is there any things you didn't do before leaving in London?

Manucures! That's something I would do very rarely in France but here you can have affordable nail saloons at every corner of every street.
On a different note, going for brunch is something I do a lot here.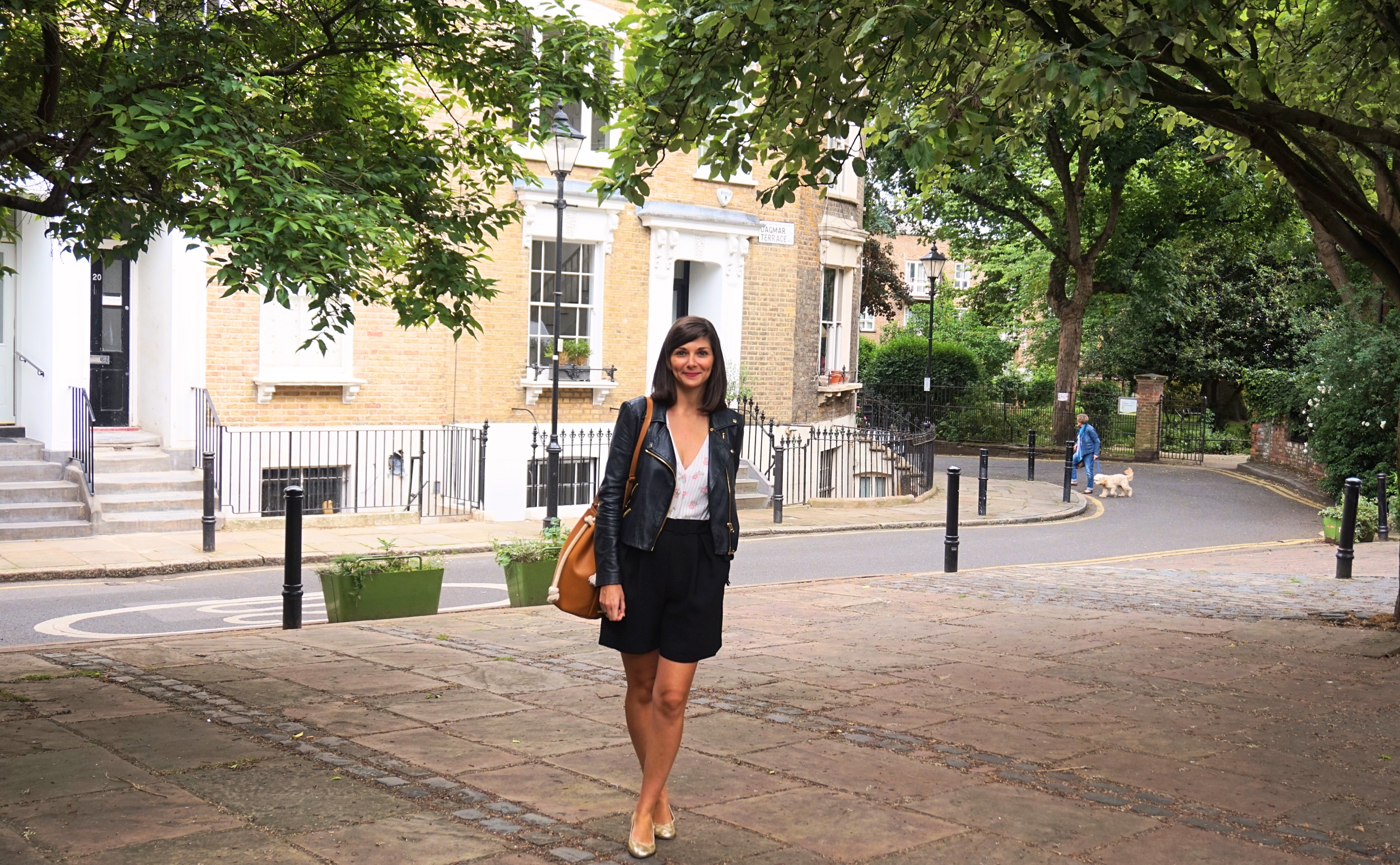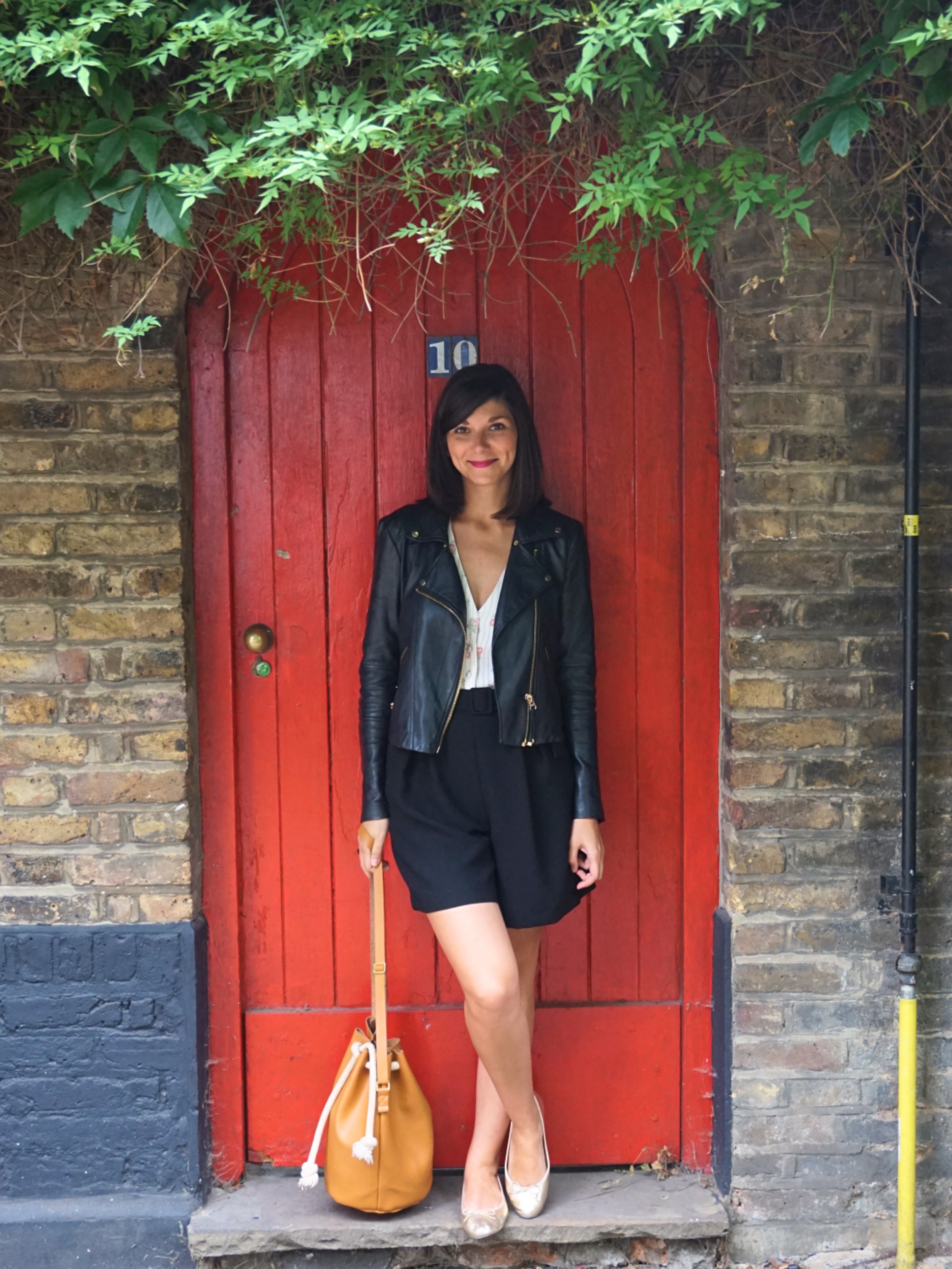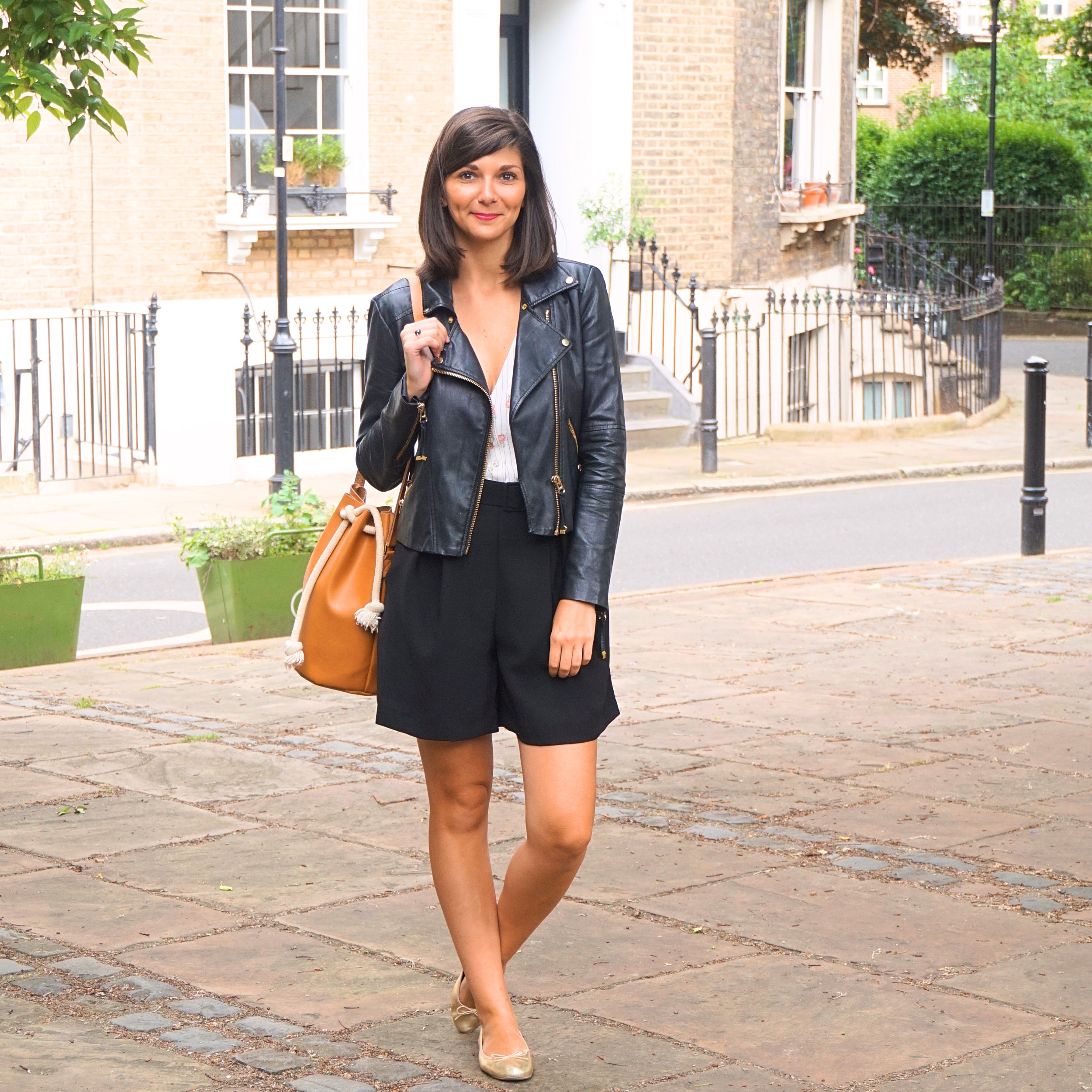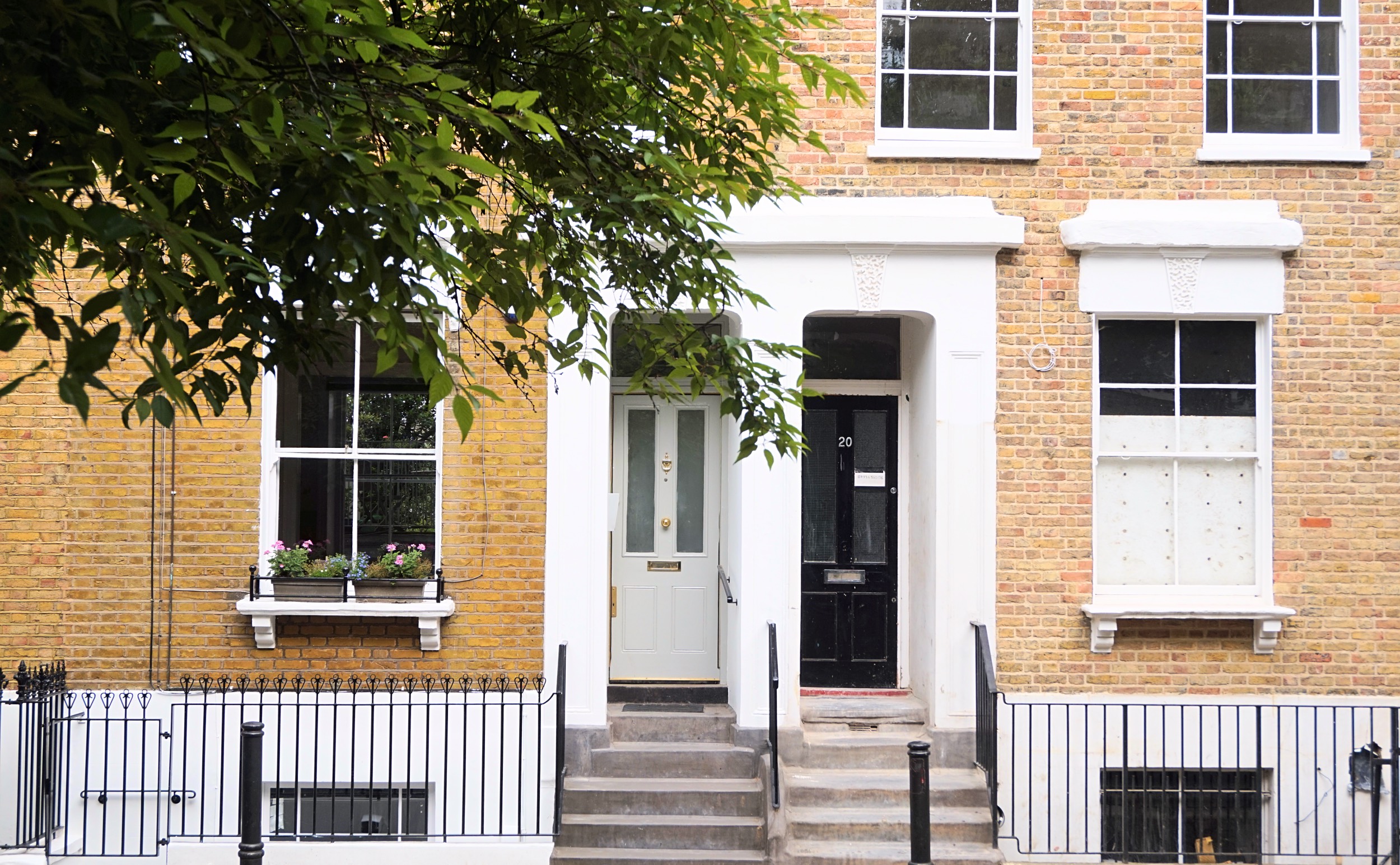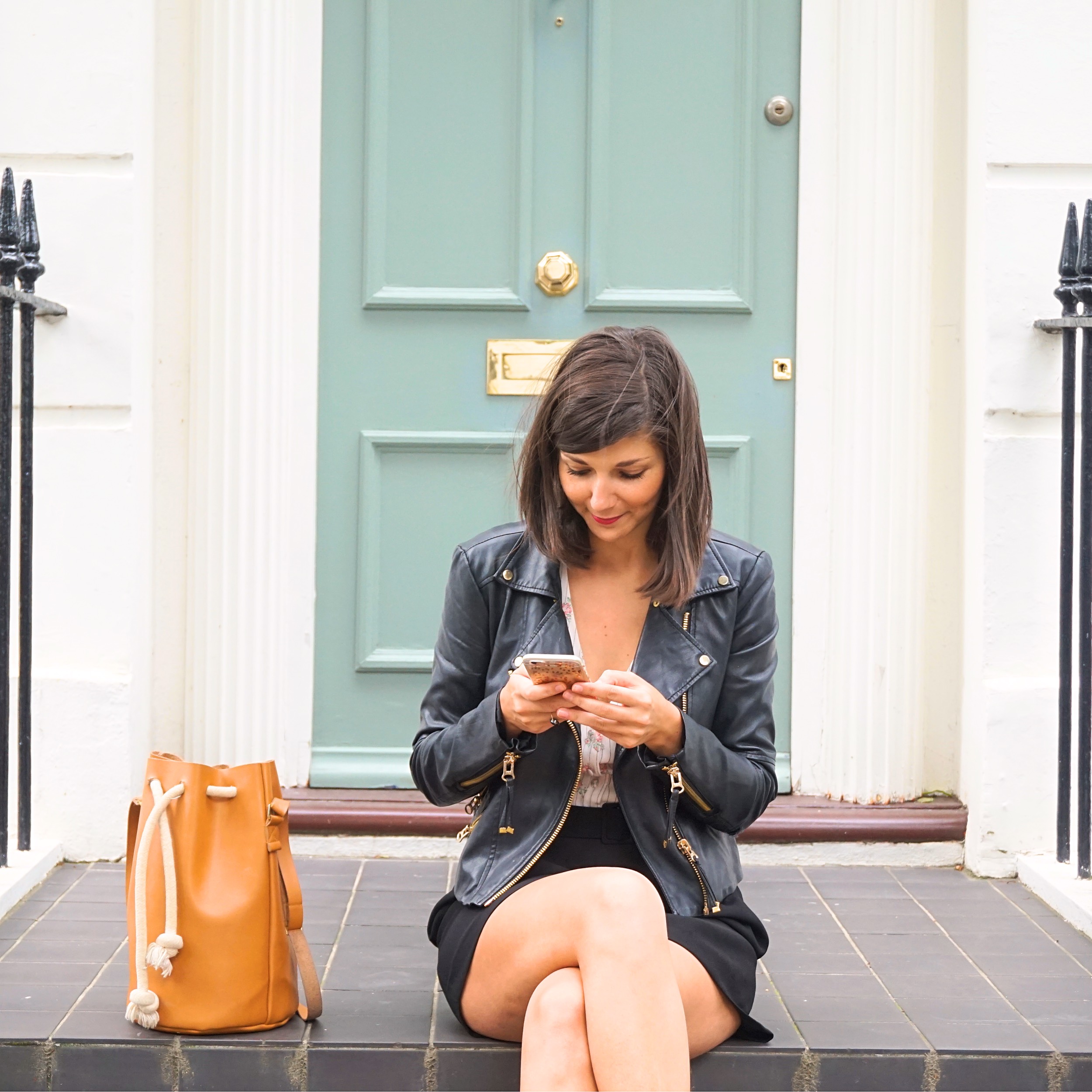 In a few words, how would you describe the London style?
Mmmh… Crazy! And diversified as well. And that's what's amazing in London. Styles change from a neighborhood to an other and even from a moment of the day to an other one. The Londoners don't have any limits in terms of style and nobody is going to be called crazy for wearing something different.  In France, I remember times when I didn't dare wearing things because I was scared to receive comments in Paris or Lyon. Here it's pretty much the opposite actually, if people stop you, it's probably just to tell you you look cool!
Who do you think is the real Londoner?
All my group of friends!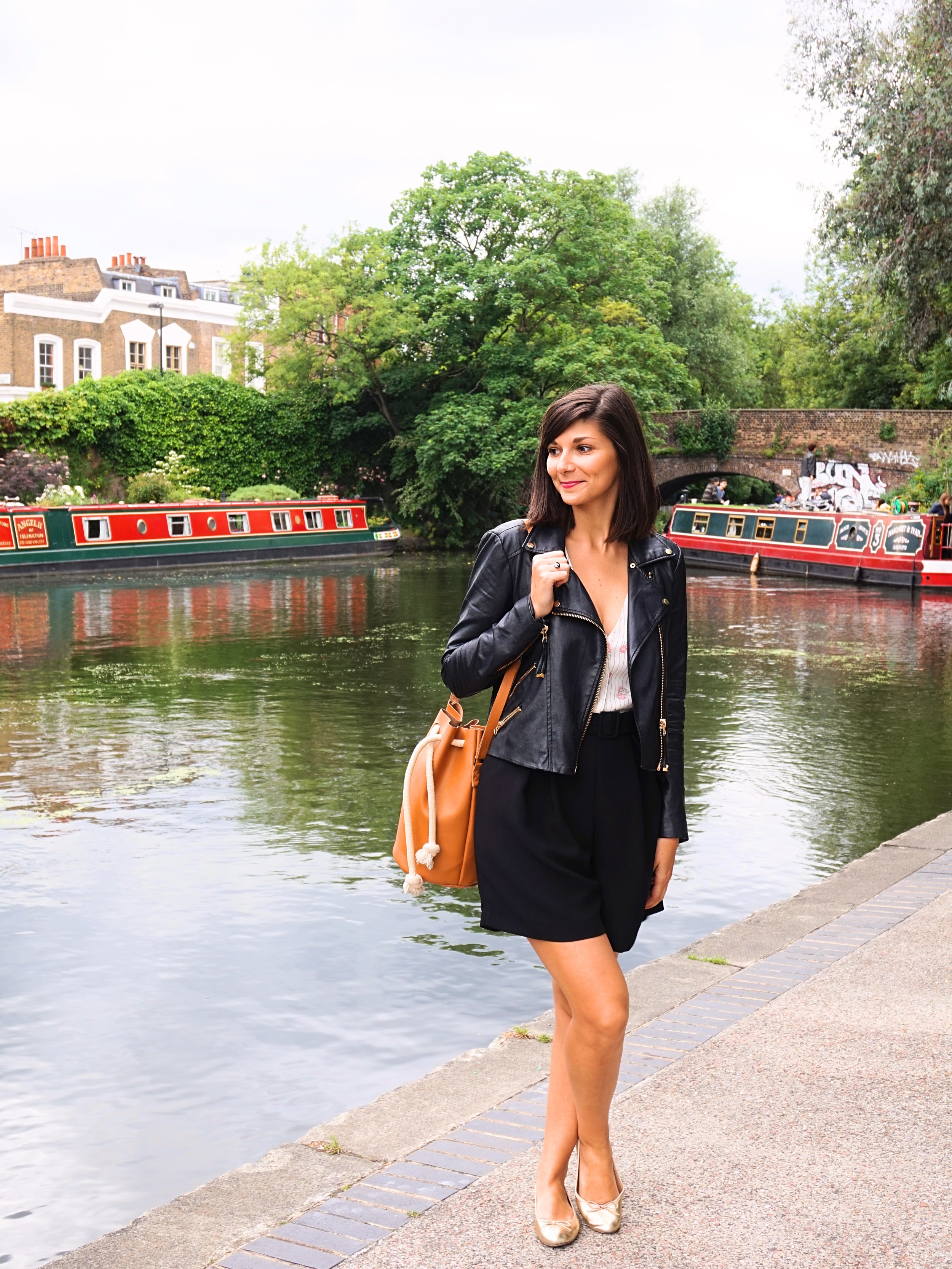 What are your "little joys of London"? 
Meet my friends at the local pub after work, spend the afternoon at London Fields (barbecue session included of course), go to the movies at midnight, eat a cream cheese rainbow bagel at Beigel bake after a night out, when I realize I don't need a tube map to go around London, read Stylist on my way to work….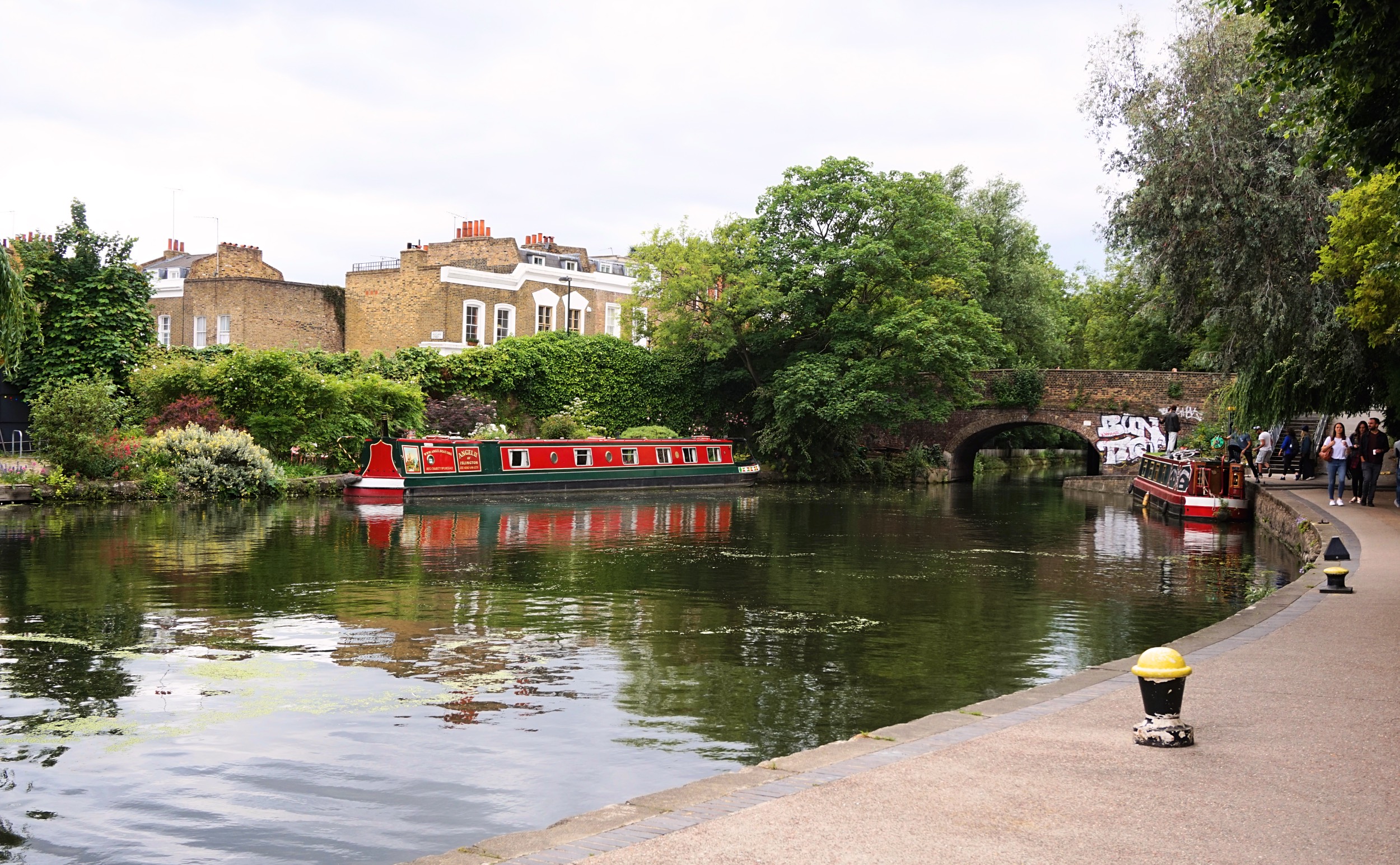 Pictures taken in Angel and by the Regent's Canal