Brixton village is one of my favourite part of London. First of all, it's located in south London, and I love south London. I love it even more than nobody seem to like it (except south londoners of course). Brixton in particular is one of the coolest and most captivating part of South London. If you haven't explored it yet, then it's time to go!
Historically, the Brixton area has strong jamaican roots, and you can definitely feel it when you get out of the station, in the streets of Brixton and in the village.
"The village" as londoners call it, is like a massive street food hall, except it's not only street food, but most places are actual restaurants with their own identity and style. From Jamaican to Indian, Spanish, French, Portugueuse, American, Japanese, Thai, British, the whole world is in Brixton Village. And you just have to take a look up to see all the flags and immediately understand you're in the heart of London's most vibrant and multicultural places.
It's very simple, you just have to get there, stroll and let your inspiration find the right place for you.
Welcome to Brixton Village!
Brixton Village, vibrant and multicultural
Less than 10 years ago, nobody would have taken the risk to spend a sunday at Brixton Village. Nowadays, it's one of the coolest part of London.
Super easy to get there, jump on the Victoria line and go straight to the terminus.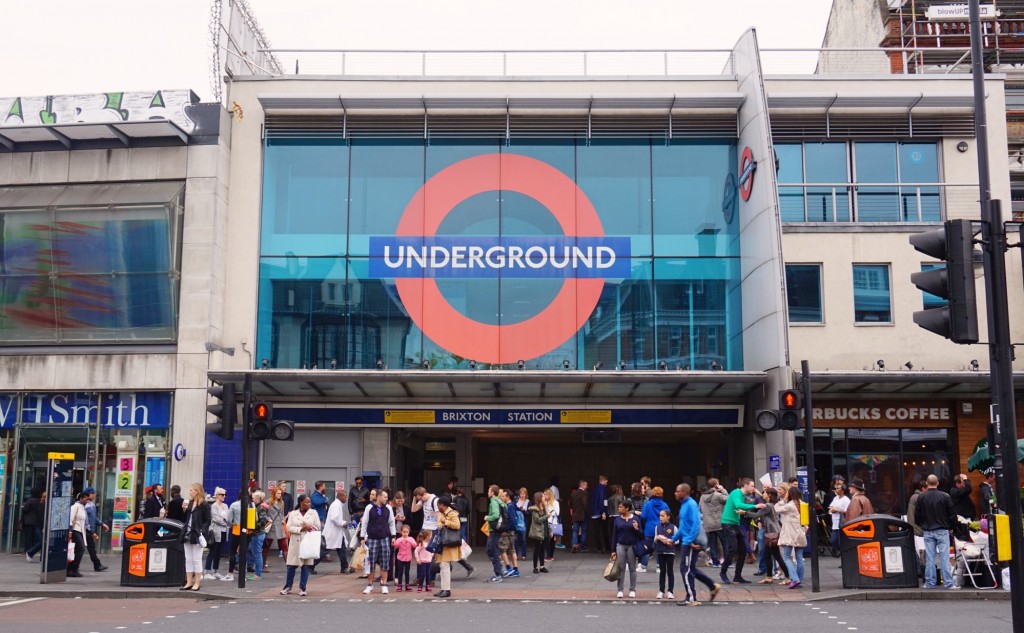 Very easy to get to Brixton, once there, it's not that easy to find the Village. A bit tricky, you could easily get lost in the streets. Citymapper or Google Maps are your best friends to find your way, but if you get lost, well it's always an opportunity to discover the fascinating Brixton!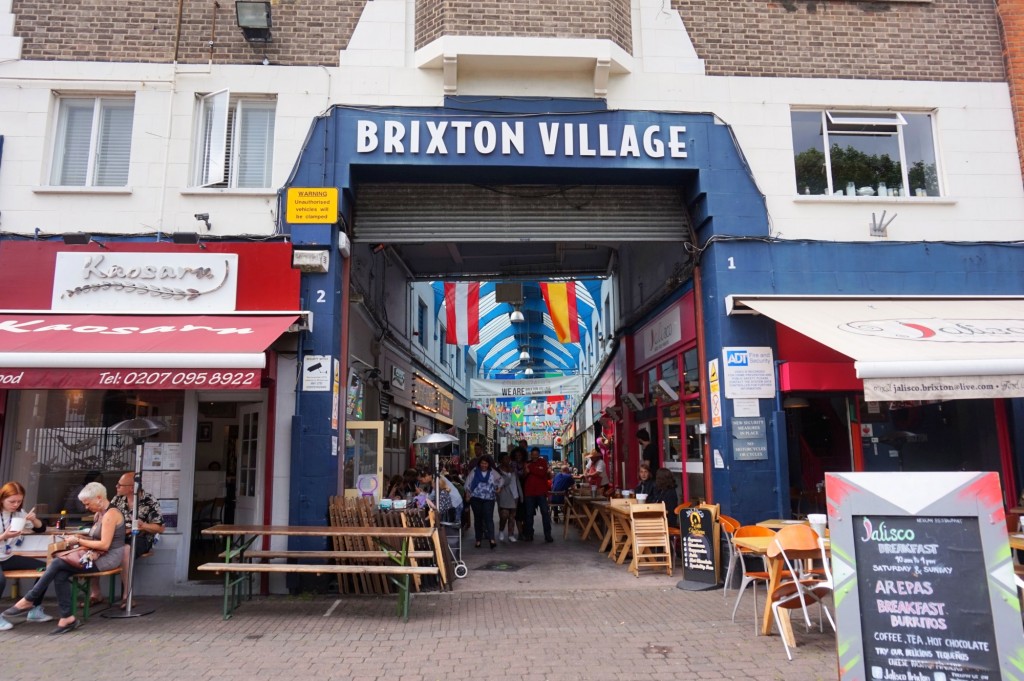 Voici l'entrée principale ci-dessus, mais il se peut que vous arriviez par un autre couloir. Peu importe, rentrez, et flâner à travers les bonnes adresses, boutiques vintages et mini supérettes. Vous allez vite ne plus savoir où donner de la tête…
Above is how the main entrance looks like, but you could get in from an other mini entrance. It doesn't really matter. Just get in and start strolling in the hallways, take a look at restaurants, shops and get your head around… You will soon want to try every single place.
Here is what you kind expect :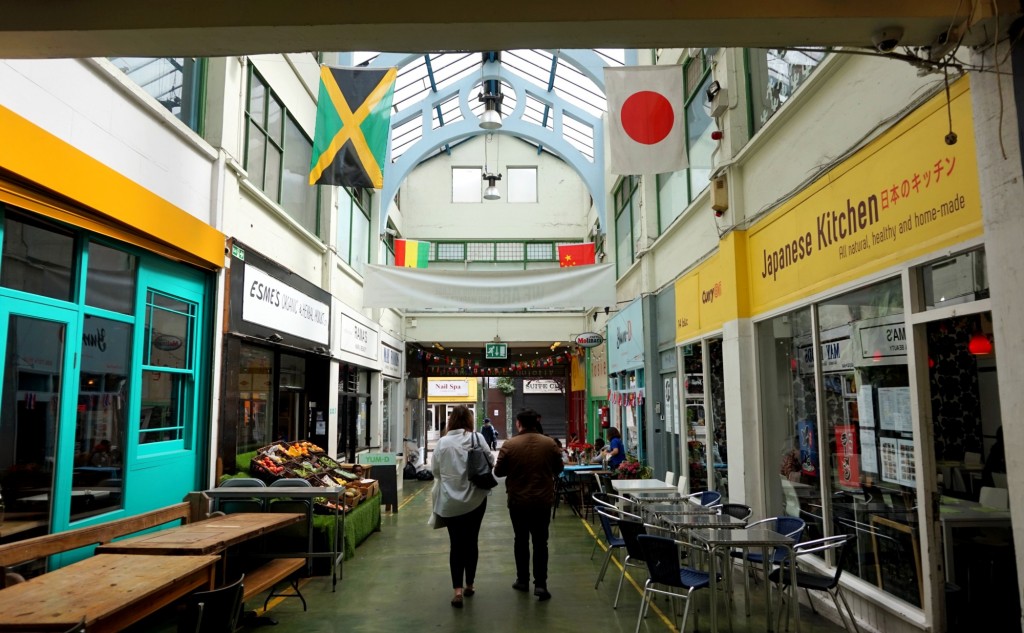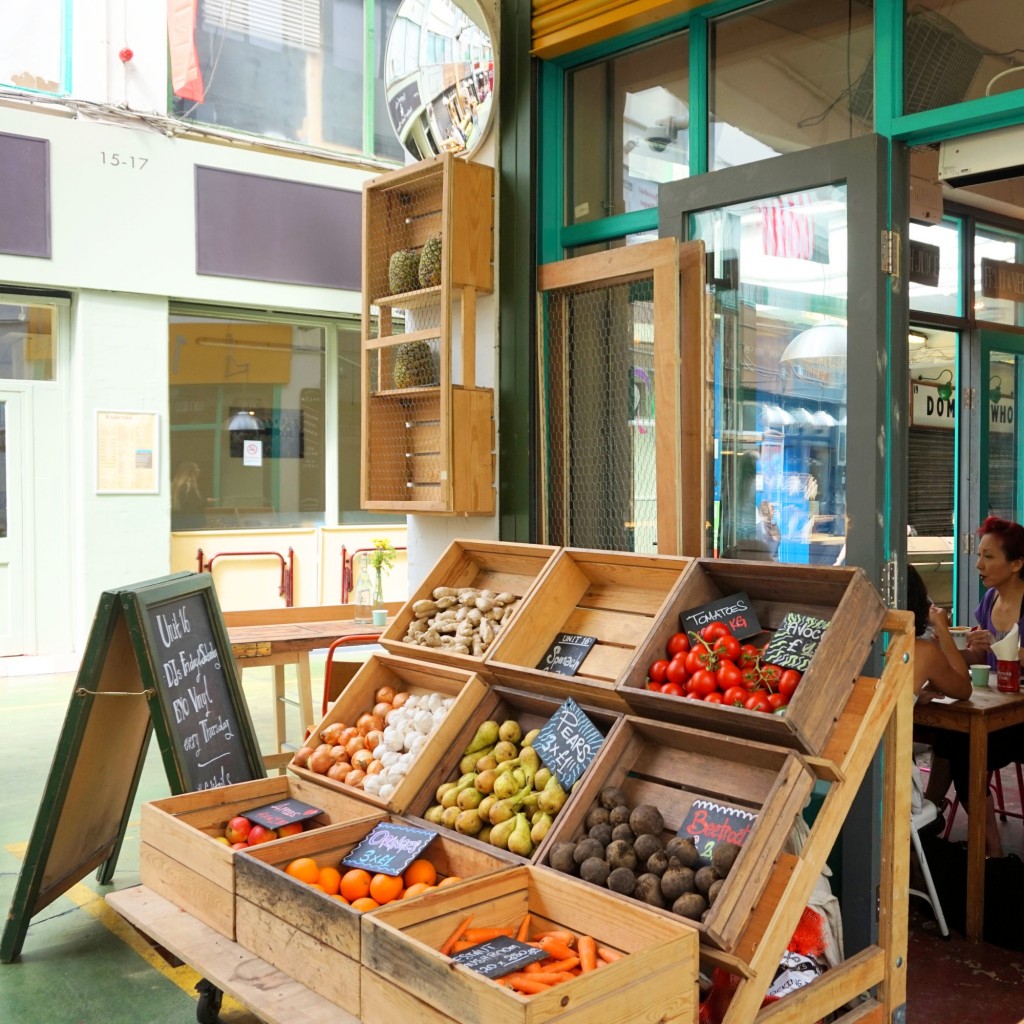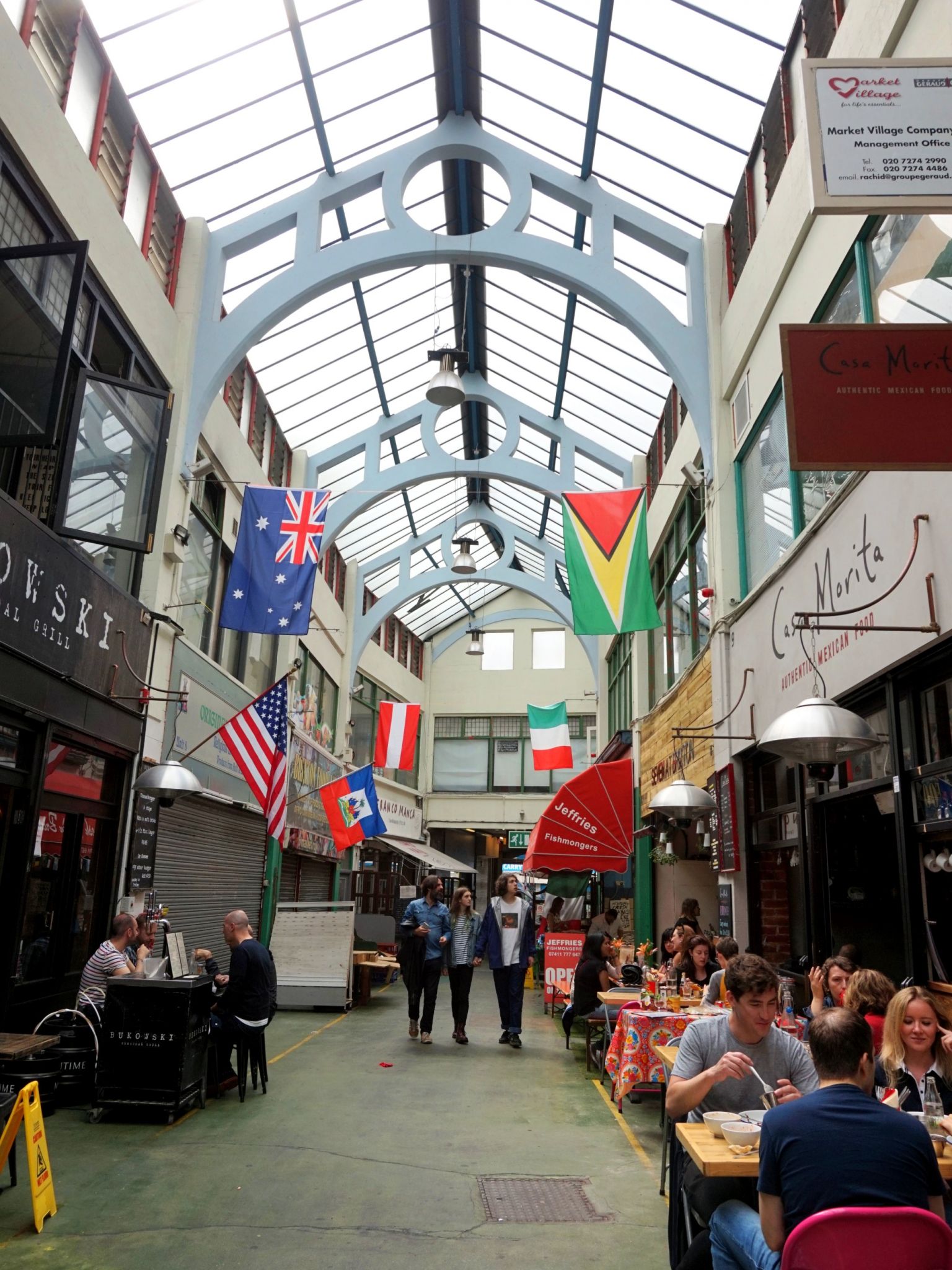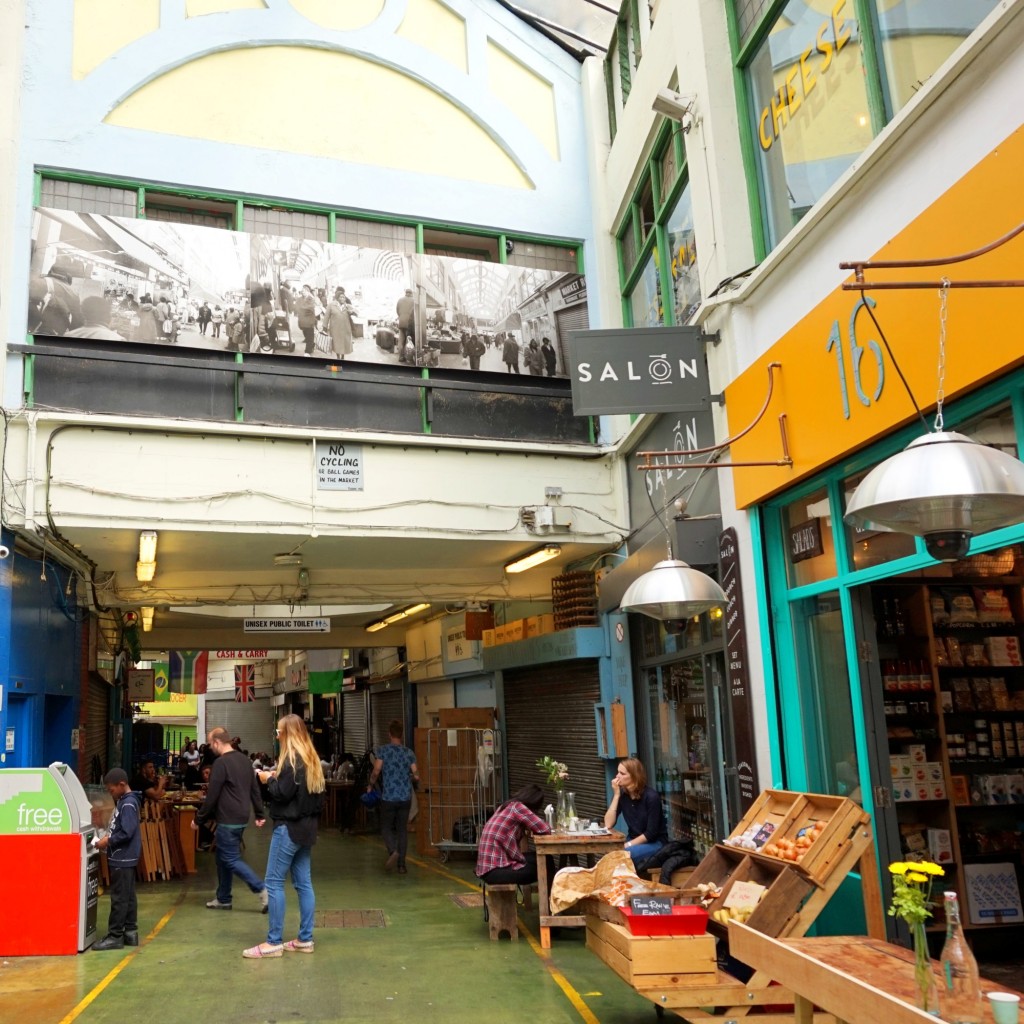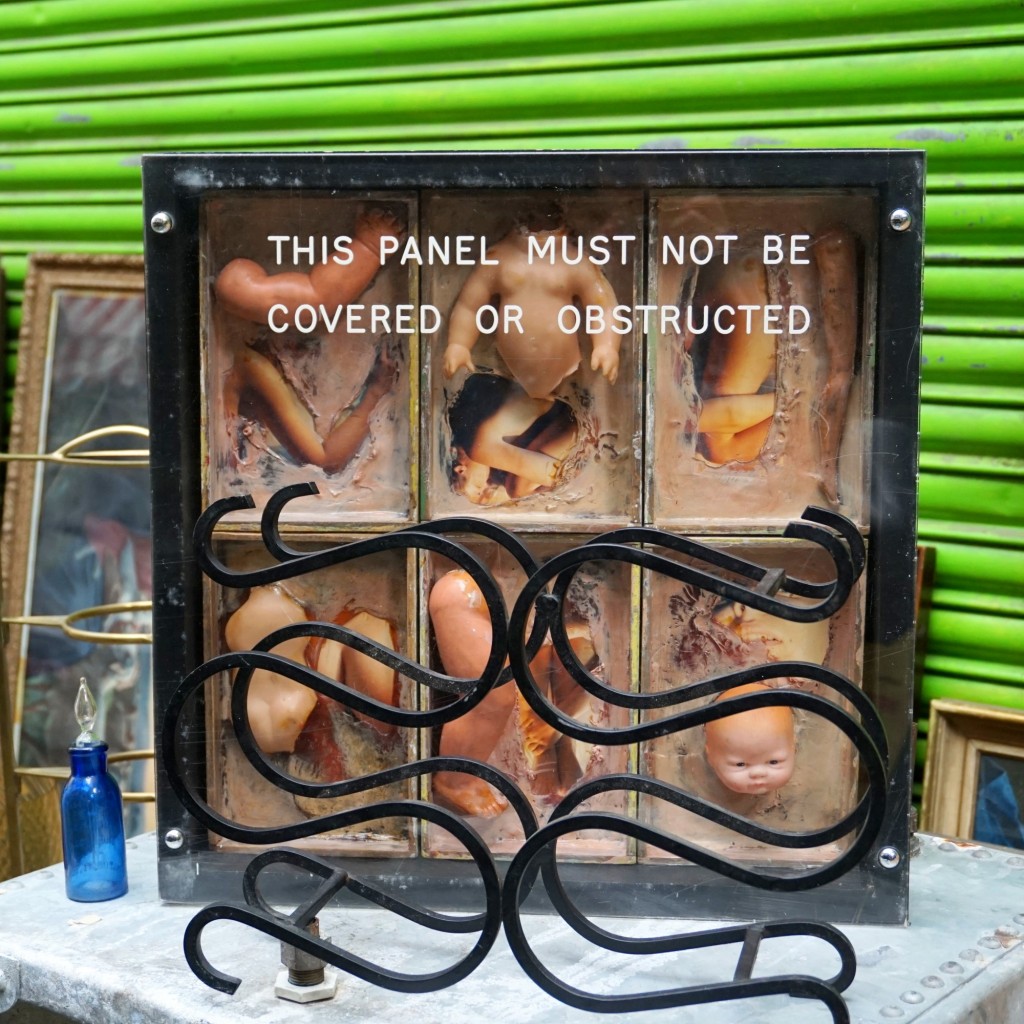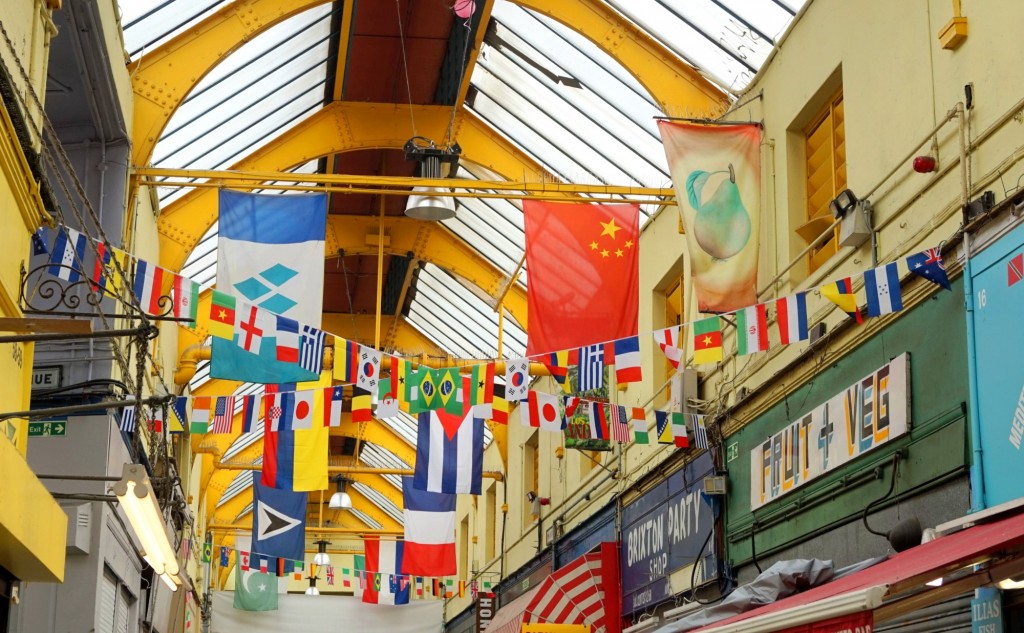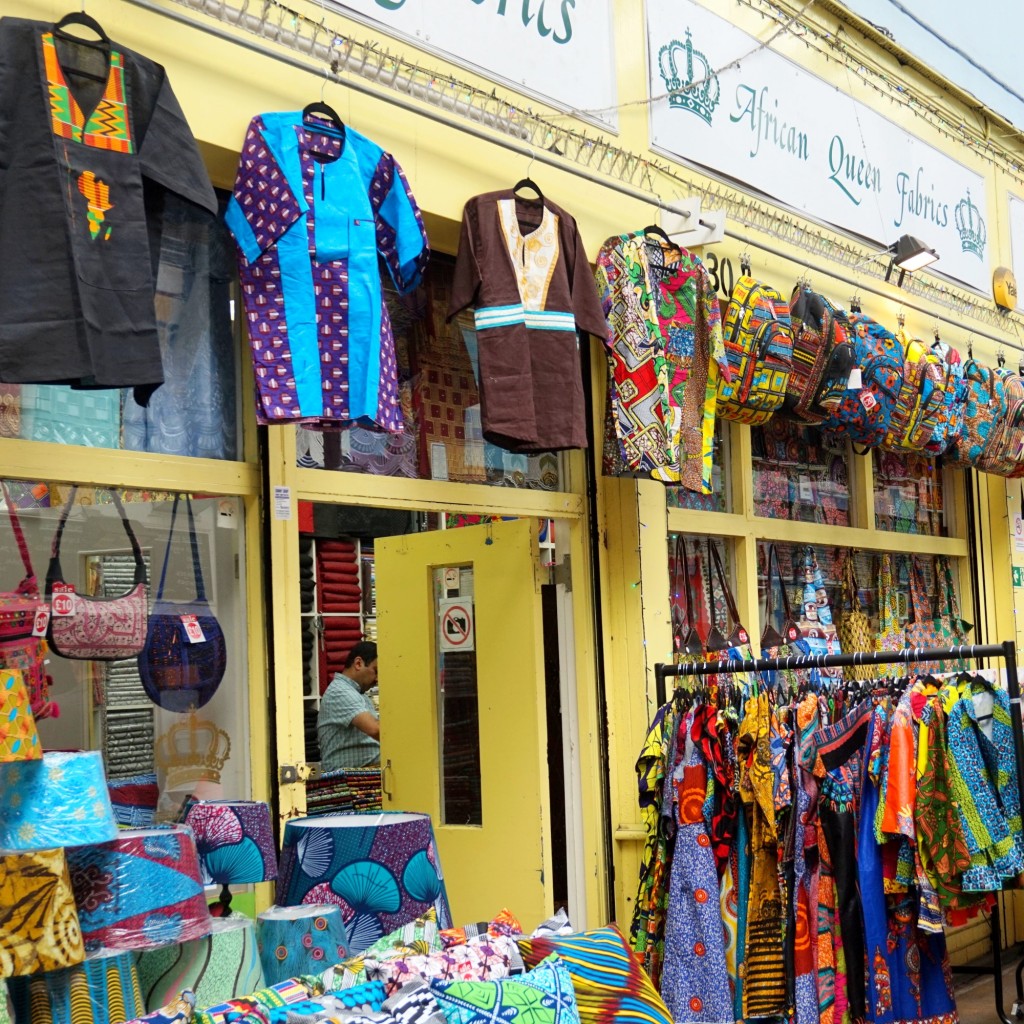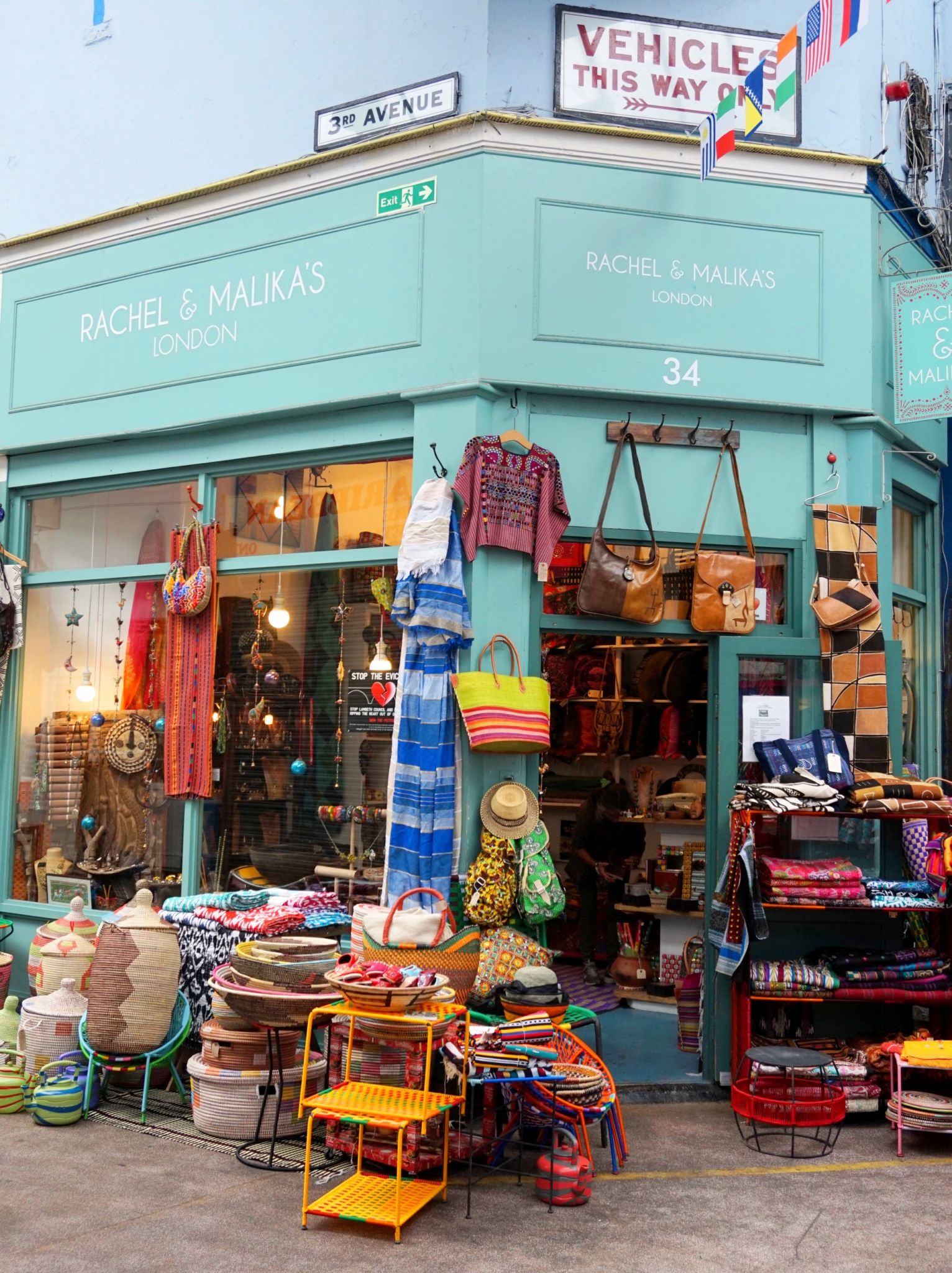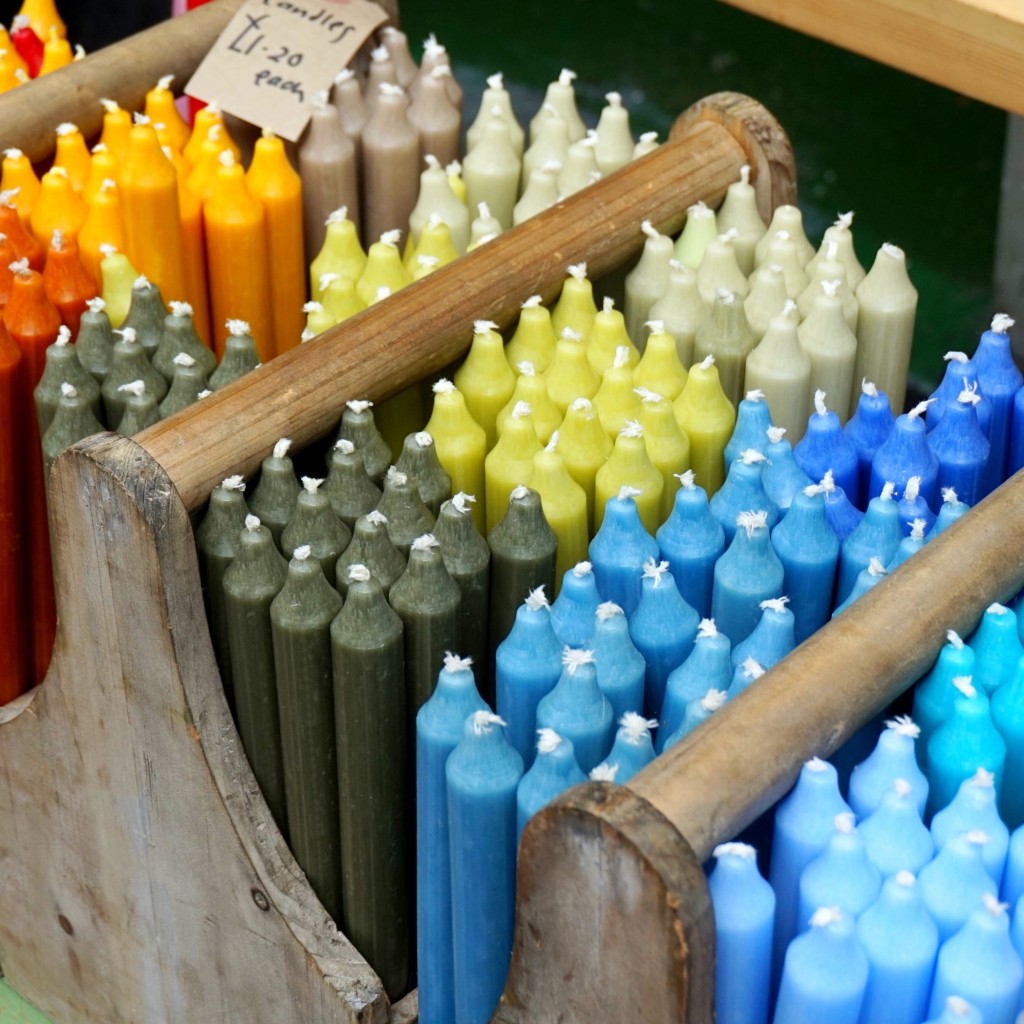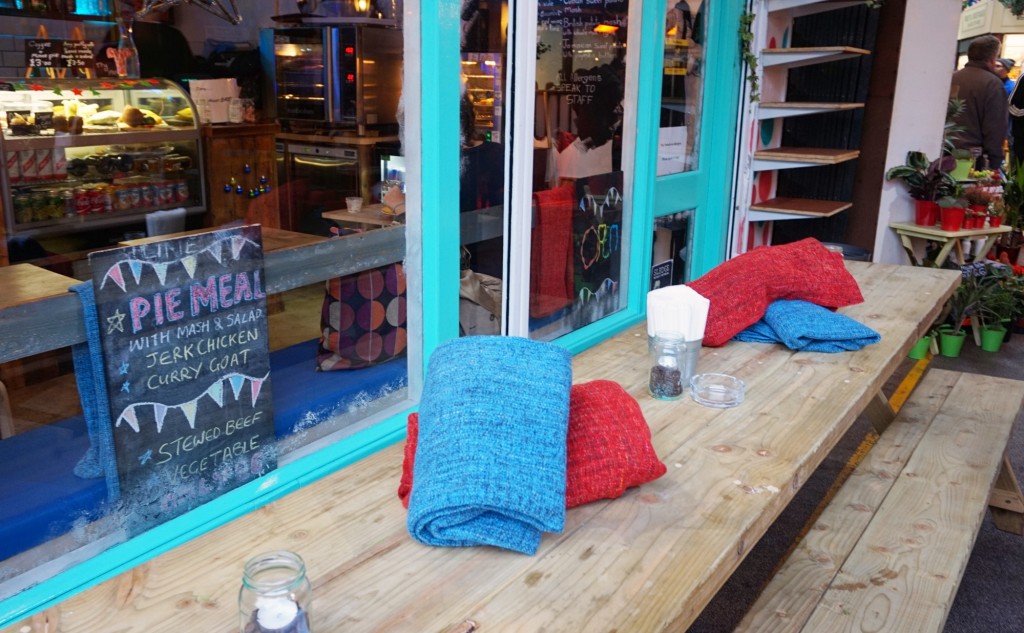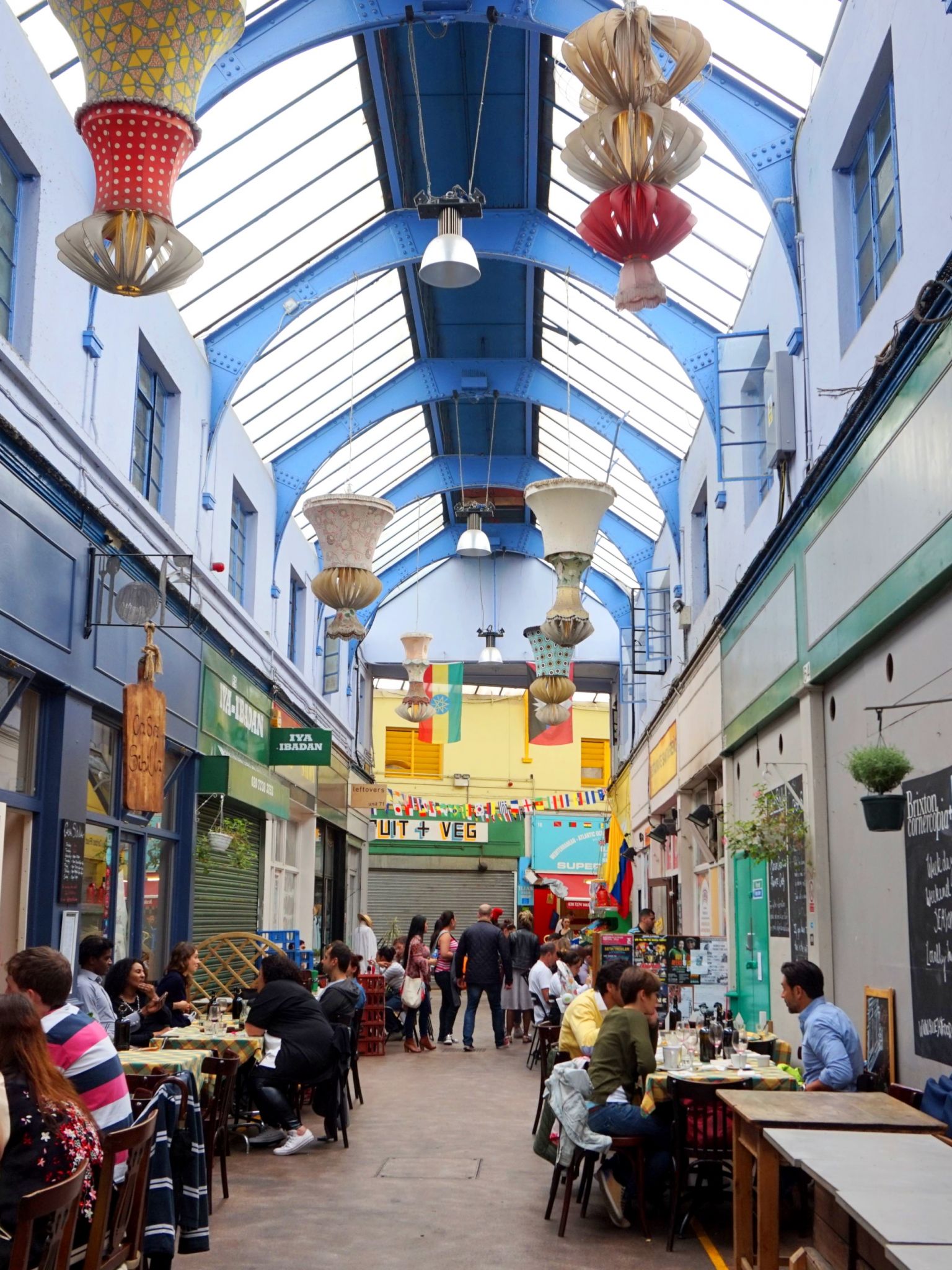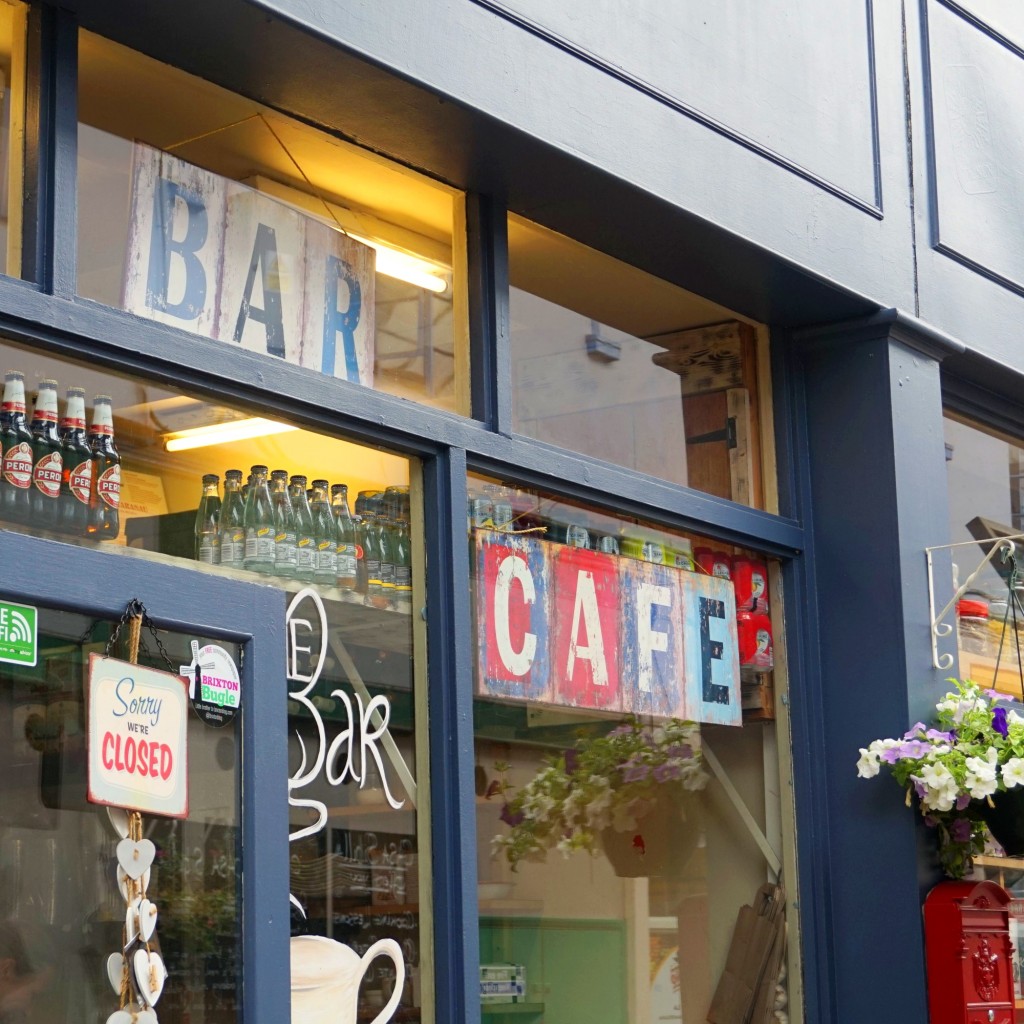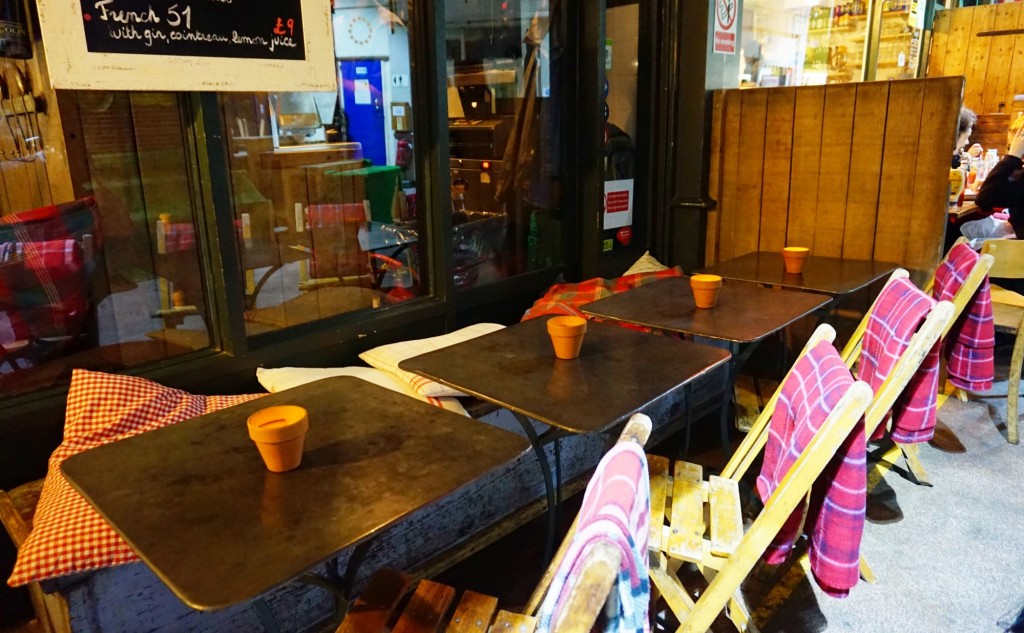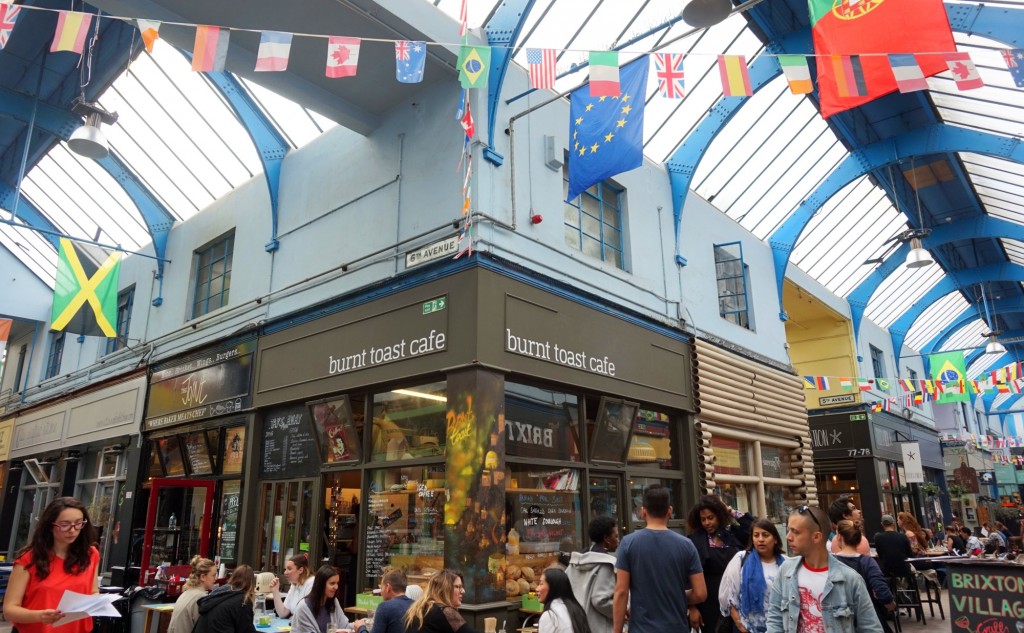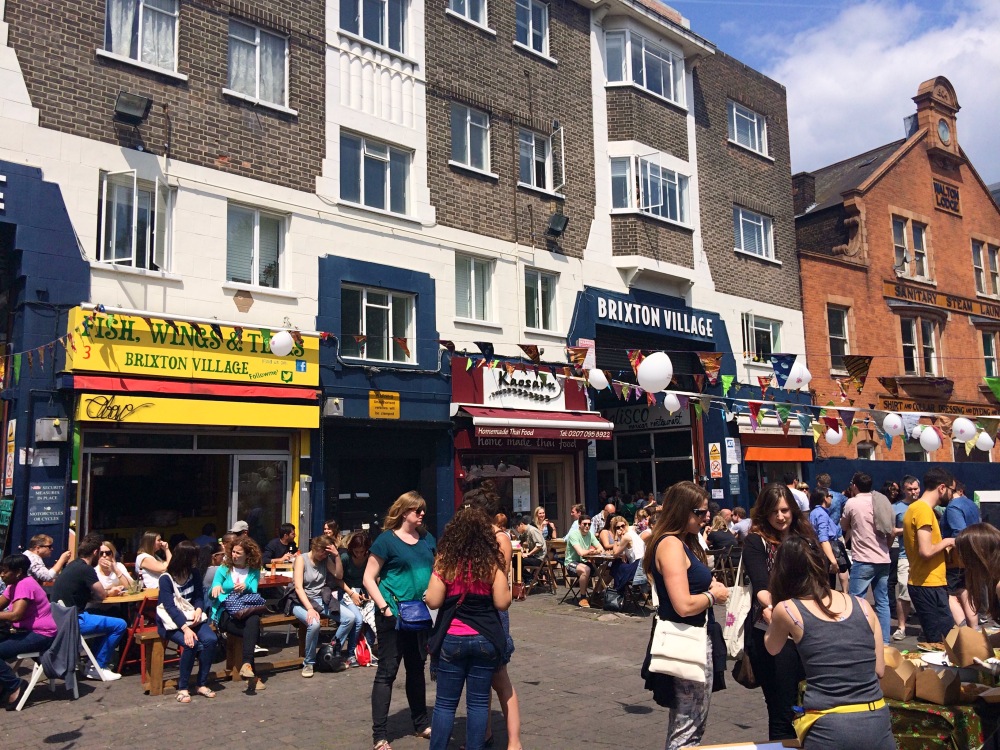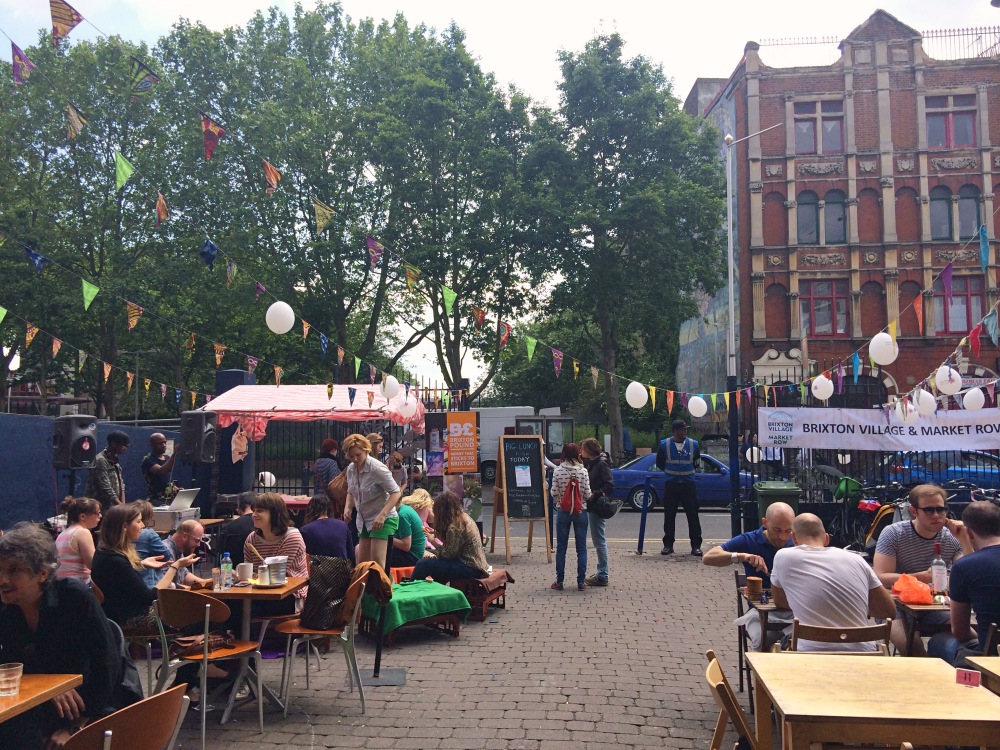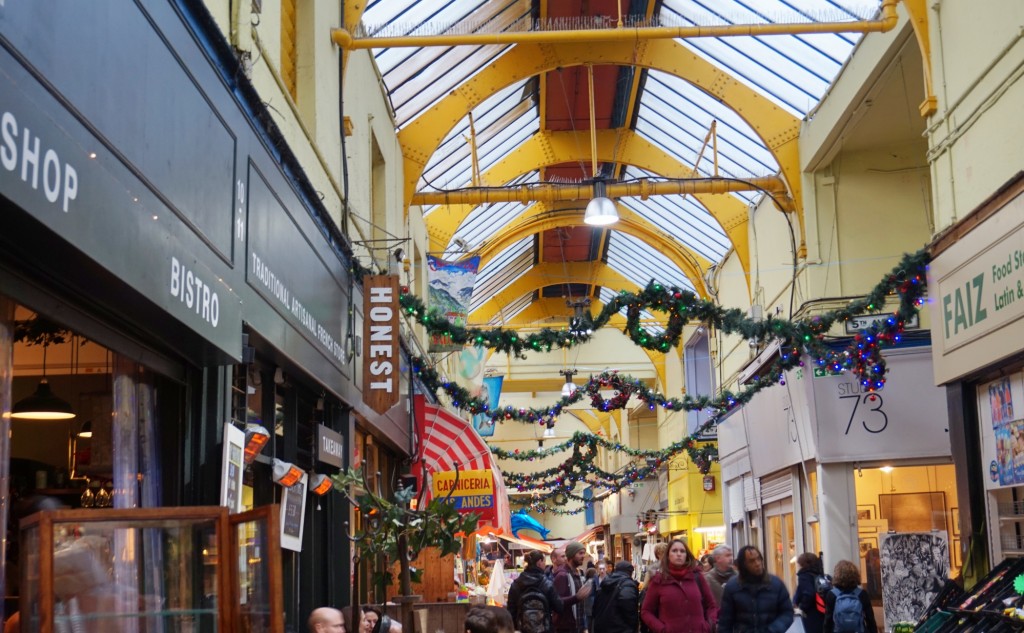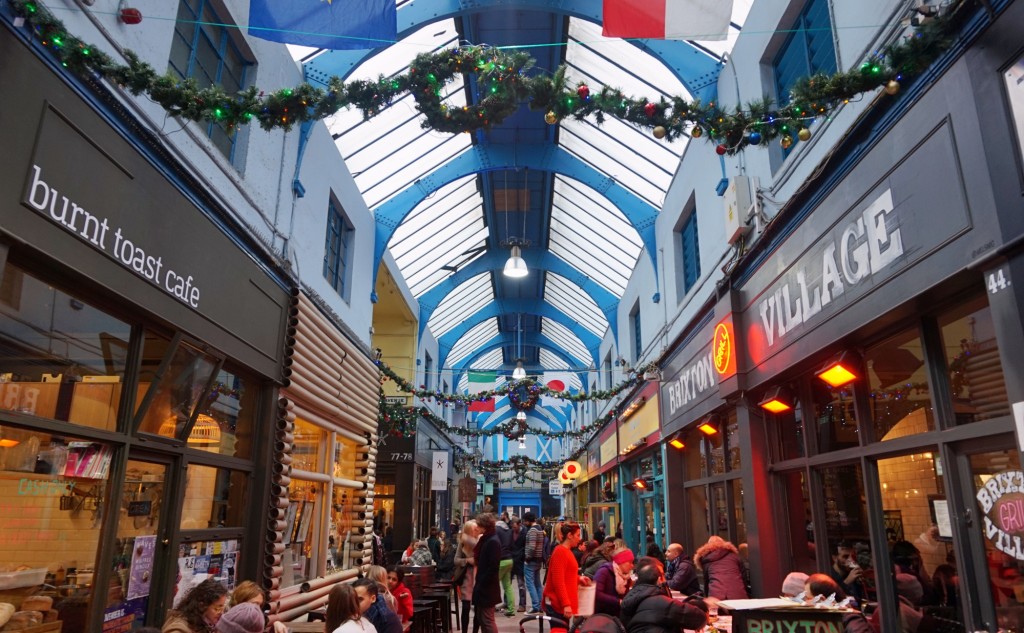 Places to eat and drink in Brixton Village
You got it. People go to Brixton Village for the vibrant atmosphere, for the choice of multiple cuisines and places and for the guarantee of a great time. Below is my list of places to eat and drink in Brixton Village. Don't hesitate to come back on this page as it will grow as it goes
The most French place of the village. As a French, I can only recommend it. Excellent choice of bread, cheese and wines. And champagne as well. Go there for a proper French diner or a nice glass of wine with a few bites. No pressure, very relaxed. And always very busy as well!
74, Brixton Village, Coldharbour Ln, Brixton SW9 8PS
More of a cocktail place, they specialise in Gin as you understood, but they also do lovely brunches. The place is small and cosy, perfect for a drink before or after a meal in the village.
74, Brixton Village, Coldharbour Ln, Brixton SW9 8PS
"French Crêpes with Brazilian Flavour", is how they would describe themselves. Way too exotic to feel like you're in France, the recipes do have something French. Great selection of French savoury and sweet crêpes, they also serve an English Breakfast version of crepes… Why not!
More info : www.senzalacreperie.co.uk