One of the first thing we can think of when the sun is out is London, is going out for a day in Brighton. Brighton is the coolest and closest beach destination from London. No surprise that the trains get full as soon as the sun is out. About £25 return, less than 1 hour from Victoria station, why would you not go?!
I've been to Brighton many times and I always find new things to do everytime I go. This article is not exactly about a real day in Brighton but more a list of things to do in London. You then just have to pick the things you like and go for it!
A day in Brighton
Straight to the beach.
Let's start with the basics. The beach. As soon as you'll get off the train station, there is mainly one way : Straight. Just follow the crowd and you'll end up by the beach in less than 10 mn.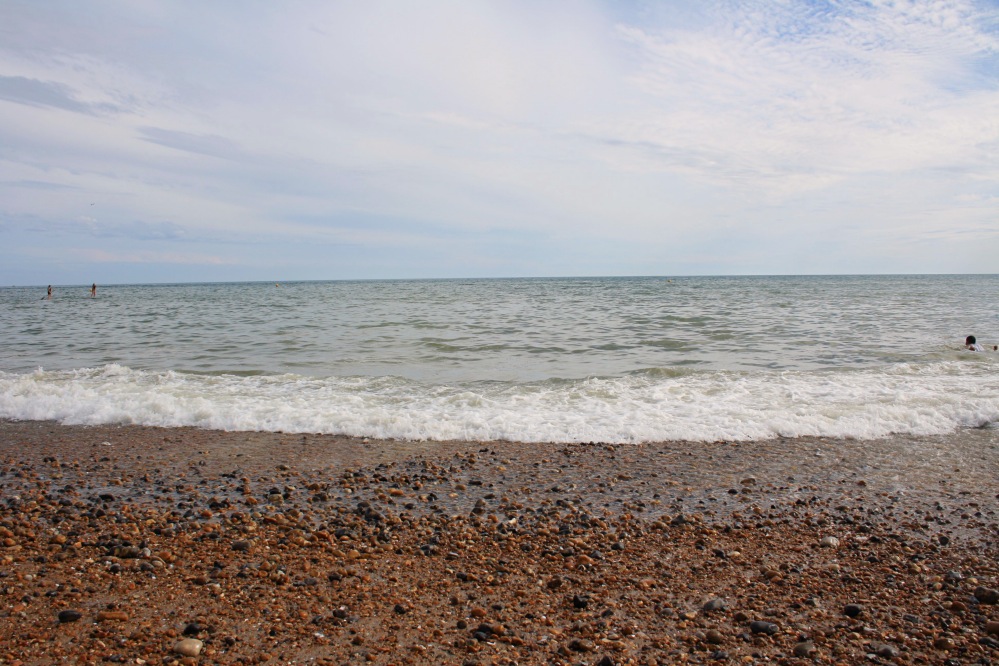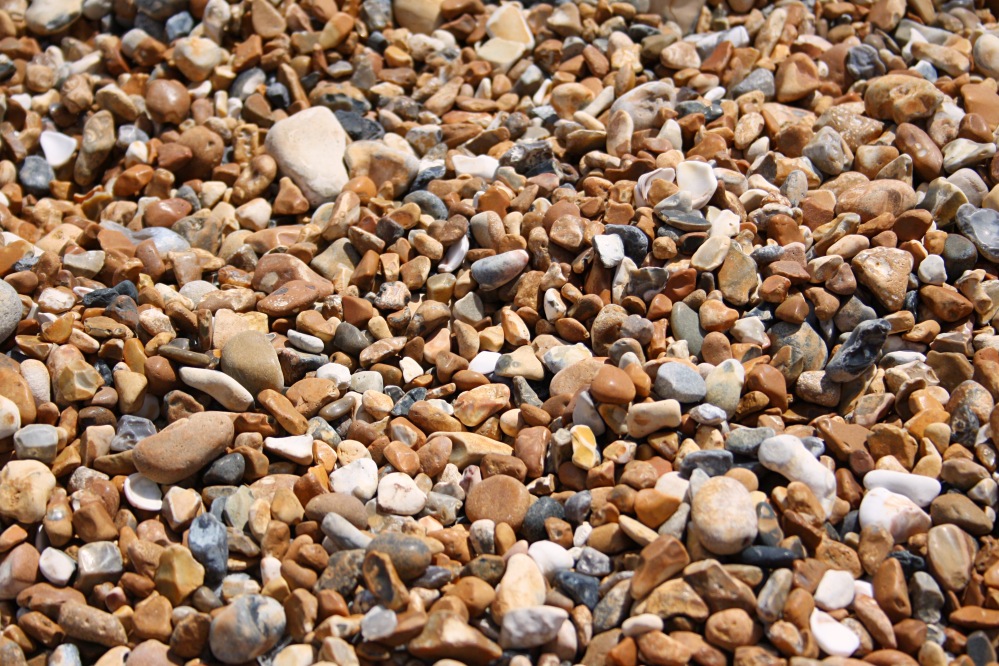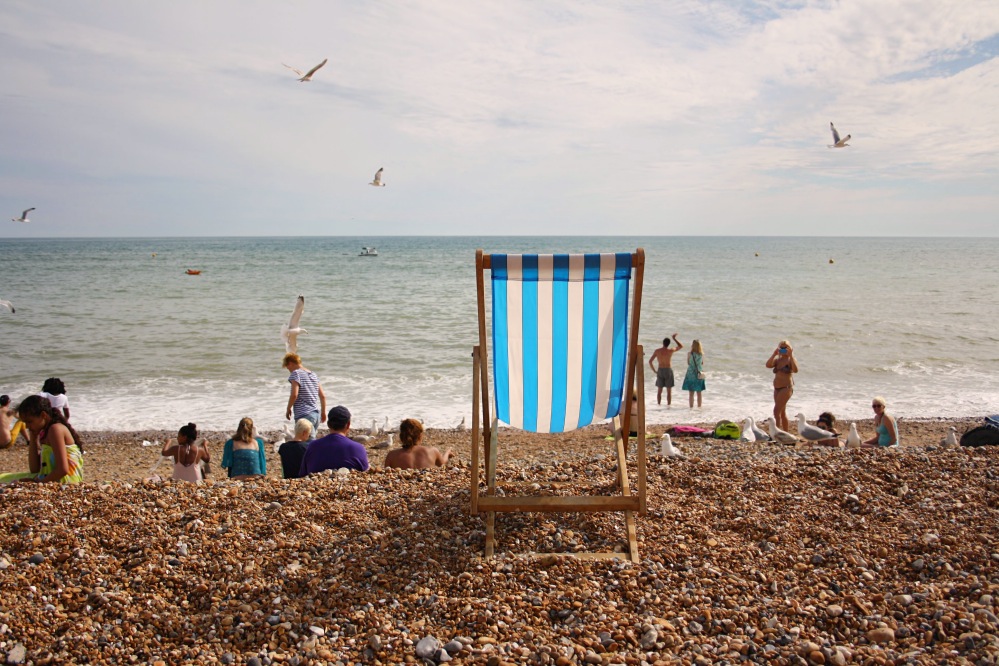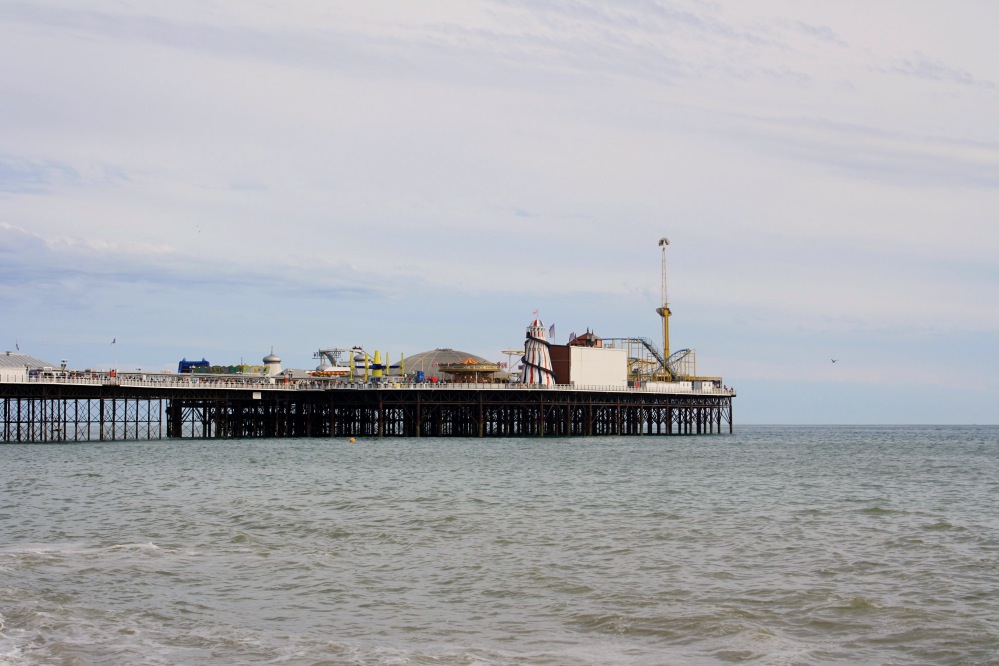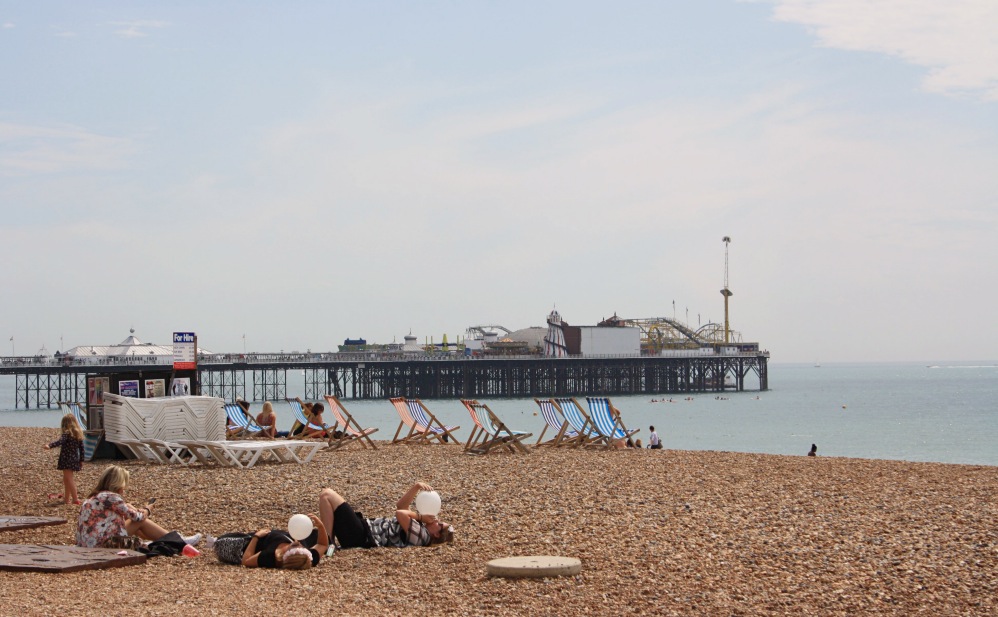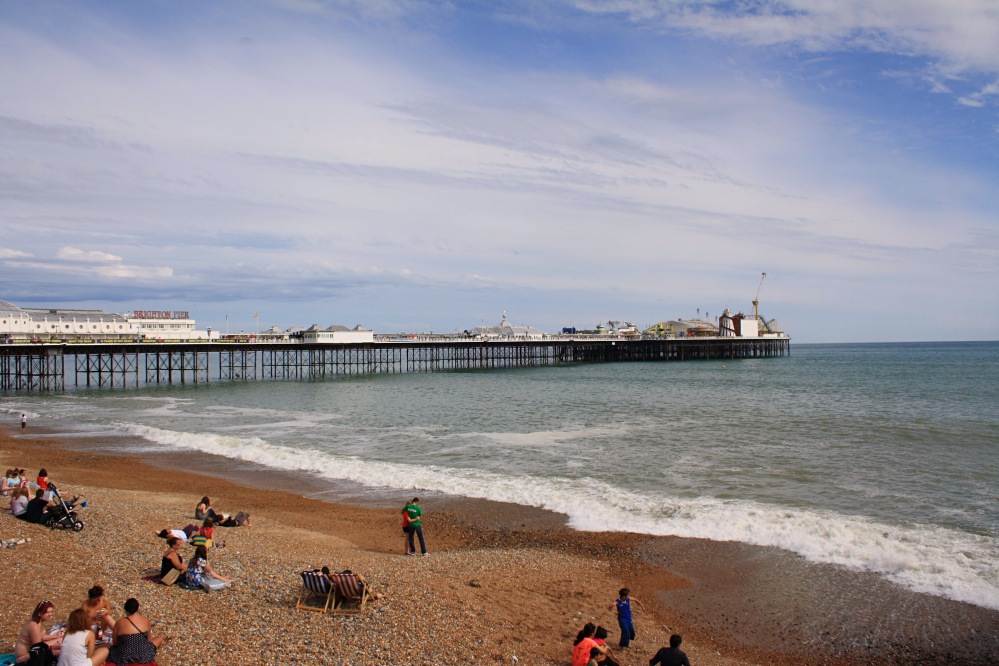 Brighton sea front is quite mythic. Stone beach, colourful stripes deck chairs, the pier a bit further away and an incredibly cool vibe with people having lunch or drinks by the terraces. If you arrive in the late morning, you might not want to stay on the right straight away but look for a nice place for lunch.
Good places to eat and drink in Brighton
For the lunch break, you have to stay by the beach. As you'll see, there are plenty of pubs and restaurants all aligned by the sea front. You just have to pick the one you fancy the most.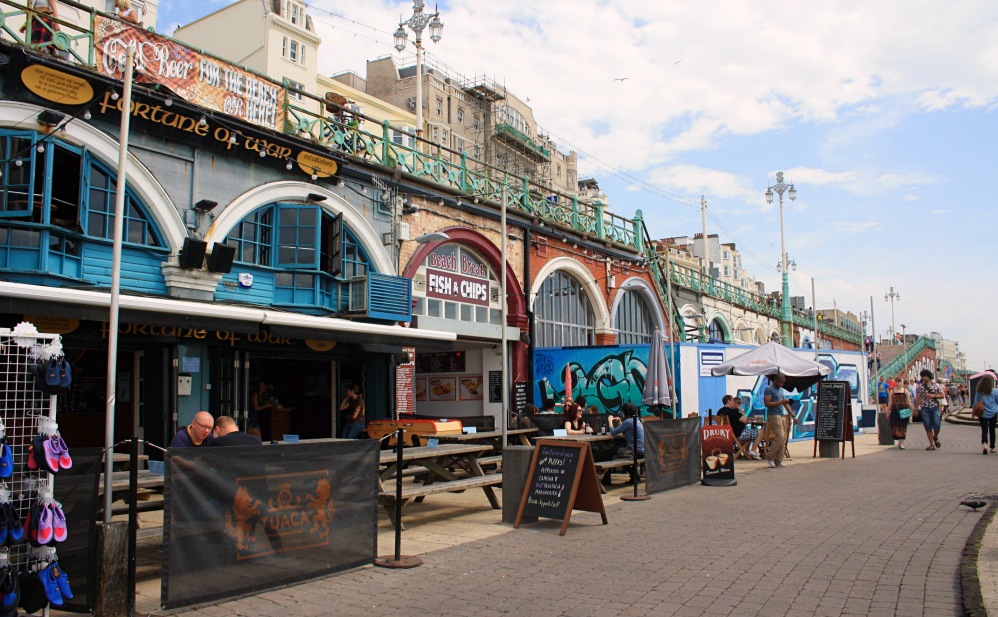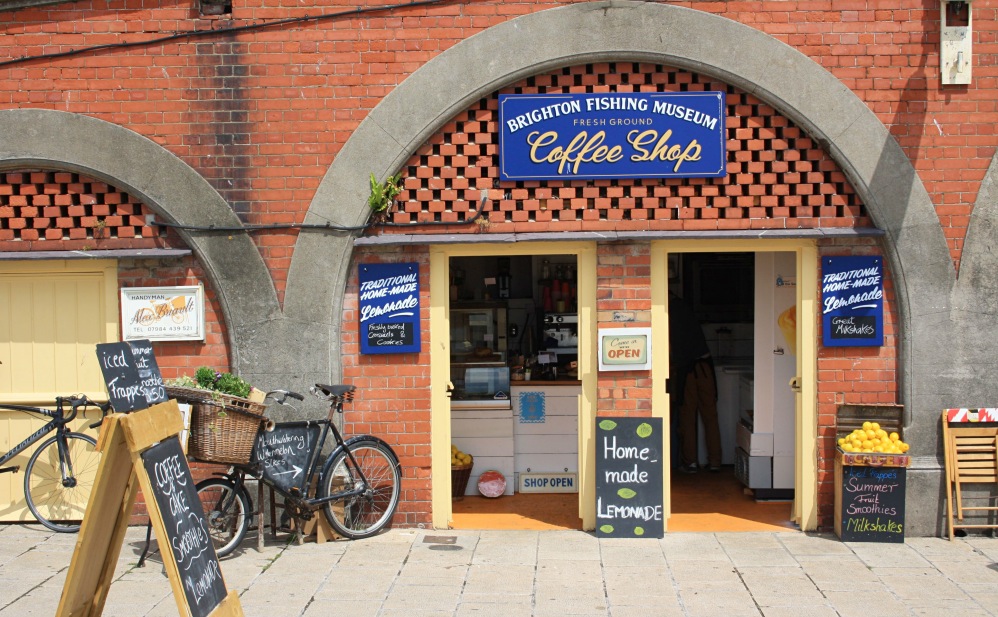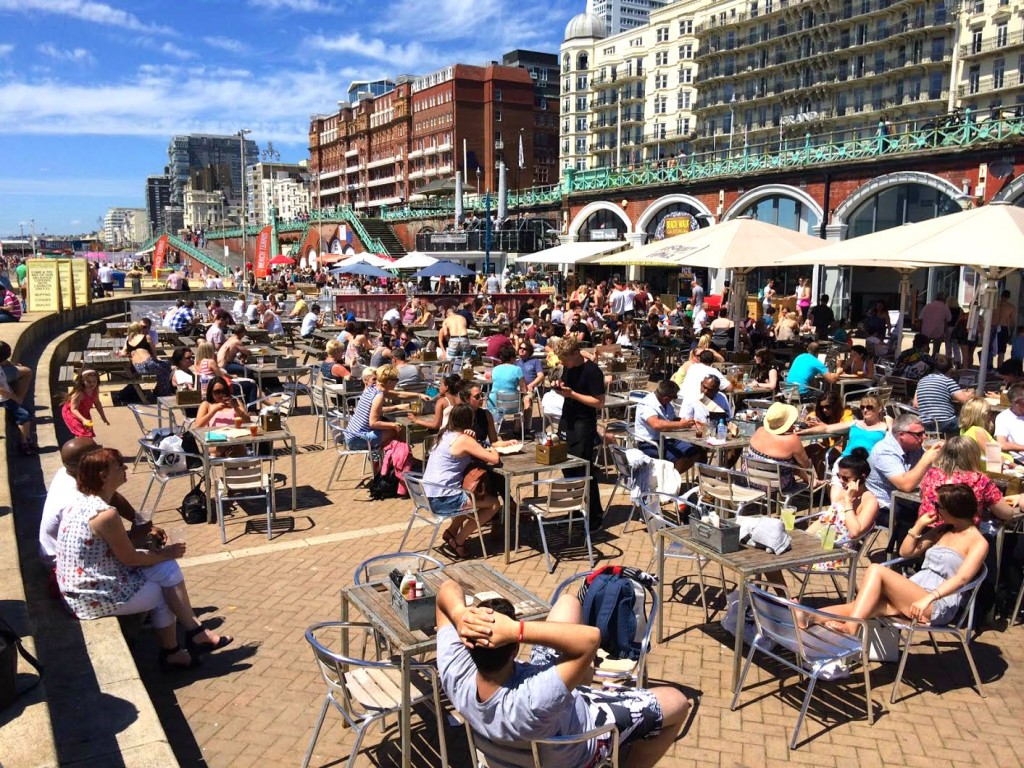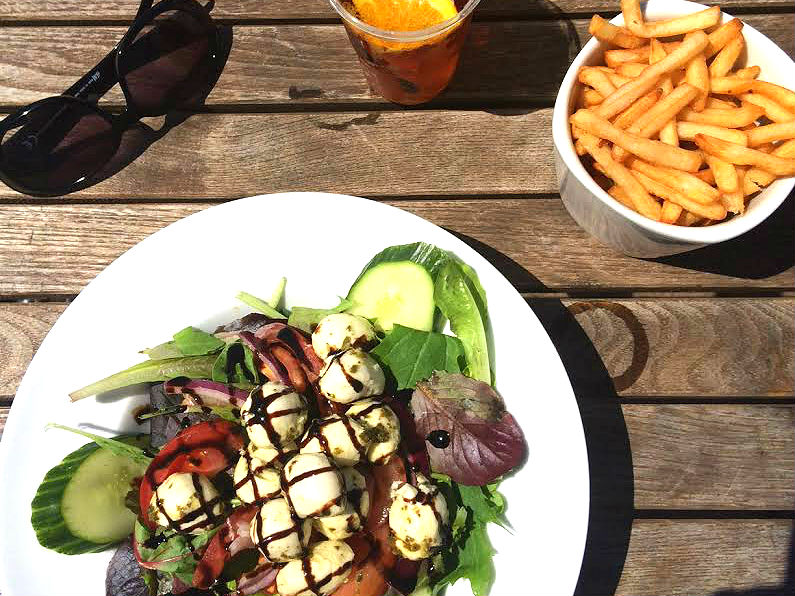 If you want to play it more relaxed, you can also treat yourself at the small seafood shops and start an improvised picnic by the beach.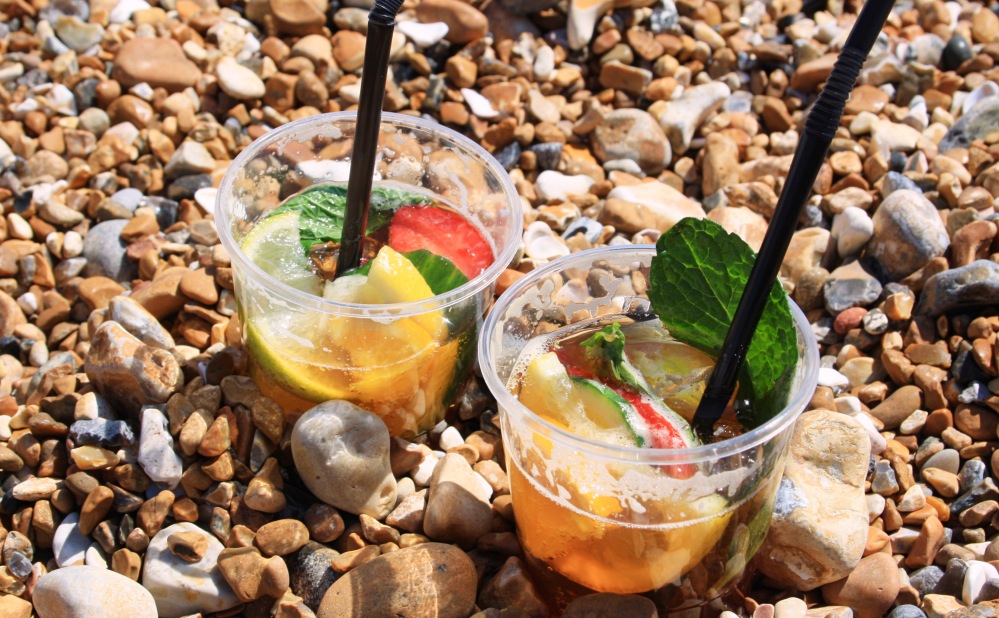 Riddle and Finn's, a great seafood place to eat in Brighton
I can only recommend this great and very popular restaurant by the beach. It's very famous so make sure you book before you go for a day in Brighton or head straight to the place to check their availability during the day.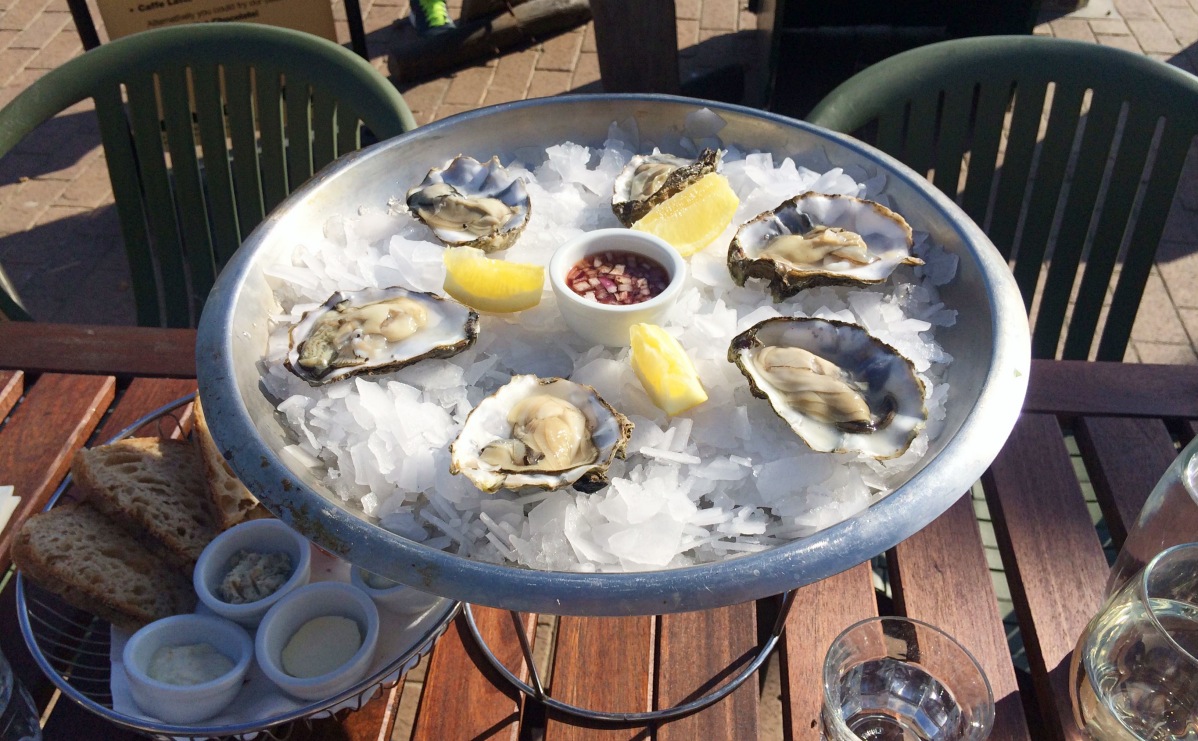 Treat yourself with oysters, a glass of white wine, or they great fish and chips, best one I have ever had!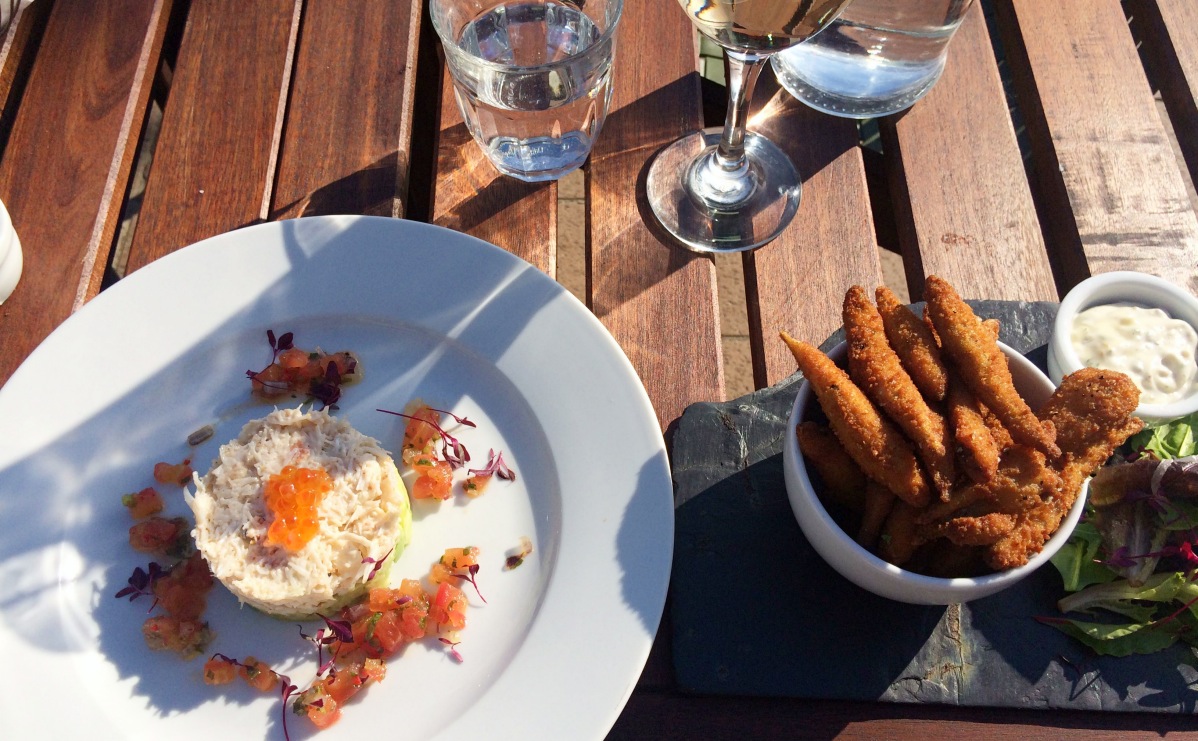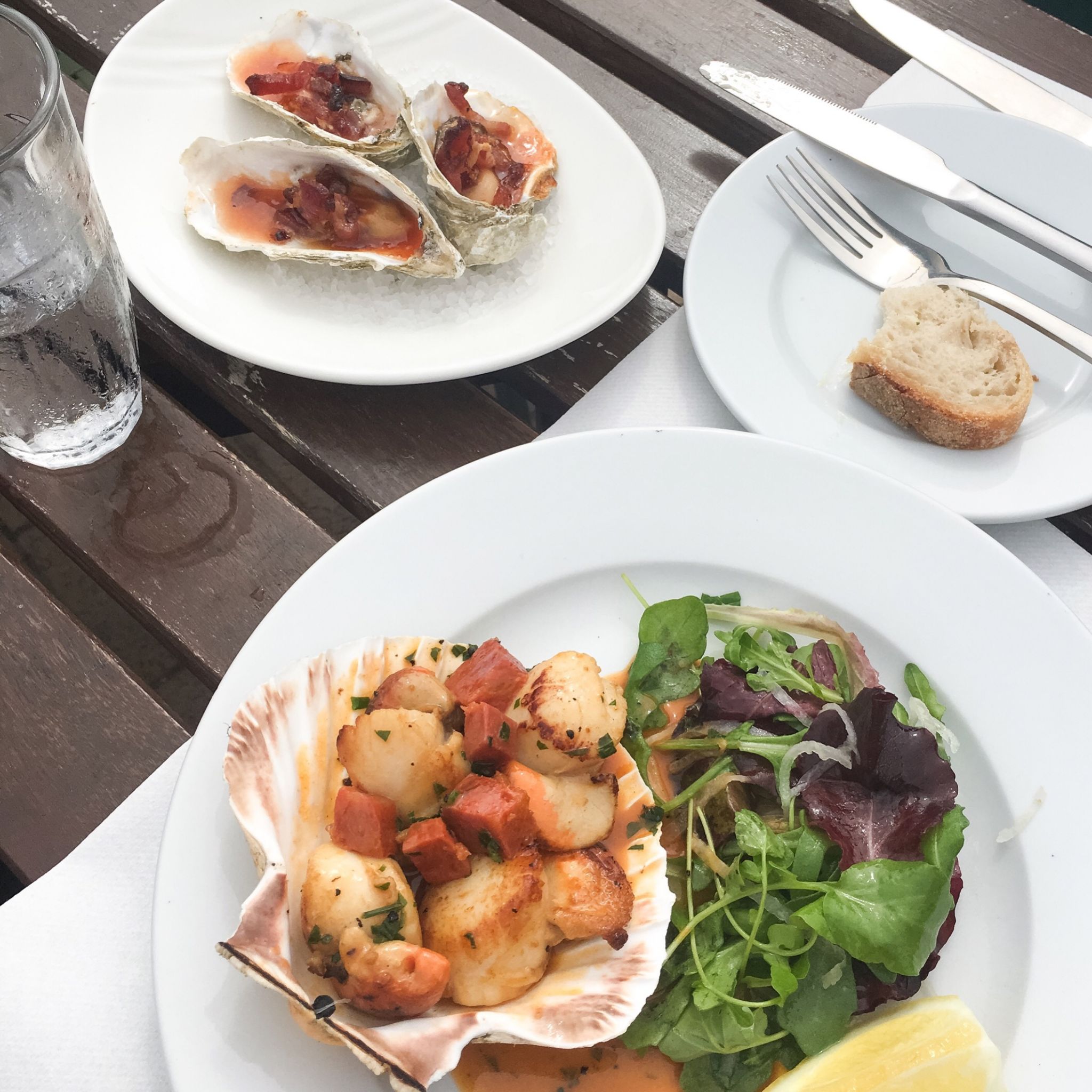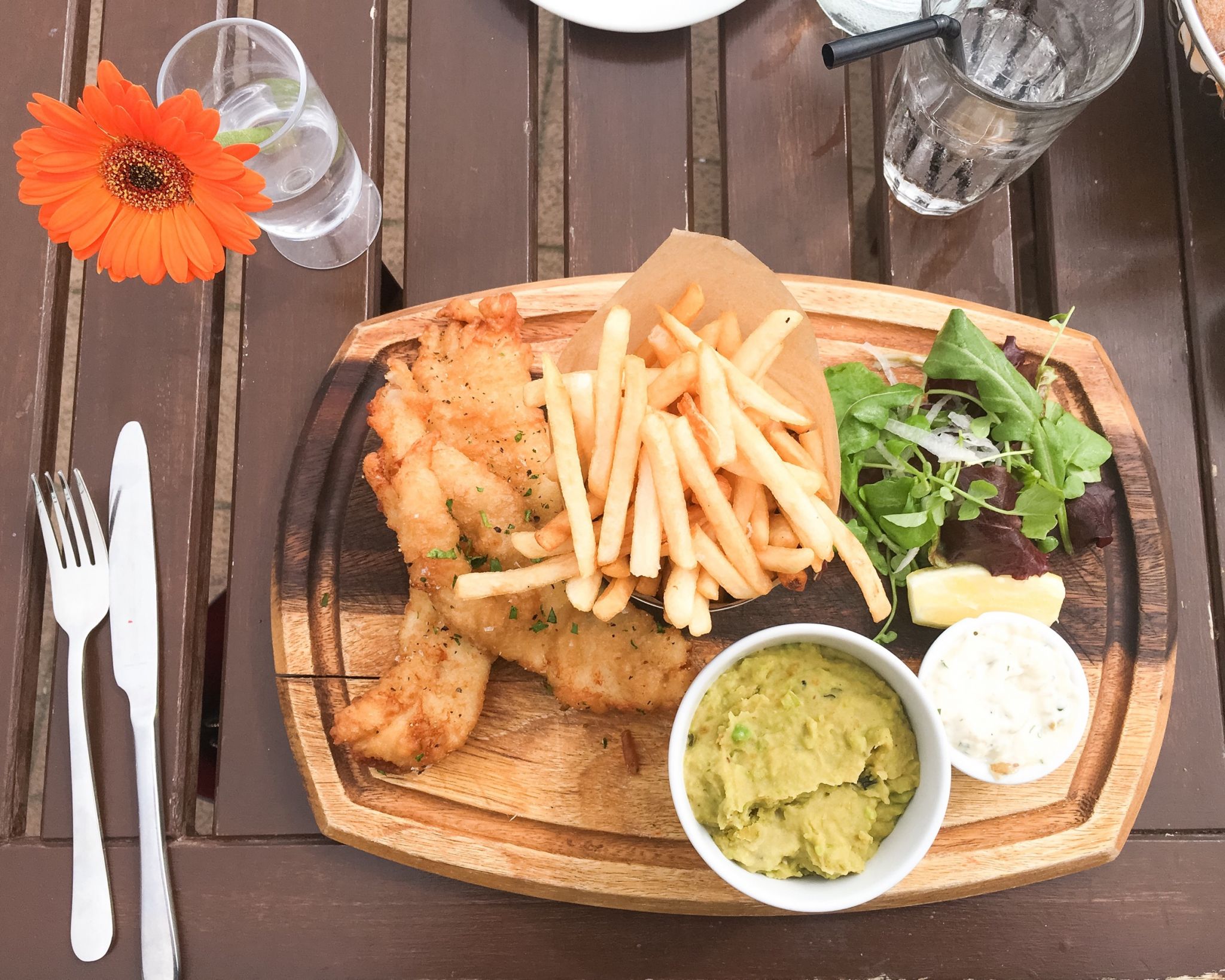 As every good British beach, Brighton has its own colourful bathing huts. Once you are by the beach, walk about 15 minutes towards the west to see them. So pretty.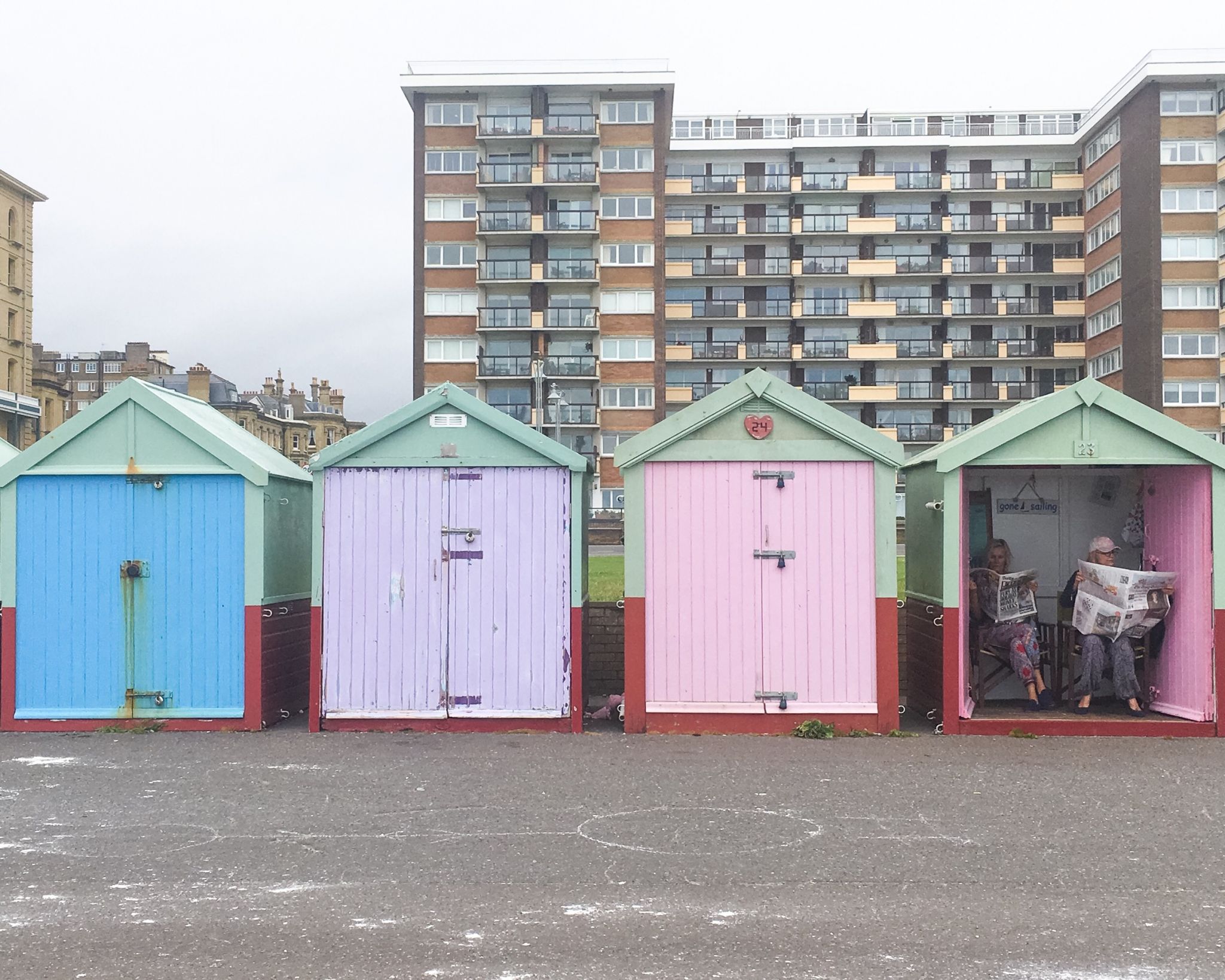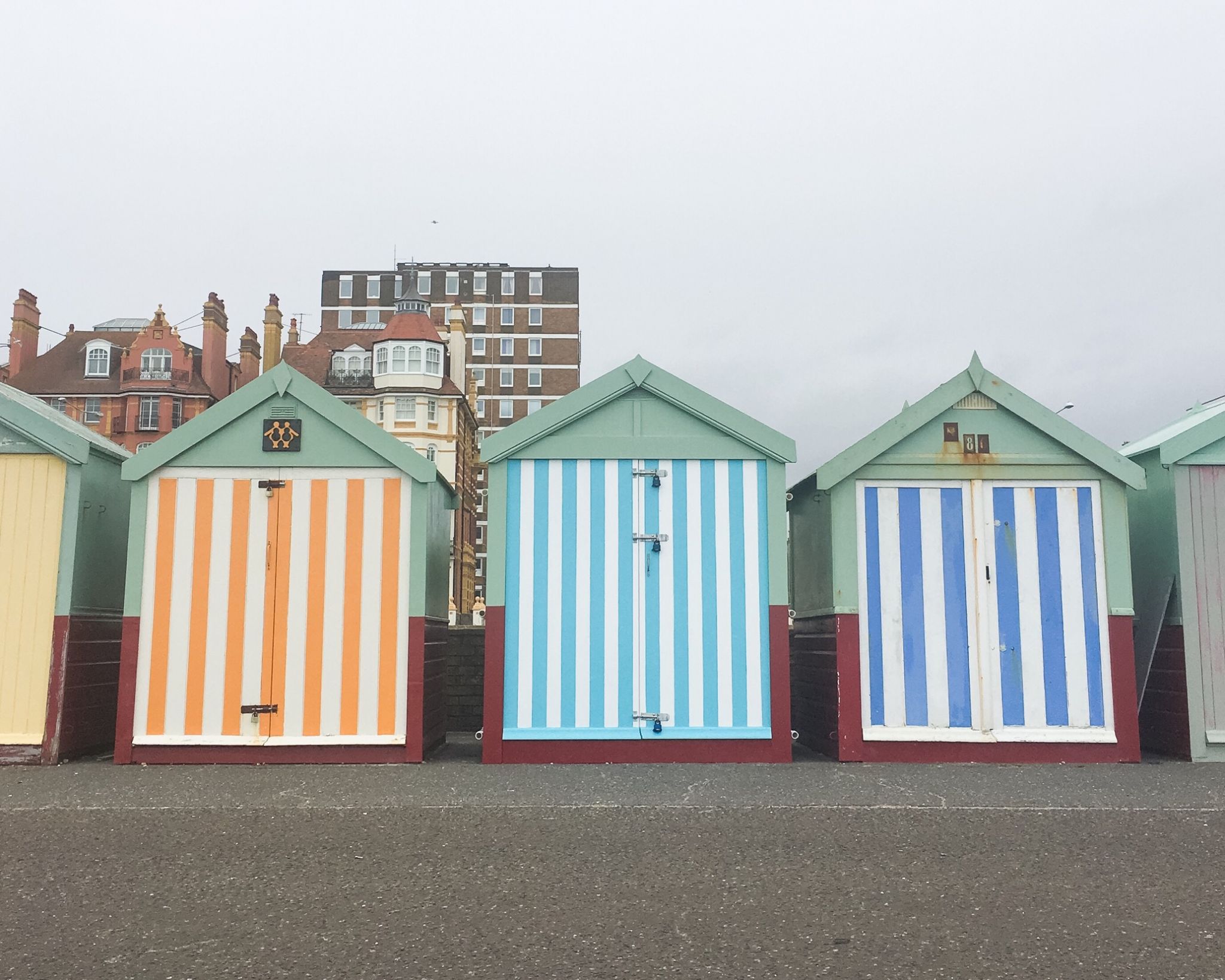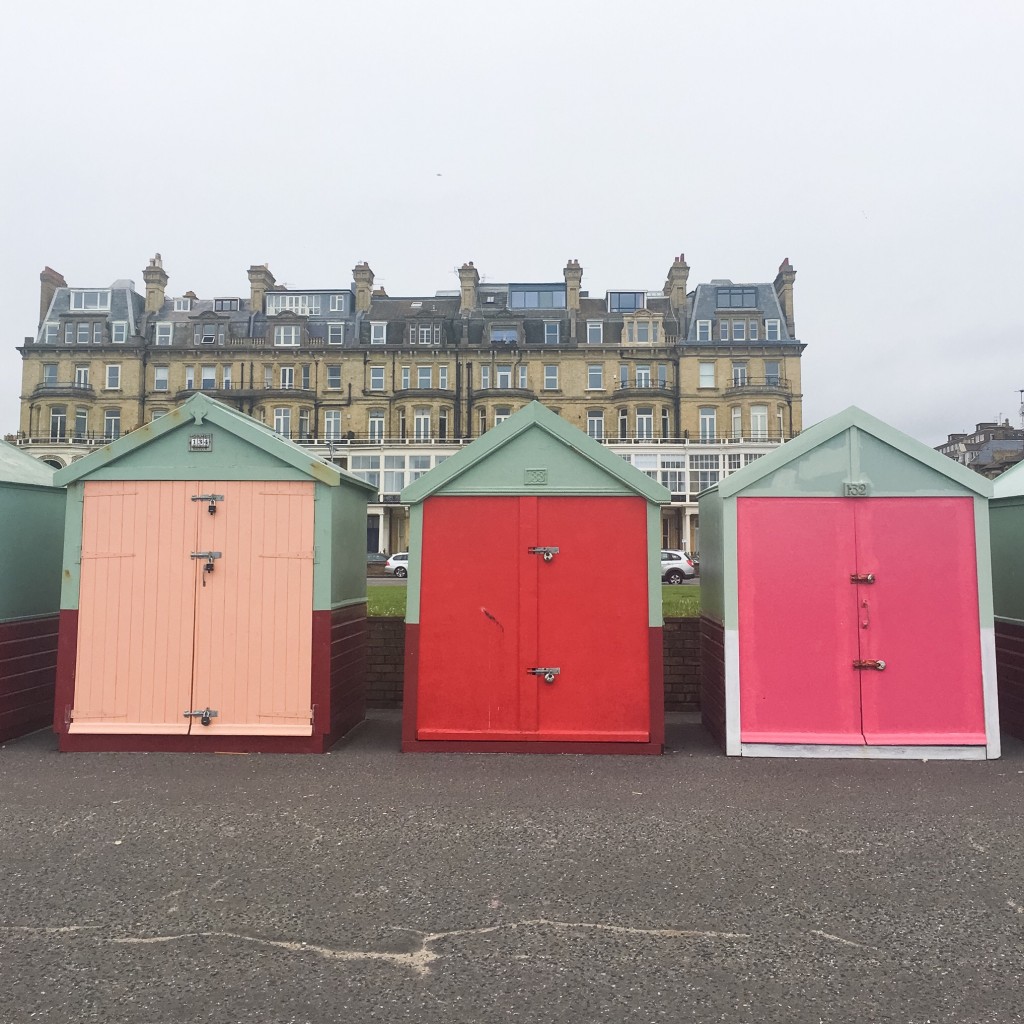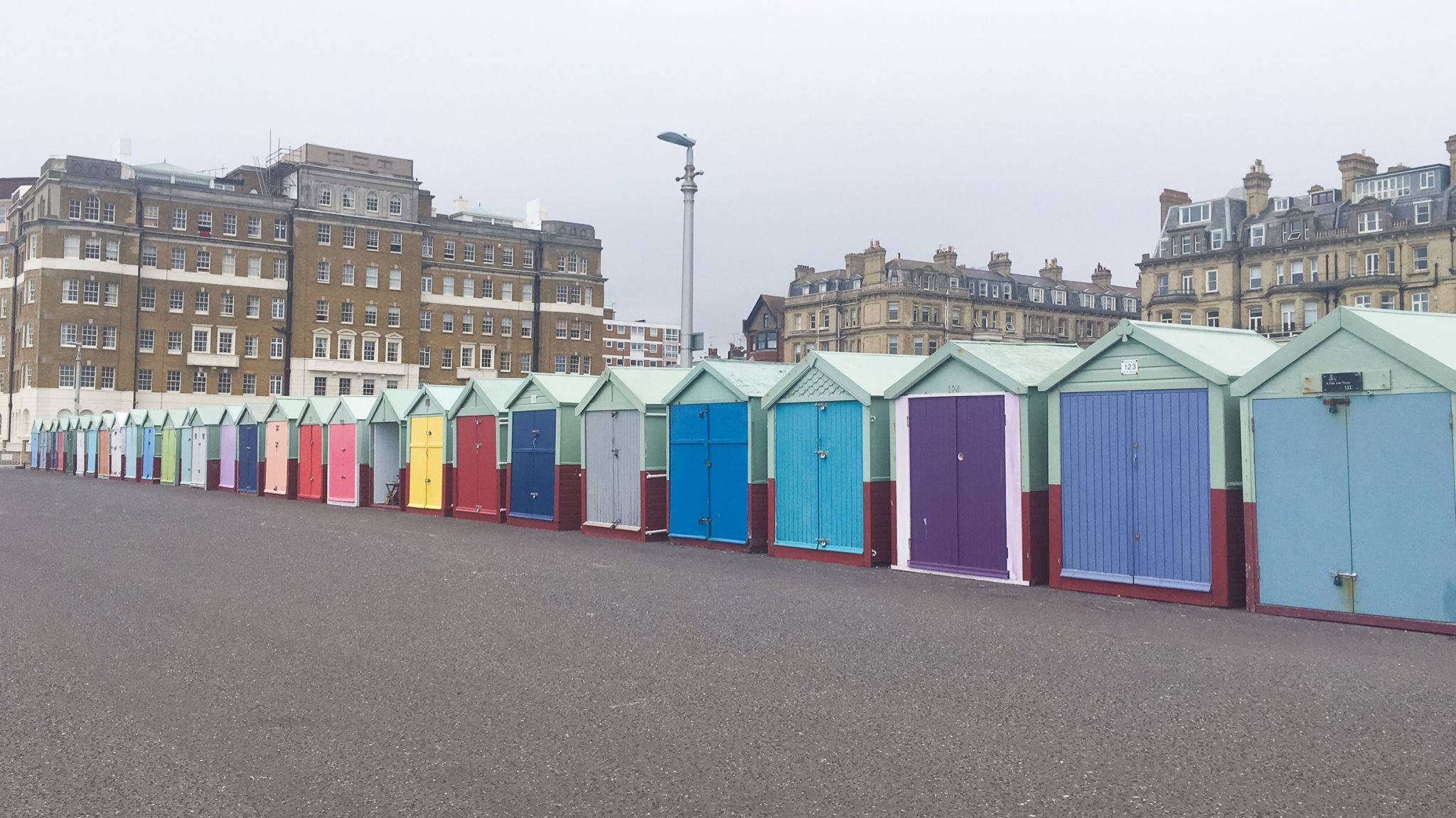 The lanes are an other unmissable part of Brighton. So cute and colourful, there is a very special and vibrant atmosphere in the lanes. Go for a stroll, for a graffiti hunt, for drinks by the pubs, or for some vintage shopping. Really cool.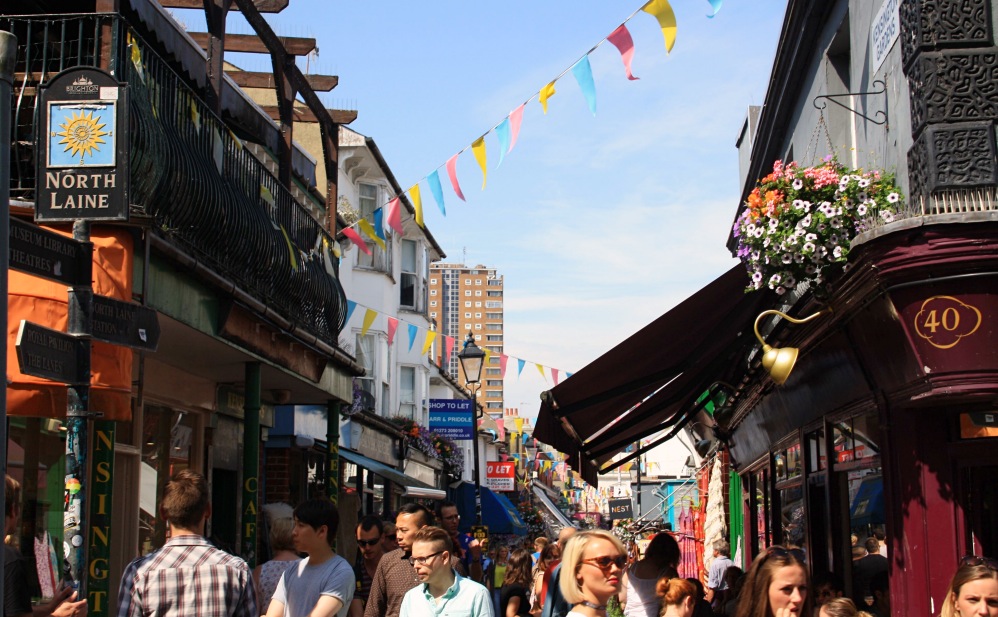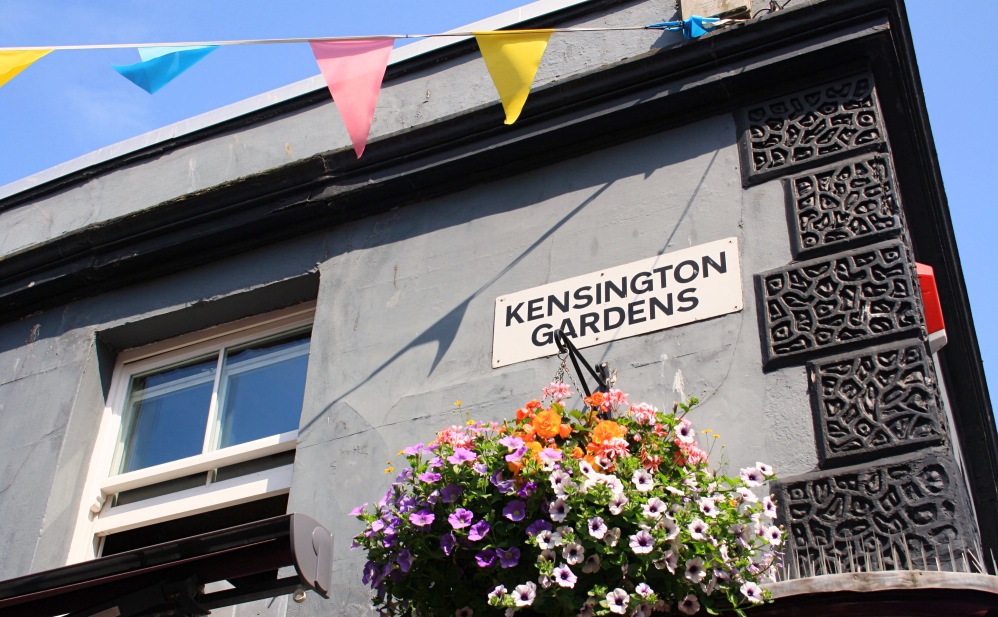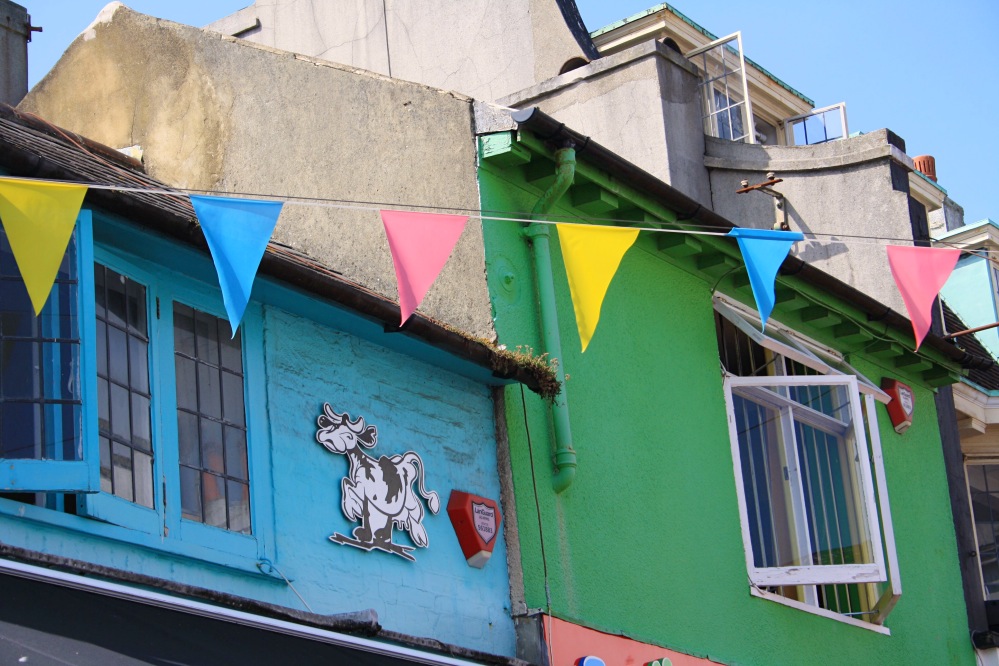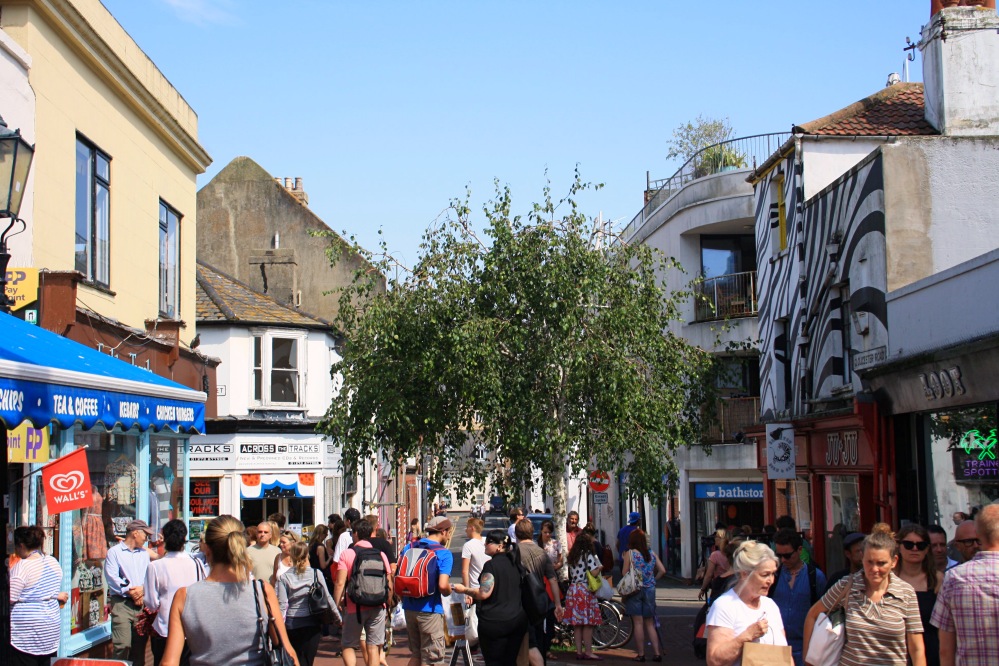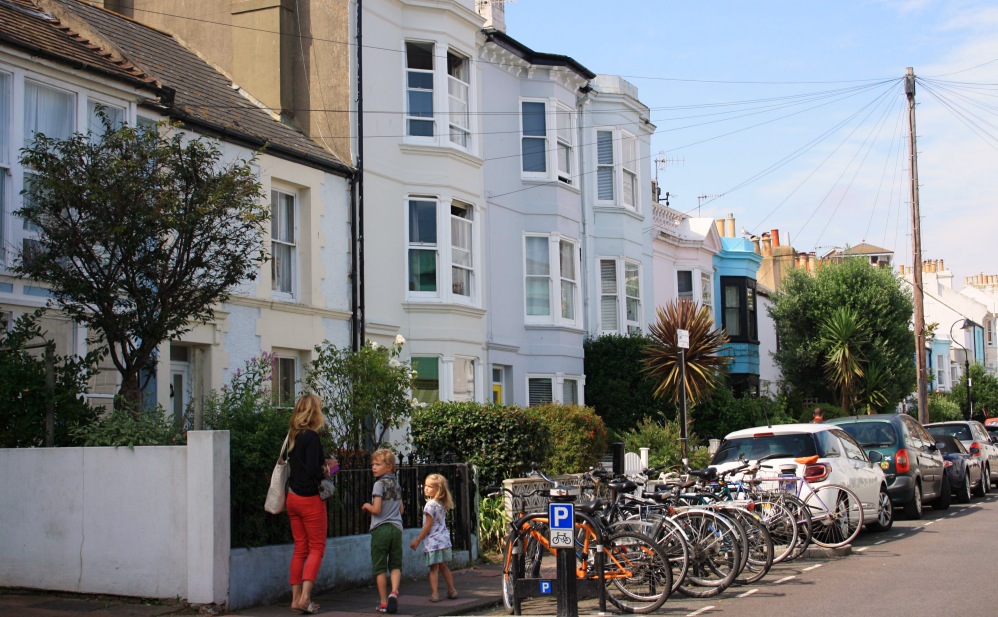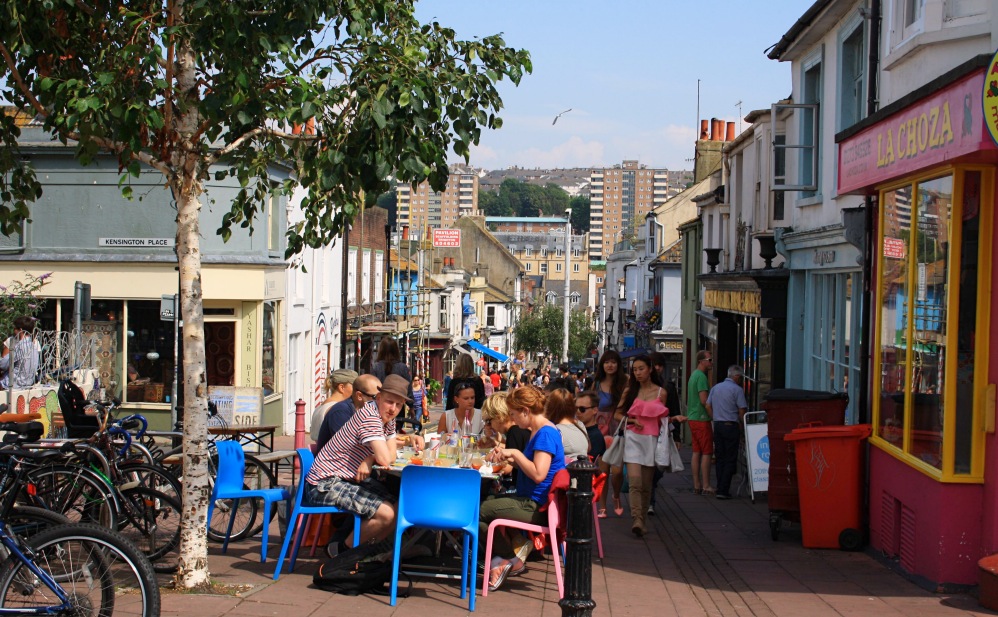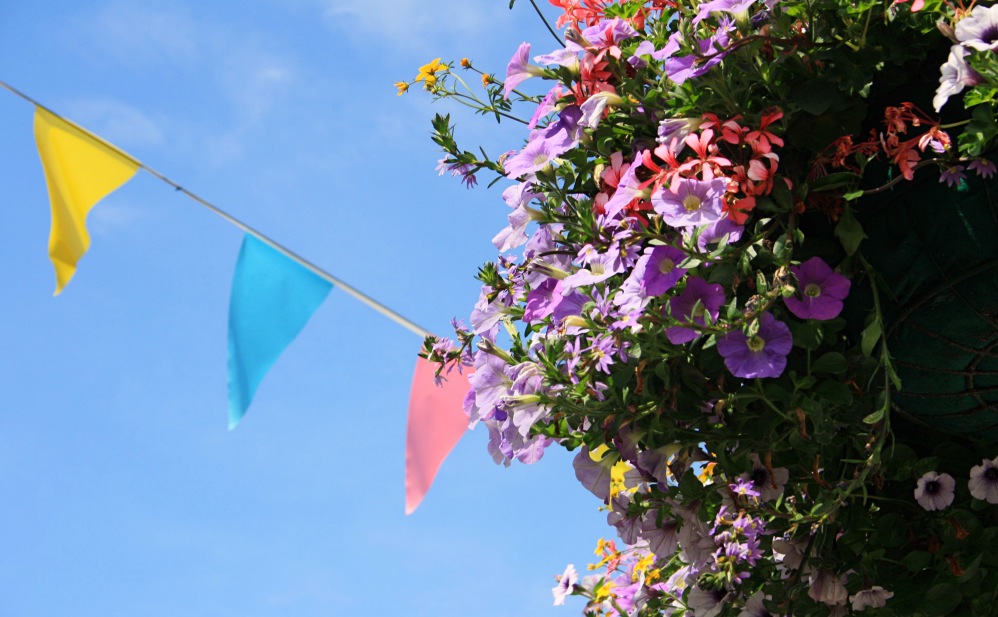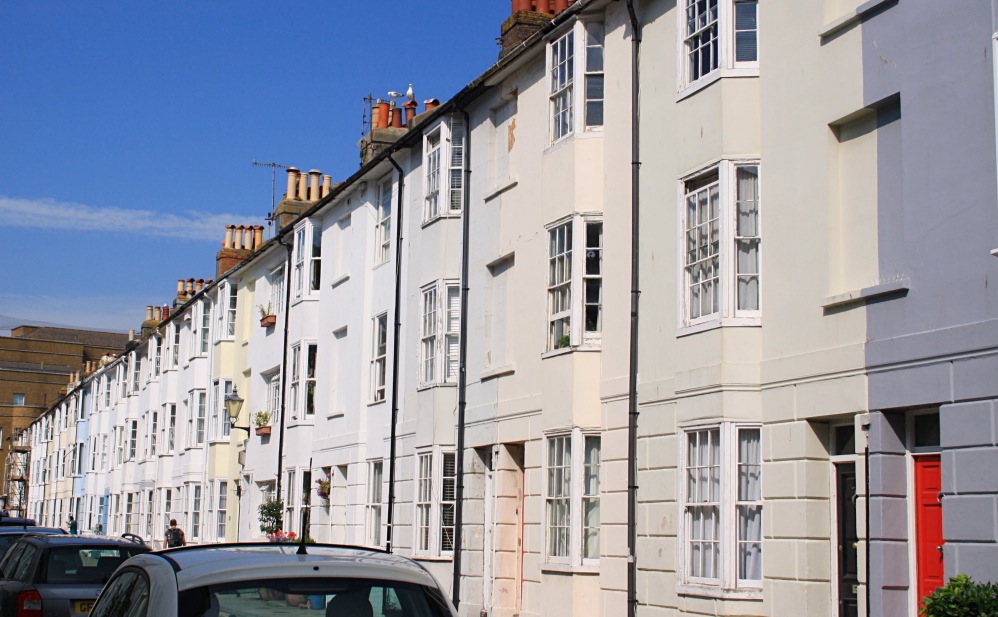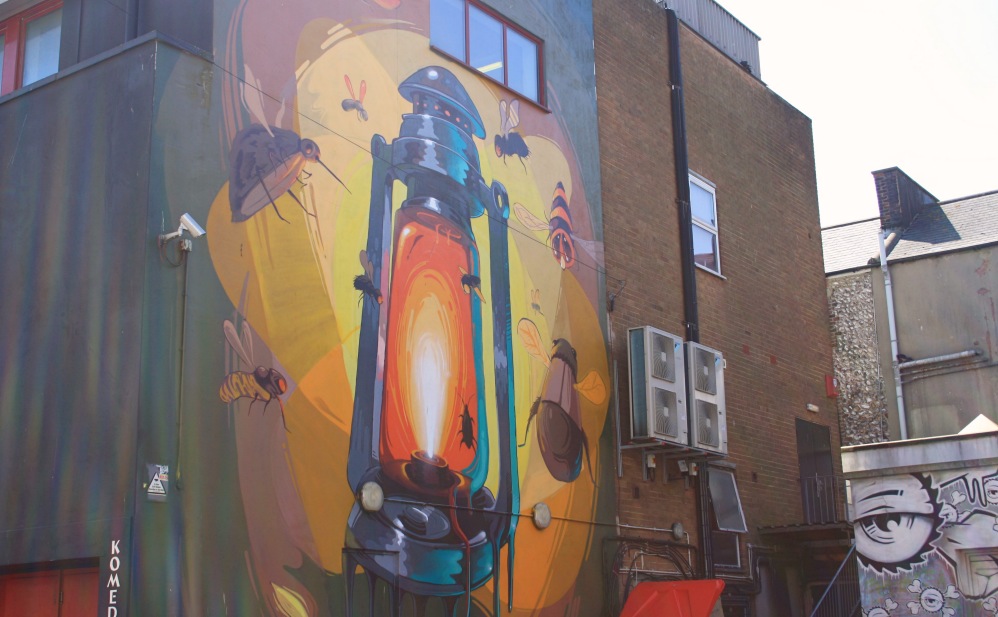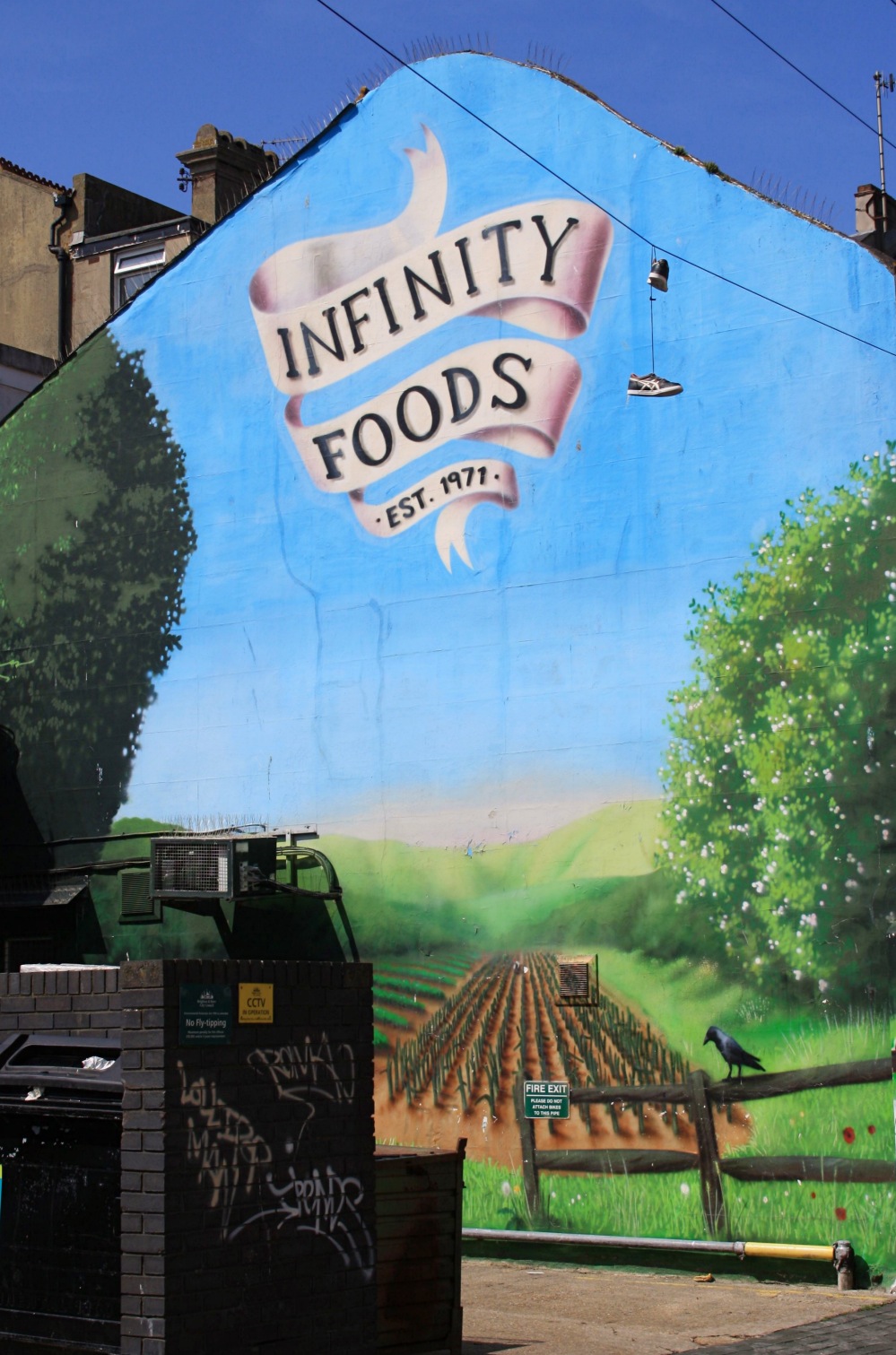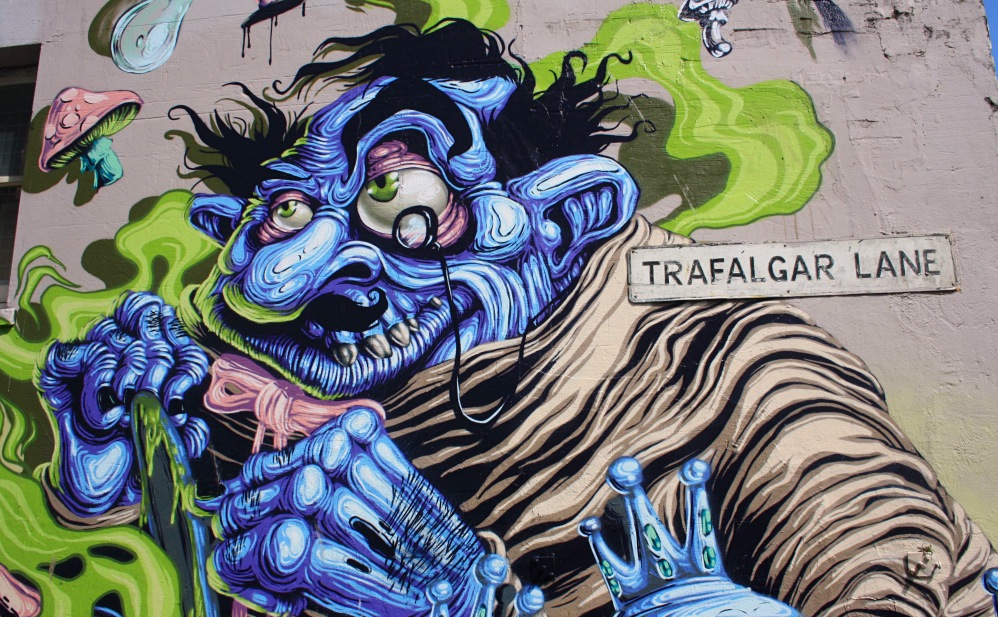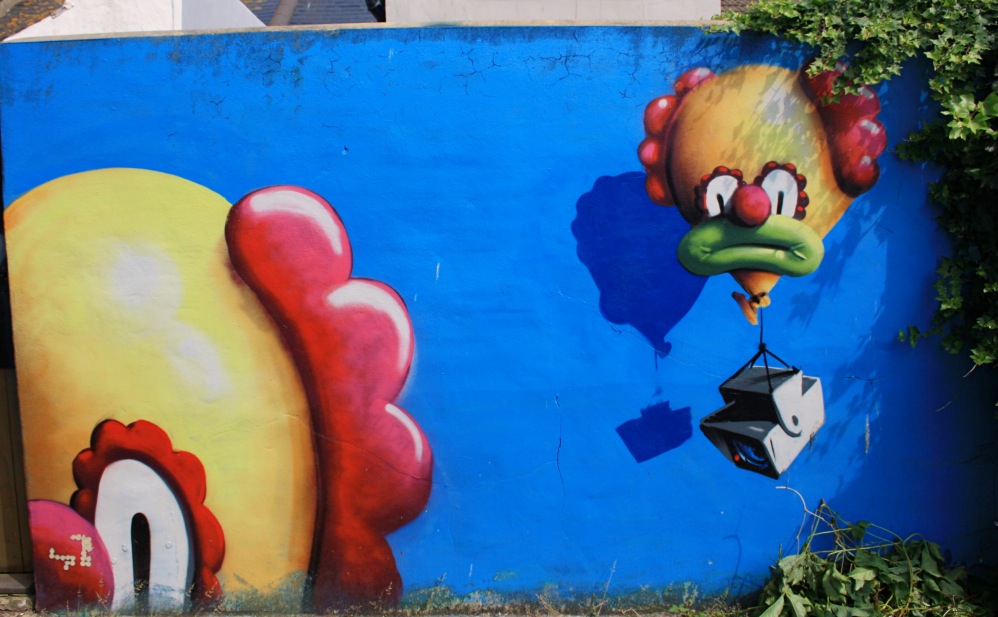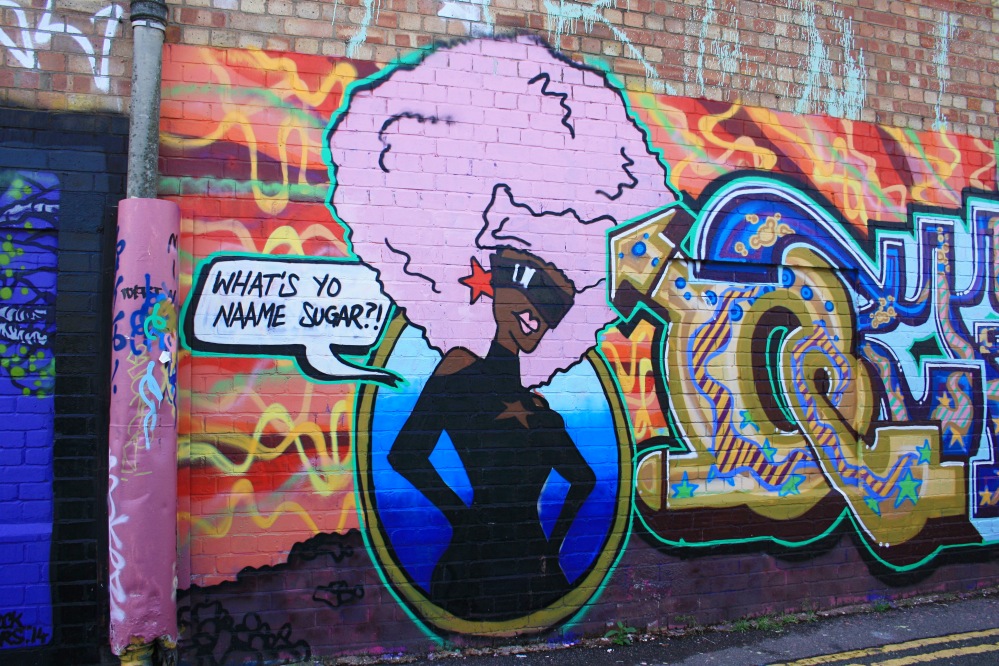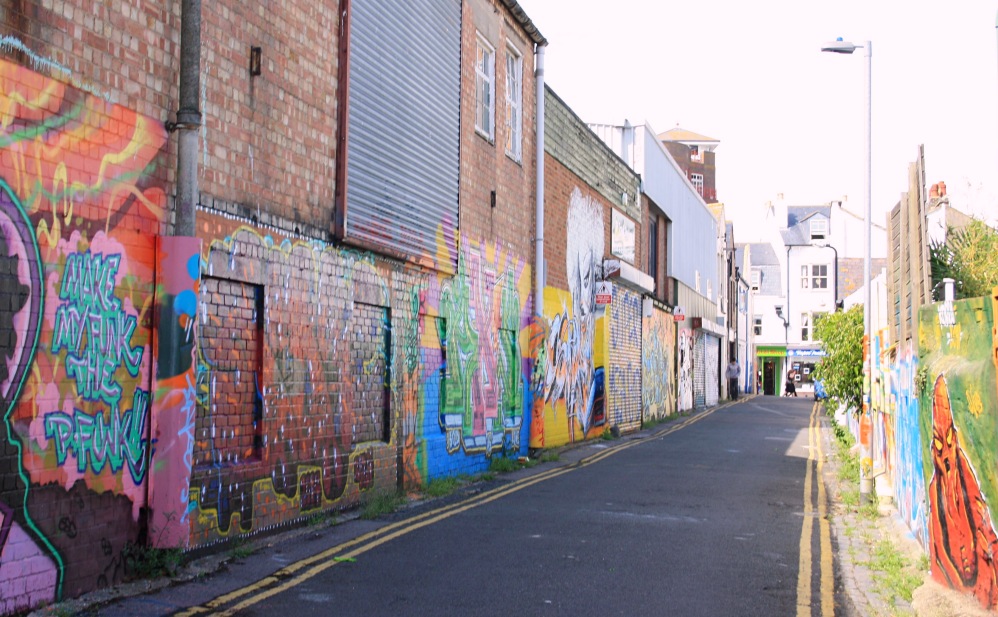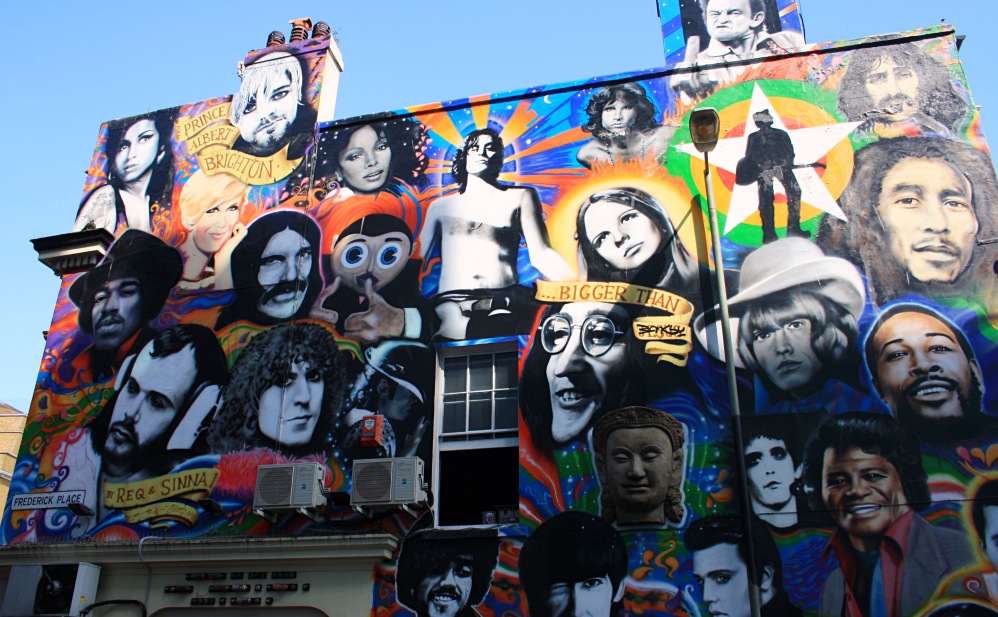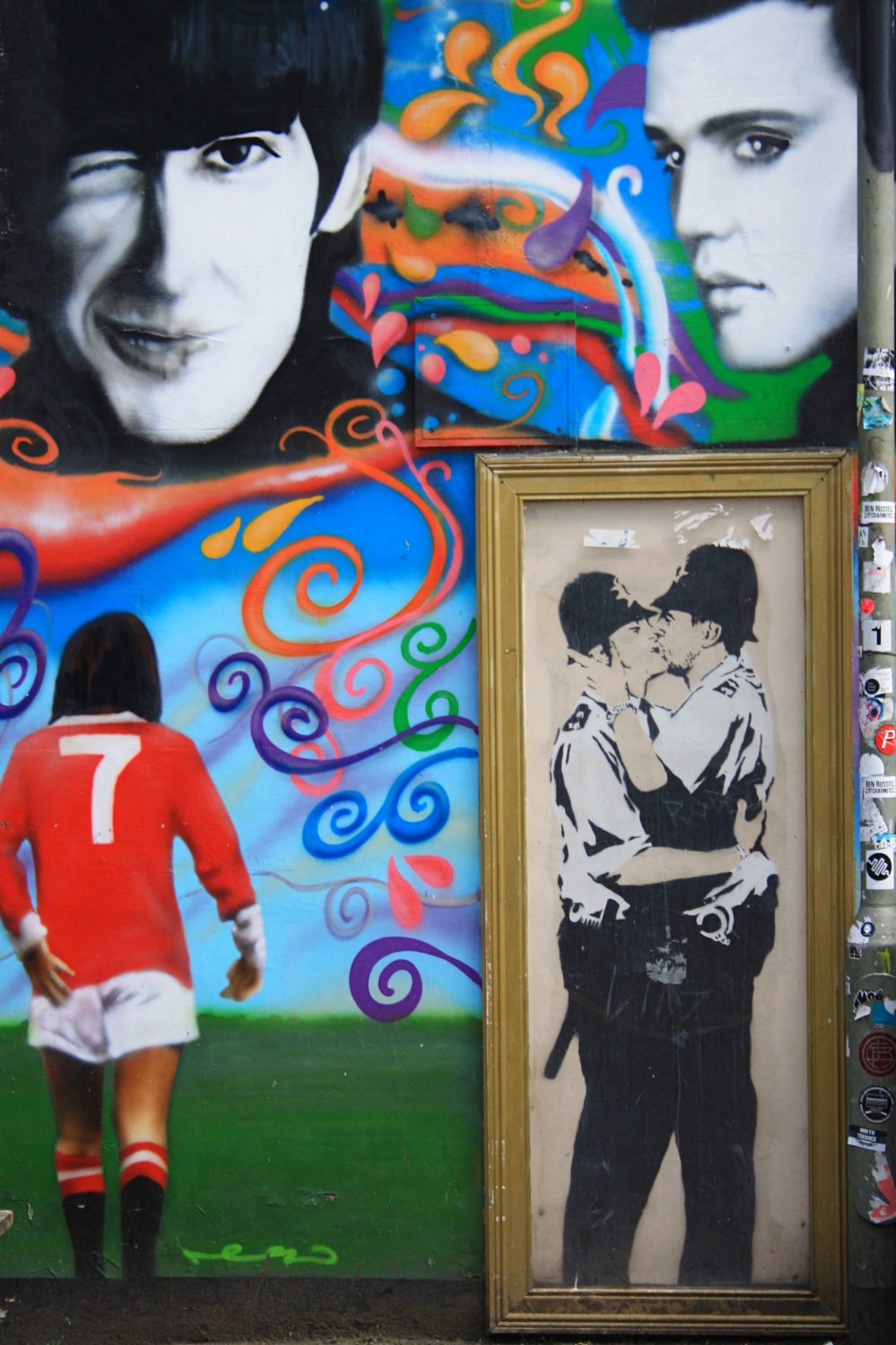 One of the most famous graffiti is that one below, made by Banksi, famous Graffiti artist from Bristol.
Des lanes au célèbre graph Kissing Coopers
Right after the lanes, when you reach the train station, you might want to explore those pretty and colourful streets. It has a notting hill vibe but the Brighton way. Always.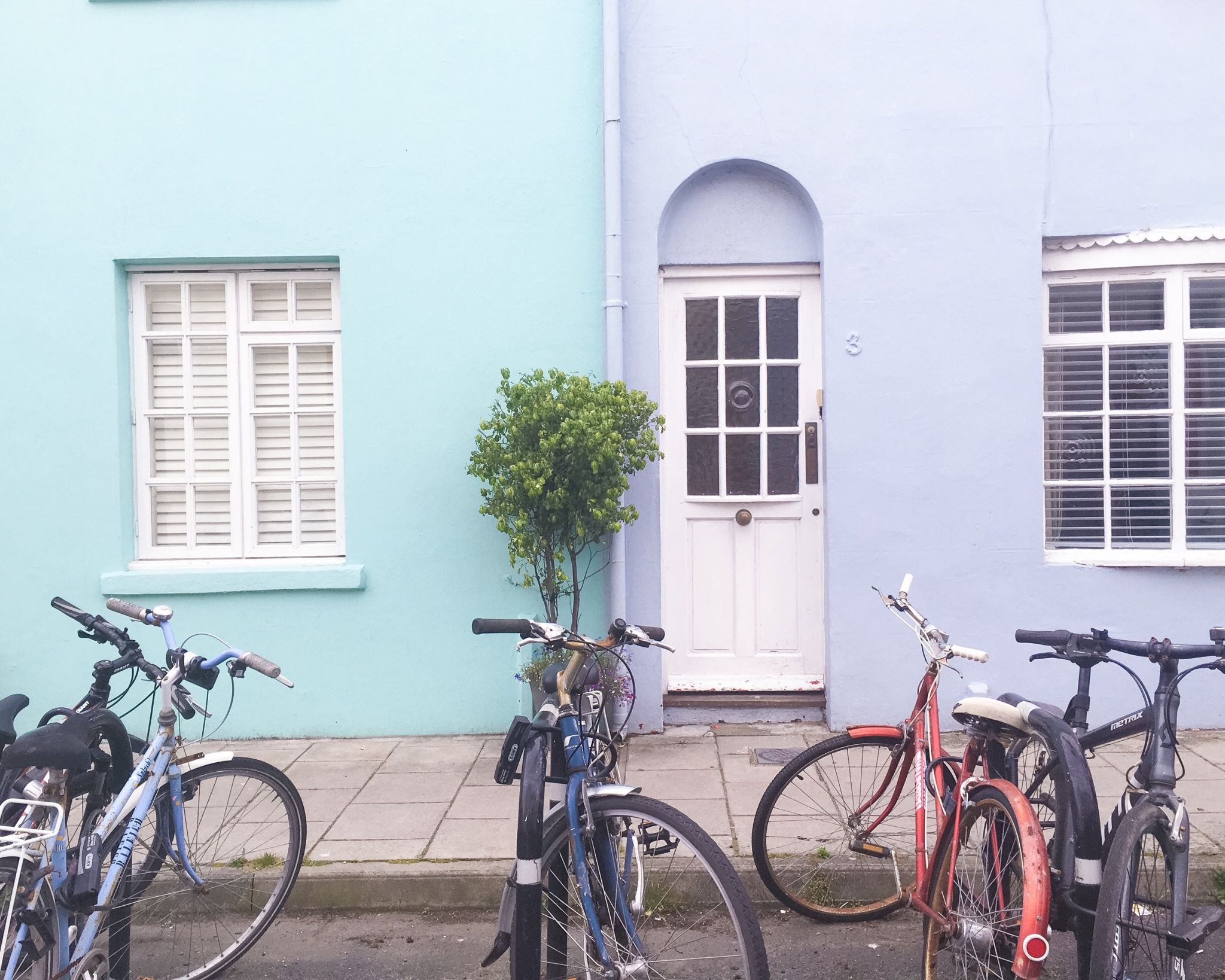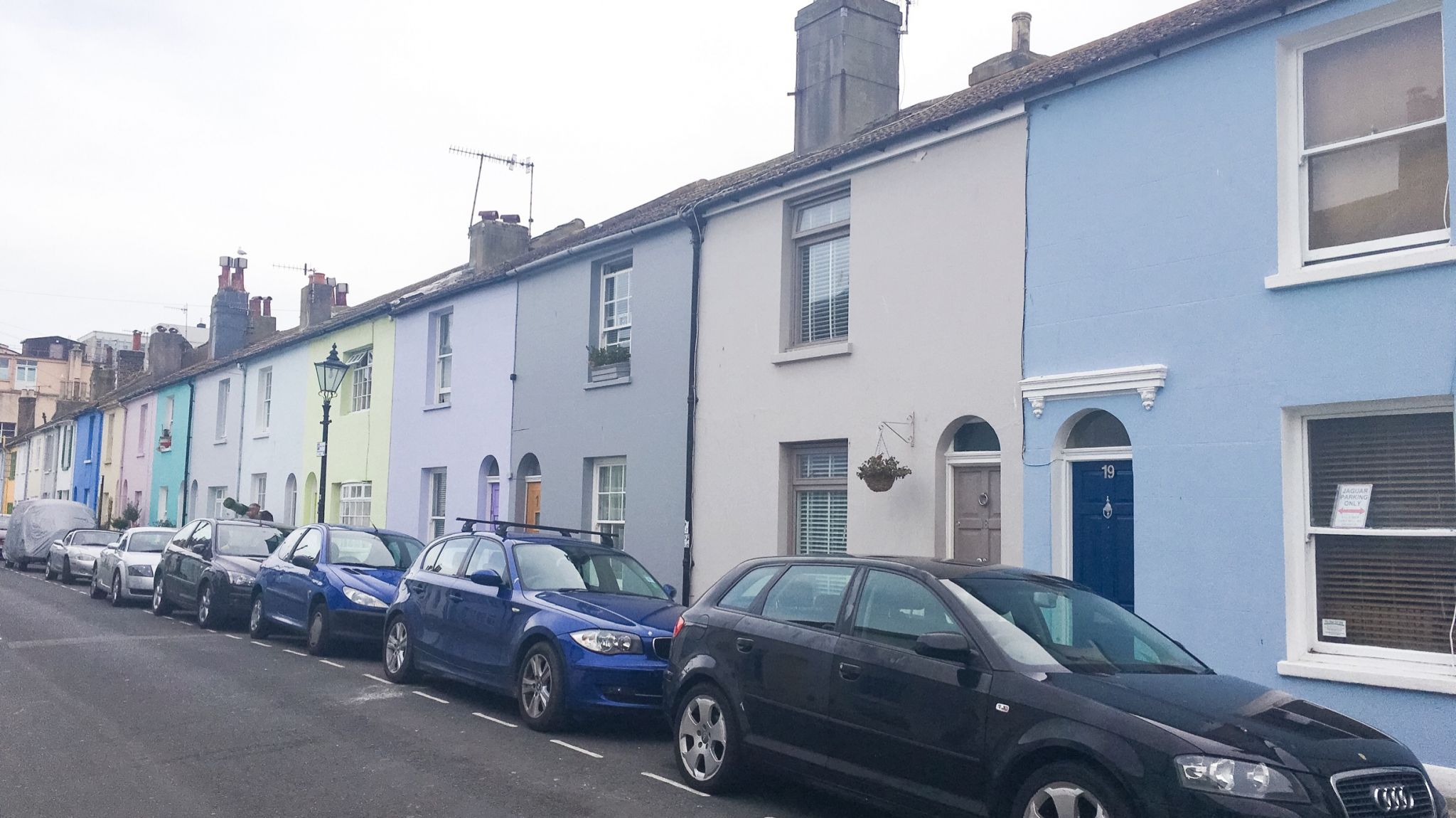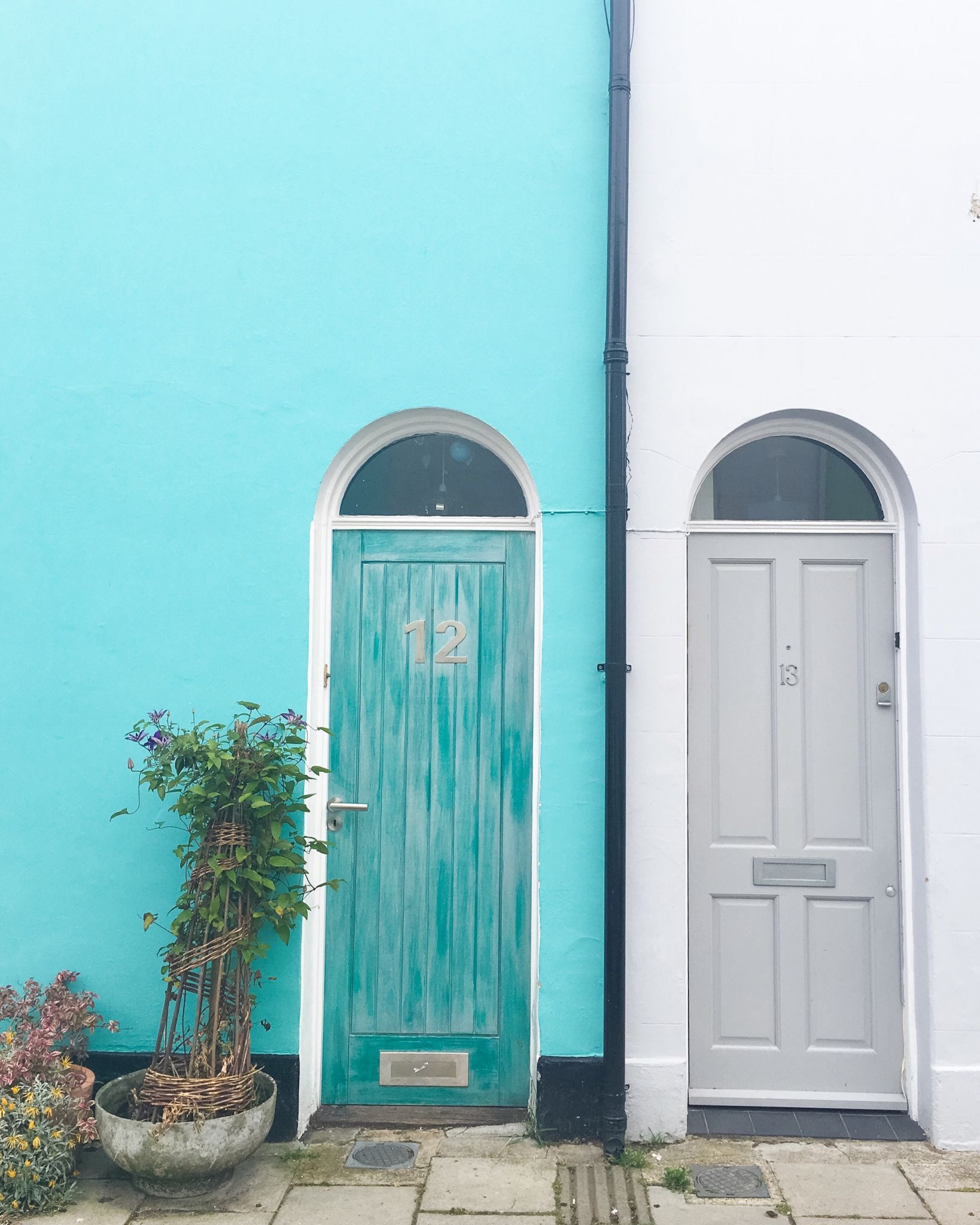 An other thing to do in Brighton when it's super sunny like that day is go up the wheel. You might feel like a tourist for a bit but after all, you are, so that's ok. The view is really gorgeous from there.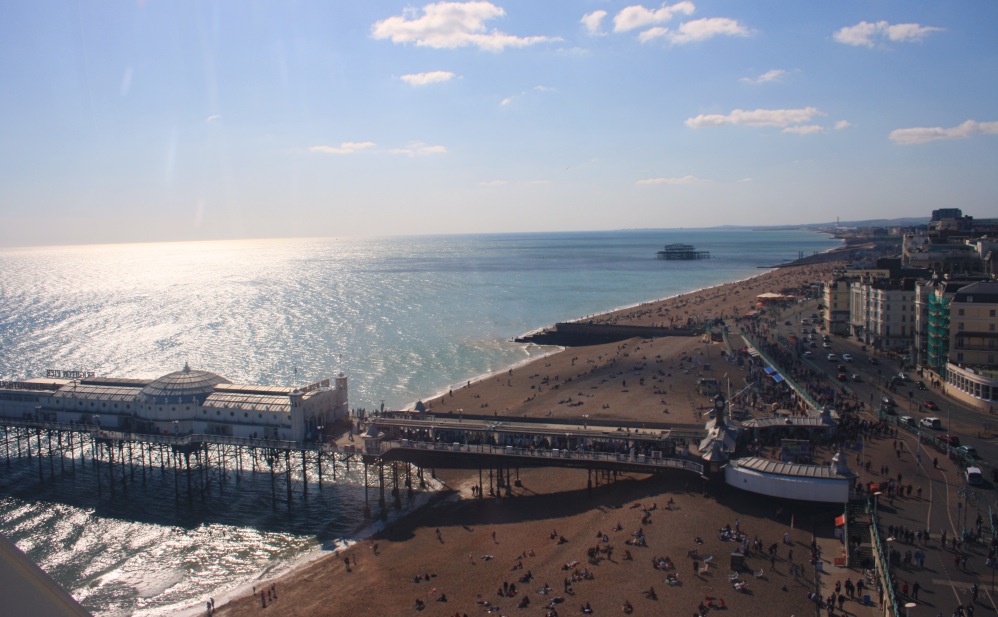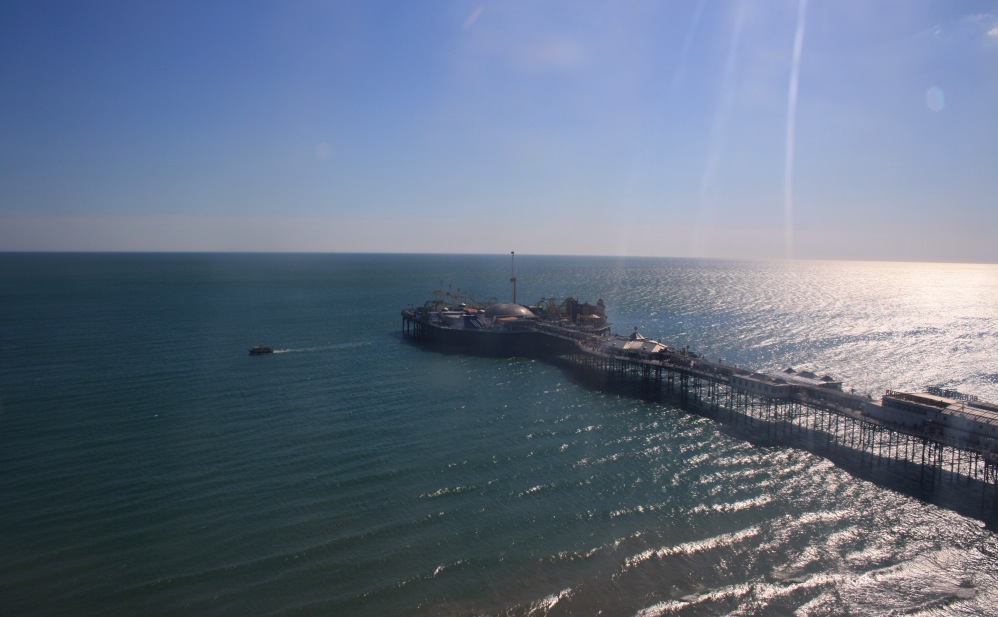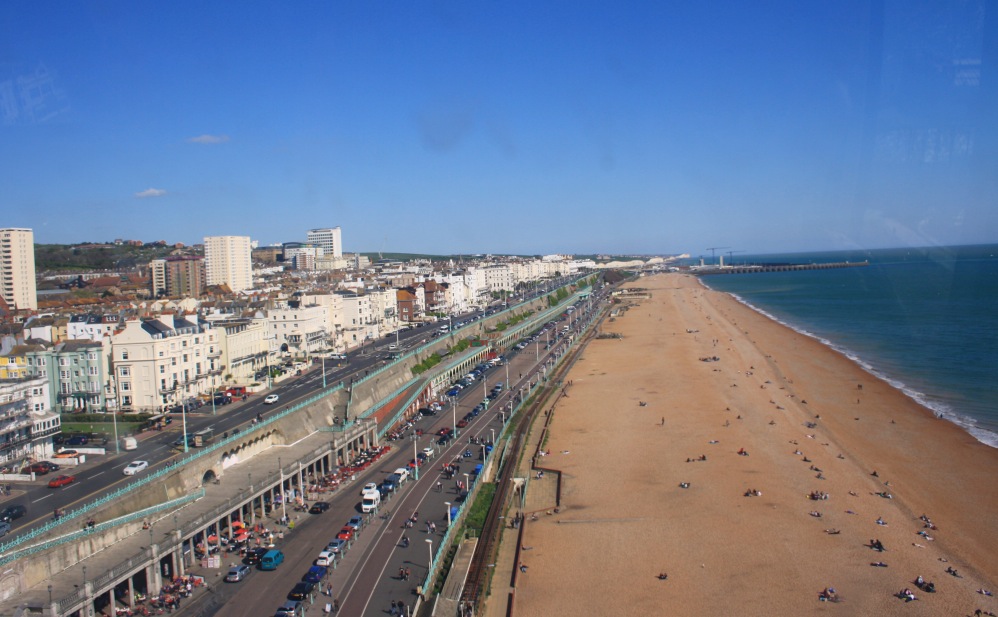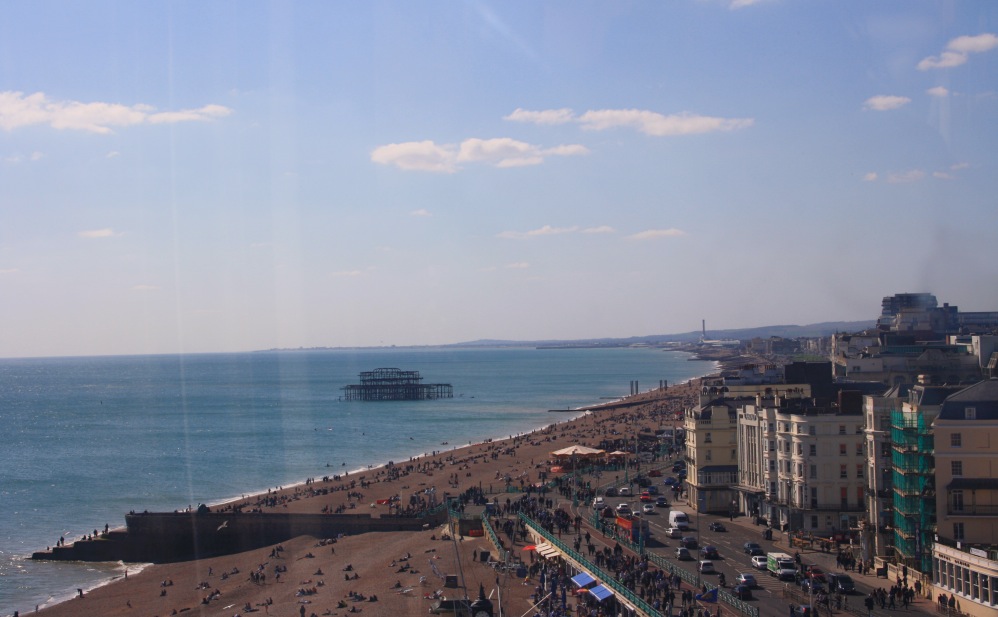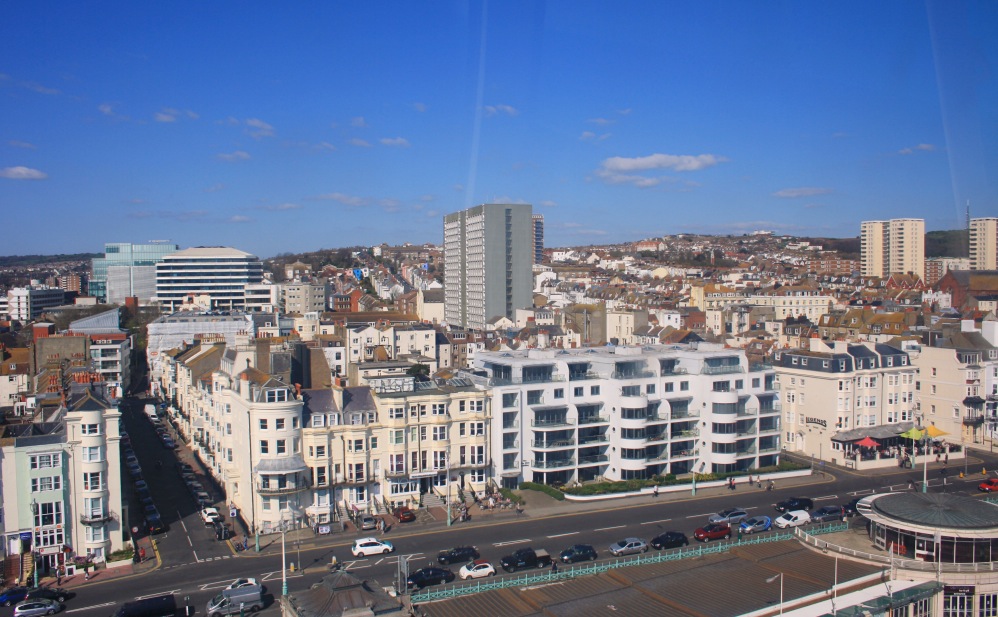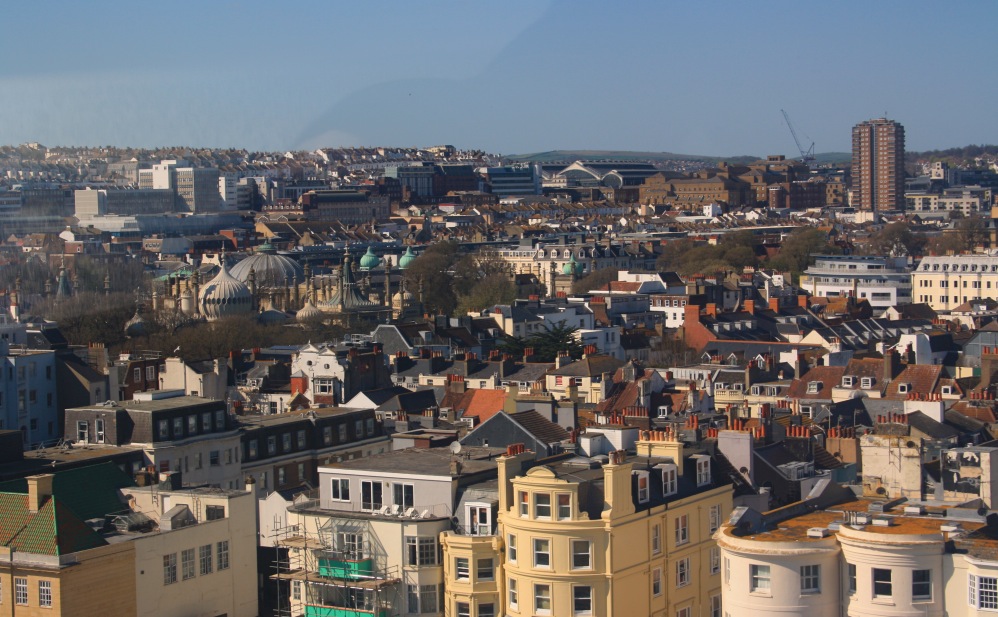 The Royal Pavilion
Built at the beginning of the 19th century for Prince George IV, the Royal Pavilion was his holiday residence. It now belongs to the city of Brighton. Clearly inspired from the indian architectural style, it gives Brighton a very distinct touch and a great history to hear. Don't forget to stroll in the gardens as well. Gorgeous.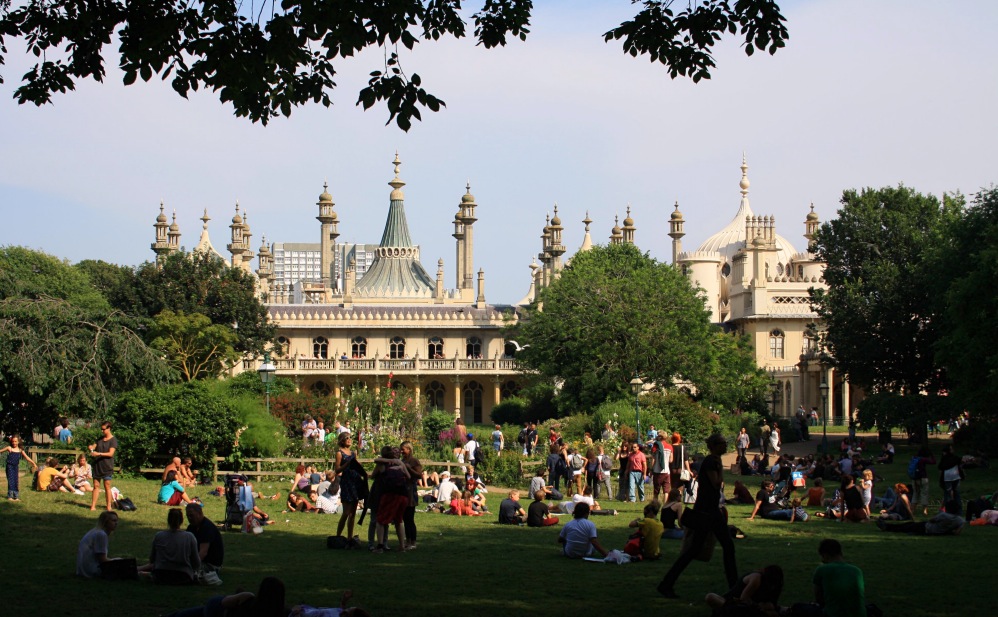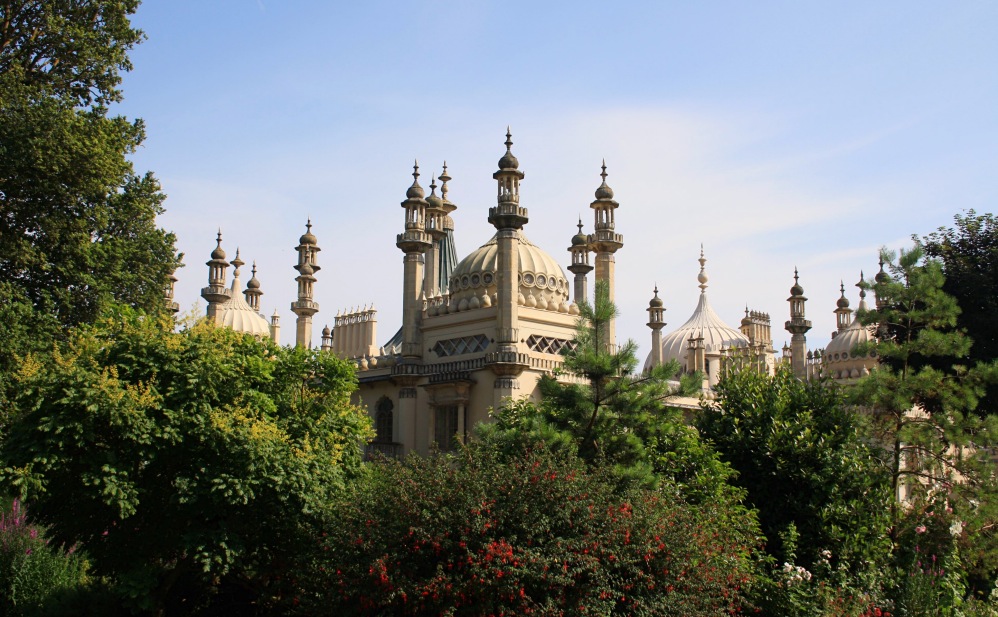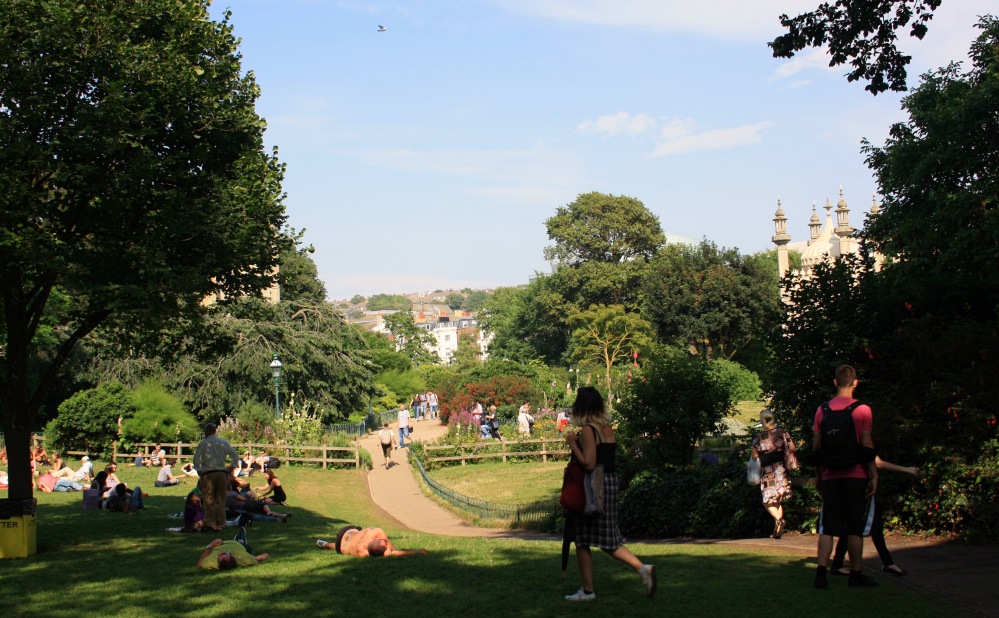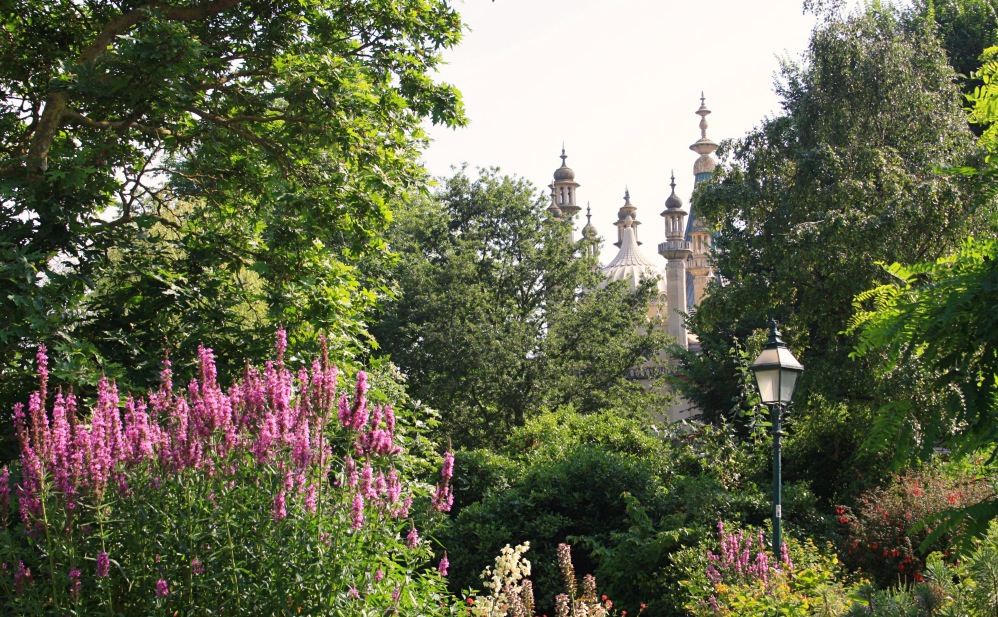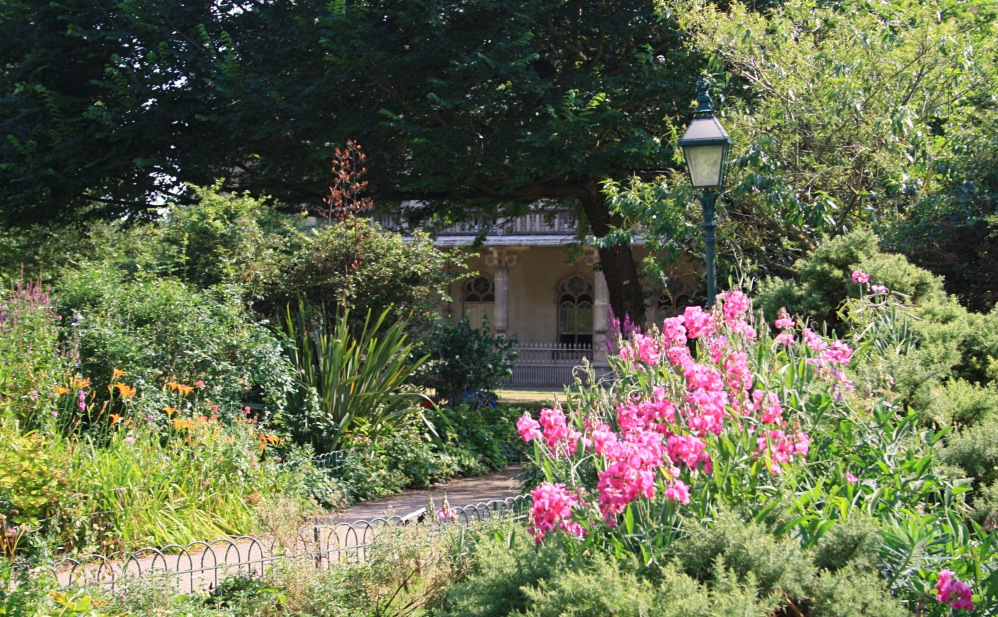 Perfect sunset
Generally, it's pretty hard to leave and head back to the station… Even though I have always been only for a day in Brighton, there is always that great holiday feeling that makes us all want to stay longer and longer. The good thing is, the longer you stay, the more likely you will be to see incredible and perfect sunsets like this one.