Les afternoon tea à Londres, c'est mon pêché mignon. Je ne me lasse jamais de ce moment de convivialité et de gourmandises à partager entre amis. Un moment un peu suspendu où l'on savoure simplement l'instant présent. Après avoir testé plusieurs adresses comme le Bluebird, très "Made in Chelsea", un afternoon tea à emporter, parfait pour l'été, ou un afternoon tea insolite à bord d'un vieux bus londonien, pas simple de continuer à rester émerveillée. Des adresses d'afternoon tea à Londres il y en a tous les coins de rue, mais une adresse un peu différente des autres sans se ruiner et dépasser la barre des £30, pas si simple. Et puis on m'a parlé du Modern Pantry, ce restaurant tenu par un chef Néo-Zélandais, qui proposait un "Afternoon Tea with a twist".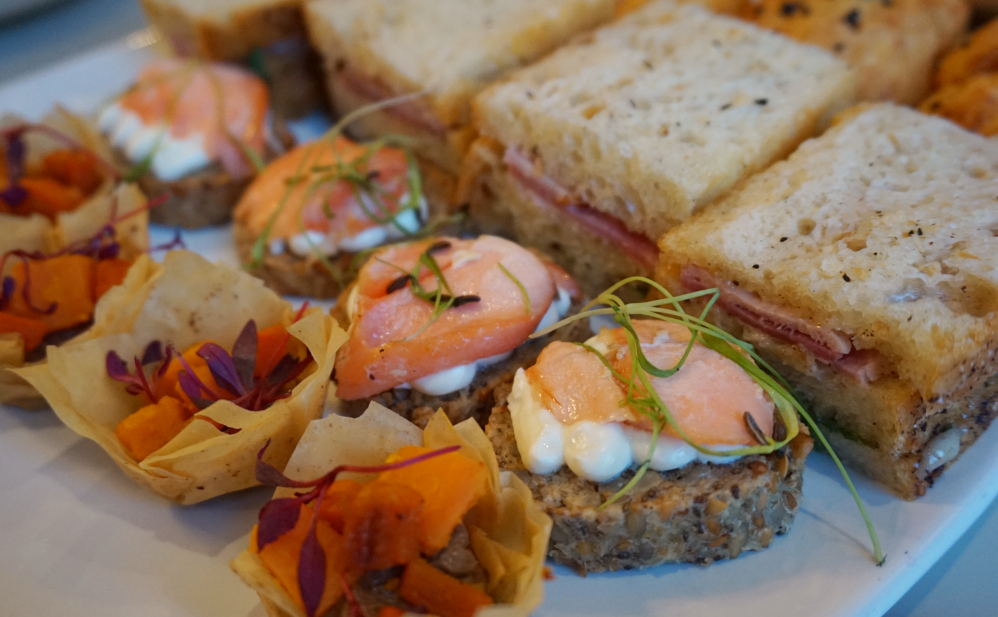 Le Modern Pantry, situé dans le très agréable quartier de Clerckenwell est aussi mignon qu'agréable. Nous sommes reçues avec le sourire et une coupe de prosecco offerte pour nous faire oublier le retard que le dressage de notre table prend. Un bon début.
La vaisselle est délicate et mignonne dans un style très British, et à l'arrivée de la nourriture, c'est l'émerveillement. La description de chaque pièce de l'afternoon tea est sans fin tellement les associations de saveur sont uniques et originales. Les mini plats ont clairement été préparé avec soin et attention, et on ne sait pas vraiment par où commencer.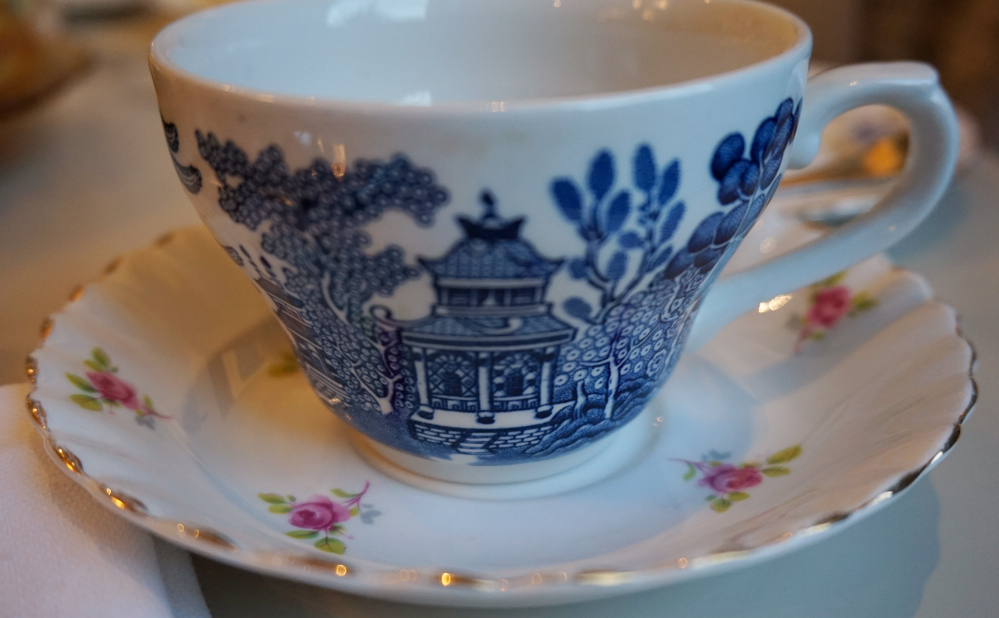 La description de chaque petite "bouchée" est interminable tellement les associations de goûts et de saveurs sont diverses et uniques. "L'afternoon tea with a twist" du Modern Pantry n'aurait pas pu mieux trouver son nom. En plus d'être délicieux les minis plats sont aussi très jolis.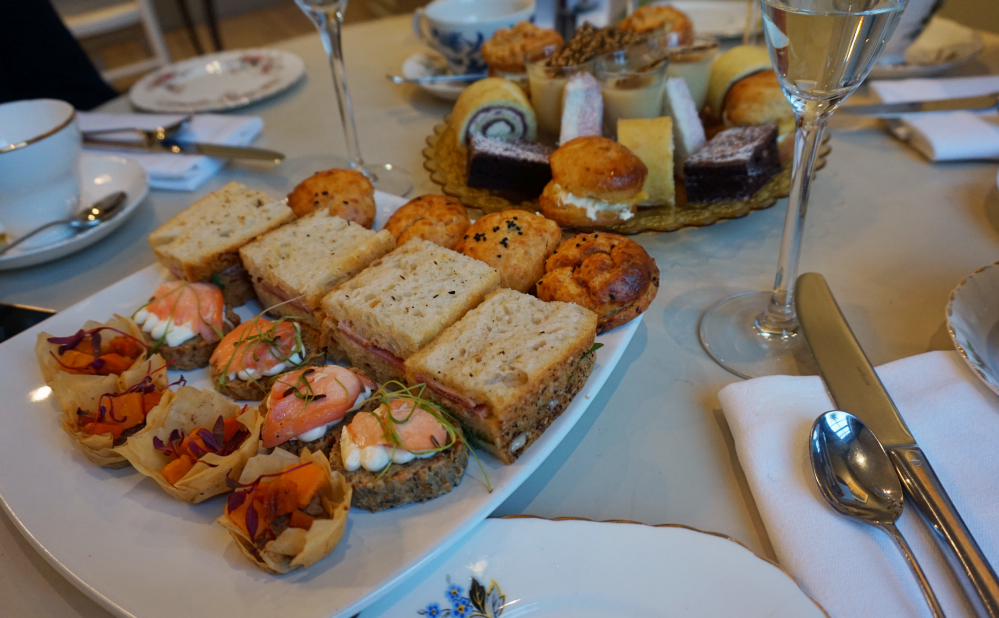 On commencer par le salé et on enchaîne par le sucré. Ou l'inverse. Peu importe. Et l'un ou l'autre, franchement, on ne sait pas trop par où commencer.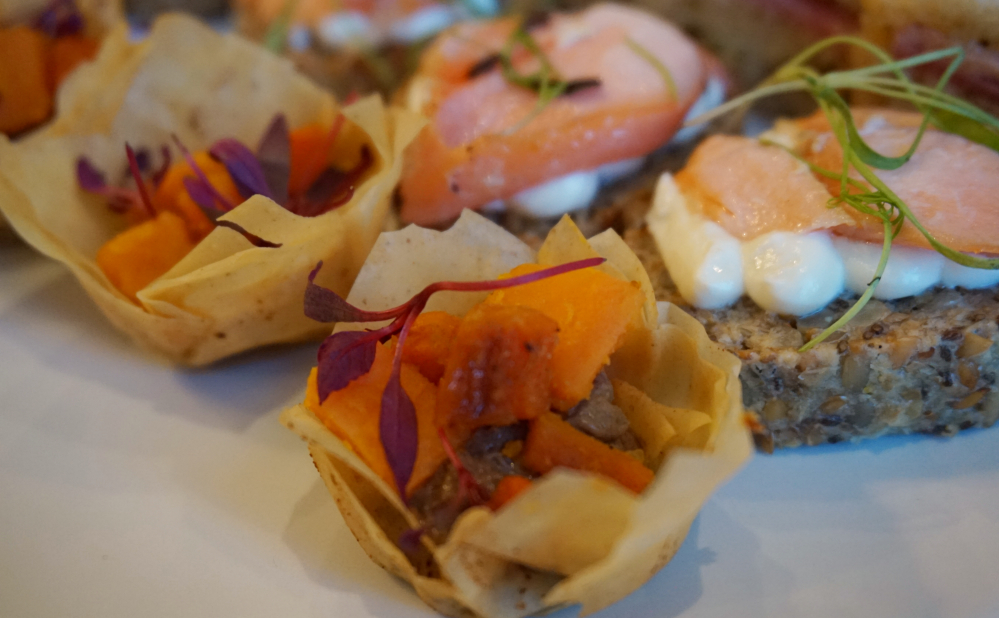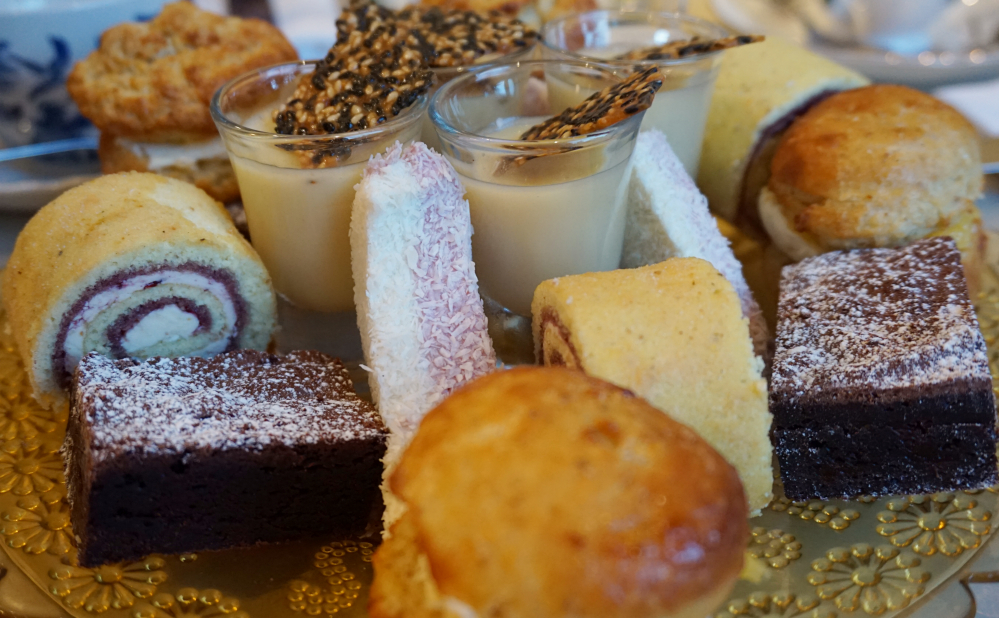 Petit coup de coeur pour les mini scones à la "clotted cream" et au citron.
Le lieu est quand à lui moderne, épuré et particulièrement agréable. Plus de photo sur le site du restaurant mais un petit extrait ci-dessous piqué sur le site.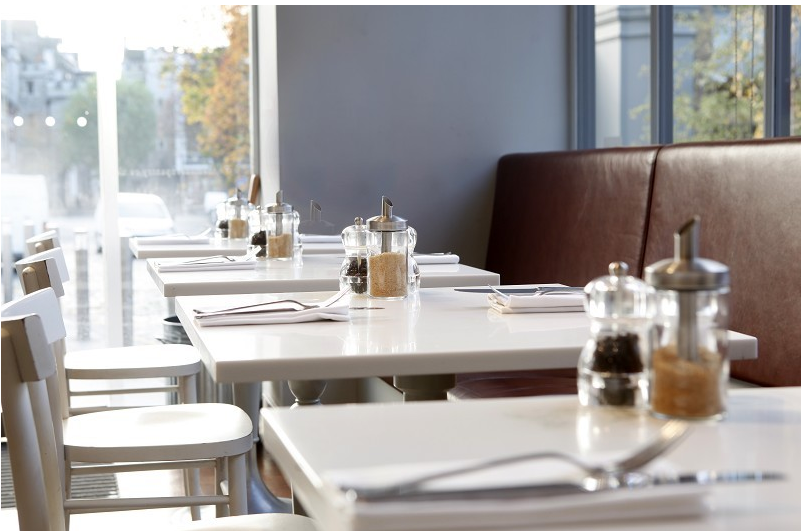 The Modern Pantry, 47-48 Saint John's Square, Clerkenwell, London EC1V 4JJ
Afternoon tea classique : £22.50 – Afternoon tea avec champagne : £27.50