Clearly, one of my "Little joys of life in London" (As per the name of the blog), is the possibility to meet people all the time. Social life has no limit and it is even more true when you develop an addiction to blogging and social medias.
This is how the "Frenchstameet", ie, Instameet for French people (yes, we're creative people), started.
The idea was launched by Alex, an other Frenchie in London whose gorgeous instagram is propably the most followed and liked of all ( Take a look out there), and we all immediately agreed to be part of it.
#Frenchstameet
At first, I didn't plan to share the day on the blog, already filled with plenty of good places to eat and drink (or stroll) in Notting Hill. But when you're tired of Notting Hill, you're tired of London, so I thought it was totally fine to add an extra one and introduce you to those lovely people.
Plus, what a better place than the blog to share a "digi stroll" in my favourite area of London?
Arrived in Notting Hill
Saturday the 25th of April. It is still grey and rainy in London, Spring hasn't really started, let's be honest. But it looks like the weather will be with us for the day. Big blue sky, warm rays of light, it couldn't start on a better note.
On my way to Peddlars, where we gathered first as a small group before joining the rest of the "instateam", I randomly end up on that perfect vintage car, randomly parked right in front of the loveliest blossoming tree in the street. Come on London, I don't believe all those pretty vintage and pastel colors cars are "randomly" parked in the prettiest streets… Never saw any in south London FYI.. Just saying… But I can only admit I'm super pleased with this finding and rushed on my phone to snapchat first and then, instagram.
It can only be a sign of a great day. And it will be indeed.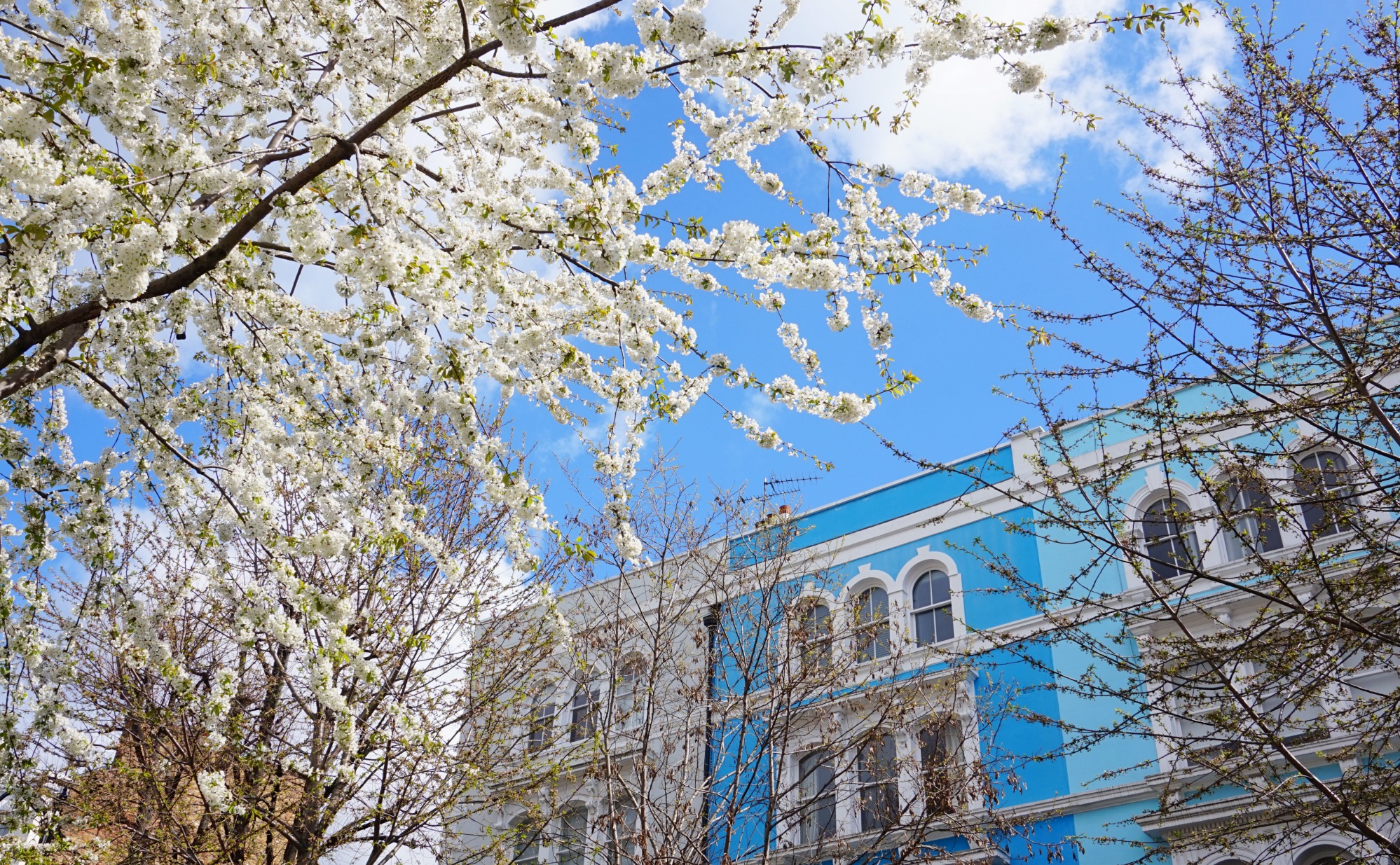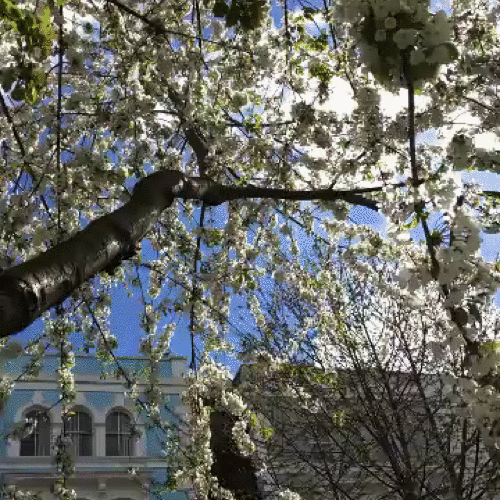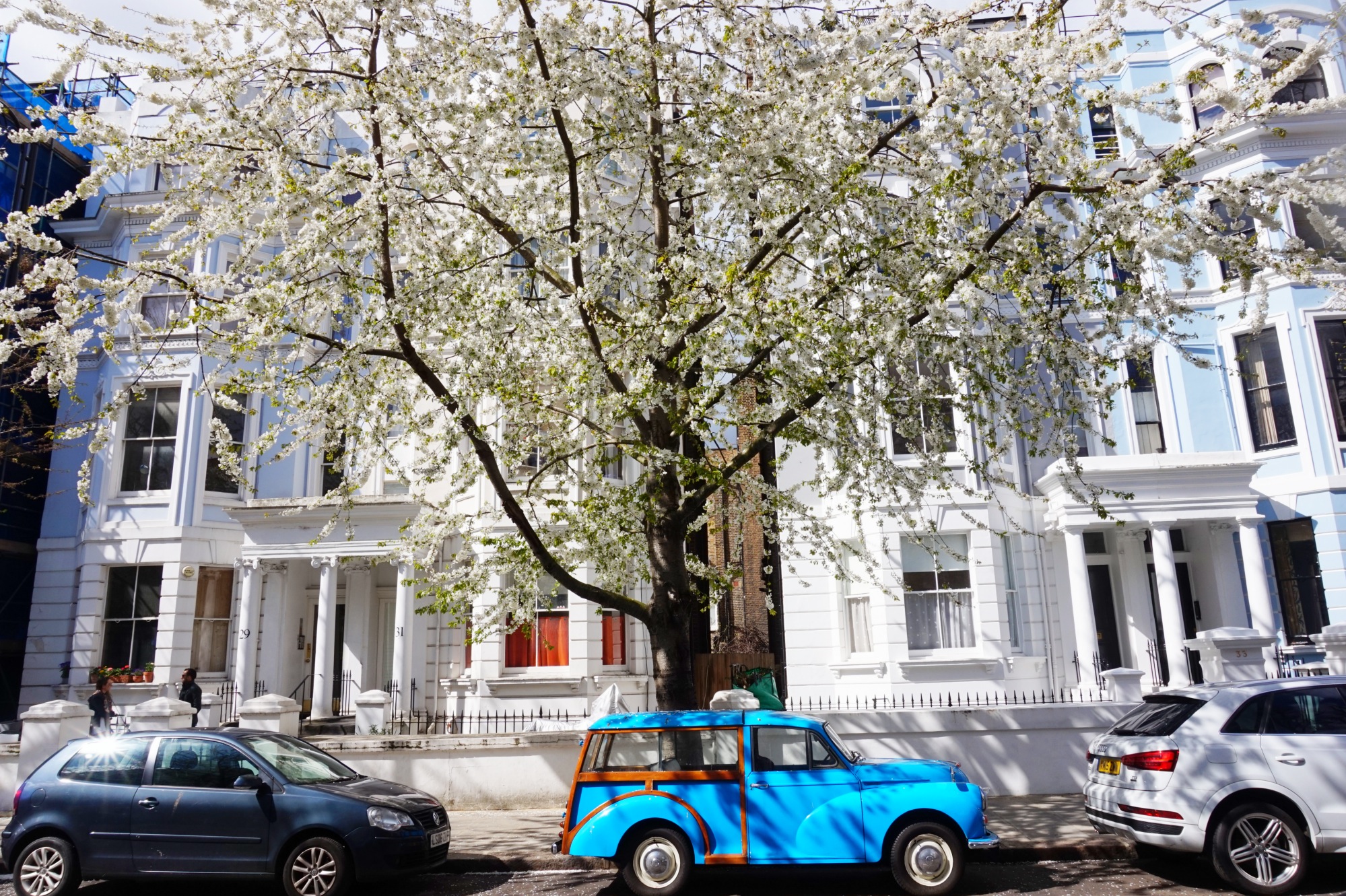 Peddlars
We all arrive, one by one. All very pleased to finally see each other "in real".
Celine, from the lovely fashion blog "Bon baisers d'ailleurs", Dimitri and Rudy, the parisian man, (who lives in England), Denis, behind the great instagram account @denisldn , Stéphanie, the bargain girl from the blog Voila Londres, Jess, the most French of american girls in London, and obivously, Fabienne from the blog lostandfoundinlondon, and  "La Défraîchie", an other great French blogger in London.
A little bit shy to meet everyone at first, I am most certainly very pleased to put a "real" face on those digital channels I enjoy reading and watching from time to time.
Also, when you have so much in common, it can only go well.
So we start with a nice brunch at Peddlars, a cute cafe/shop really close to Portobello road. A nice place for a break during a stroll in the busy Portobello.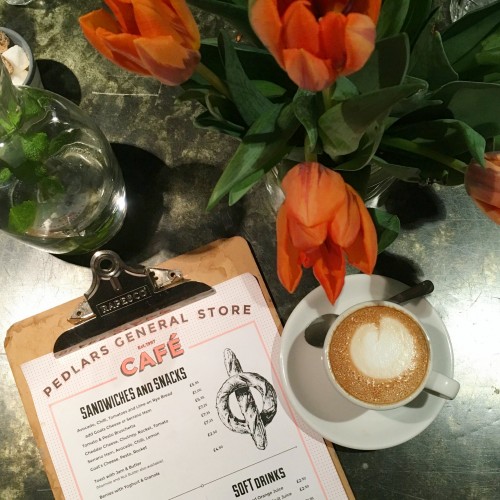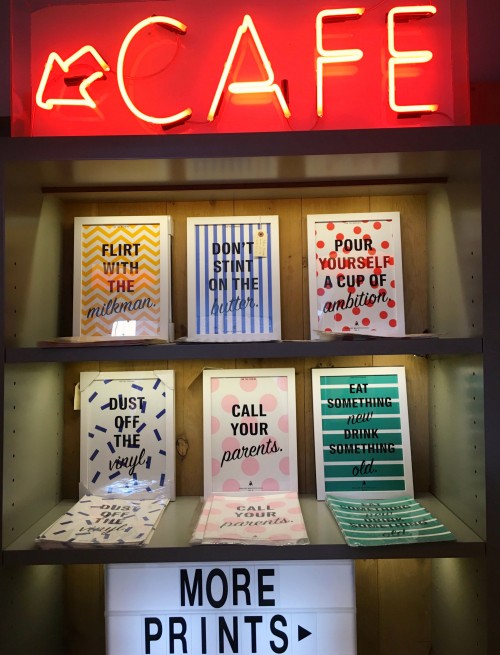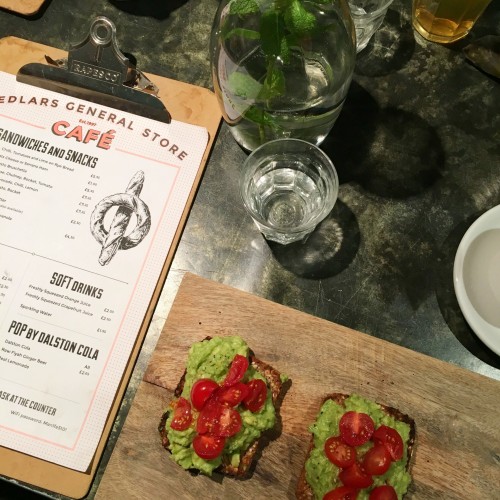 The set up is waiting for us. All very "instagrammable", as you would expect. Lots of chats and lots of laughs later, we are all ready to meet the rest of the crew.
Cameras and phones ready, it's time to go for our little walk.
St Lukes Mews
We start with St Lukes Mews, one of the most instagrammed Mews in London. Not surprising when the place is that cute and is also featured in one of the most romantic love scene of Love Actually… If you didn't remember like me, see below.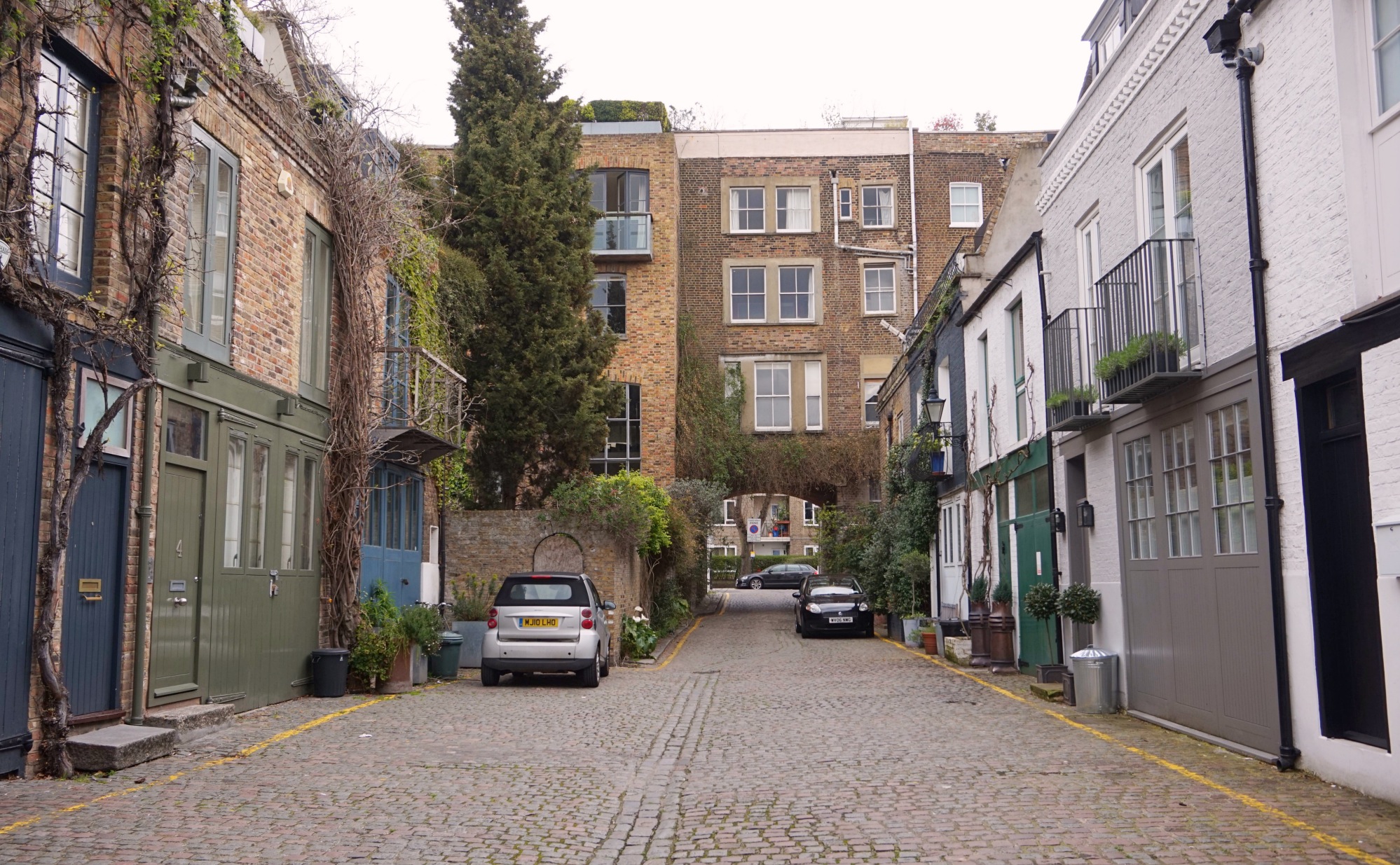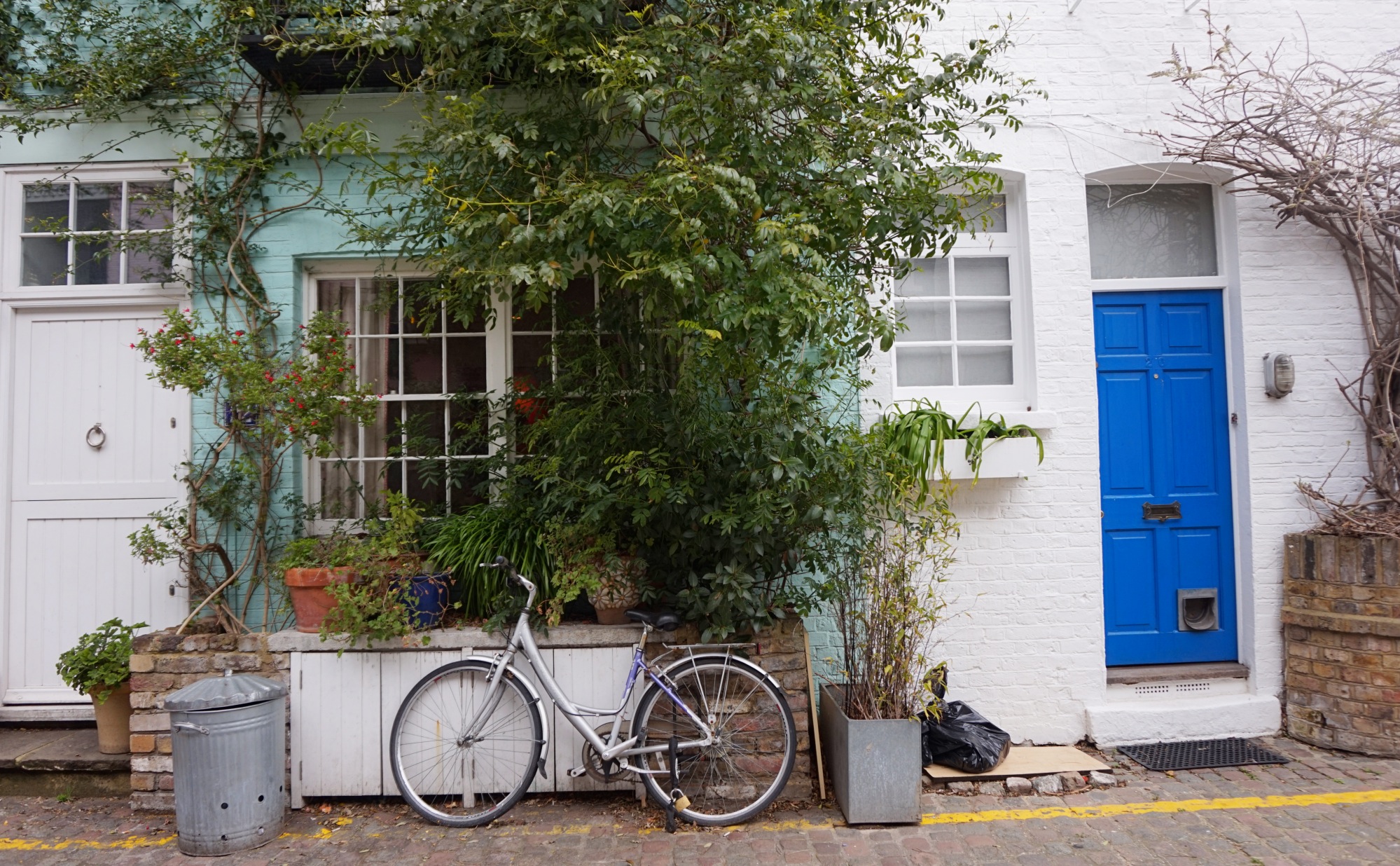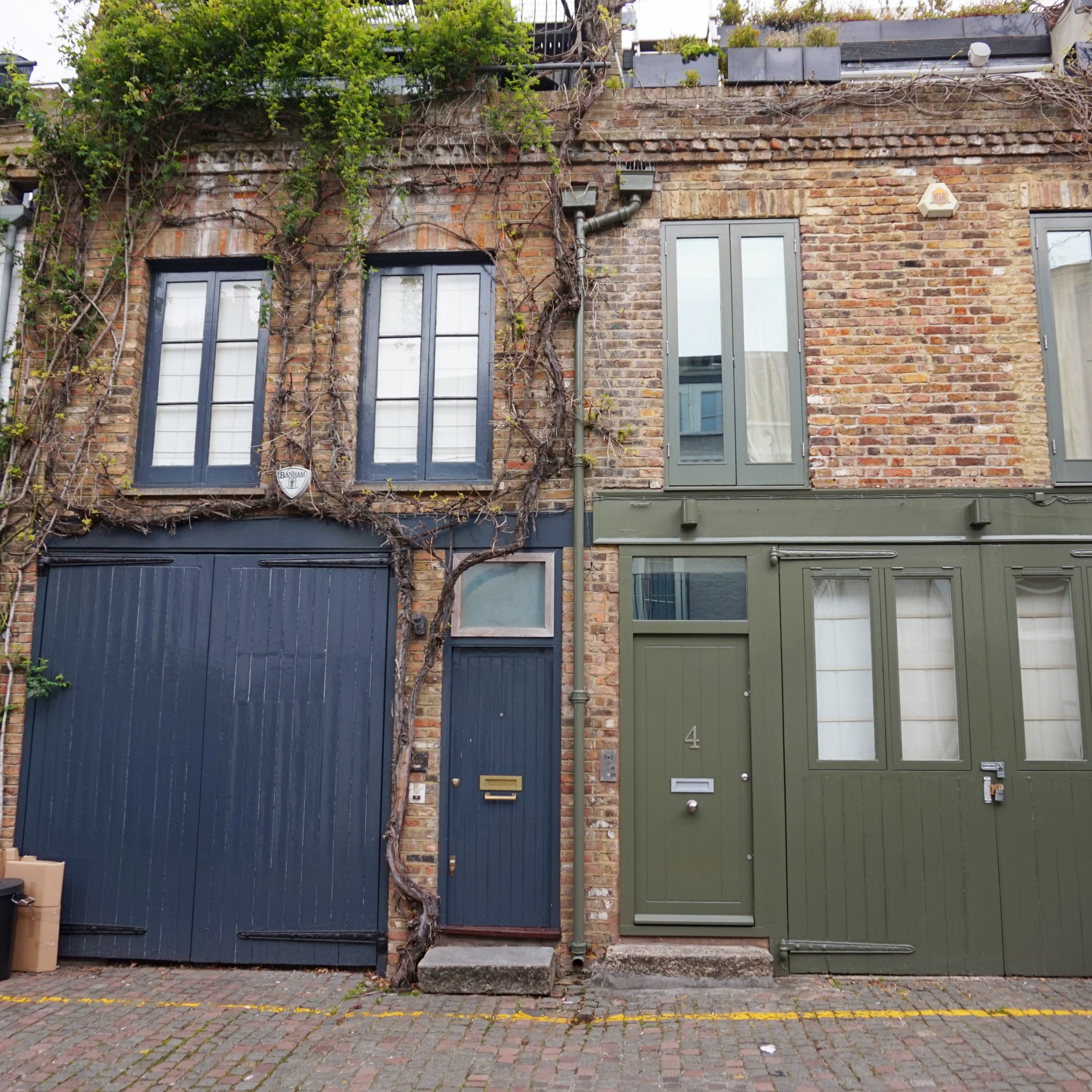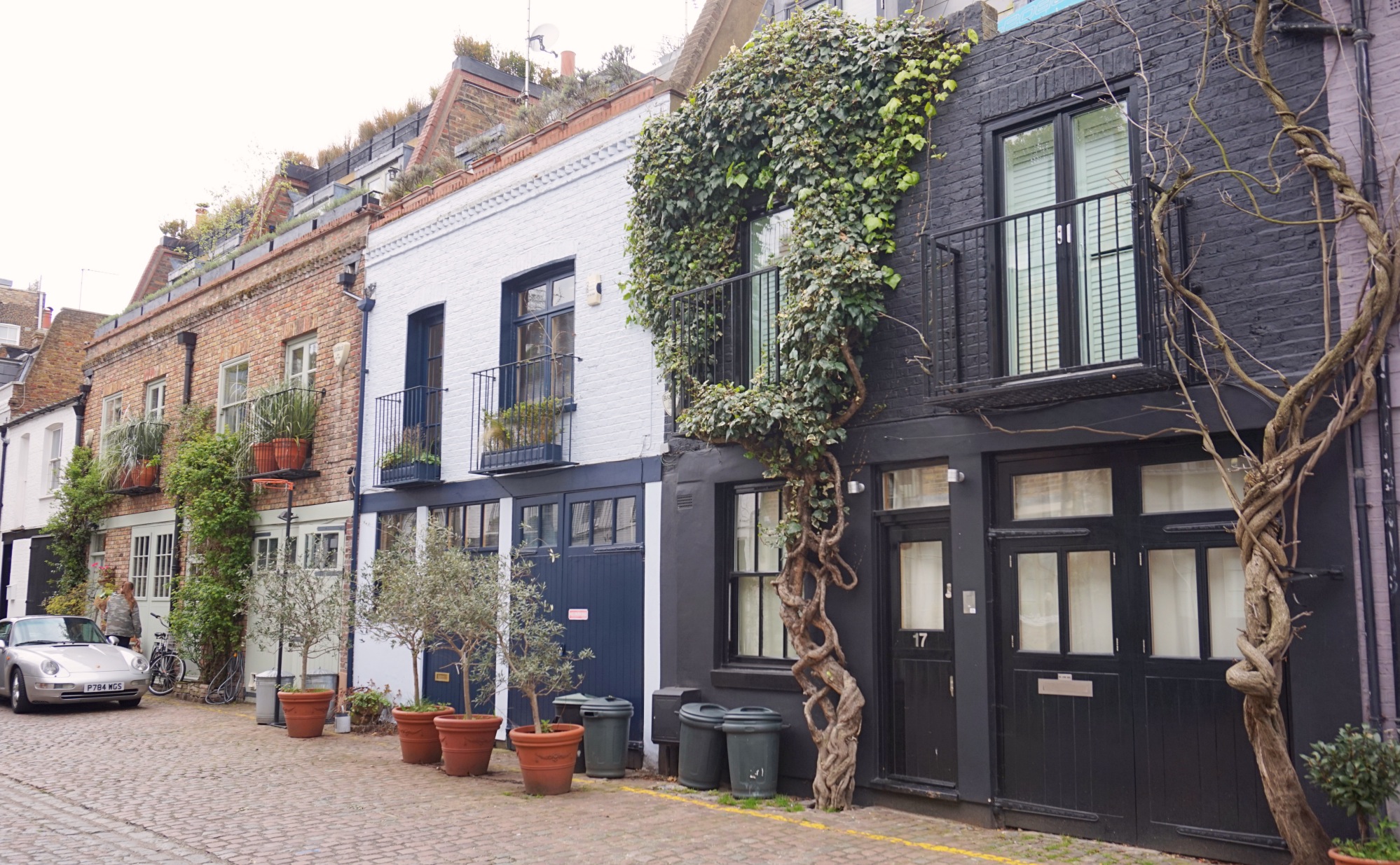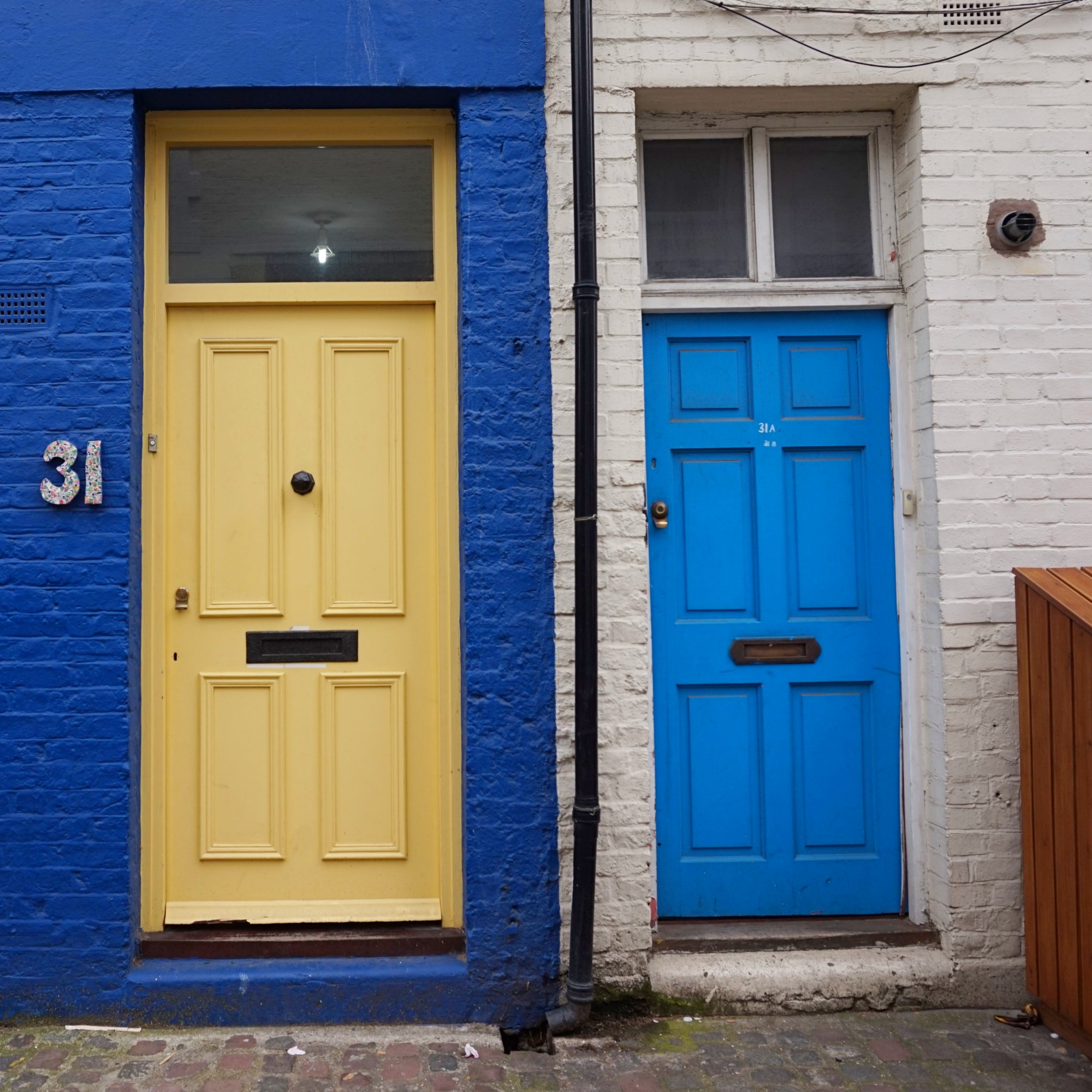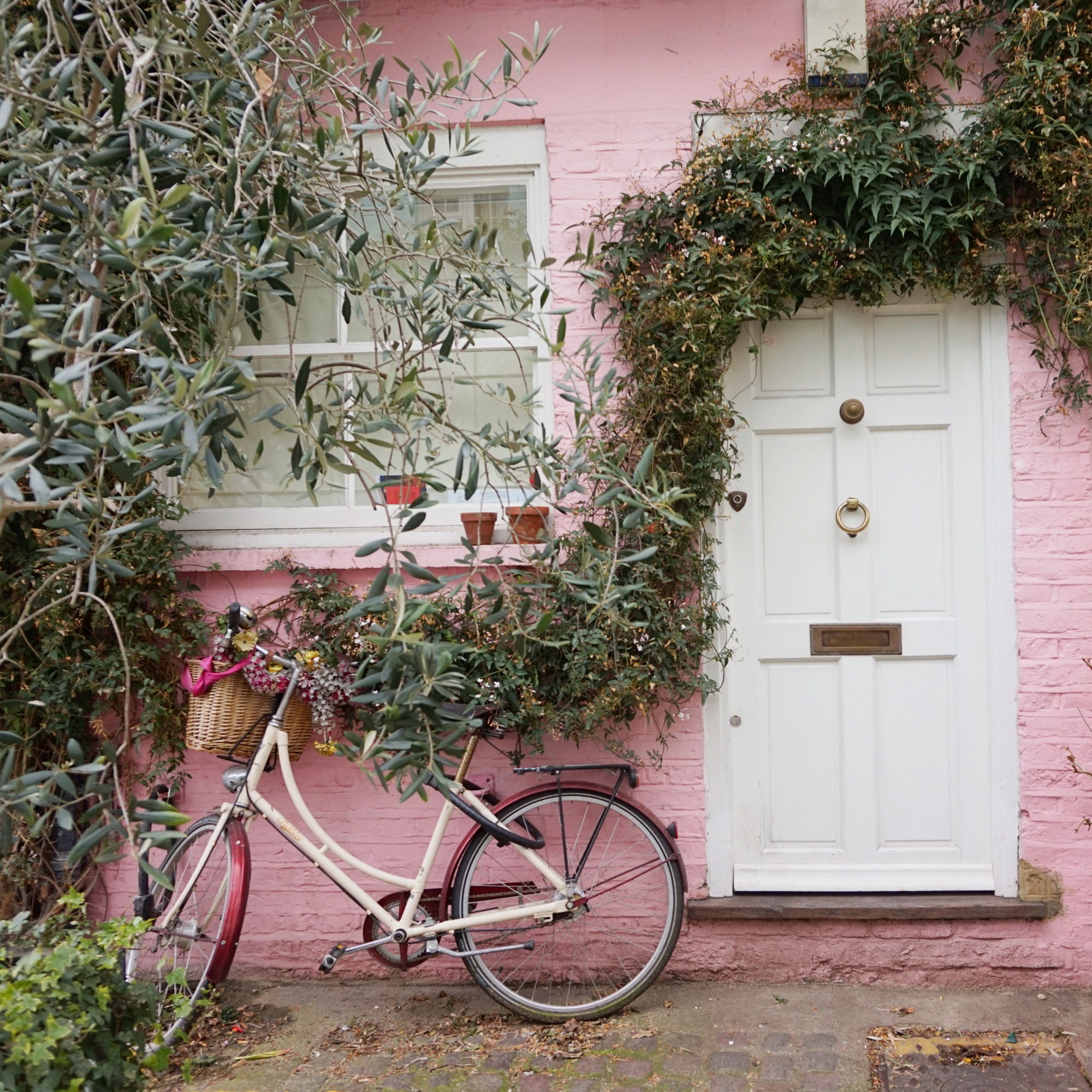 In the #Frenchstameet way, it looked more like that :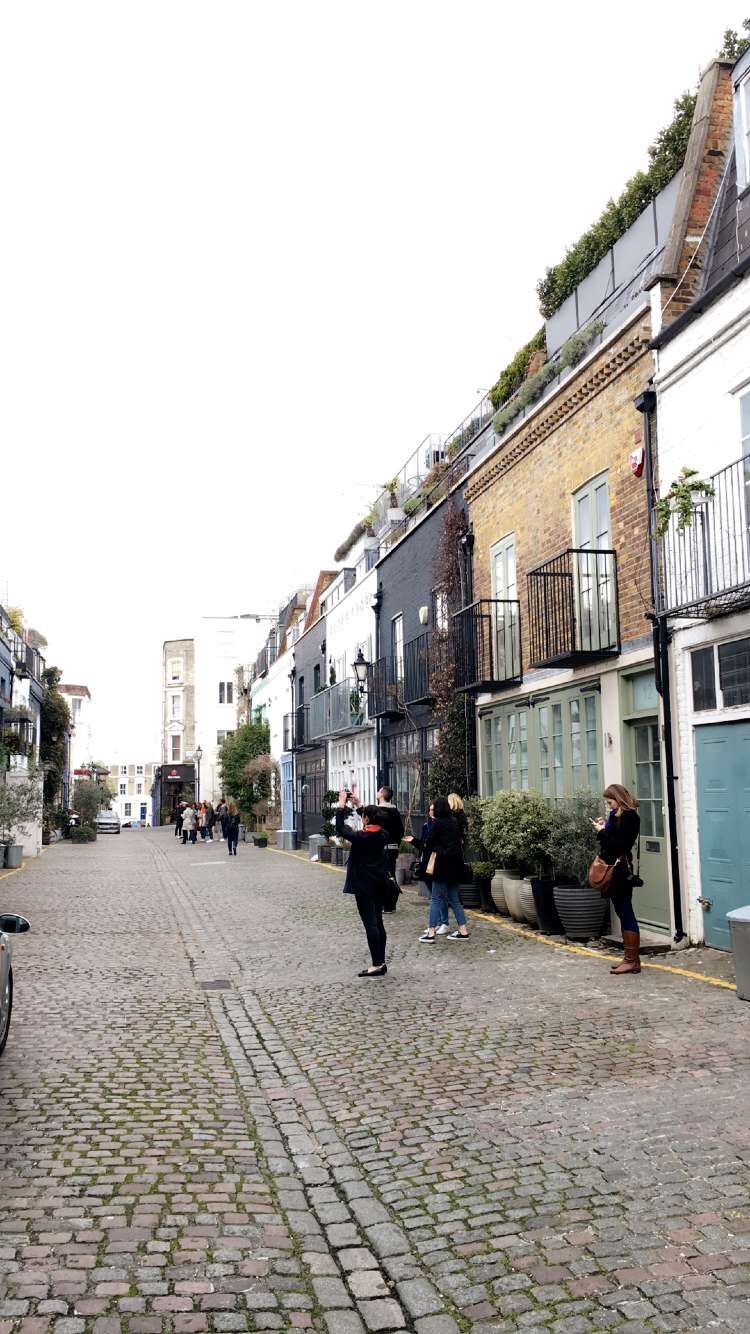 Lancaster Road et basing street
After this pretty start on a romantic note, we walked direction Portobello road, walking by Lancaster road, with a stop at basing street, for one of the coolest graffitis in London.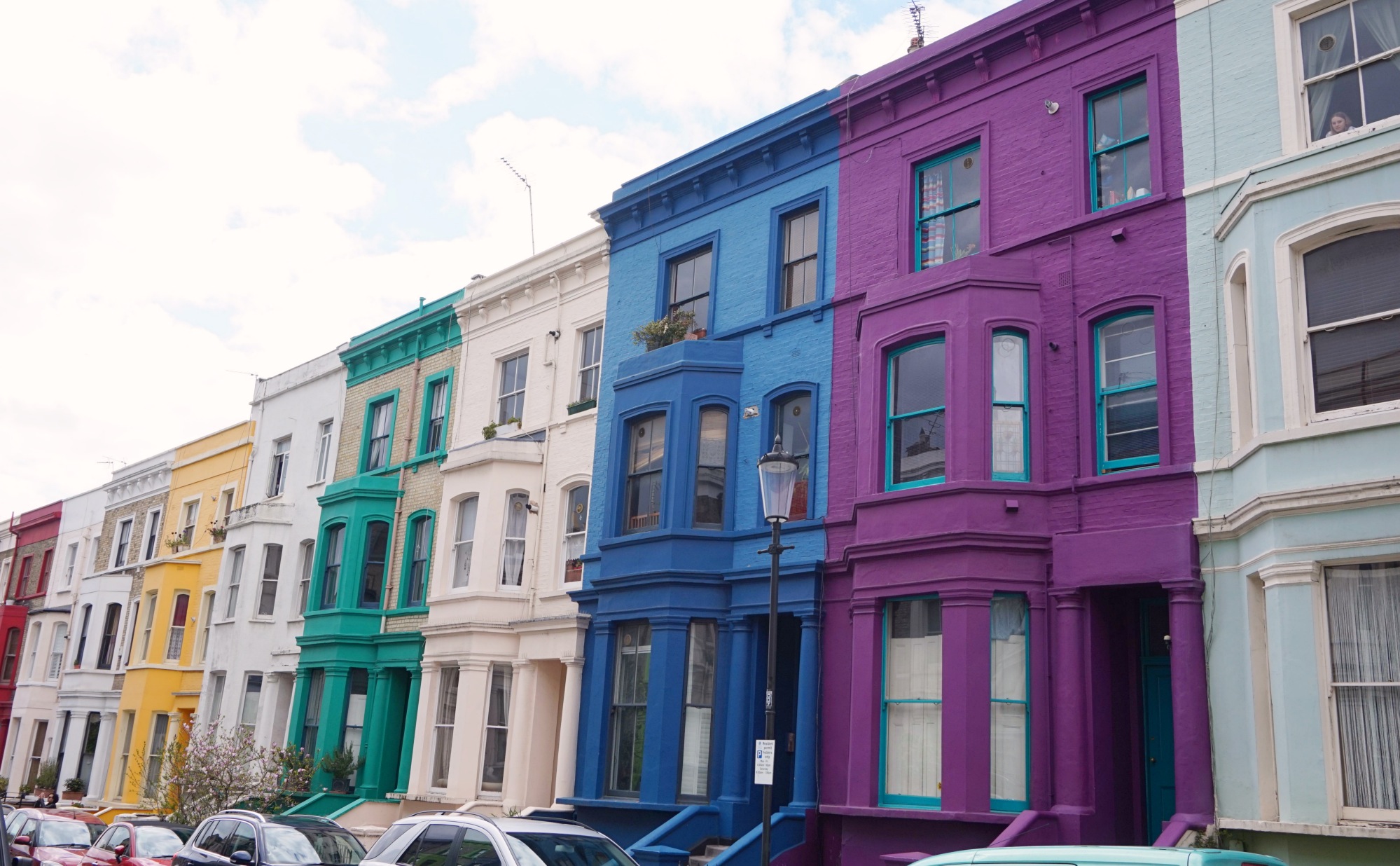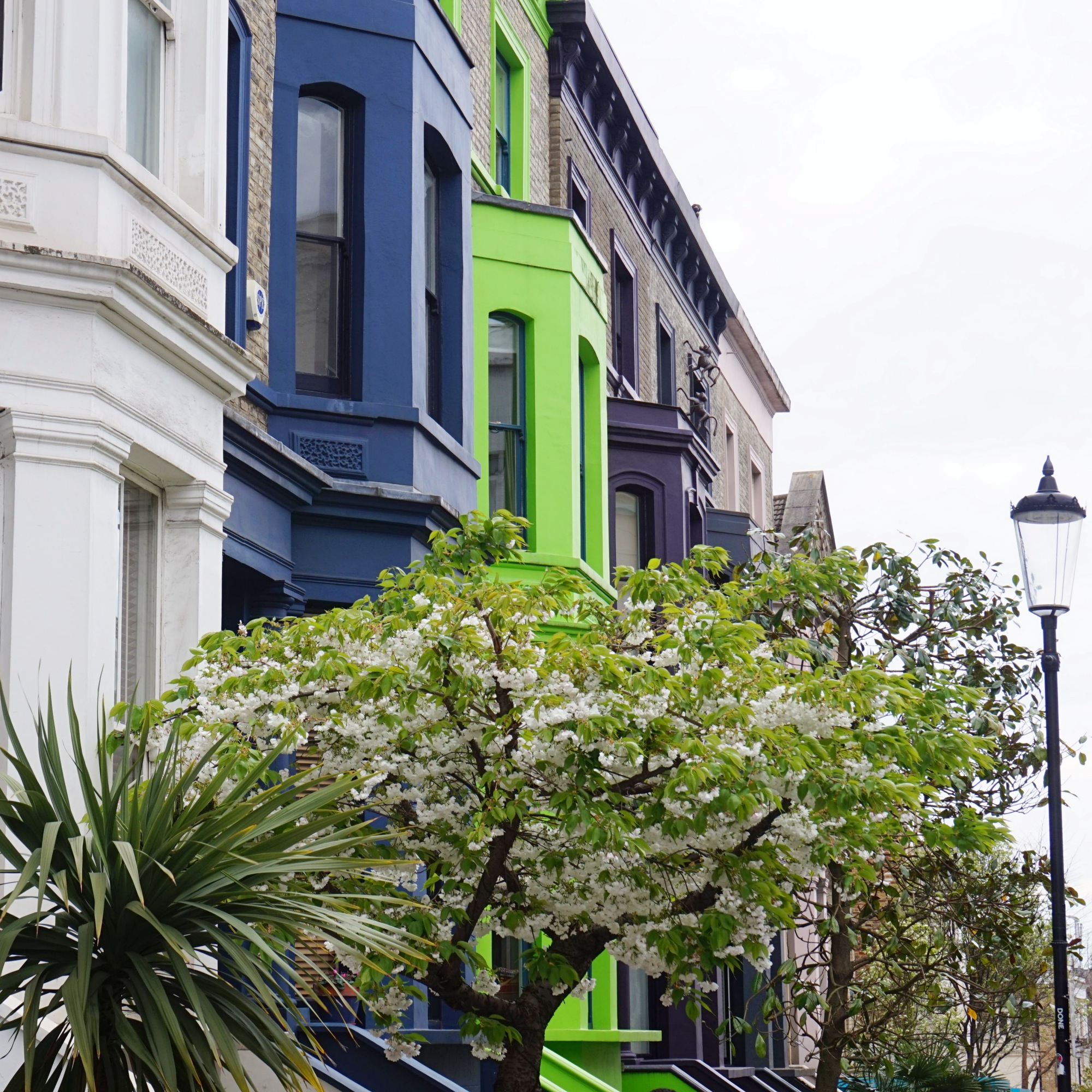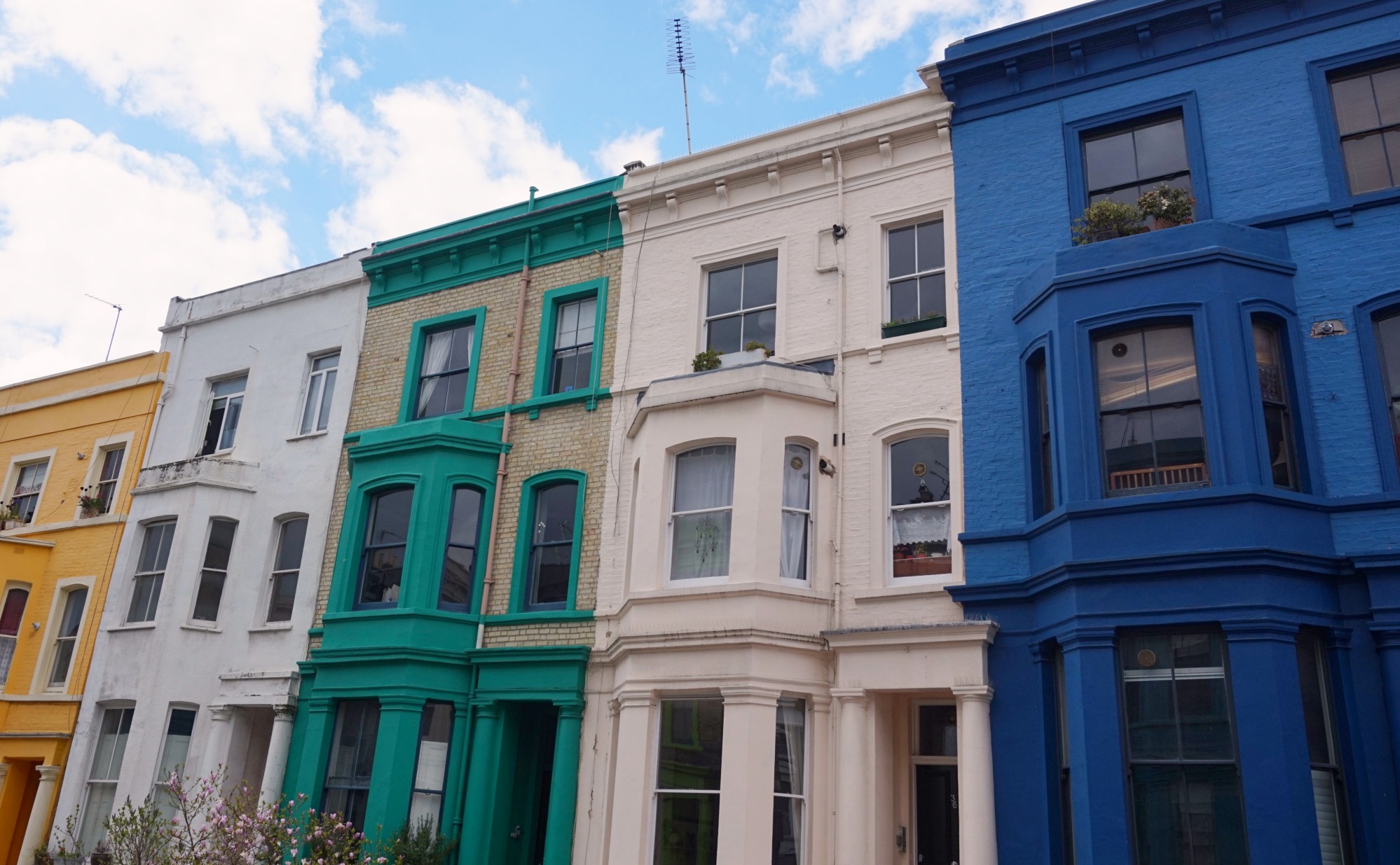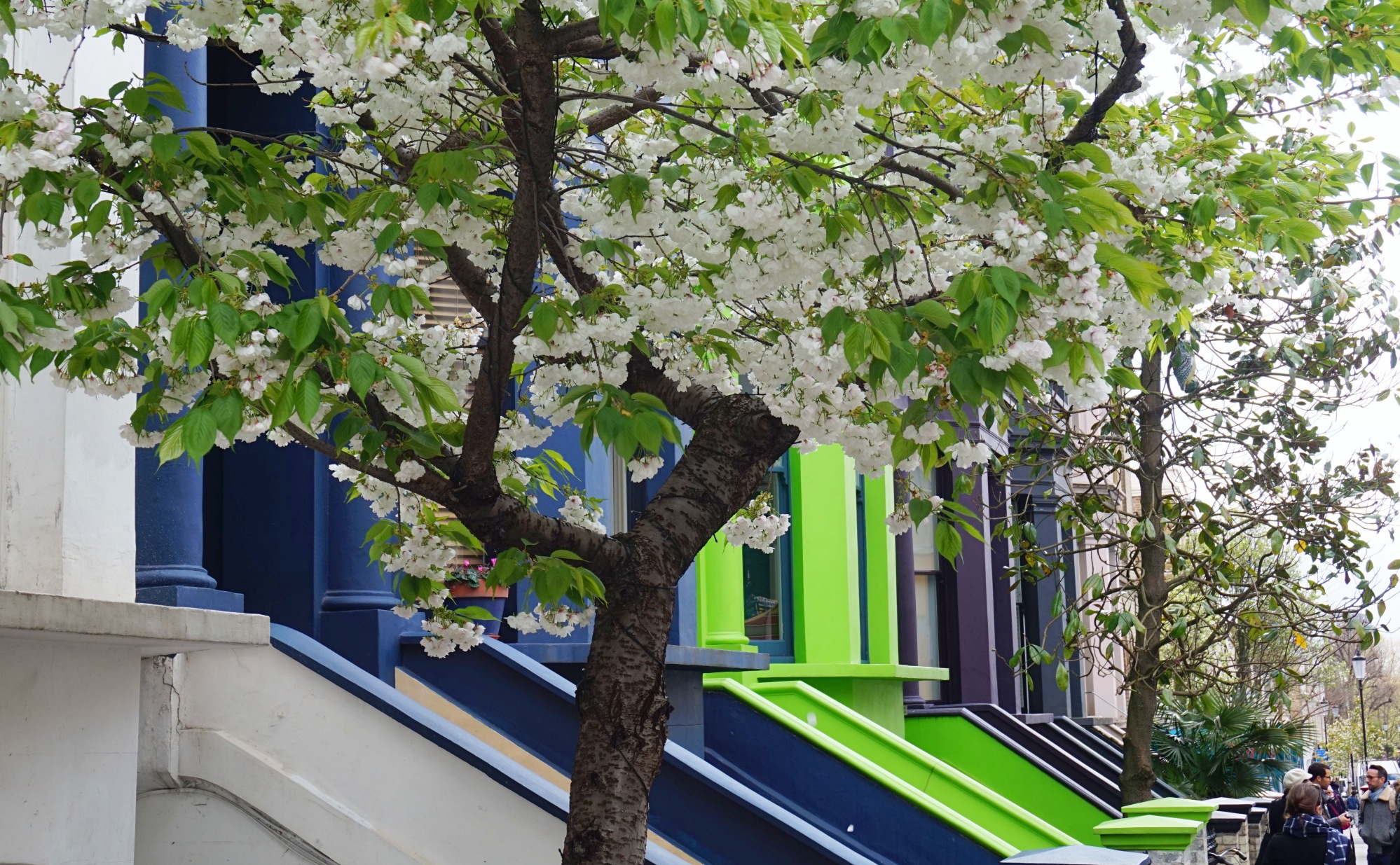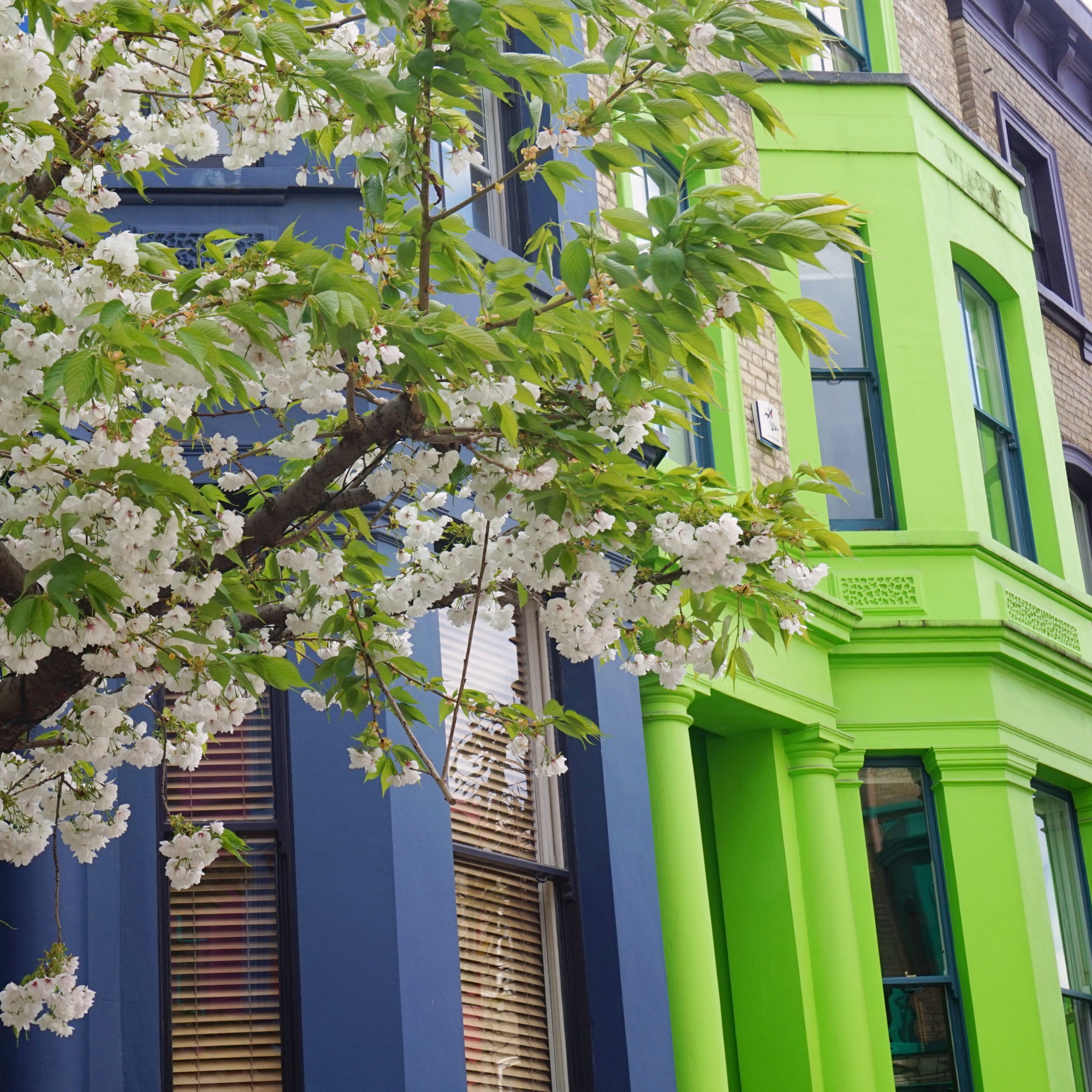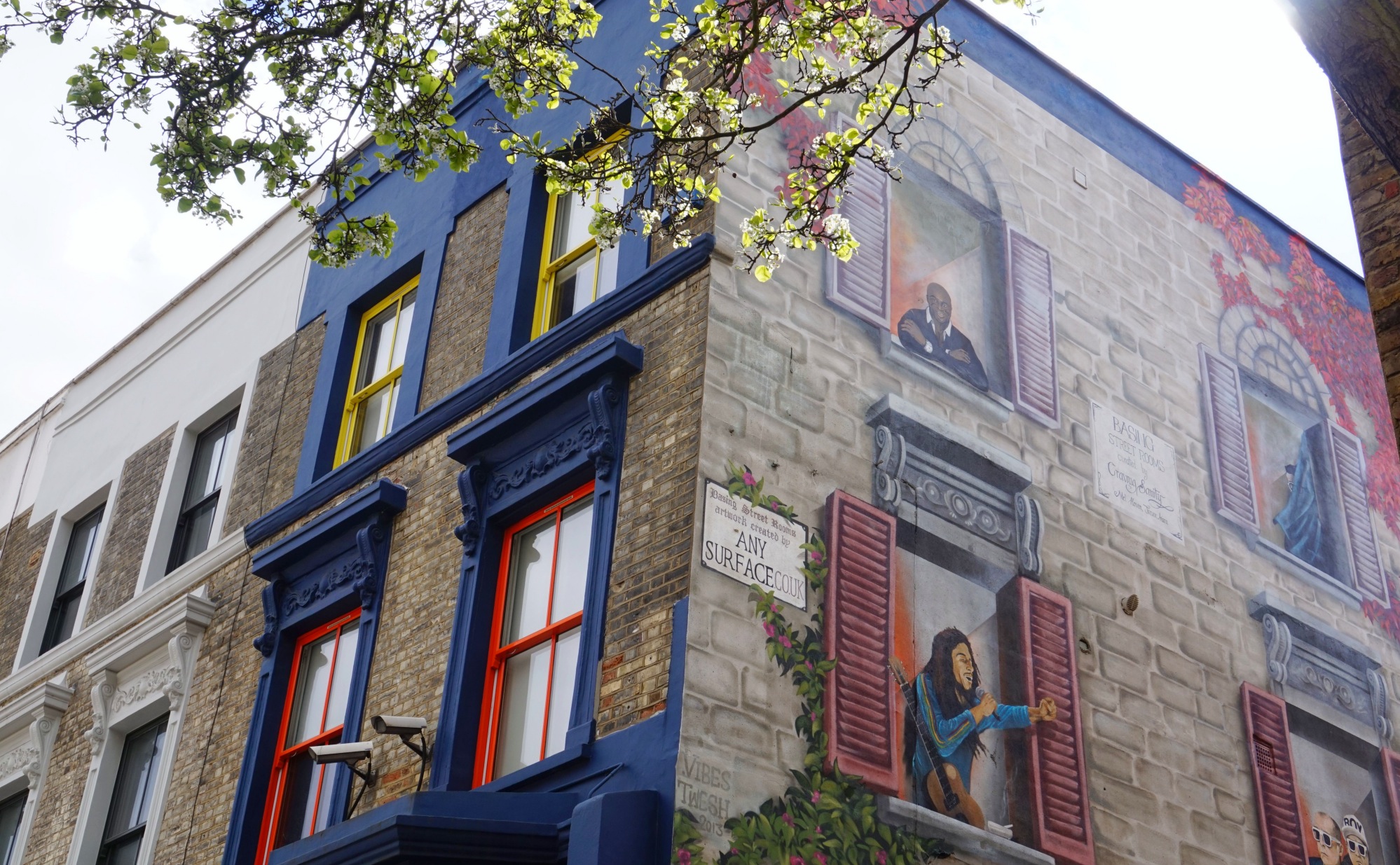 Flashy colors, blossoming trees and Bob singing by the window for us. Pretty cool start of the walk, but the best was yet to come…
An other impressive graffiti, painted right by XL Recording, which is nothing but the studio where Adele recorded her last (and all of them?) album. The big cross below might look familiar..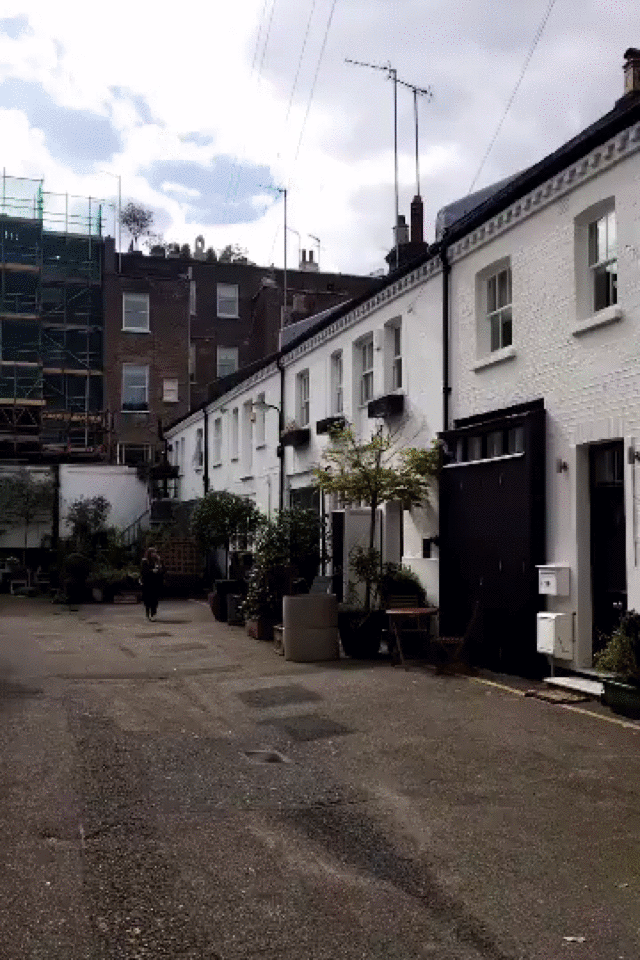 The striped black and white graffiti is the perfect background for the fashion bloggers of the group. I also take the opportunity to take the pause and refresh my profile picture for the blog. Thanks Céline ;)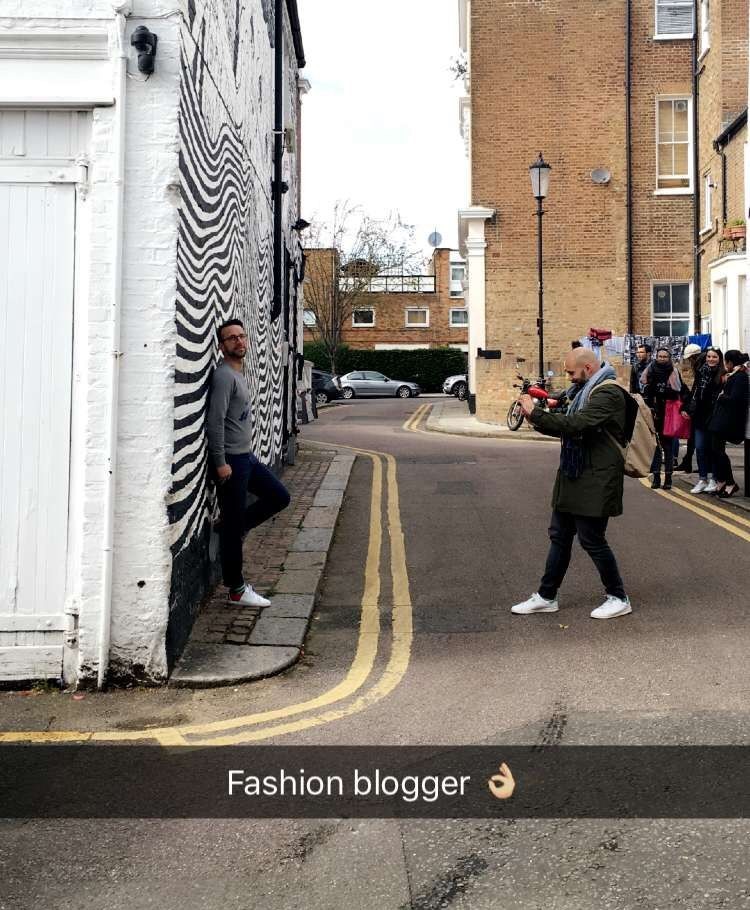 Photoshoot in progress.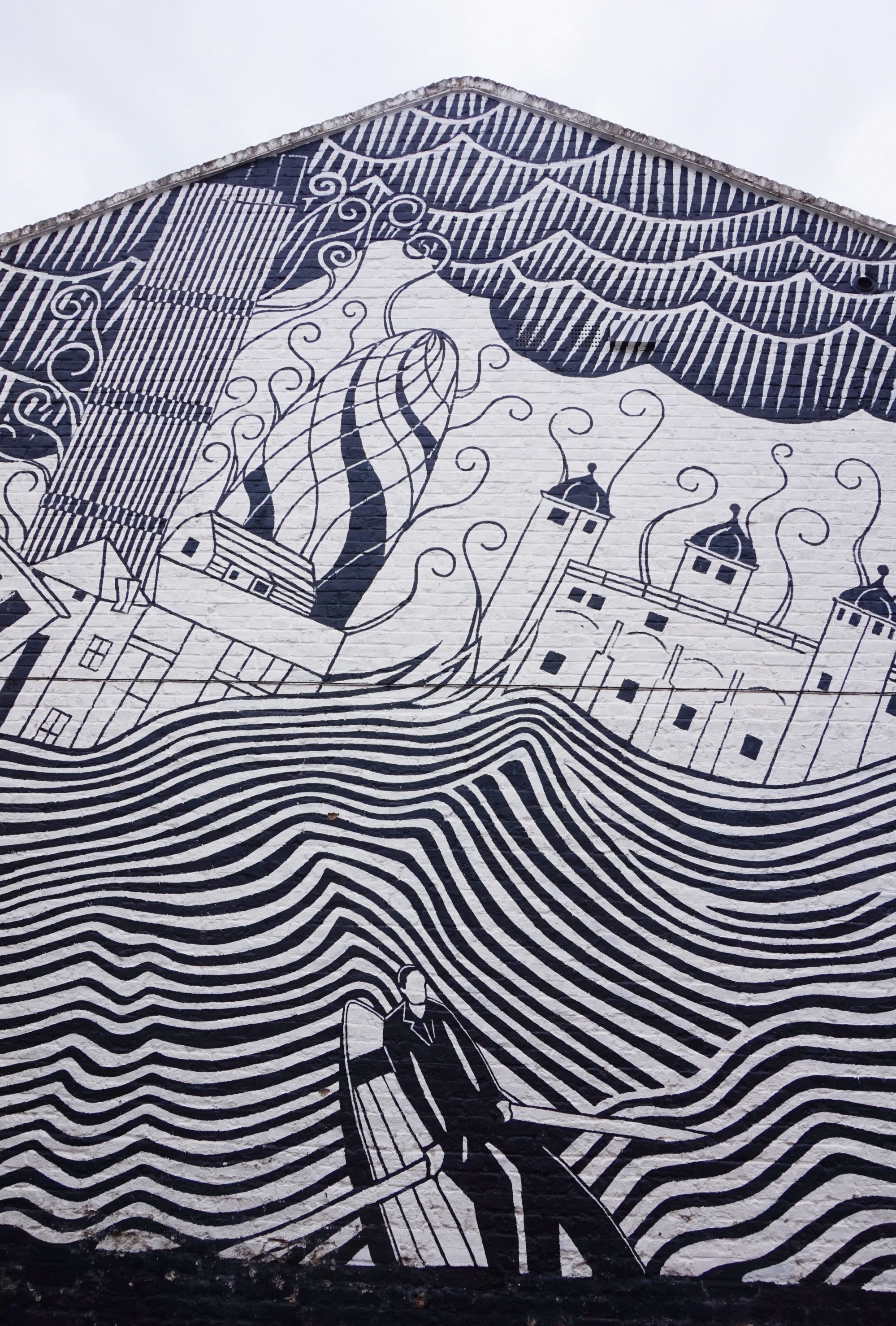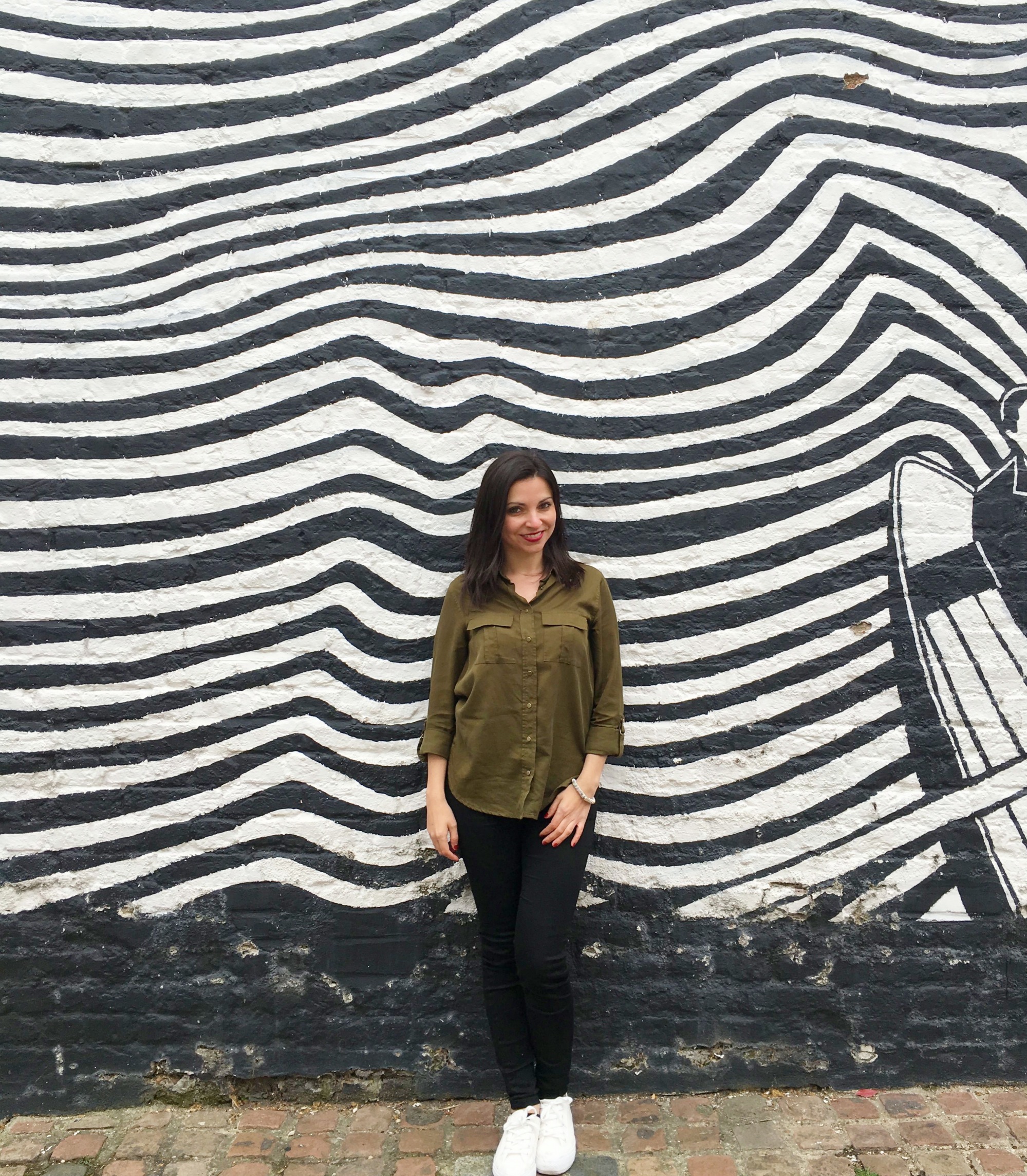 Elgin Crescent and Clarendon Cross Road
At this stage, we just went with the flow and arrive at Elgin Crescent to reach Clarendon Cross Road, an other highlight of the neighbourhood.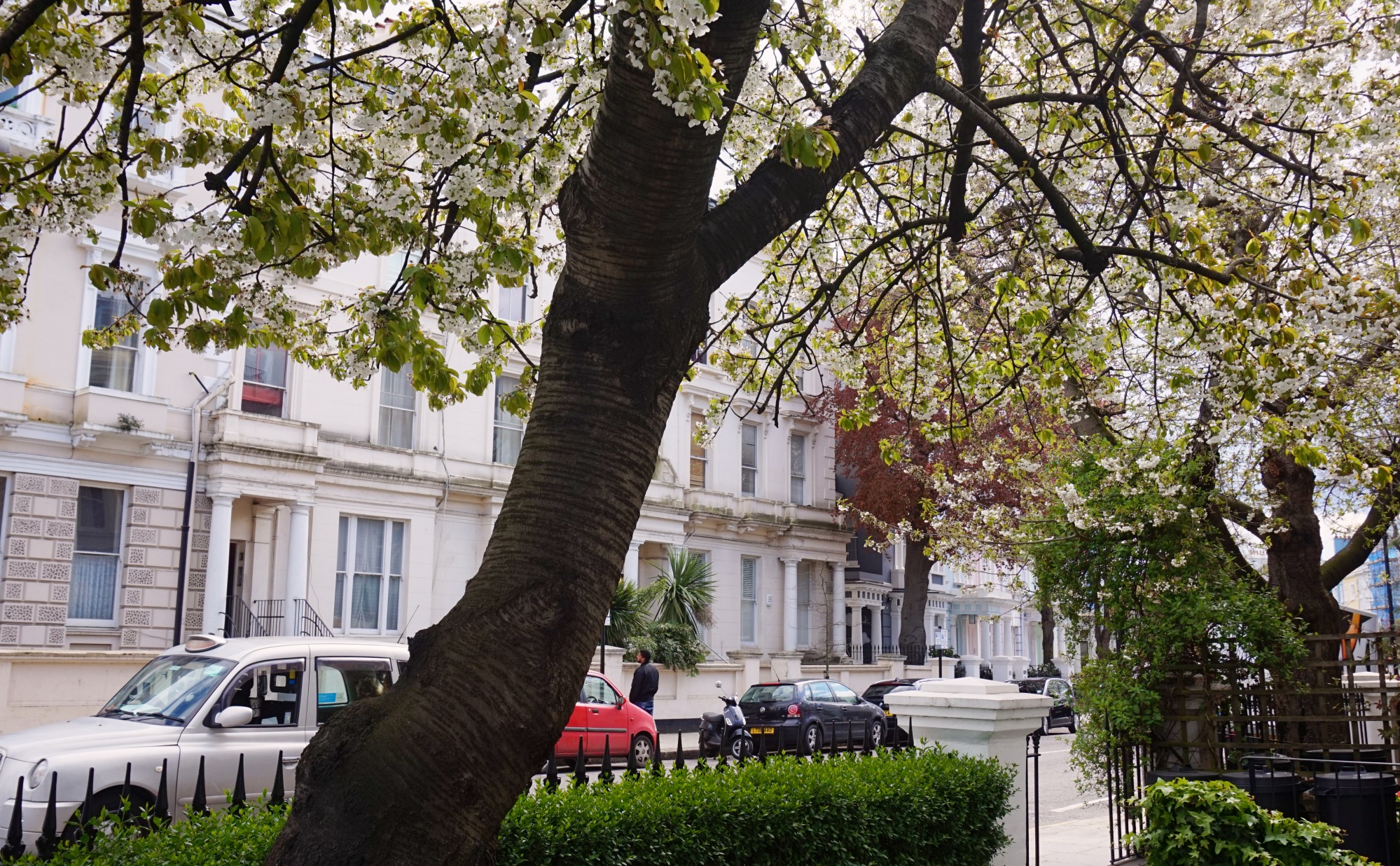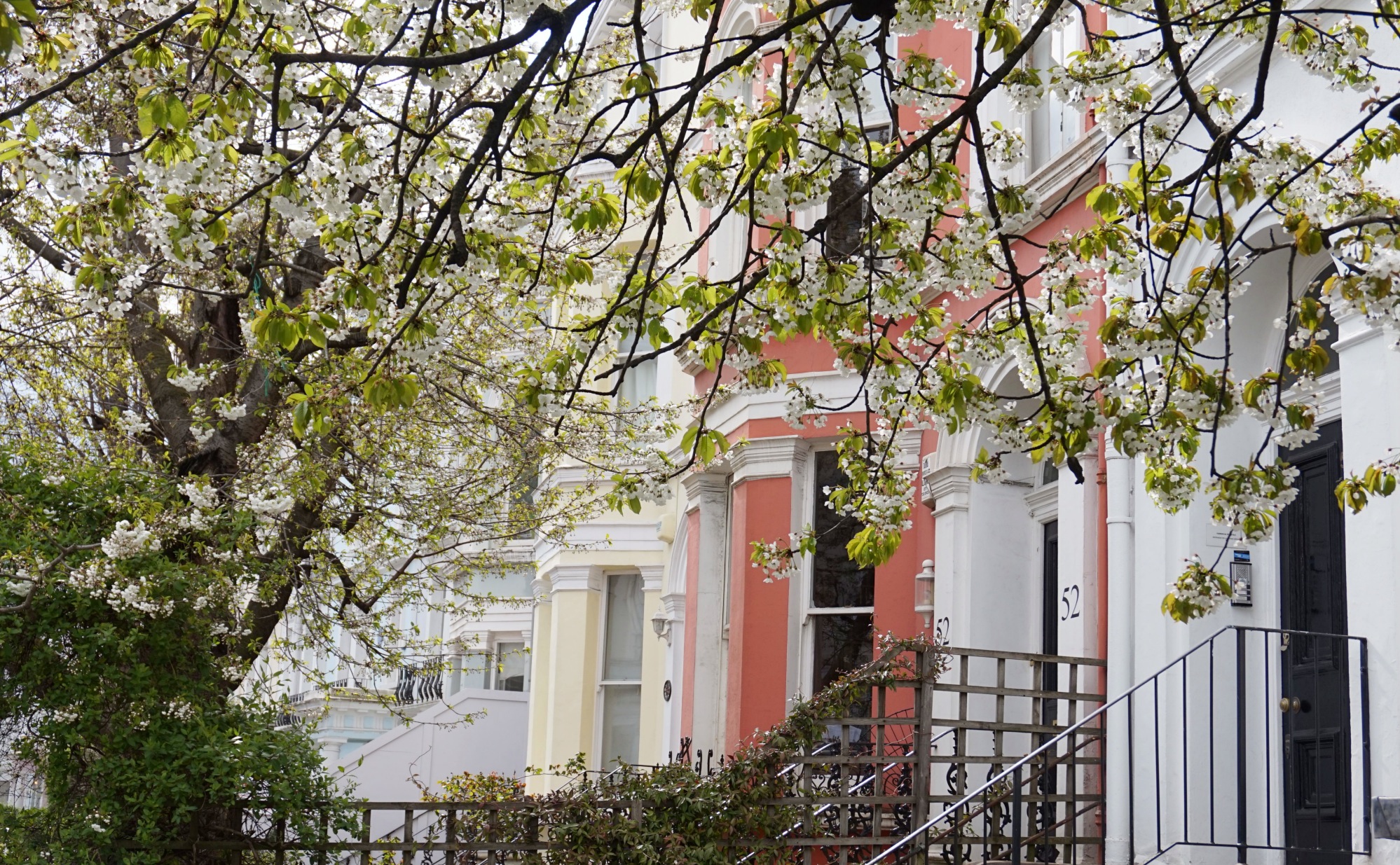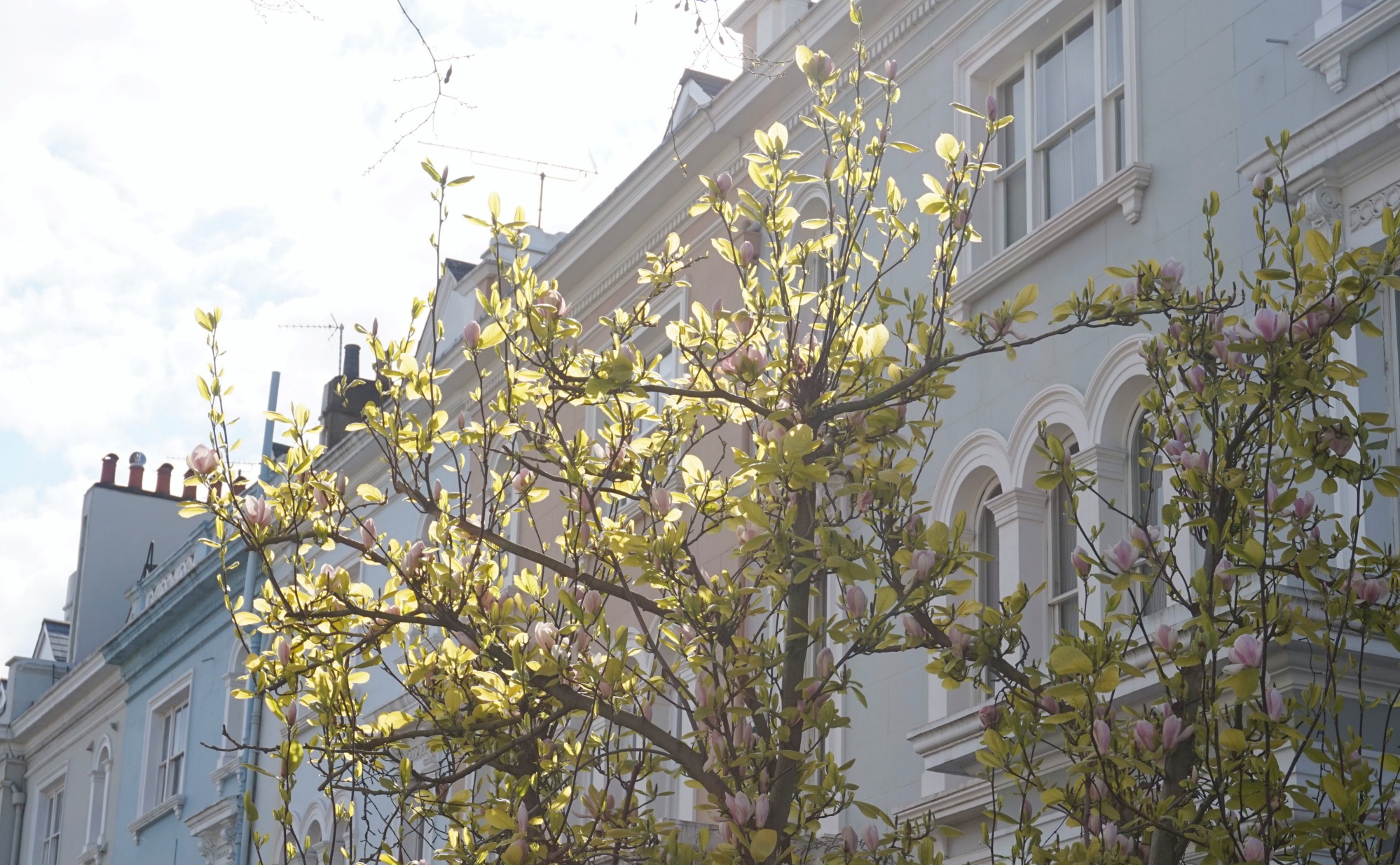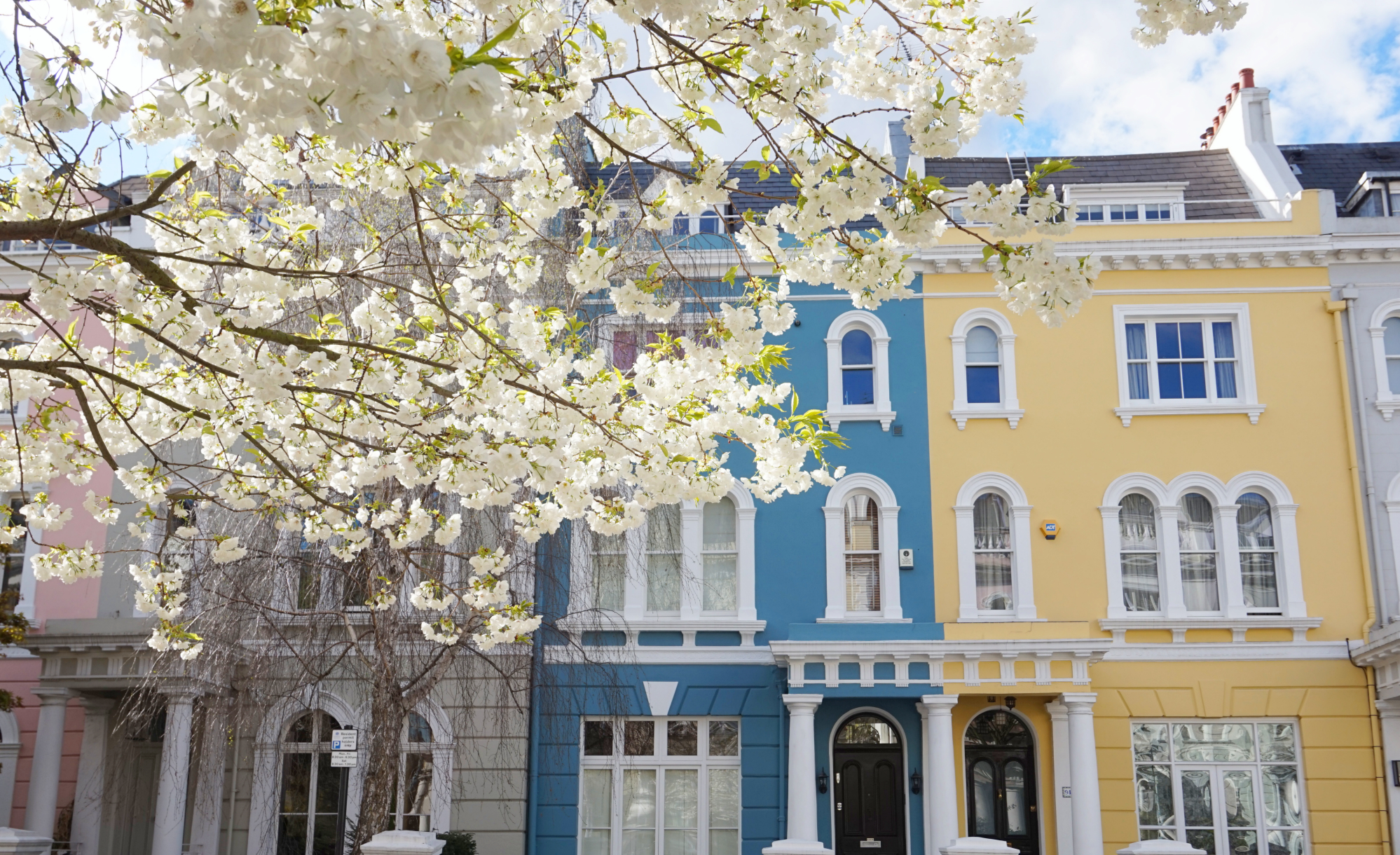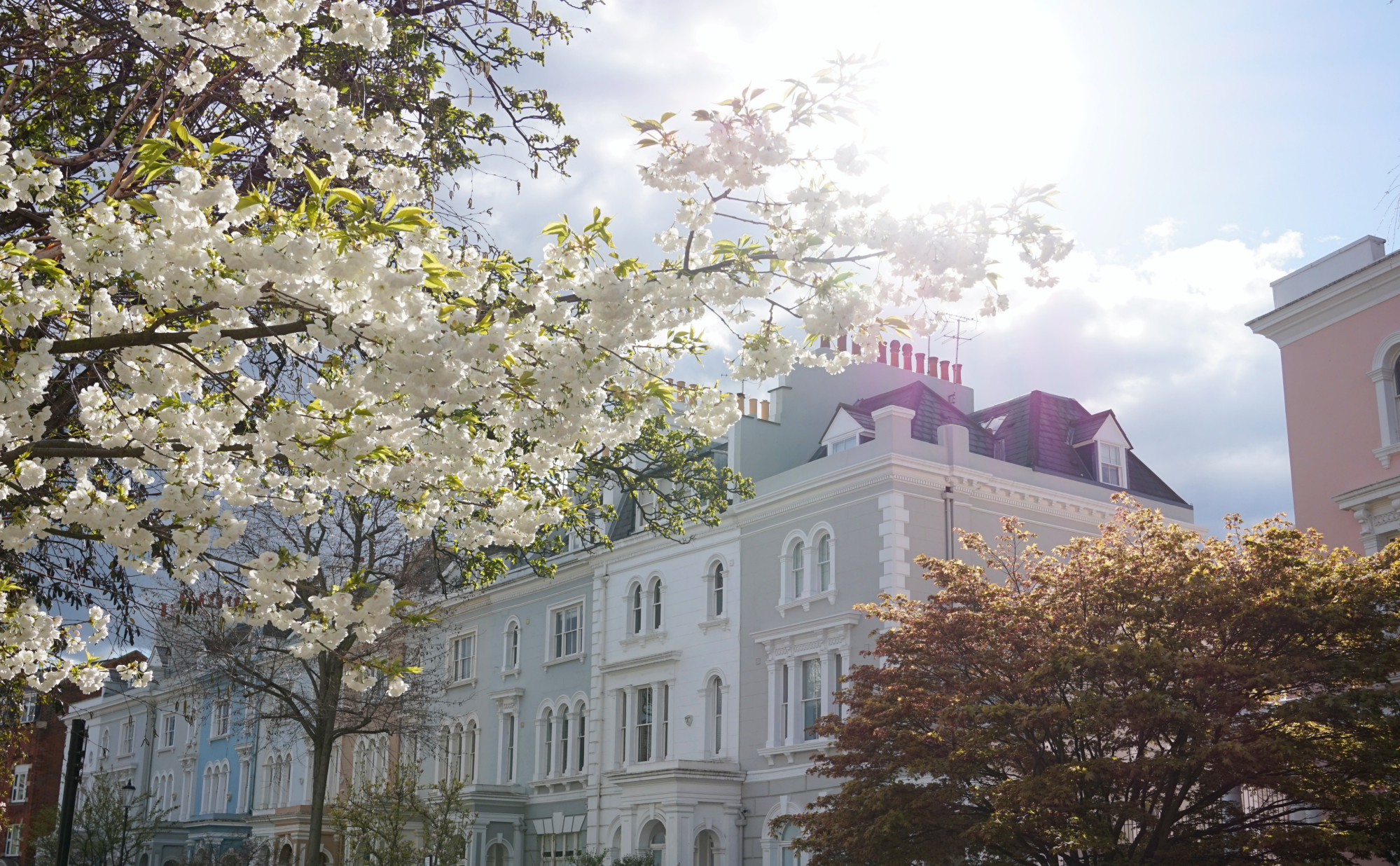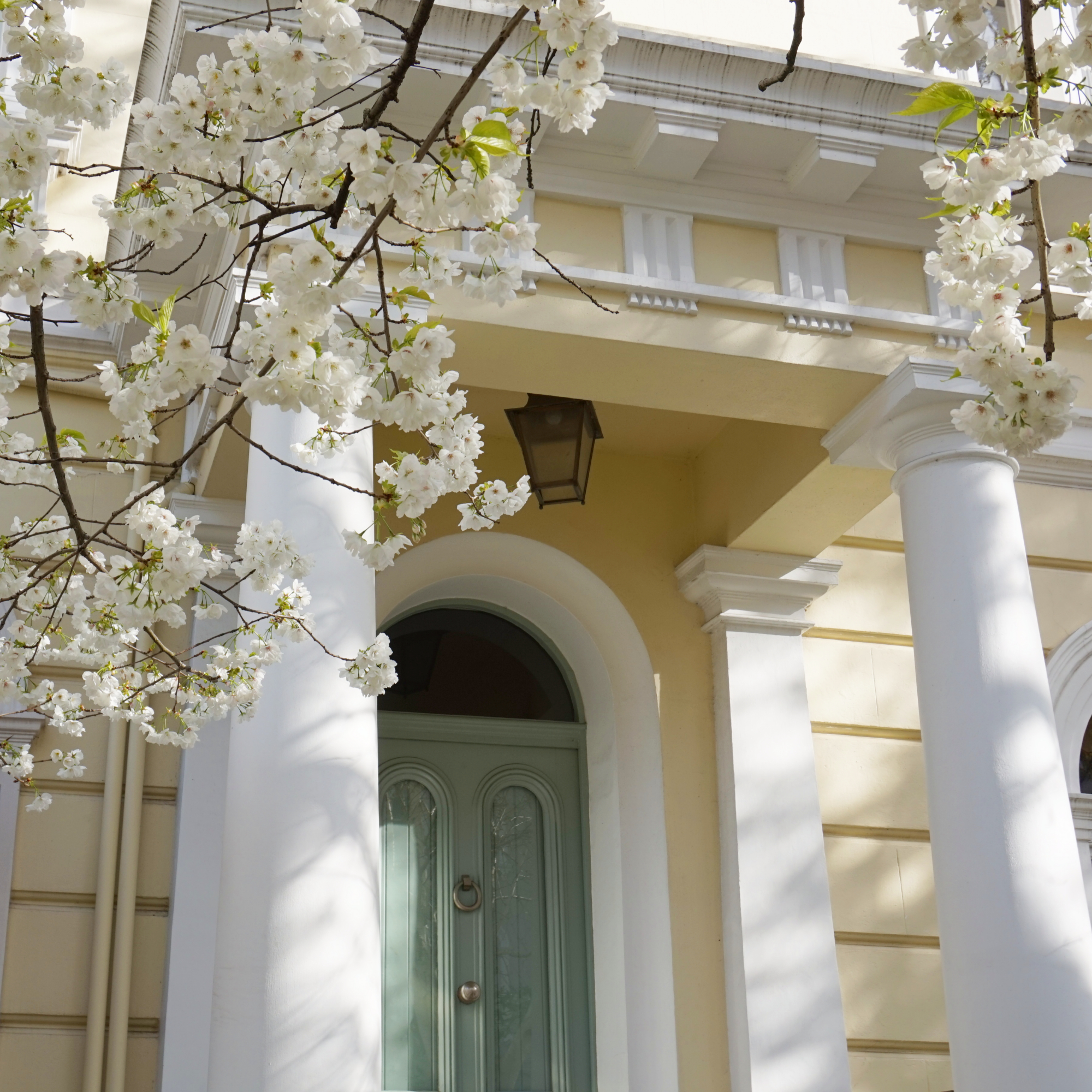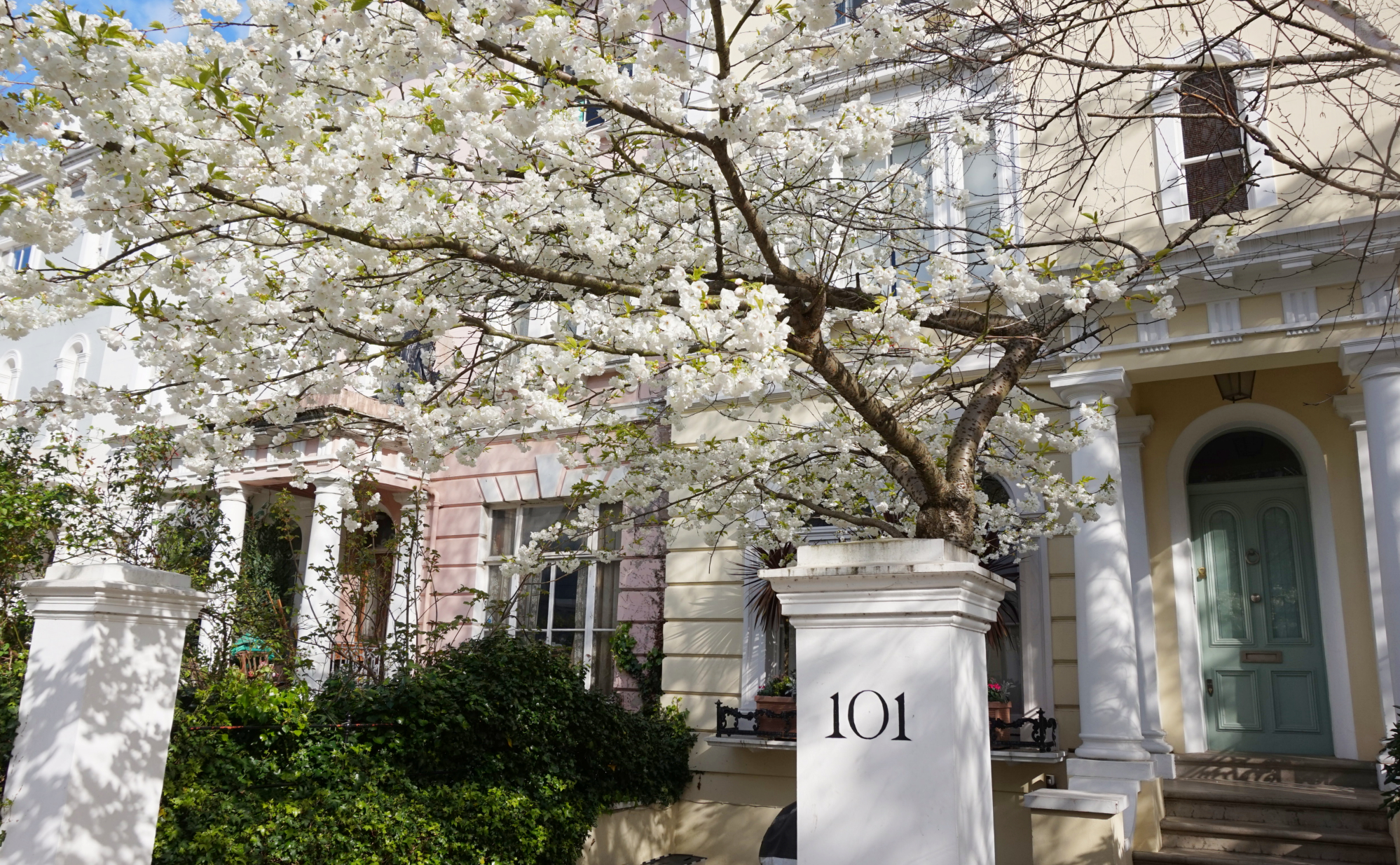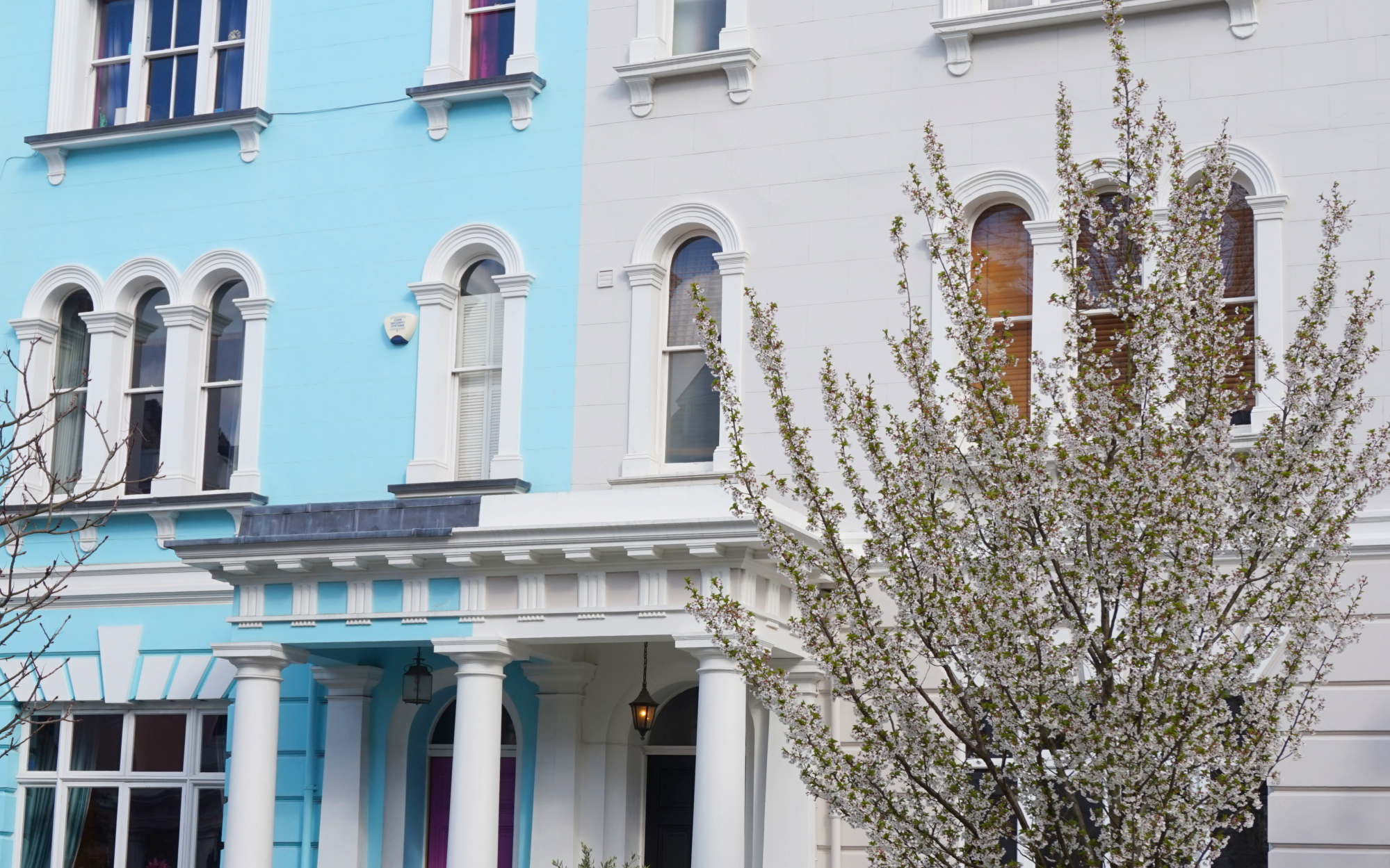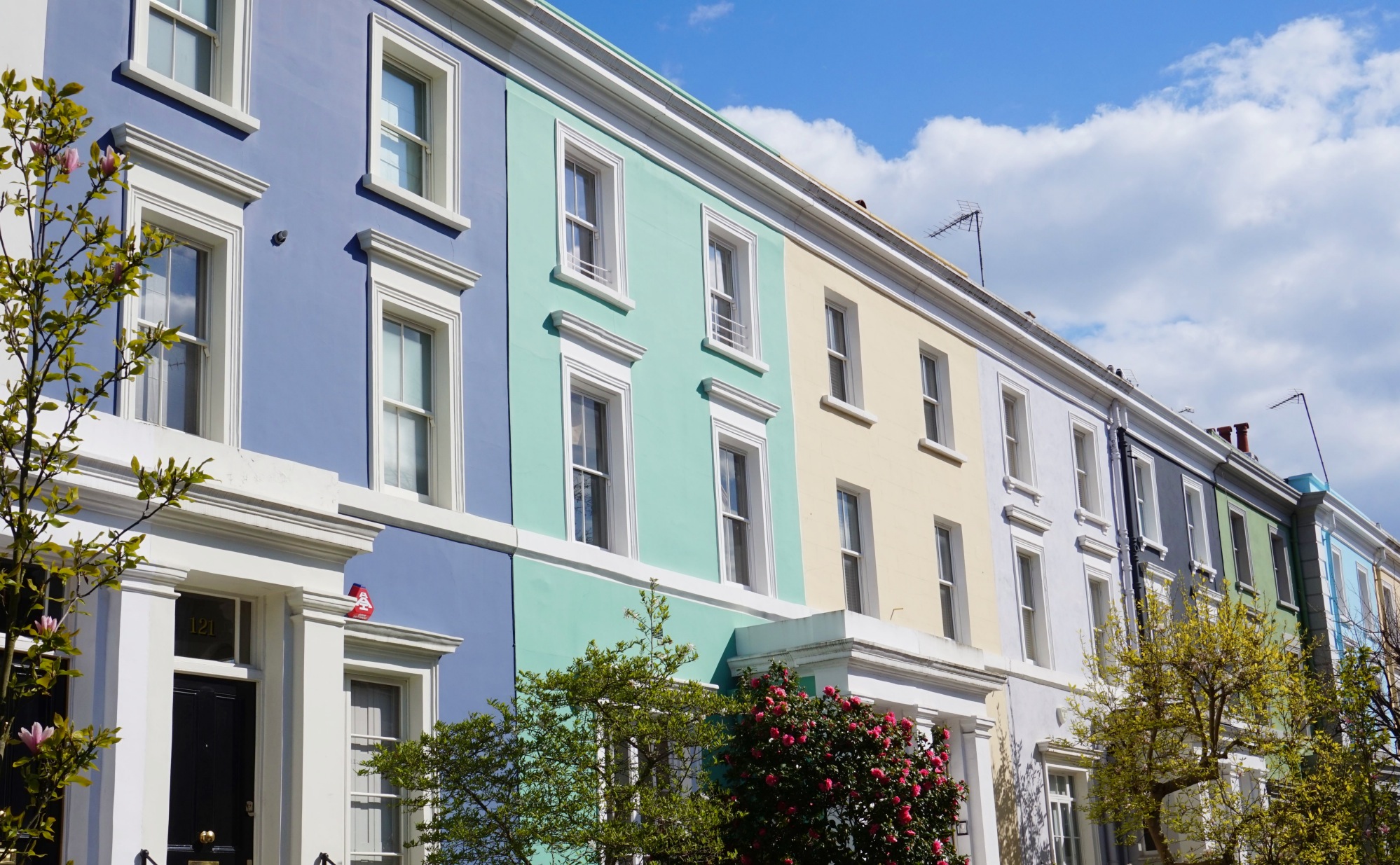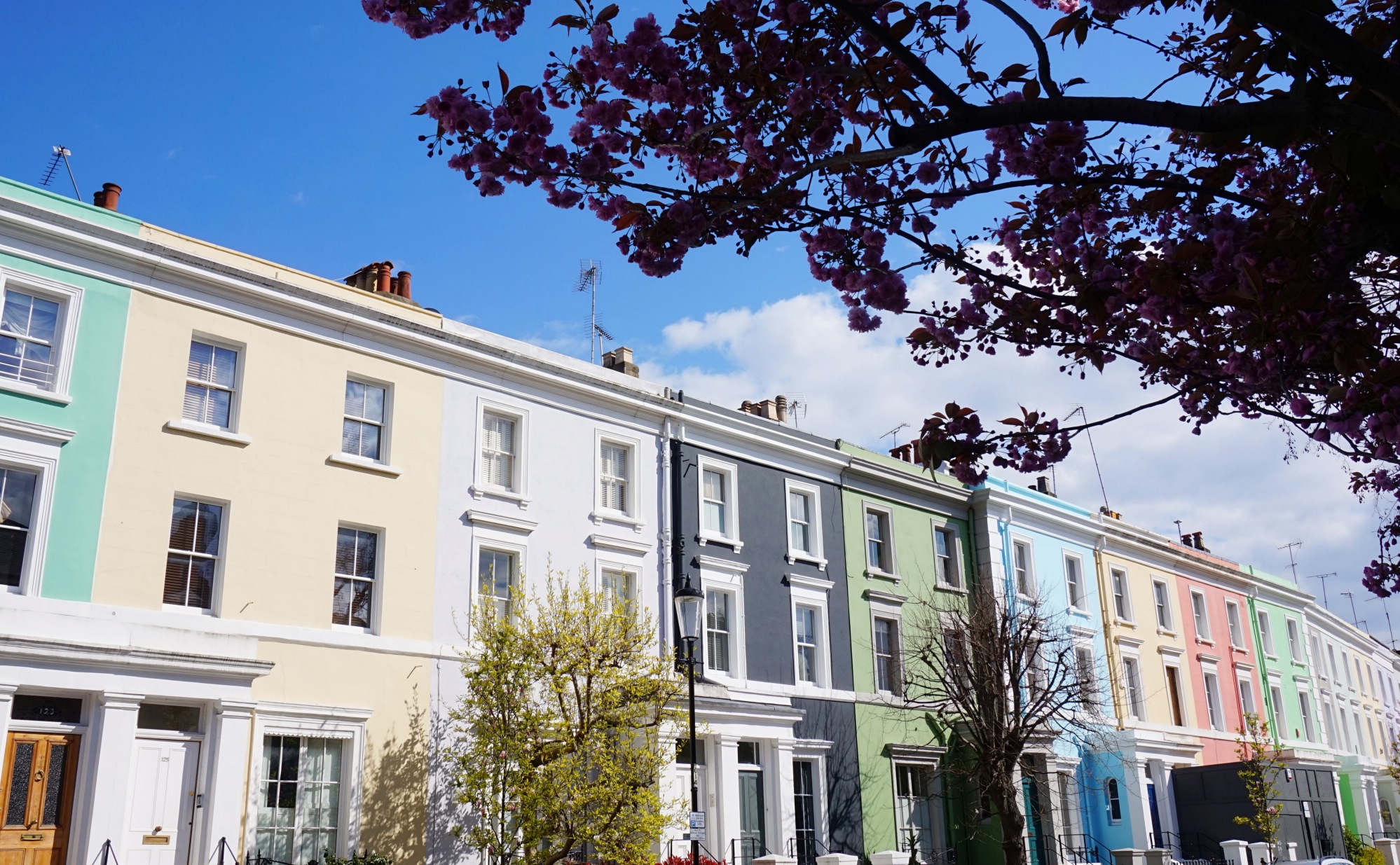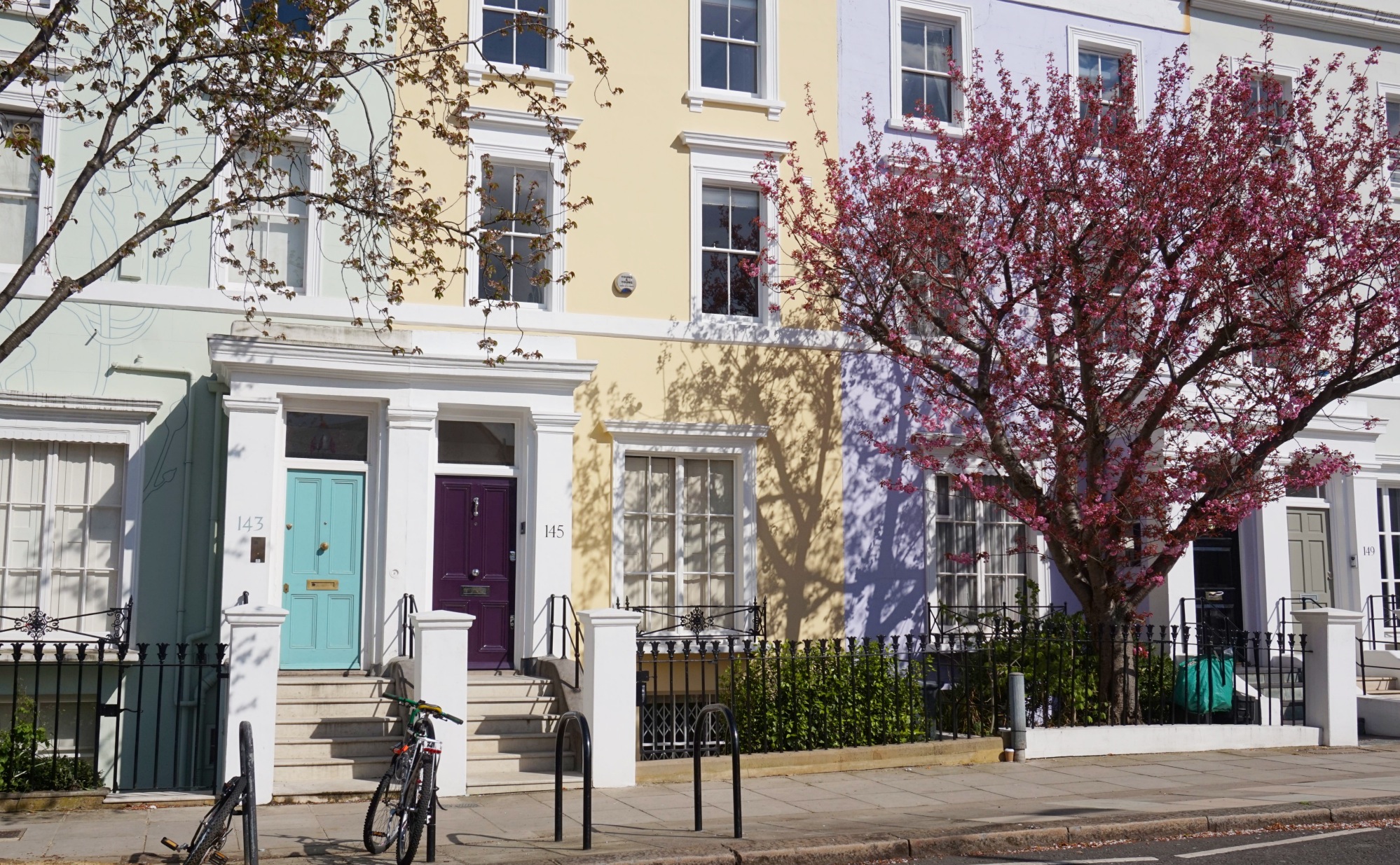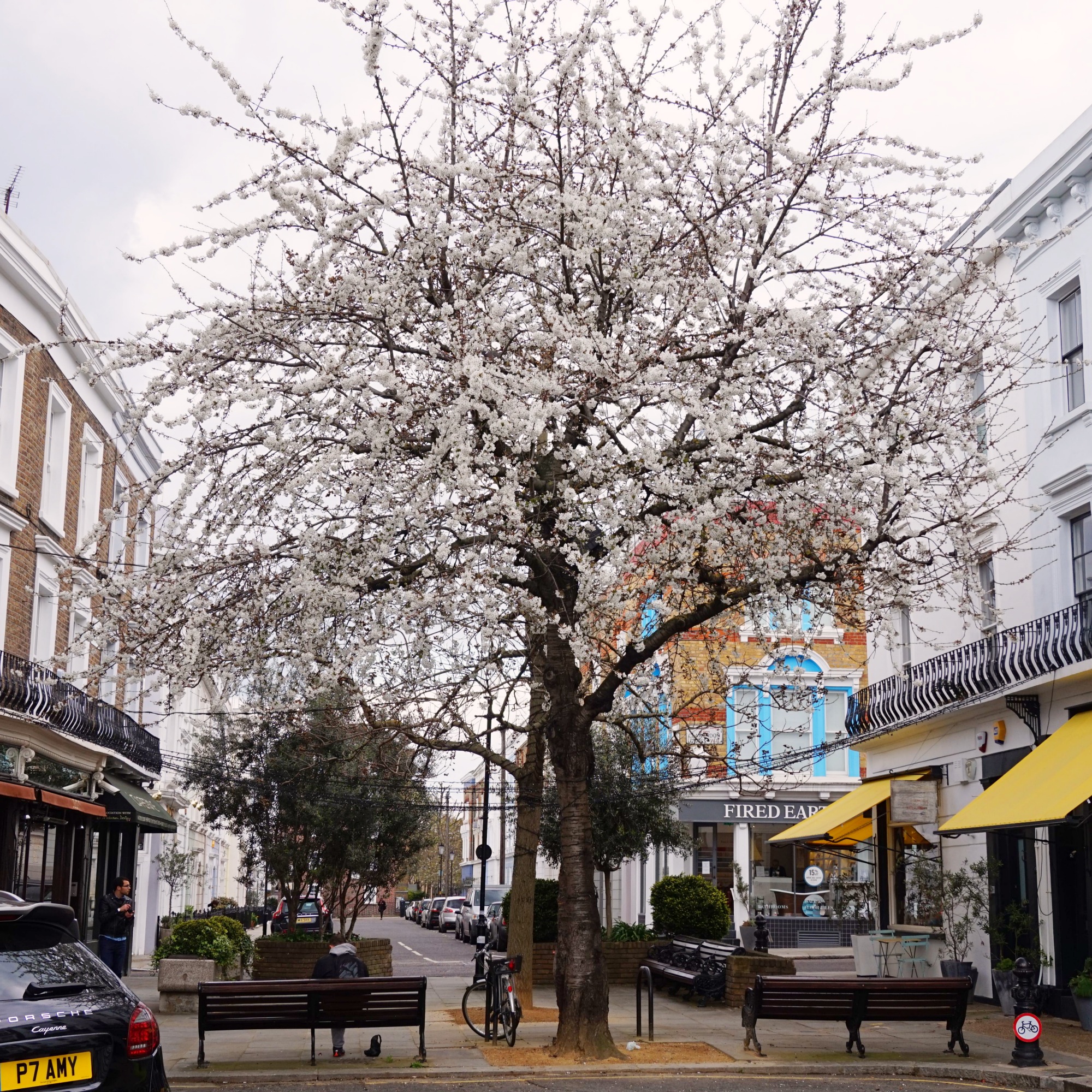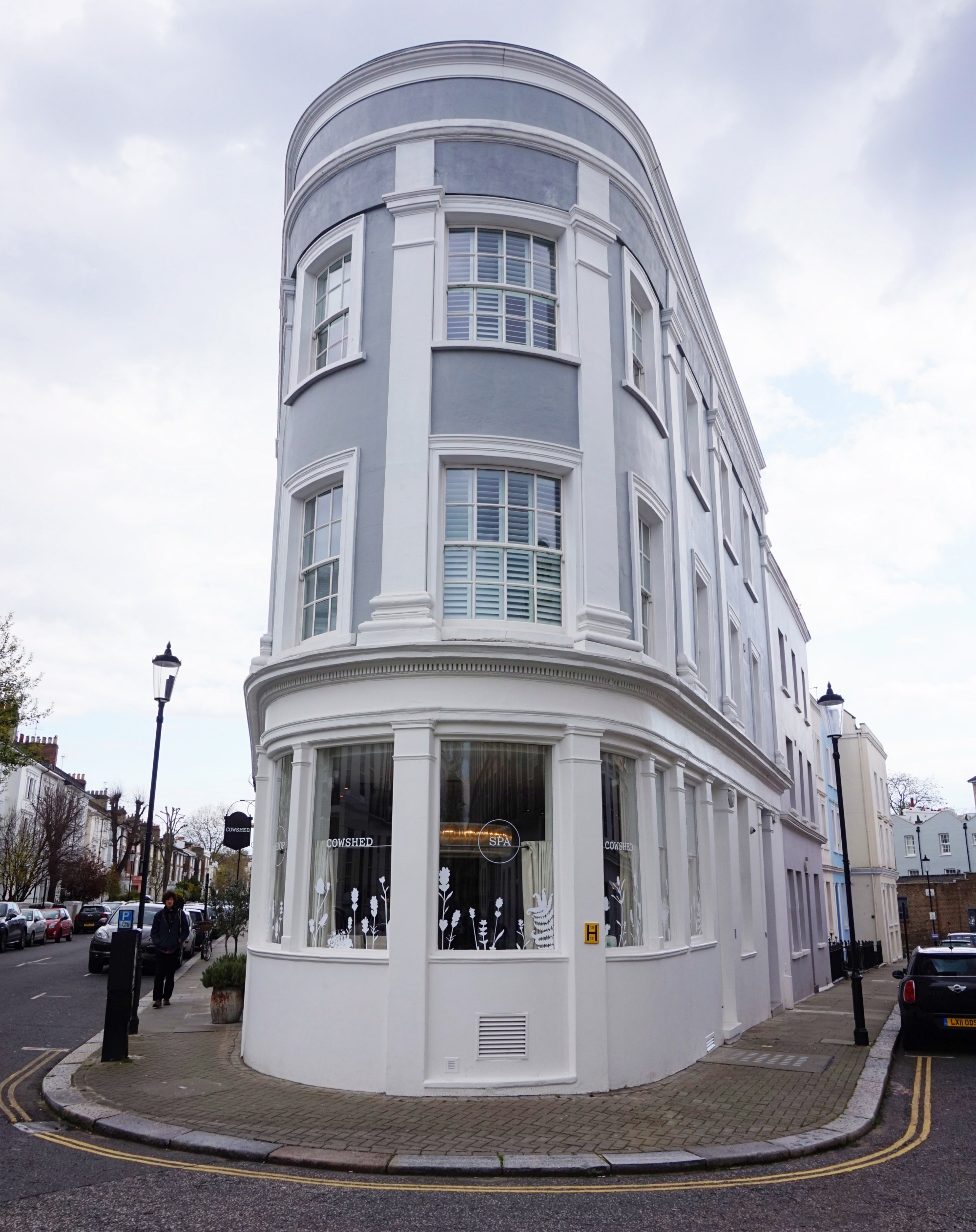 We walk down to Portland road, one of my favourite part of the "Secret Notting Hill", and while I thought that the best part of the walk was behind, there still was a few surprises left..
A pink door with smiling eyes in Notting Hill. Nothing could make a bunch of French instagrammer happier.
Pink door, reality version :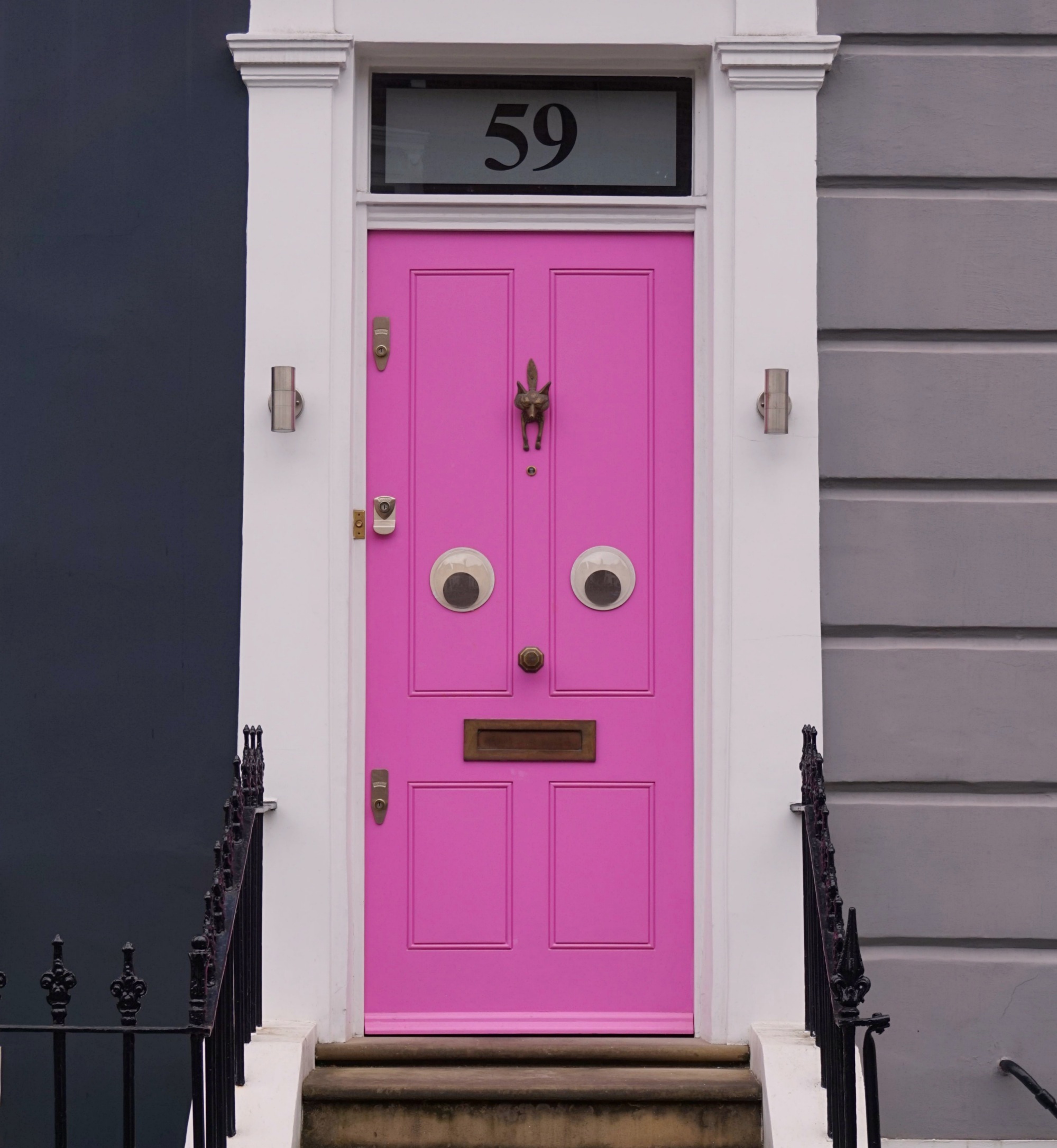 Pink door instagram version :
https://www.instagram.com/p/BEnXfwmI0lv/
Pink door snapchat version :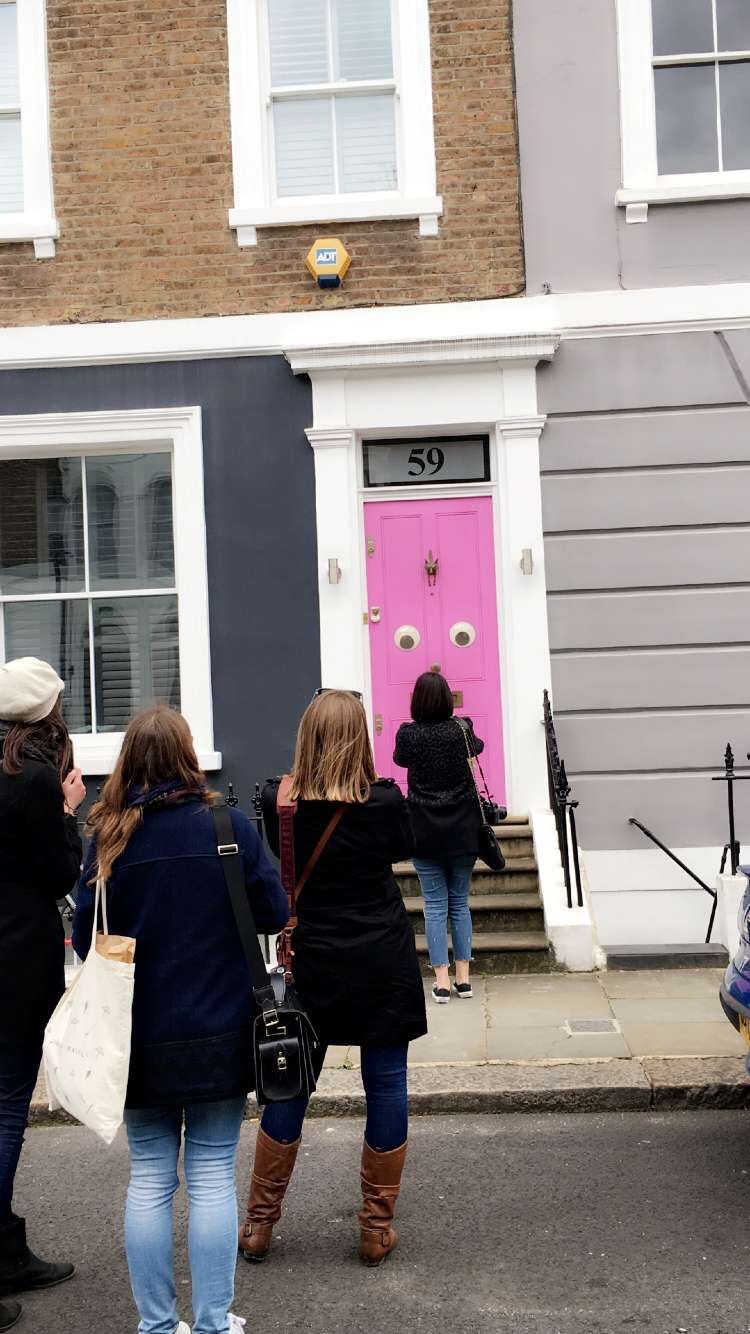 Pink door instammet version :
Thank you Denis for capturing the moment.
Ladbroke Walk
The walk is coming to an end, but on our way to the tube, we stop by Ladbroke walk, an other pretty street halfway between Notting Hill and Holland Park.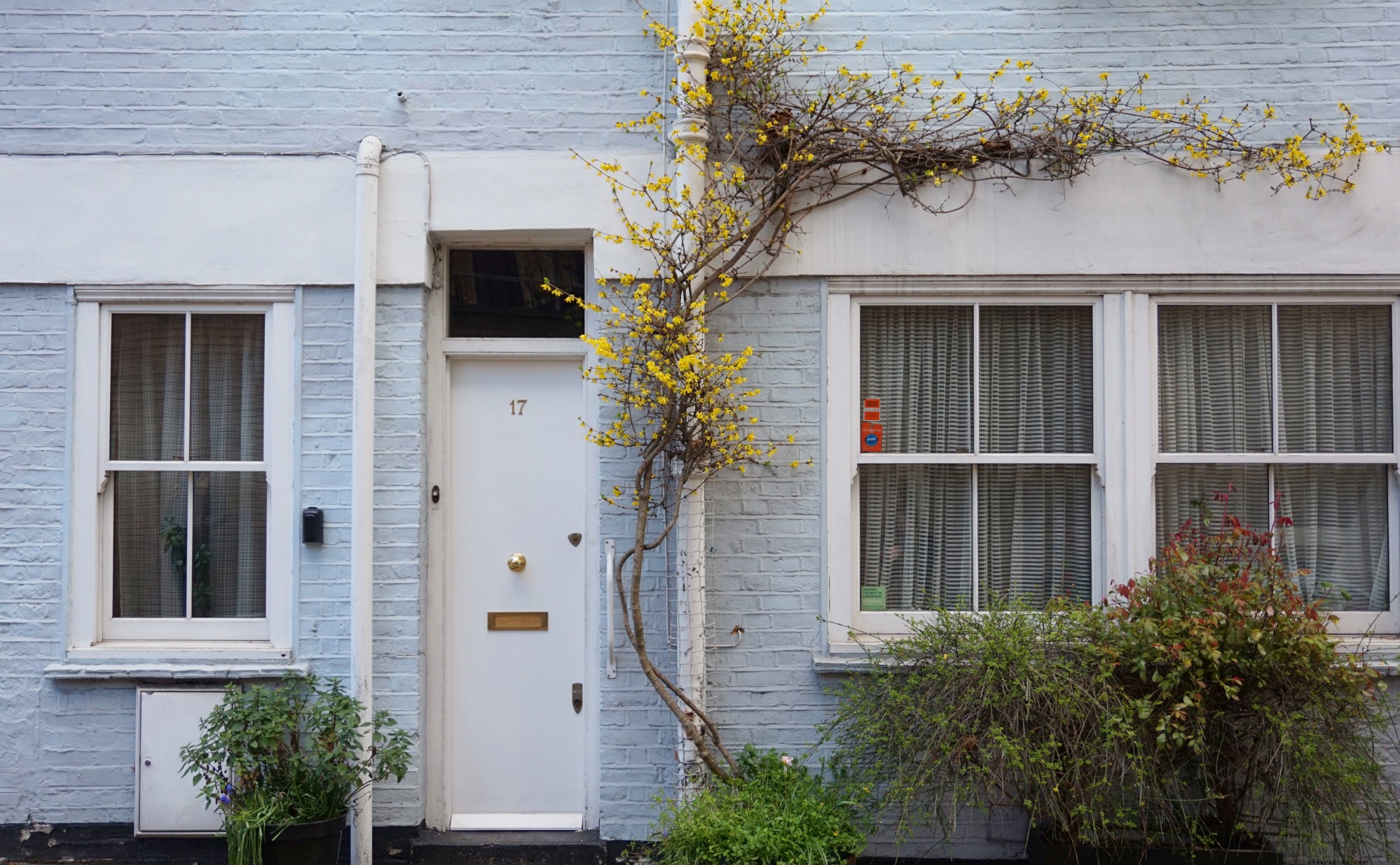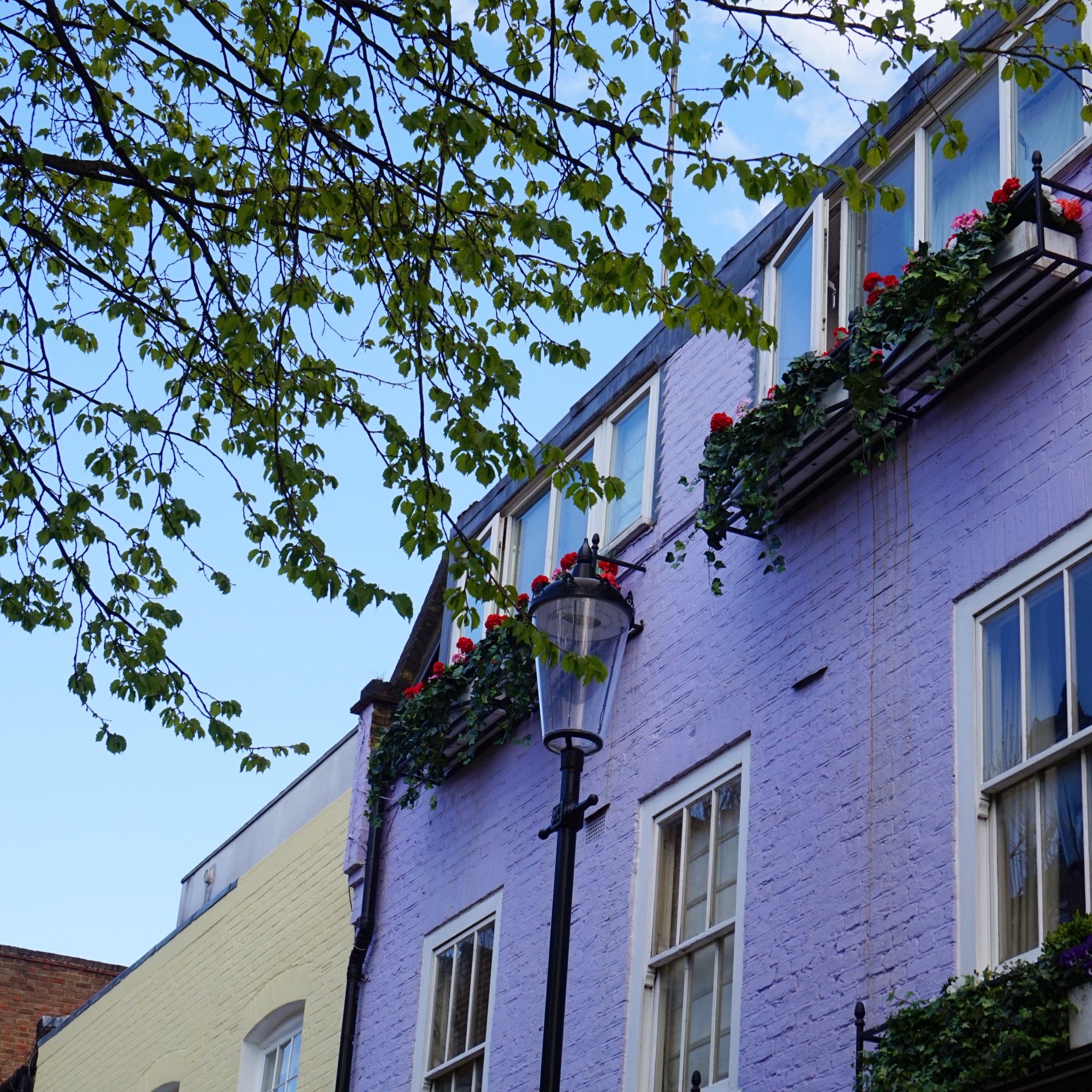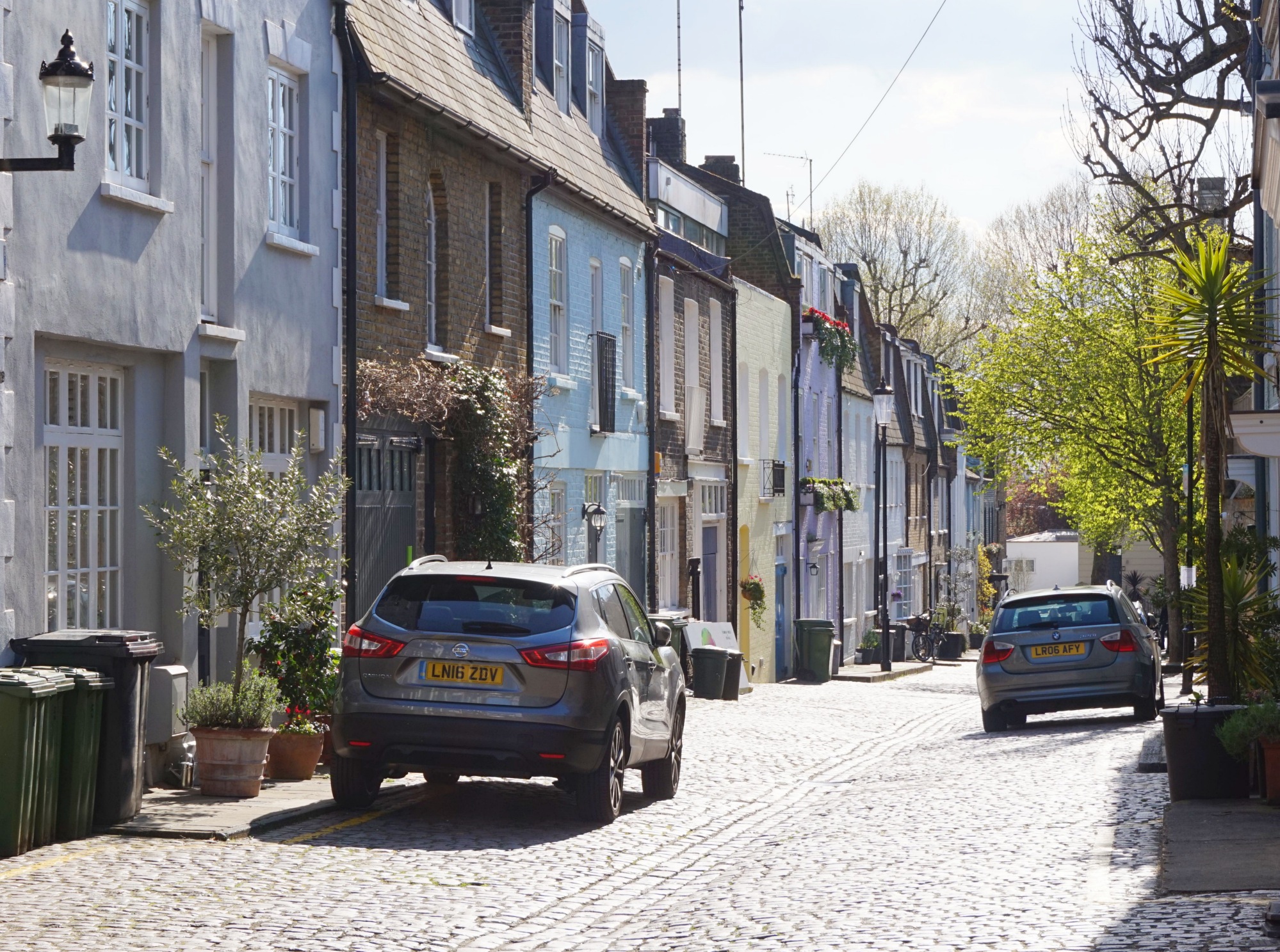 A last look behind, a bit sad to end that lovely day, but very happy I met those people and put faces on people I followed but also on names I see liking or commenting the blog as well.
I leave Notting Hill with a great sensation of happiness of beeing part of the French community in London, and more specifically the bloggers community. The expat life has once again made its magic, and made the digital become more human than ever.