The past is behind, learn from it. The future is ahead, prepare for it. The present is here, live it.
Cette année, Mars m'a paru un peu long. Alors que je me réjouissais d'avance de rentrer dans le printemps, en me remémorant le printemps à Londres de l'année dernière, il a un peu tardé. Ou alors il était en avance l'année dernière. Le printemps dernier, j'avais aussi anticipé la fraîcheur en partant quelques jours à Marrakech. 5 jours exotiques et ensoleillés. Et forcément, cette année ça l'était un peu moins. Mais finalement, ça ne sert à rien de regarder en arrière, si ce n'est pour en tirer les leçon et avancer mieux vers le future et profiter de chaque minute du présent. La fin 2014 et les premiers mois de 2015 ont été pour le moins riches en émotions, et moments un peu durs comme exceptionnels, mais me voici désormais 100% remise sur pied et prête à profiter plus que jamais.
Mars aura amorcé ce retour en force avec des moments colorés, les premiers signes du printemps à Londres, de belles balades qui bourgeonnent, de très bons moments entre amis, et les premiers moments au soleil.
Les premiers signes du printemps.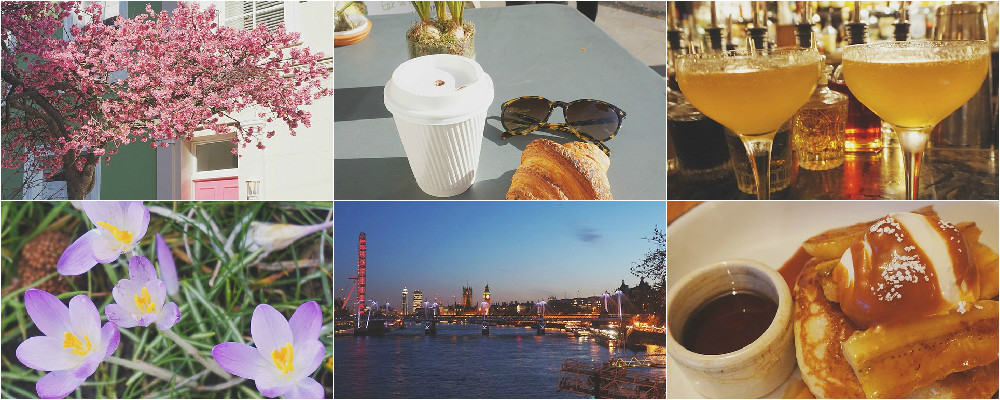 Balade de printemps et découverte du premier arbre en fleur
Première terrasse de l'année!
Des cocktails à tomber au luggage room, le bar à cocktail chic et vintage du Marriott Hotel
Les crocus, l'un des plus jolis signes du printemps
La lumière après 18h
Brunch Canteen's, ajouté sur la liste des meilleures pancakes de Londres
Premiers moments d'été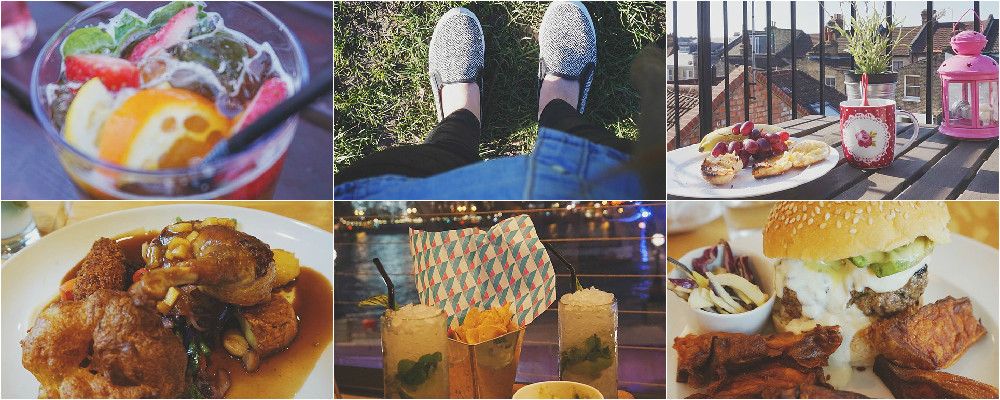 Le premier Pimm's de la saison
Sortir les slip on
Premier petit dej sur le balcon
Un sunday roast à tomber chez Zilouf's
Mojito et Tortillas chez Wahaca
Un burger à tomber et super dej entre copines chez
Régal des papilles et bonnes adresses à Londres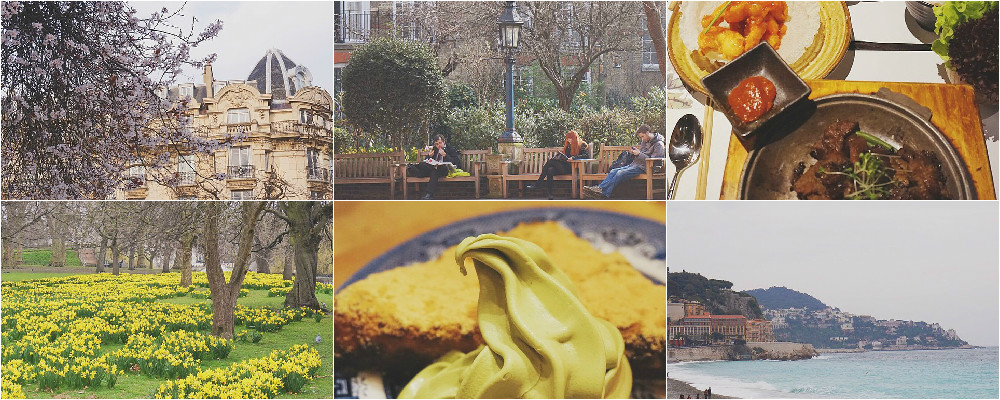 Un autre week-end à Paris au top
Les premiers dej au soleil
dîner chez Kimchee, la nouvelle adresse Coréenne à la mode
Champs de jonquilles!
Dîner chez Shackfuyu, le pop up de Bone Daddies le plus en vogue de Soho
Un week-end au top sur la côte d'azur en commençant par Nice
Délicieux moments français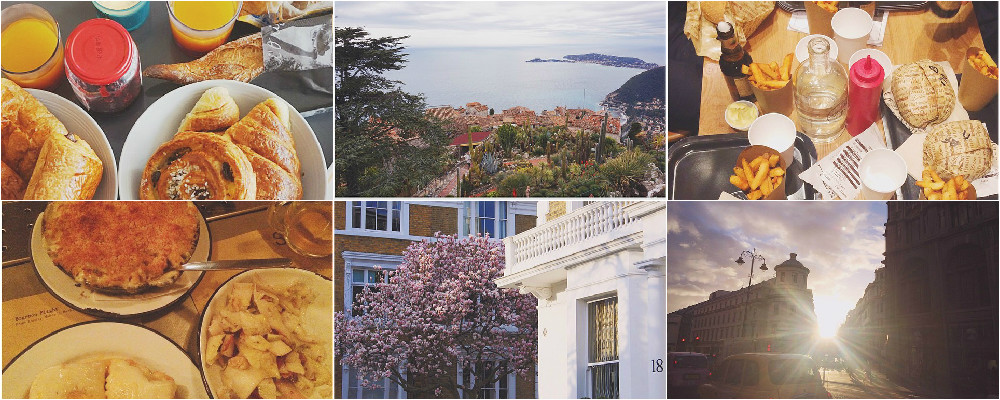 Petit dej Français
L'un des plus beaux point de vue de la côte d'azur
Big Fernand, le meilleur burger français de Londres
Spuntino, une autre bonne adresse à Soho
Explosion de Magnolias
Le magnifique rayon de soleil au bon endroit au bon moment