Pour ce premier livre, je vous propose un thriller Bestseller de l'été – alors pardon pour ceux ou celles qui l'auraient déjà lu – mais impossible de ne pas le recommander.
Dans Gone Girl, on ne parle pas de grande littérature, d'émotions douces ou de sentiments, mais d'un bon thriller que l'on n'a pas envie de lâcher et qui nous tient en haleine du début à la fin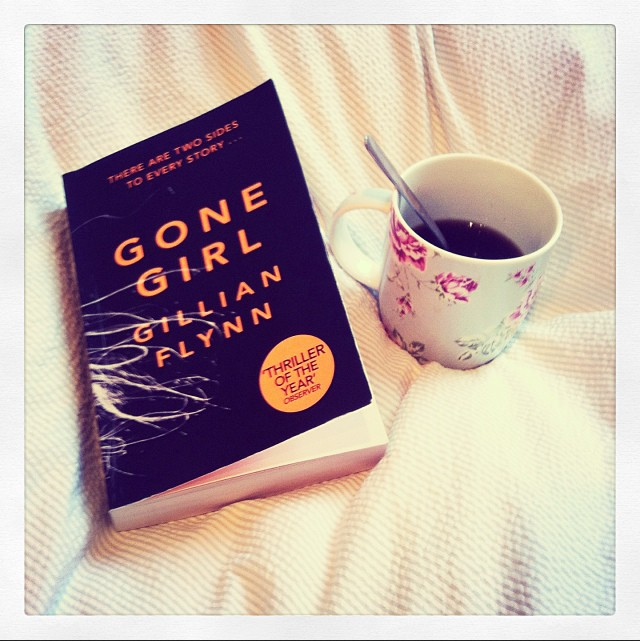 Petit extrait du résumé :
Who are you?
What have we done to each other?
These are the questions Nick Dunne finds himself asking on the morning of his fifth wedding anniversary, when his wife Amy suddenly disappears. The police suspect Nick. Amy's friends reveal that she was afraid of him, that she kept secrets from him. He swears it isn't true. A police examination of his computer shows strange searches. He says they weren't made by him. And then there are the persistent calls on his mobile phone. So what really did happen to Nick's beautiful wife?
L'histoire paraît bien banale et l'énigme bien simplette à lire ces quelques lignes, mais dans Gone Girl, les retournements de situation ne s'arrêtent jamais… Vous n'imaginez pas une seule seconde ce qui peut se passer, et il y a un moment où il s'avère même compliqué de devoir en arrêter la lecture.
Ce livre m'a rendu accro, a tel point que j'en ai fini par avoir hâte de prendre le métro pour le lire, et m'a laissé un tel vide en le terminant que j'ai du courir un acheter un nouveau dès le lendemain !
Un très bon livre si vous aimez les histoires qui vous absorbent, si vous cherchez un moyen de passer le temps efficacement dans les transports ou au chaud sous la couette un dimanche cosy, et parfait si vous cherchez à lire sans devoir sortir le dictionnaire tous les 3 mots…
Facile à lire en anglais, parfait pour intégrer de nouveaux mots et nouvelles expressions, addictifs et super pour apprécier le métro !
Ce n'est pas pour rien qu'il a été Bestsellers de l'été durant plusieurs semaines et qu'un film avec Ben Affleck est en cours de tournage.
Si le résumé vous a tenté mais que vous n'avez pas envie de le lire en Anglais, le version Française s'appelle "Les apparences".
Bonne lecture!