Recently, London and I went through a rough patch. It happens once in a while, but especially after 5 years. It's a bit like in a relationship. You have to keep the spark going, make it work again when it's fading away. There are things I really don't like in London. I'm not gonna list them because guess what: We all have the same. And there are all those things I love that make the moment of uncertainties not last very long. Among them, special places. Not necessarily fancy, just happy places I discovered over the years and where I go when I need a reboot. A local coffee shop, an area of London, a park, and all those places where I went and go back when I need a moment of peace with myself or other people sometimes as well. They made life in London MUCH easier and also reminds me why I love my little London life so much.
Daunt Book, the chic bookshop in Marylebone
This is the first place I thought about when I started to think of this article. I don't see how anyone could feel unhappy surrounded by books, especially in a beautiful bookshop like this one. Books are relaxing, filled with stories, words, worlds and atmosphere taking us somewhere else. There is always a very peaceful atmosphere in bookshops. And there are many bookshops I like in London, but this one is on top of the list, right before FOYLES, by the southbank, an other perfect place to pick a story before going for a pretty stroll by the river, or La Page, the French bookshop in South Ken (obviously) which I discover recently. You have no idea how happy I was when I found out about this place! As much as I love speaking and writing in English, nothing beats reading in our native language.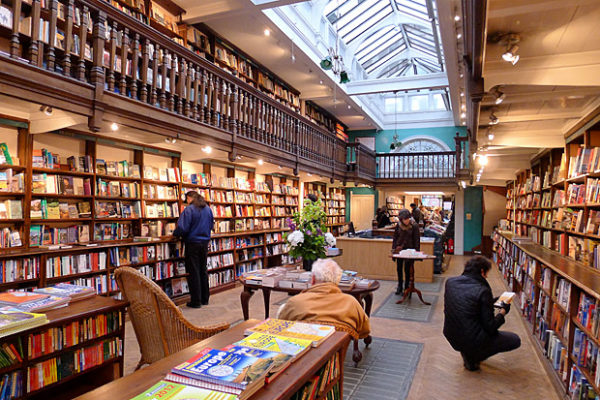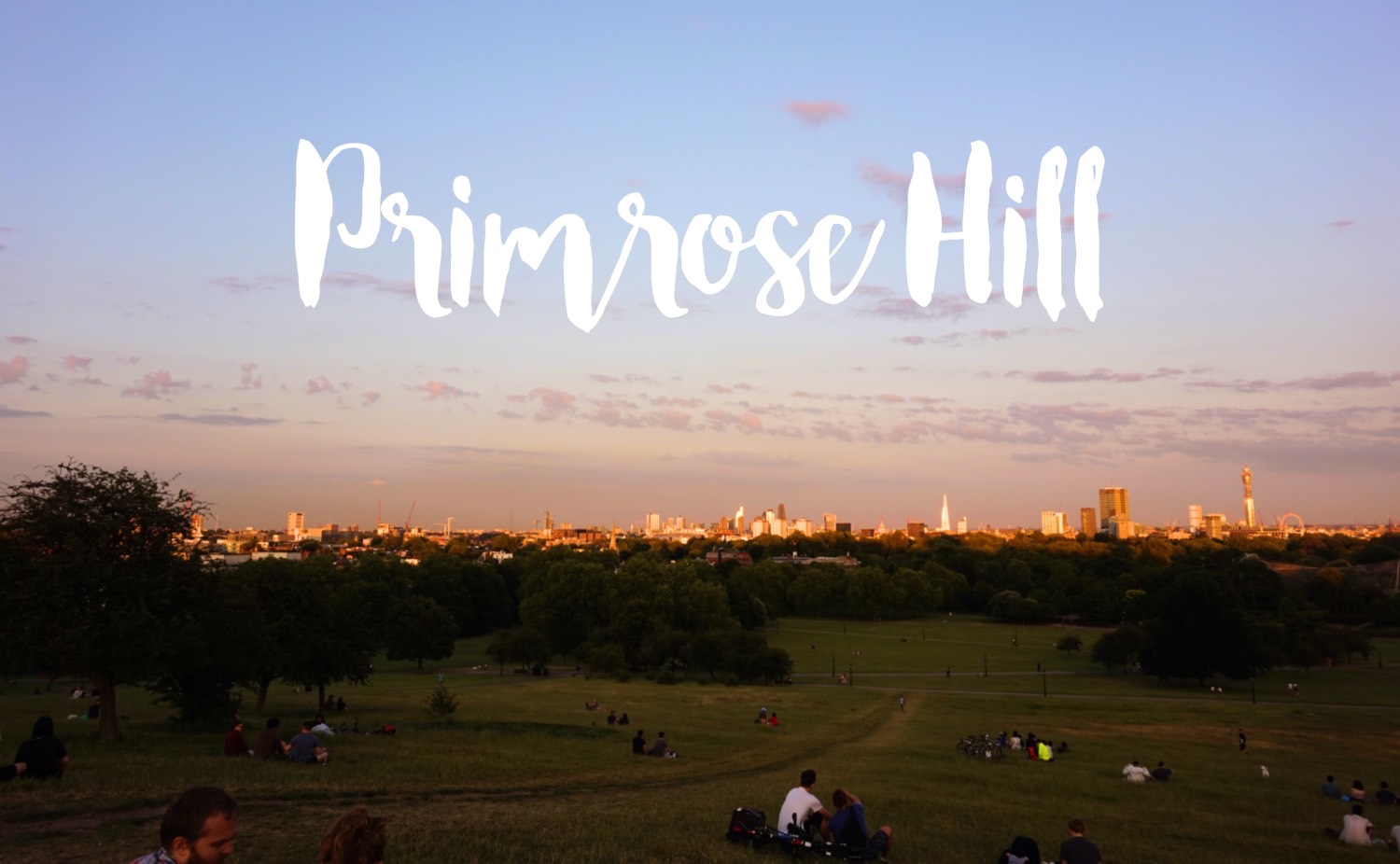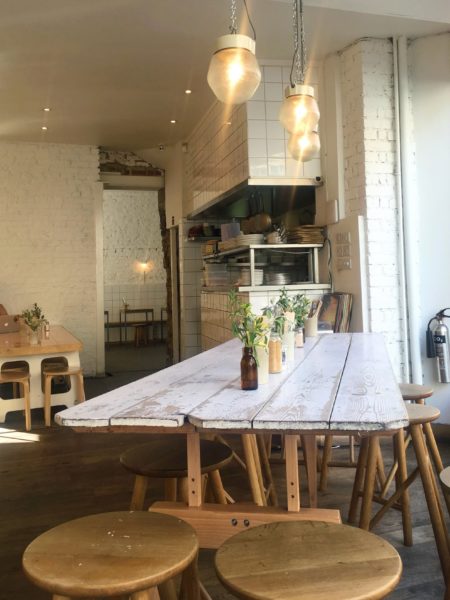 Milk, my fav local brunch
This had to be in the list as well. I found out about that place a few months after I moved to London and it's been my favourite place for brunch in London ever since. This cosy Australian cafe is like a trendy and happy bubble in the big city. There are lots of amazing brunch places in London, including some better ones for sure (Even though this is a pretty amazing one) but to me it's just the best.
5 years later, it has kept this magic from the first months when I thought eating English Breakfast and avocado on toast in an Ozzie place was still quite exotic and "different".
I love going there for brunch or just for a coffee with friends or on my own as soon as I can!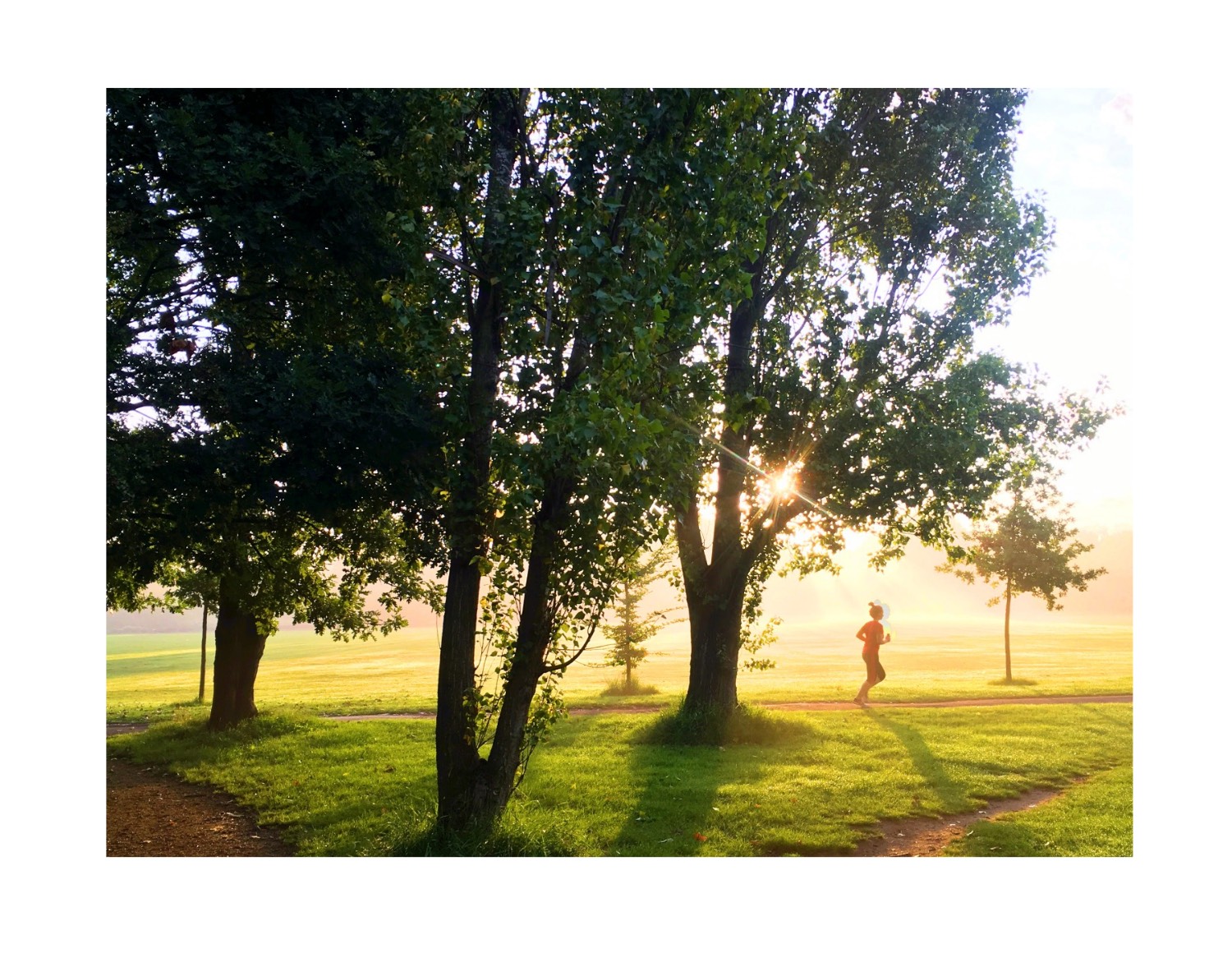 Absolutely nothing beats a morning run. It's a bit like the golden light from the sunrise had magical effects and I was receiving them before starting anything each day I go for an early run. If I could, I would go every single day. Every morning starting with a good run is simply better.
If someone told me 2 years ago that I would do that, and that I would add it in a list like this one, I would have laughed but also loved it. Well I'm doing it and that's not random I picked this picture as the main one for the article.
I could also add each session at the gym but the picture wouldn't have been as good!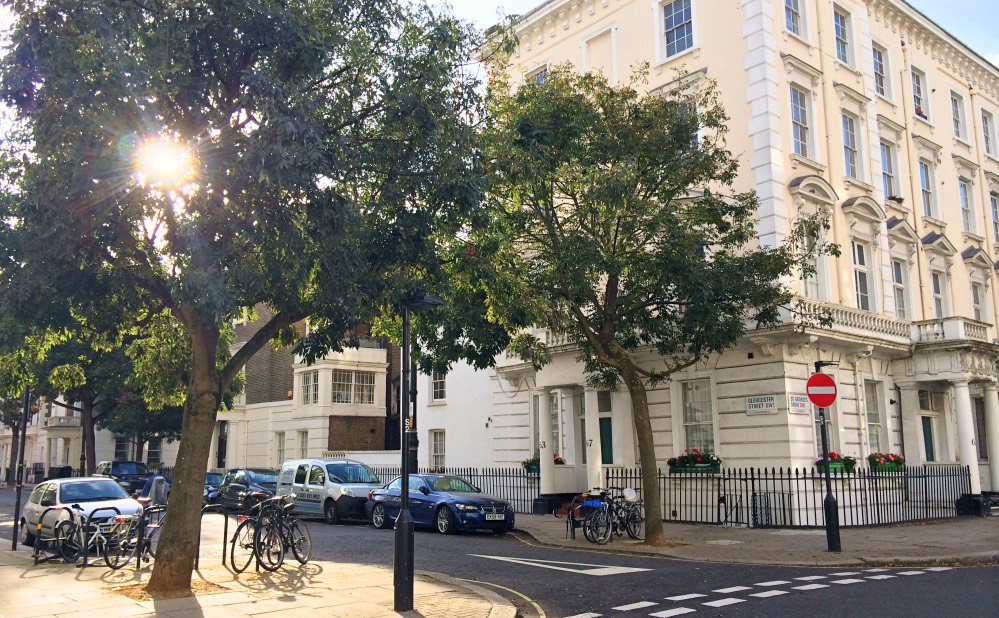 Probably pretty unexpected, but Pimlico is actually the very first neighbourhood in which I lived when I moved to London. I have so many lovely memories there, including some key ones that completely changed the few years of my London life.
It's not very famous but actually very pretty, pretty quiet and just nice. I m lucky I can go back to my old flat where one of my best friend still lives and everytime I go it still feels like home!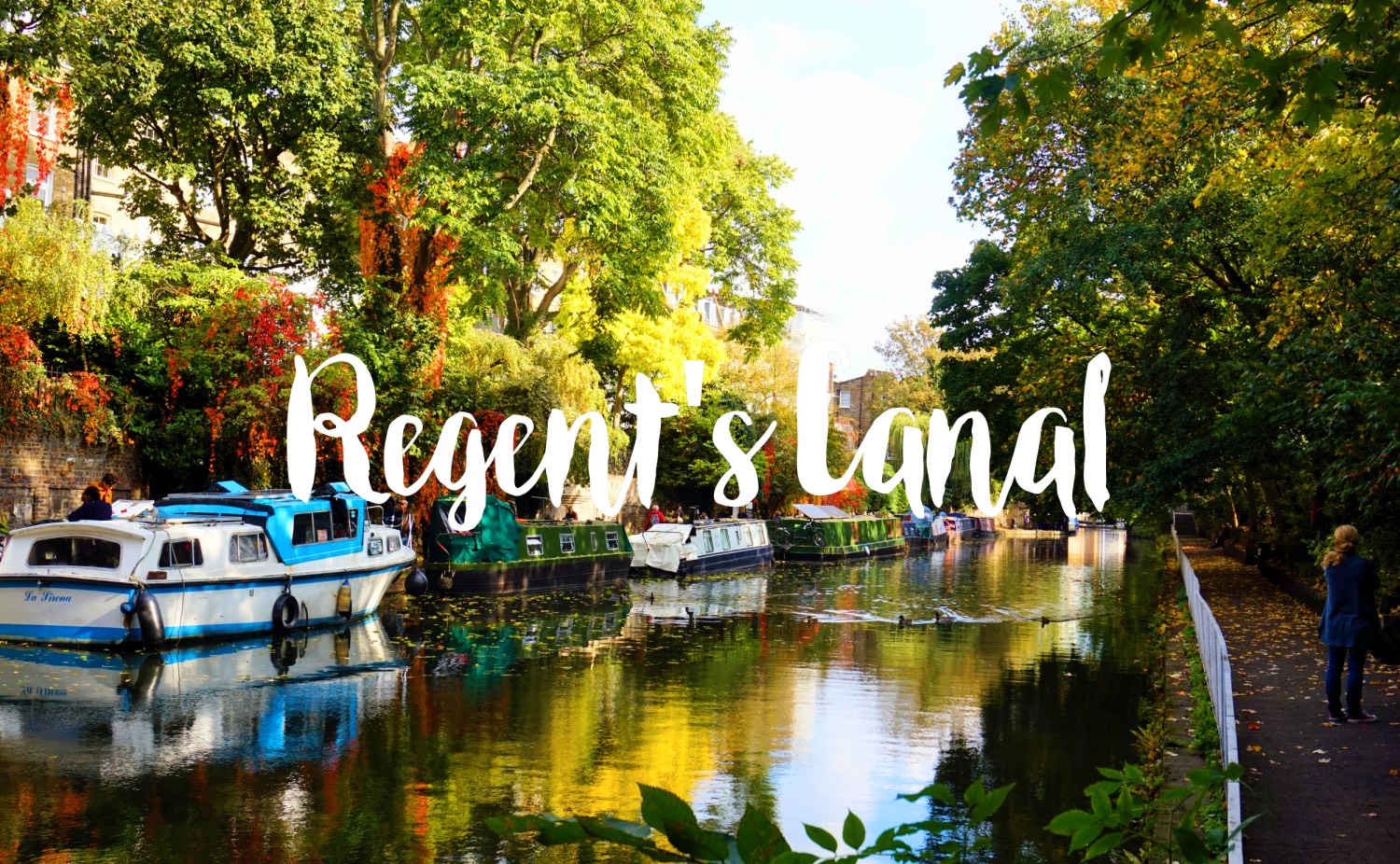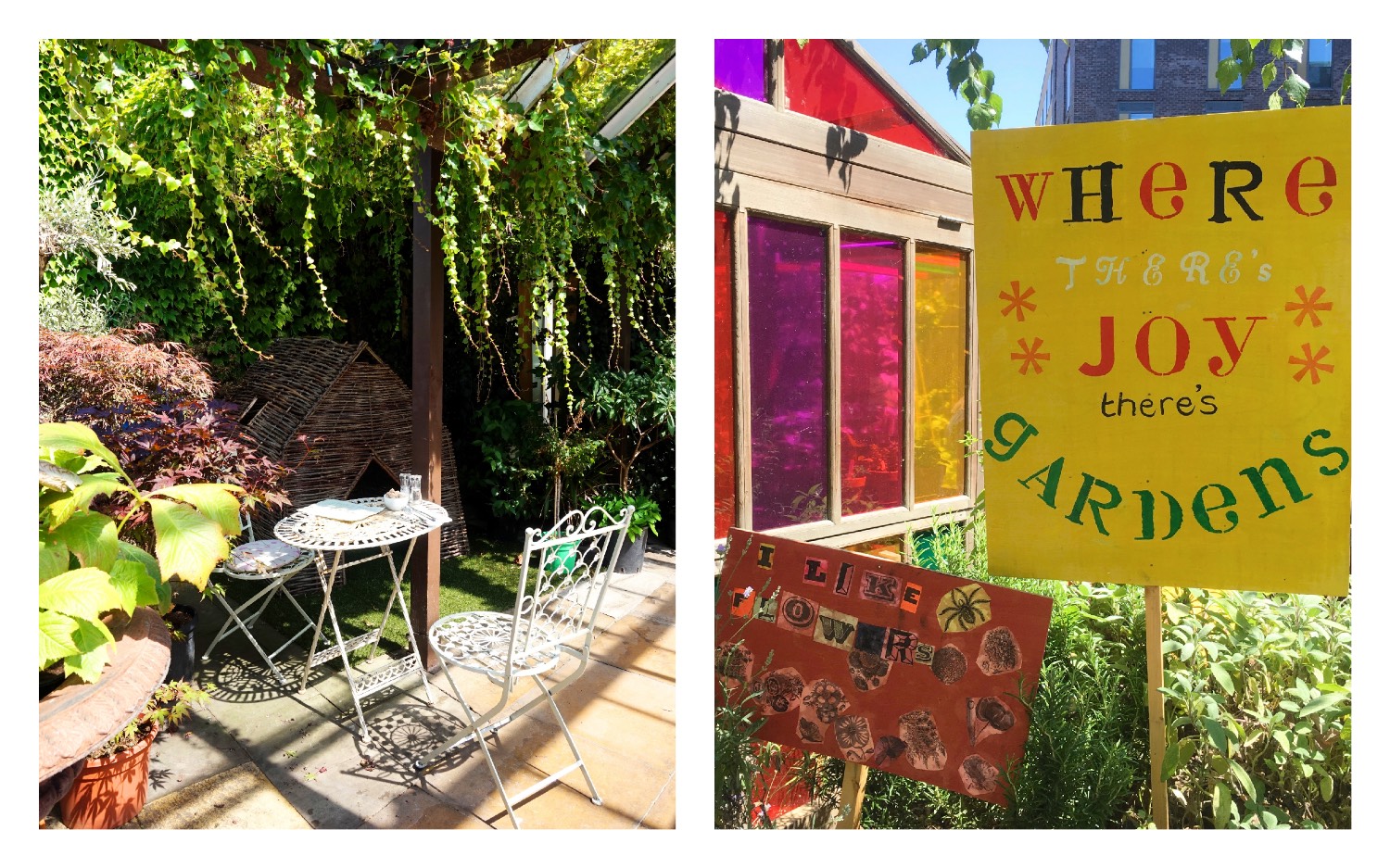 Clifton Nurseries on the left and Dalston Eastern Curve Gardens on the right. Radically different between the chic Nurseries in West London and communal artistic garden from East London on the right. Different and very similar at the same time. Those 2 places are full of plants and green spaces, which makes them ideal places to take a break and forget about everything.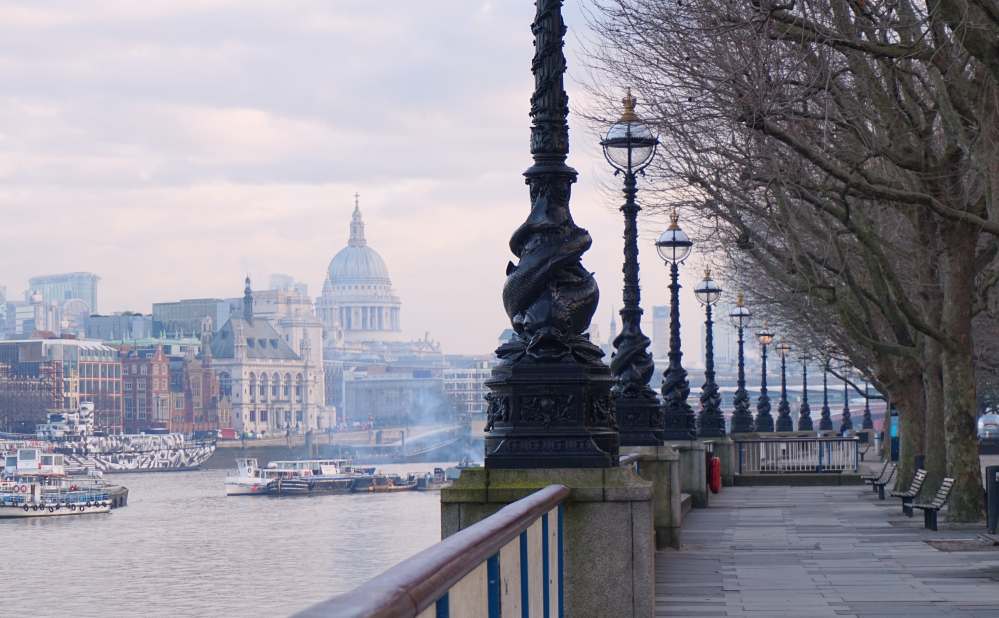 How not to mention the Southbank? Sometimes I wonder what I am waiting for to talk about it on the blog but there is so much to say I don't really know where to start! I have amazing memories from my uni days by the river. We were living near Elephant Castle so a 15 minutes walk from one of the most magical places in London. Students always have the fanciest lives don't they? Then, I came back as a professional, so had to actually pay a rend and move further south but I was lucky enough to work 3 years at the end of the bridge and loved the occasional coffee by the river before work once in a while. They made me late but were the ultimate "little joys" in London.
Now I simply try to catch any opportunity to go. No matter the time of the day or the season, it's always a magical and special place in London.