Recently, I ended up in Old Street with a friend and we decided to go for a little stroll from Old Street to Brick Lane. She was there for the weekend and heard it was one of the top 10 things to do in London  so I only had to agree and go with her. Not hard to convince me to go for a stroll in East London. I don't go as often as I would like to, but everytime I go, there is something new to discover, and once again, we came across lots of hidden gems.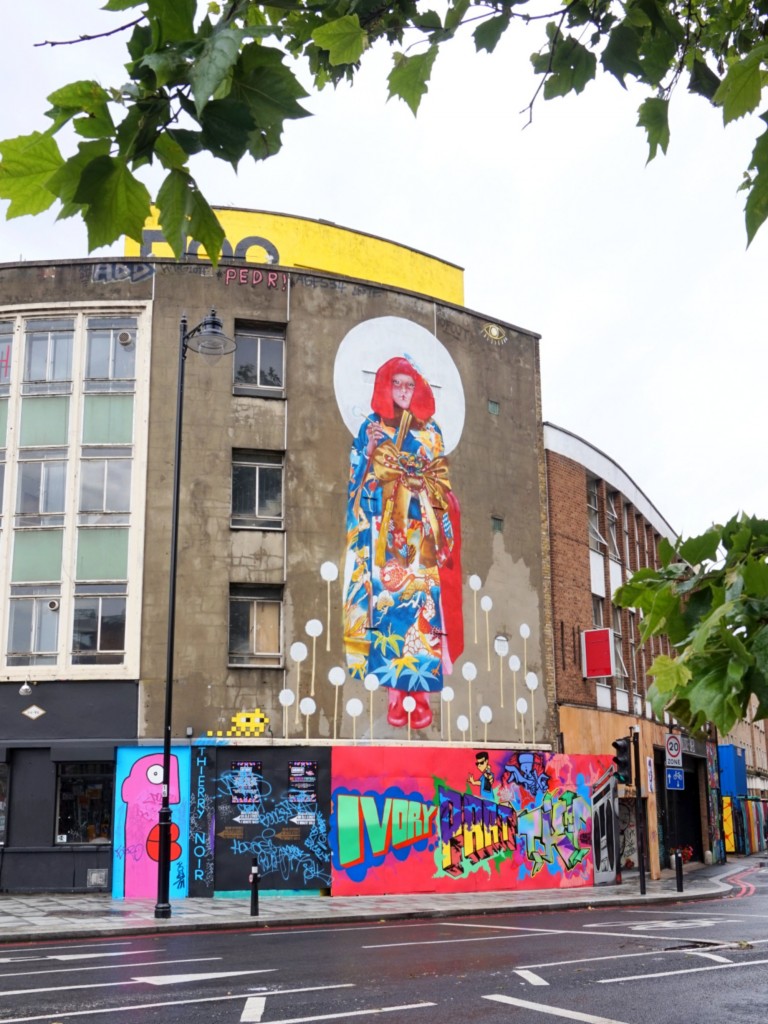 This is how Old Street looks like at the moment. Vert welcoming.
It was a grey day but those piece of arts made it look pretty colourful.
We took a random street and started our little stroll.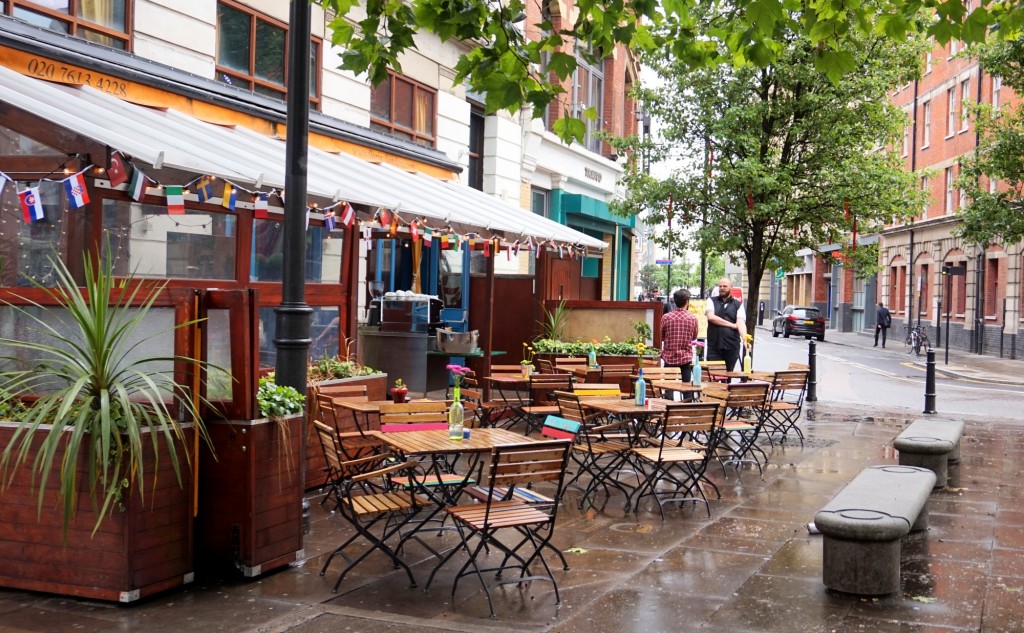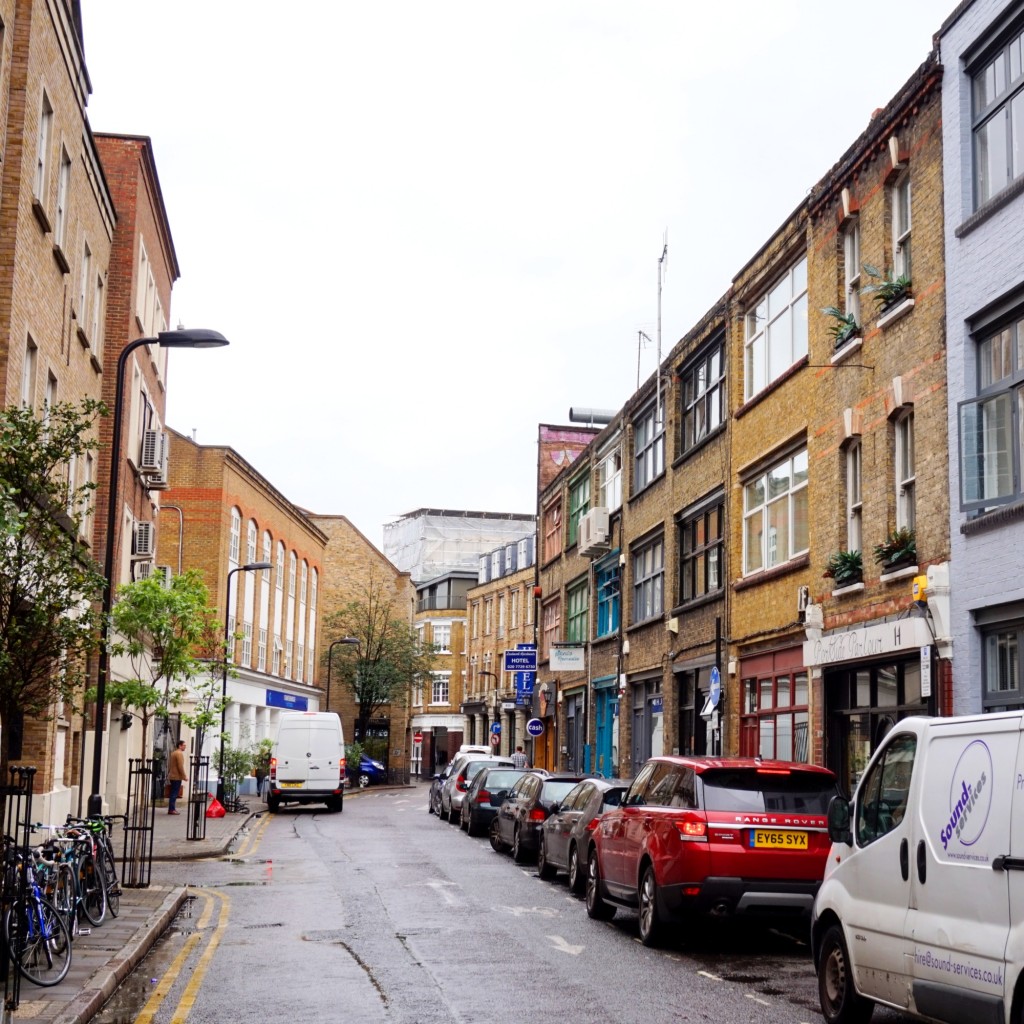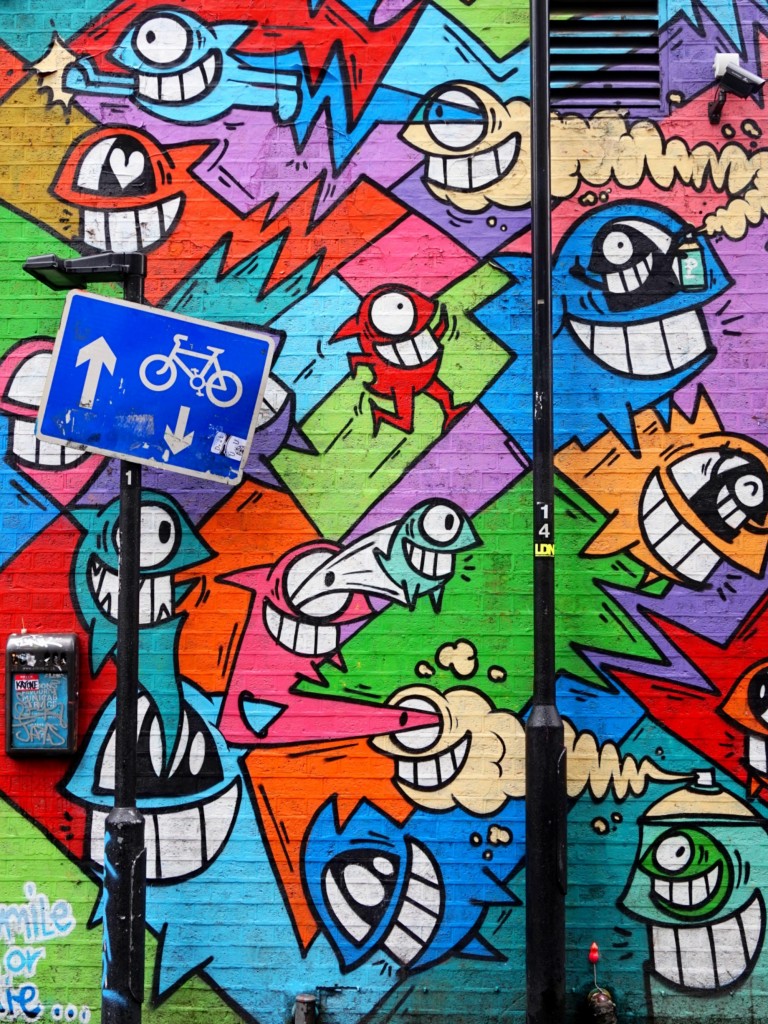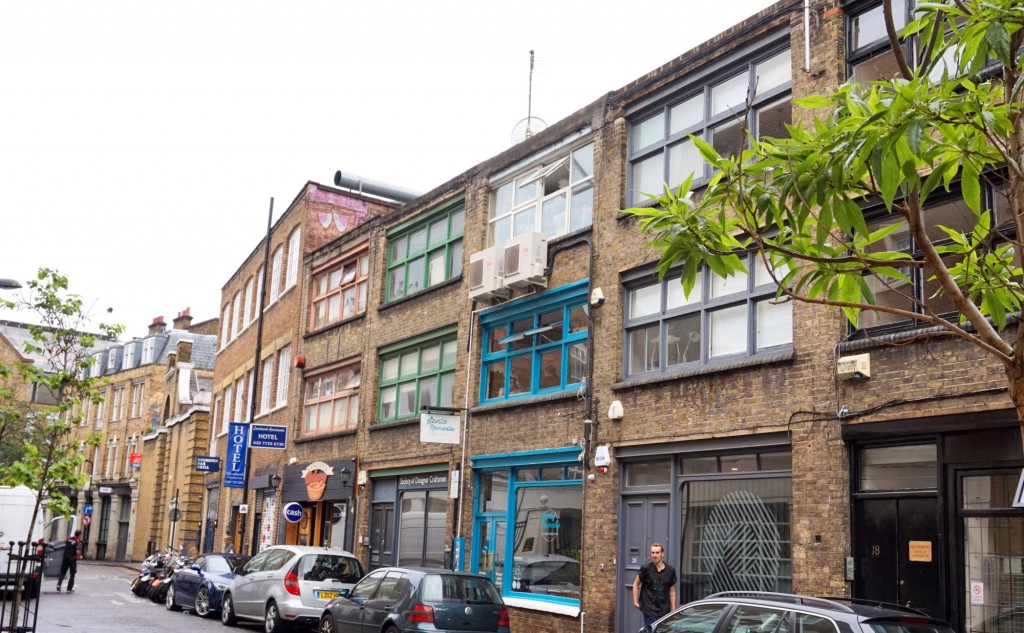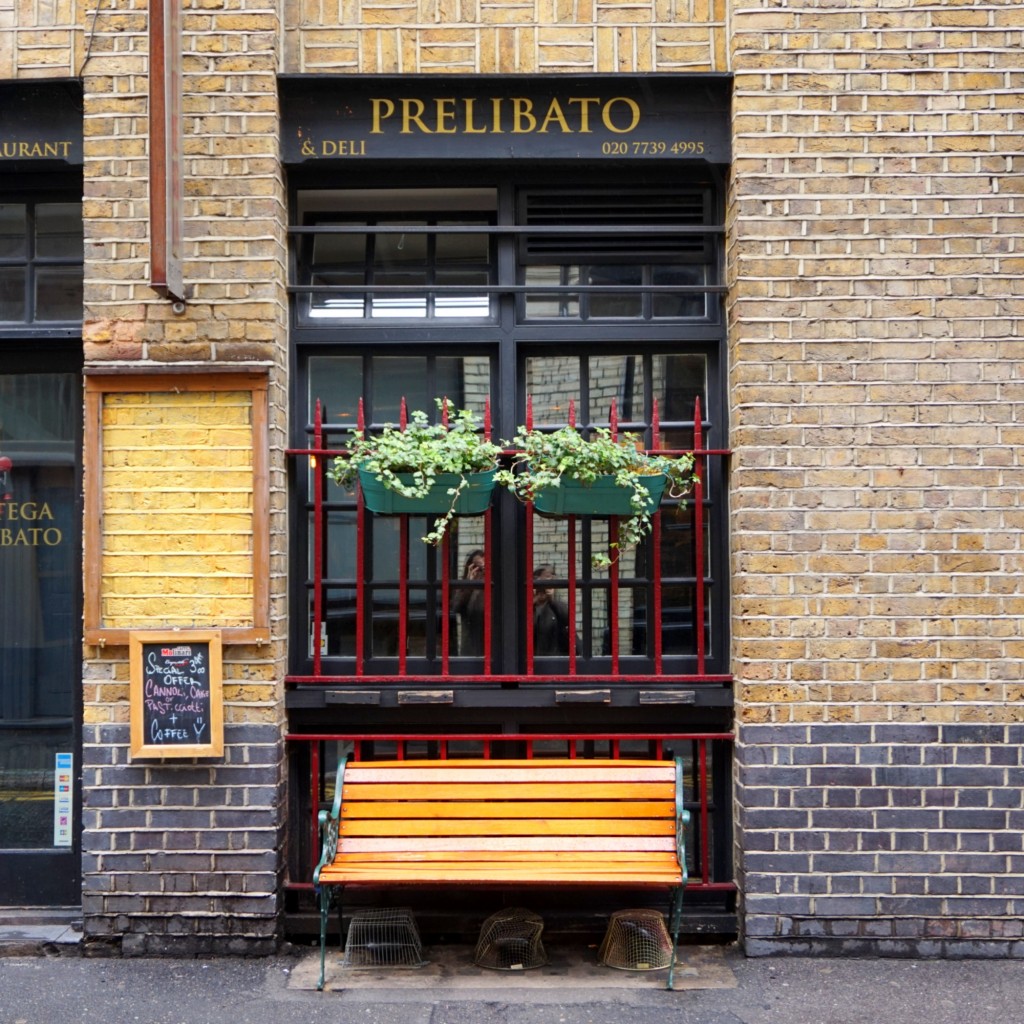 It's been so long since I took the time to stroll in East London. I feel like I love it a bit more every time I go. Especially that day. I found the whole area more charming  than usual.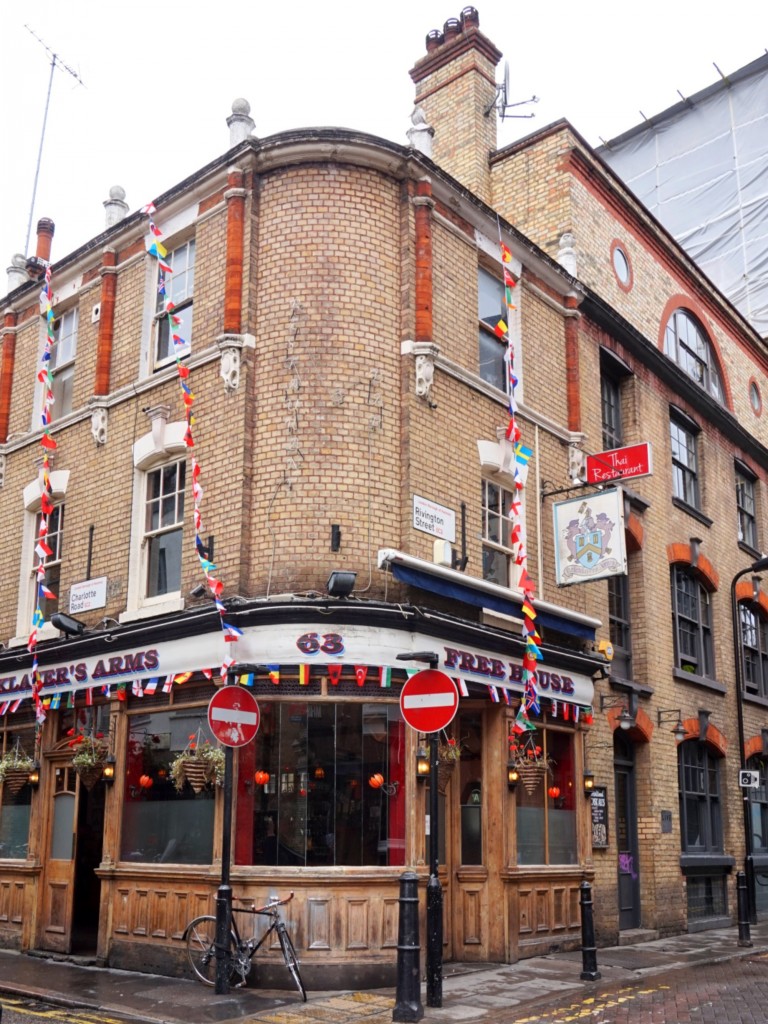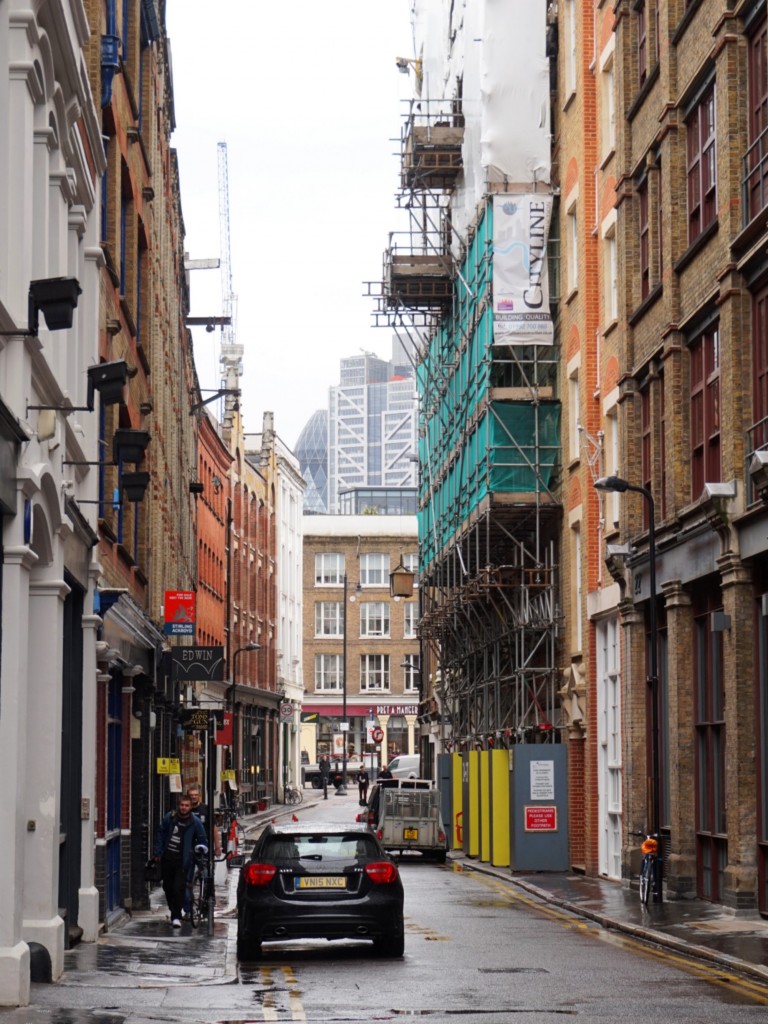 Very quickly, the first graffitis started to let us think we reached Shoreditch.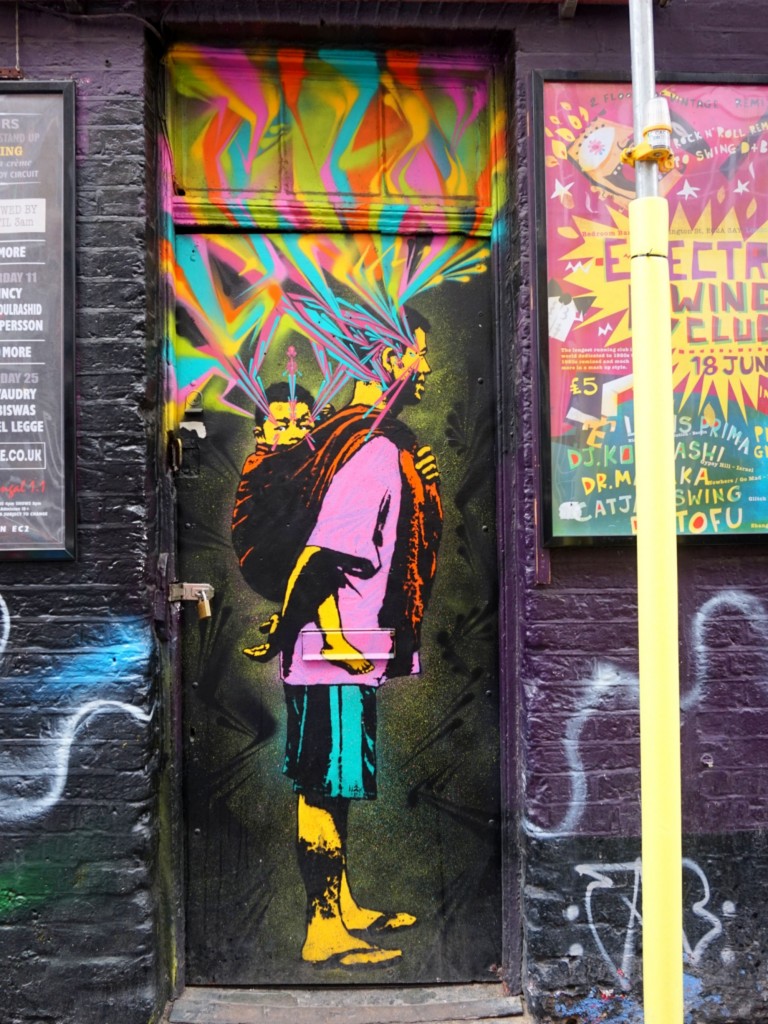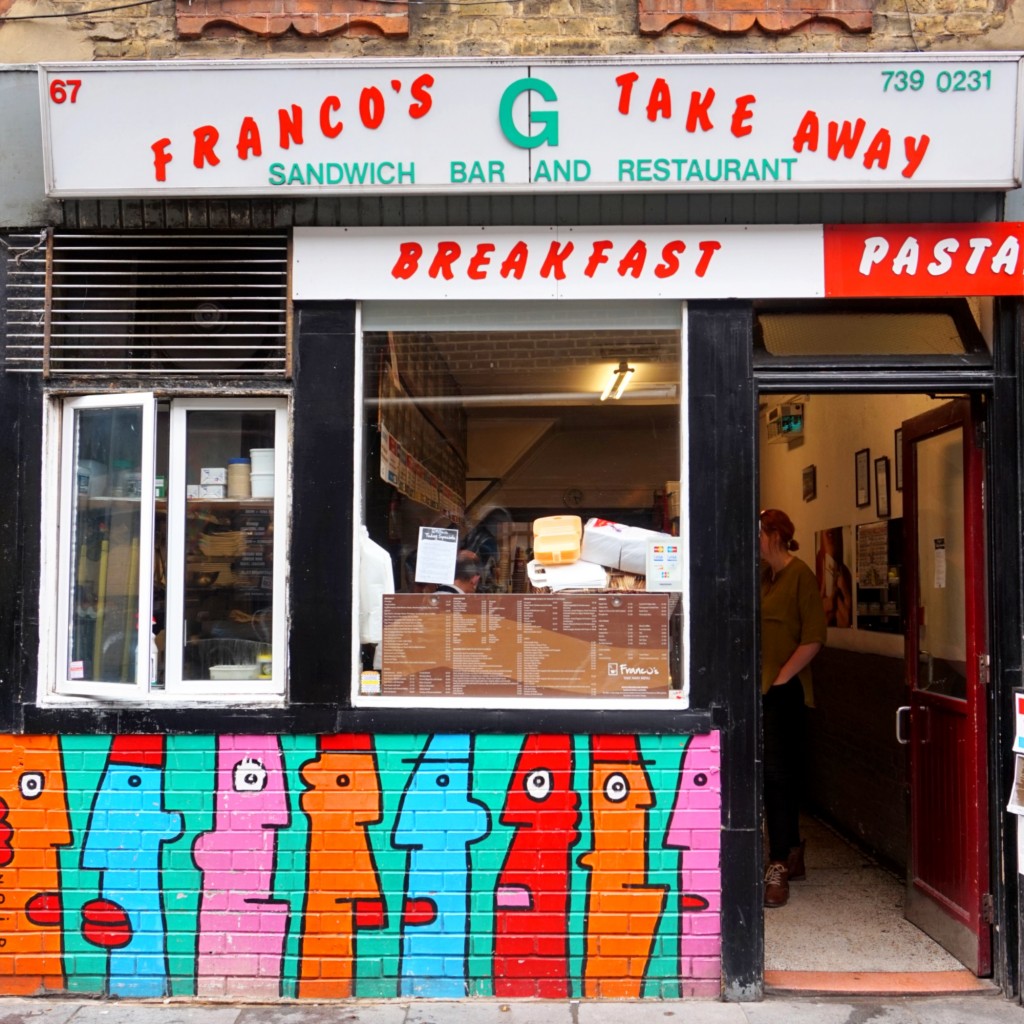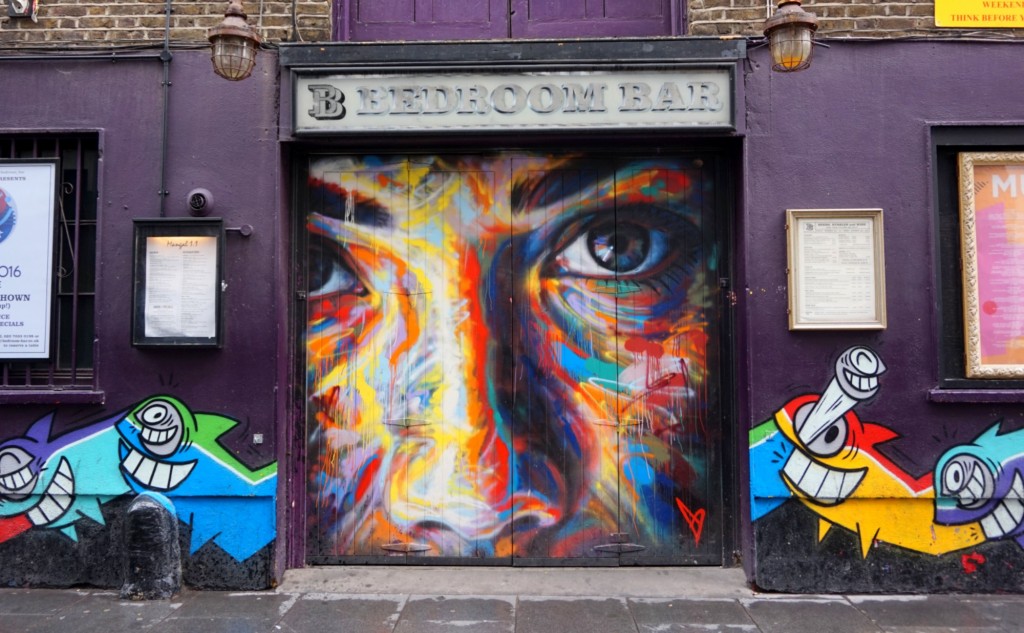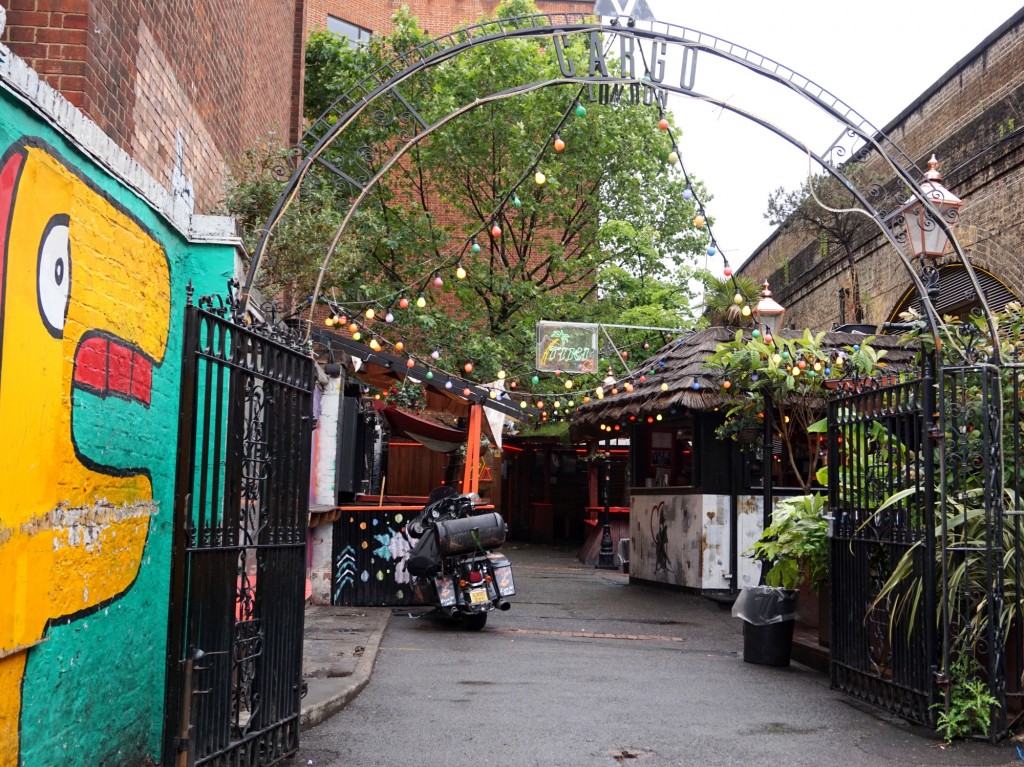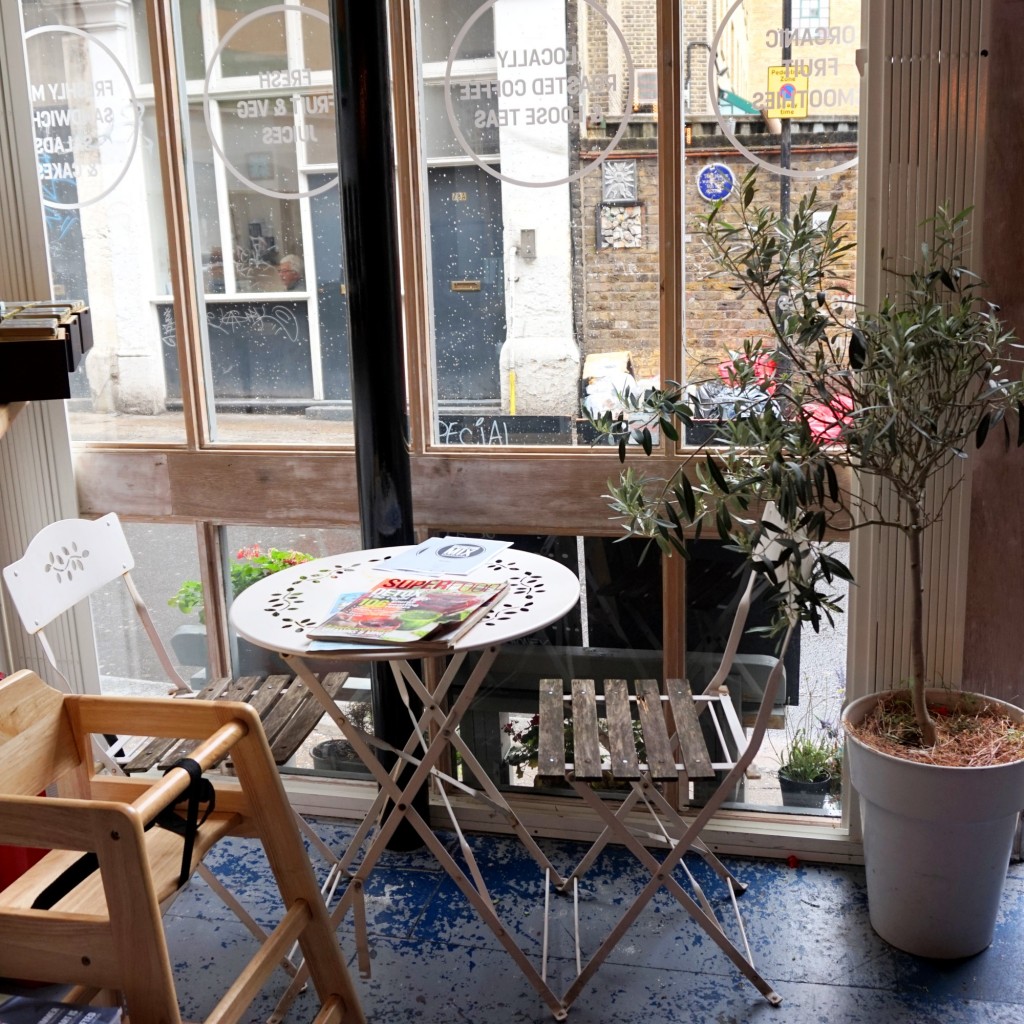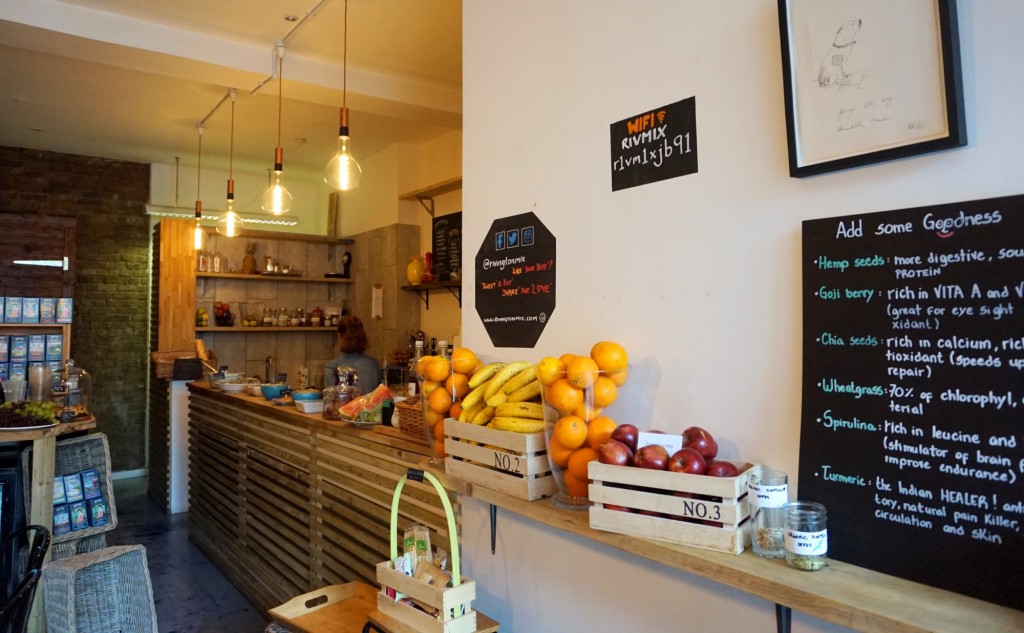 We took a break at that lovely place which I forgot the name. But I can tell you it's right before the Cargo night club and they have the best smoothies. So cute.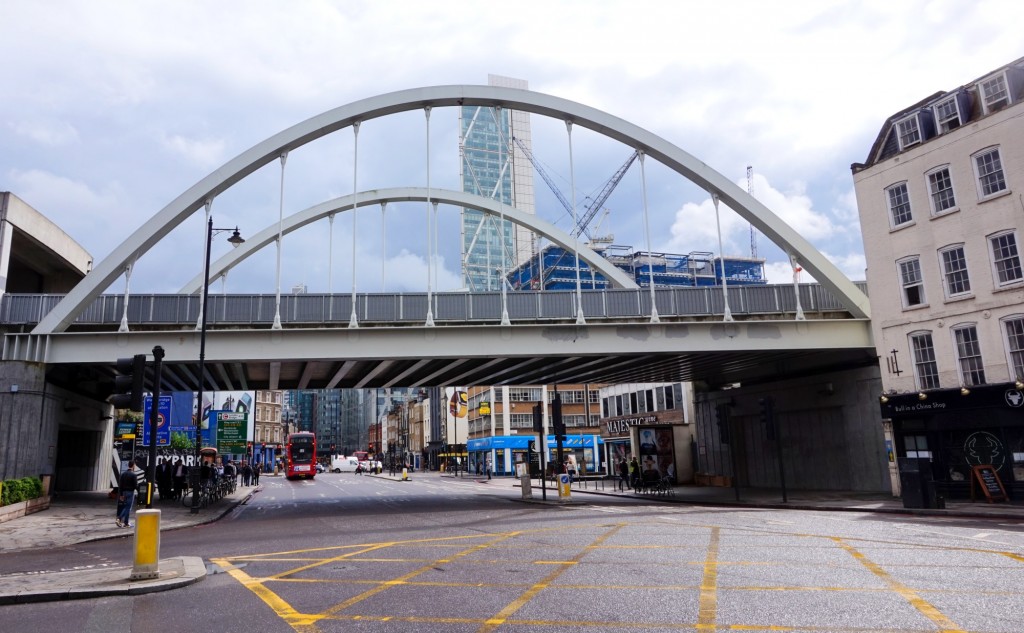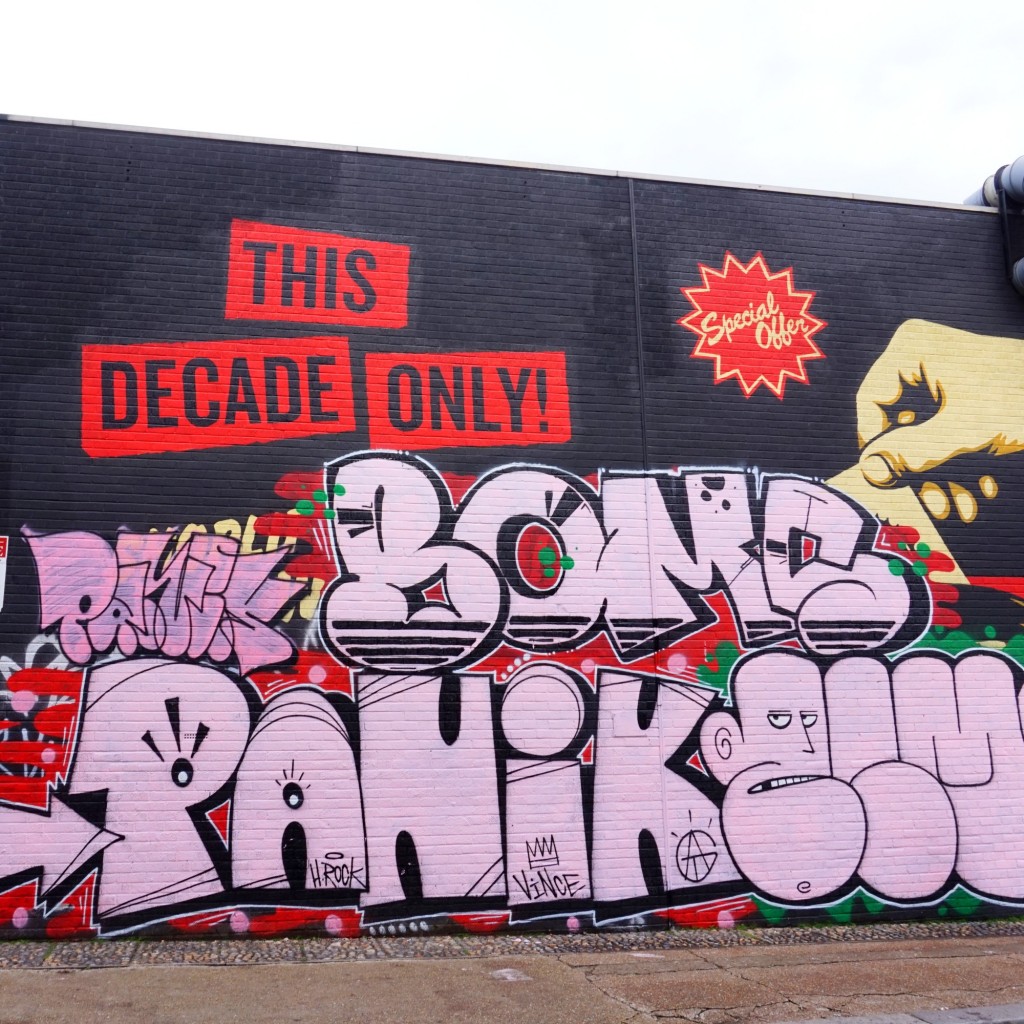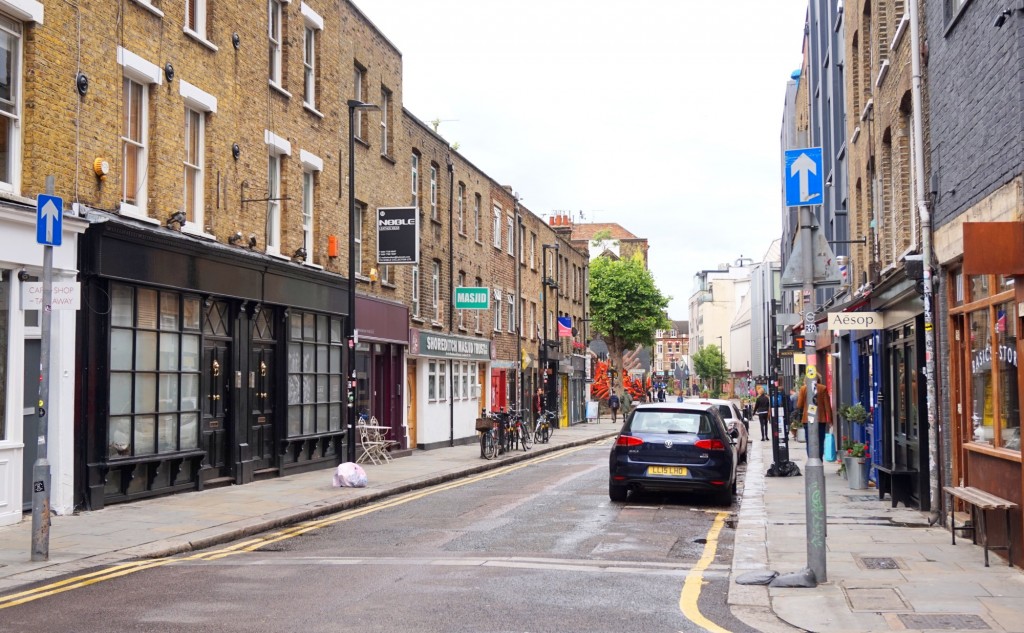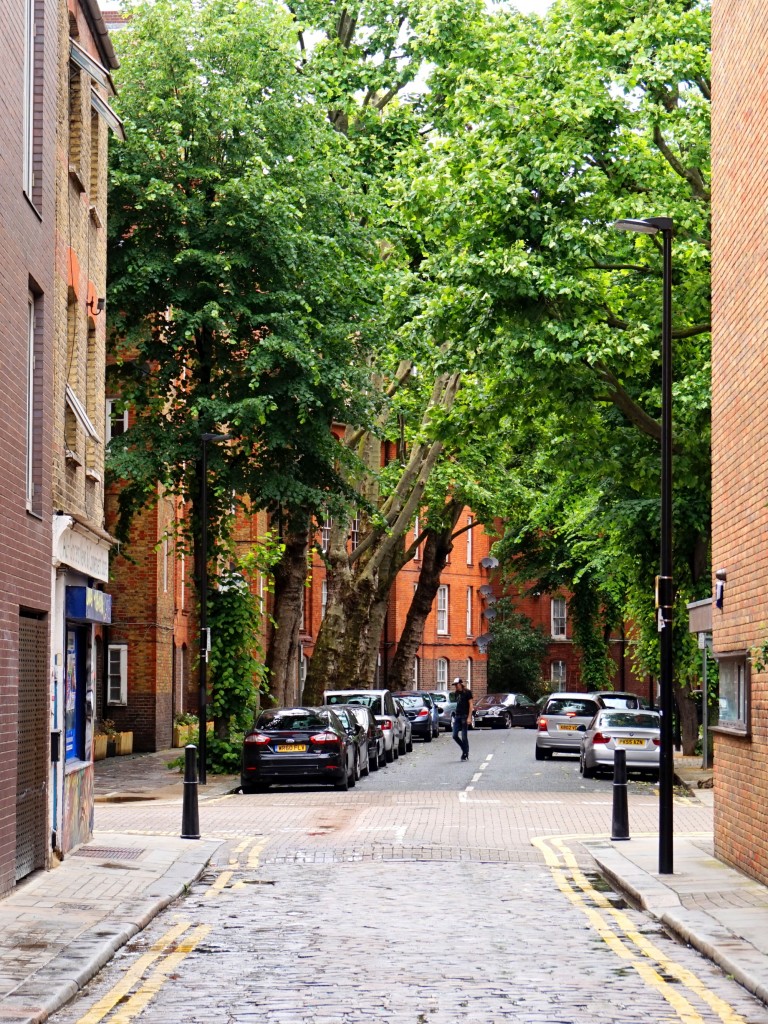 My absolute favourite graffiti in London below. SO colourful and bright and happy. A masterpiece.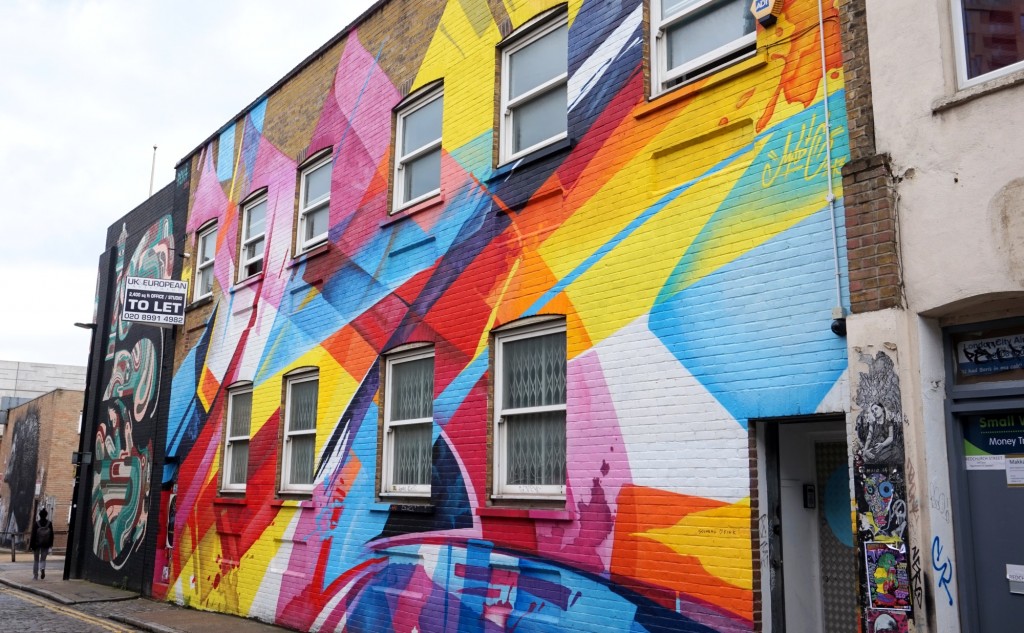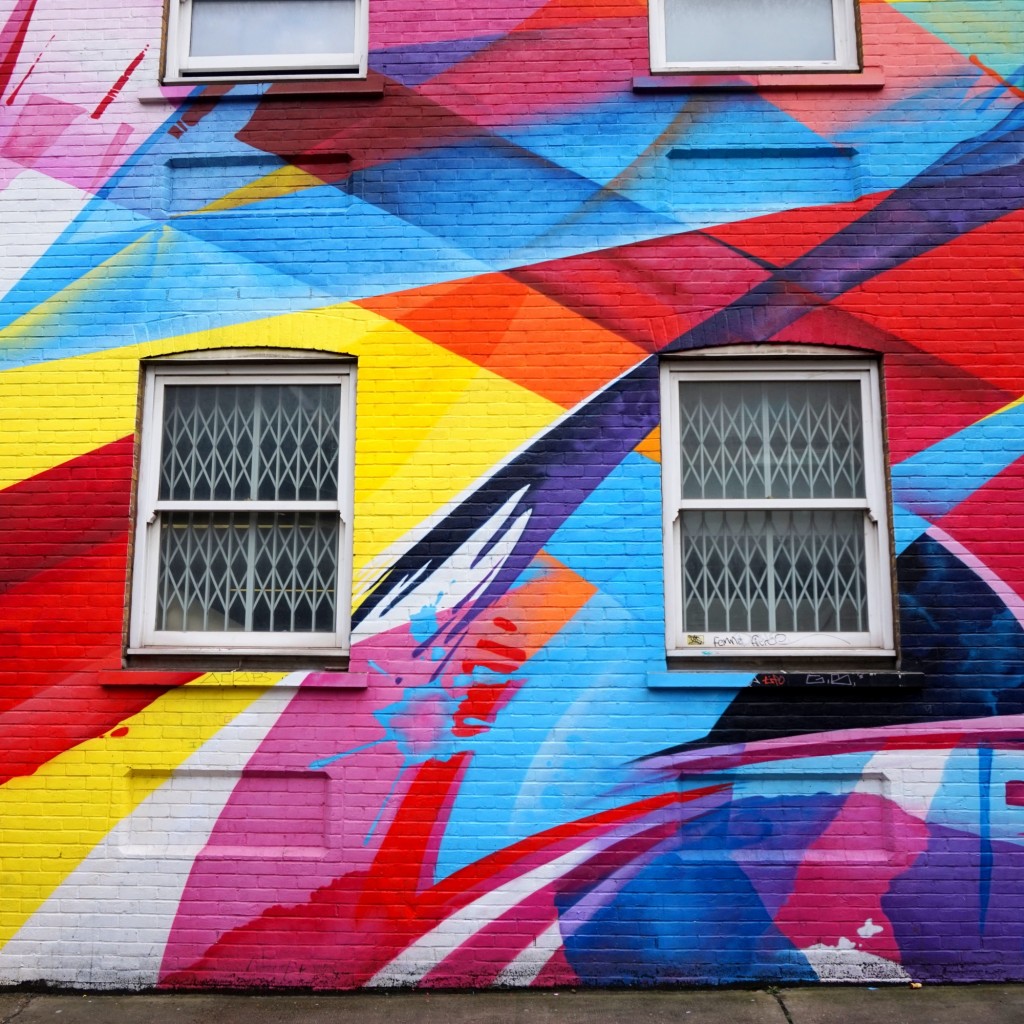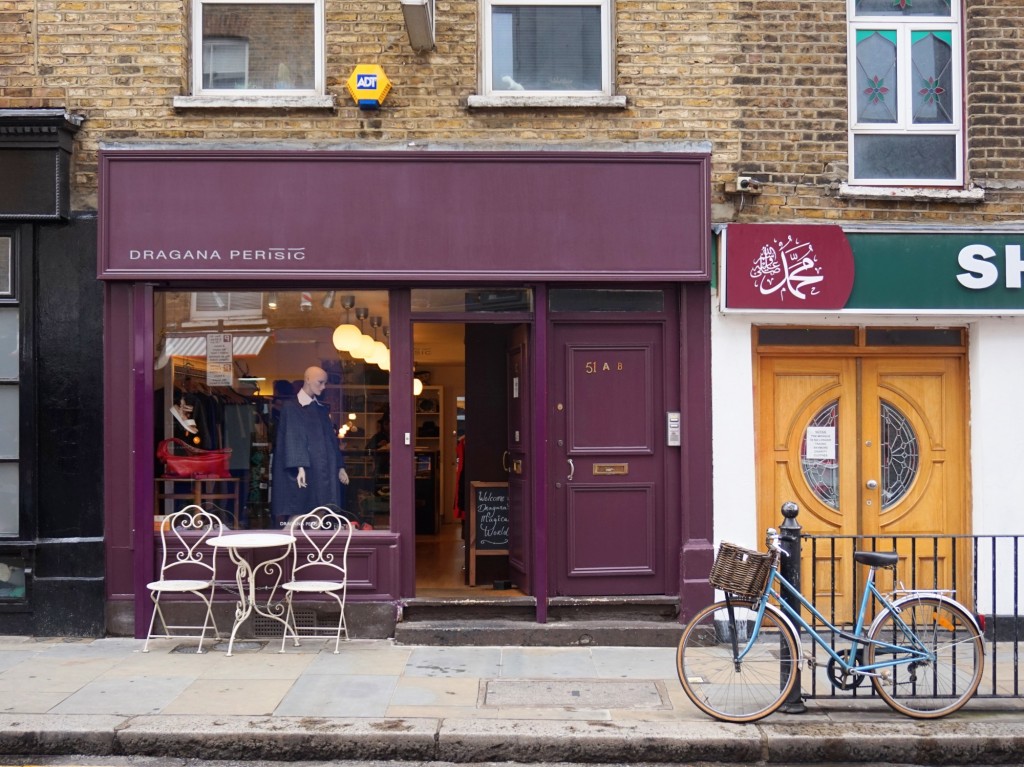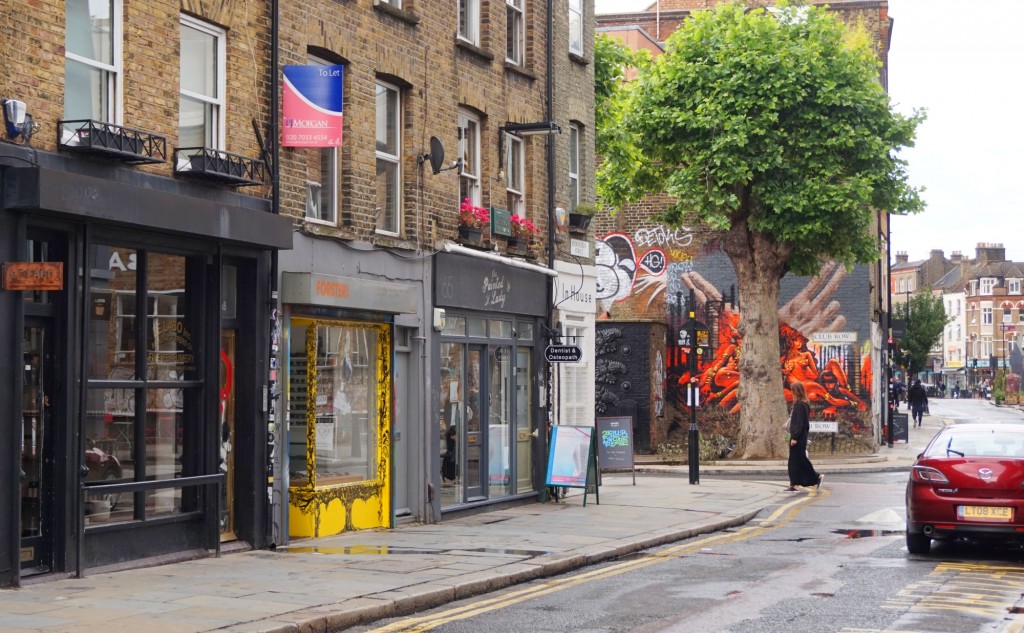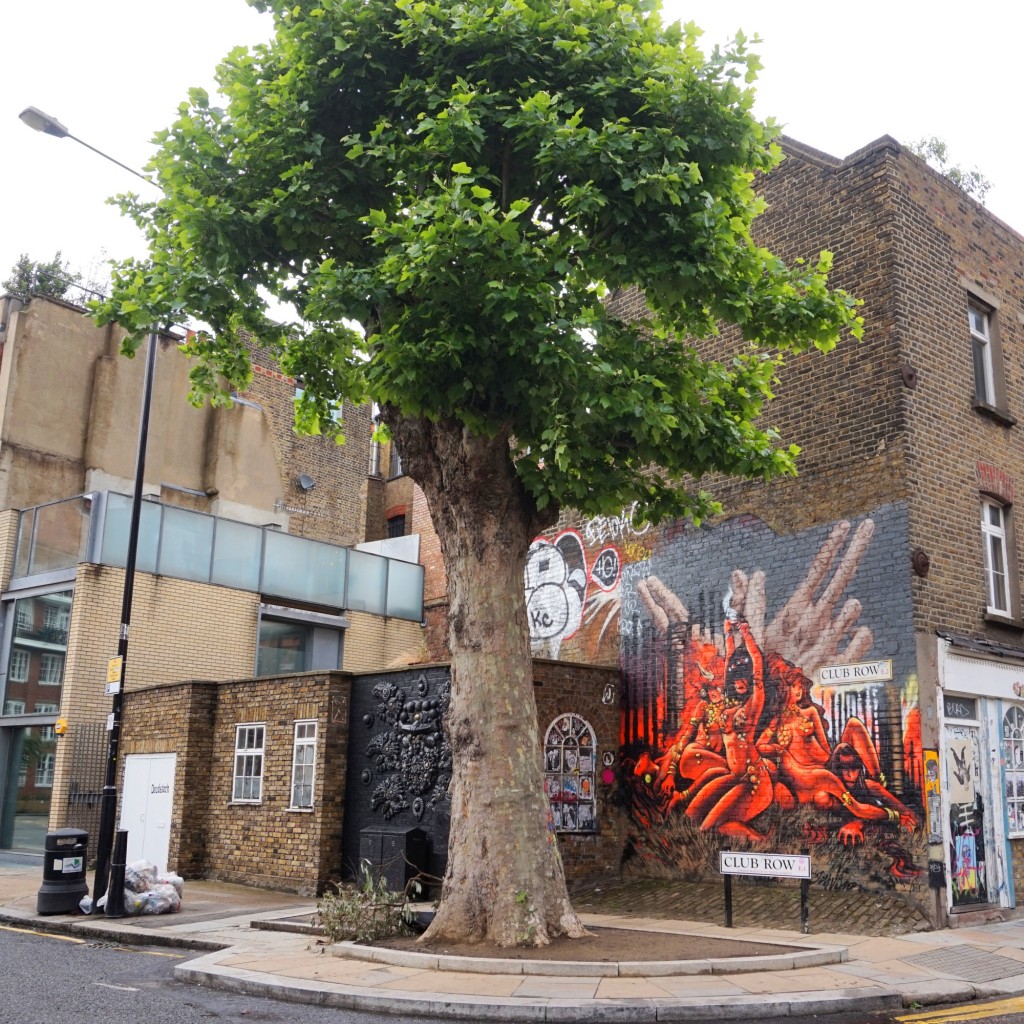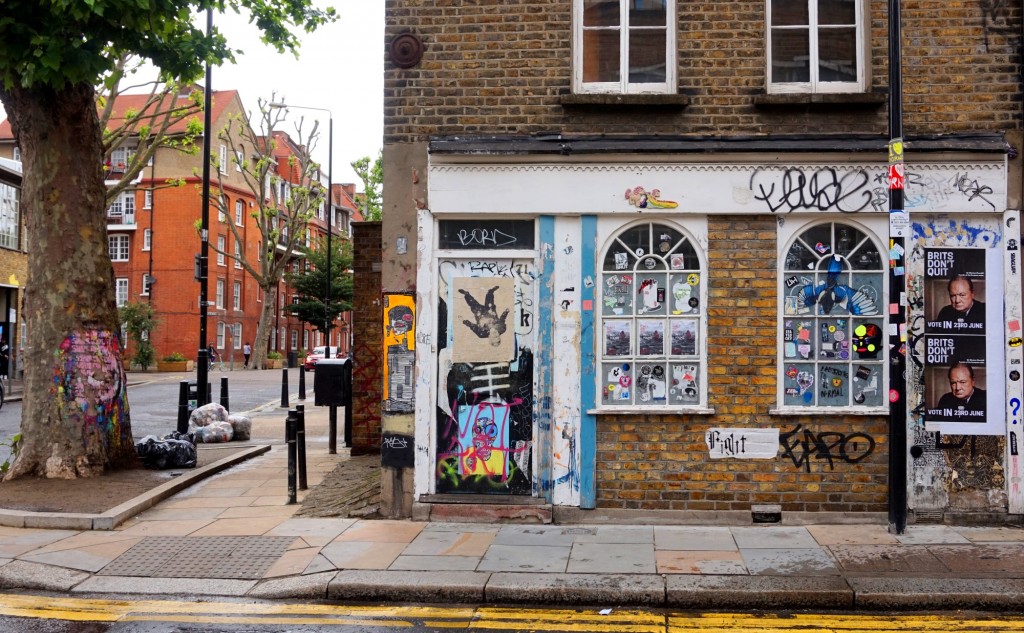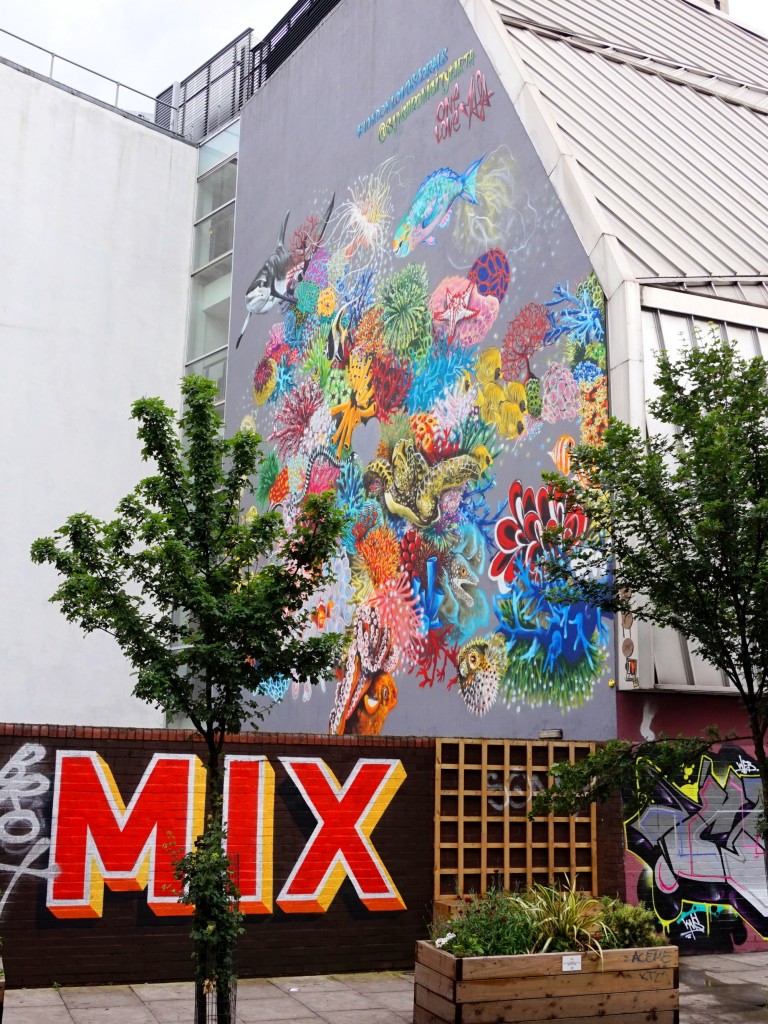 Bright colours, empty terrasses, charming streets with a New York vibe in some places, the street art in East London will never cease to amaze me. Proper pieces of art at every corner. And the coolest part is that you always discover a new one in the least expected places.
We then started to head to Brick Lane.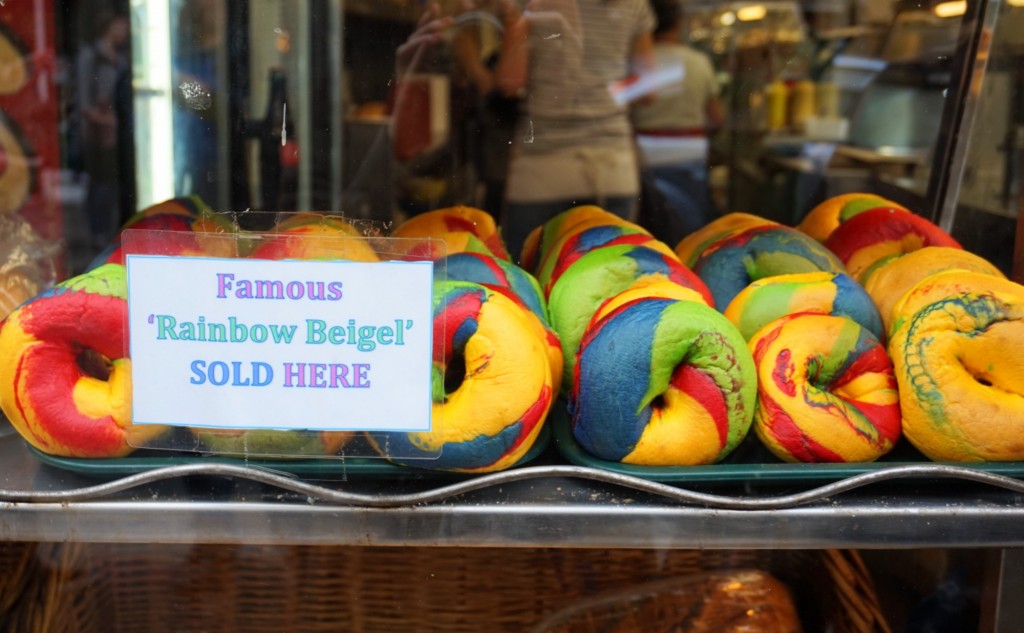 Never heard of those "famous" rainbow bagels and not sure it made me want to eat them but they do look good in picture.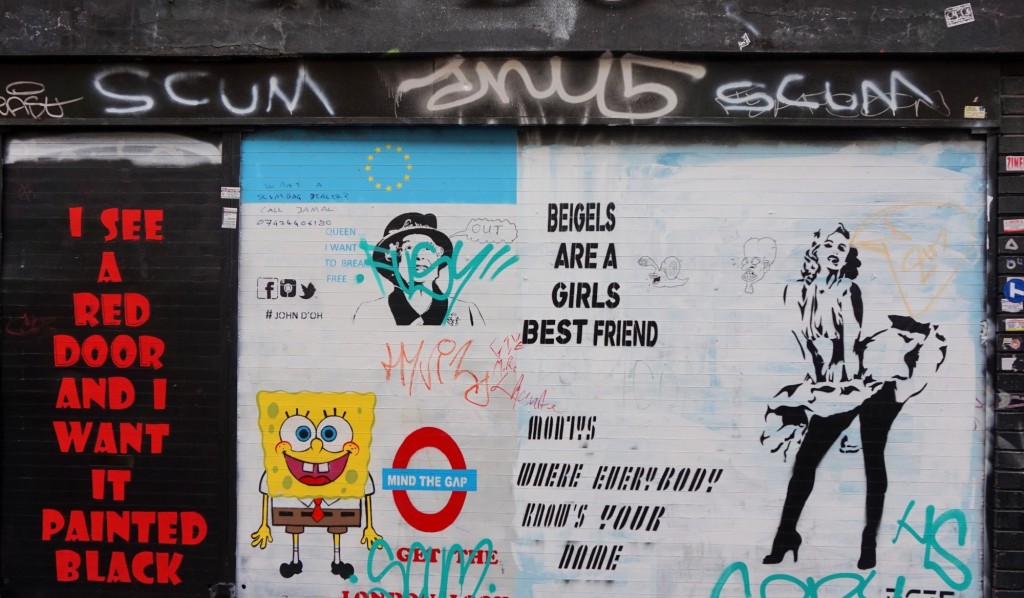 We then quickly reached The City and decided to go for other adventures.
An other really cool East London stroll.
Hope you liked the pictures!