When I think about going for a stroll in London, Notting Hill or Primrose Hill would immediately come to my mind. East London could do the job as well, for a walk from Old Street to Brick Lane. Everywhere could potentially be a great place, but Soho wouldn't necessarily comes up.
Soho is one of the most vibrant, dynamic, multicultural part of London. We go to Soho for a great night out, dinner or to take a look at Chinatown. But that would be a bit weird to go just for the pleasure of a pretty stroll in London wouldn't it?
Well I'm telling you, it's not, and Soho can actually be as pretty as Notting Hill in some places…
I'm not alone this time. I'm taking you for a walk in Soho, and more precisely in Charlotte Street, with the Plum Guide, a sort of luxury Air bnb. The kind of website that selects the most beautiful, extravagant or cool places to have the best stay in London and create incredible memories.
We'll get back to that more in details later. While the gorgeous flat I visited is ready to be seen on the blog, let's go for a walk around Charlotte Street.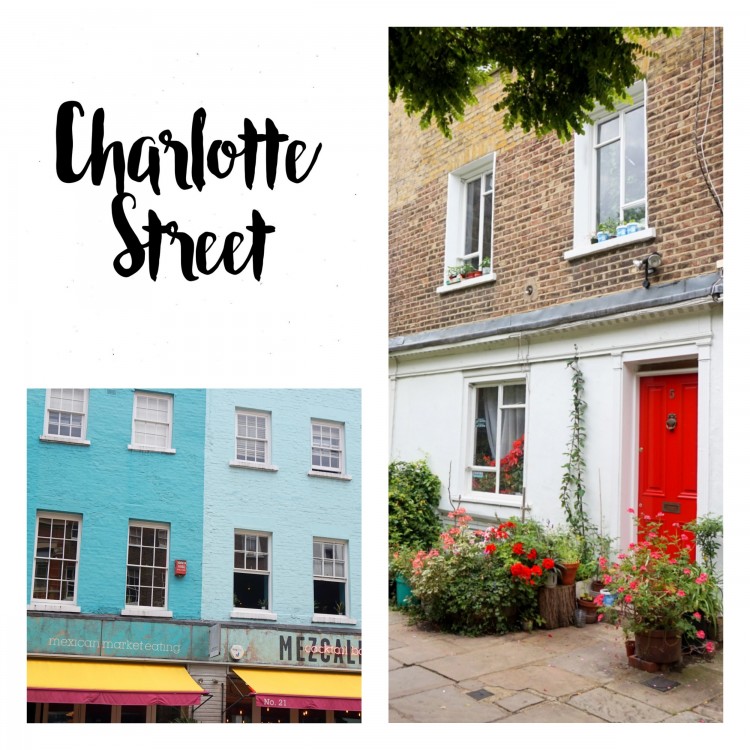 As I got out of Goodge Street tube station, I realised how different this area of London I normally go to at night or late afternoon looks different with the daylight. I never realised there was such a cool square by the tube exite, with that great graffiti and the BT Tower at the back. Typical London picture.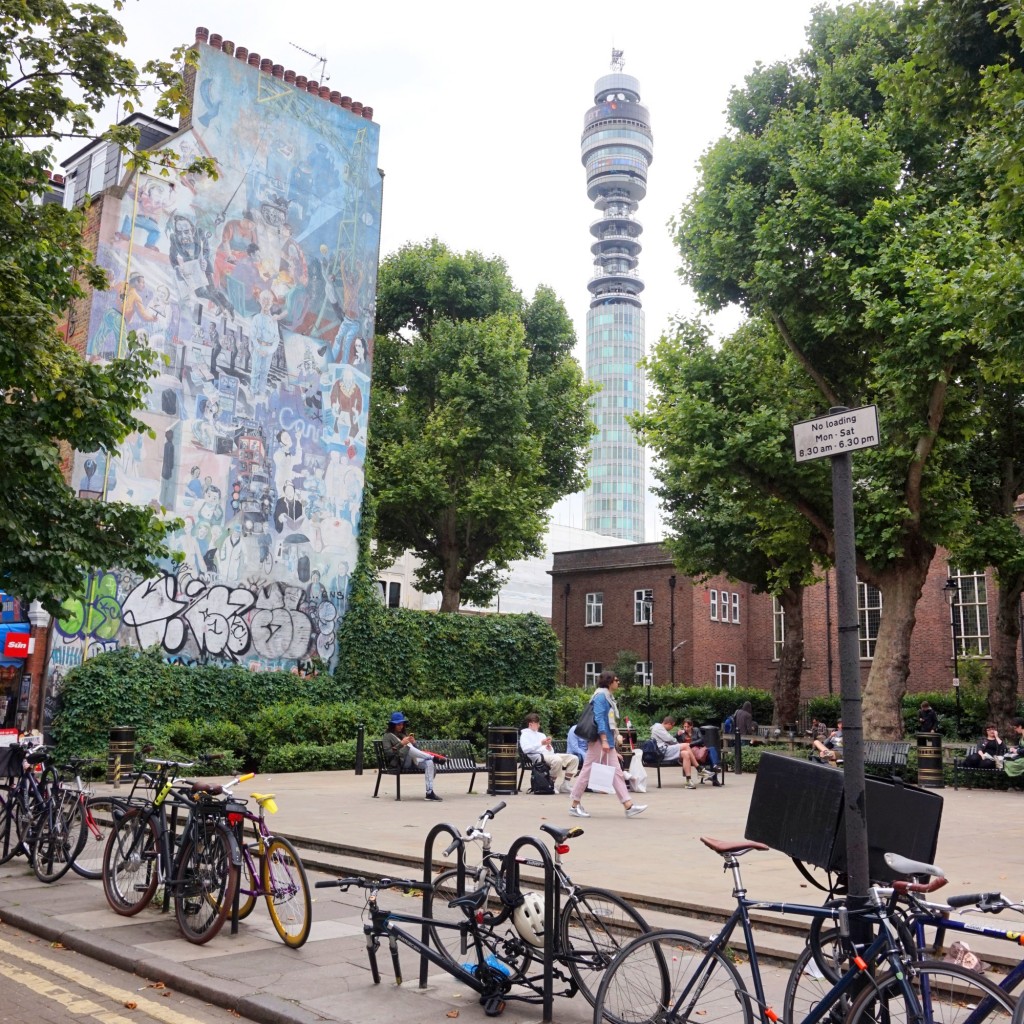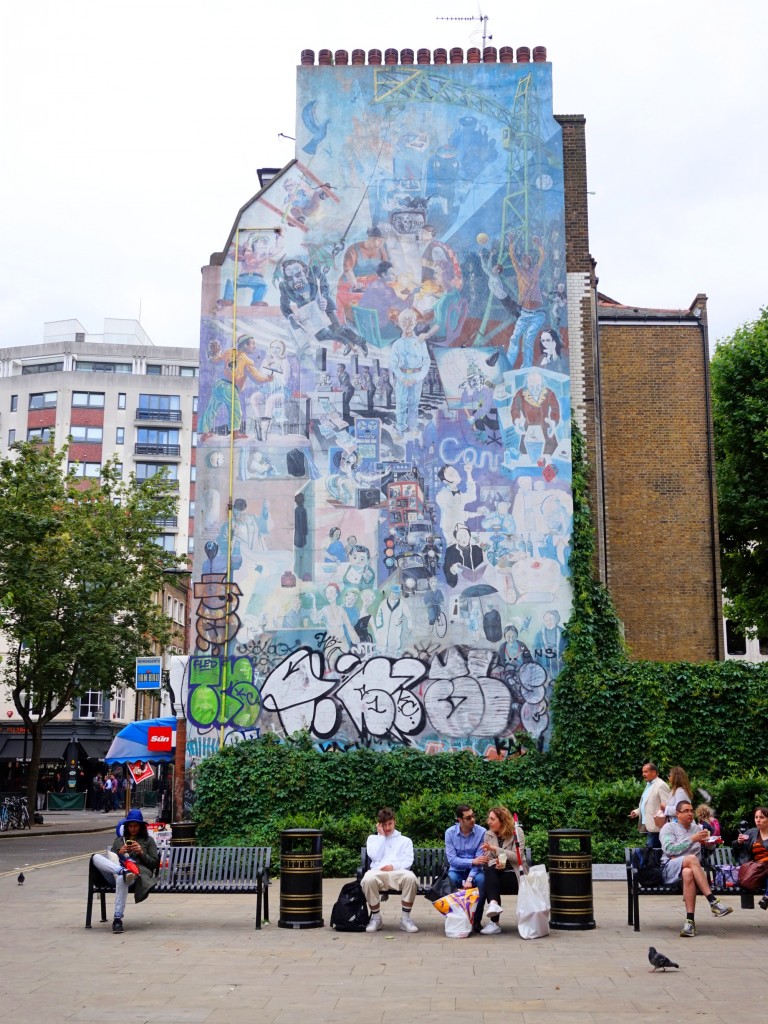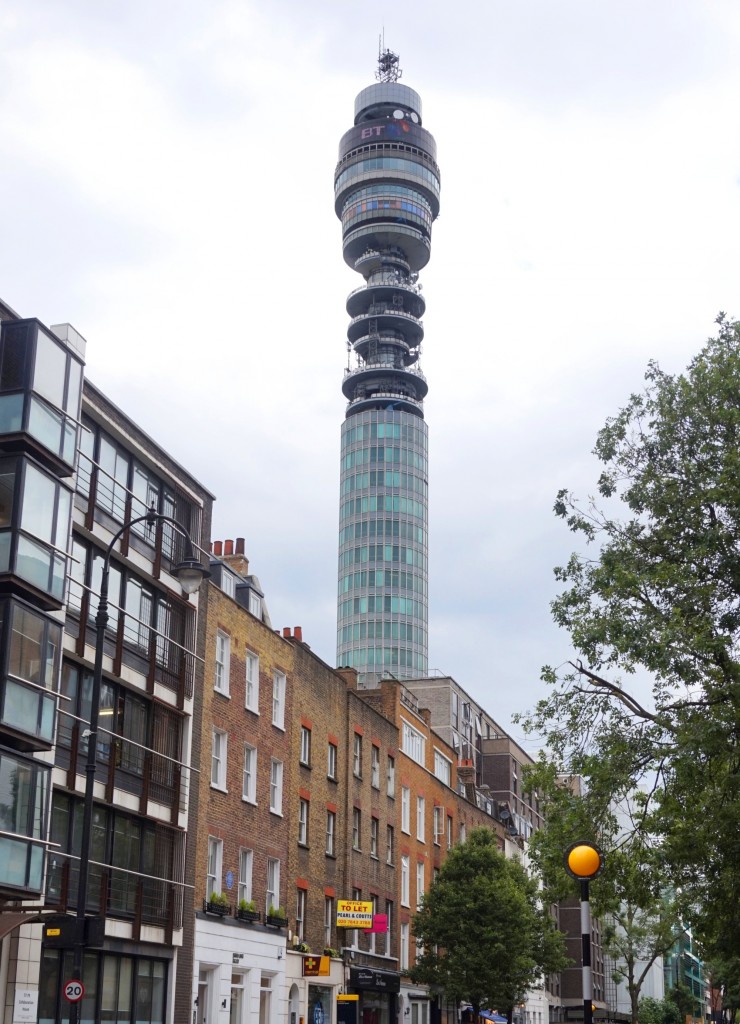 Yumchaa, tea experts
First stop at Yumchaa, which means "Drink tea" in Cantonese. (I'm not trilingual, they just mentioned it on their website). The place looked cool from the outside and even cooler in the inside. Spacious, relaxed with a great decoration. It's the perfect place for freelances to work, Londoners to take a break or families and tourists to try their delicious teas. First time I had a matcha latte. Interesting experience..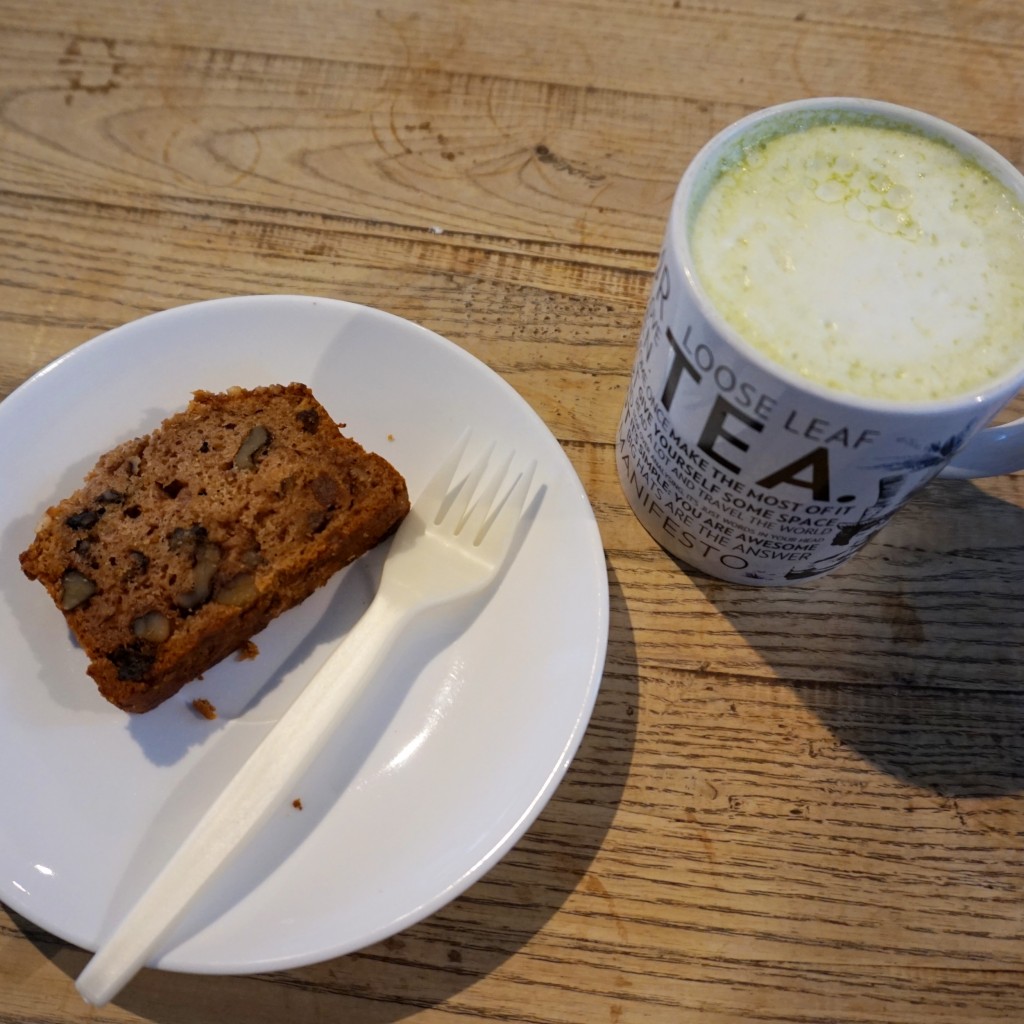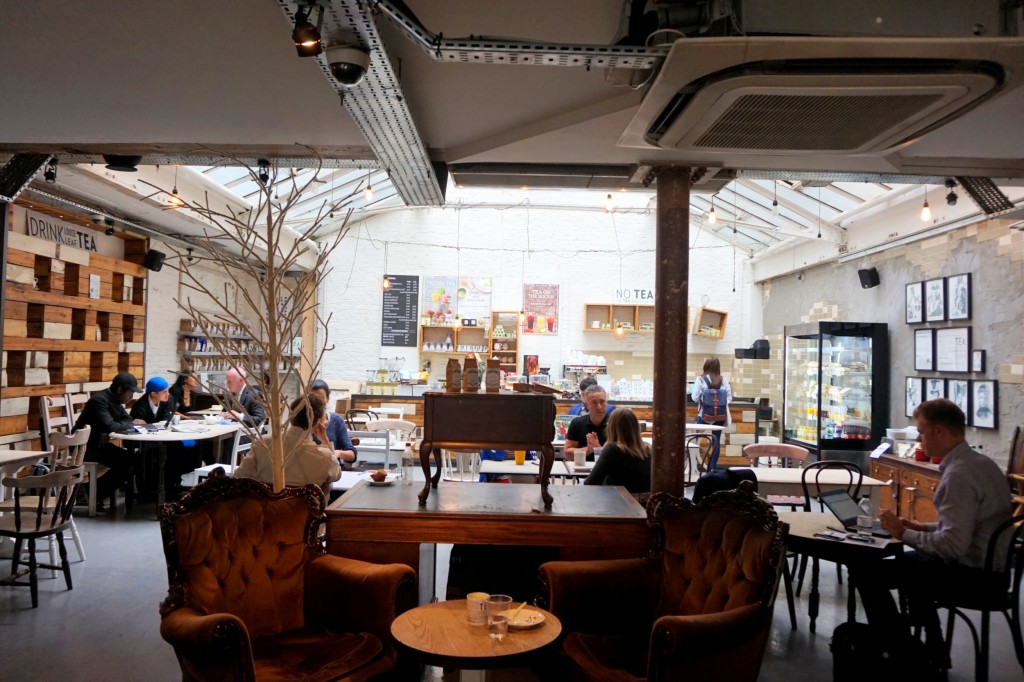 Charlotte Street
I then go straight to Charlotte Street and realised I almost forgot how much I love this part of London and should definitely go more often.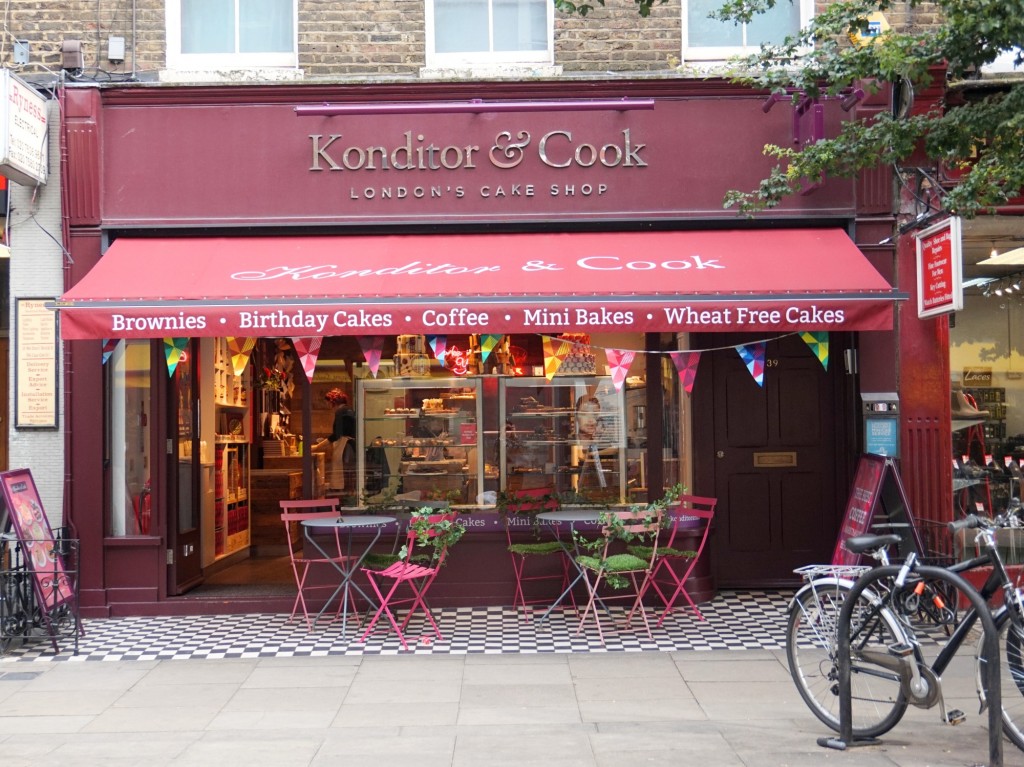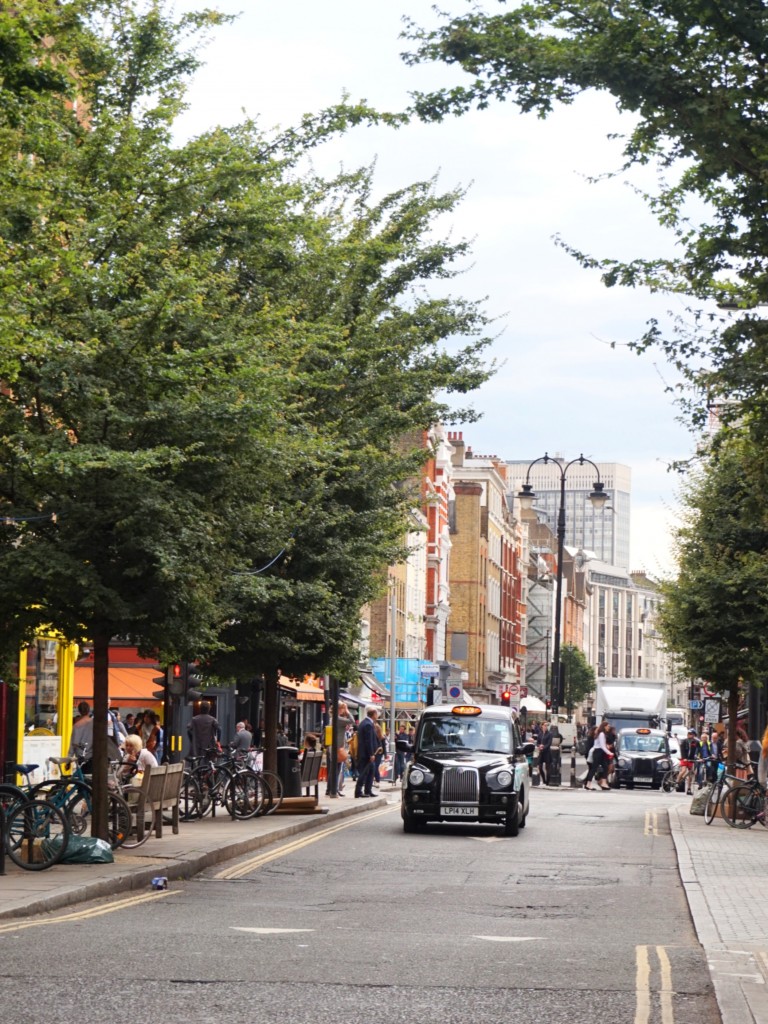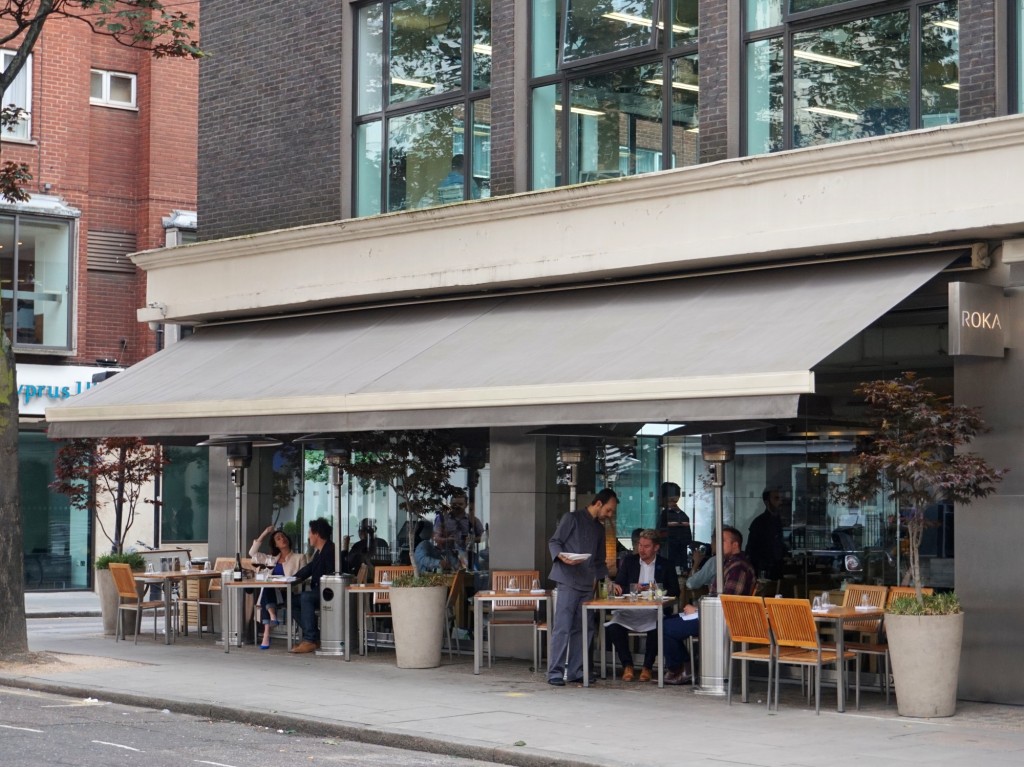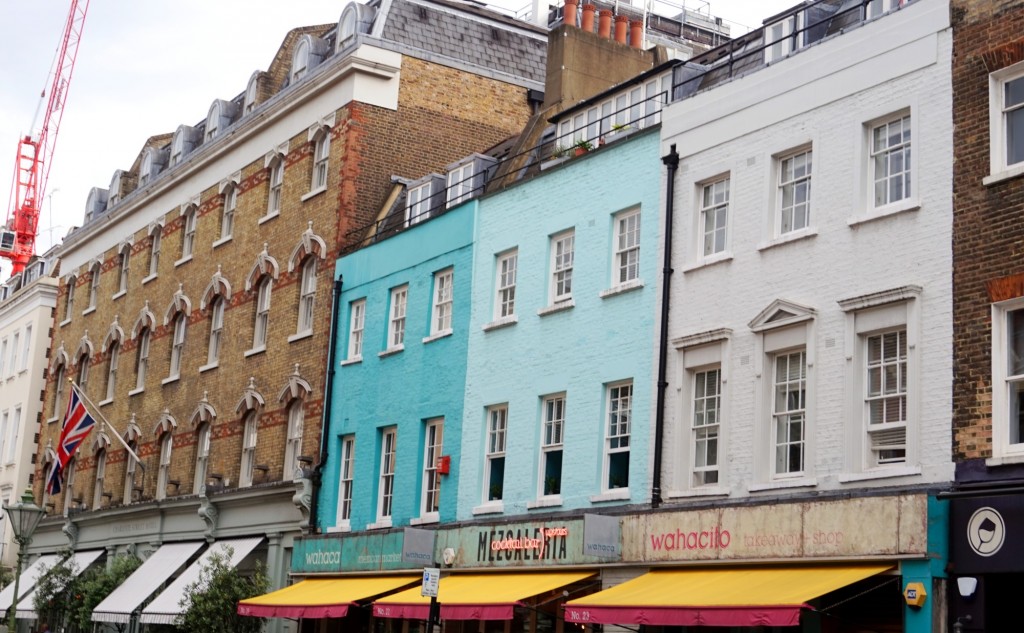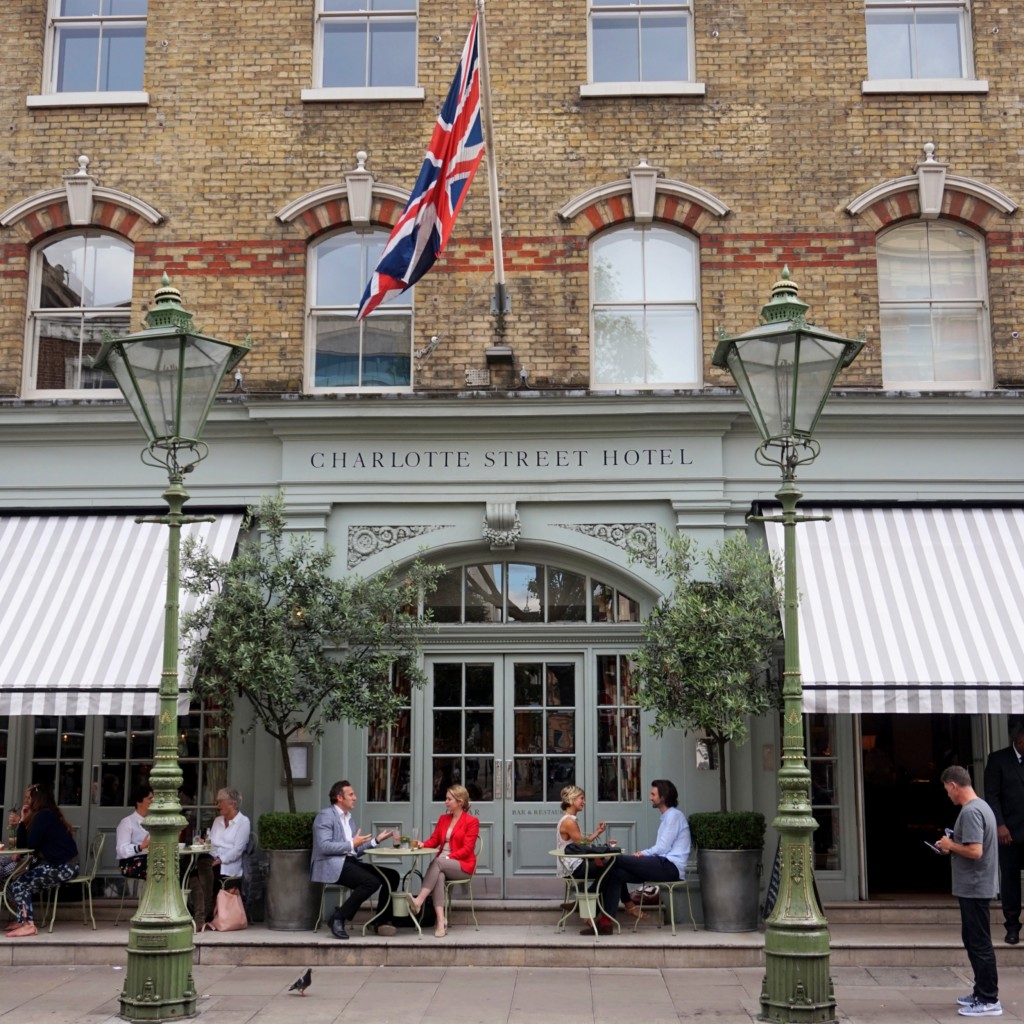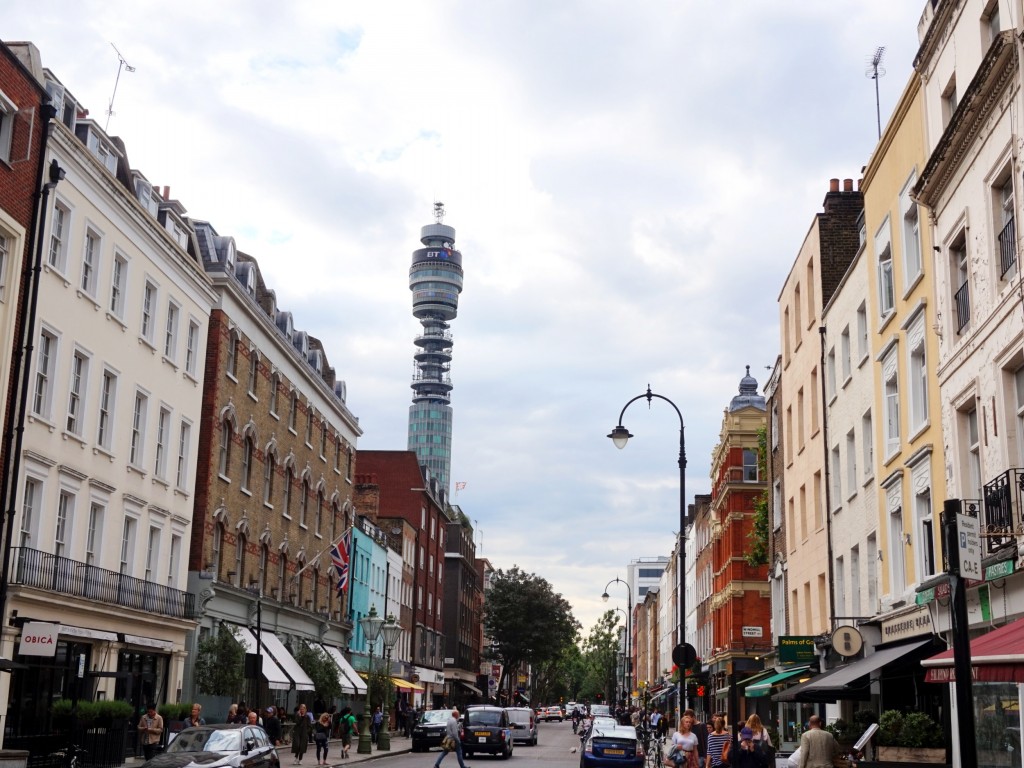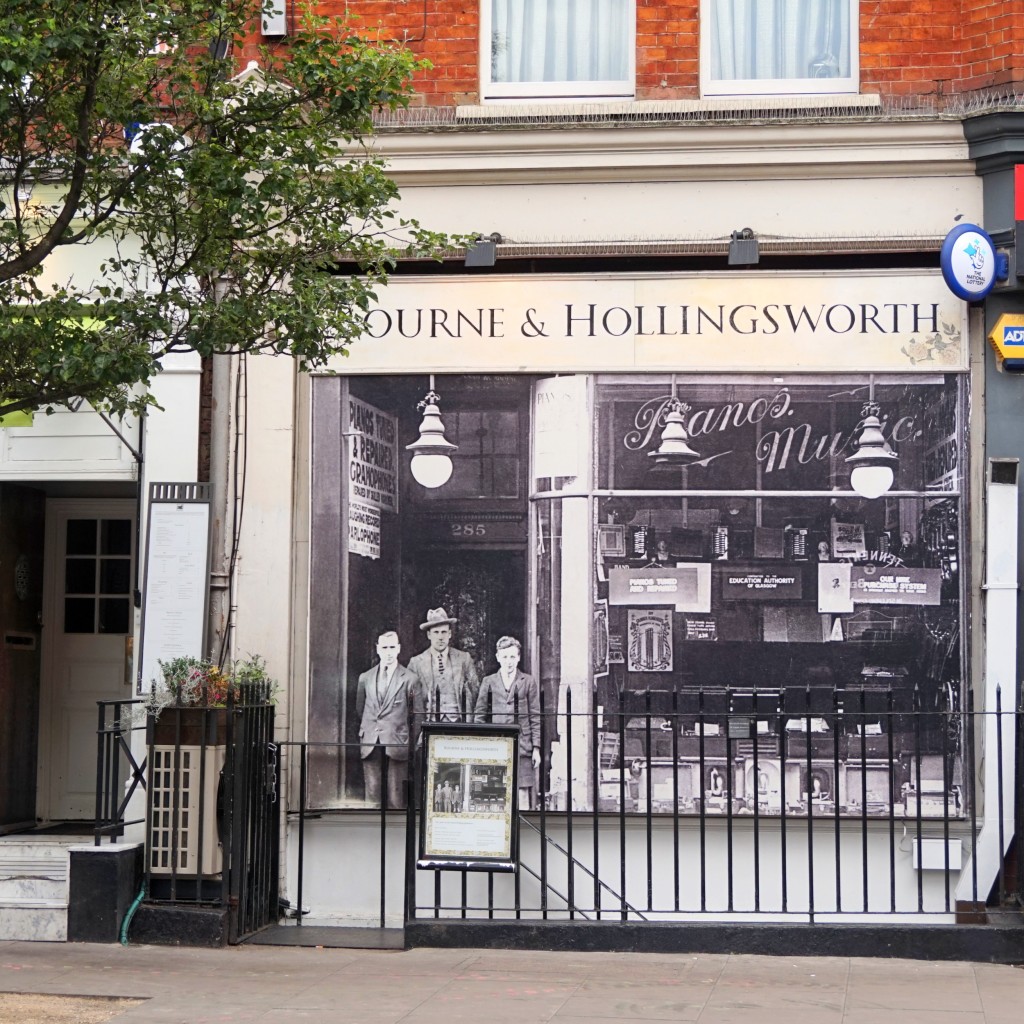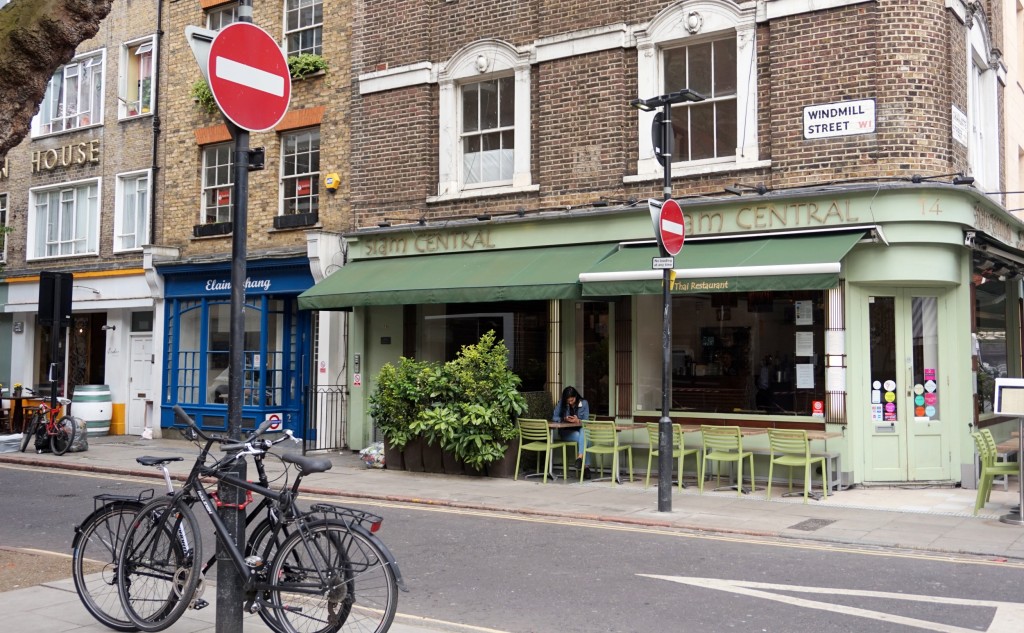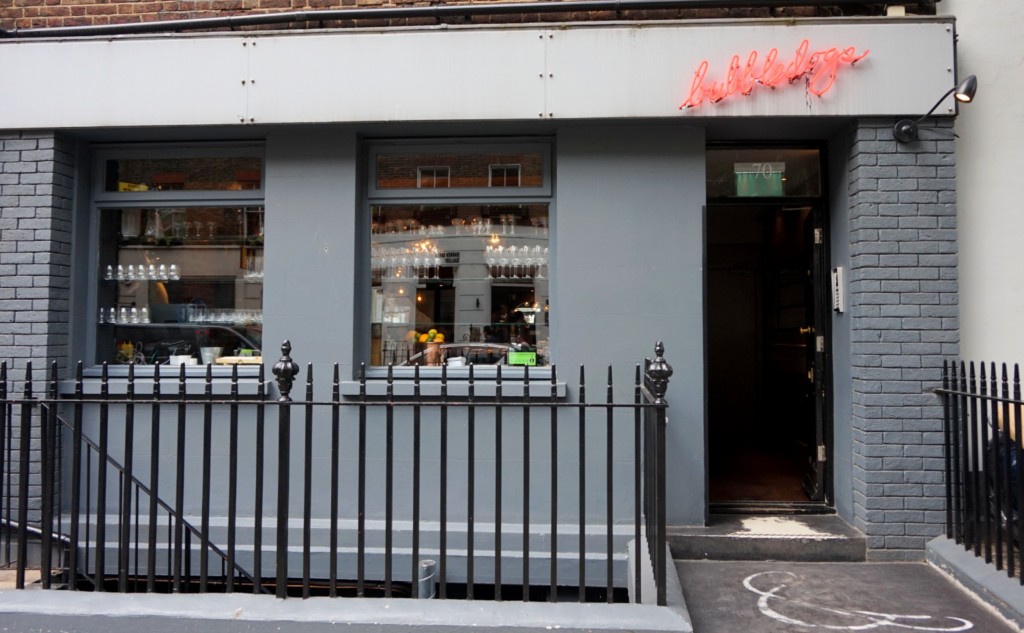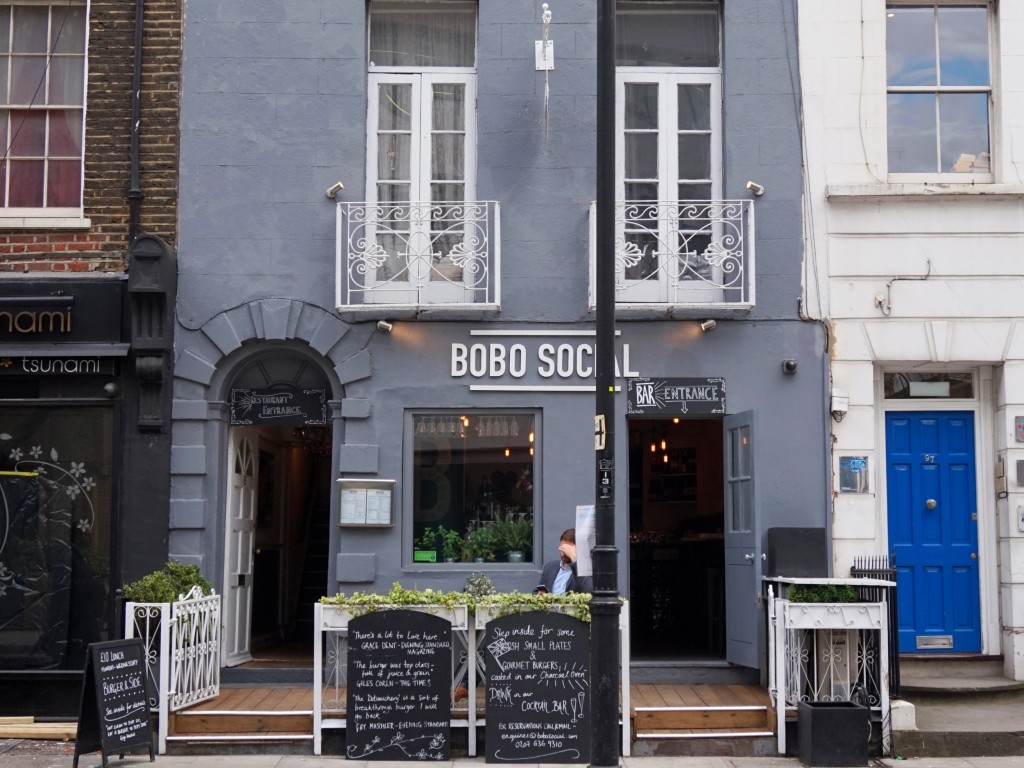 Bubbledogs, one of the first places I wrote about on the blog 4 years ago. It was the cool place to go to eat hotdogs and drink champagne back then. I also come across Bobo Social, where you can eat peanut butter burgers (!), the excellent Japanese place Roka, Wahaca, famous Mexican chain in London, Barnyard, great modern English cuisine or the famous and highly recommended Bourne and Hollingsworth, hidden at the end of the street, for prohibition cocktails.
I never actually realised all those great places to eat and drink in London were all so close to each other!
But the best part of this walk was yet to come…
Colville Place
As pretty as unexpected, I then randomly end up on this cute little street. Tiny street, colourful doors, plants everywhere, exactly the kind of hidden gem that makes me love London even more.
So pretty, I just can't believe I never saw it!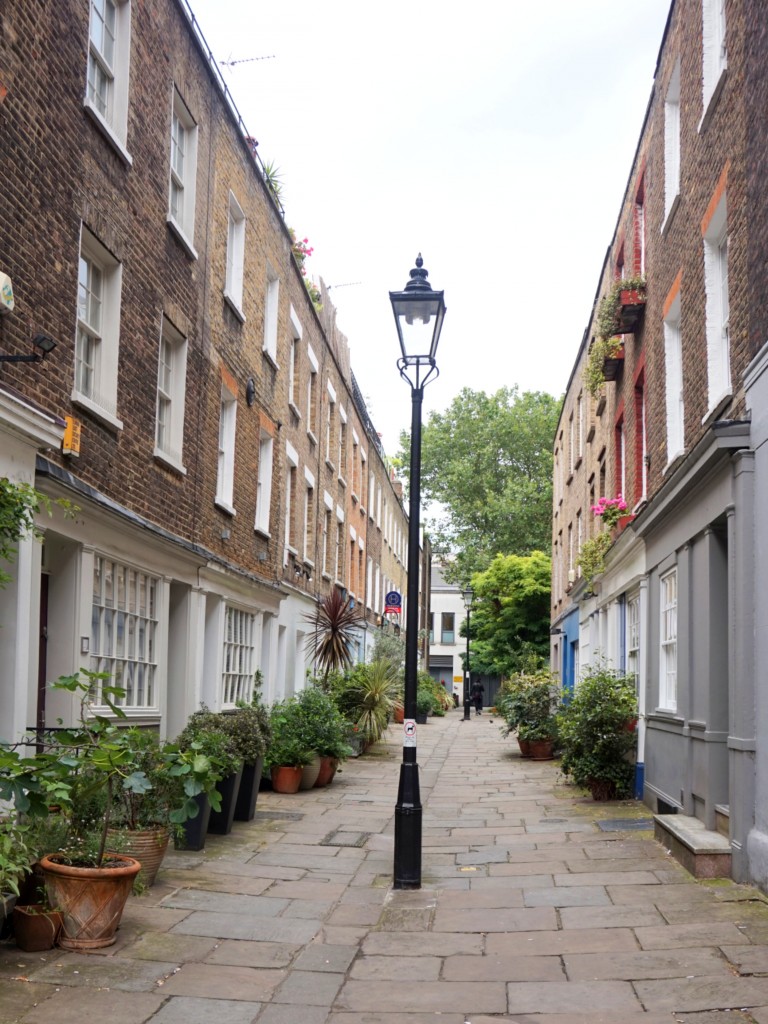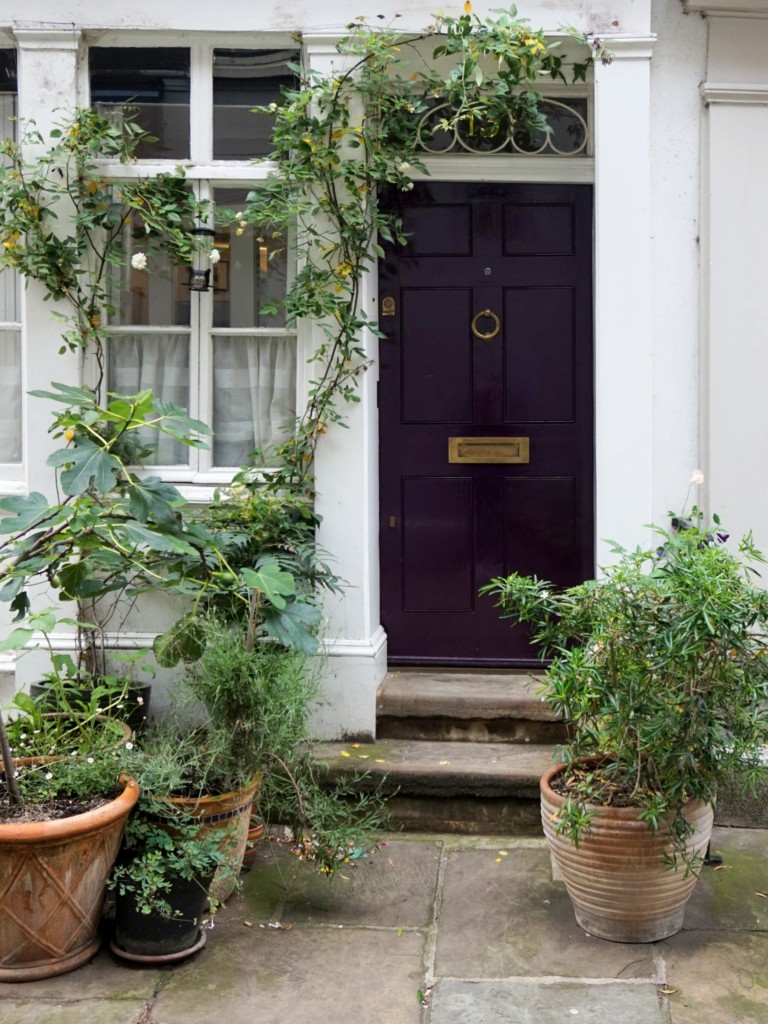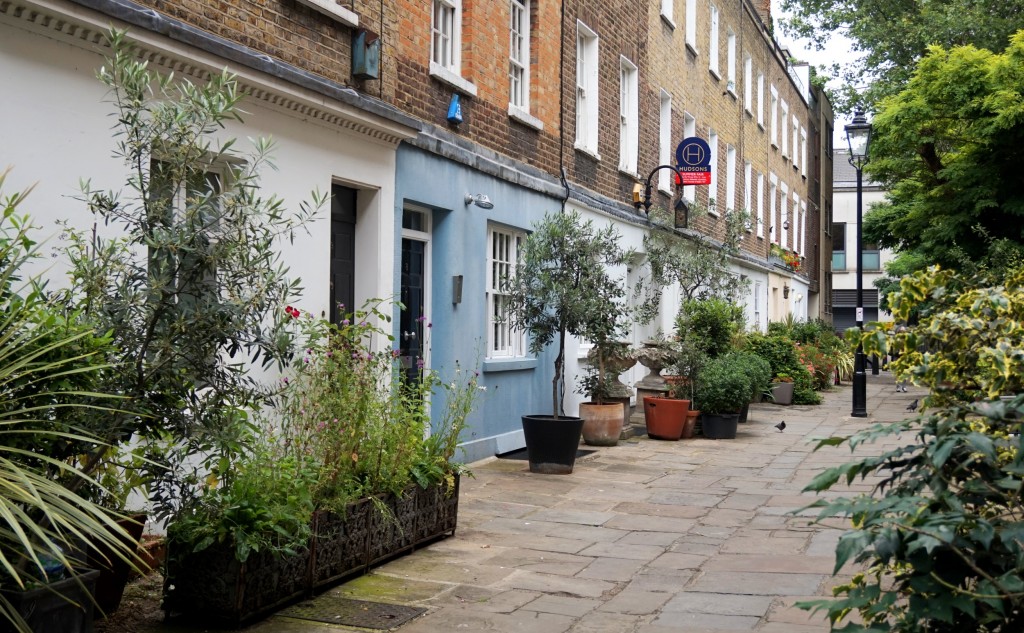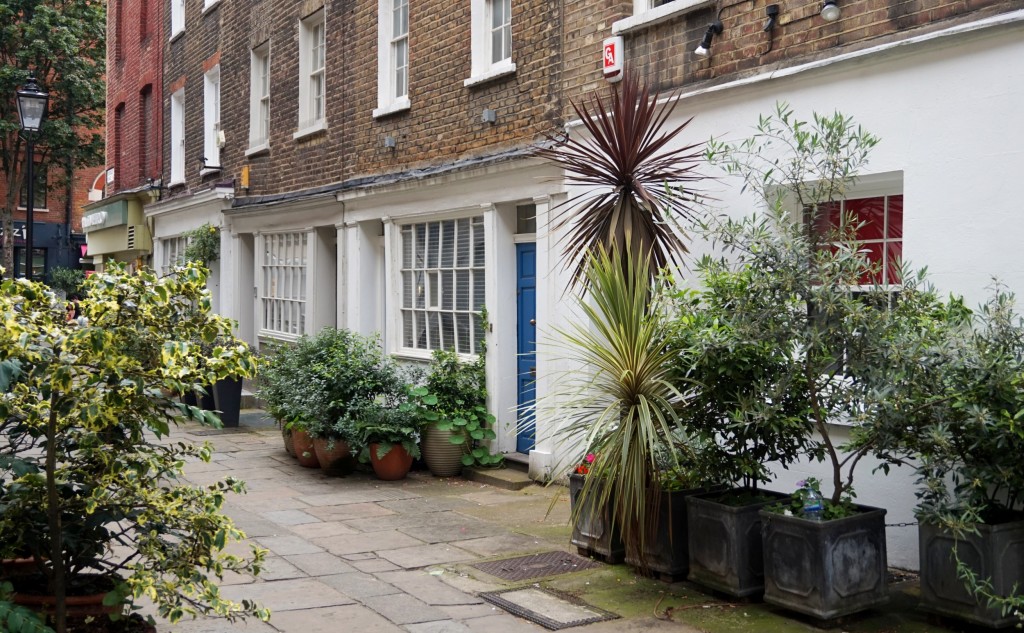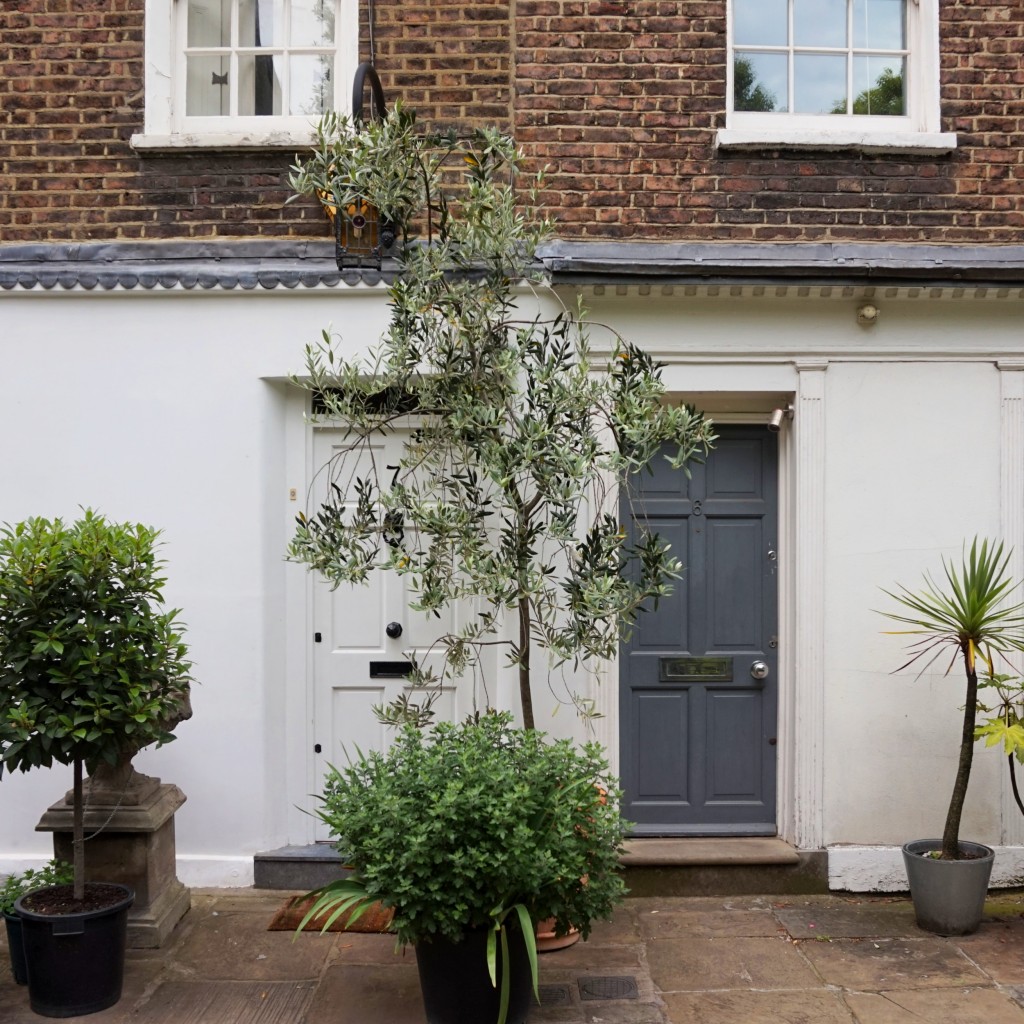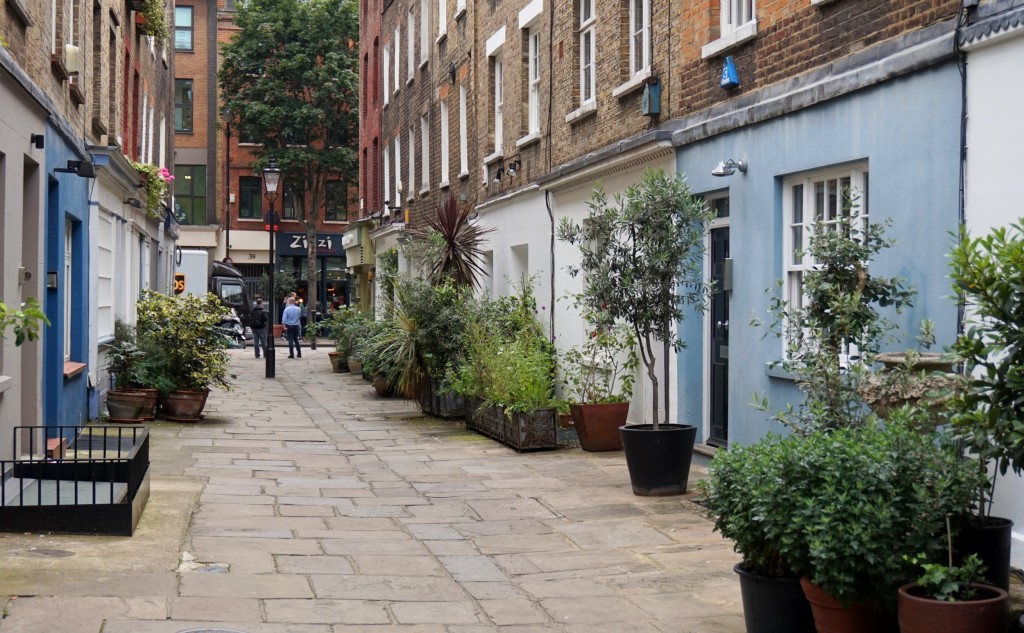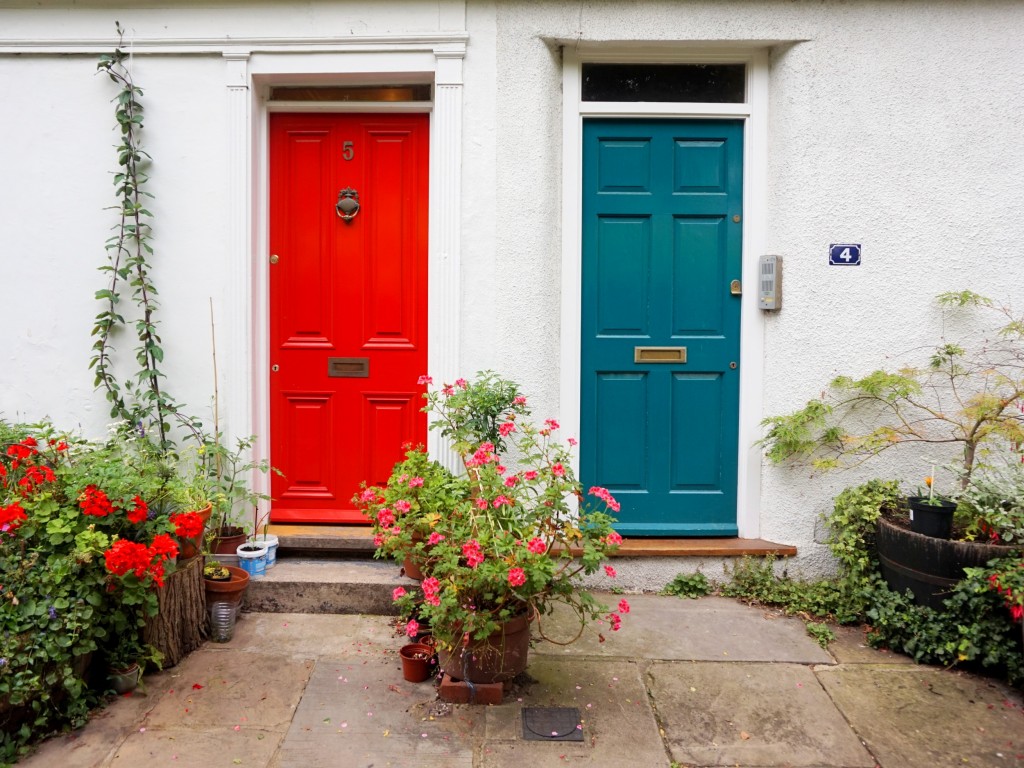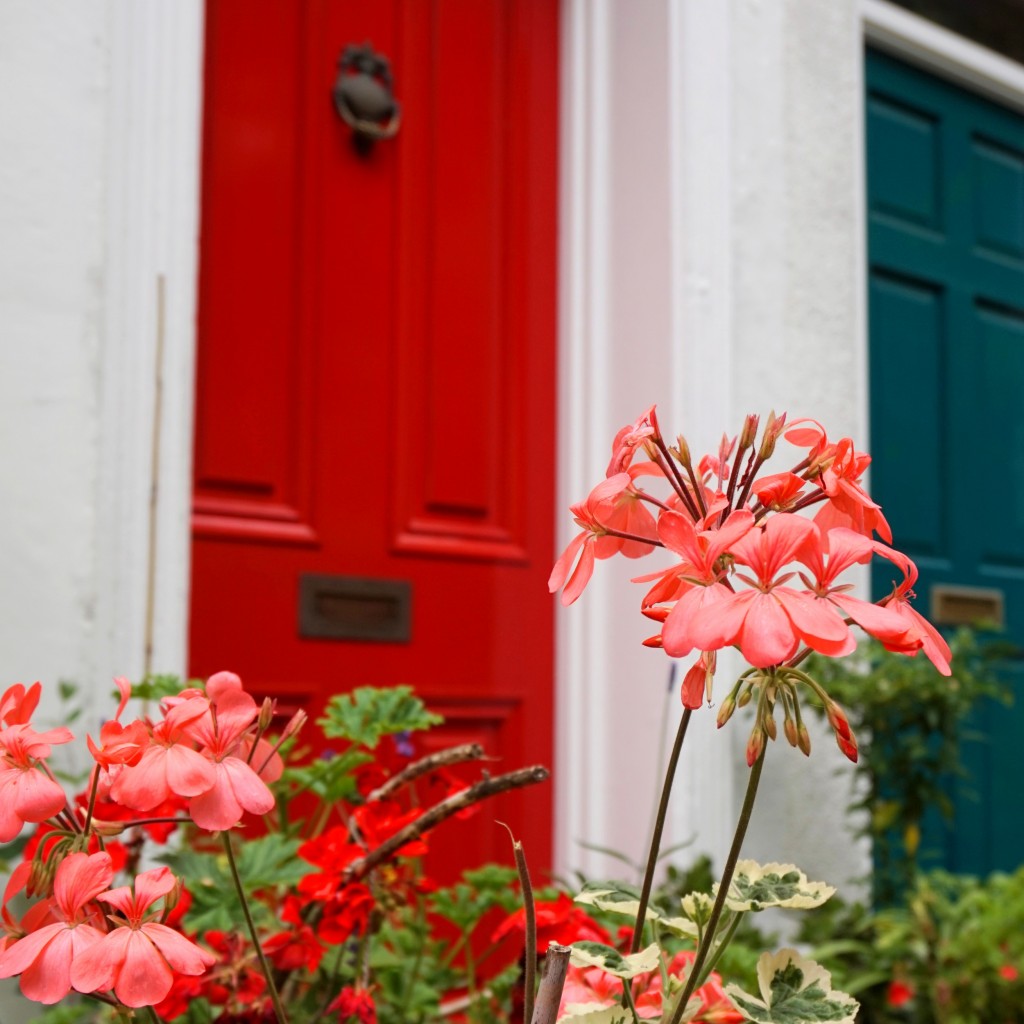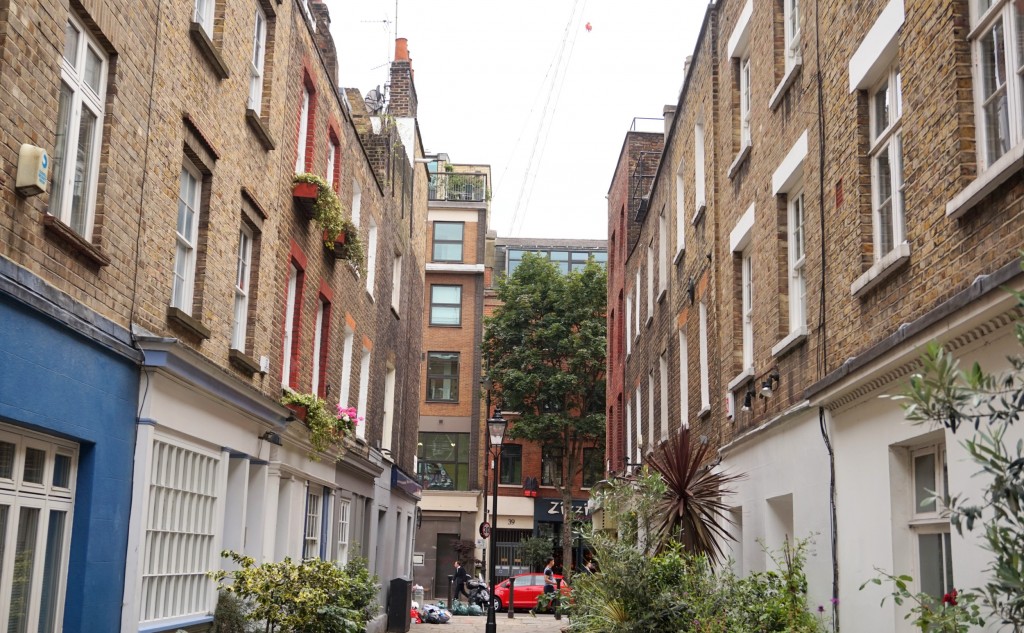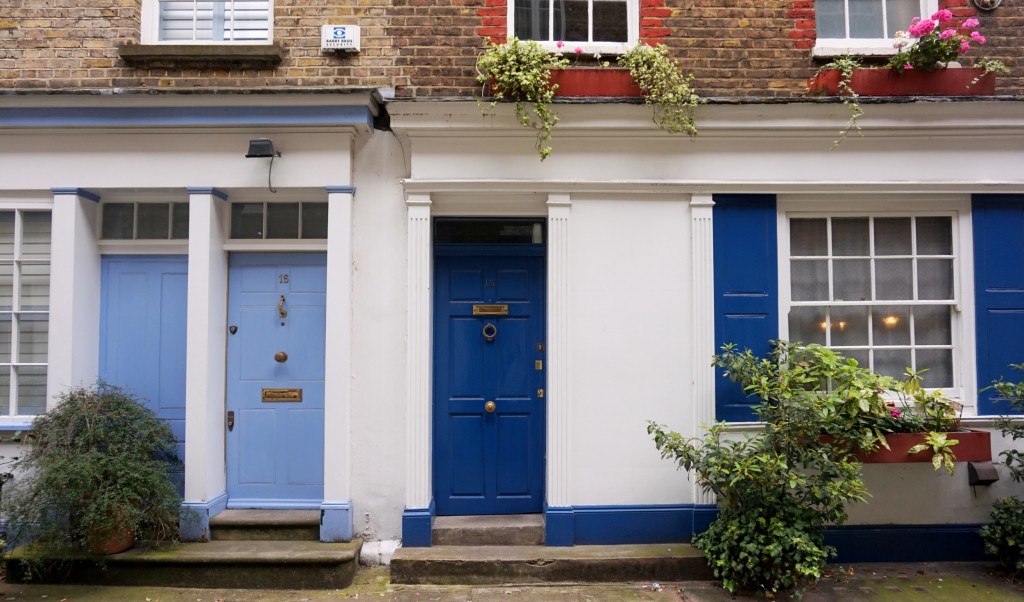 Good places to eat and drink, hidden spots, vibrant atmosphere, I could have spent the whole day exploring and looking for hidden gems in and around Charlotte Street. Before I leave for good, I stop at Oliver Bonas, my absolute favourite shop in London, and buy this beautiful book about healthy living, one of my hot topic of the moment.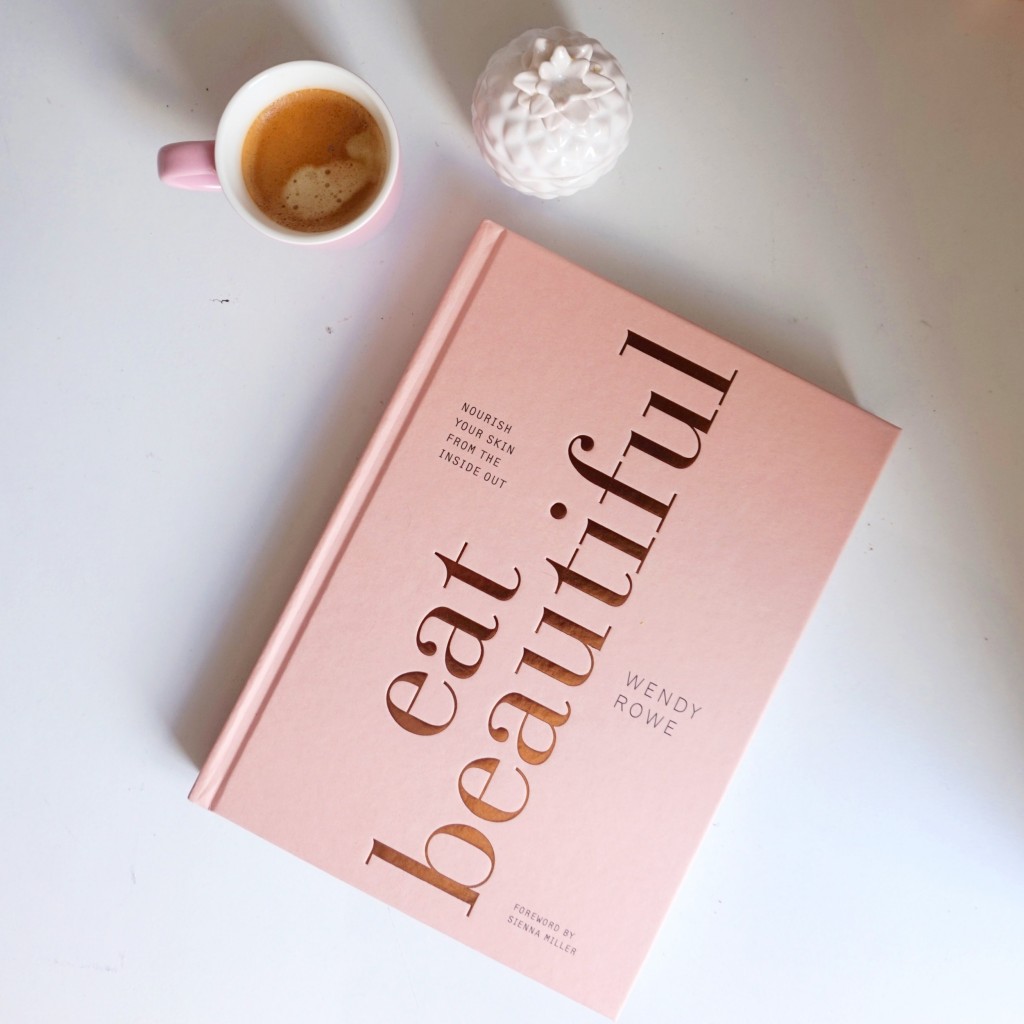 We leave it there for now, but we will be back soon with the Plum Guide for a real immersion in Charlotte Street, a bit like if we lived there.
In the meantime, you can find all the places I mentioned, listed in the map below :