Last January, I attempted the now well known "Veganuary". I did a slow ease into Veganism and was mainly keen to explore and learn more about this diet that I had long judged without really knowing why. It started off as cooking a vegan curry, and became a real fascination. I can't say it was easy and I managed to stay fully vegan for the whole month, but there was certainly some highlights. Finding out about all the fabulous vegan places in London is one of them.
My favourites below:
My favourite vegan places in London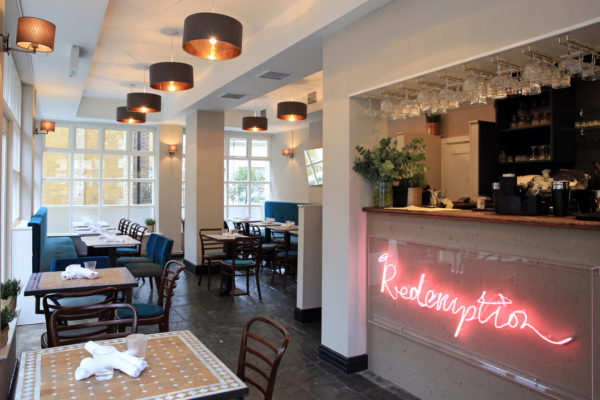 Redemption are one of the first to have made veganism and vegetarianism "cool", before everyone wanted to become one. Their beautiful and delicious restaurant in Notting Hill has been there for years and that's the first one I have ever been too years ago. Their goal was to make healthy and plant based food as exciting as the non plant based ones, and they do an amazing job at it. So good that they recently opened a new place in the heart of Neal's Yard.
Notting Hill
6 Chepstow Road, ​London ​W2 5BH
Bayswater ou Notting Hill Gate
Shoreditch
320 Old Street, London, ​EC1V 9DR
Old Street
Neal's Yard
2 Neal's Yard/15 Shorts Gardens, London, ​WC2H 9AT
Covent Garden
House of Vegan, Brick Lane
Food Hall with DJ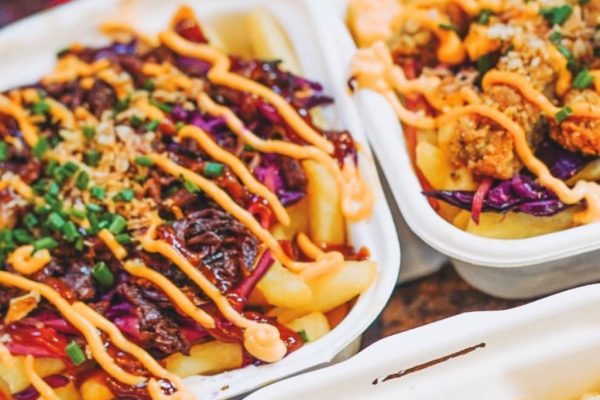 Picture @houseofveganldn on Instagram
Big crush for this super cool food hall in the heart of Brick Lane. From Vegan burgers to Mexican inspired food, every single stalls has someone great to serve. The music is on in the afternoon and I think gets louder as the evening approaches. The perfect East London vibe. Ideal if you're visiting Brick Lane and Shoreditch too.
152 Brick Ln, London E1 5EG
Shoreditch High Street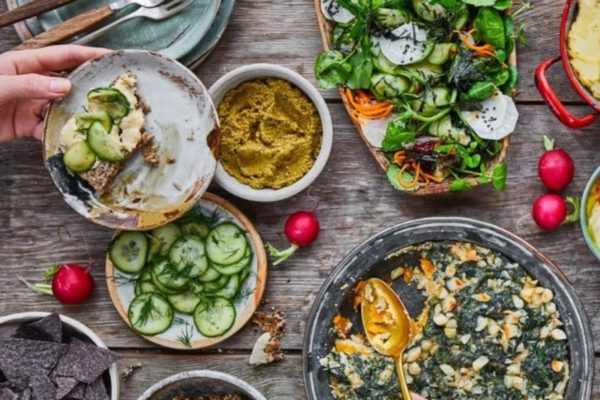 Picture @Farmacyuk on instagram
Similarly as Redemption, listed above, Farmacy opened a few years and still strong in the plant based restaurant scene in London. The place is beautiful, very close to Notting Hill, and the menu is also varied and great. Highly recommended.
74-76 Westbourne Grove, London W2 5SH
Bayswater
Honest Burgers
Restaurant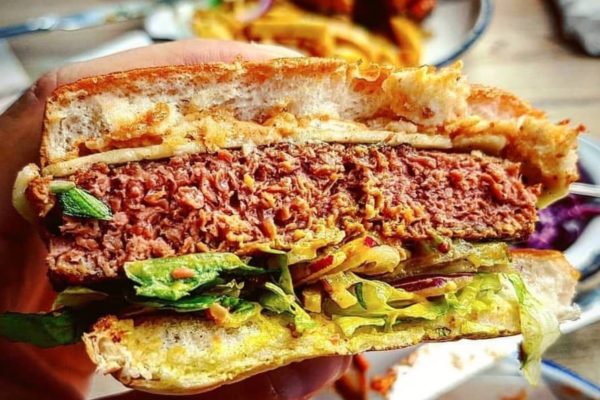 I would have never thought of adding this one in a list about Vegan places in London but yes, Honest Burgers is one of them, and they do an amazing vegan burger. It's a bit tricky to go to a famous burger place if you're against eating meat but it's also a great option if you're cool about what your friends eat without forcing them to change habits. Everyone wins and I think it's great they put so much effort in making such a good burger!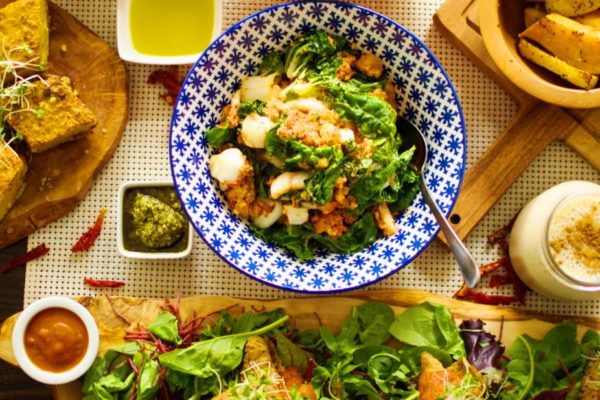 I haven't been to 222 yet, but I heard so many amazing things about it I couldn't not mention it. 222 is the vegan place with the authentic vibes and the great values about Veganism. No superficiality, just healthy and delicious food. Also, they are located in Fulham, a bit more west and far from the touristic areas which is good too.
  222 North End Rd, Hammersmith, London W14 9NU
Fulham Broadway ou West Kensington
Kalifornia Kitchen
Restaurant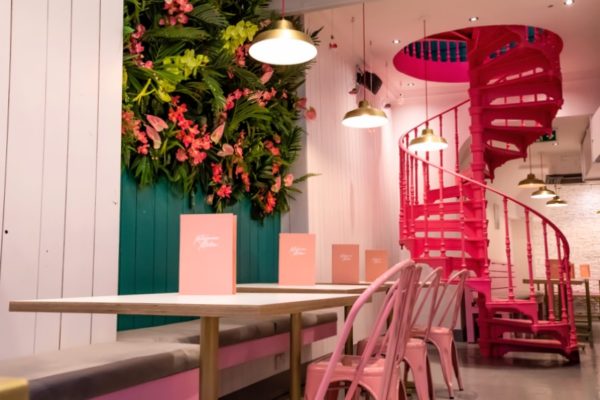 Quite opposite atmosphere to the one just listed but great too. Especially if you are on… Instagram. Kalifornia Kitchen is a pretty and pink vegan place serving basically all the beautiful and delicious burgers and salads you could hope for. It's a bit too "Instagram based", but once in a while, it's nice to change and let's be honest, it's also nice to be in a pretty place.
19 Percy St, Bloomsbury, London W1T 1DY
Tottenham Cout Road or Googde Street
The London markets:
Camden
Brixton Village
Malty Street Market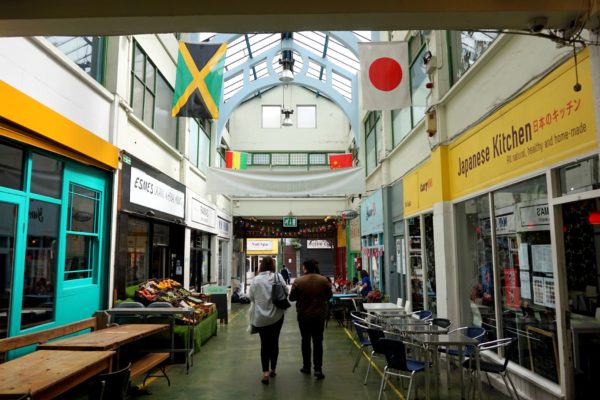 And last but not least, if you want to treat yourself to some of the best food, just head to one of our fabulous food markets in London. Camden especially as lots of vegan choices (Find my Camden City Guide here) in the market but so do Maltby Street or Brixton for instance.