Lately, I keep saying to the world how much I love pubs, and I found a new hidden gem that confirms this rule.
Funny to think that when I moved to London, I was avoiding pubs. I've always seen them as smelly places where people got drunk. Thankfully, I became a bit more open minded and very quickly learned how to love them. I even included them in my 10 good reasons to live in England!
Anyway, this is not the subject. Today I am taking to one of the best Sunday lunch I had since living in London. Yes, I'm serious, even after 3 years 1/2.  If you were looking for a great gastro-pub for your Sunday lunch, then this is the place.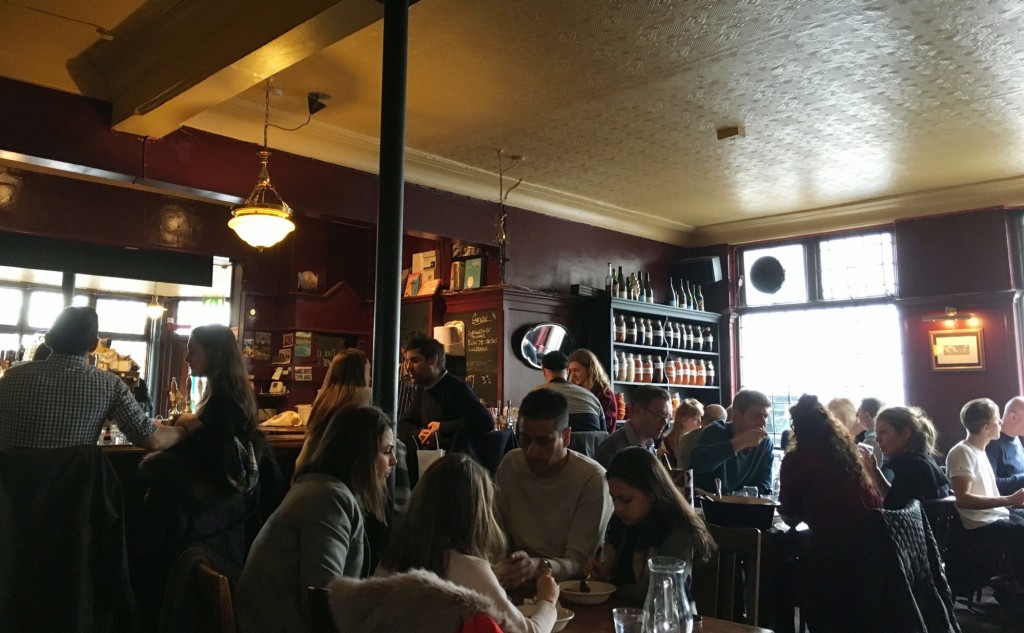 The pub is very chilled and traditional, located in the corner of an unexpected street not too far from Stockwell station. Yes, you're gonna have to go south. But that's ok. And I'm warning you, you might want to spend all your Sundays there. Well maybe not. But trust me, it's definitely worth going to Stockwell.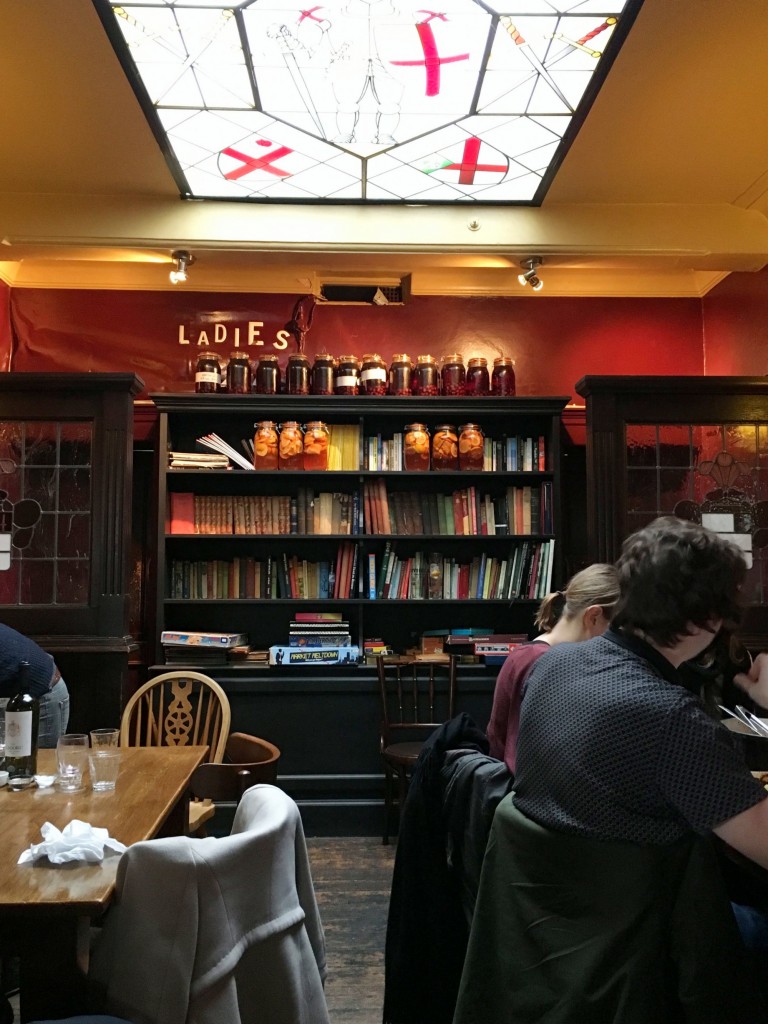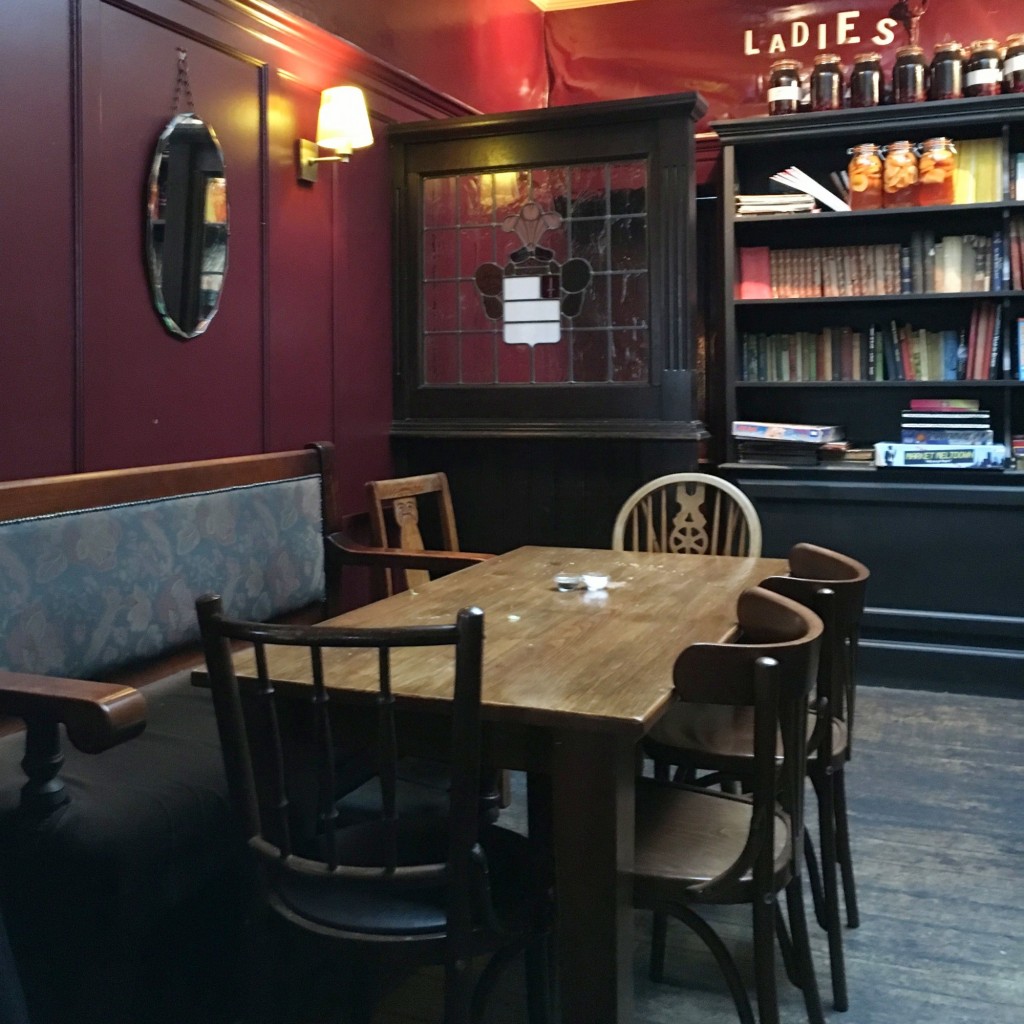 There is no reservations so we arrive for 12 and wait for our table to be ready in the pub part. The restaurant is full, and people who are eating there seem to know what they are speaking about. Good sign. There are lots of Michelin guide stickers all over the pub. Even better sign. We're starting to be really hungry.
To be honest, the first time I heard about it, was when a Michelin star chef recommended it to me. (Yes, I have fancy relationships.) So when our friend who visited from Paris and who also happens to know a lot about food and gastronomy insisted for us to go there, we didn't hesitate very long. And she was so right to suggest the idea!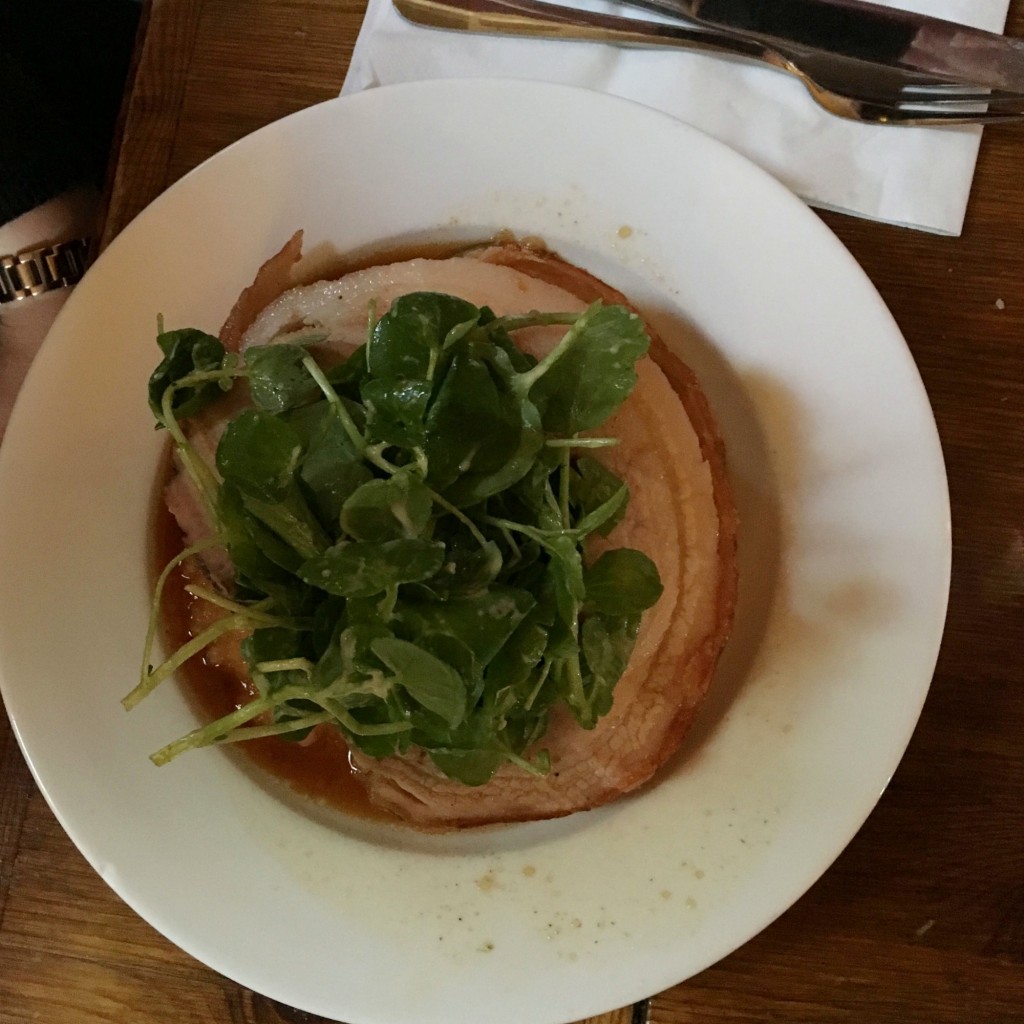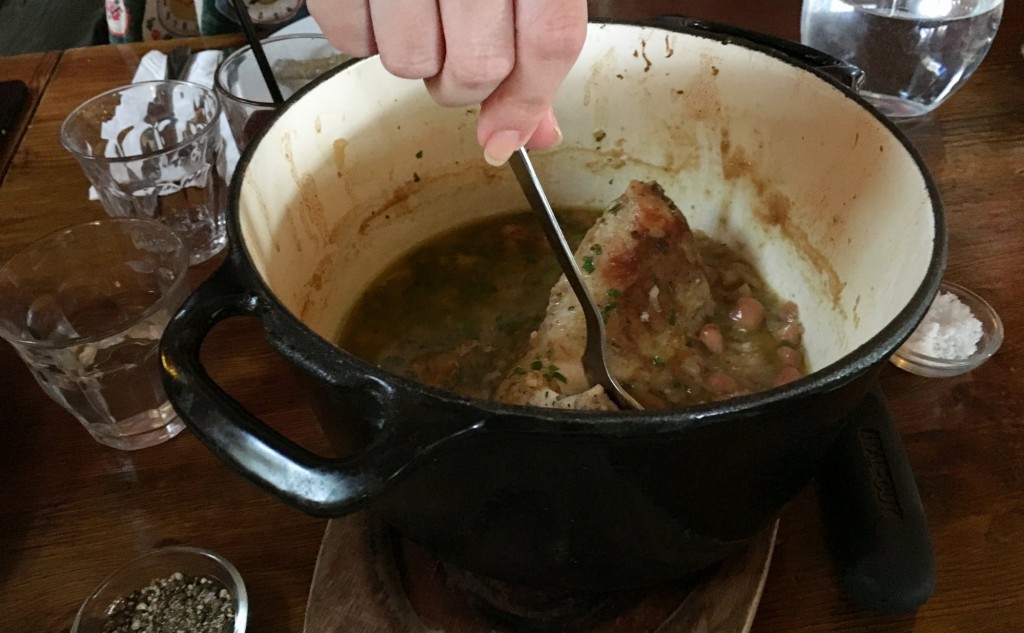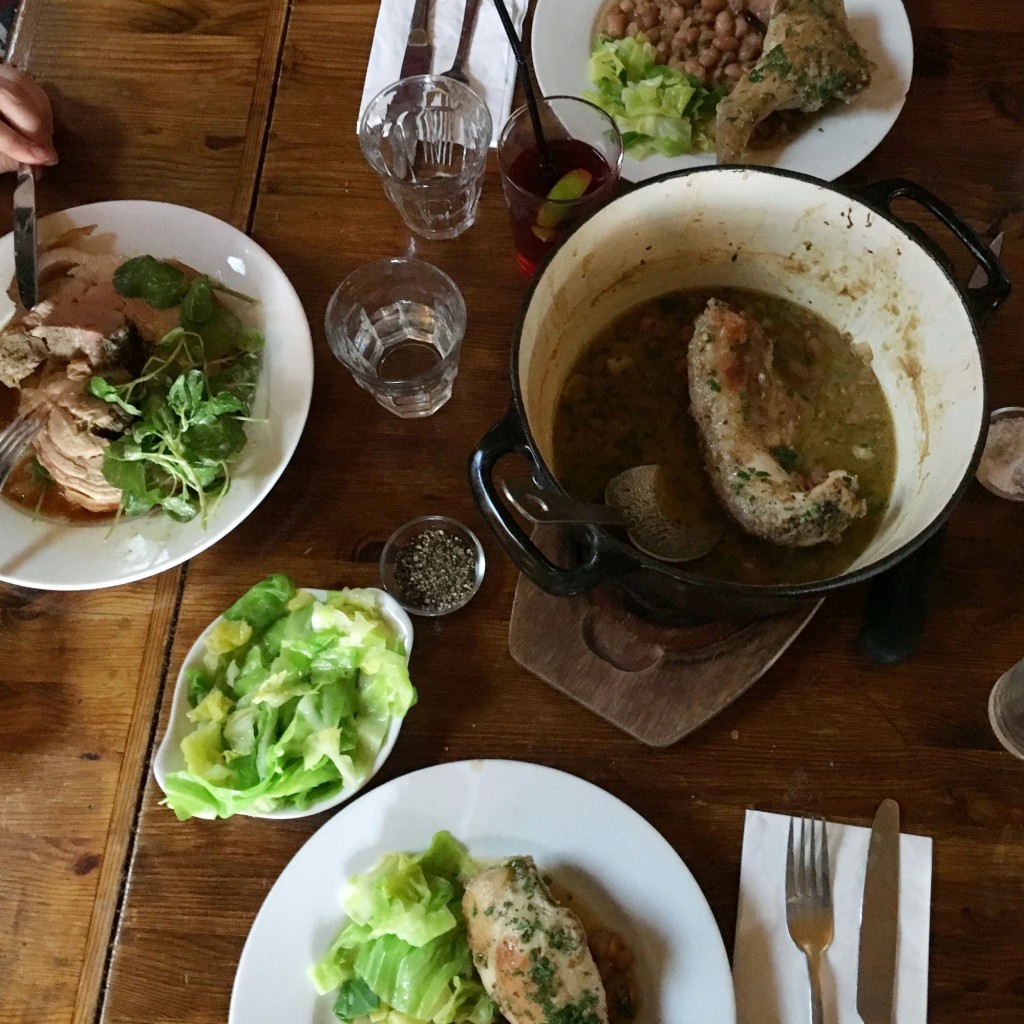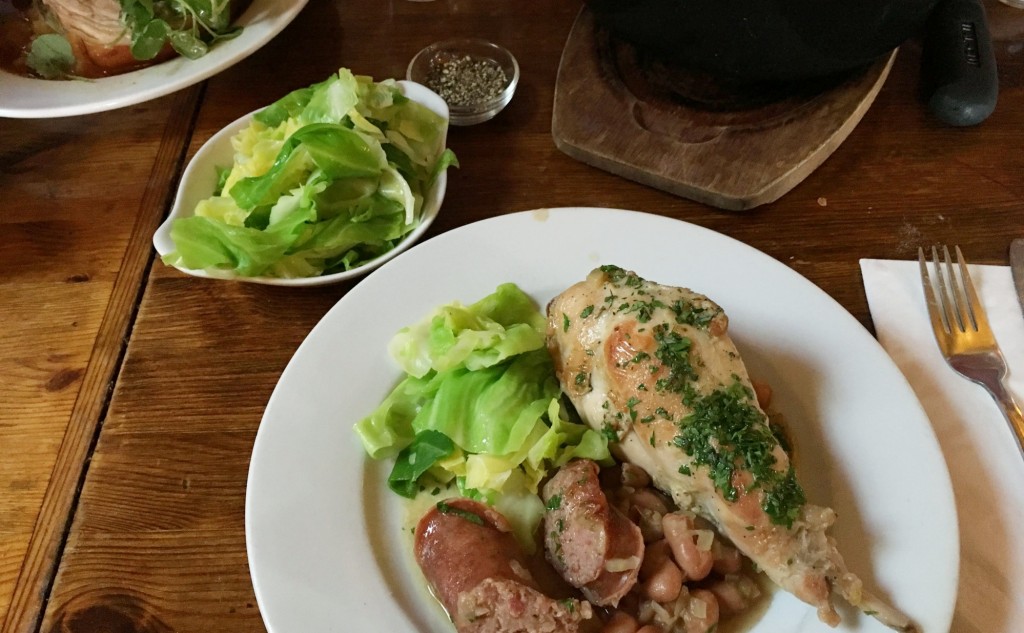 The menu is short with only a selection of dishes, which is always a good sign, and some of the dishes are served for 2, 3 or 5. The lamb looked gorgeous but we were only 2 willing to share something so we went for the rabbit, served with beans and sausages.
Not only was it excellent, but I also loved the fact that it was served in a common cooking pot. So nice to have that "homey" feeling and feel like we're eating something cooked by our mum or grandma on a sunday.
The pub vibe is so cosy and nice, the food excellent, it was the perfect Sunday moment. the kind of moment that makes me love London and expat life so much.
Hope I managed to make it justice and share the real vibe of the moment. If not, simply go and find out by yourself :)
Canton Arms, 177 S Lambeth Rd, London SW8 1XP
Tube station : Stockwell
Price : About £20 for a meal with a glass of wine