Notting Hill City Guide
Notting Hill is by far my favourite part of London. Even though I love all part of London and the diversity of the City, Notting Hill has something I have never found anywhere else. I always feel like in a happy bubble when in Notting Hill. After 4 years of explorations I have finally decided to create small city guides, starting with this one. A good way to gather all information in one place.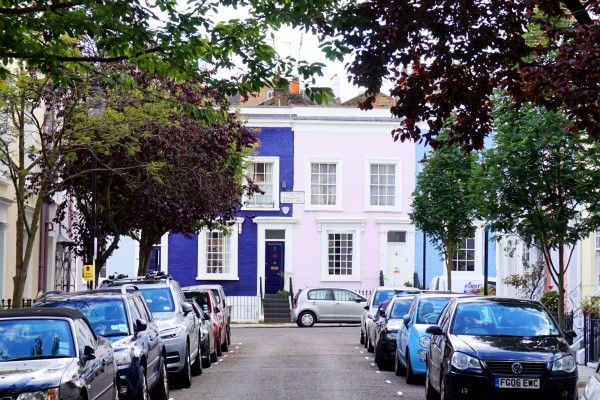 I think there are 3 things not to be missed when visiting Notting Hill: Portobello Road of course, Westbourne Grove and all the secret little Mews.
Portobello Market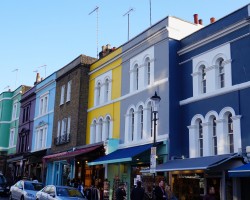 Les Mews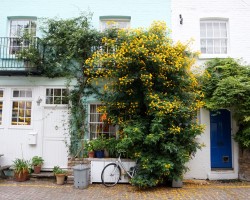 Westbourne Grove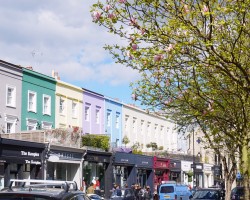 There are plenty of places to go for brunch, drinks, dinner in Notting Hill that will please everyone's expectations. My favourite places below.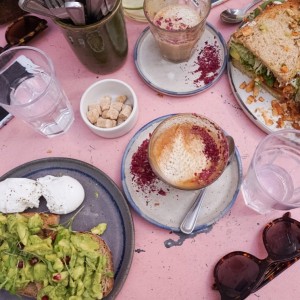 Le petit café le plus mignon de Portobello. Connu pour leur célèbre café aux pétales de roses, c'est LE lieu "instagrammable" du moment. Les plats sont délicieux, aussi bons que beaux, l'accueil toujours très chaleureux et c'est la garantie d'un excellent moment. Attention seulement à être prêt à affronter la longue file d'attente les week-ends…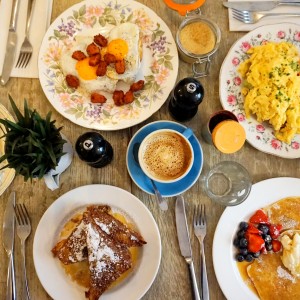 Autre excellente adresse pour bruncher, comme le nom le suggère. Si vous aimez bruncher et aimez les brunch salés, alors c'est l'adresse qu'il vous faut découvrir. Ambiance faussement simple, avec cette attitude cool que l'on retrouve généralement plus dans l'est londonien, le restaurant a en plus le mérite d'être caché dans des allées de rues colorées peu envahies de touristes, et pourtant tout près du métro. A ne pas manquer!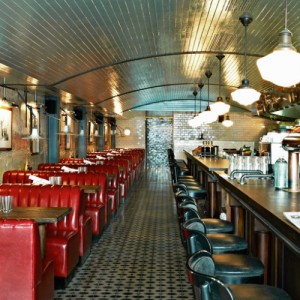 Comment parler des bonnes adresses de Notting Hill sans parler de Electric Diner? Un diner aux allures vintage chic qui propose une cuisine d'inspiration "Franco-Américaine", deux cuisines que l'on n'aurait pas forcément pensé à associer et qui pourtant offrent un résultat étonnamment bon – Grâce à la touche Française,  on est bien d'accord ;). Je vous le recommande surtout pour le brunch mais le lieu est vraiment cool à tout moment de la journée.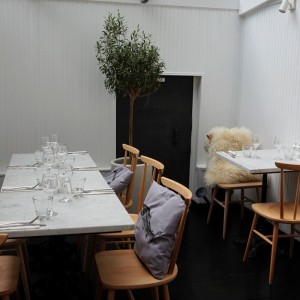 On change totalement de décor et d'ambiance mais on reste sur Portobello Road en allant chez Lisa's, ce petit restaurant Suédois lumineux qui respire le bien-être. Mobilier blanc, une pièce qui regorge de lumière à l'arrière grâce au plafond vitré, un accueil toujours très chaleureux, on s'y sent bien. Les brunch sont plutôt classiques (et très bons) mais le reste du menu est d'inspiration suédoise, bien évidemment. Super adresse.
Les balades ne sont évidemment pas en reste. Très facile et agréable de se laisser porter dans les jolies rues de Notting Hill à toutes les saisons. Mes balades préférées ci-dessous mais d'autres se cachent dans les pages du blog si vous en voulez encore plus.
Notting Hill à toutes les saisons…
Retrouvez plus de photos sur le compte instagram du blog @lesjoiesdelondres