Last winter, I had my mum over for a mother and daughter weekend in London. As always it was so lovely and good to have her in my "other country" and take her through my favourite places but also explore places I wouldn't normally go to. Wether you are like me, an expat living in the UK and trying to plan a special list of things to do for a mother and daughter weekend in London or you are simply looking for ideas, hopefully this list below will help.
Shop in iconic London places
You don't do shopping with your mum the way you do with the girls, do you?
Some of the places I have enjoyed taking mine to and others I have on my list for her next visit: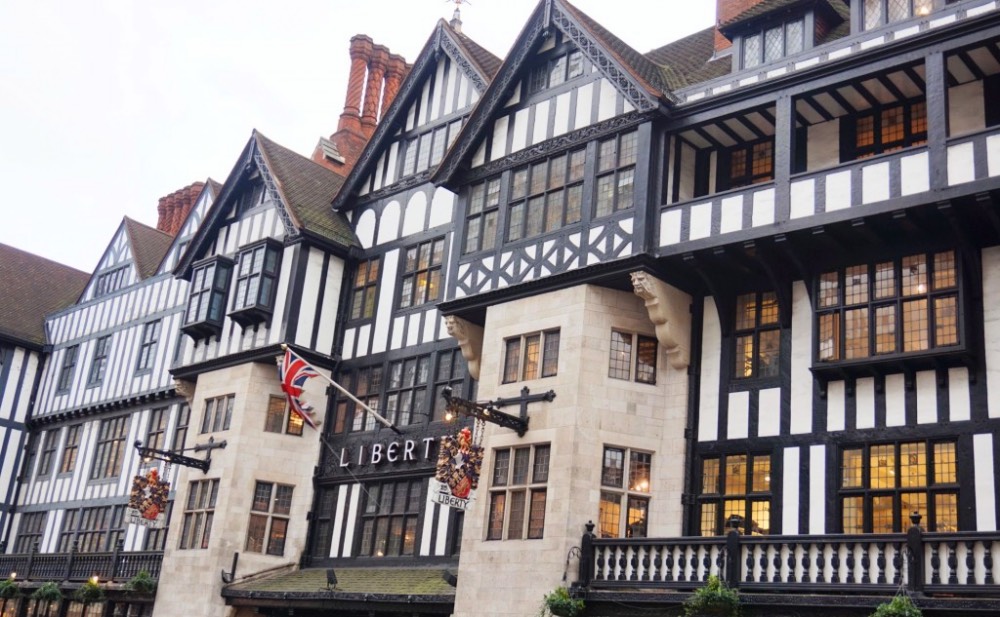 – Shopping at Liberty is a must do. So beautiful and historical. Particularly beautiful during Christmas time. You can also have tea in their cafe downstairs.
– While you're around, don't hesitate to stroll around Carnaby. So vibrant and alive with lots of creative and more traditional shops.
– Go to Harrods for all the good food, and get some excellent tea.
Food: The nicest places for brunch, afternoon teas and meals
From the nicest brunch to the best places for afternoon teas or nice meals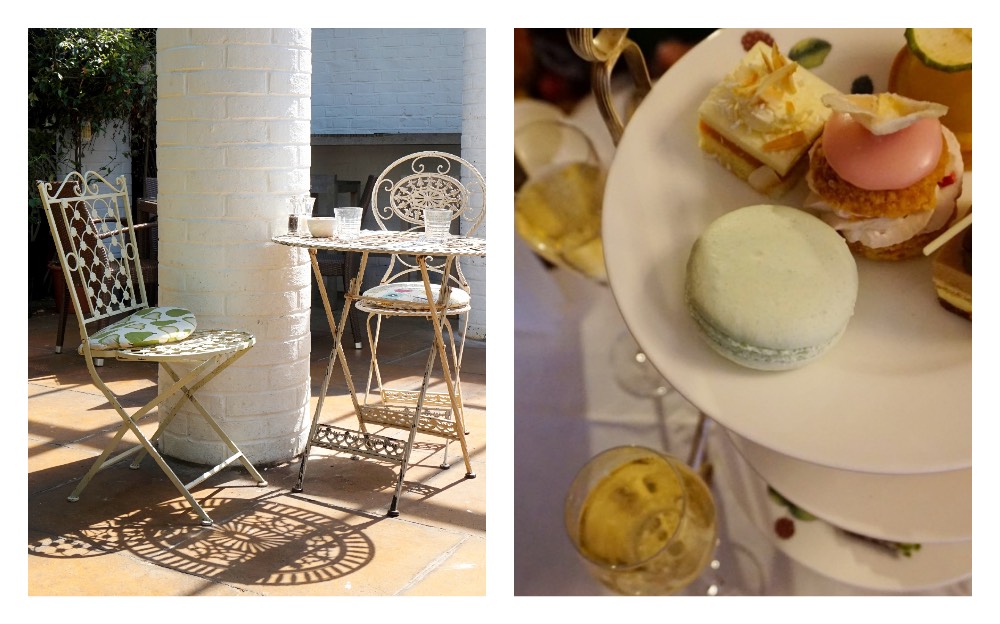 – Take her for brunch or coffee at Clifton Nurseries, a beautiful Nursery close to Little Venice. Ideal for a walk after brunch (Picture on the left above)
– Not far but different, The Cafe Laville is a cute and down to earth cafe serving good food for very good value with the best view on the canal. It's not super well known and has always been easy to get a table which is always nicer.
– Treat yourself for a special time at one of the oldest and most traditional afternoon teas at the Browns Hotel (Picture on the right above). Highly recommended especially in the winter when it's cold outside and you can have the nicest time indoors.
– Go for brunch with a view at the lovely Bourne and Hollingsworth Garden Room, a restaurant with panoramic views over London and a great brunch menu.
– You can also take a look to my list of favourite places for brunch in London. I would say Farm Girl Cafe and The Ivy Chelsea Garden are the ones I would definitely take my mum to.
– Petersham Nurseries also HAS TO be in a list of places to take your mum for a mother and daughter weekend in London. Weather you are off exploring Richmond and wish to stop at their main restaurant in the park or are in Central London where they now have a smaller but still beautiful restaurant in Covent Garden, it's a must do. I have to say I have a preference for the Richmond one which is so beautiful and seems to far from everything else.
– Explore the London Markets. Even though Borough Market is a must do and I personally love it, from experience, it was a bit too crowded for some quality time with my parents. Maltby Street Market, not far from borough, is a great alternative.
– Eat French "tartines" at "Chez Antoinette", one of the cutest French places in London and one of my favourites French restaurants in London. They have 2 restaurants in Victoria and Covent Garden, which is perfect in between touristic visits. The Covent Garden one especially is so cute and cosy, you will never want to leave it.
London Walks for a mother and daughter weekend in London
There are SO many amazing walks to do for a mother and daughter weekend in London. I have picked the ones which are a bit more chilled and bucolic.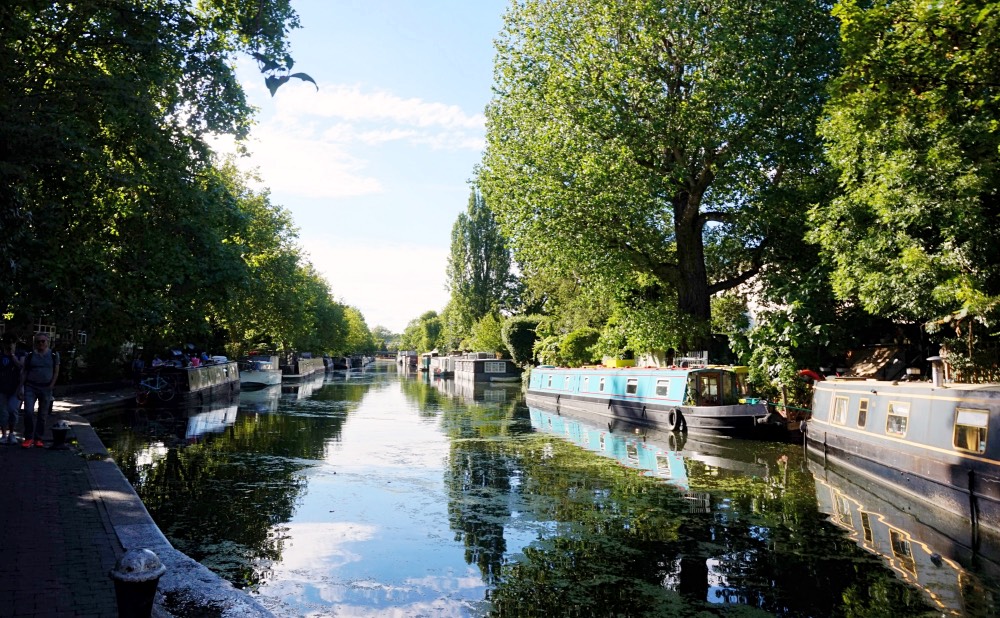 – If you happen to be in Camden (It's one of the must do when you Visit London), walk along the canal until you reach Primrose Hill, one of my favourite place in London. It's a 20 minutes walk that you can easily extend by strolling around the pretty streets in Primrose Hill.
– Similar atmosphere but more West, a walk along Little Venice is always so lovely. If you stop at Clifton Nurseries for brunch or lunch (Listed in the places for food above), it's the perfect next part of your day. (See picture above, taken in Little Venice).
– I have already mentioned Primrose Hill, coming from Camden but it's also a really nice walk if you come from Regent's Park. Especially during Spring when the whole Park is blossoming and incredibly beautiful.
– On a Sunday, take your Mum to Columbia Road Flower Market, the most popular flower market in London. You might want to try to avoid the crowd and try to go before 12 – or after 3pm when you can also negotiate and make some good deals.
– Spend a whole day in Notting Hill. It's one of the most beautiful neighbourhood of London. So colourful and full of amazing places for food, beautiful streets for a walk and amazing places for shopping. Slightly dangerous money wise but you will surely have the best time. Find out more on my Notting Hill City Guide.
Day Trips to escape London for a day
Day Trips are so nice to explore new places together and create extra special memories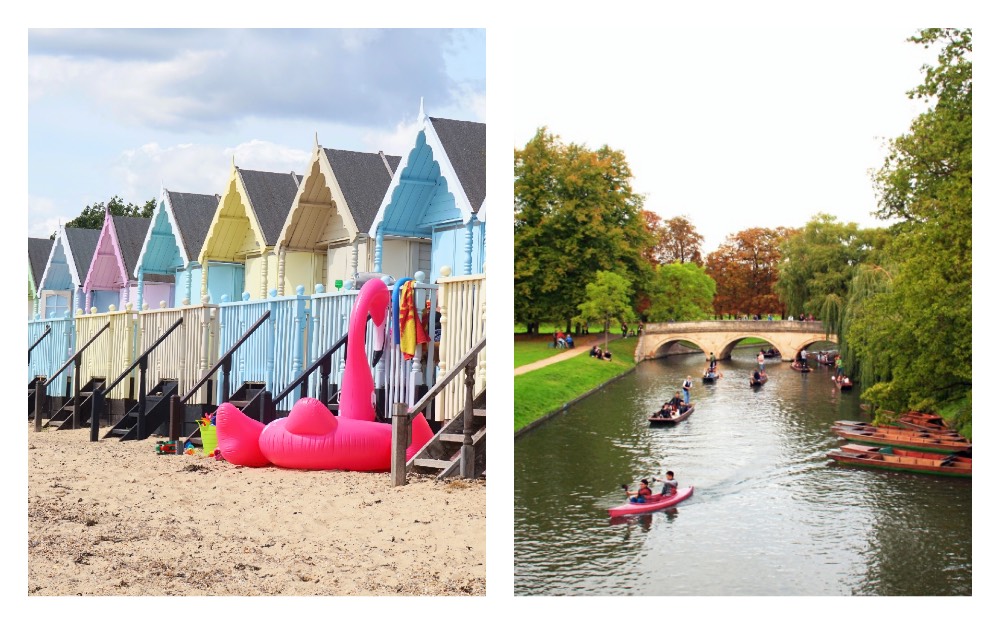 – Mother and daughter weekend in London or not, I would always recommend anyone to go for a day in Brighton. It's a classic, it's great and it has all the ingredients for a perfect and very British day out by the sea.
– A day in Cambridge is an other classic and always a good idea. The town is so chic and pretty and quintessentially British. It's a great place to go on a sunny day.
– For a day by the sea which looks like no other in a non crowded place but still very British, Mersea Island is an other idea. Located at the border of Essex and Suffolk, it's the perfect place for a lovely day out, chilling by the sea and eating delicious Oysters. It's not really a classic, hence why it doesn't tend to be crowded and makes it a special destination for a mother and daughter day out.
– An other of my favourites by the sea is Whitstable. It's so cute and vibrant and full of great places for food. Also it's ideally oriented for the most beautiful sunsets I have seen in the UK.
[ete_vc_cover image="19744″ link="url:http%3A%2F%2Fwww.lespetitesjoiesdelavielondonienne.com%2Fen%2Fmy-favourite-day-trips-from-london%2F||target:%20_blank|" link_text="READ"]
My list of places for a day trip from London
[/ete_vc_cover]