Every traveller seems to be obsessed with their "Bucket List" these days.
The definition of a Bucket List is as follows: « Make a number of experiences or achievements that a person hopes to have or accomplish during their lifetime« .
Basically top things to do before you die. Quite a big deal. Even though realistically, this is well emphasized by social media and we probably don't need to do that much before we die, we all want to tick as many boxes as possible don't we?
It does push you to do many things instead of doing a few things right, but sometimes I guess you can do both at the same time. And hopefully my London Bucket List is as quantitative as it is qualitative.
I was wondering if it wasn't a bit too late to write a London Bucket List when I've been here for almost 5 years now and did a lot of those experiences already, but as I started to think of ideas, I realised I still have a lot of boxes to tick! Good! Because I have no intention to leave the city.
What follows is then splitted in 2: the first parts are my actual recommendations of the perfect London Bucket list and the second part are things I still have to do to and will probably share once I experienced them.
The ultimate London Bucket List
Do the top 10 things to do in London.
Now. We're not gonna list them again but there are 10 things to do in London and it's something like Big Ben, London Bridge, Buckingham Palace… unmissable. You won't enjoy the City properly if you haven't done them first.
Go for afternoon tea in a fancy place
This is a proper London Bucket list thing. My 2 favourites are the Afternoon tea at Bluebird to feel like you're in Made in Chelsea, or foer an afternoon tea with a twist, try the BB Bakery one aboard an old routemaster bus. Amazing experience!
Spend a whole day in Notting Hill
Starting with a brunch at Eggbreak or Farm Girl, my 2 favourite, then strolling in some the prettiest and more colourful streets of London, and of course make sure you don't miss the highlights of the area: The blue door and the bookshop. Then have diner in some the best italian restaurants in town, located just behind Portobello road.
More details on my Notting Hill City Guide.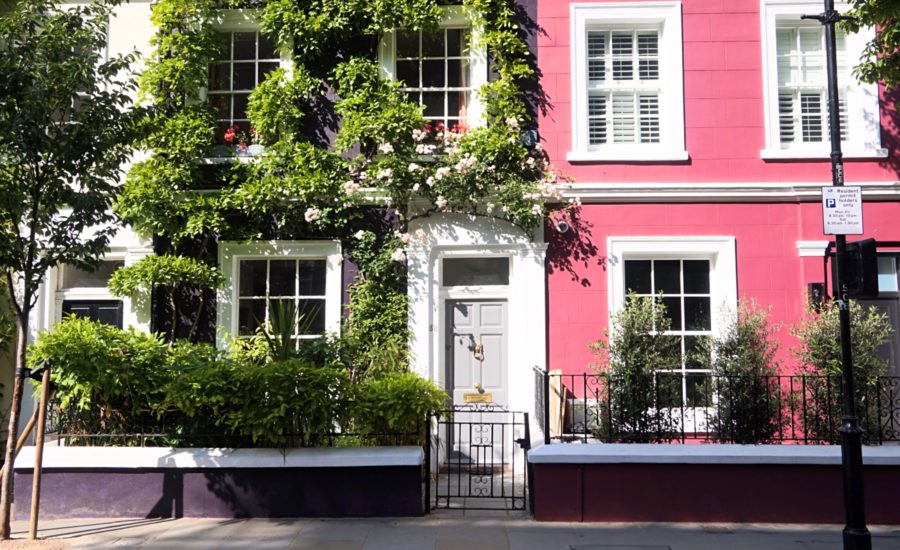 Go for a massive shopping sesh at Oxford Street
Unmissable street of London of course. You love it or you hate it. It is pretty full on, busy, polluted and really not good for your bank account, but a London experience in itself.
Picnic by the sunset on top of Primrose Hill 
Undoubtably one of the most beautiful views over London after a long day. The sun actually sets behind the hill but it leaves you with a perfect pastel pink London skyline (see hero picture).
Eat a curry
Spend the evening in one of the famous indian and pakistani areas of London where you can obviously find the best curries in town. Brick Lane for the hipster and touristic version, or Tooting for the "ones who know" version. Yes, it's a bit south, but you won't regret it.
Brunch + Stroll: The perfect weekend plan
Brunching in London is a big deal and is a must do during any weekend in London.
Take a look of my list of best places for brunch in London and then go for a stroll around the neighbourhood. Wherever you are, the chances you find some good surpriseds are really high. London is full of hidden gems.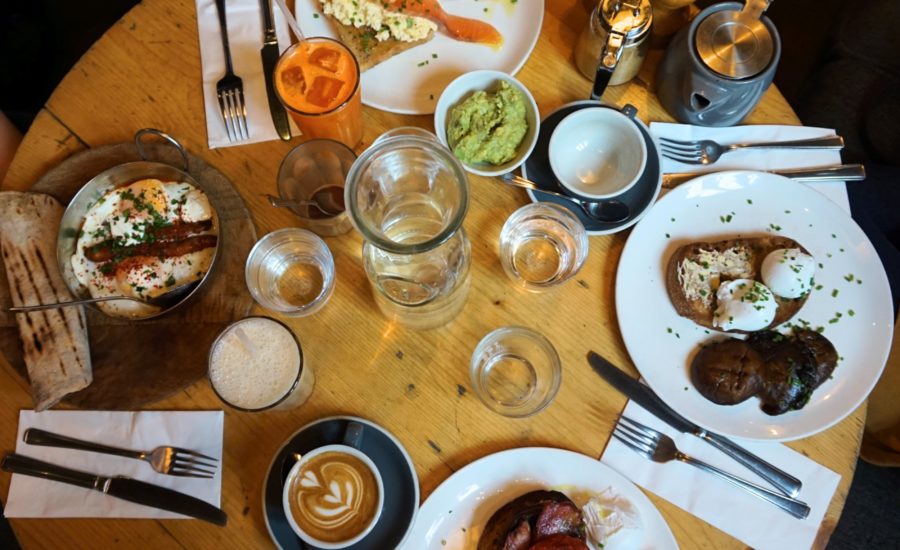 Cycle in Richmond and cycle back in Central London along the river
Very nice. Not sure where is a better spot to cycle in London to be honest. This feeling of space and freedom is equal to no other in Richmond. You forget right away that you're still in London.
And to extend the pleasure, cycle back to central along the river. It's a long way but the views are unique and you'll rediscover the city.
Party on a boat
There are many boats waiting for you to join and party by the river thames. Most of them offer the best views, including some on the London eye, always splendid at night. Even better, you can find a party on a moving boat. They generally go to both west and est sides, going through the London Bridge, along the city and of course Big Ben and London Eye. Make sure it's a good party though because once you're there, there's no way out!
Have a drink with a view 
Pretty easy one to achieve, but to be part of a good London Bucket List, this would have to be an exceptionnal place. Sushi Samba or City Social are lovely, but not as incredible as the restaurant on top of the Gherkin, especially as it is quite challenging to get there, or the Sky Garden with a 360 view on the city.
Pink stroll in Isabella plantation during Spring
Located in the heart of Richmond, it's one of the most beautiful and magical floral park I've ever seen. During Spring, the trees and various plants of Isabella plantation become flashy pink and the whole place is a pure delight. Careful, this is time sensitive and only looking blow minding from April to May.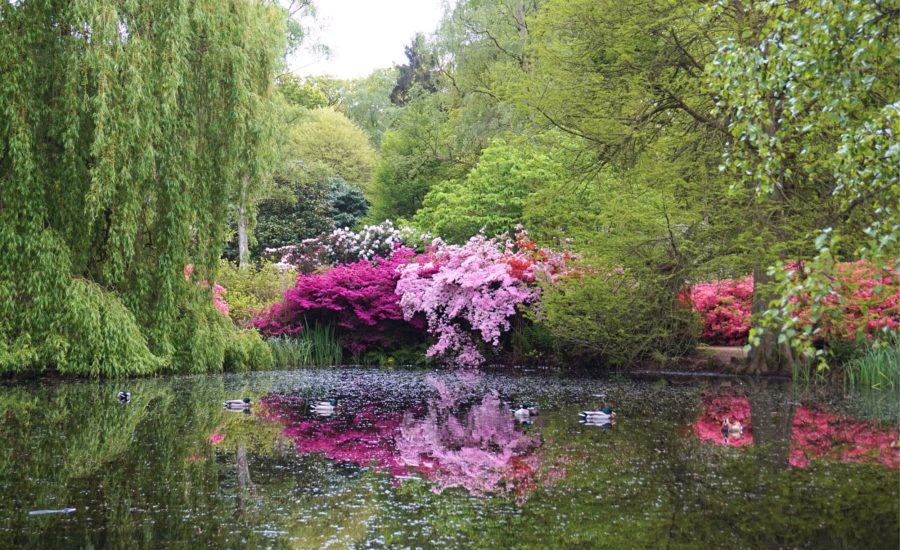 Go to Greewich by boat and spend the rest of the day there
Why taking the tube when you can take the boat and see the towers getting smaller and smaller as the boat leaves the city?
Greenwich is a real experience in itself so getting there that way makes it even better. Once there, take a look at the market, chill in the park, walk up the hill and the observatory for one of the best view over London, and even better, wait for the sunset. Amazing.
Spend the day in East London
East London vibes never cease to call me. More and more actually. The more I go, the more I love it. Broadway market, Columbia road flower market, the canal, the barbecues in London Field, the street art, cyclists all over the place… it deserves a whole day of exploration to understand what London really is about.
Walk along the Regent's Canal from Little Venice to Angel 
The walk along the Regent's canal is longer that you might think. Count a few hours for the whole walk. It's probably one of the nicest way to discover London from west to east and see the atmosphere changing from a neighbourhood to an other.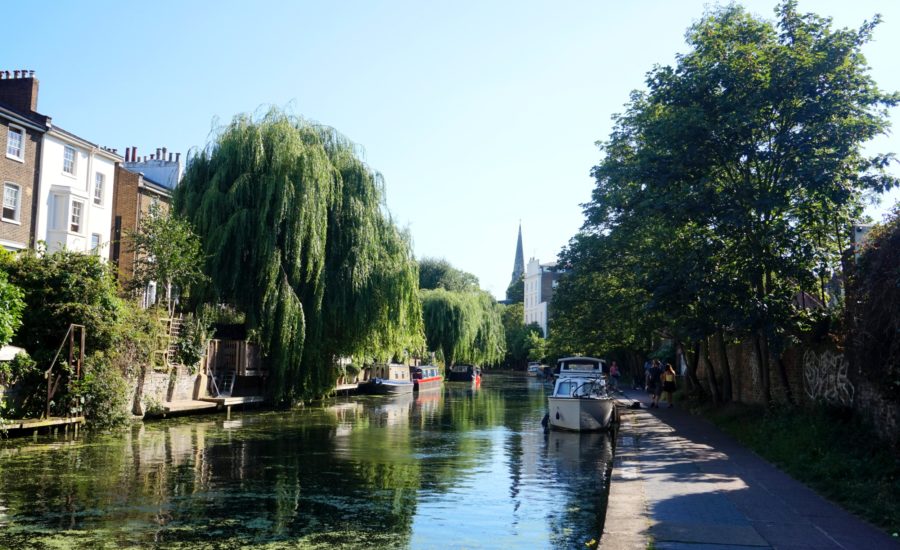 My personal London Bucket List to complete
Organise a big picnic in Hyde Park
Go on top of Saint Paul
Take a photography class in East London
Finally try the afternoon tea at Sketch or at the Ritz
Live in East London
Work in Shoreditch (The 2 together would be even better!)
Watch a theatre play at Shakespeare globe
Run all around London
Spend a whole day at the British Museum
Go back for a brunch by the sunrise at Duck and Waffle. But pick an actual sunny day this time..
Do yoga by the sunset
Rent a boat and have drinks, similar as what we can see in Amsterdam or Copenhagen
Maybe watch a football or cricket game? (I say maybe… I'm sure I can get over this if it doesn't happen..)