The French Londonienne of the month is Lea. She is the softest, kindest and the most smiley Parisian I have met. Always ready for a new adventure or discover some new London gems, she definitely makes the most of her London life and has plenty of tips and good places to share with us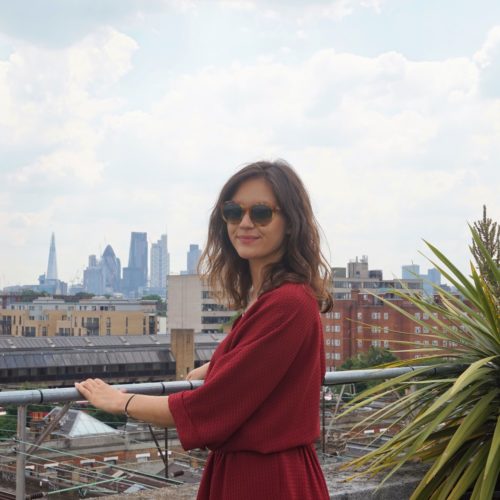 Can you describe your London life in a few words?
My sister has been in London for 4 years so before moving in 3 years ago, I already came frequently for weekends in London.
I first came here for an internship in a hotel in Mayfair. I was supposed to stay 6 months… and here I am still here 2 1/2 years later.
Today I work as a Project Manager for a French event agency. We organise events for corporate French businesses in the UK so I get many opportunities to try out new places, restaurants, bars, hotels… I am very curious by nature so I couldn't have found a better job!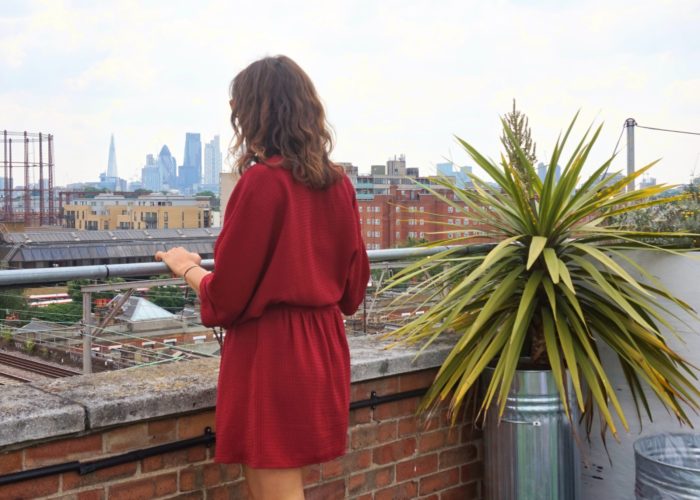 What are your favourite neighbourhoods of London?
Not an easy question. Each part of London has its own atmosphere and vibe but I must admit I am all over East London. I love Angel where I lived when I first moved here. I like the family vibe, the typical little houses but also the cool and busy side of things with the farmers market on Chapel Market every Saturday morning, the bars and restaurants on Upper Street, the canal, the coffee shops…
I also love Brick Lane, Shoreditch and Hackney of course where I love going for a weekend stroll and I just moved to Highbury & Islington which I am getting to know more and more and really like.
Ah yes, almost forgot, I've also had a big crush for Hampstead in North London. You feel like you're in the countryside and the view from Hampstead Heath over the City is incredible.
What are your favorites places to eat and drink in London? 
Ok, I have a lot!
–Pizza East in Shoreditch for their delicious pizza and industrial decoration, like if you were in a New York loft and their delicious antipasti burrata that makes you feel like you're in Italy!
–Andina, amazing peruvian for the ceviche fans. I also tried their breakfast recently and it was full of surprises.
–Albion, a fine food shop where you can find multiple typical British products or great fruits, vegetables and bread. They are also part of the Boundary Hotel so you can enjoy their amazing rooftop.
–Nightjaar near Old Street. Listed among the best cocktails bars in Europe. It's better to book in advance but it's really worth it. They also do Jazz concerts once in a while.
–Bourne and Hollingsworth near Exmouth Market for their brunch. The place is beautiful, colonial style with plants everywhere.
–Pavillon Café in the heart of Victoria Park, my favourite place for a coffee near the lake.
–Columbia road very  popular when the flower market is on, every Sunday morning.
-The little French crêperie in Hampstead, a small food truck that sells the best French crêpes in London.
–The Quality Shop: best Sunday roast I've had, located on Exmouth market
–Le Rumpus bar: The Mondrian hotel rooftop that sells some of the best cocktails with a beautiful view
–Maltby Street Market in Bermondsey, not that famous from tourist but a great alternative from Brick Lane, Camden or Borough Market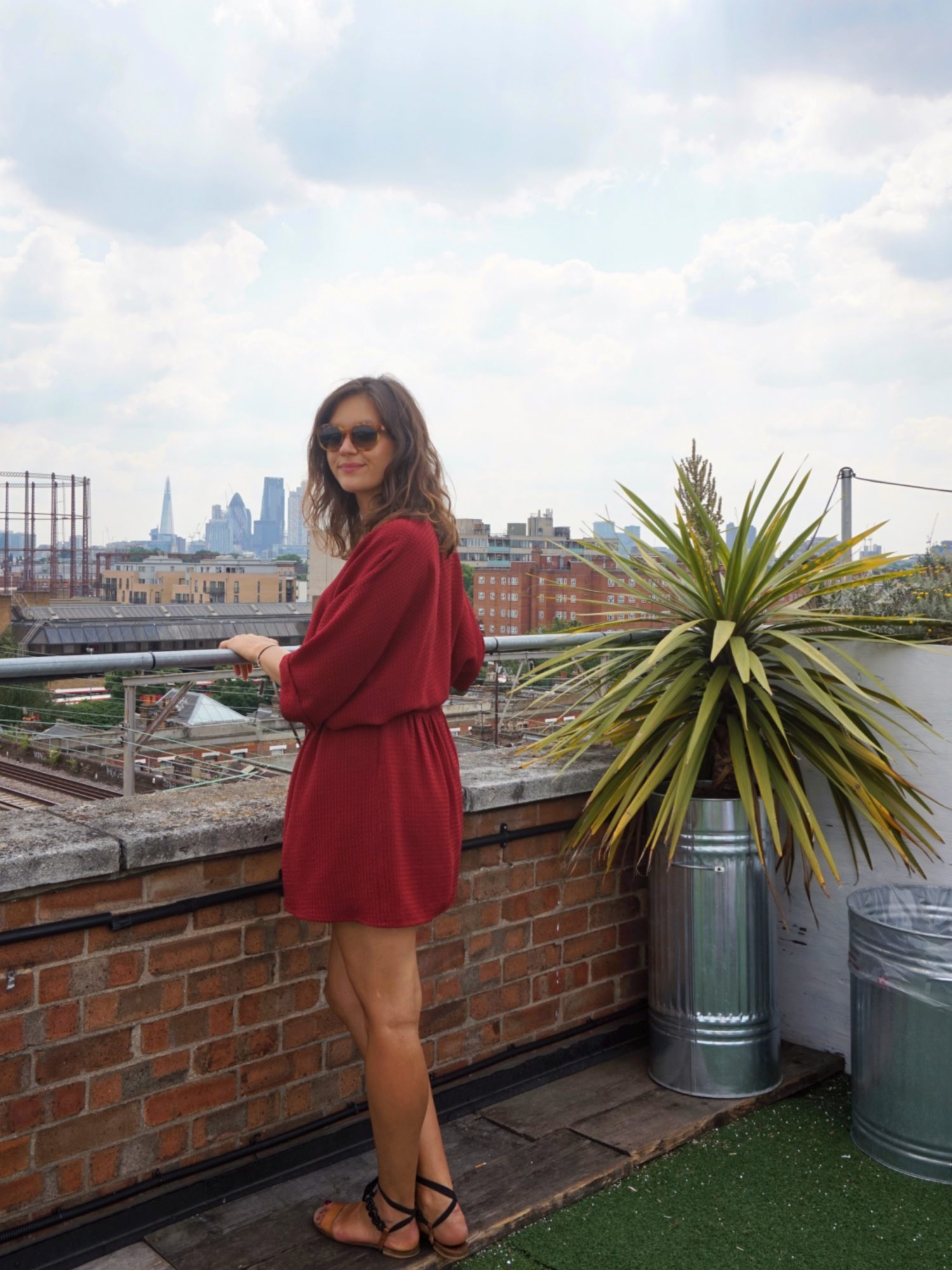 How would you describe your style?
I'd say casual chic. I don't really have a specific style or favourite brands. I buy based on crushes and things I like on the moment.
Do you think London has had an influence on your style and how?
Mmmmh, even though London is far more crazy than Paris is in terms of style, I don't think my style has changed much. People judge less here and you can easily wear whatever you want.
Is there any pieces you wouldn't have worn before living in London?
A jumper in August!
Any things you didn't do before living in London?
-British Military class in Victoria Park, a military gym class. There is such an incredible trend for working out here it gives you so much energy!
-The traditional Sunday Roast, of course! I had my first one recently and loved it!
-Live in a flatshare. Everybody does it here.
-Go to the pub
-Drink that much prosecco!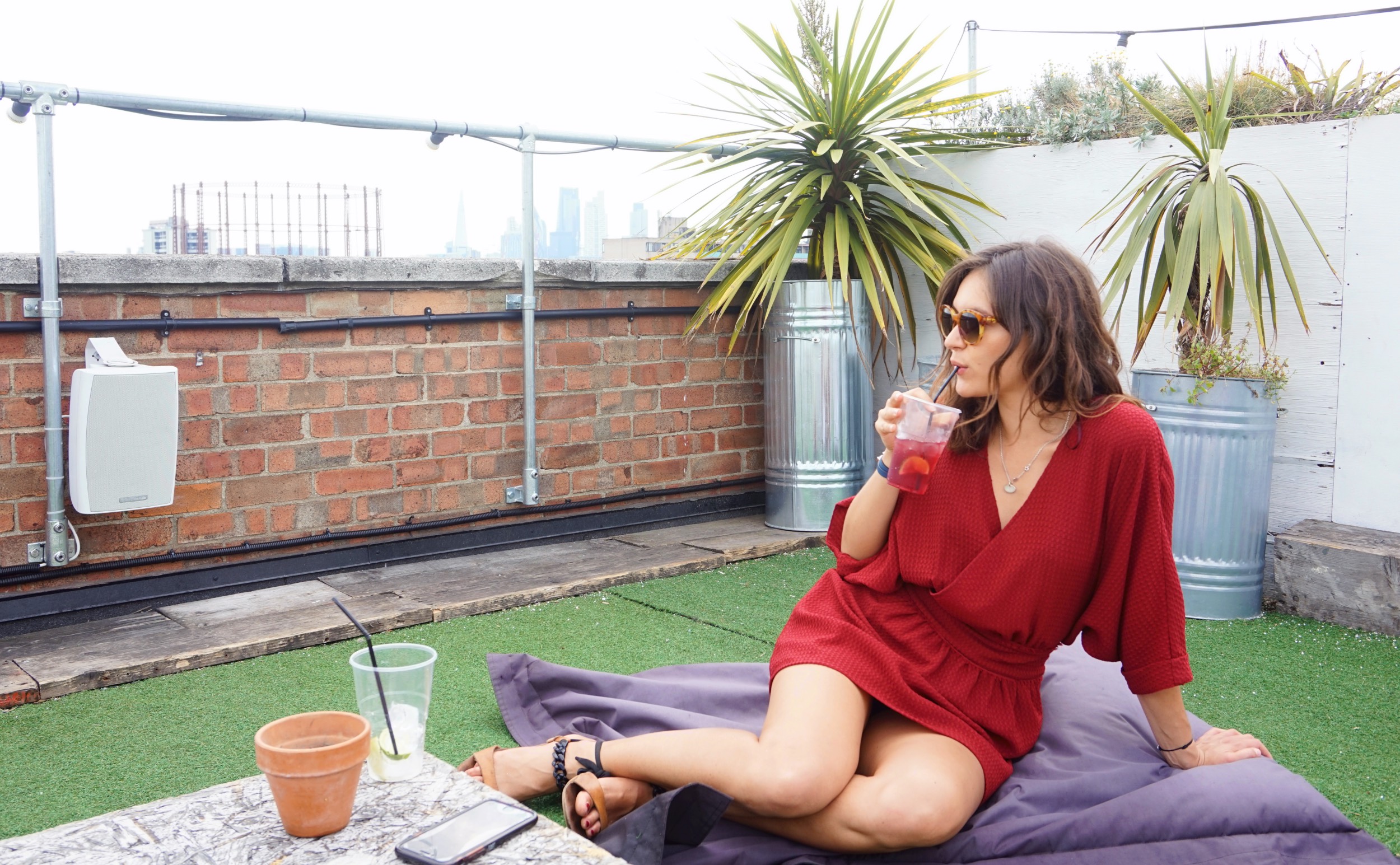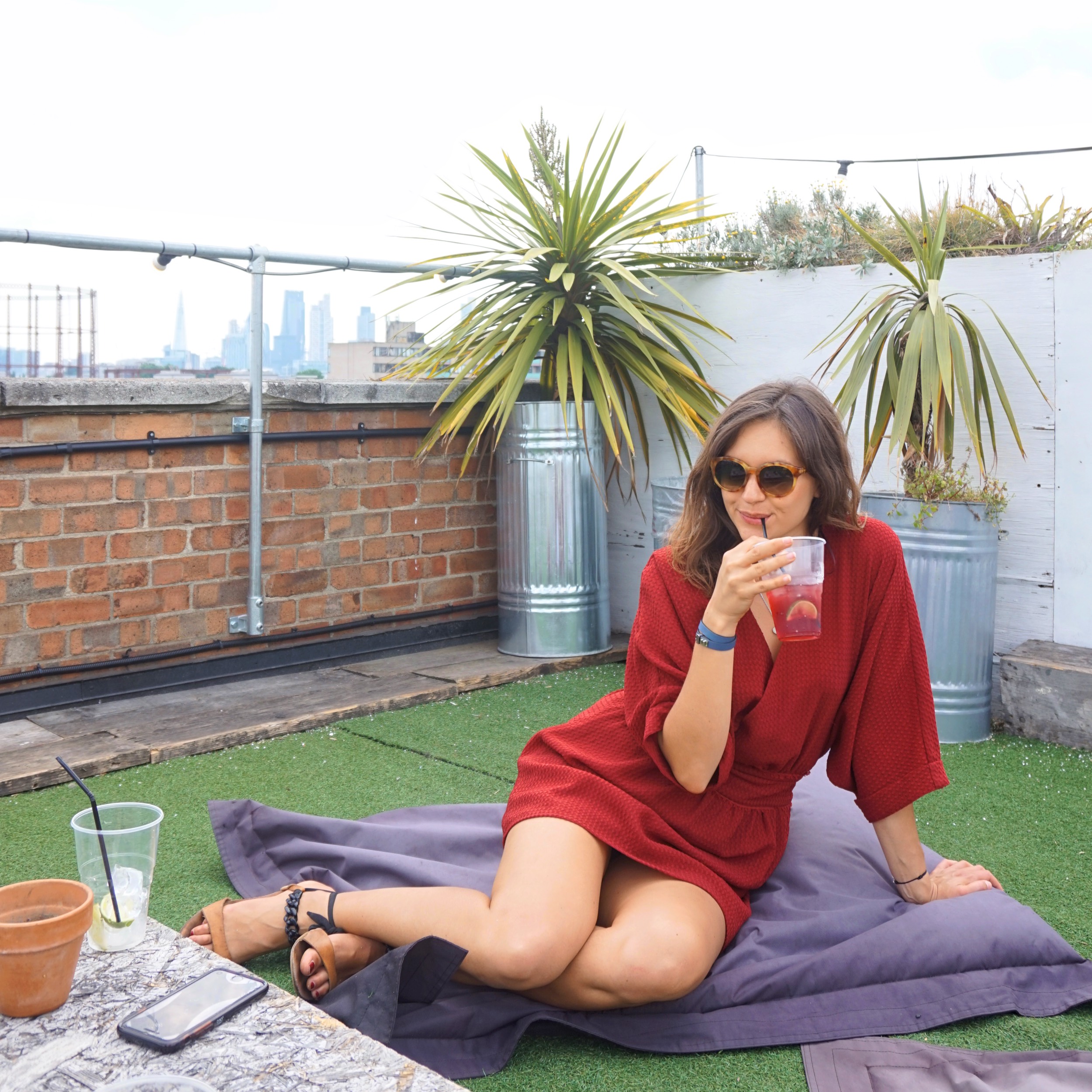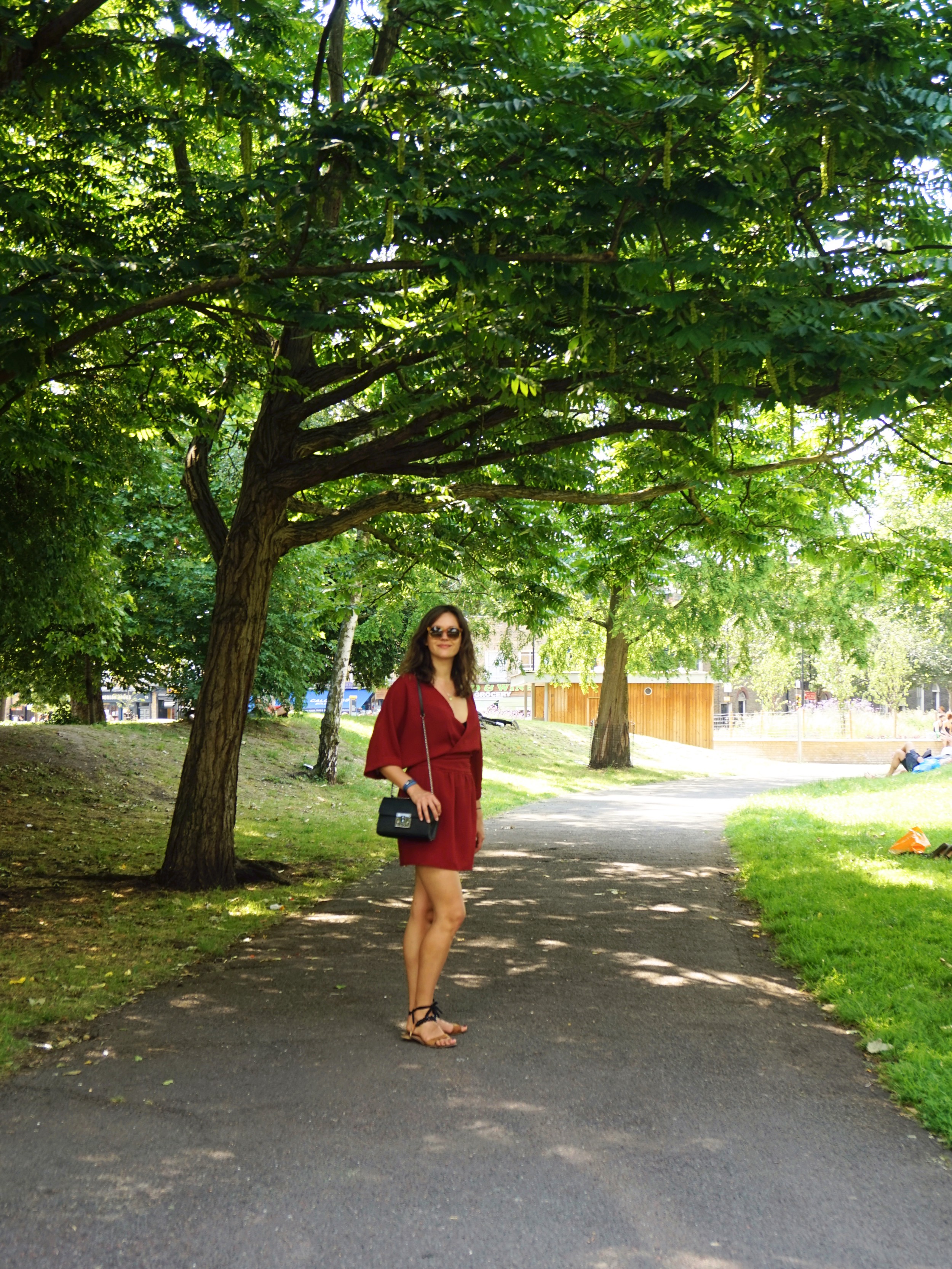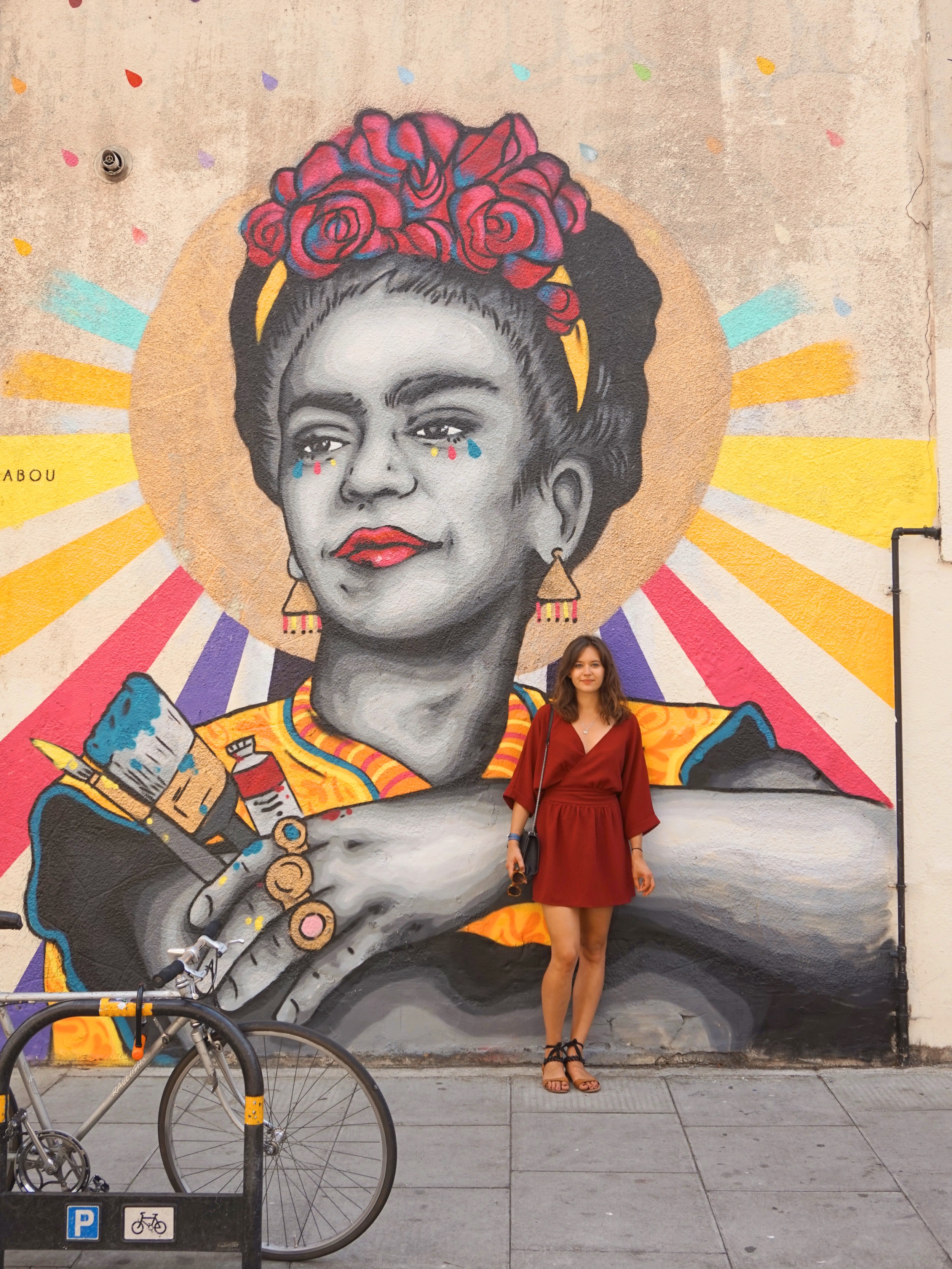 In a few words, how would you describe the London style?
Offbeat
Who do you think is the real Londoner?
The girl who goes to work in her suit with trainers, who goes to the pub at 5pm after work, goes for a bottomless brunch on a Sunday or afternoon tea, run by the canal…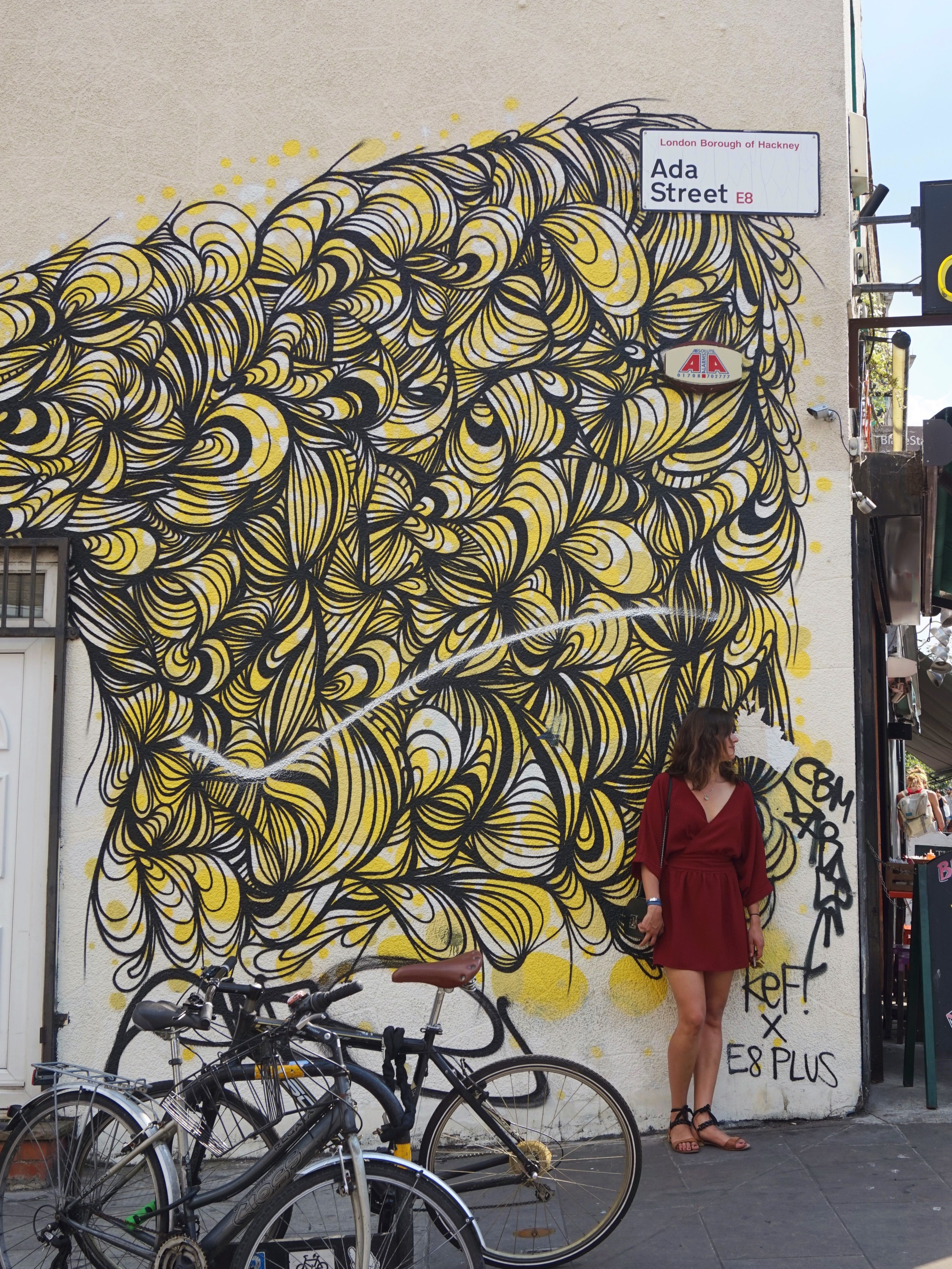 What are your "little joys of London"? 
A stroll by the Regent's Canal and end up at Victoria Park with a stop by Broadway Market if I feel hungry
Buy flowers super early on a Sunday morning (I'm an early bird)
Treat myself for a crêpes at the French food truck in Hampstead
Beer gardens
Brunching everyday of the week
City breaks and day trips from London – Big crush on the Cotswolds area!
Street food markets everywhere to try food from all over the world
Parks in the summer for barbecues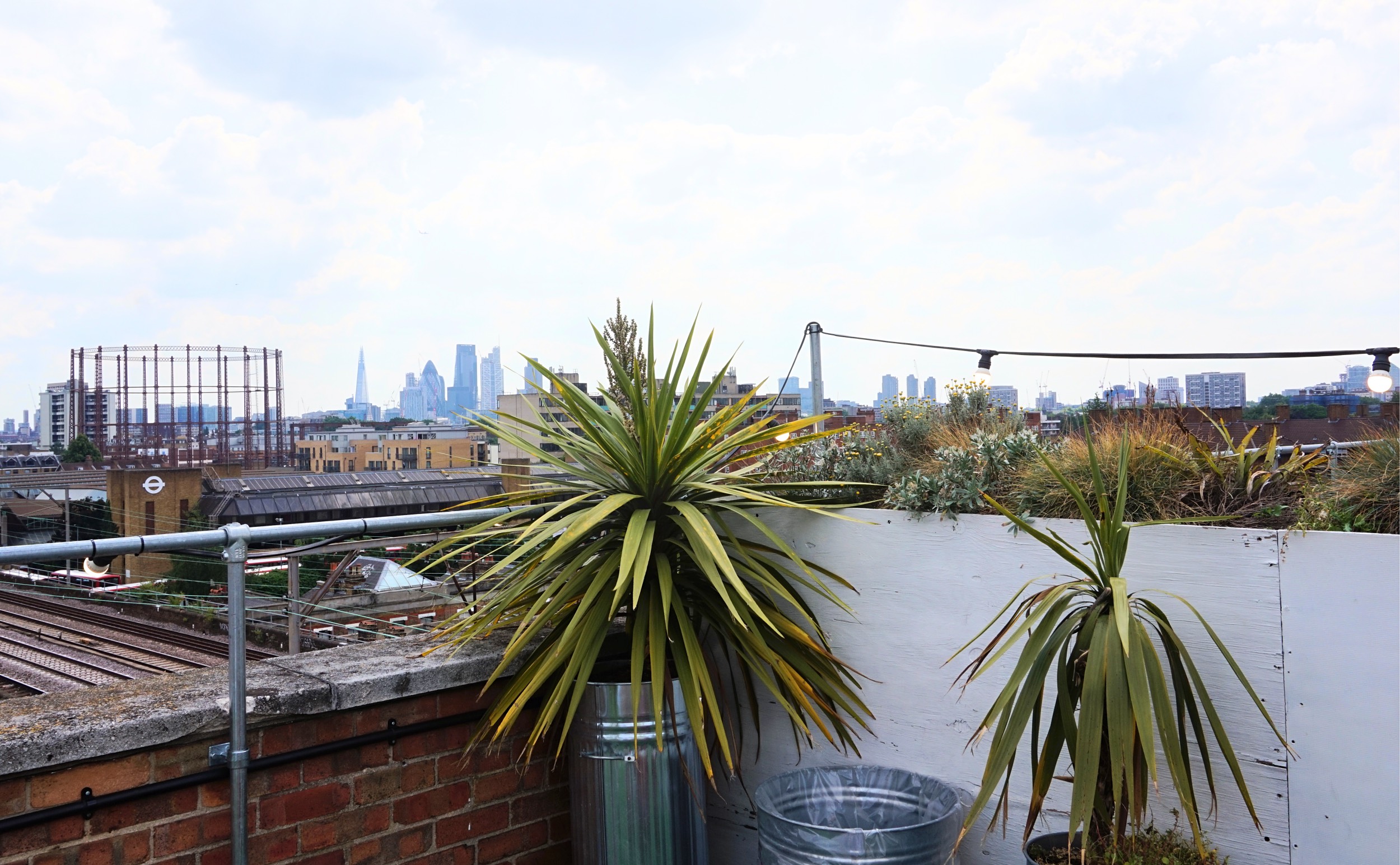 Pictures taken at Netil House and Hackney