As Bastille day is around the corner – Well, it's tomorrow so can we way we've almost "walked past the corner?" , I thought it was time to list my favourites French restaurants in London.
There are LOTS of French restaurants in London so super easy to find one, but most of them are too French to feel like home. Too French to be true really.
So here you go, my selection of the best French restaurants in London, only places I love and have been to many times, and all gathered in a map at the bottom of the page if you want to check what is the closest to you.
My favourite French restaurants in London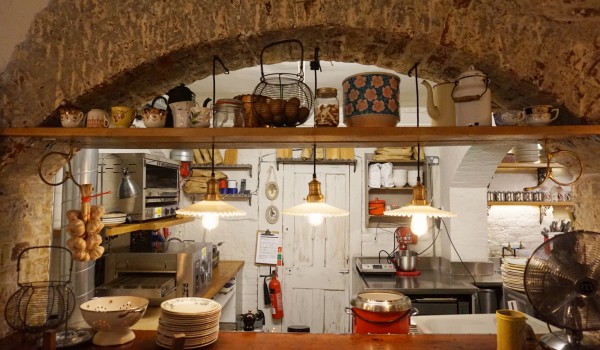 Everybody knows I love that little French nest in the heart of Covent Garden. It used to be my happy place where I used to go as often as possible when I was still working nearby. With a "rustique / chic" decoration, it definitely feels very homey. Their "tartines" are simply delicious and they have a really nice selection of cheese or charcuterie boards to share.
The main picture of this article was taken there.
30 Henrietta St, London WC2E 8RF, UK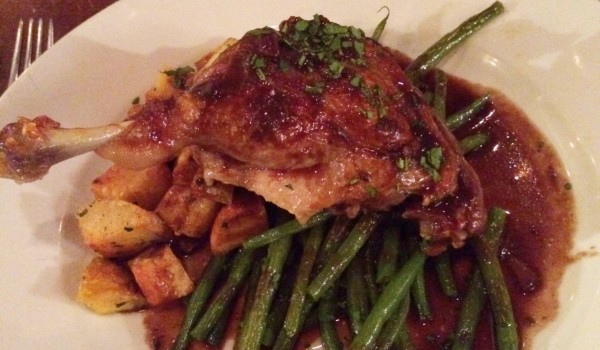 To treat yourself to that great French place, you'll have to go all the way down to the Northern line. Woo.. Don't be afraid though, it's not that far and the place is definitely worth it. Bellevue Rendez Vous is one of the best French place I've been to in London. Not convinced? Well even my dad, a proper south of France kind of man used to the restaurant style kind of food (my mum's food basically) everyday, approved it. There is no better review. Not to me at least :)
218 Trinity Rd, London SW17 7HP, UK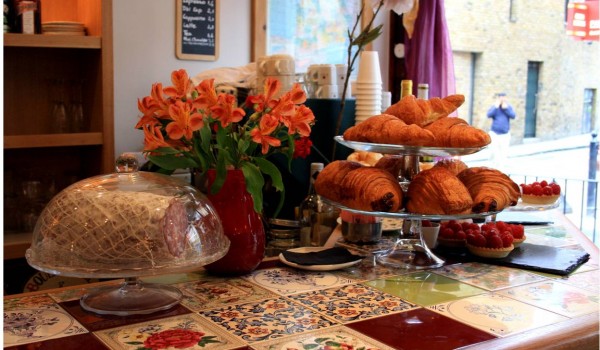 Chez Elles is an other lovely French place in the heart of Brick Lane. Unusual location for this super cute place but it only makes it look even cooler. The food is good, the decoration very welcoming but don't forget to book in advance as it can get quite busy.
218 Trinity Rd, London SW17 7HP, UK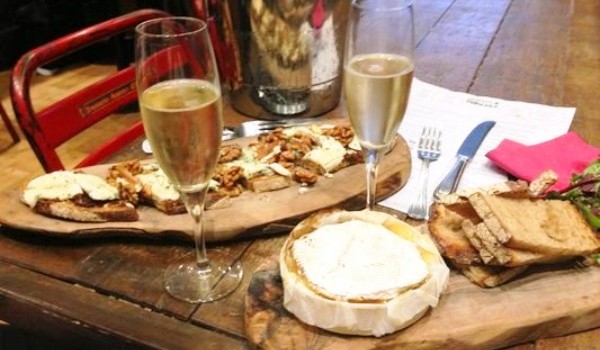 Just the name would make any French person go to that place, wherever it is. And guess what, there are 3 restaurants in London which makes it super convenient to get Cheese and Champagne. Luckily, you can also go for a proper French treat, a good meal or a wine and cheese board. I picked the Brixton place as it's the one I like the most but all 3 are nice.
10-11 Brixton Village, Brixton, London SW9 8PR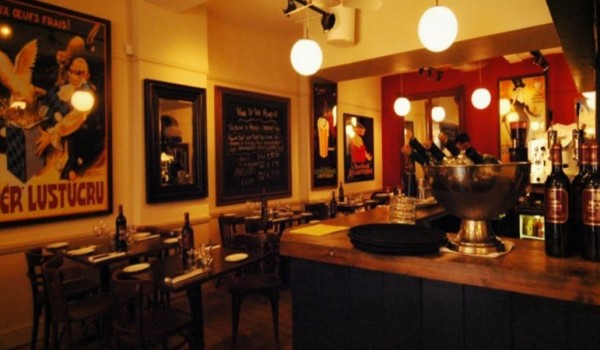 Ok, I must admit I wondered a few secs if I should select Prix Fixe in my top French restaurants in London, mainly because even though the food is good, the place looks like a proper French bistro and it's ideally located in the heart of Soho, it always makes me feel like a French tourist in London. Probably because it's too central or because of the name. Prix Fixe when the price is not fixed at all. It barely means something cool in French. Anyway, the food is super good and that's what matters right?
39 Dean St, Soho, London W1D 4PU, UK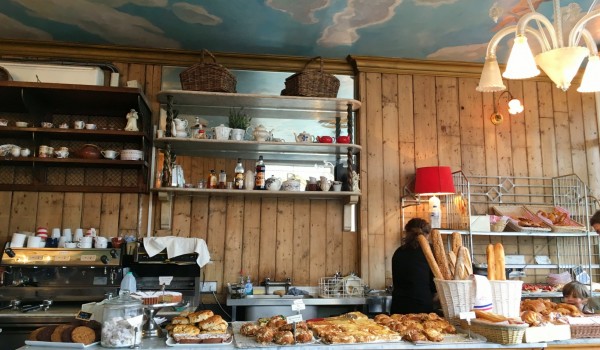 Madeleine is the cuttest little French boulangerie in the old town of Clapham Common. Absolutely lovely, it makes you feel in an old parisian bakery and the selection of bread or French pastries would make you run straight to south London. It's not a proper restaurant, but they do serve our old good croque monsieurs!
10-11 Brixton Village, Brixton, London SW9 8PR
Many French places in London opened in the past few months so they tuned as I can't wait to try them and hopefully extend this list! :)