Camden is one of the top places to see when you visit London. There's no other places like Camden in London I would say. It has everything we like about London: The vibrance of the market, the international and cosmopolitan aspects, the craziness, and even the cute and lovely side, with the canal offering pretty walks all year round. All my advice and favourite places in this Camden City Guide.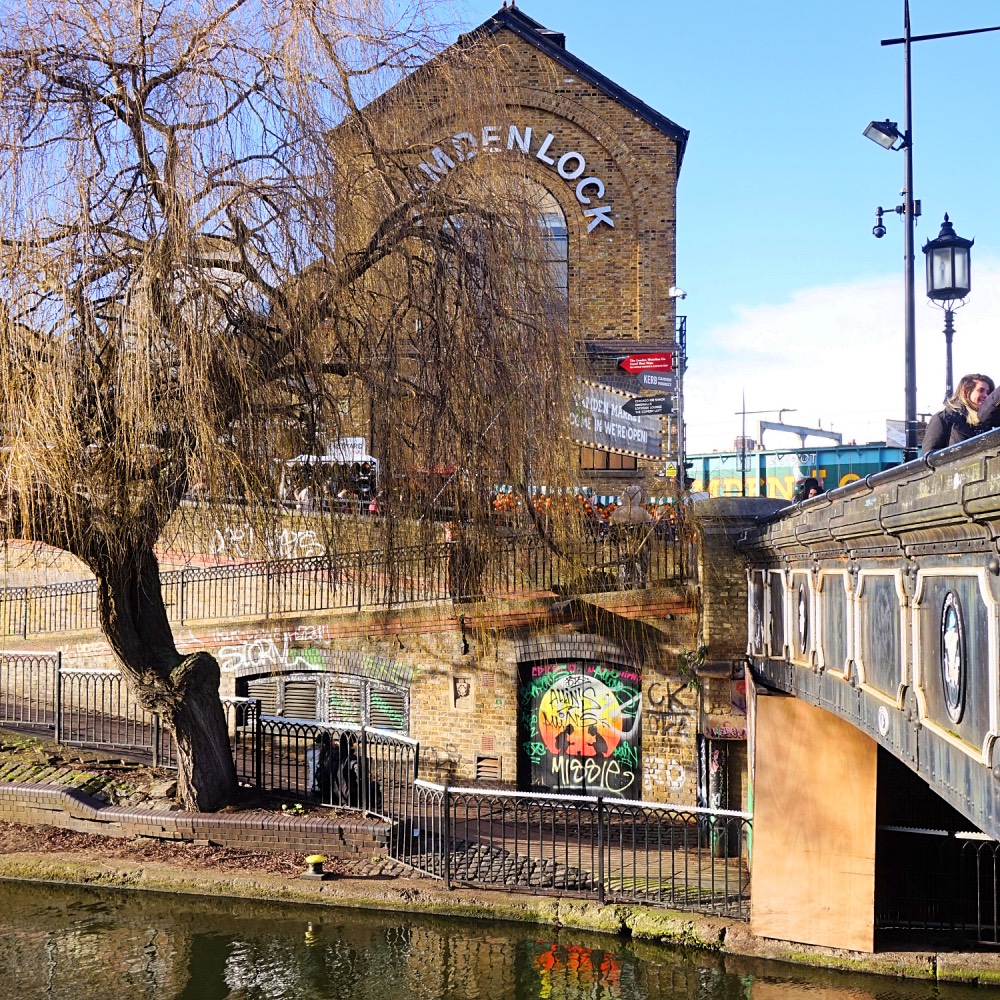 Camden Town: How to get there?
There are many ways to get to Camden:
– By Tube, from the station Camden – the easiest and most obvious option
– By walk by the canal from Primrose Hill (About 15 minutes), the nicest way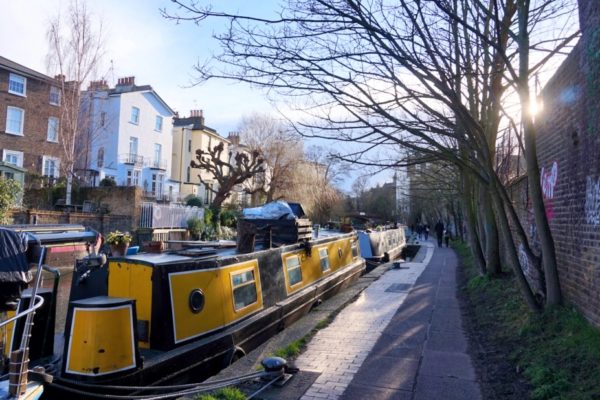 I think there are 4 things to make sure you don't miss in Camden:
– The street food and vintage clothing markets "Camden Lock" and "Camden Stables Market".
– Go for an "Amy Winehouse graffiti hunt", in the market but also in the streets around, where she lived and loved.
– Go further away and find the colourful streets around (Hartland Street is especially nice)
– Stroll by the canal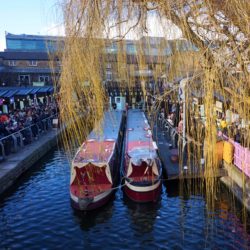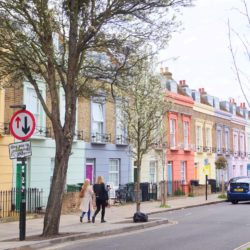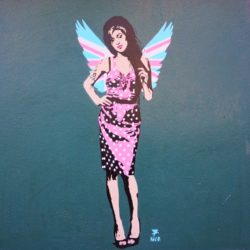 Amy Winehouse Graffiti hunt
Eat and Drink in Camden Town
Where should I start? Just the market itself is FULL of gems and amazing places for all tastes and all types of diets. From food and drink places to music venues, Camden has something to offer to everyone. The best place to experience the real London vibe.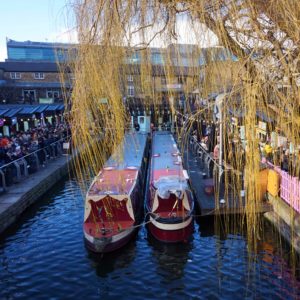 There are so many delicious street food and lovely vintage shops in the market it's impossible to select only a few. The best thing is to go and explore yourself throughout the alleys of the market. Also the best way to experience the special vibe. Make sure you have a proper walk and exploration before making any choice though as you might regret it later.
Camden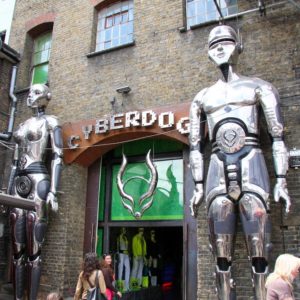 As you approach the entrance of the shop, you will quickly realise you are nearly there. The sound of the electro / transe music, futuristic atmosphere, neon lights and the sales team dressed like if they're going to a rave party. This might not be your favourite shopping destination but that's probably the one you will remember the most.
842 Chalk Farm Rd, Camden Town, London NW1 8AH
Camden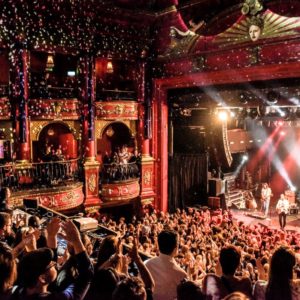 KOKO is an iconic place in London. This old theatre is now a music venue and host lots of amazing gigs and parties. It's a must do if you want a great night out in London.
1A Camden High St, London NW1 7JE
Mornington Crescent