Lately, I have had French cravings. So I satisfied them by giving a visit to Cafe Boheme in Soho.
Since I've been living far from home, I have never loved France and home that much. It's the paradox of living abroad I guess. Distance makes you see things from an other angle and often, like them even more.
Thankfully, there are plenty of fabulous French restaurants in London where we can go and feel a bit like home. Let's be honest, it's never exactly the same and often a bit "too French" – Breaking news, men don't all wear a moustache and a hat and women don't all wear red lipsticks and stripes all day..! but it's always nice to feel similar vibes.
So recently, I finally went to Cafe Boheme Soho, and it was as good as I was hoping it would be!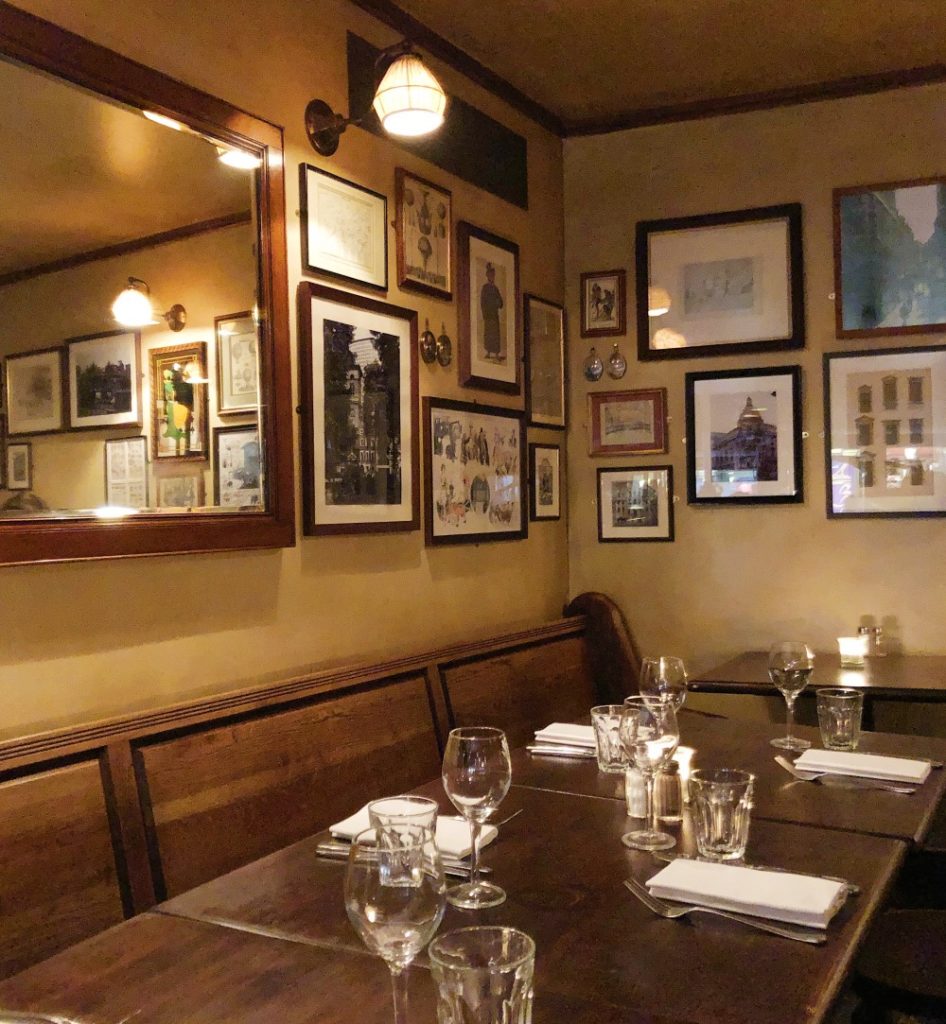 Most French places in London are a bit clichés but that one had a special atmosphere. I was with my French friend, drinking sauvignon blanc and eating all the bread while our croque madame was coming. A bit like if I took an express Eurostar to Paris and landed in the heart of Montmartre (Where I would LOVE to live if I had to move back to Paris).
Really nice and lovely.
Until the big table of Londoners next to us started to laugh *very* loudly, like you do when.. you're drunk. Always good to be reminded you're not entirely in Paris but still in the heart of festive Soho on a Thursday night.
So this was our lovely dinner. Simple and very French.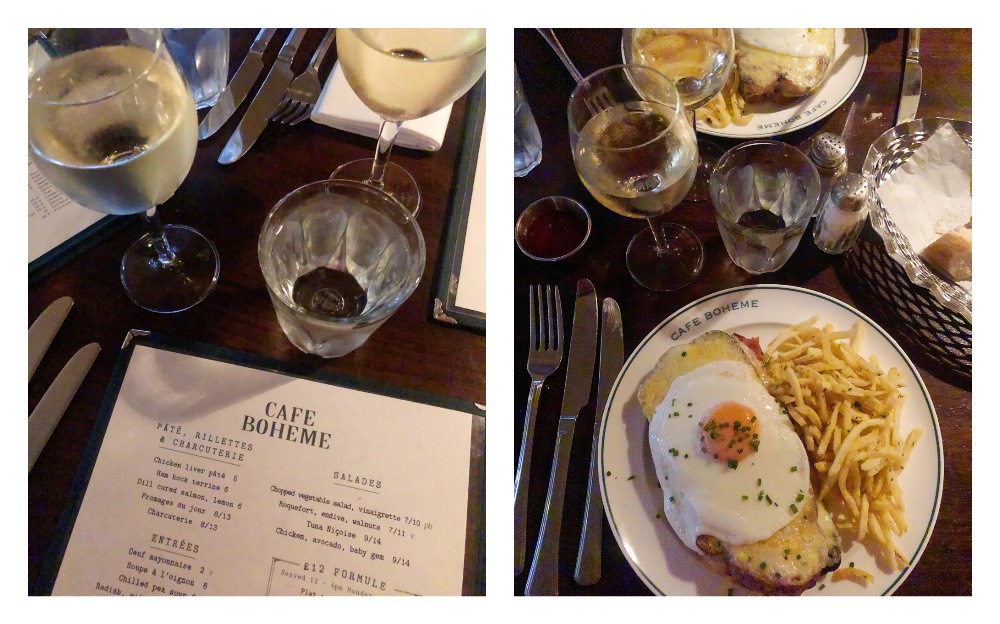 The croque madame arrived and didn't disappoint. The French diet. Greasy and delicious. Because it's all about balance and enjoyment, once in a while.
If you come to visit London and want to try a French place (Not sure why you would but why not, we're neighbours after all and a lot of us here), I can only recommend Cafe Boheme Soho.
Café Boheme 
13 Old Compton St, Soho, London W1D 5JQ
Soho
Leicester Square
£ – About £20 for a meal and a glass of wine