My favourite places for brunch in London
Go for brunch in London is like getting your portion of croissants in Paris on a saturday morning. You need to have it to call it "perfect" when it comes to an end. Brunching is definitely one of the things I love the most in London life. From north to south, I ve listed my selection of my favourite places for brunch in London.
My favourite places for brunch in London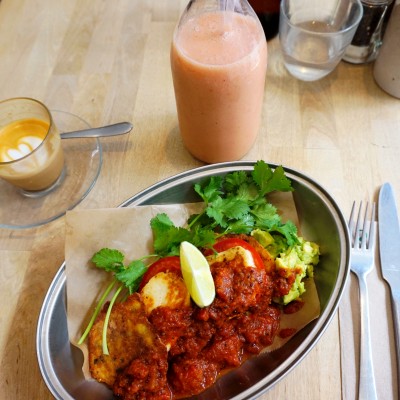 M1lk is one of the most popular place for brunch in south London and we can easily understand why. Excellent food and menu, cosy atmosphere, really good products including organic and gluten free ones, it's a must go if you're around.
M1lk
20, Balham
Bedford Hill
London SW12 9RG
Breakfast Club, everywhere in London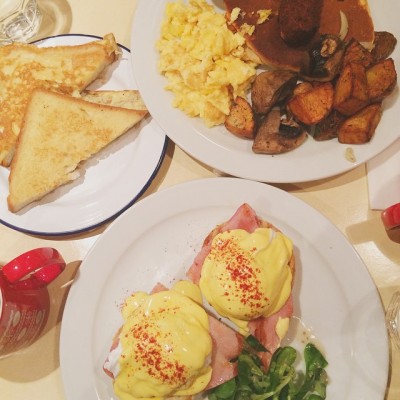 Even though it is really starting to look like a chain, Breakfast Club is still a great place for brunch. Everything they do is right, from savoury eggs to sweet pancakes or the 90s style kind of decoration. Not surprising people queue for ages and they had to open so many places all over London. Unmissable.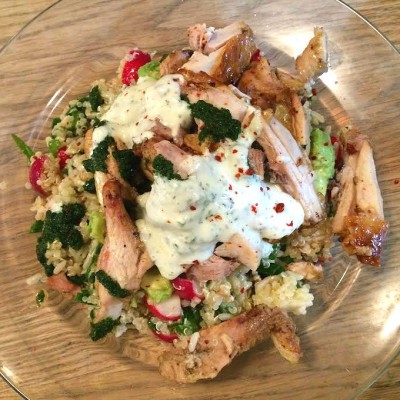 The hipster one of the list, located right in the center of Broadway Market. Cosy vibes, green trees and plants, wooden furniture… Very East London. The menu is simple, yet really good. Perfect after or before a stroll in Hackney.
Stories
30 Broadway Market
Daylesford Farm, Notting Hill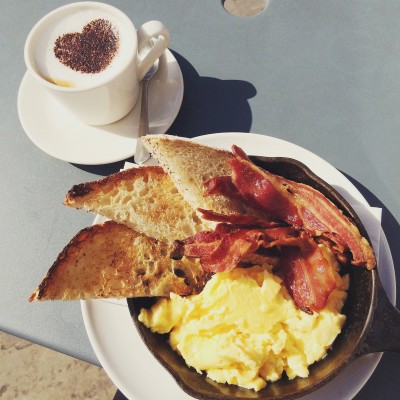 For organic goodness as a general rule, go to Daylesford Farm. It is pretty, clean, full of light, and will make you feel in a world where everything is perfect. Their brunch is lovely as well, exactly what you need to start a weekend in Notting Hill.
Dayeslford farm
208-212 Westbourne Grove
London W11 2RH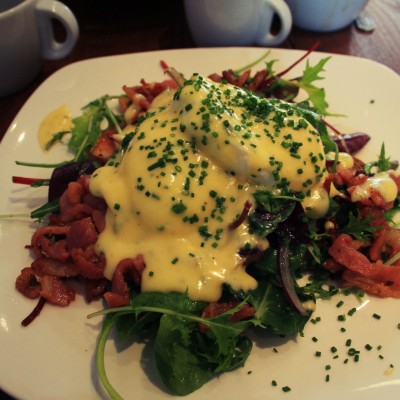 An other one in Notting Hill, but on the other side of Portobello, where tourist don't really dare going. This place is so nice, cute and cosy, it reflects perfectly the Swedish healthy lifestyle. It might make you feel in
Stockholm
for a few minutes and never want to go to London again.
Lisa's
305 Portobello Road
London W10 5TD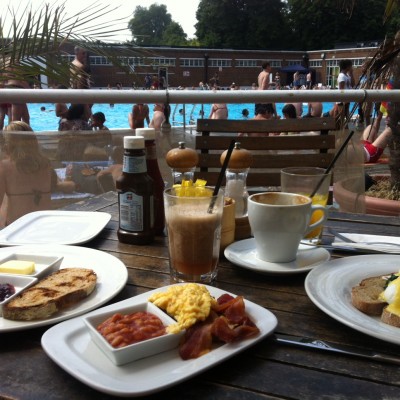 If you fancy a brunch by the pool, then this is the place to go for. Classic dishes, eggs, bacon and other brunch kind of food, but you will eat them with your feet almost in the water. A pretty cool place to go for brunch in the summer.
Lido Cafe
Dulwich Road
Brockwell Lido
London SE24 0PA
Ben's Canteen, Clapham Junction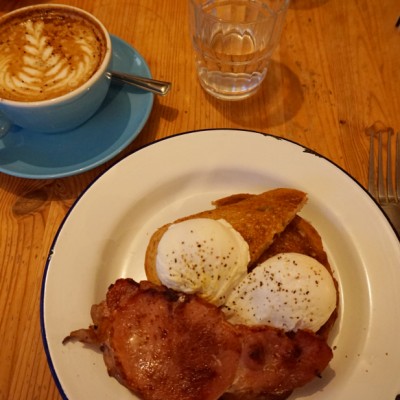 Ben's Canteen is an other popular place in Clapham Junction. Really warm and cosy, it's the perfect atmosphere to start a weekend on a positive note weather you want to go for a classic brunch or sweet pancakes which also are delicious.
Ben's Canteen
140 Saint John's Hill
London SW11 1SL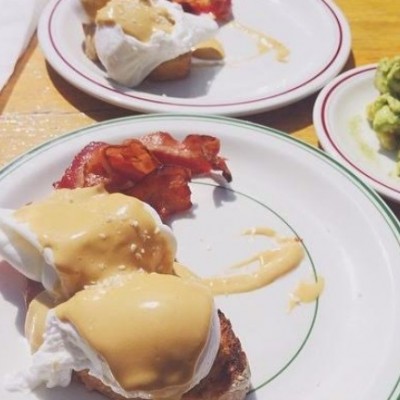 When M1lk (listed first) opens a sister place in a skatepark in the middle of Clapham Common, it obviously has to be really good. The spacious terrasse in the park makes it a really cool place to go to during summer. Try the eggs on toast with hollandaise sauce. Not sure what they put inside but you'll get addicted.
Field's
2 Rookery Road
London SW4
Greenberry, Primrose Hill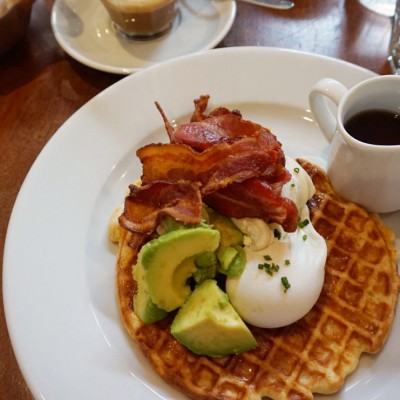 Greenberry Café is an other lovely place in the lovely regent street in Primrose Hill. A nice selection of healthy meals, including some gluten free ones in a really cute atmosphere full of lights, green plants and red bricks on the wall. One of my favourites!
101 Regent's Park Rd
London NW1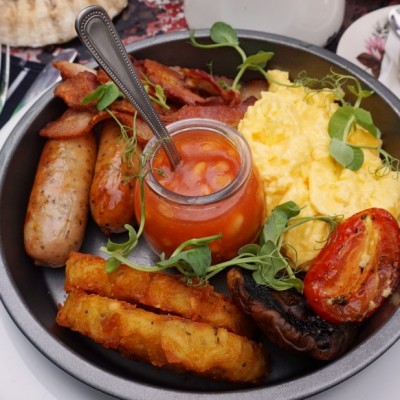 The parlour is a really cool gastro pub weather you end up outside on the gorgeous terrace or inside where the decoration has a vintage and artistic vibe. I have also elected it best place for an English breakfast.
Parlour Kensal
5 Regent Street
London NW10 5LG
Ivy Chelsea Garden, Chelsea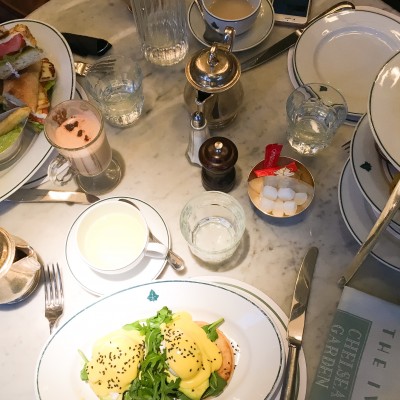 For a chic brunch, rendez vous to the Ivy Chelsea Garden. Famous for its gorgeous and spacious terrace in the heard of King's Road, it is also a really nice place for a brunch inside. Really good meals and surprisingly affordable prices.
Ivy Chelsea Garden
197 King's Rd,
London SW3 5EQ
Brickwood Coffee and Bread, Clapham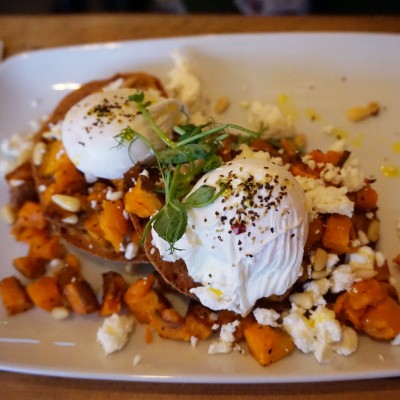 Brickwood Coffee and Bread is the cool place for brunch in south London at the moment. They started in Clapham Common and are now in Balham and Tooting as well. Australian vibes, super relaxed atmosphere, excellent coffee and really good brunches on sordough.
Brickwood Coffee and Bread
16 Clapham Common South Side
London SW4 7AB
+ 2 other ones at Balham and Tooting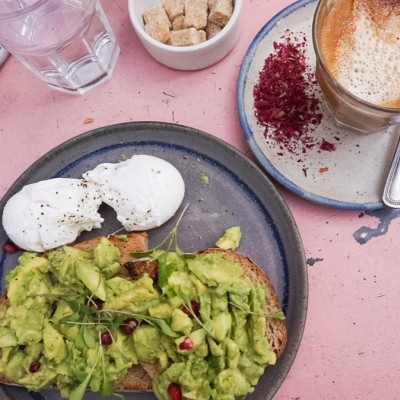 Farm Girl is the last cool place for brunch in London that recently opened in Notting Hill, right in the middle of Portobello road, but away from the crowd. Not sure how they made that possible but it really feels like a pretty bubble. The place is lovely and all over instagram. How not to take a snap of their famous rose latte with real rose petals?
Farm Girl
59A Portobello Rd
London W11 3DB