The best places during autumn in London
Autumn is my favourite season in London. Every year, I take so much pleasure going around and seeing the City changing.
Early sunsets, warm and soft light, golden leaves, and a lovely cosy atmosphere that would almost make us looking forward to the cold beeing there – I said almost. Actually London is where I learnt to enjoy the arrival of colder days and I now get excited during that time of the year up until Christmas.
Everywhere is gorgeous during autumn in London, but there are some places that you must not miss. Starting with Richmond Park, absolutely gorgeous, and many more.
Here is my selection of the best places to see during autumn in London.
The best places to enjoy autumn in London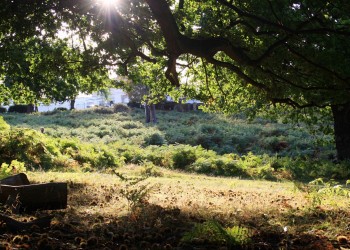 Richmond Park is the first place that would come to our minds when it comes to autumn, vivid colors and nature. It's so close to the city and yet it seems so far! Perfect destination for a day trip from london without beeing too far from the city.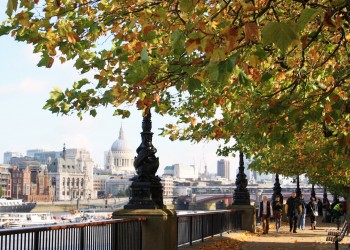 An other gem of London. Honestly, it gorgeous all year round but it has a little something during autumn. Probably the fact that the alley of tress are changing colors and autumn is also the last time of the year for outdoor strolling without feeling too cold. Unmissable.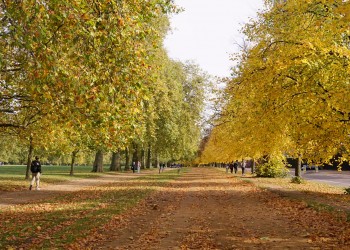 The last time I ended up in Hyde Park in the middle of October I couldn't believe how gorgeous it was. the picture was taken that day and clearly shows how perfect it looks during autumn. The best place for an autumn walk and alleys of yellow trees in the heart of London.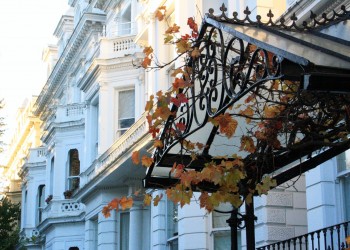 I will always have a little something for Notting Hill and I love it even more during autumn. There are so many green spaces, the whole neighborhood becomes even more elegant than it already is during autumn.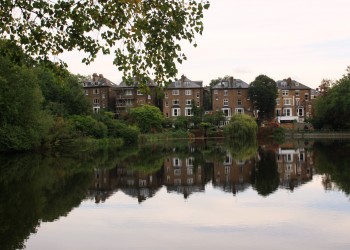 Hampstead Heath, c'est l'autre parc aux airs de campagne de Londres, avec ses pans de verdure à perte de vue, et sa belle vue sur Londres en plus. Incontournable pendant l'automne, on y va avant ou après une jolie balade à Hampstead Village, l'un des plus jolis quartiers de Londres.
Hampstead is an other of my favourite neighbourhood in London. Take a stroll in the village, making sure you don't miss the main street and all the colourful houses and end in Hampstead Heath, obviously an other great place to feel the autumn vibes.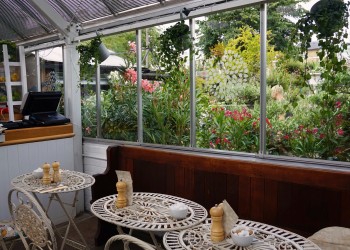 A bit of a different one. Clifton Nurseries is more green that you would think it is. Very chic, it has the best conservatory, ideal for a tea or brunch during colder days and after a stroll by Little Venice.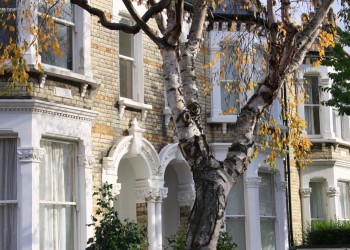 Well this one probably works for most places in London but I do love South London. It has so many green spaces, elegant and quiet streets, it's actually amazing for a random walk in the streets. Wandsworth and Clapham Junction are some of my favourite spots.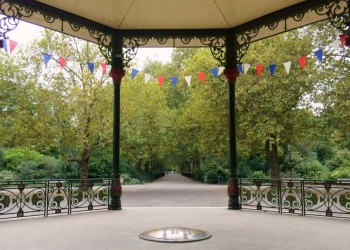 An other park not to miss during autumn in London. Everybody seem to love Battersea Park. I guess it's due to the fact that it's closed to Chelsea and the decor change from a part of the park to an other. It also has a vert special vibe during autumn in London.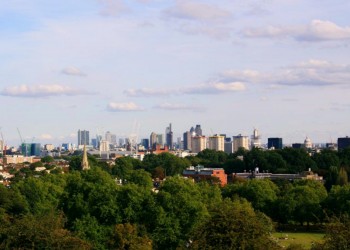 My absolute favourite place in London. A great place any season but even better during autumn. What could be more beautiful than seeing the autumn colors on top of a hill over London? Great spot for sunset and even better for sunrise!
Want to know how London actually look like during autumn?
Take a look below. Pictures taken everywhere from Richmond to Hyde Park, St James Park, Southbank, Notting Hill, London Eye…