Autumn in London is vibrant, colourful and flamboyant. It's probably the most beautiful season of all. With all the green spaces and natural spots in the city, the season and colour changes are very strong and the London go through some incredible transformation from September to November. From the first orange leaves to the Halloween season, Guy Fawkes and the first Christmas lights, it's a season not to miss.
From parks to London walks or cosy cafes, below are some of my favourite places to check out during Autumn in London:
It's nearly pointless to mention it but not everyone knows about all our incredible Royal parks and green spaces in London. And during autumn, they are a must see. Especially Hyde Park on a sunny day early November for instance or Richmond Park, more west but a real gem during the season change, Victoria Park in East London, Regent's Park, Hampstead or St James Park. There are more but I had to some the list somewhere.
Below, St James Park on the left and Hyde Park on the right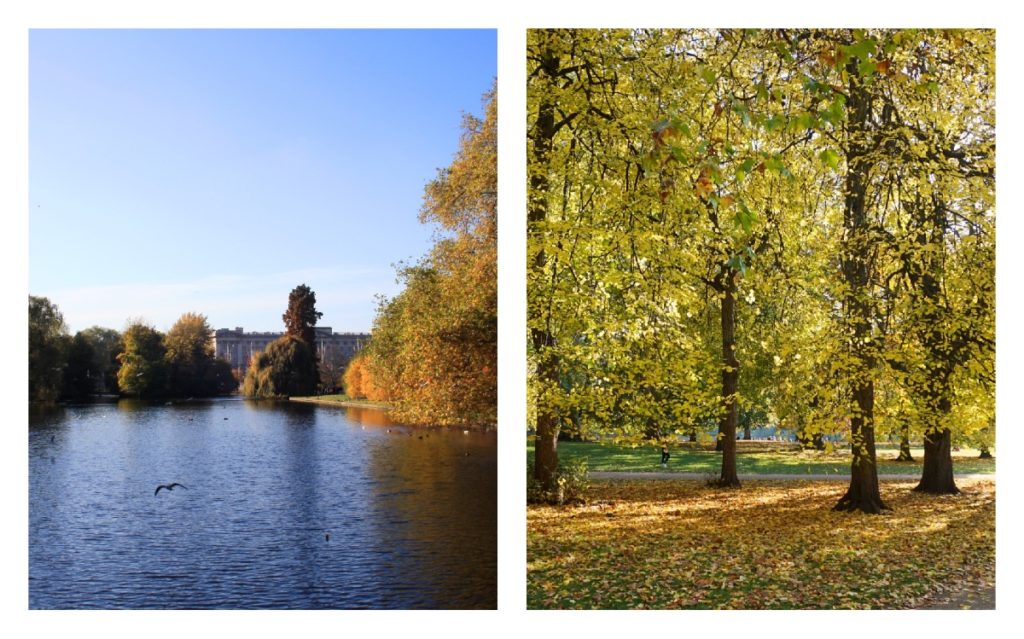 The Southbank is amazing all year round. It's a very special place in London and I think pretty much all Londoners would agree. During autumn, it's very beautiful too, and offers some beautiful walks along the river. An other must see during autumn in London.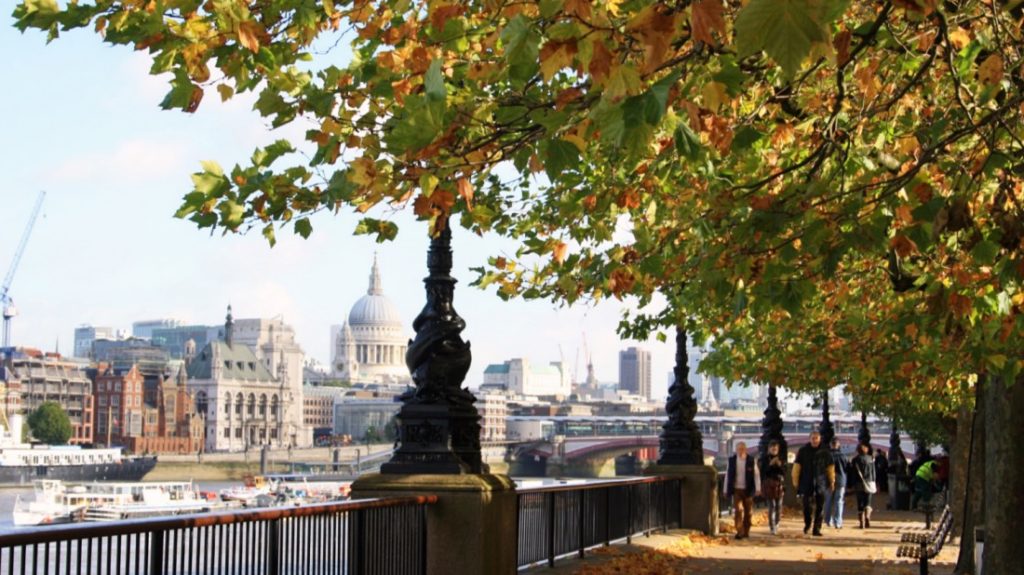 The London neighbourhoods
During autumn in London, the city is still great everywhere but some neighbourhood, the most colourful ones, are especially beautiful. Notting Hill, (On the left), Islington and the trees reflecting in the canal, or Primrose Hill and Chalcot Square are some of the best. You can also add Chelsea or Dulwich village, a small neighbourhood in South London which are really lovely too.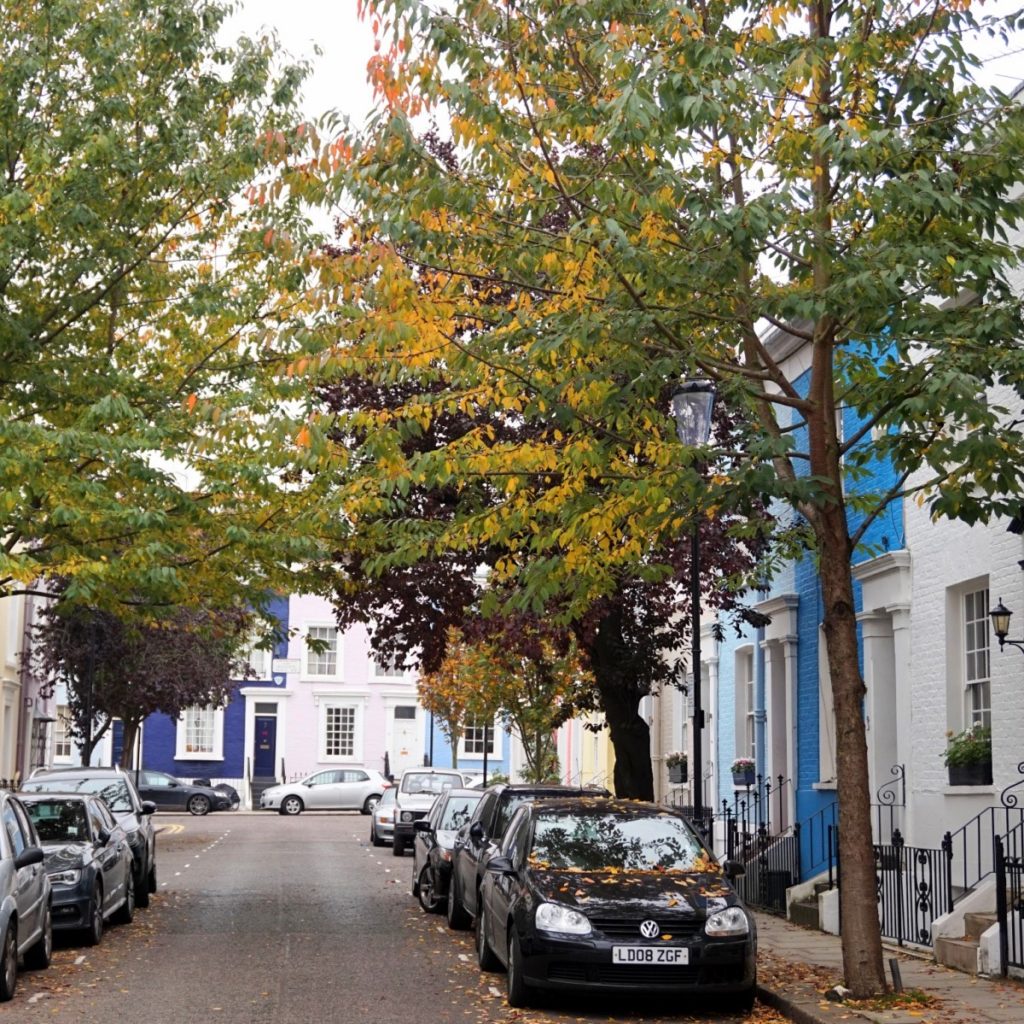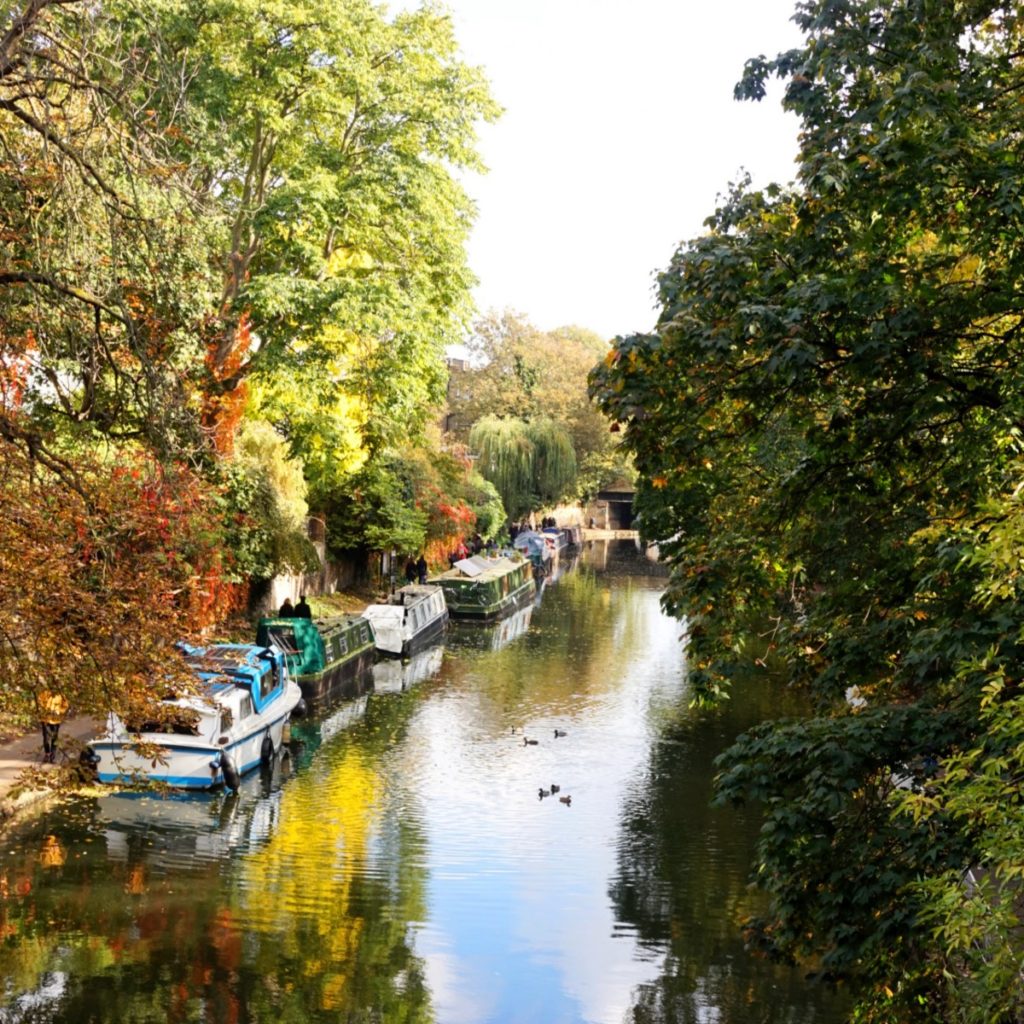 Islington and the Regent Canal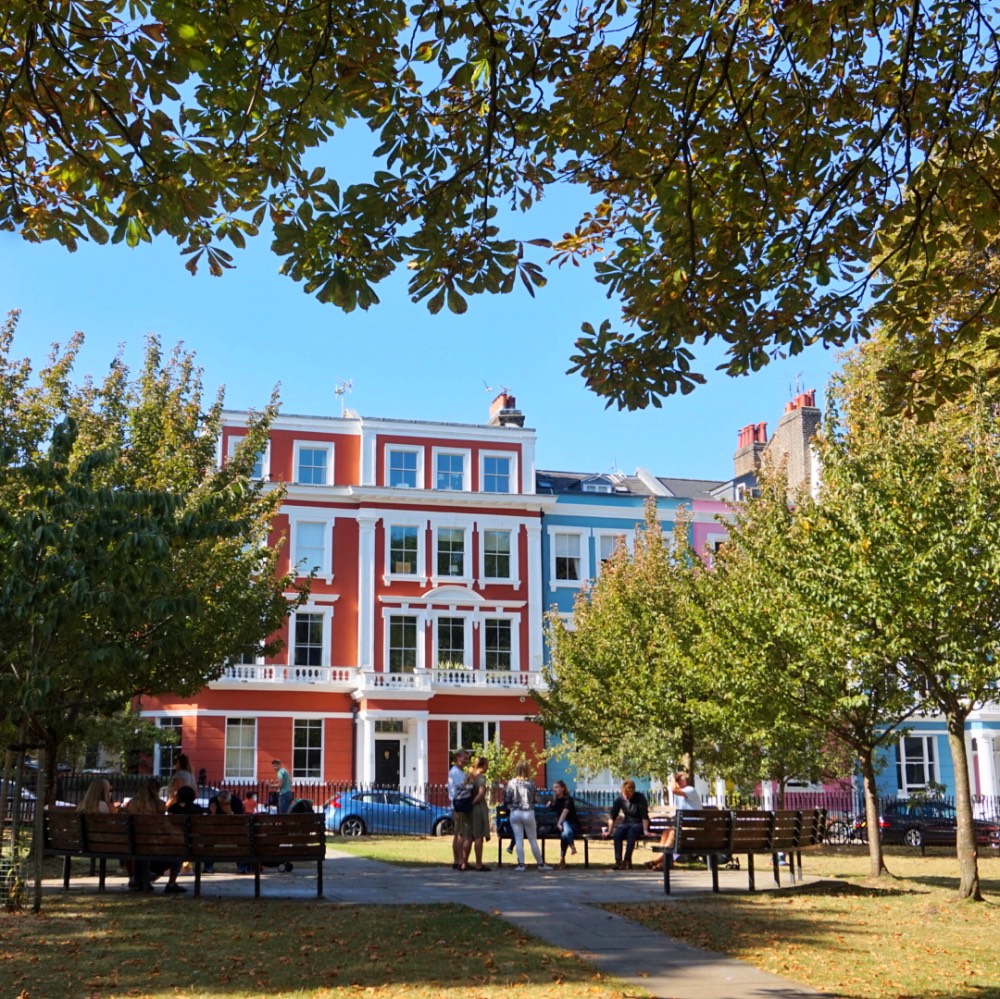 Comme tout le reste, les marchés londoniens sont très agréables toute l'année, mais à l'automne, quand le temps commence à devenir un peu imprévisible, ils deviennent alors un endroit idéal pour alterner entre balades, pause gastronomique et moments cosy au chaud.
Borough Market (Photo ci-dessous) est l'un des plus connus et idéal à allier avec une balade le long de la Tamise, mais il y a aussi Maltby Street Market, moins touristique, bien plus petit et cosy, ou le marché de Victoria Park qui sont particulièrement sympas à cette saison.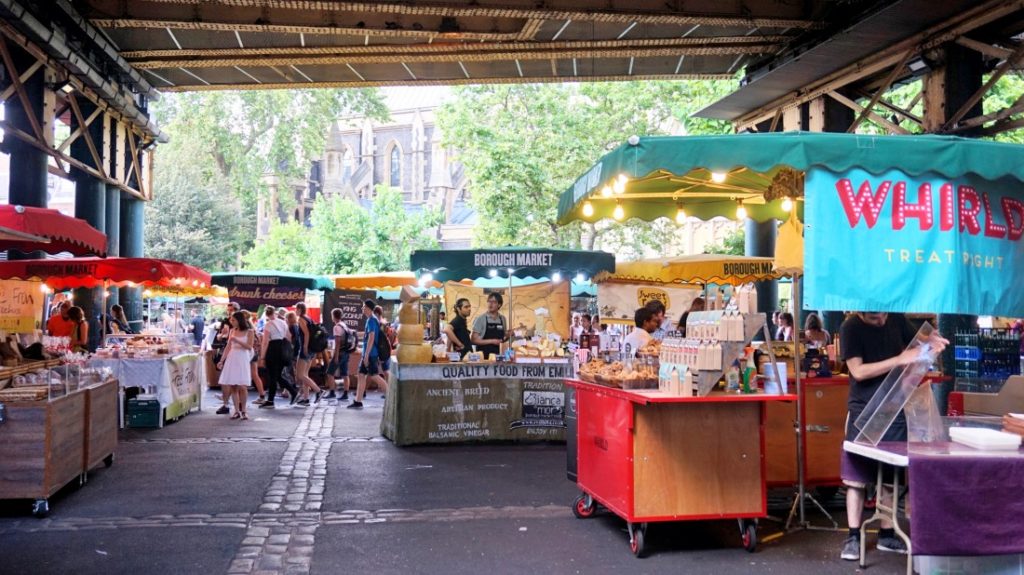 Good places to hide from the cold
Le nombre de bonnes adresses à Londres est infini. Les adresses que je vais lister ci-dessous ont été sélectionnées selon leurs localisation, près de jolis lieux pour profiter de belles balades d'automne à Londres, mais aussi la possibilité de profiter des couleurs ou de moments cosy à l'intérieur.
The list can be very long. Below, I selected some of the top places which are in a nice location for autumn and neighbourhood but also great places I recommend all year long.
Clifton Nurseries, the cafe inside the very chic Nurseries. A very cosy vibe and great drinks and good
Pavilion Cafe: A very cool and eco-friendly place inside Victoria Park
Hackney City Farm: A real farm inside a busy neighbourhood. Their cafe is super cute and cosy. Perfect for autumn in London
26 grains: The healthy cafe perfectly locale right in the heart of Neal's Yard, the most colourful square in London
Sunday: A really nice cafe in Islington serving some of the best brunch in London. You might have to queue, but it's all worth it